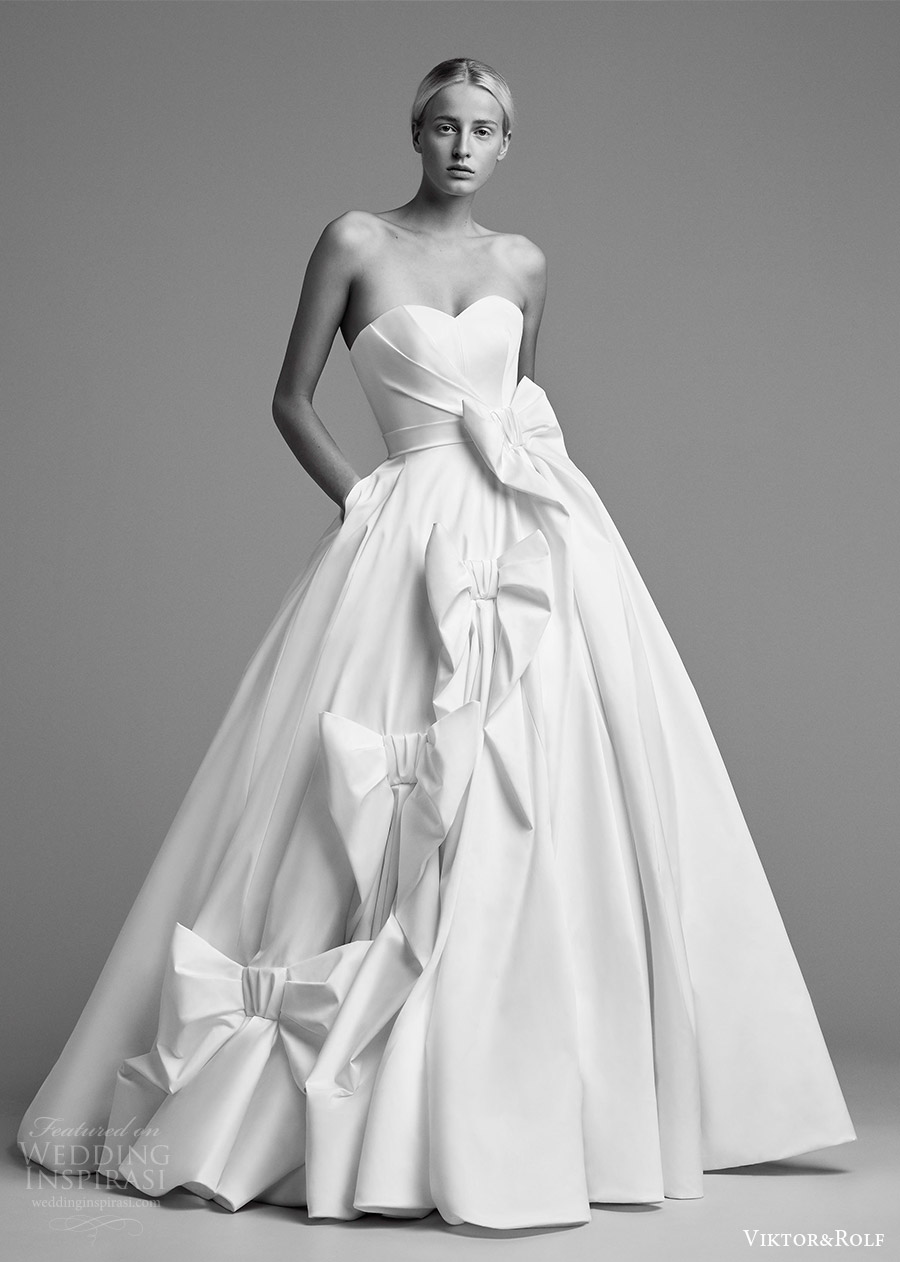 Immaculately executed silhouettes meet showstopping couture details in Viktor&Rolf's Fall 2018 bridal collection for looks that are equal parts romantic and unconventional:
"This season, sophisticated constructions give way to silhouettes that are both sculptural and graphic. Fabrics are structured, and embellishments are bold and textural. Signature dramatic bows are draped and integrated within the patterns, a feat that is both eye catching and technically challenging. Delicate embellishments of 3D plexiglass flowers and crystals are the statement of the season, with the use of plexiglass an as unconventional material turned into a couture artwork, a signature Viktor&Rolf approach to craftsmanship."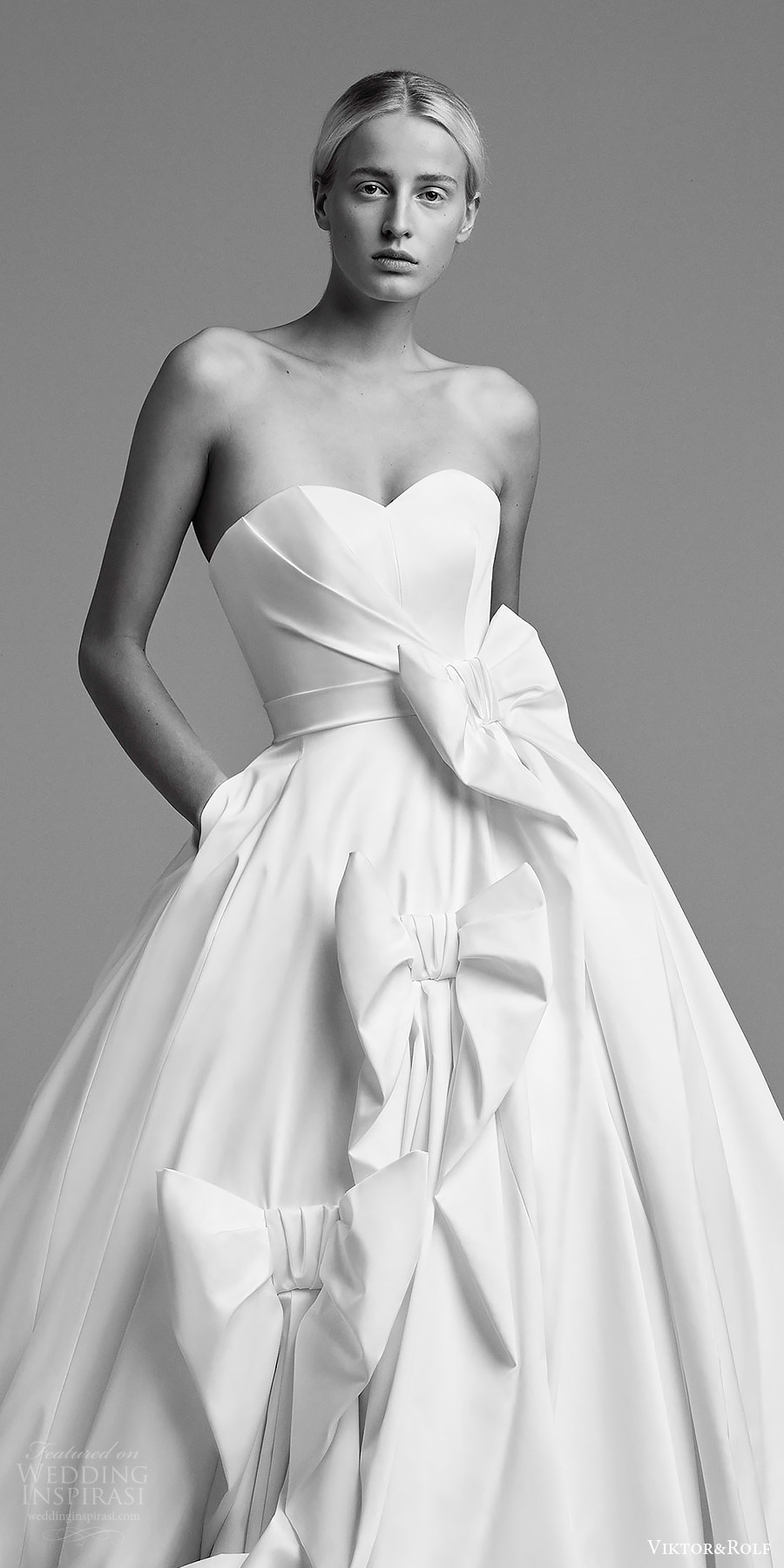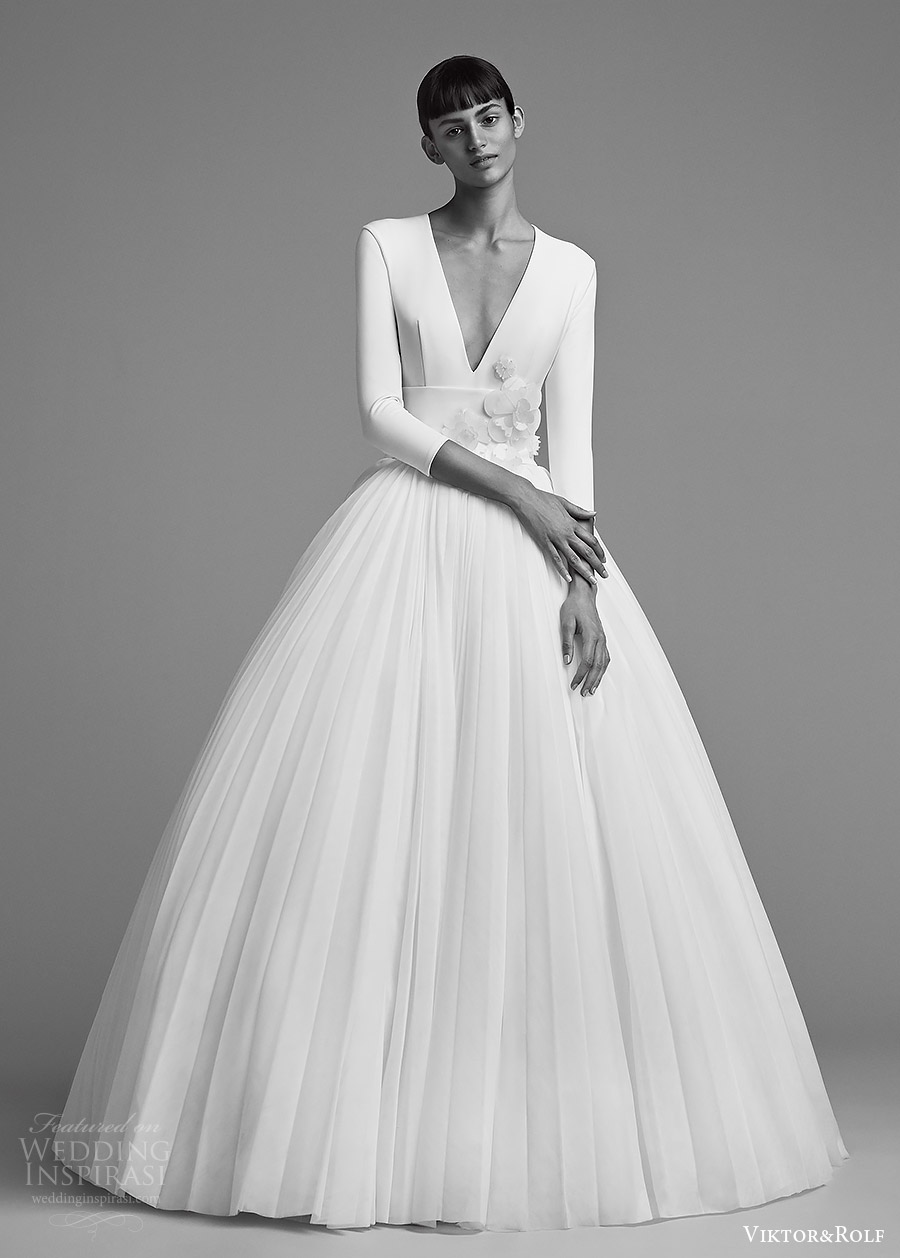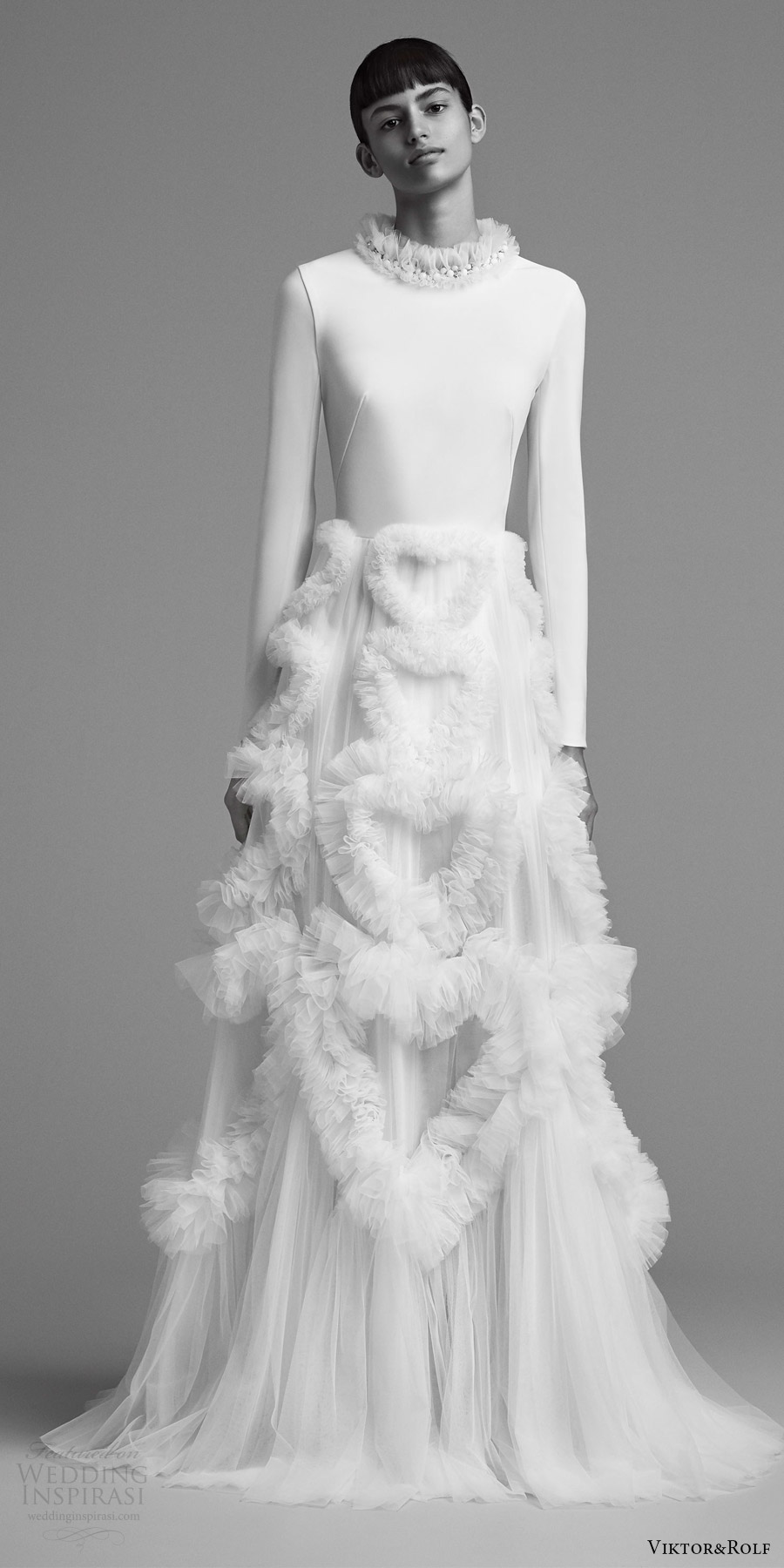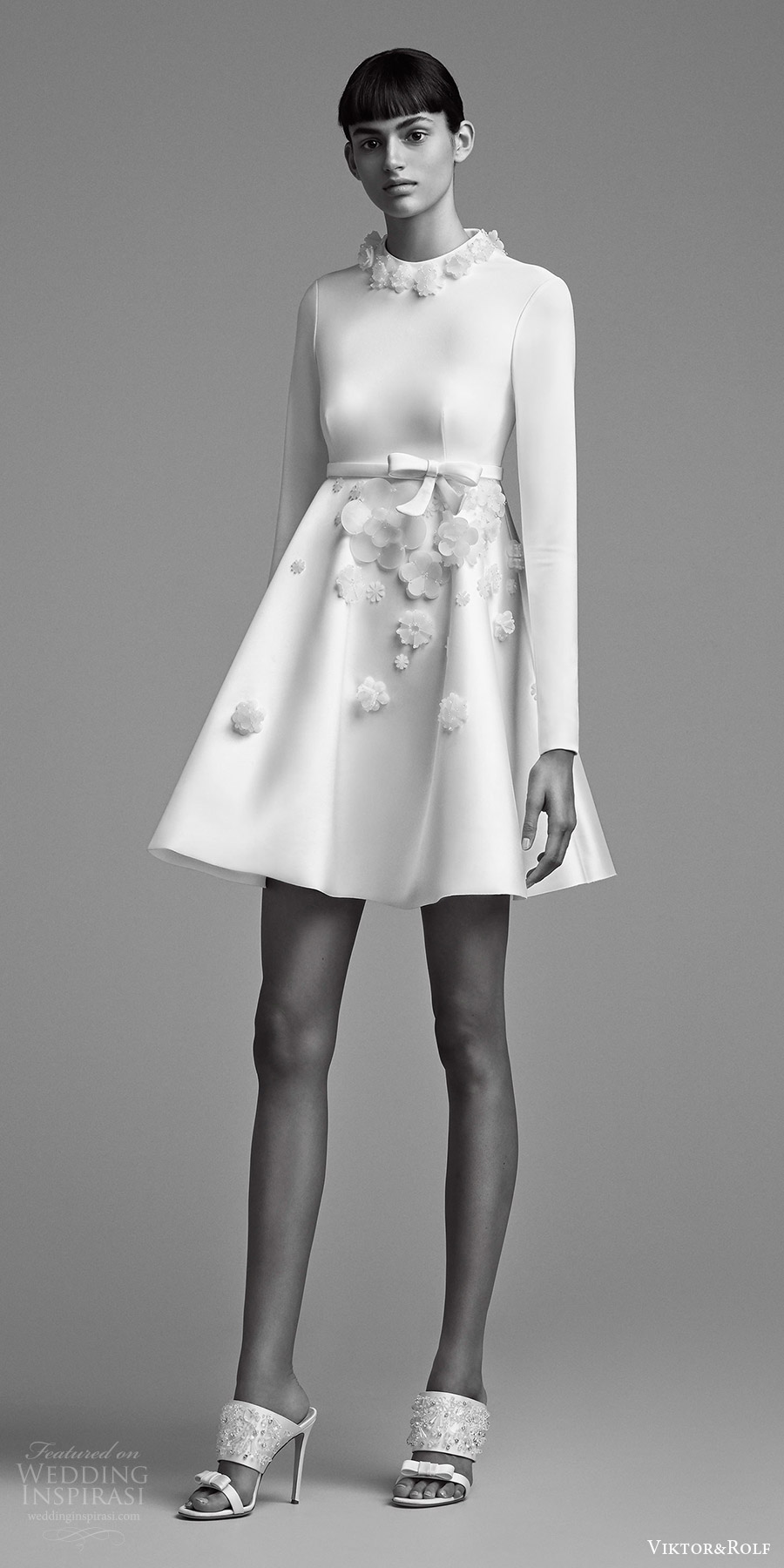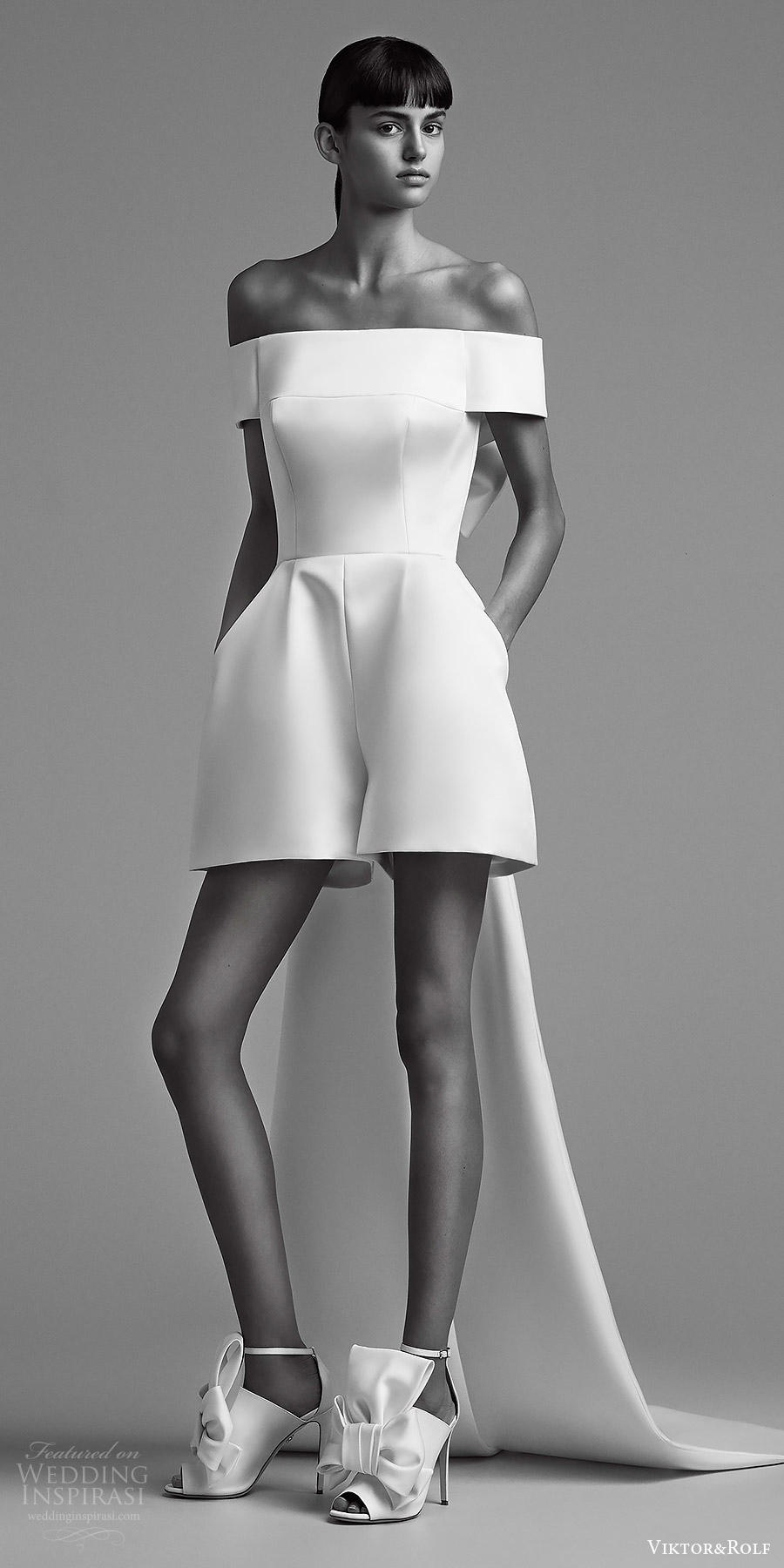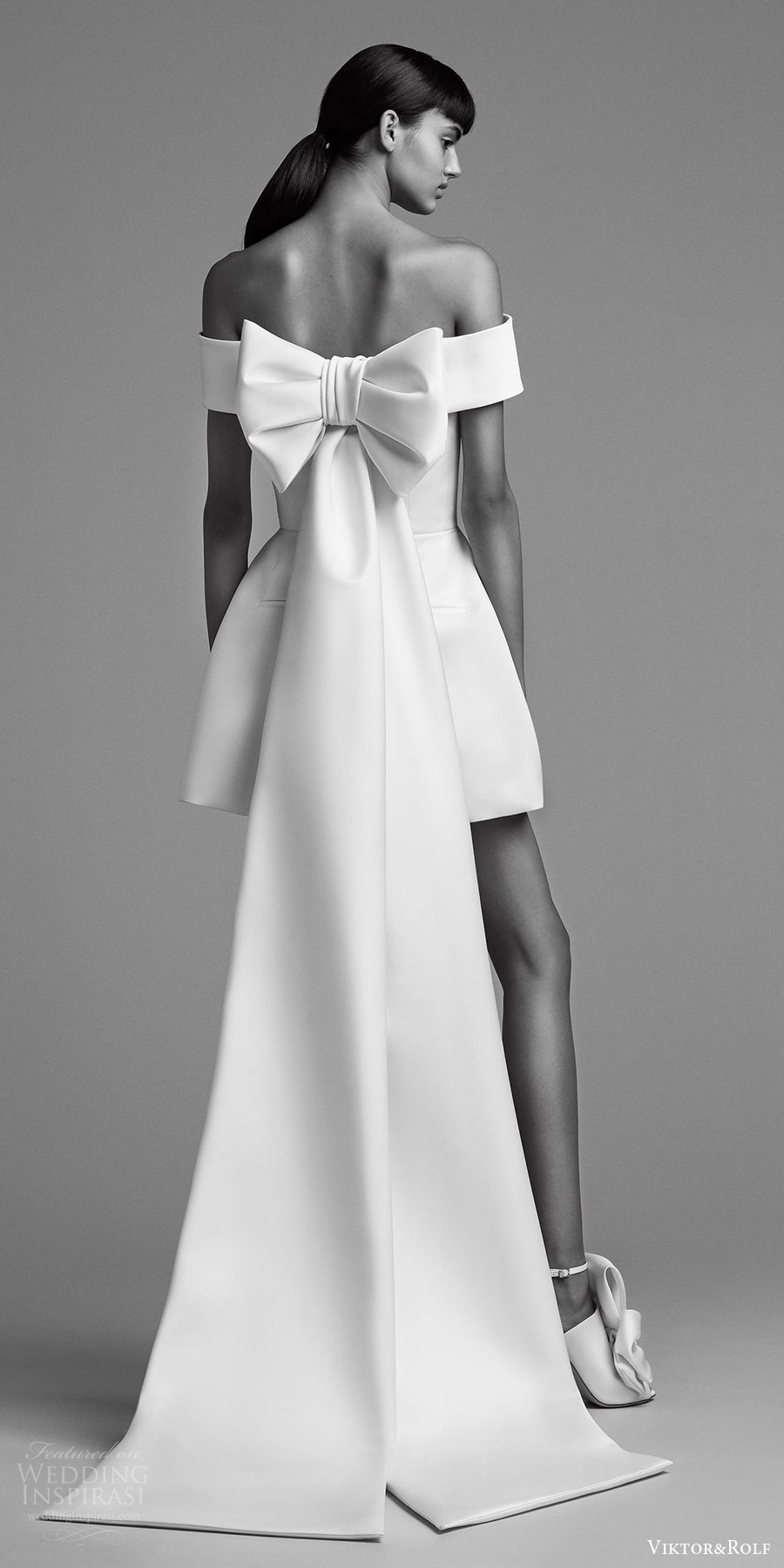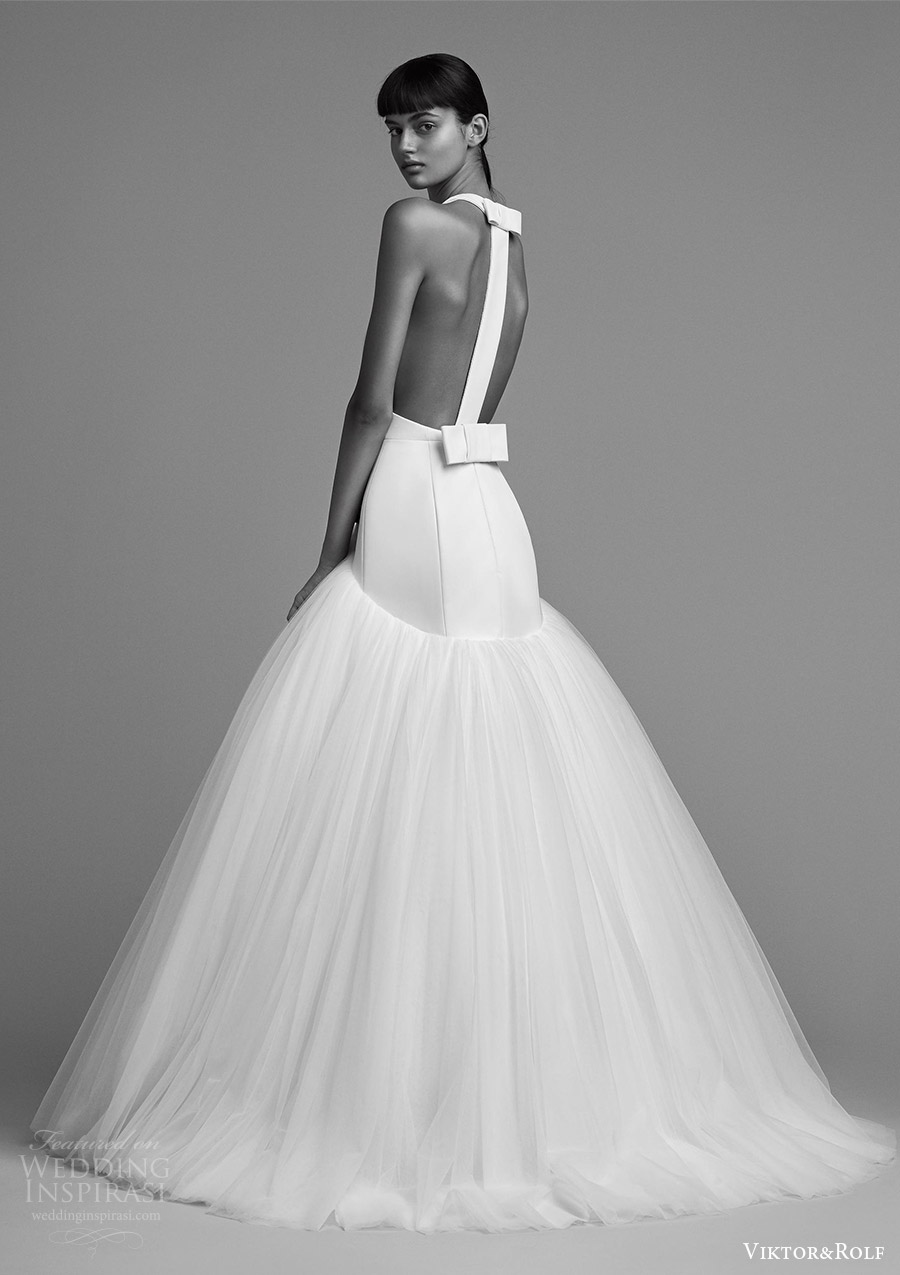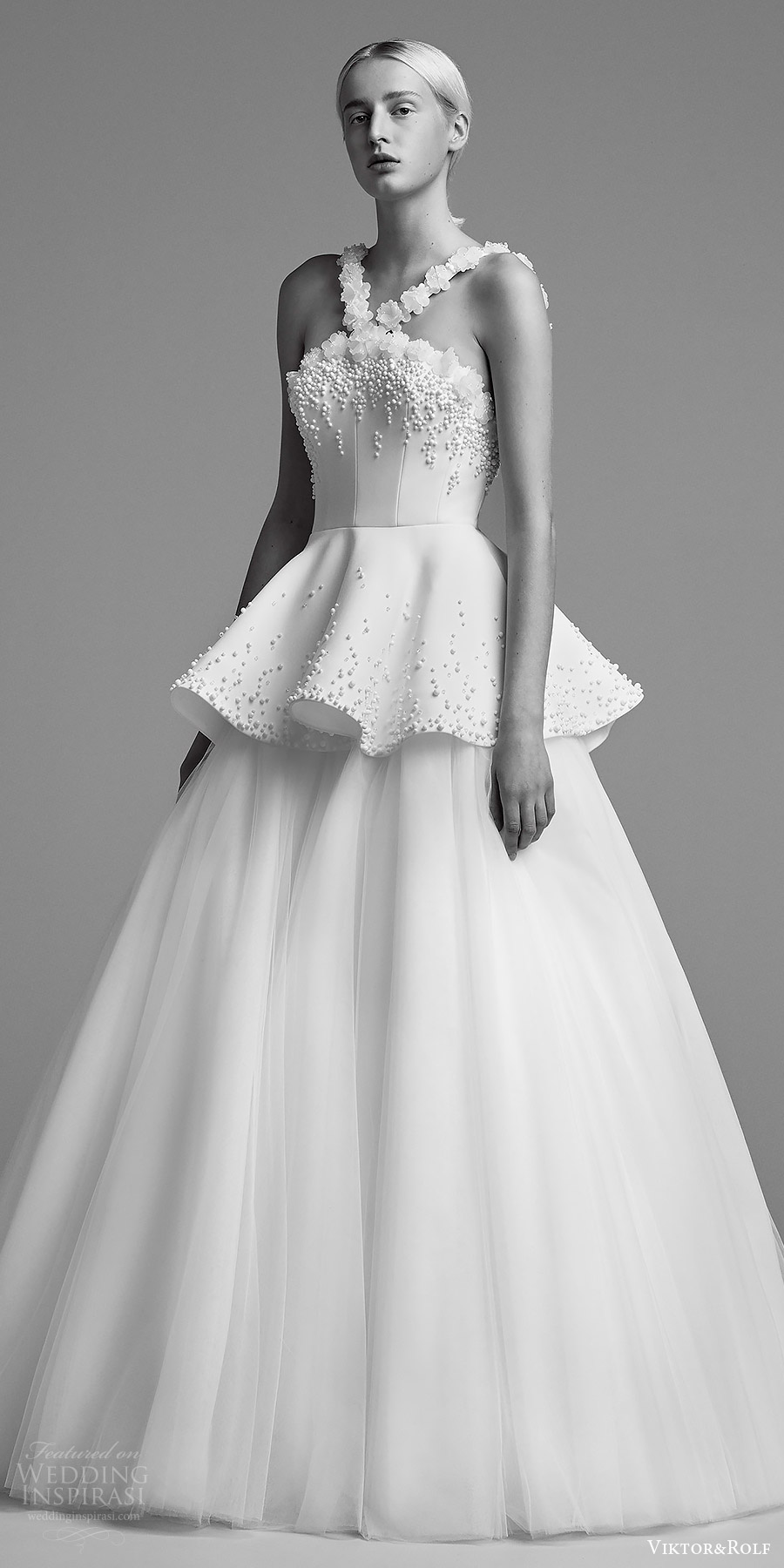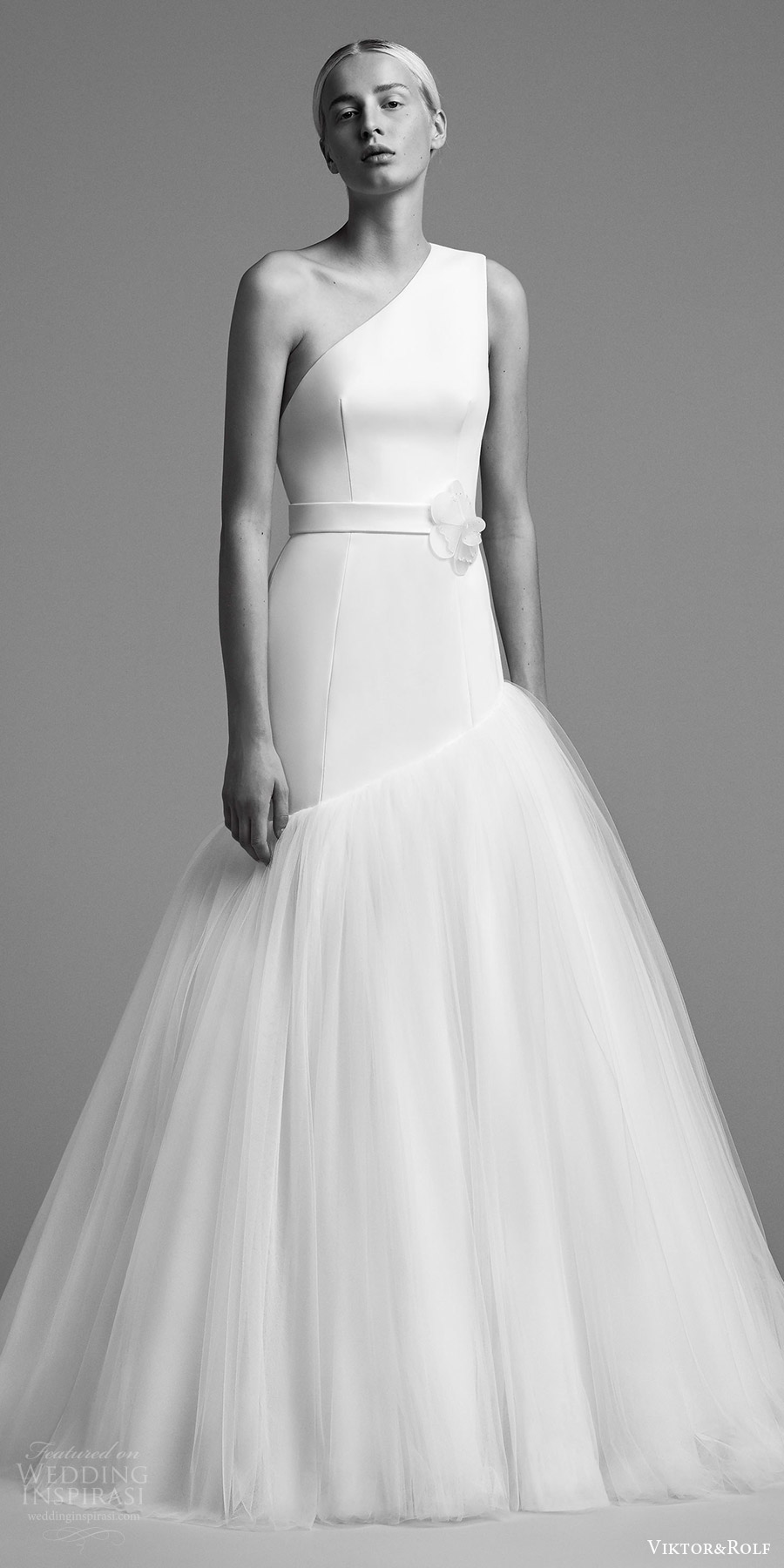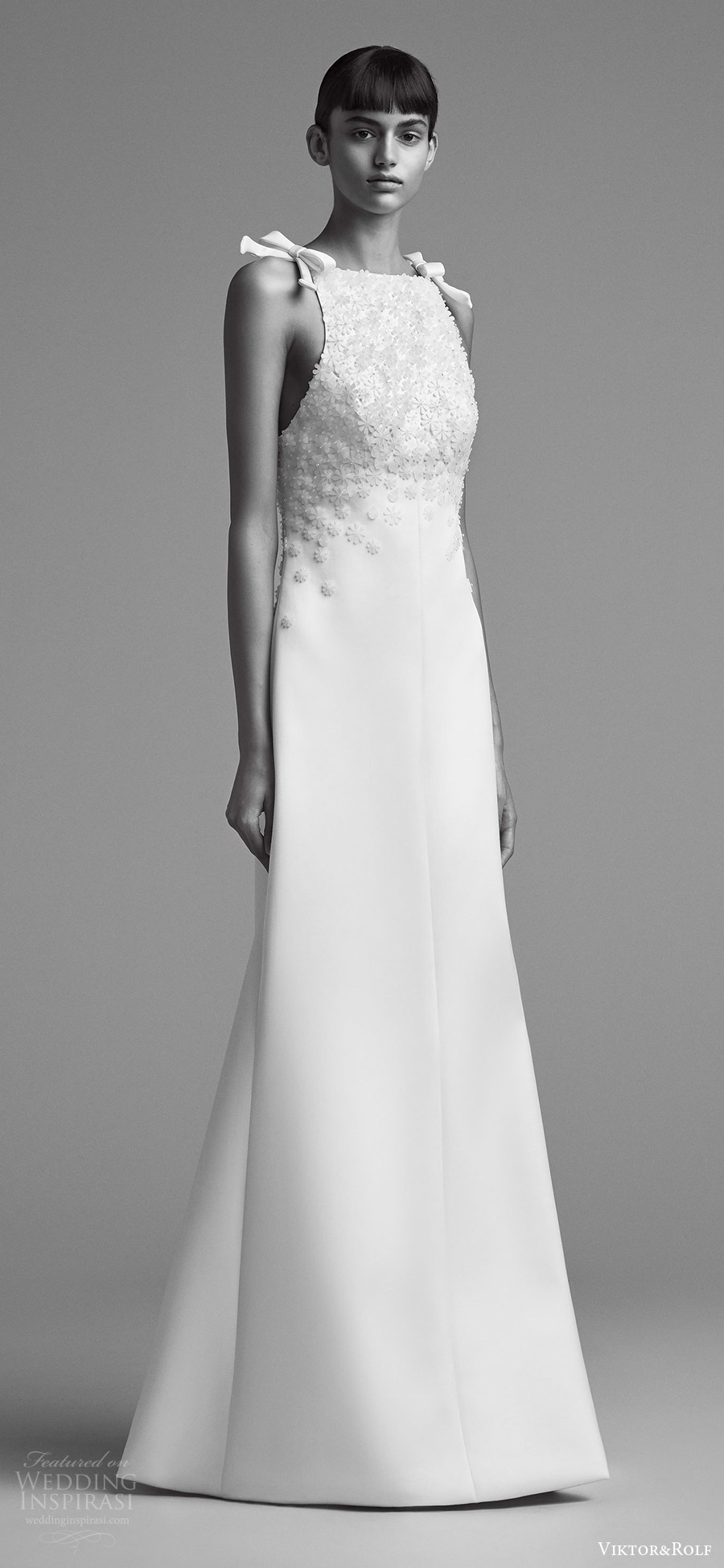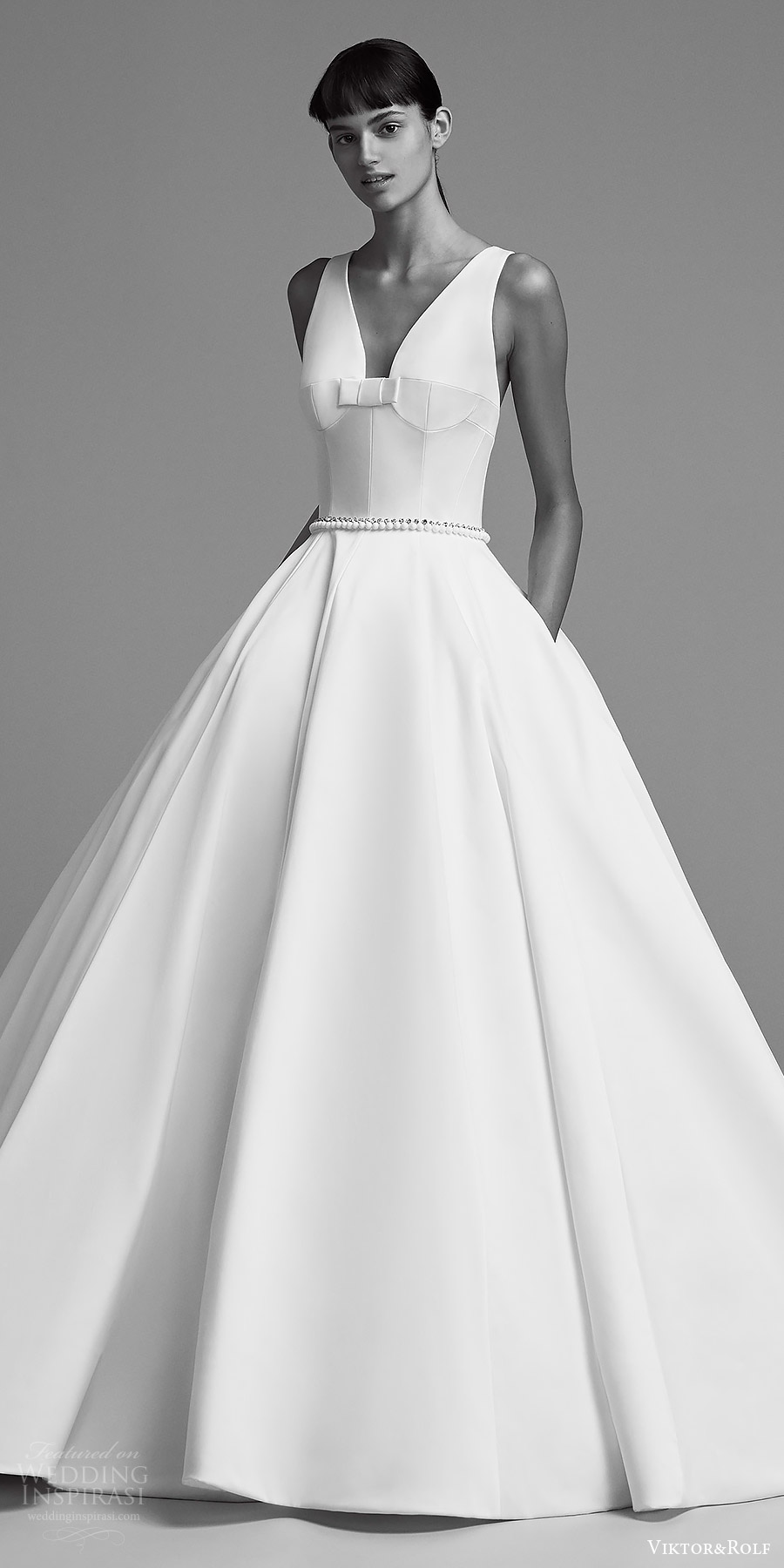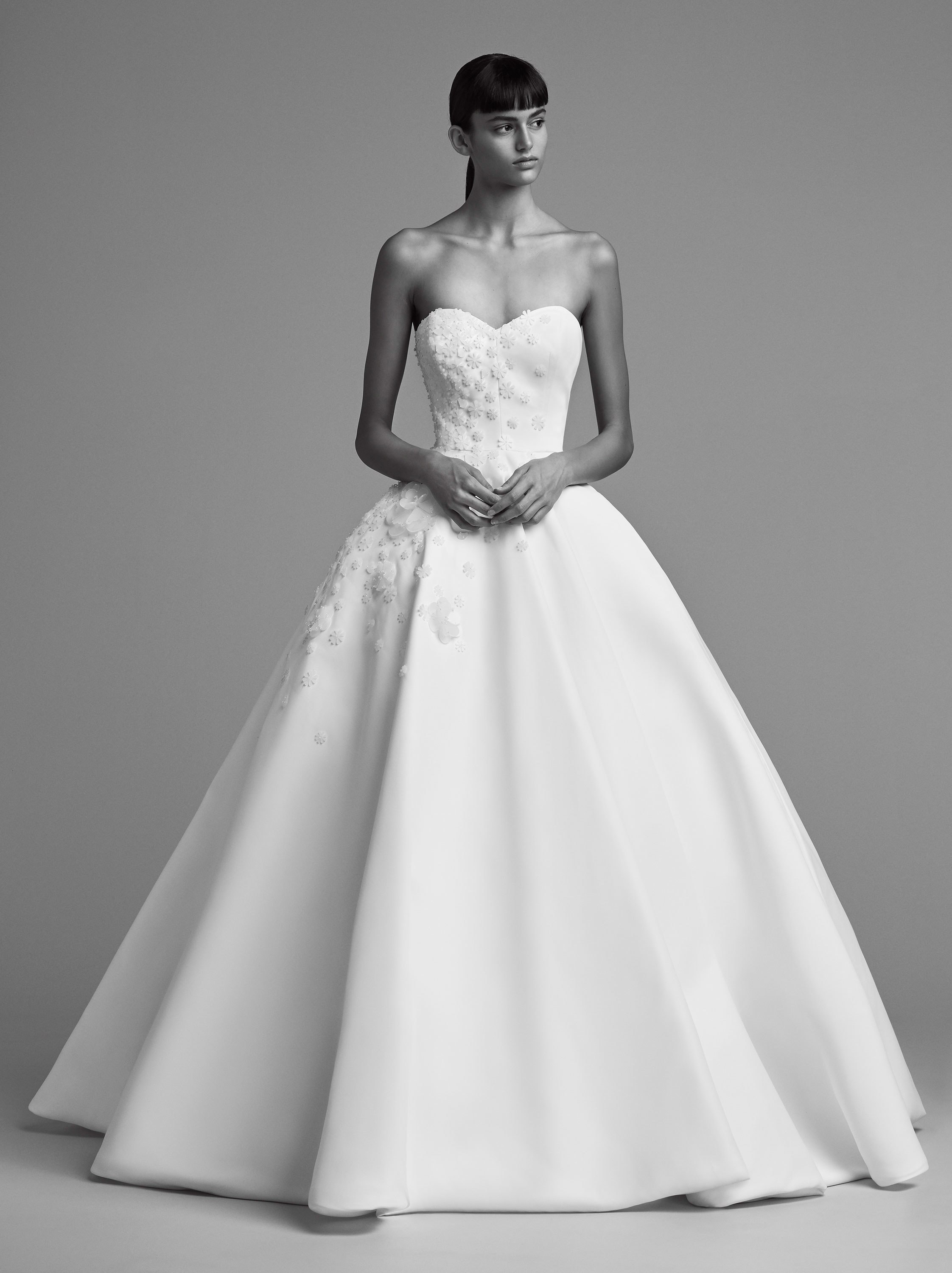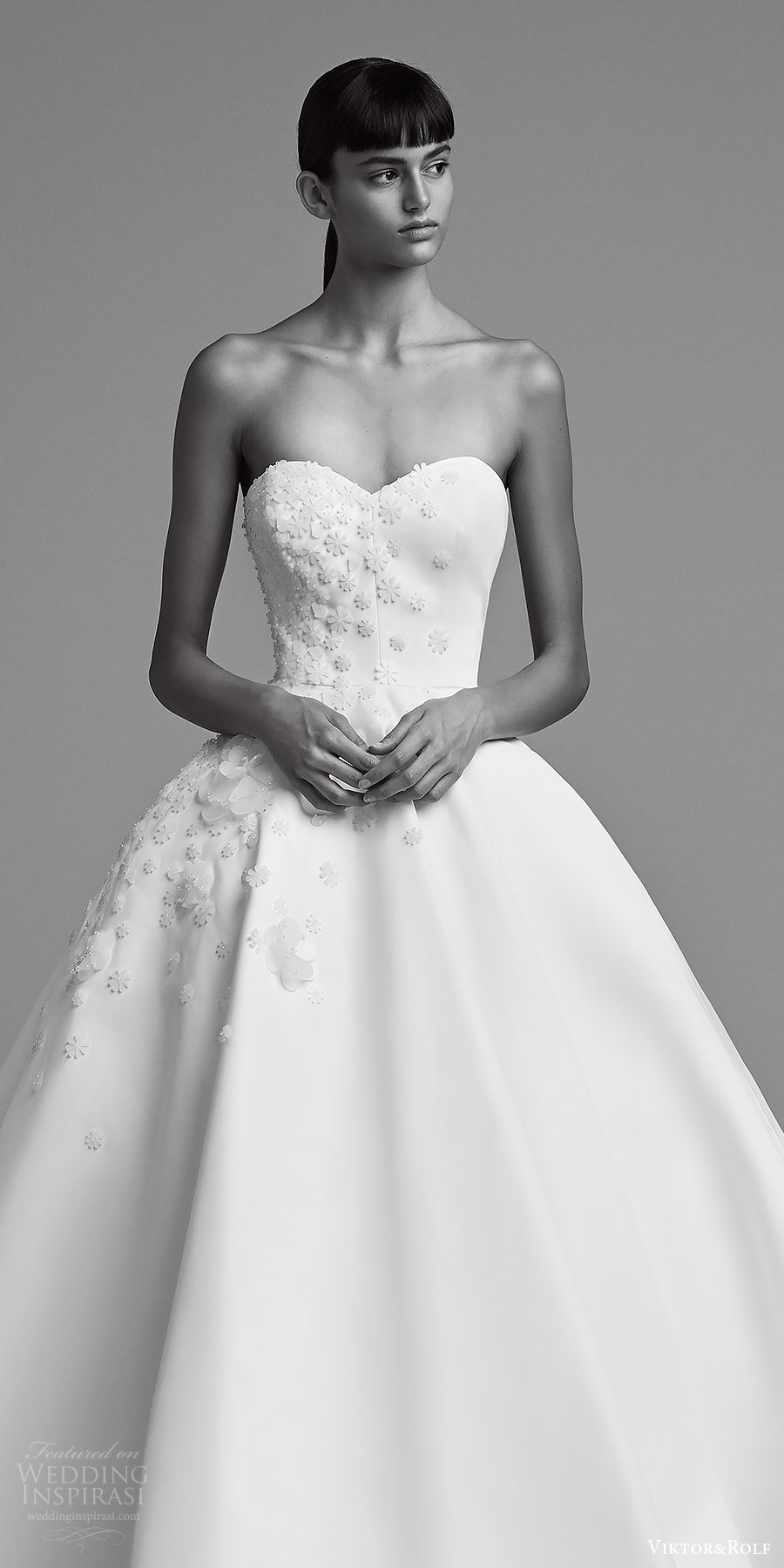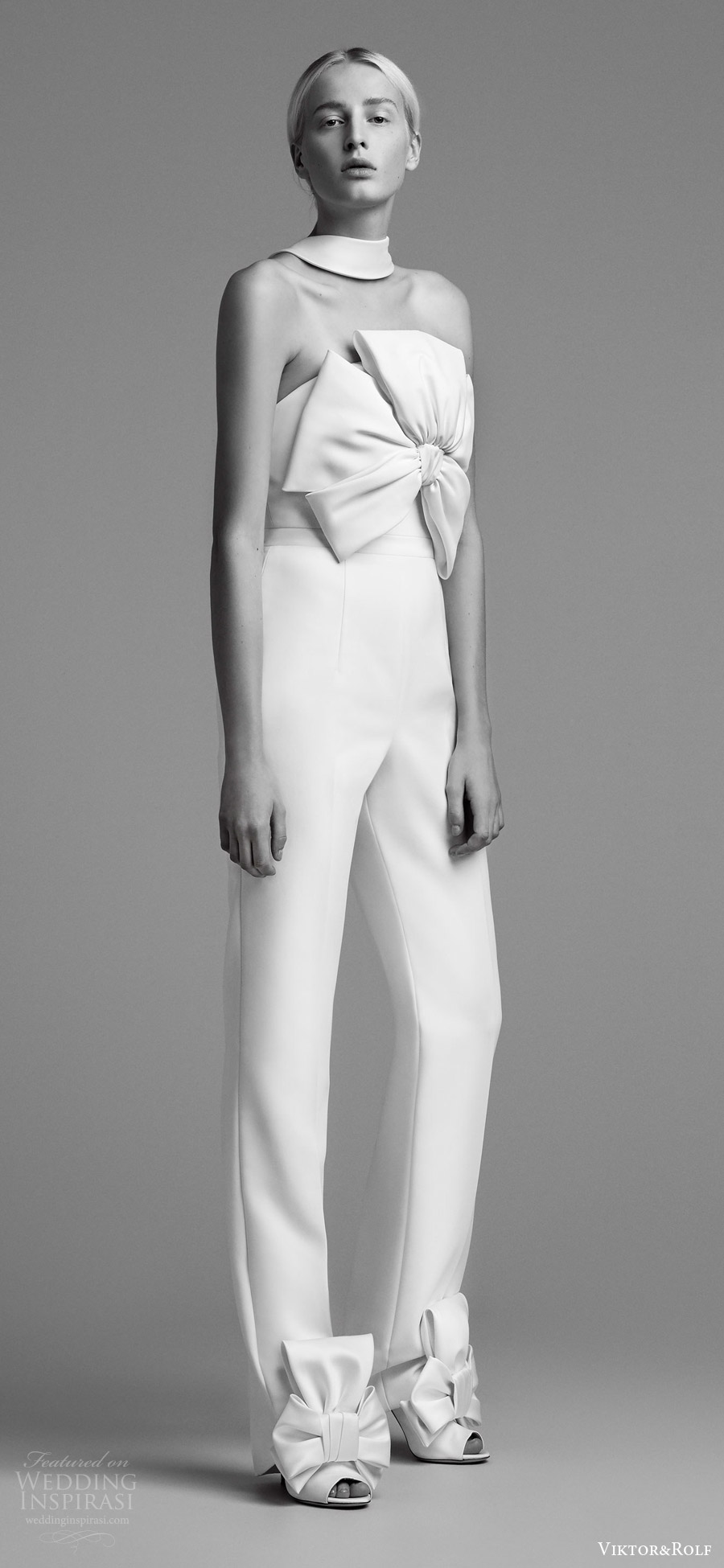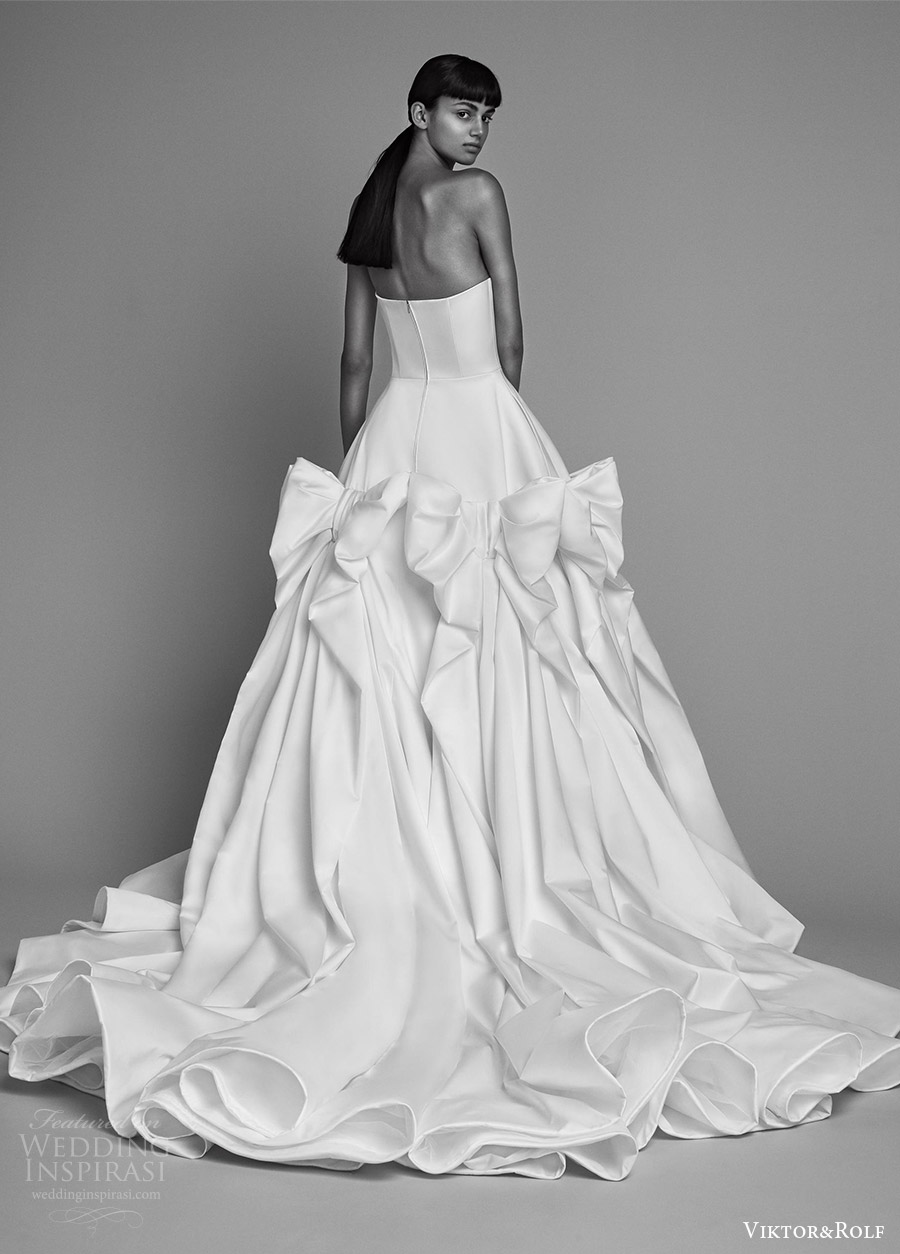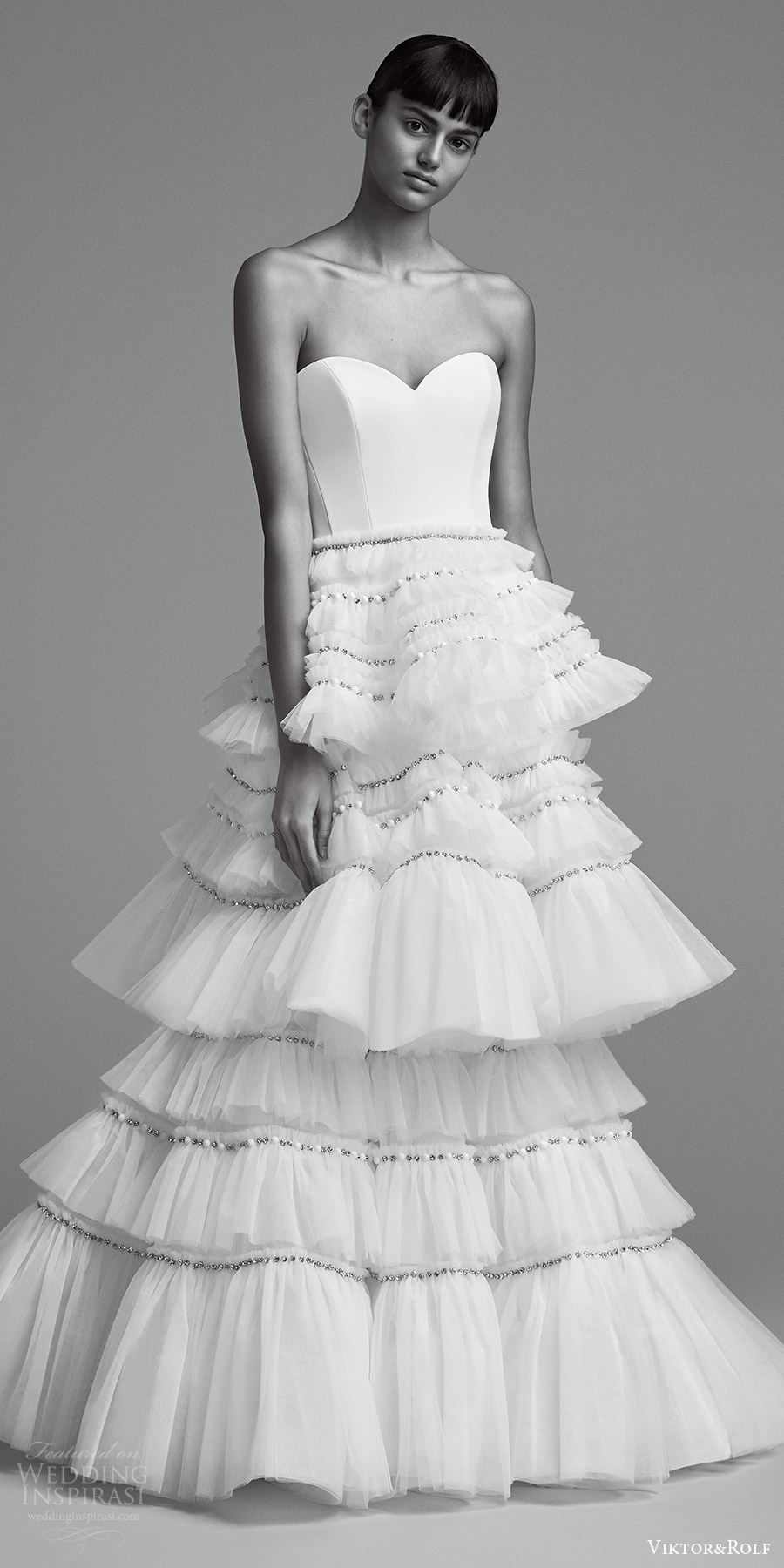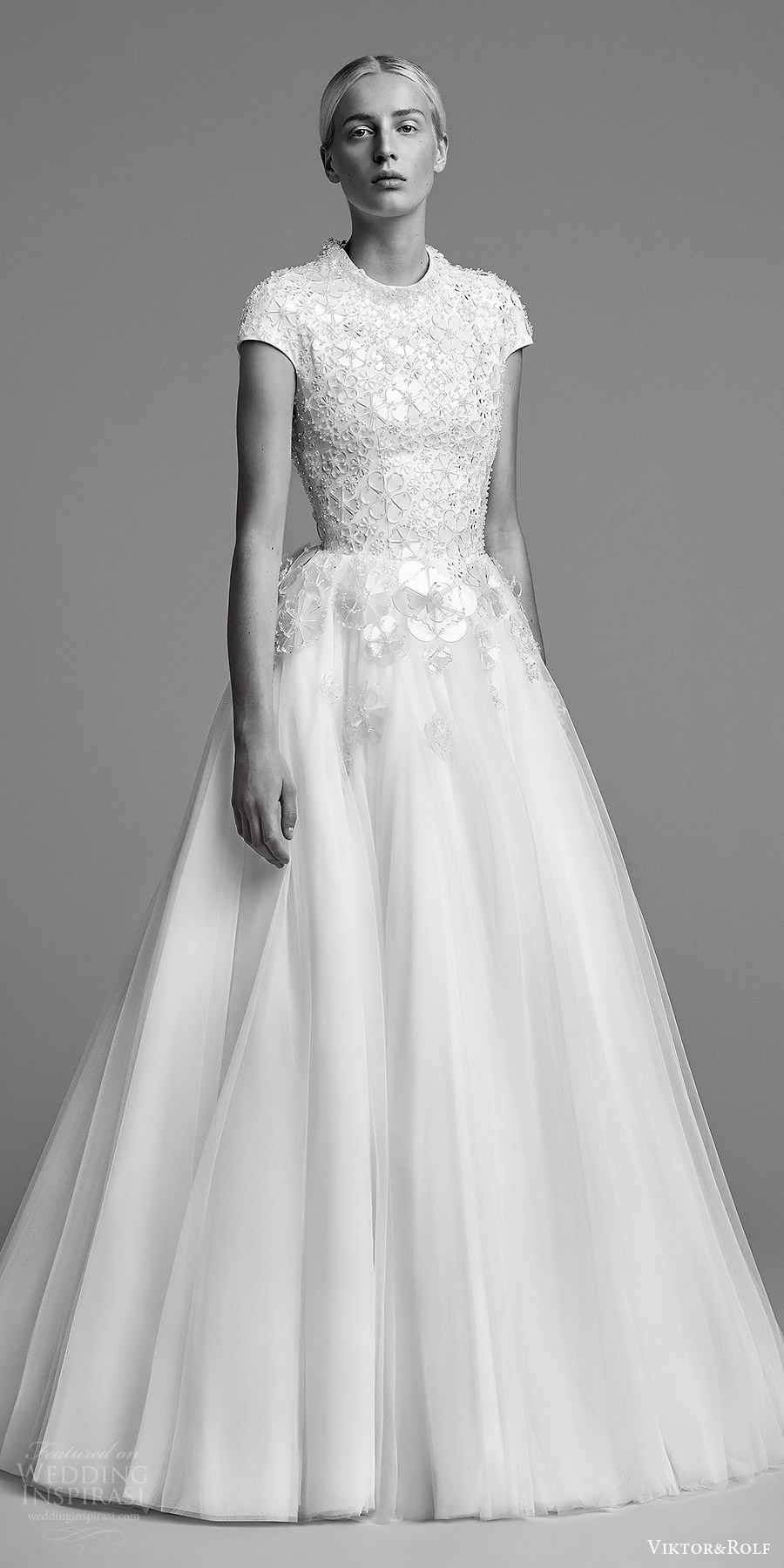 The collection is produced in partnership with Justin Alexander. For details, visit Viktor&Rolf.