Mothers of the bride and groom, this is the second-most important outfit you'll ever wear (after your own wedding gown, of course). Every day, moms come to my store and tell me that they "don't want to look matronly." Their voices are almost pleading for help and they have a look of desperation in their eyes that can only be compared to that of someone being held hostage.
The good news: Thanks to the incredible diversity of dress styles, sizes, and fabrics, moms have more options than ever before. To help make the vetting process easier, I've selected dresses to make you look (and feel) like a million bucks at your child's wedding! Find out what makes each one a standout with my customers and which styles are best suited for your body type.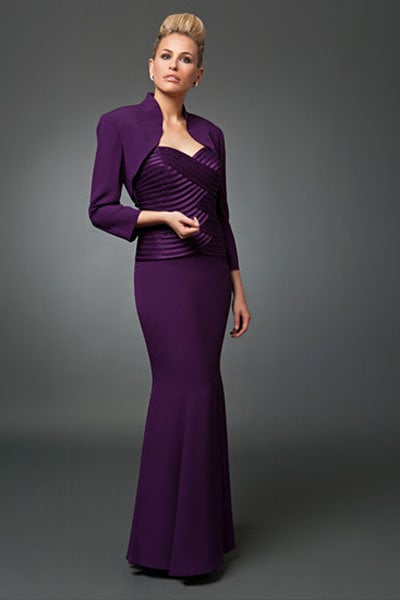 Why moms love it: This is a mock three-piece dress constructed from satin back crepe. "This gown's forte is its embellished basket weave bodice, which creates a small waist and overall curves." The trumpet skirt has great movement, which is perfect for your spotlight dance.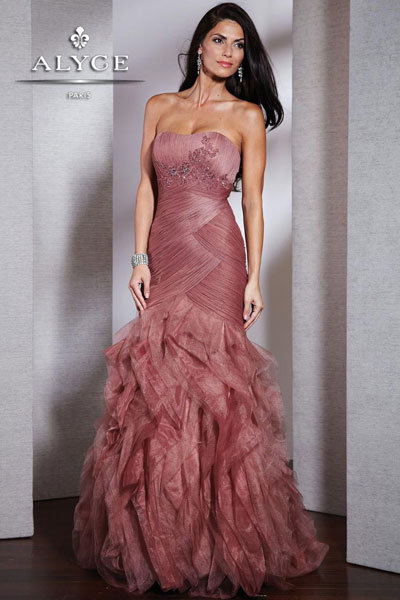 Why moms love it: This strapless drop-waist gown is nothing short of stunning. Its unique skirt is made from soft tulle and organza. Wear the matching bolero with hand-beaded lace appliqués for the ceremony, then remove it later on during the reception.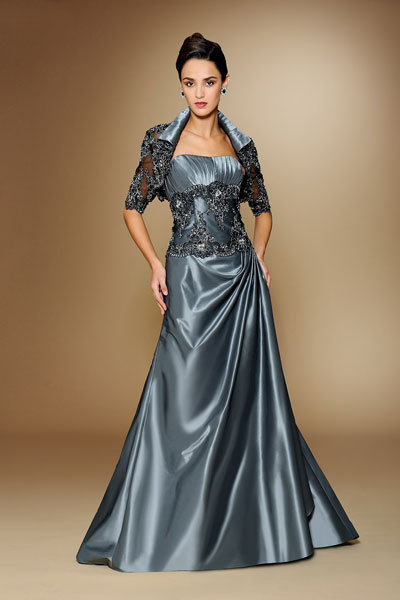 Why moms love it: The beading on this soft taffeta gown is exceptional—it resembles a corset shape, creating the illusion of a smaller waist. Also, this is one of the few gowns that comes with both a bolero jacket and a shawl. Available in many different color combinations.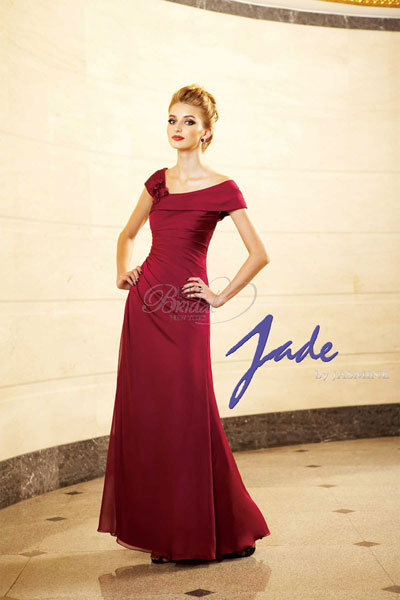 Why moms love it: Hand-beaded, three-dimensional flowers on the shoulder strap create a feminine look. Its A-line skirt has just enough fullness. This gown comes in an array of colors, so it's easy to find the perfect match for your daughter or son's big day.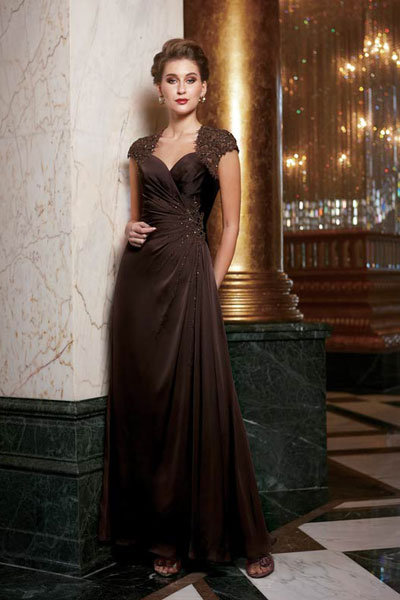 Why moms love it: If Mom isn't a fan of strapless styles, point her to a dress with exquisite lace-capped sleeves, instead. "The sweetheart neckline and ruched waist with beading are extremely flattering." Perfect for the warmer summer months, this Tiffany chiffon dress has a beautiful iridescent sheen.


Who says a show-stopping lace back is relegated just for the bride?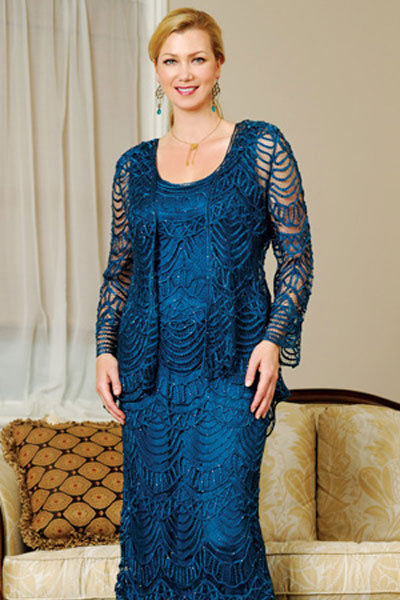 Why moms love it: Not only is this gown extremely comfortable (it's constructed of silk and silk blend ribbon), but it also has a beautiful fit-and-flare shape. It's got Mom covered from every angle: The jacket is longer in the back, and the "camisole provides a 'tummy break' for those problem areas."


Why moms love it: Constructed from scalloped metallic yarn, this airy dress would feel right at home in a seaside bash. The cut of the jacket is very flattering on the body and looks especially good from behind. "This dress is great for women who are thick in the middle or are top heavy."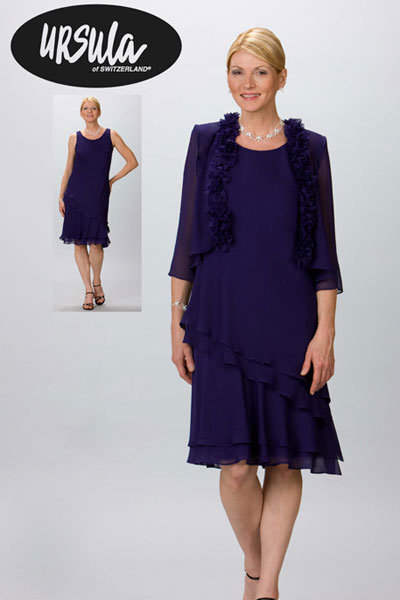 Why moms love it: This vintage-inspired chiffon dress is appropriate for a destination or outdoor wedding. The diagonal layers on the skirt elongate the body, and the ruffles on the jacket add a soft, elegant touch.