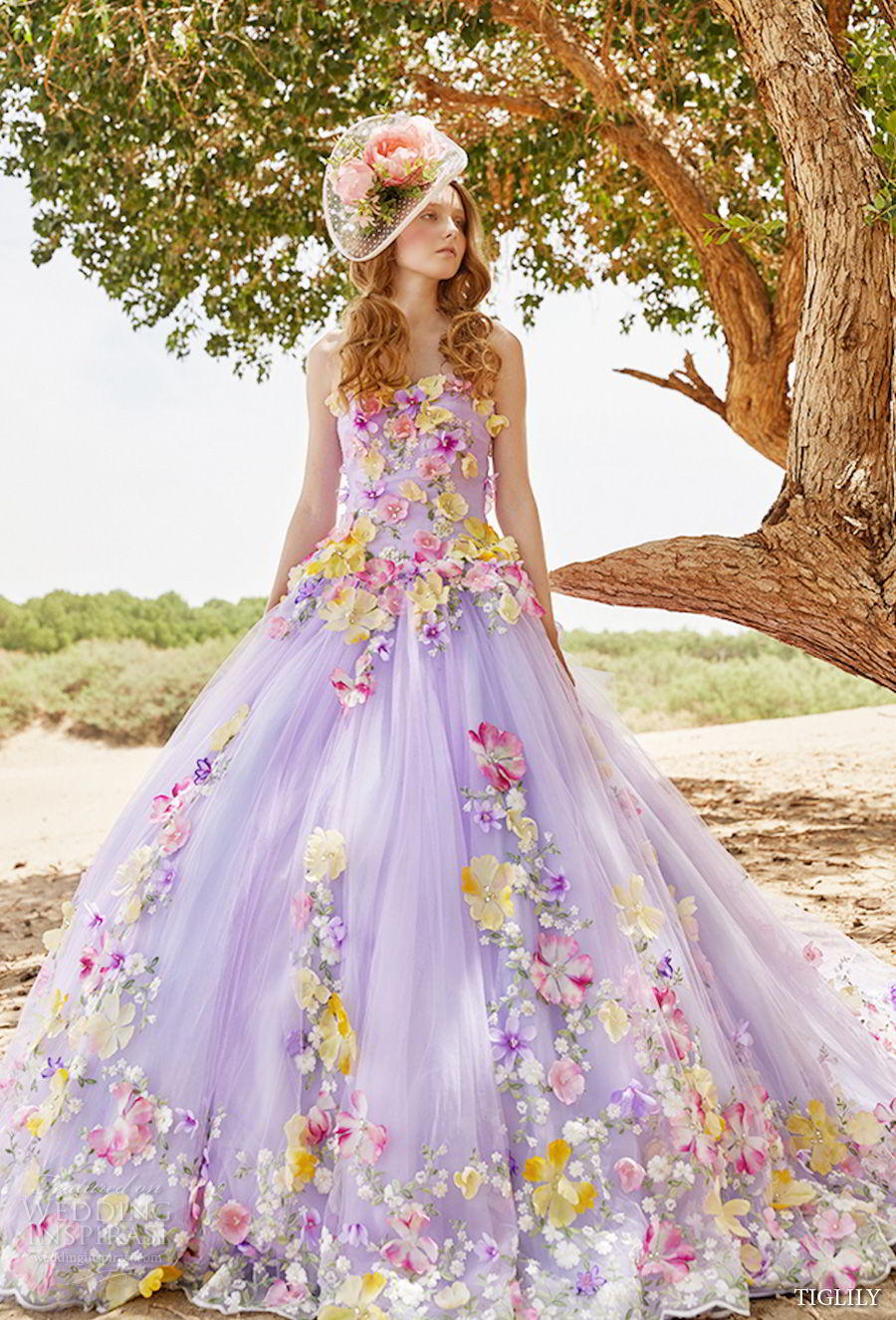 Inspired by nature's fleeting show through the passage of time, from heavenly twinkles in the night sky, the rose-tinted skyscape at dawn, and brightness and life at daytime, TIGLILY's 2018 collection is a vibrant visual feast. The multicolored gowns feature floral or star-shaped embellishments, while the ivories and softer pastel gowns feature tone-on-tone or metallic beading.
"The 2018′s new release of TIGLILY named Diana collection represents a time proceeds from night with twinkle stars, dawn with colorful clouds to day with flowers blossom. The world is like a fleeting show and time is its great director who can launch wonderful and dramatic color play. The whole series is divided into three chapters which are named "Twinkle night, Awake and Blossom". The first two chapters are mostly embroidered on the theme of sky with twinkle stars. Our designer uses various colors and unique star laces to presents the fantasy of sky. The last chapter proceeds to flower blossom as time comes to day time. We introduce new fabrics of birds and insects into our new work in the last chapter."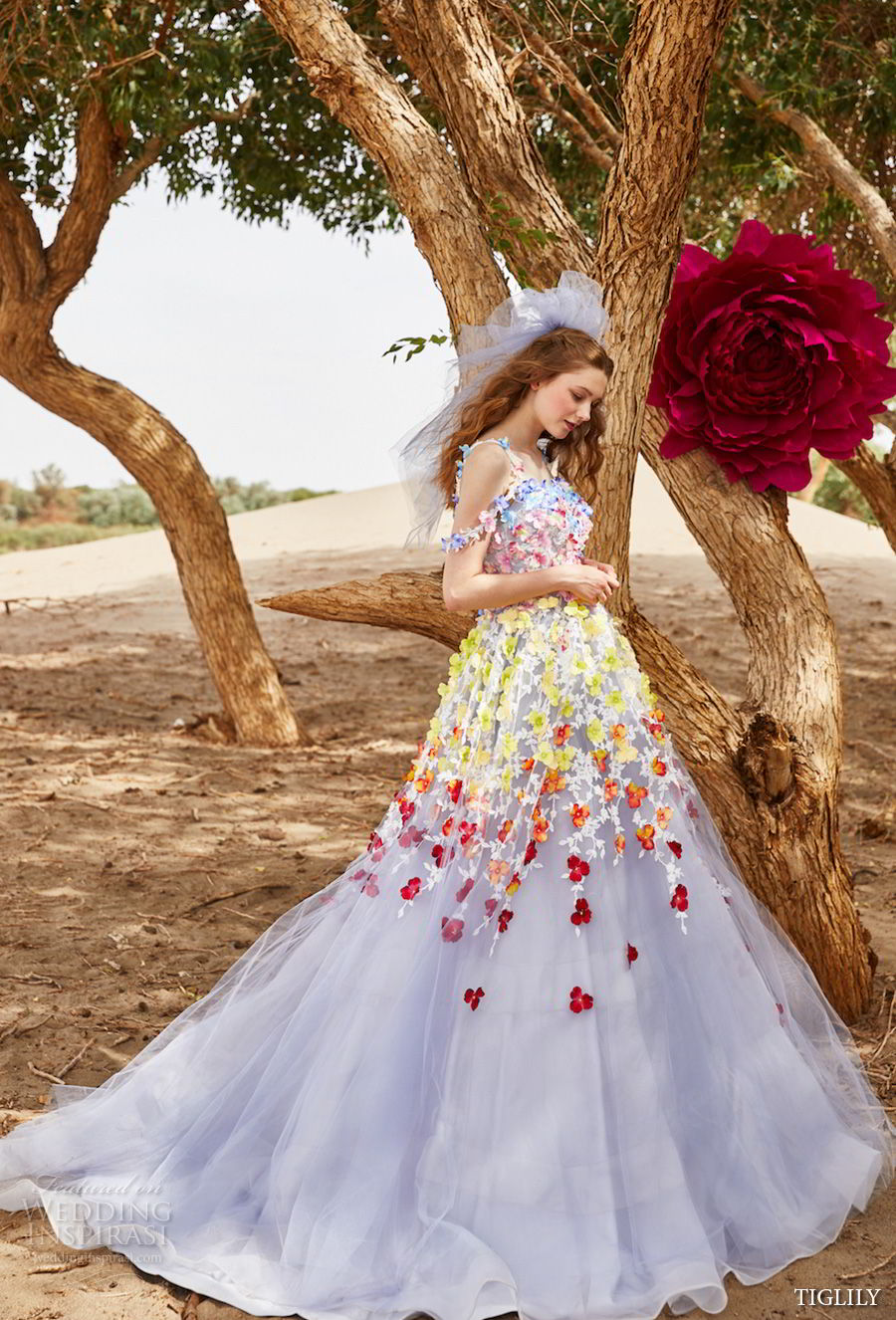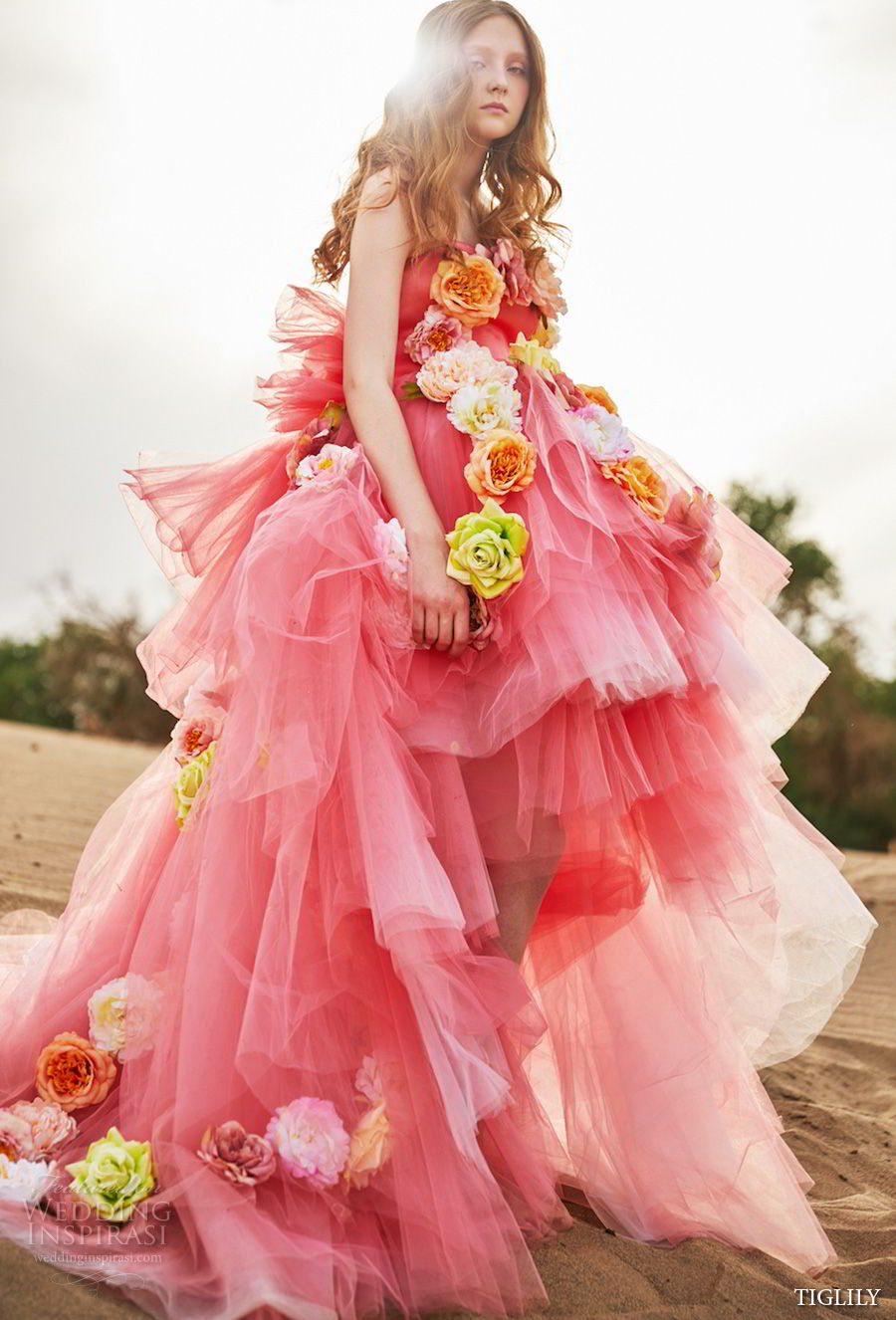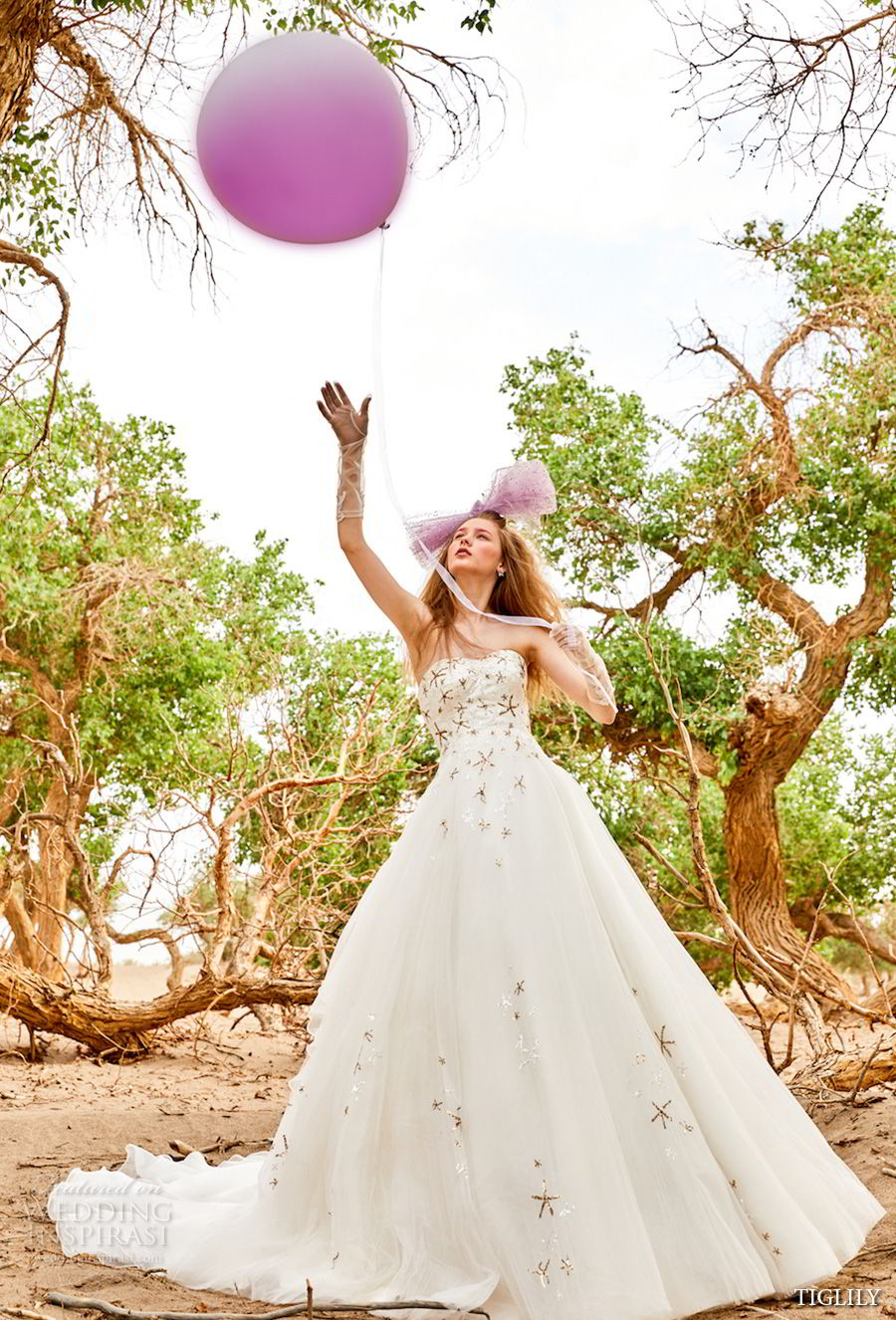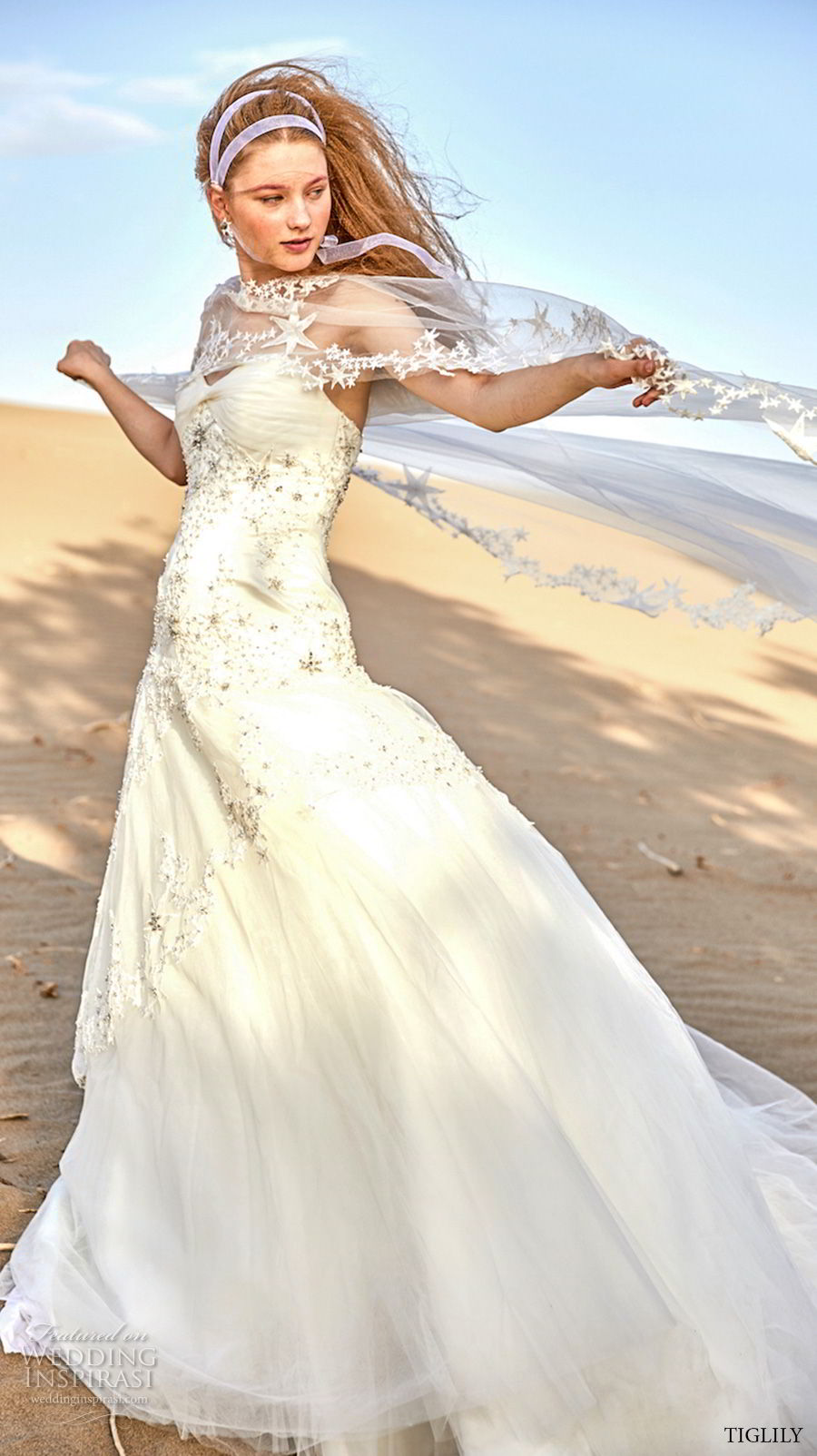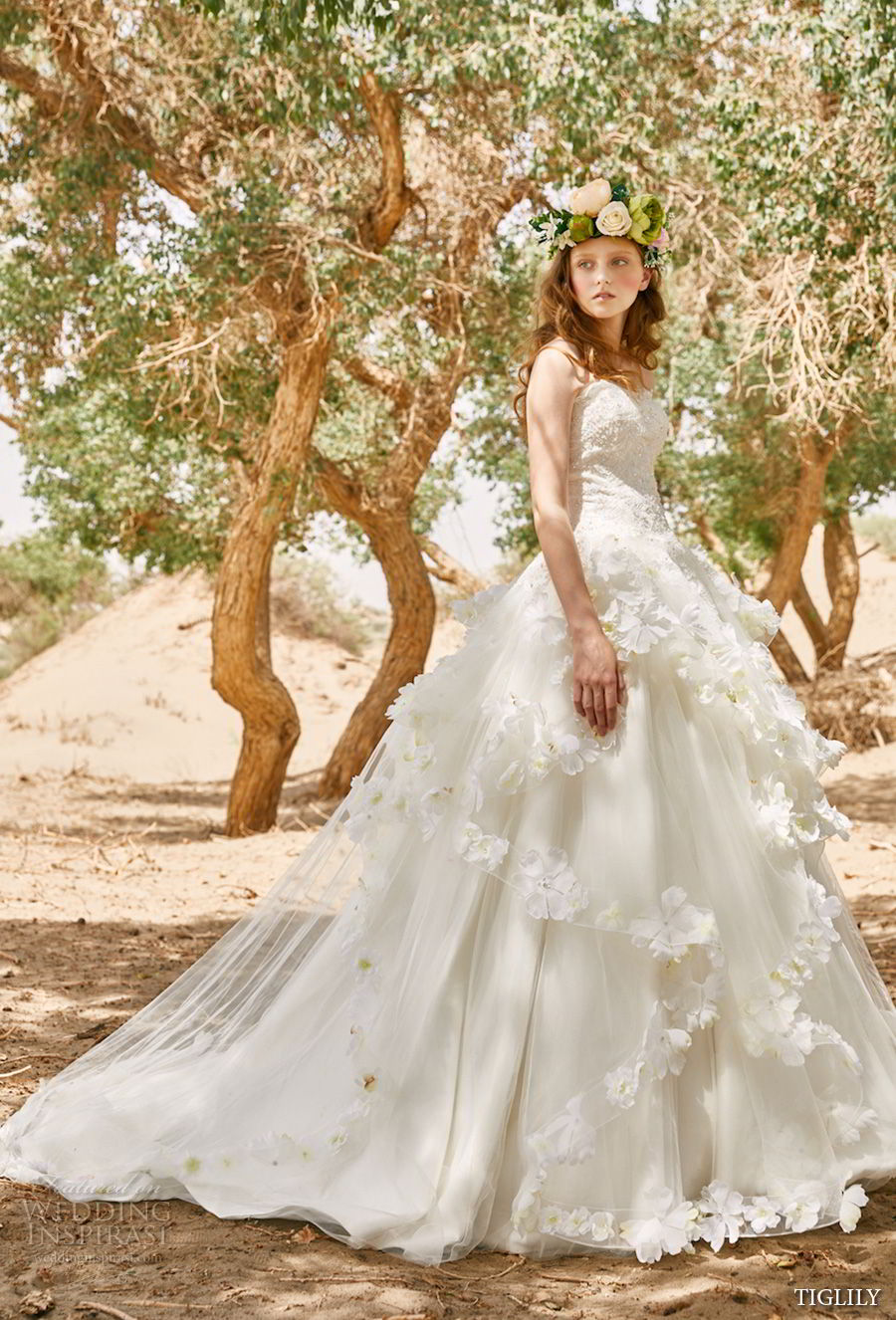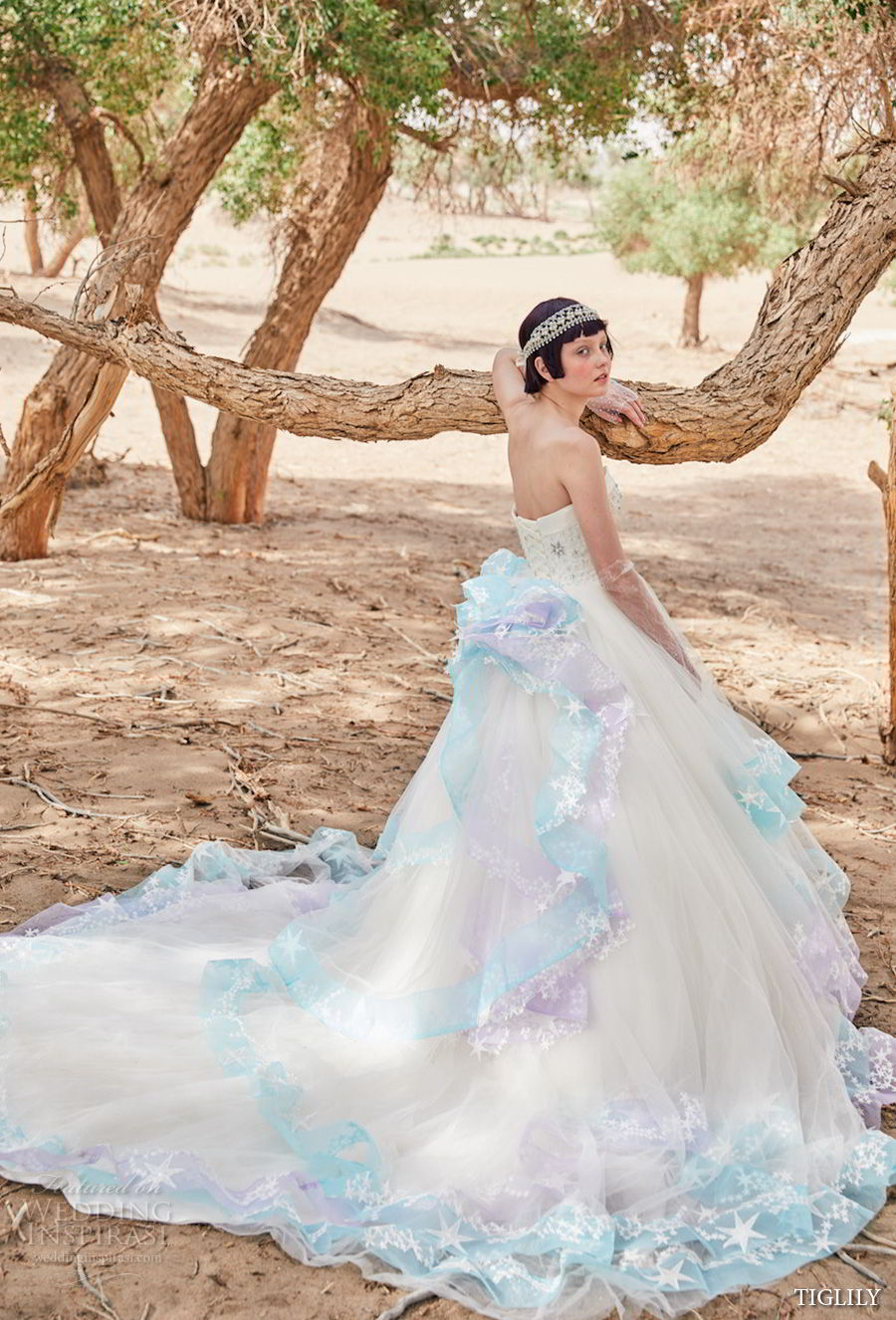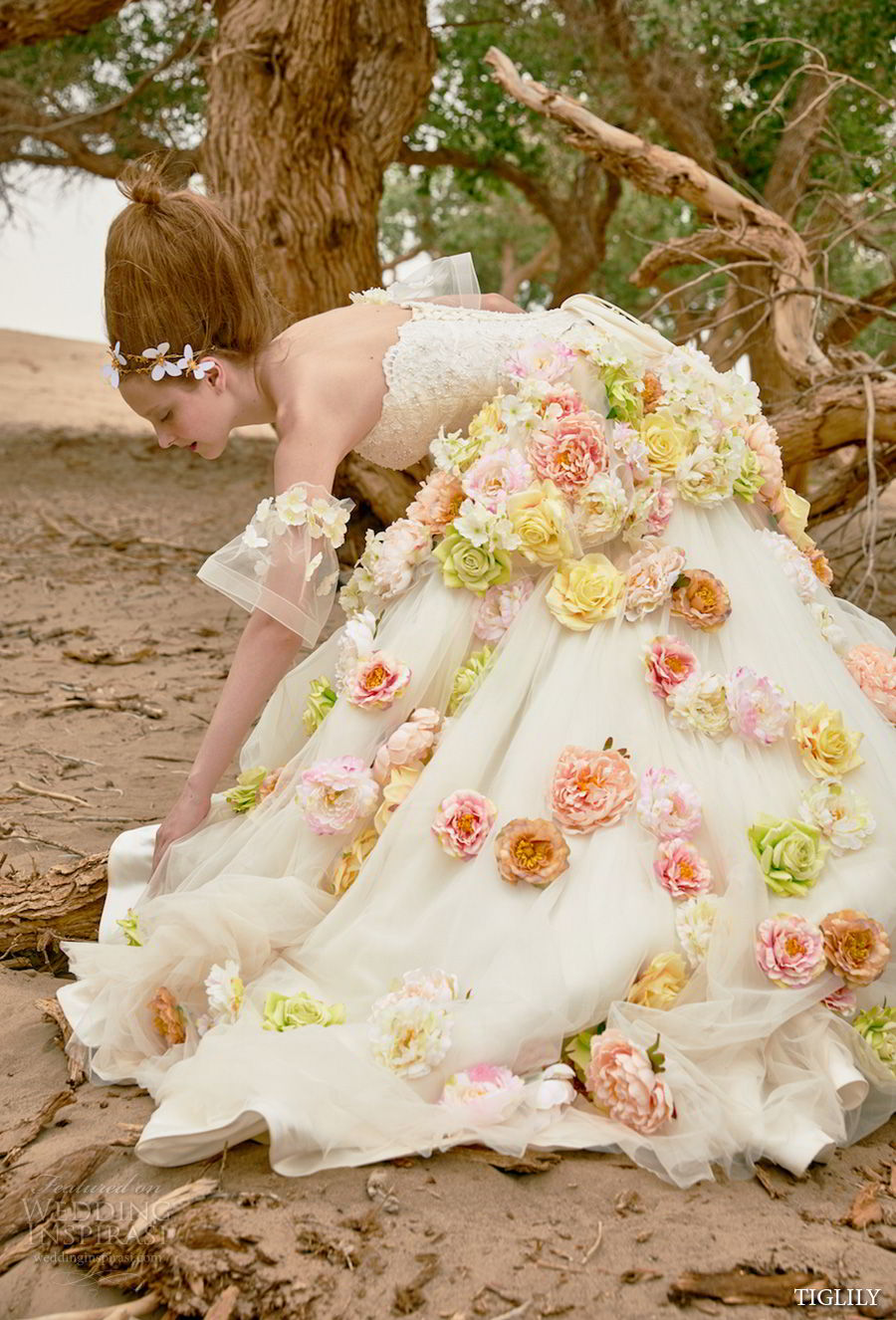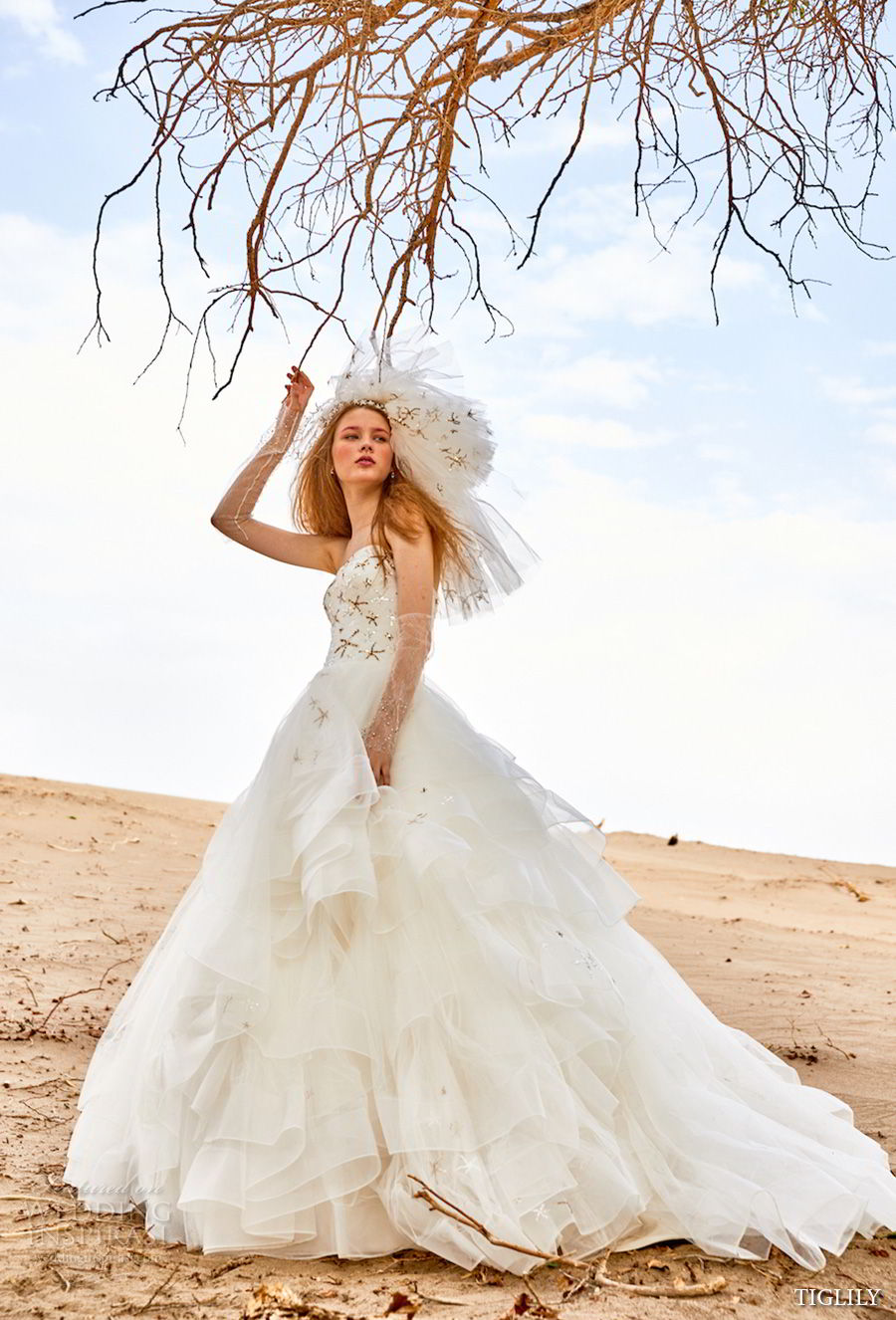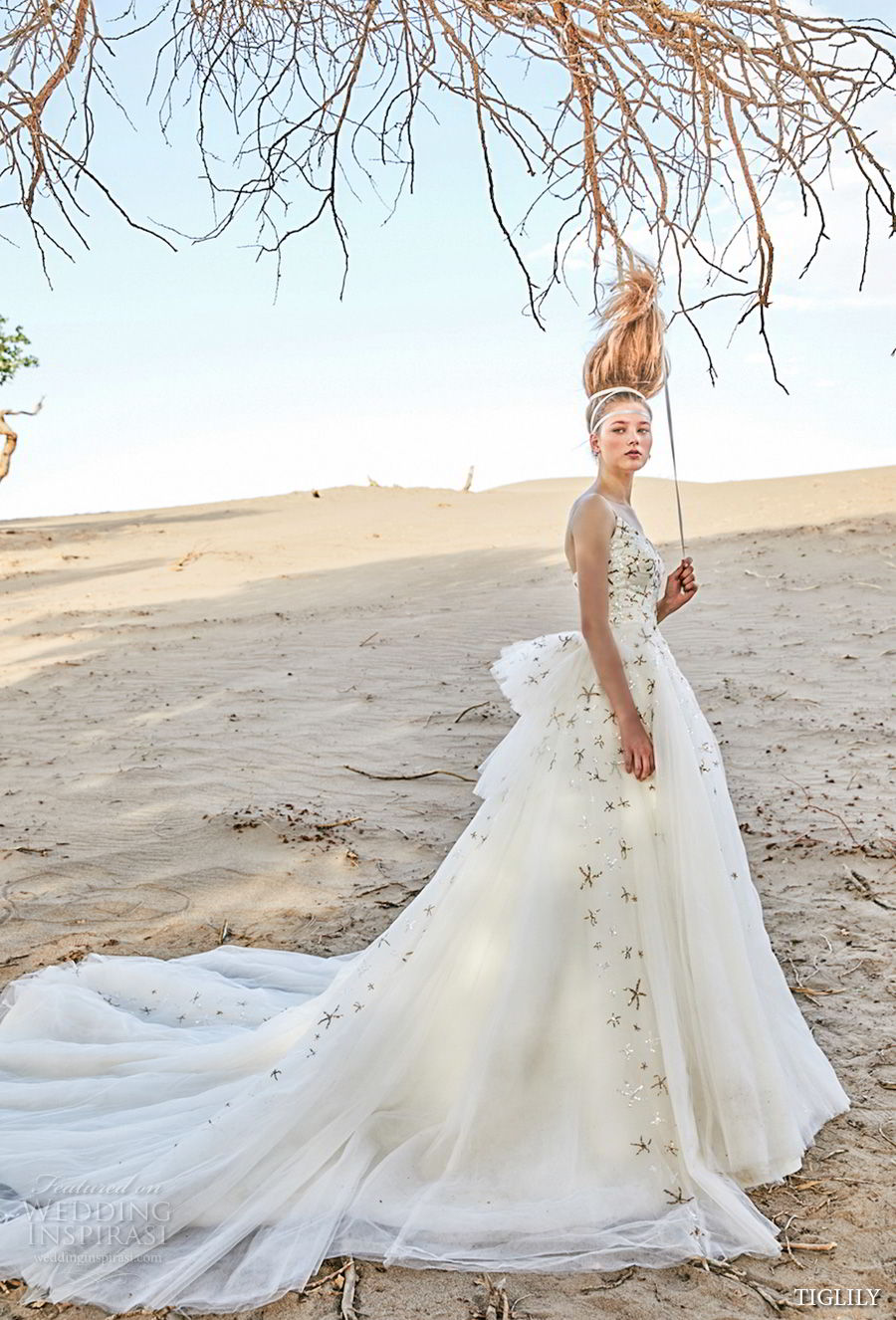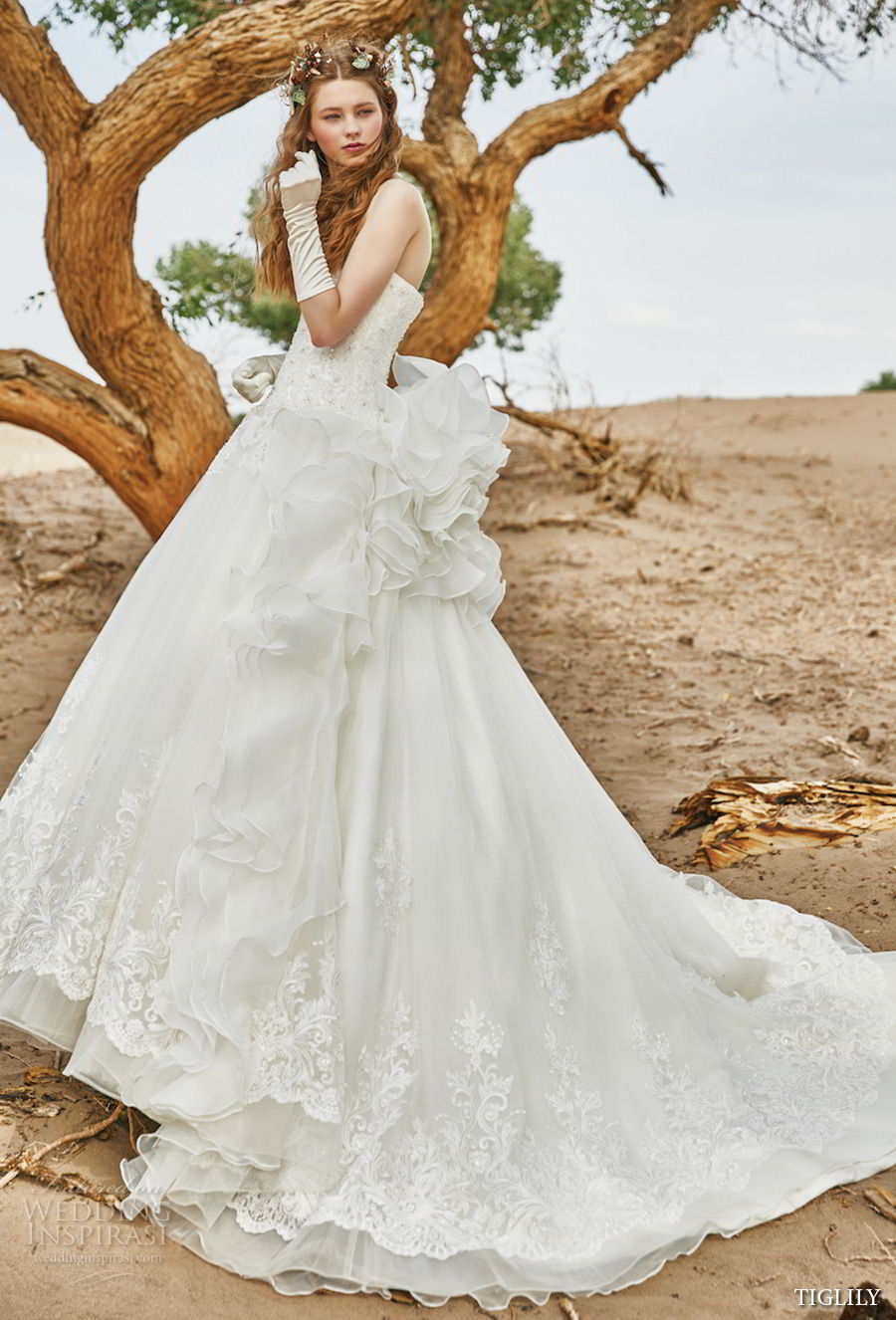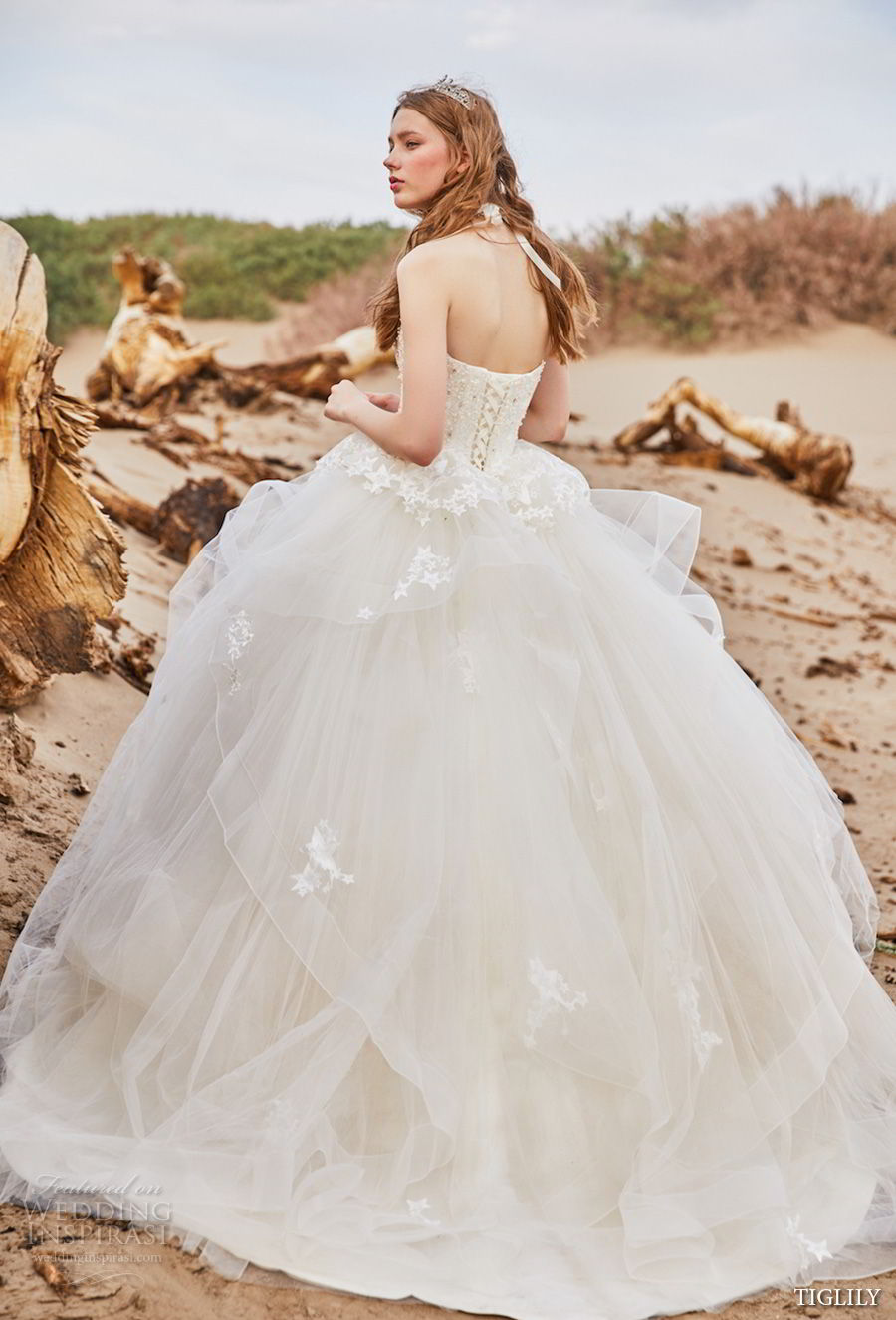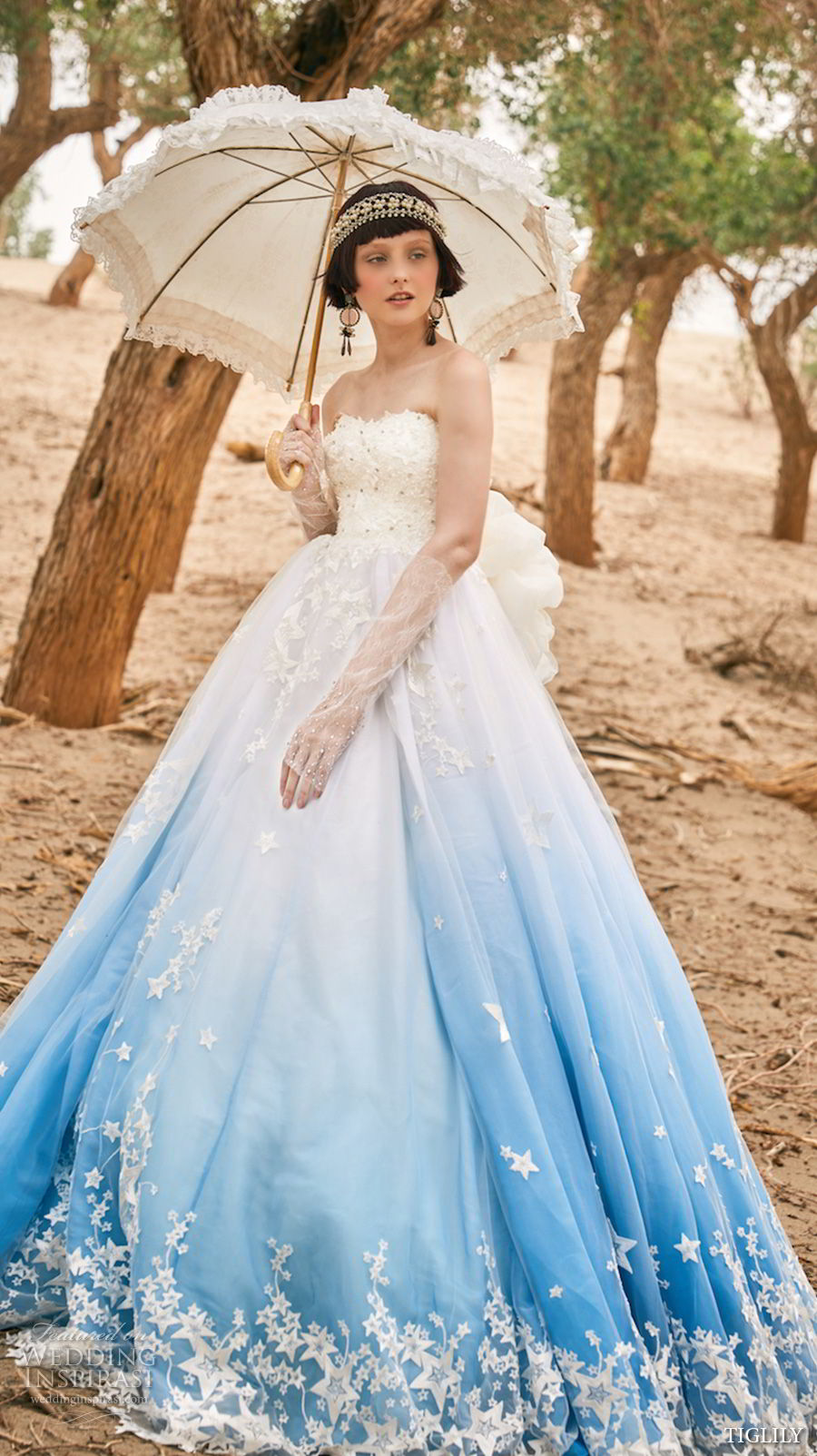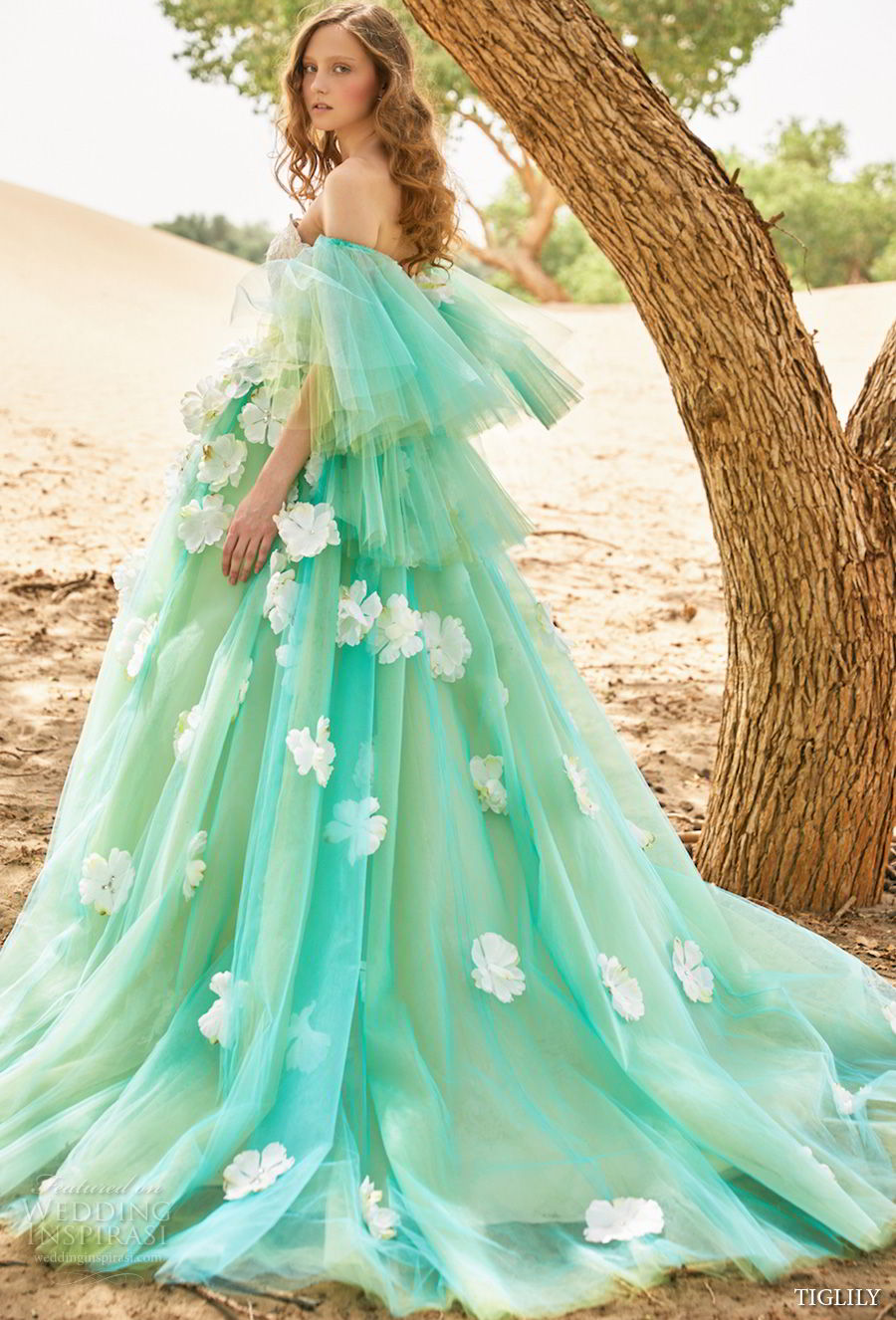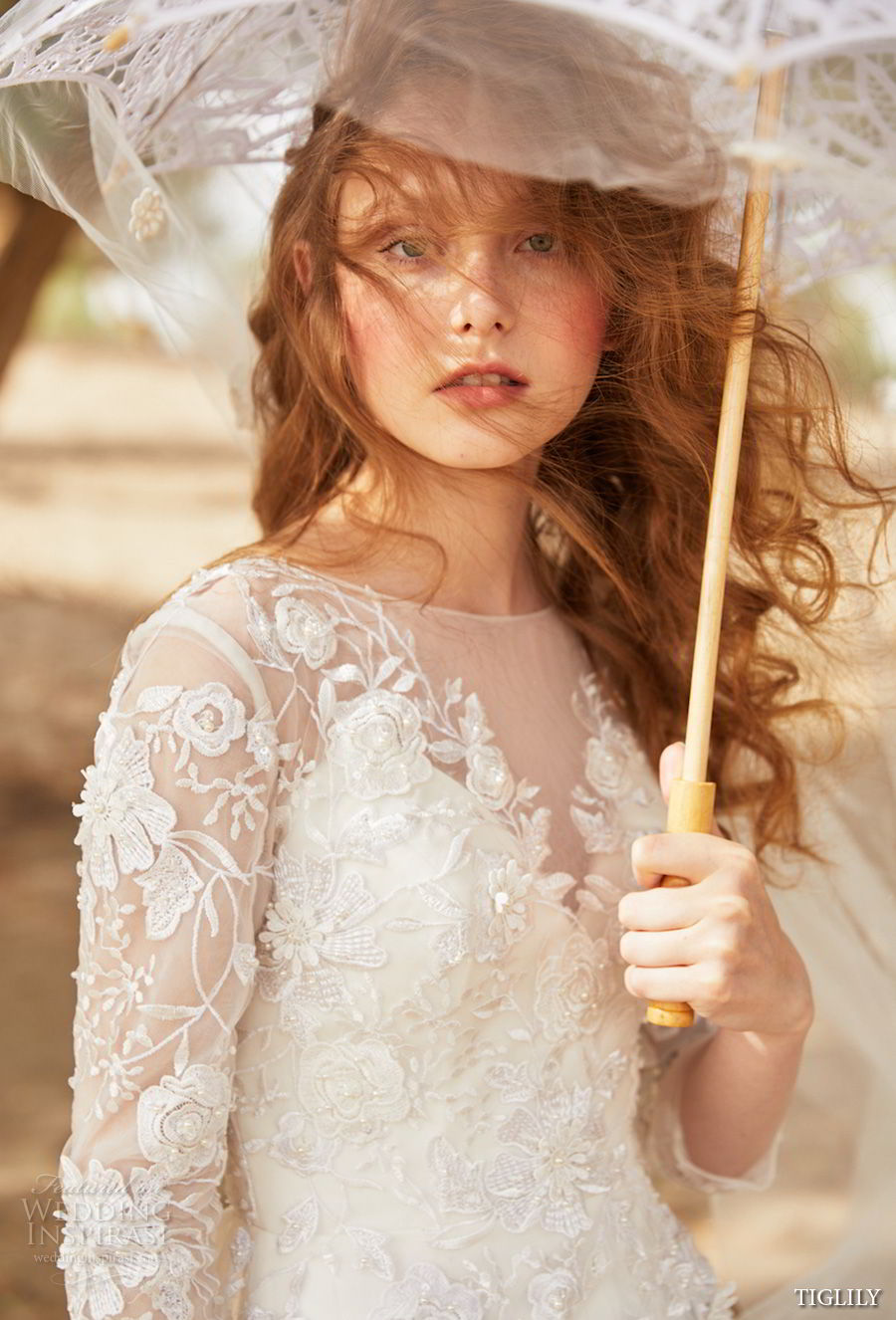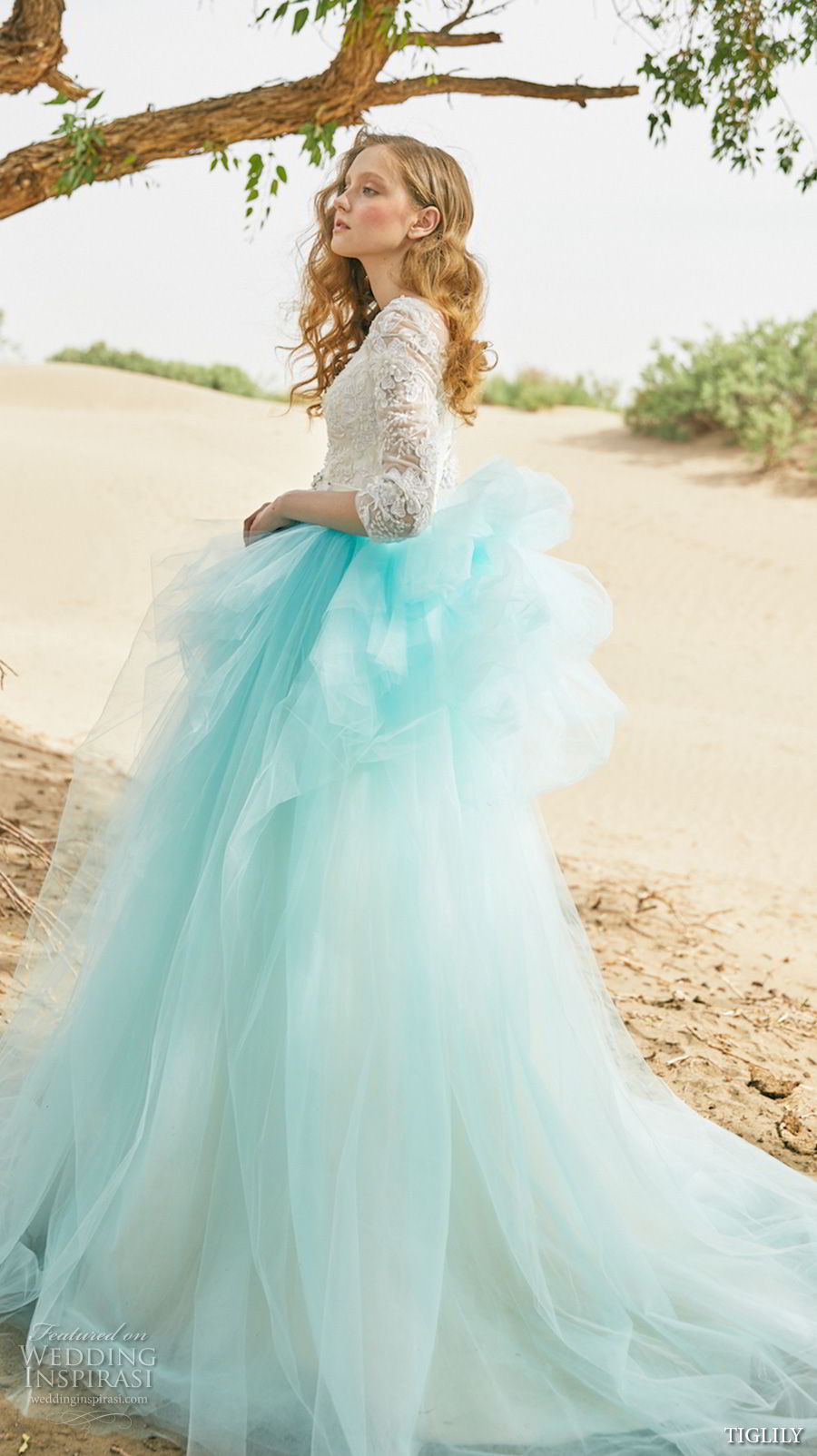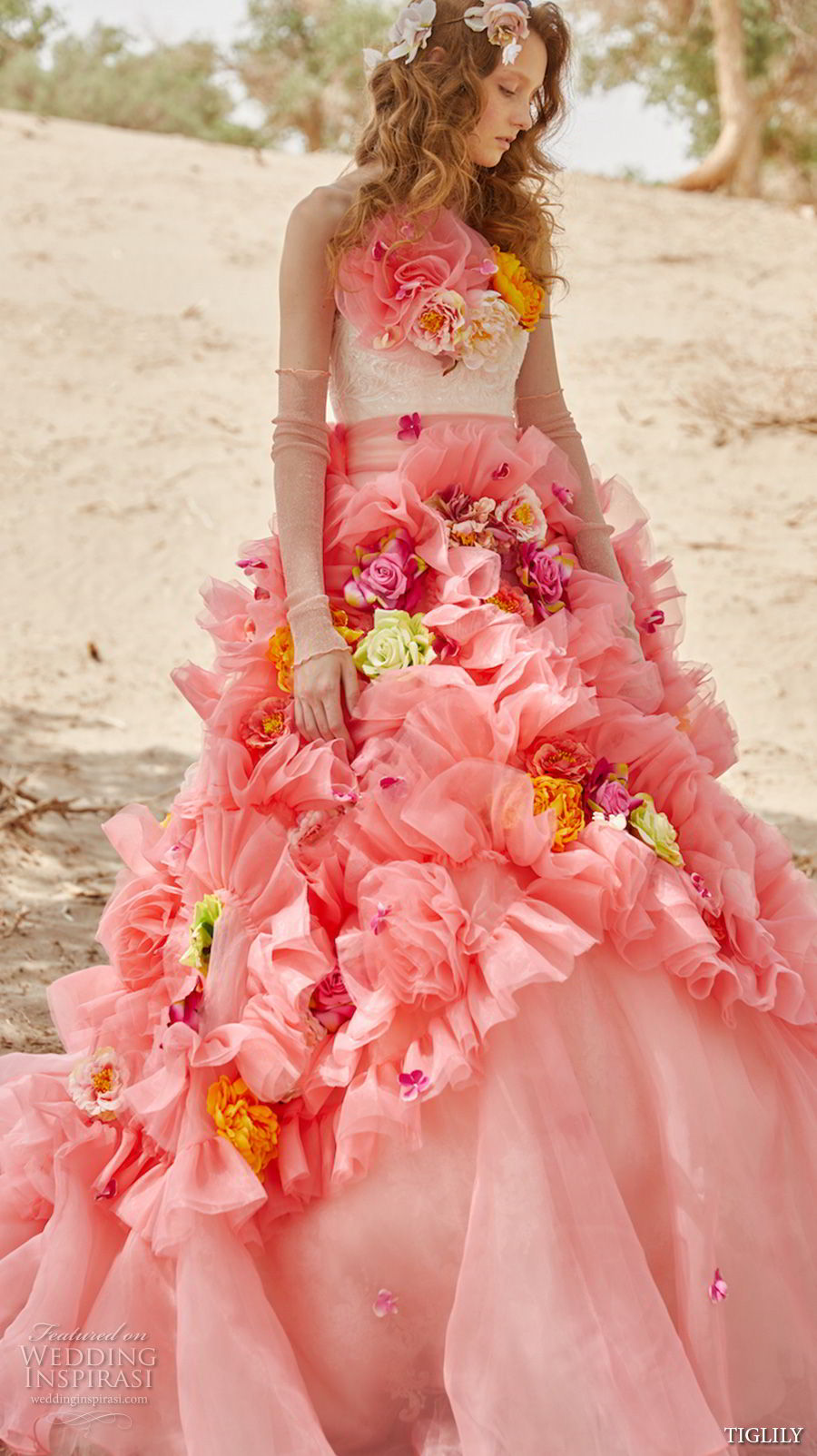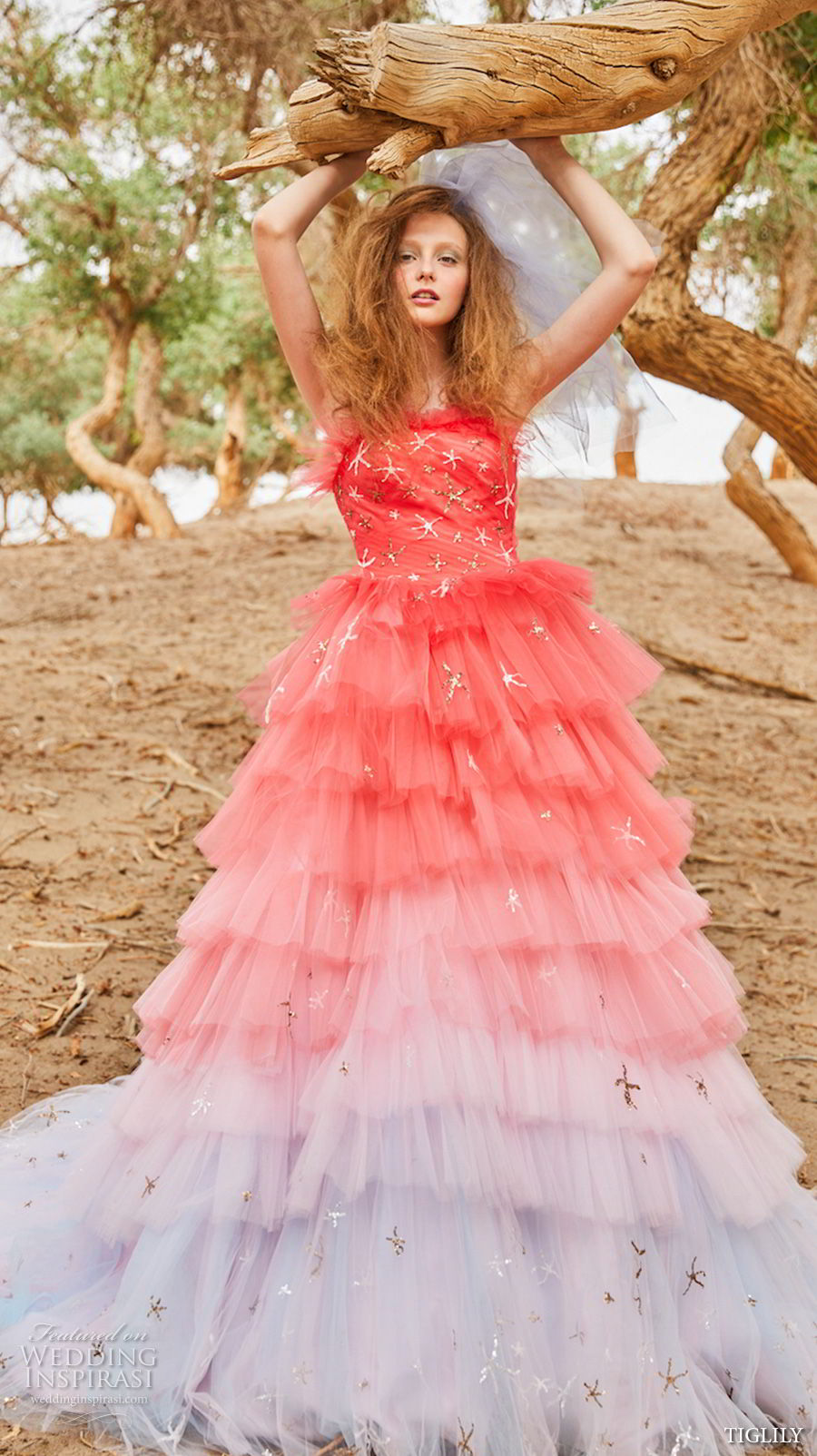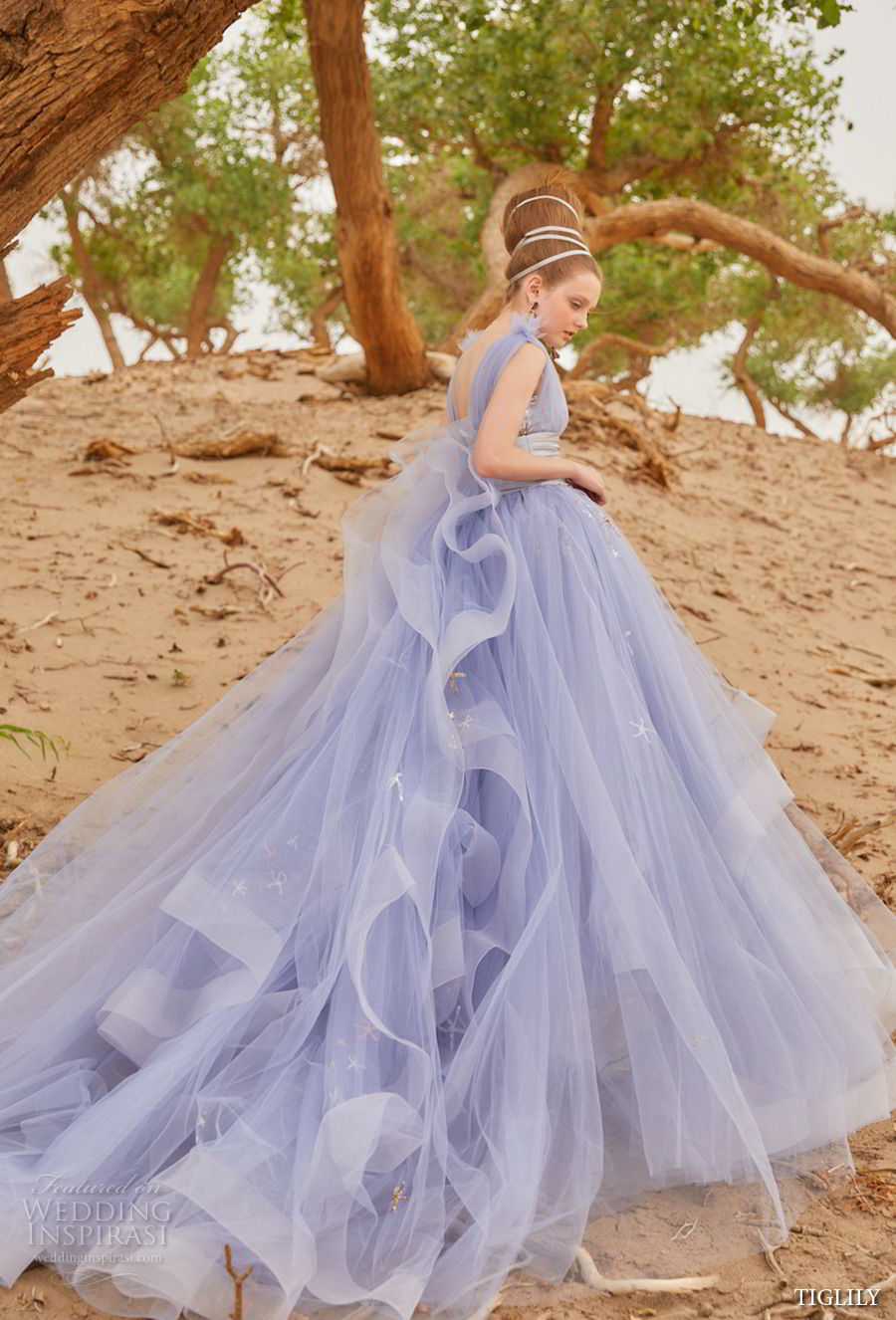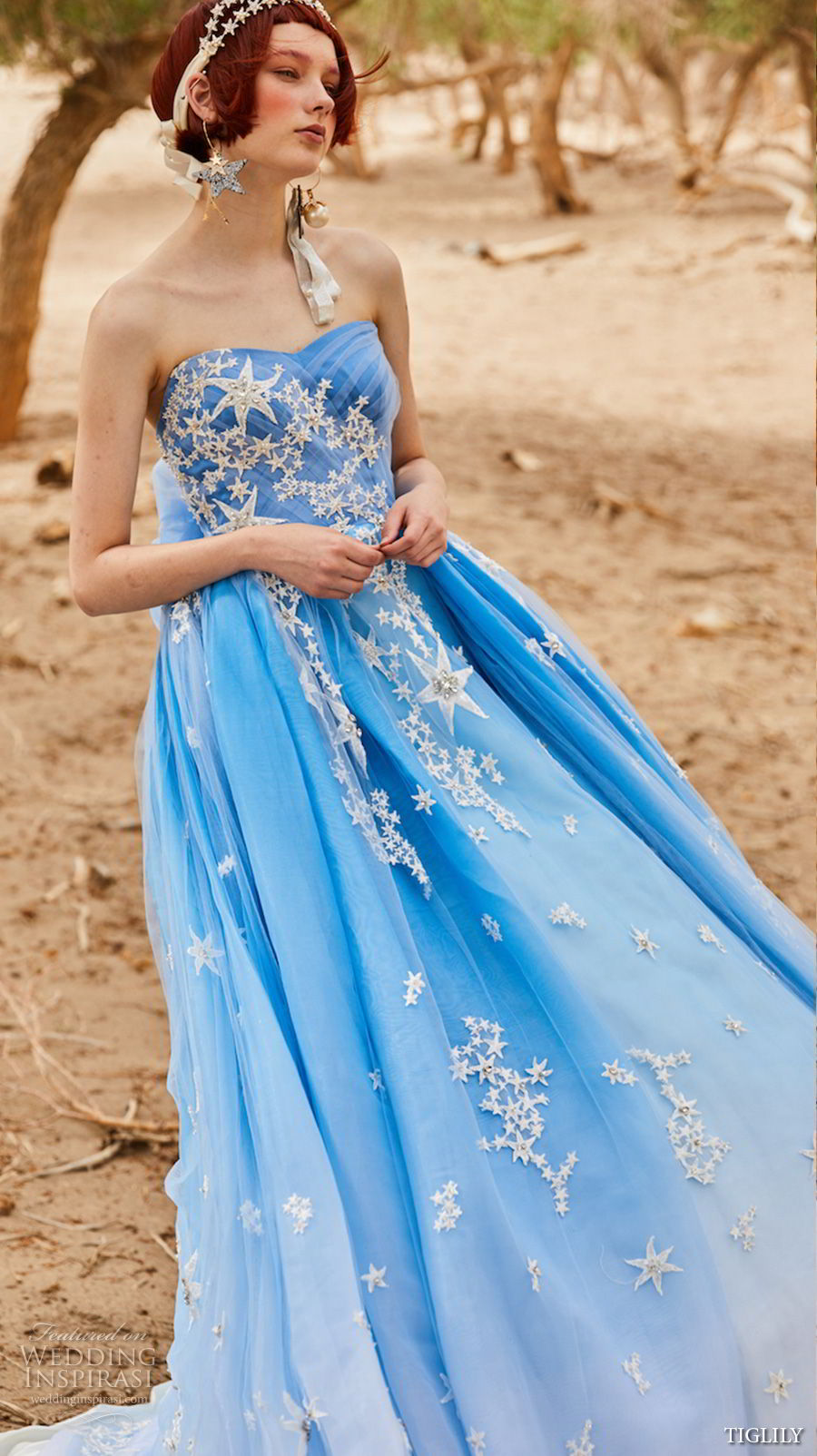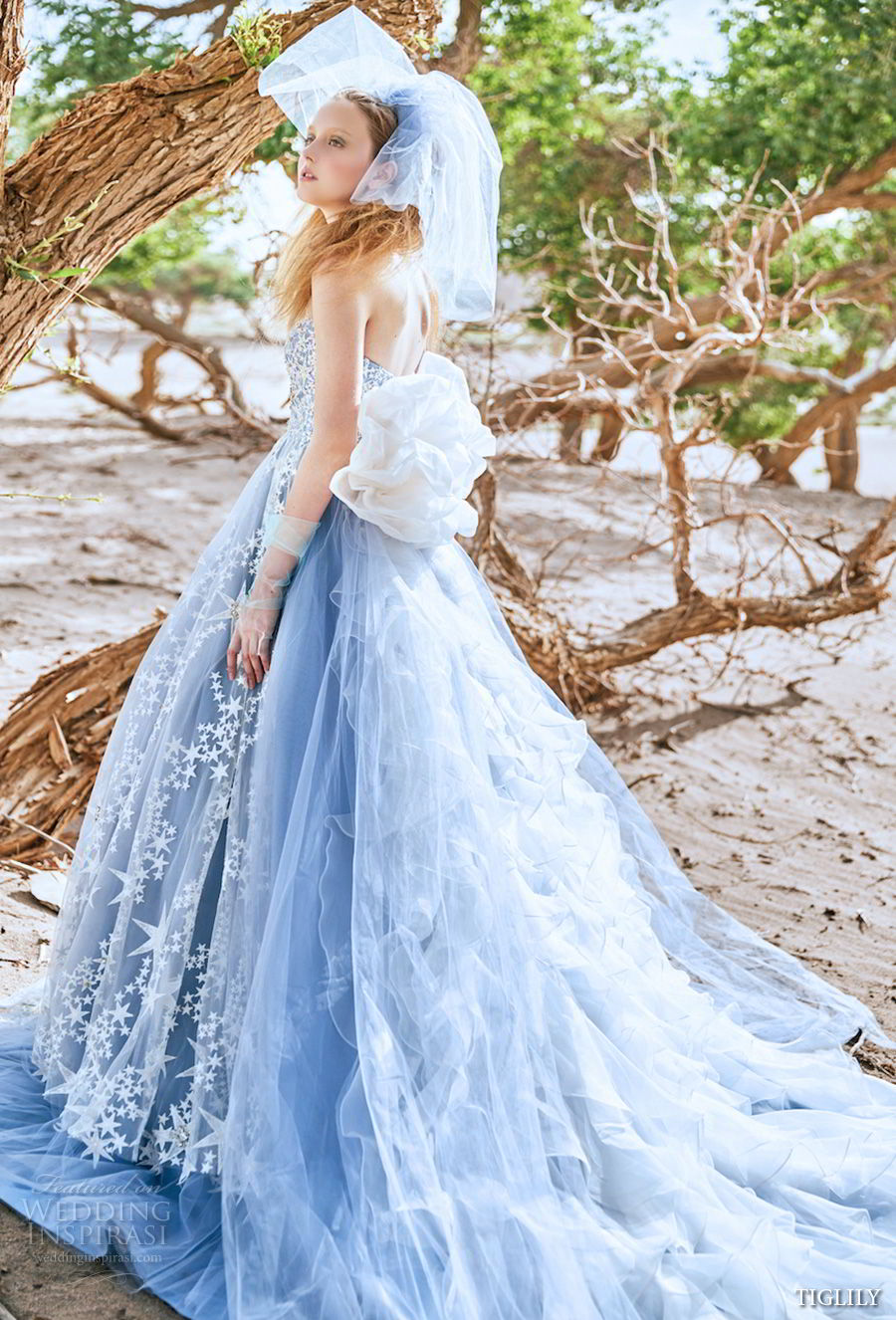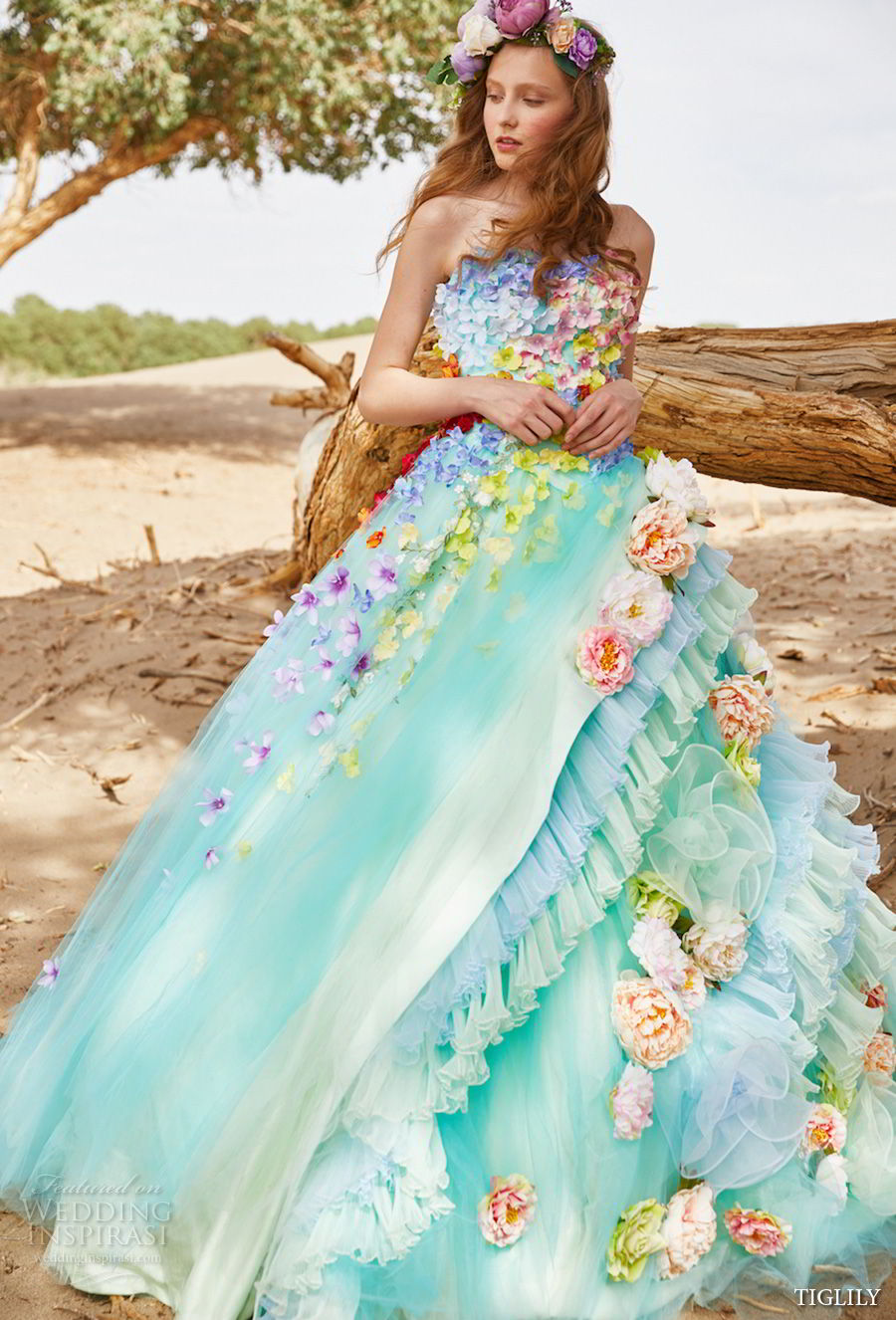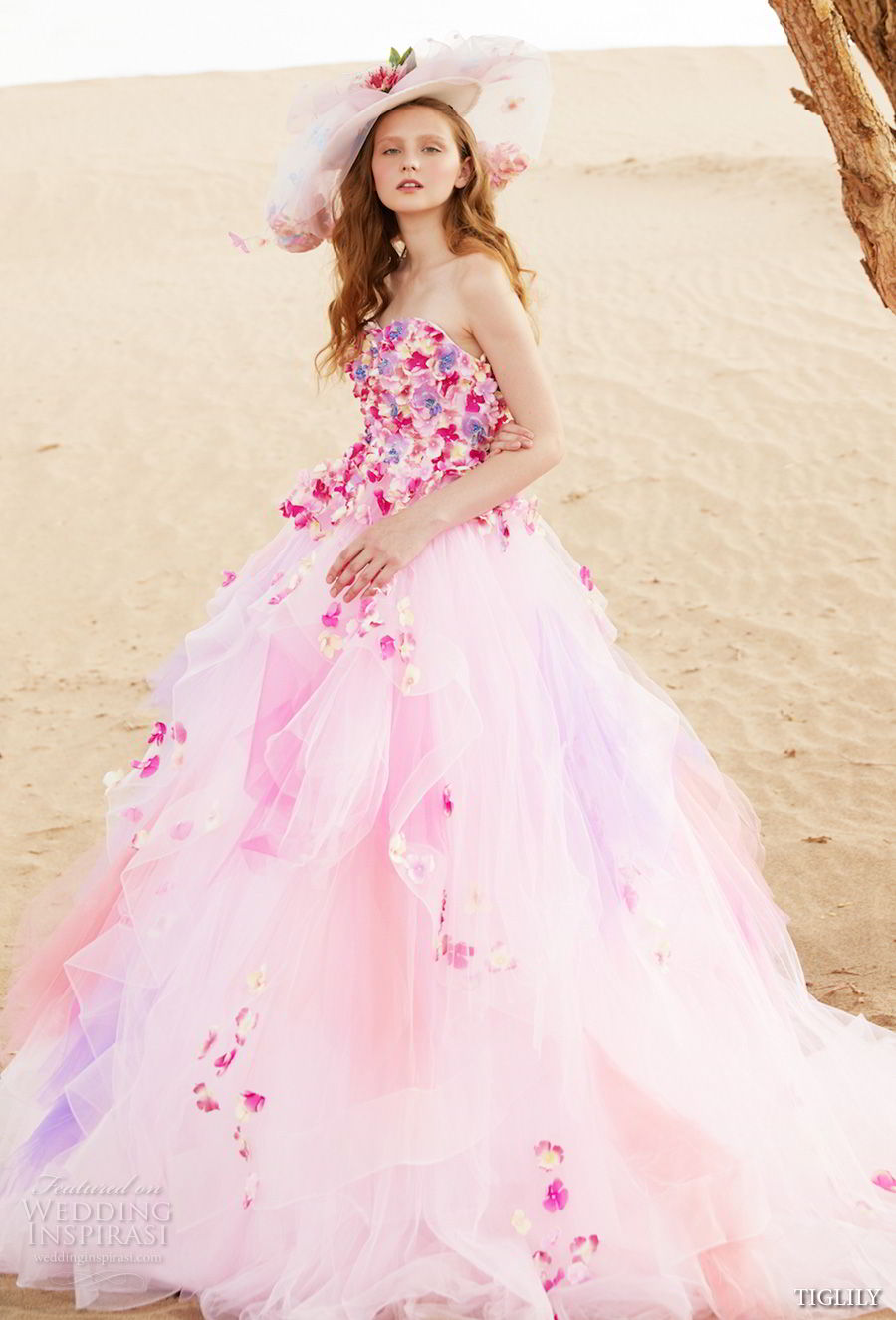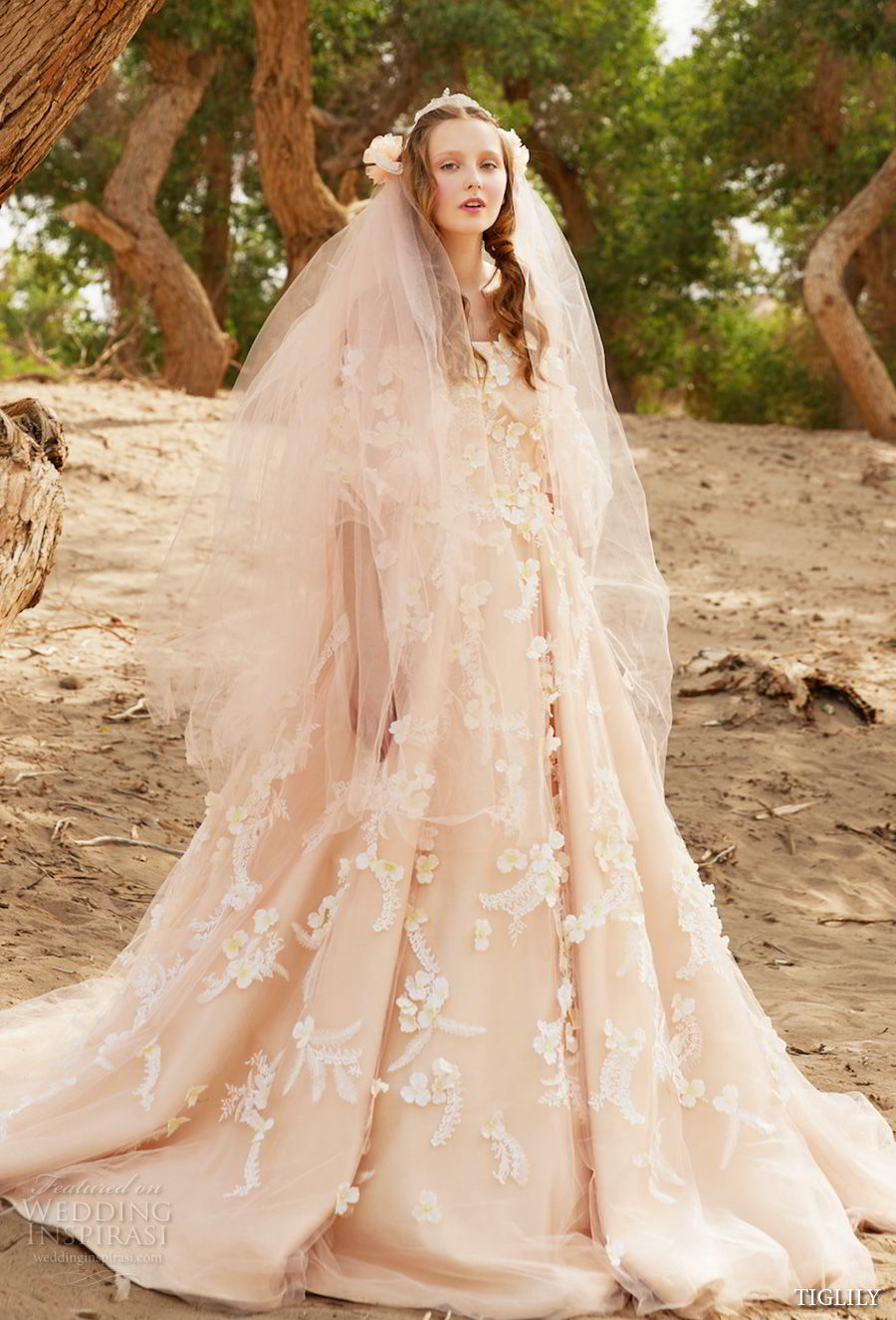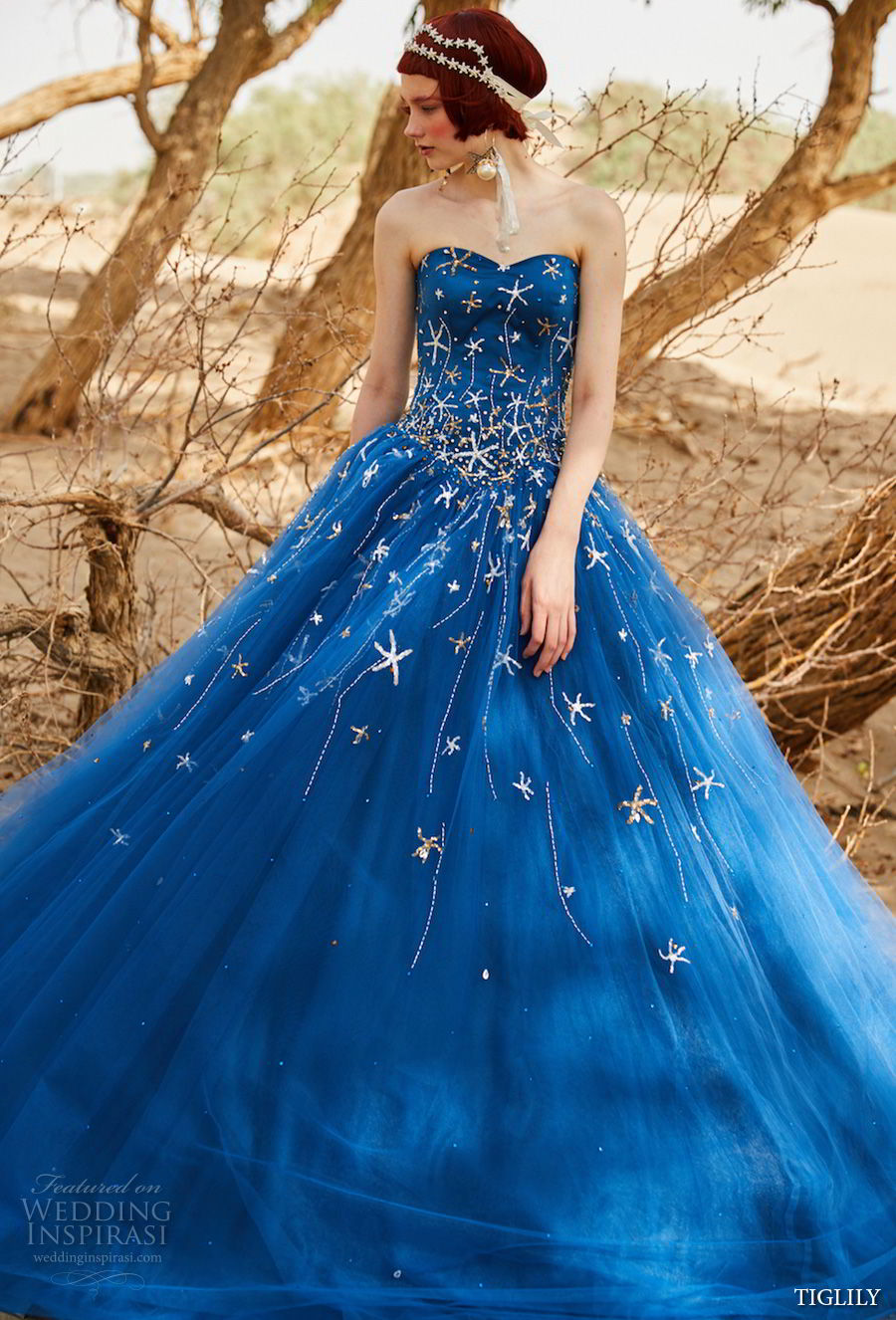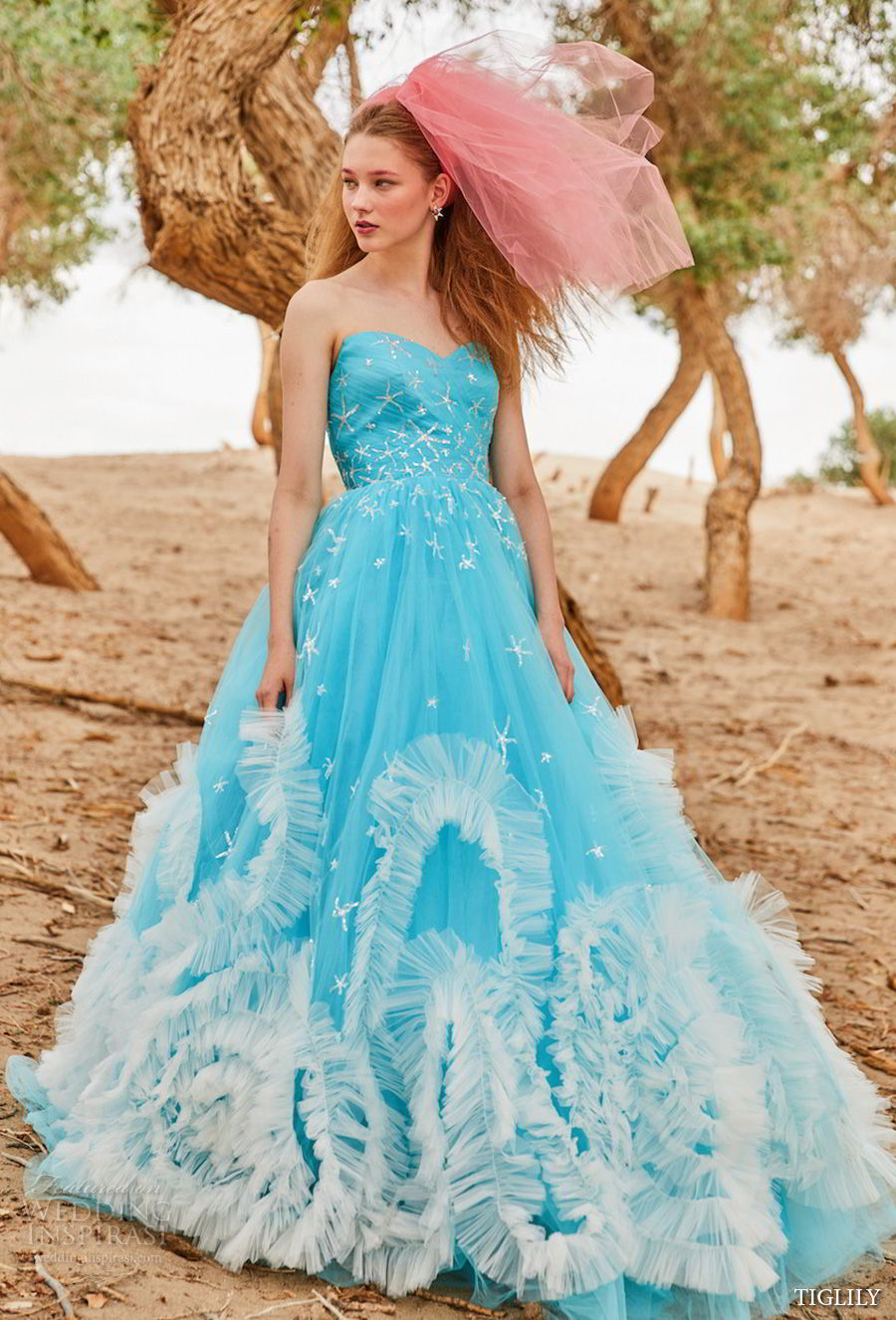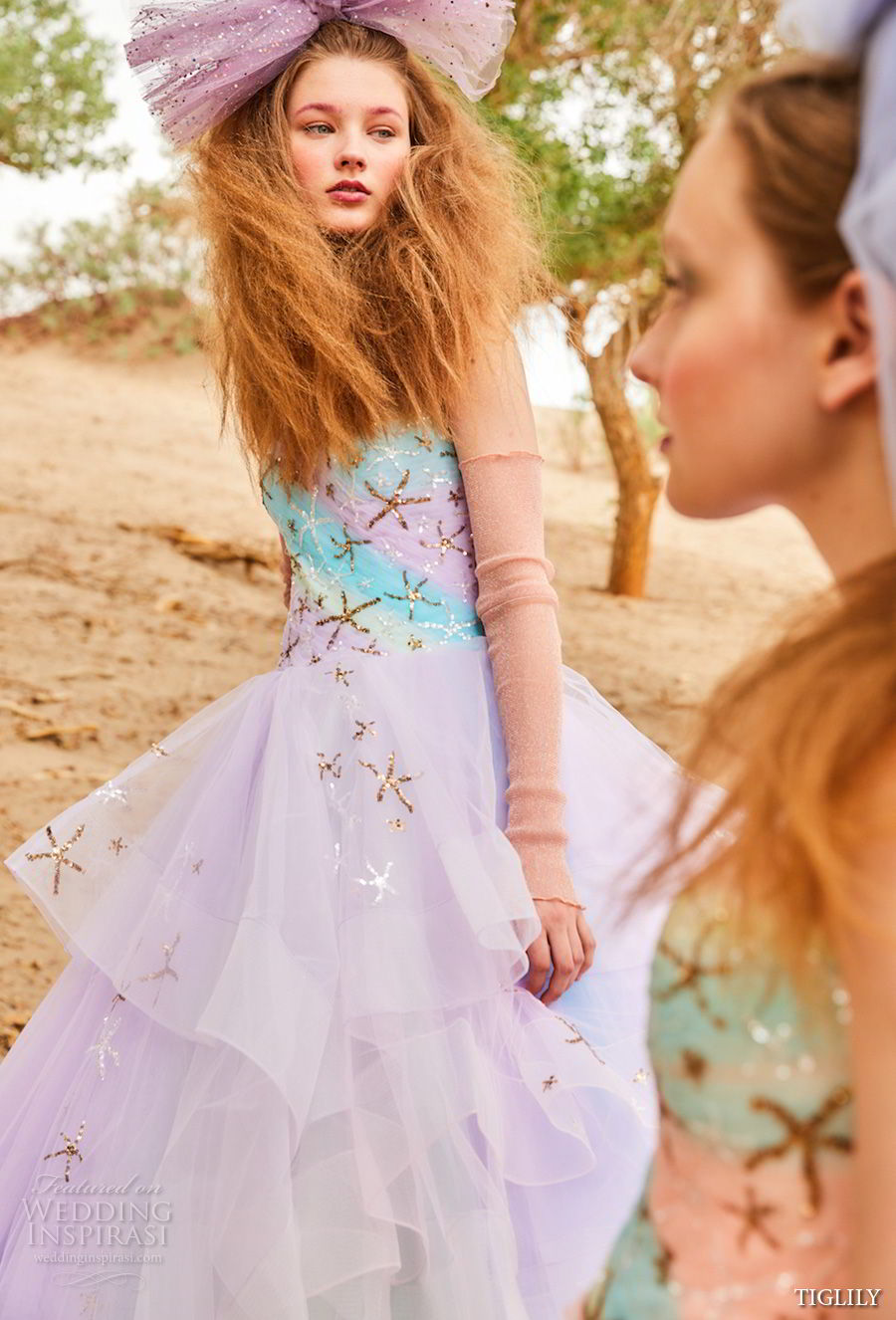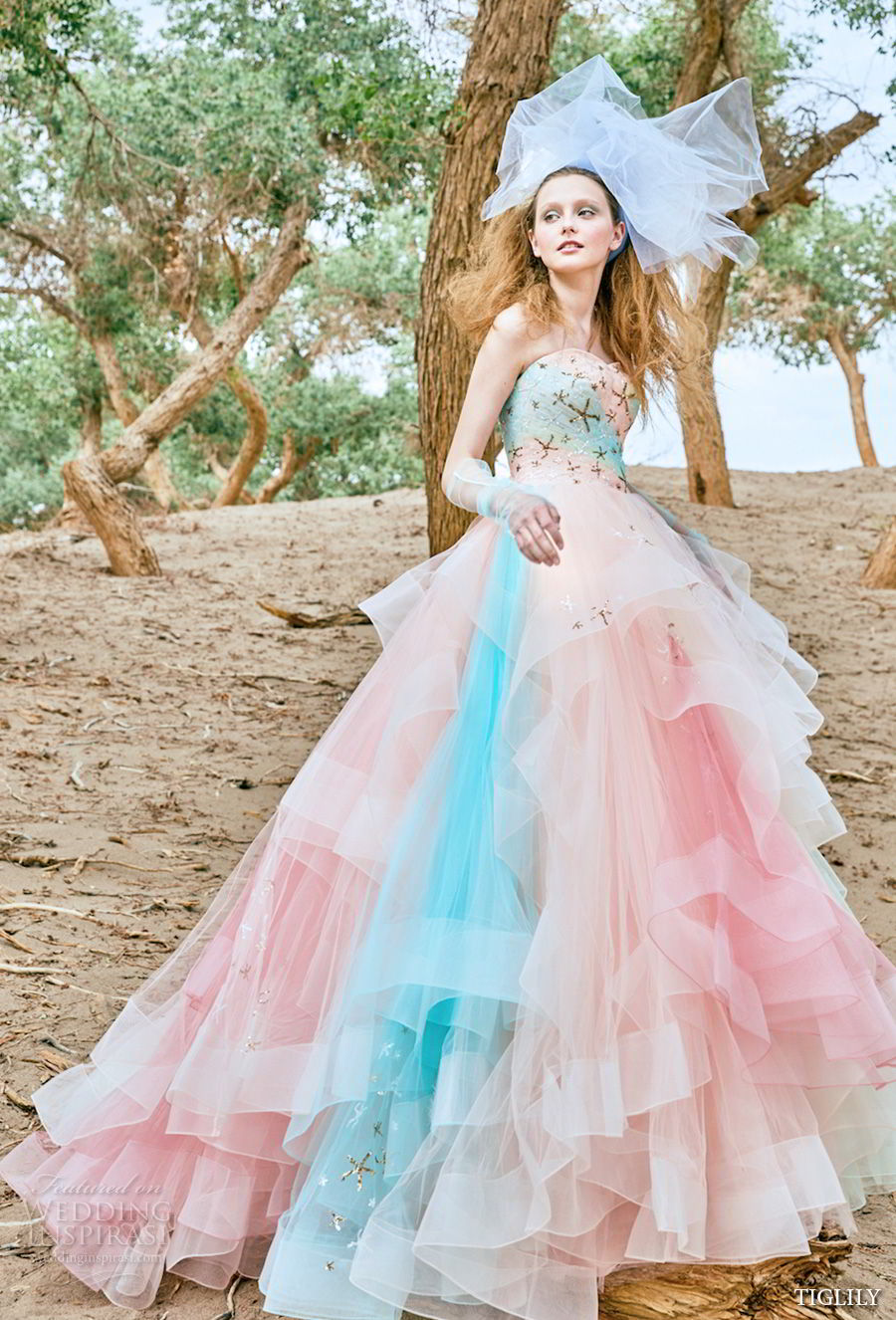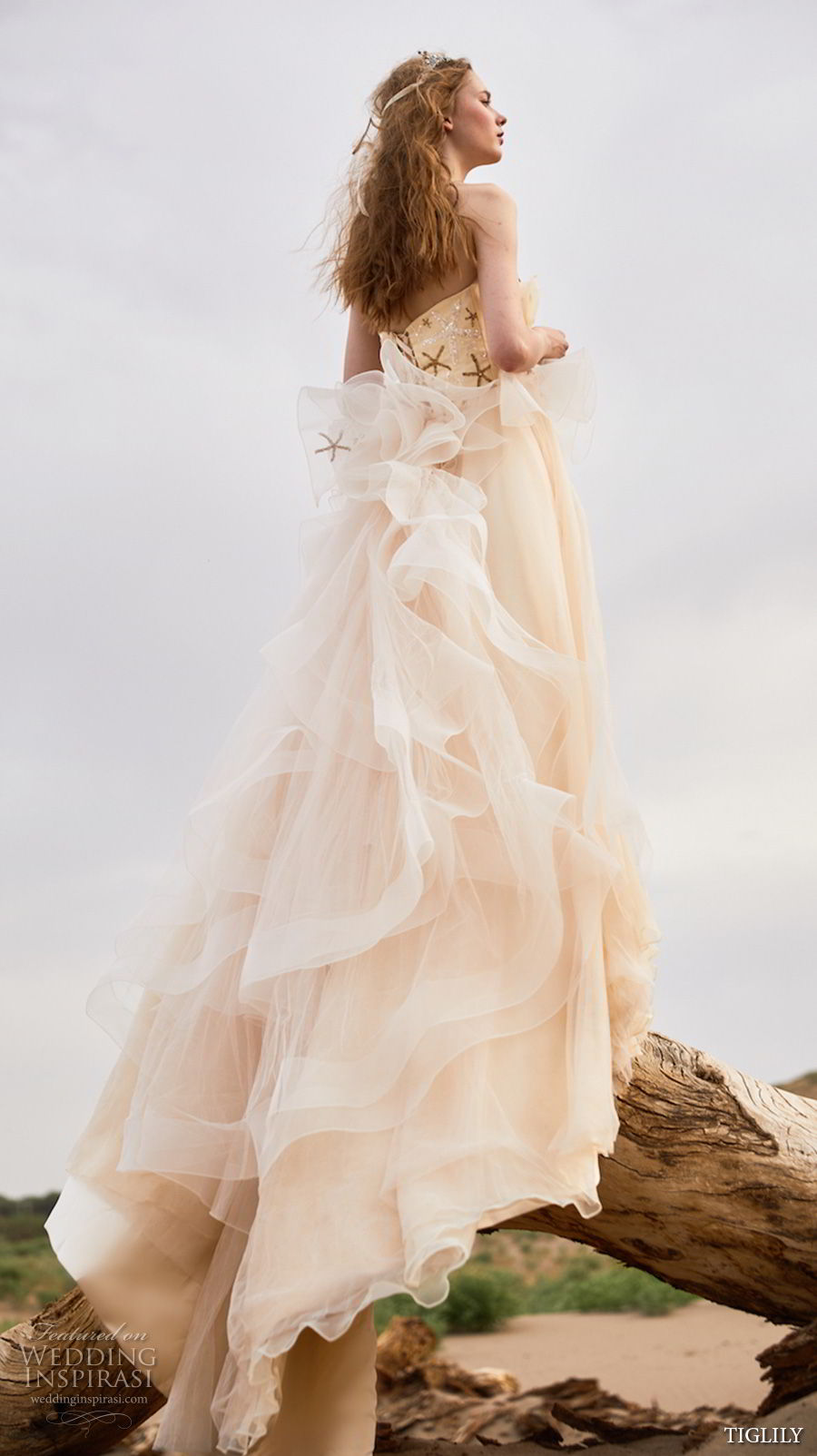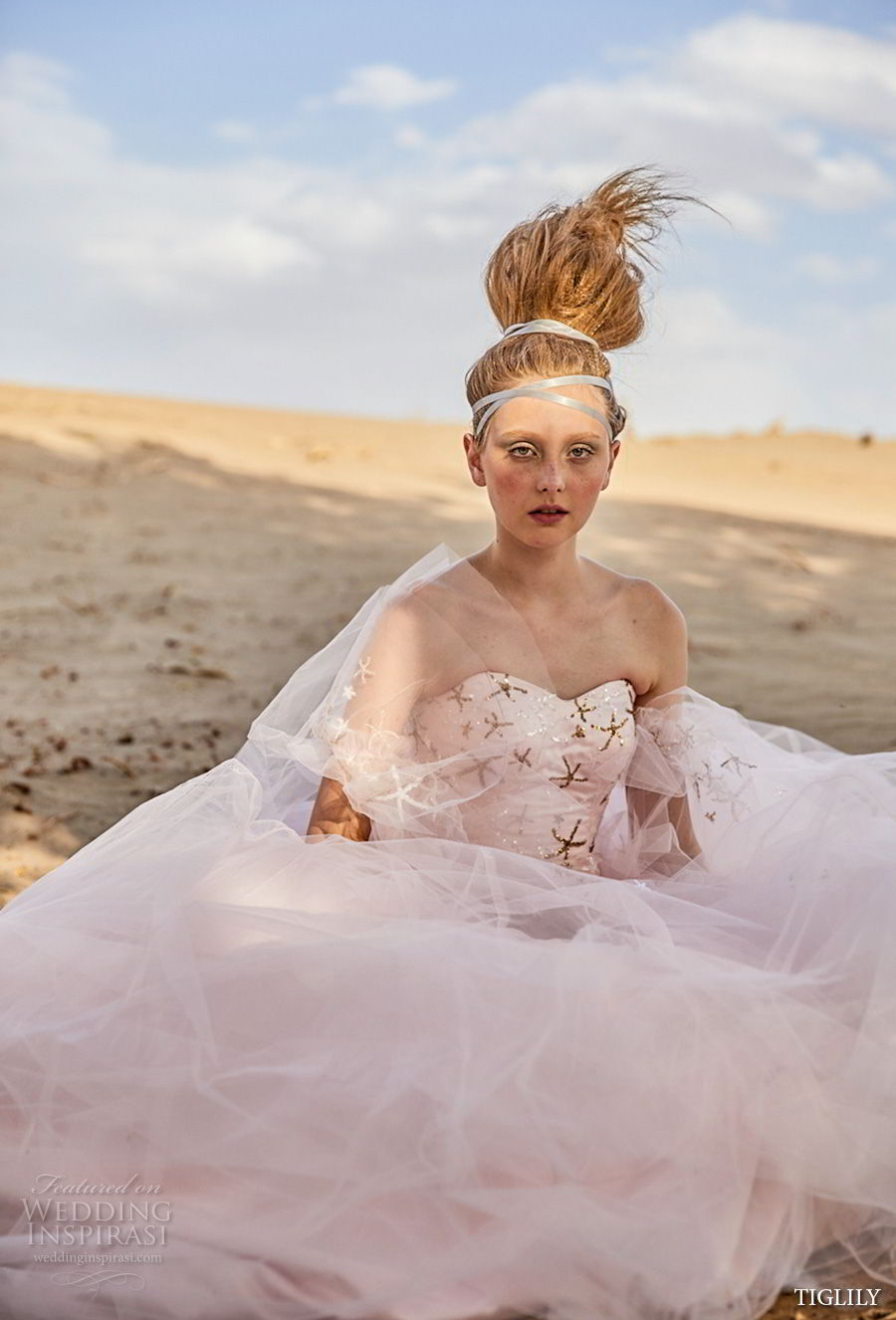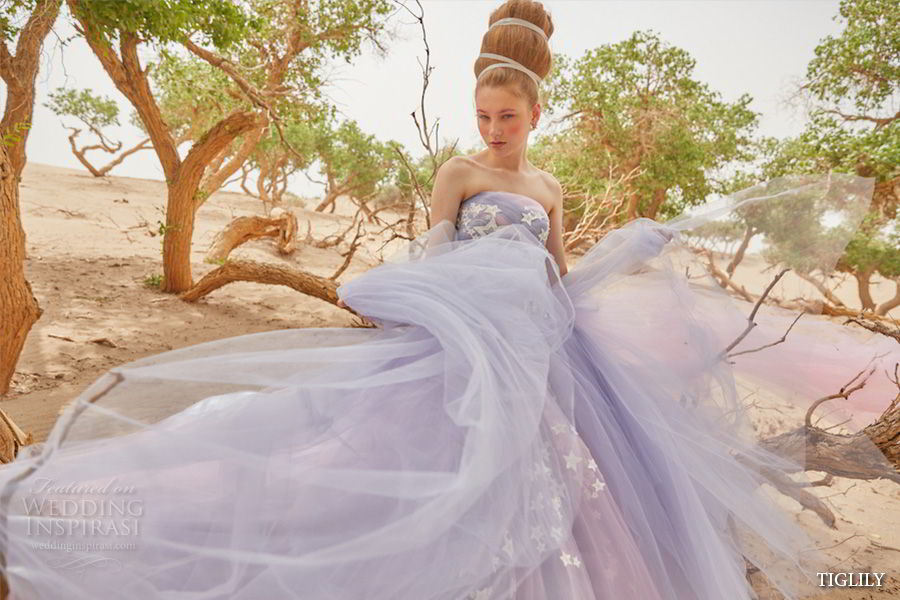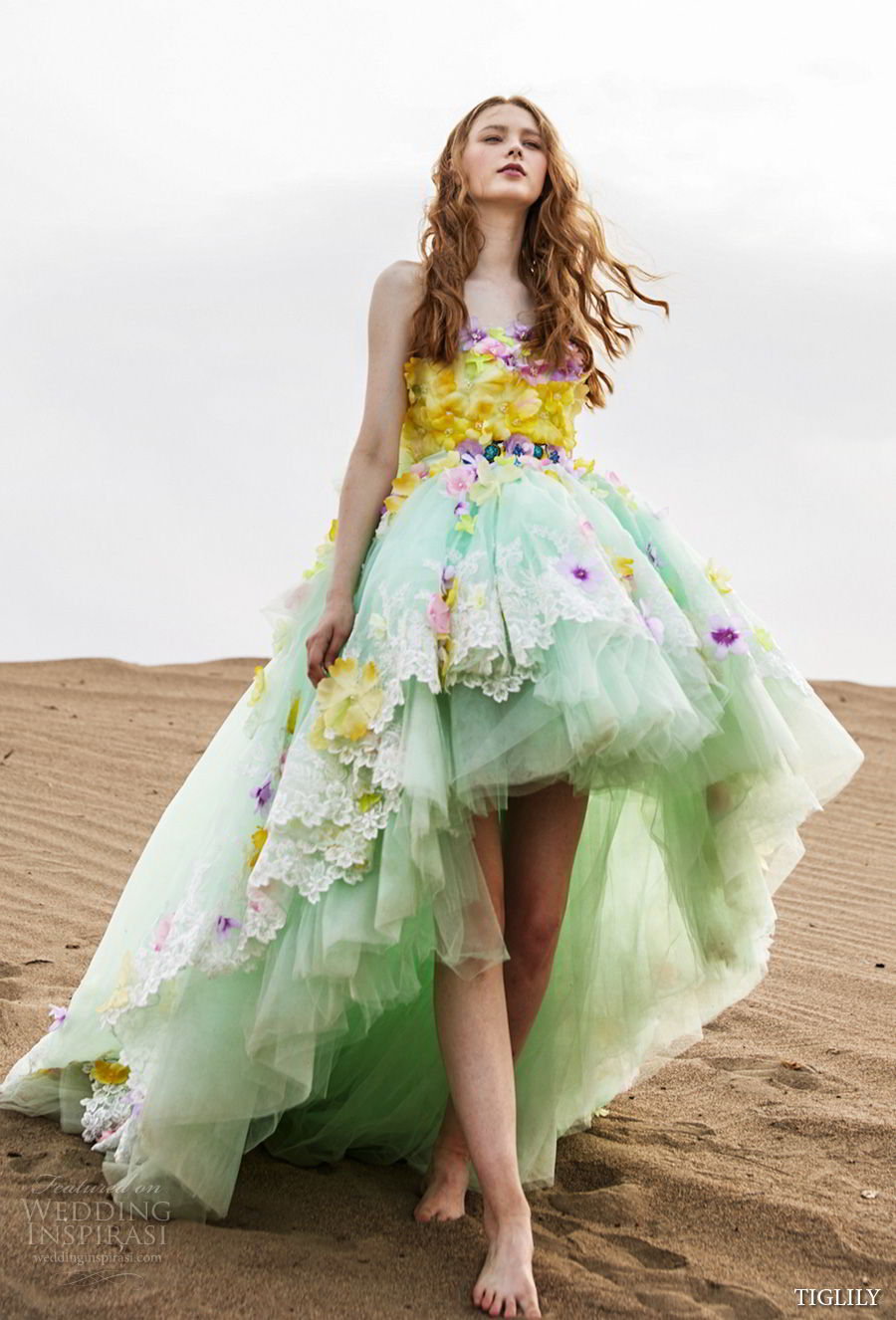 Photos courtesy of TIGLILY. For details, visit TIGLILY.