The 2017 Snow by Annasul Y. bridal collection features exquisitely romantic gowns adorned with delicately feminine embellishments. Executed in a stunning array of laces, this dreamy collection presents timeless silhouettes paired with elegant illusion necklines and backs.
"Snow by Annasul Y. wedding dresses express a feeling of softness and lightness evoking eternal femininity and romance. The delicate details of our pieces, coupled with the flawless rendering of our fabrics, have created wedding dresses of dazzling distinction."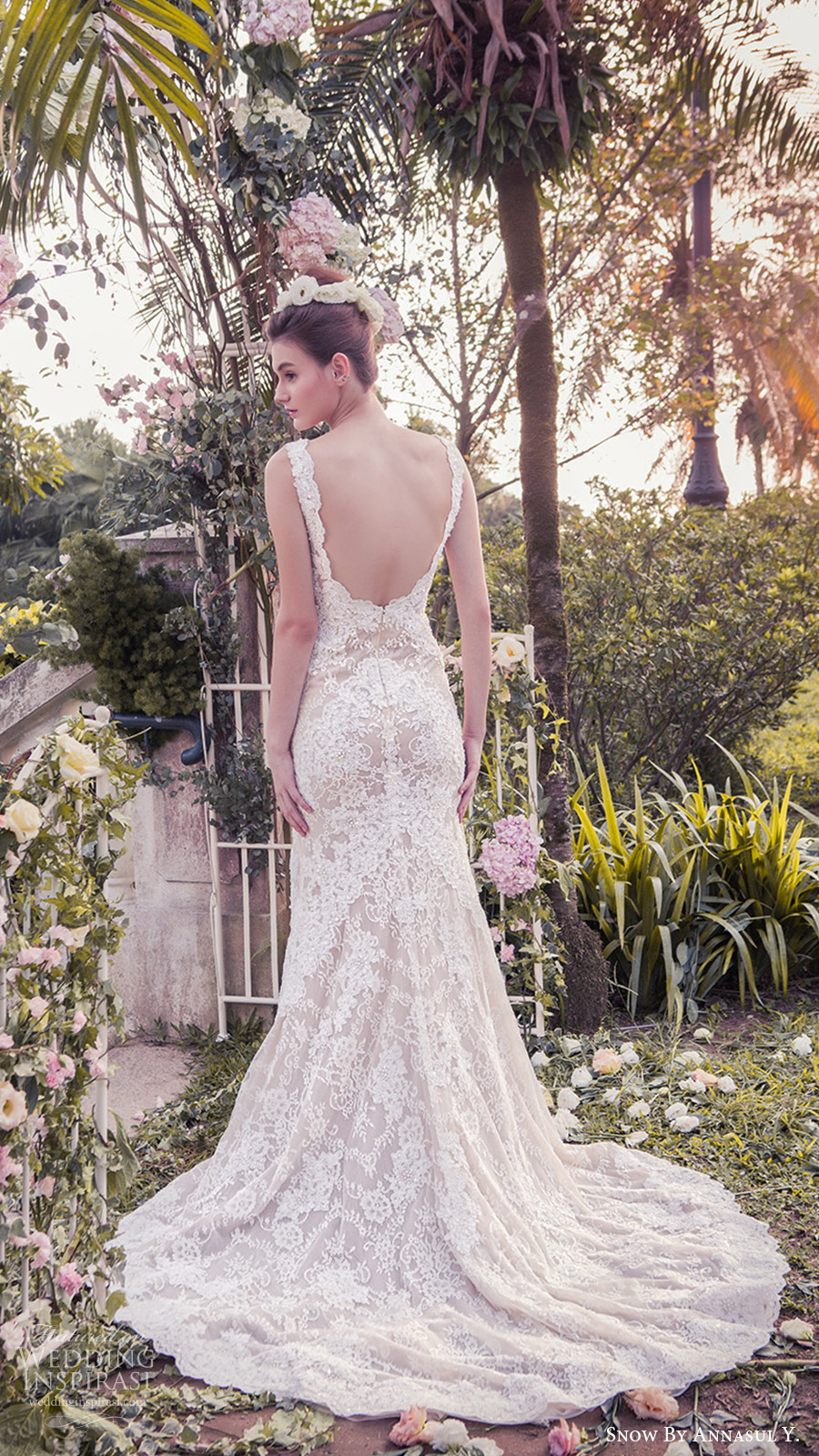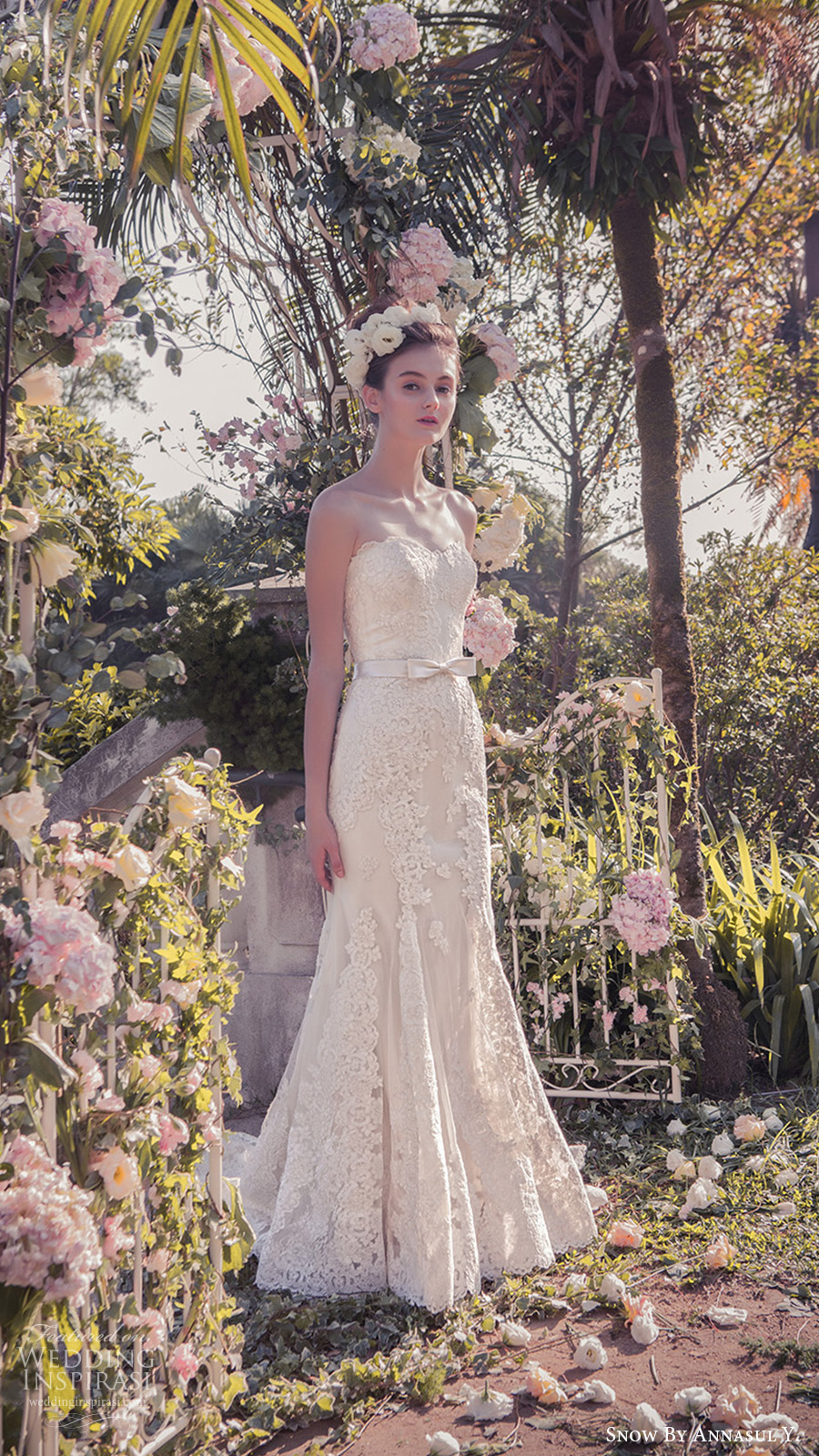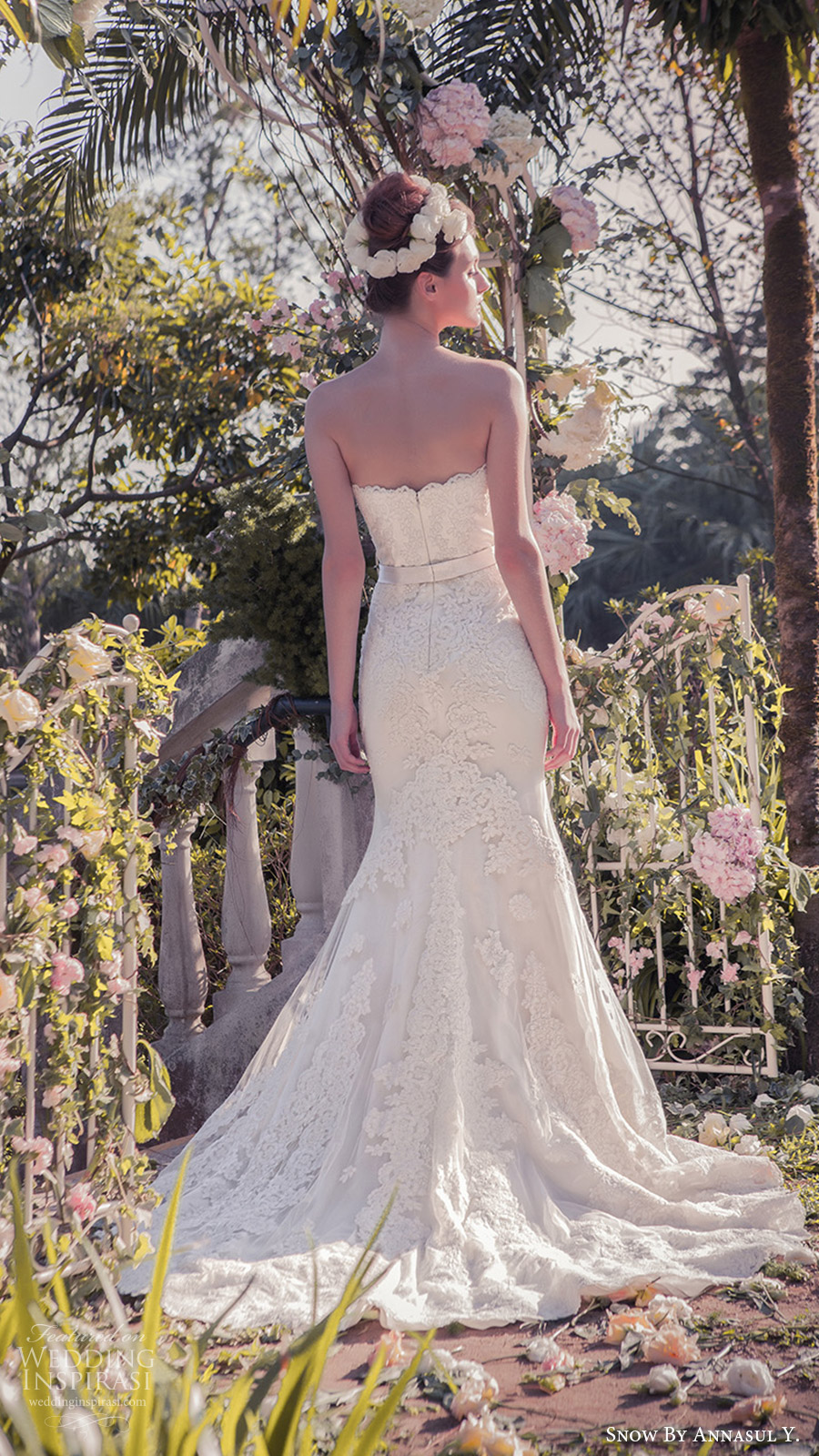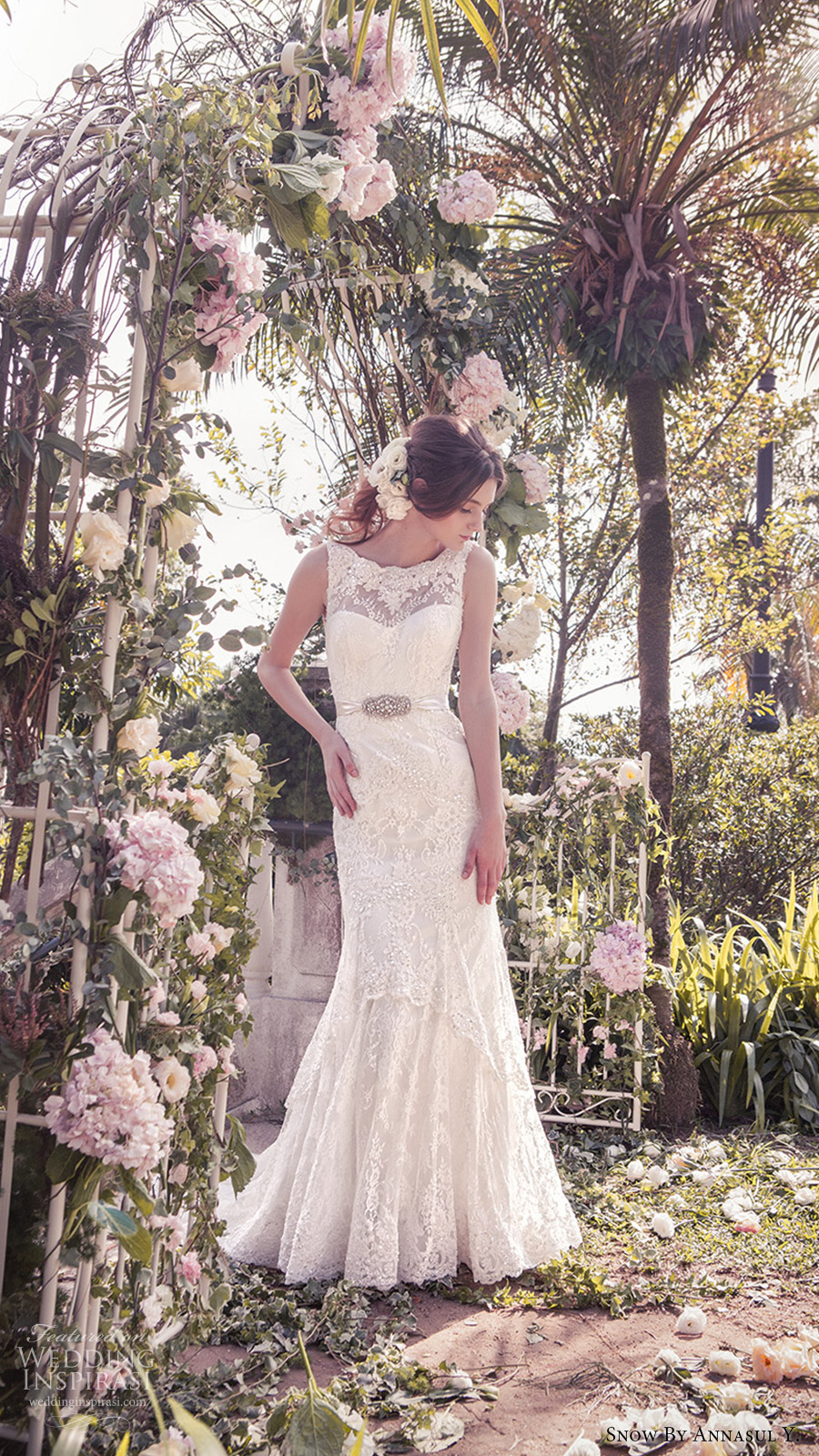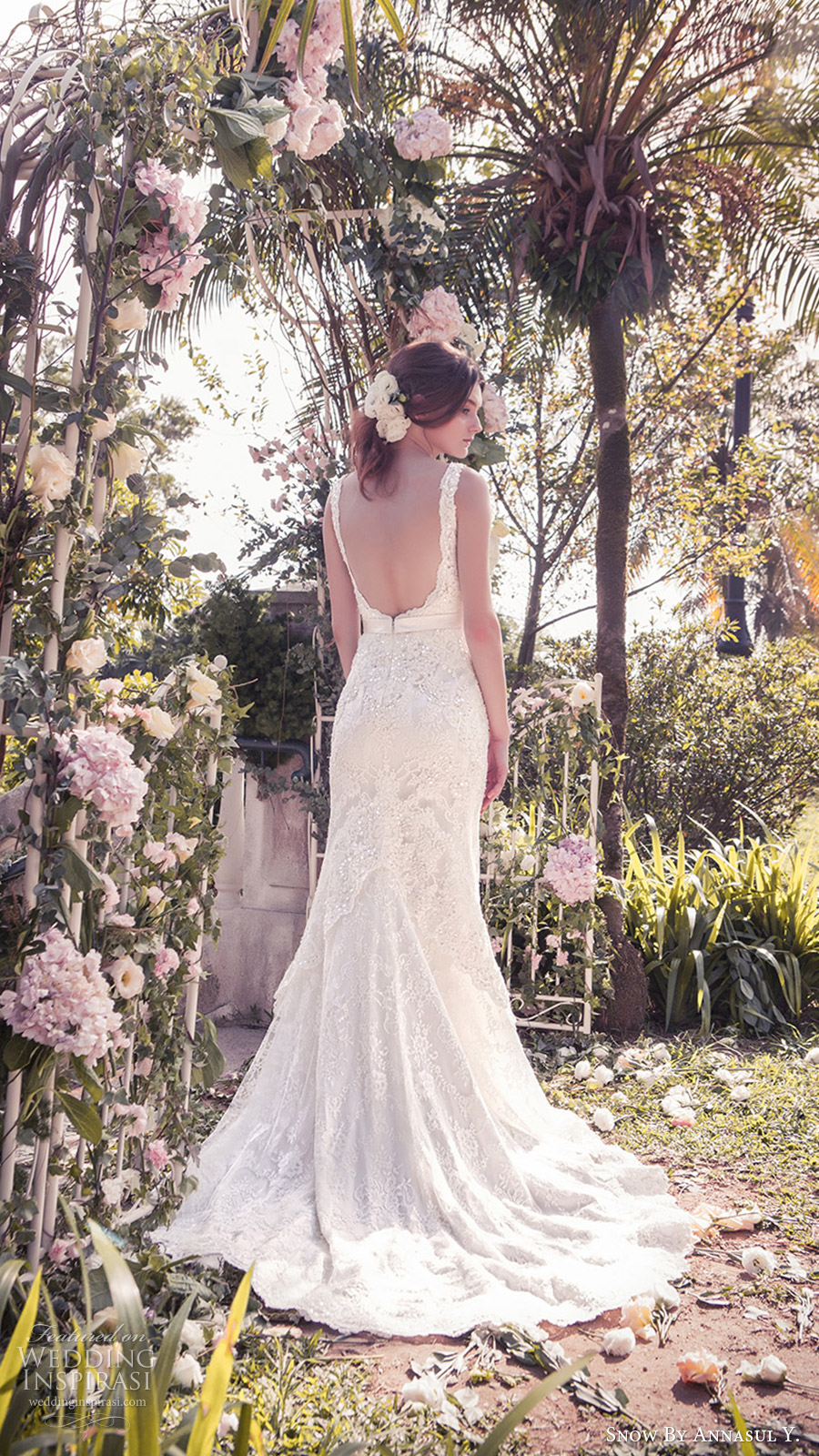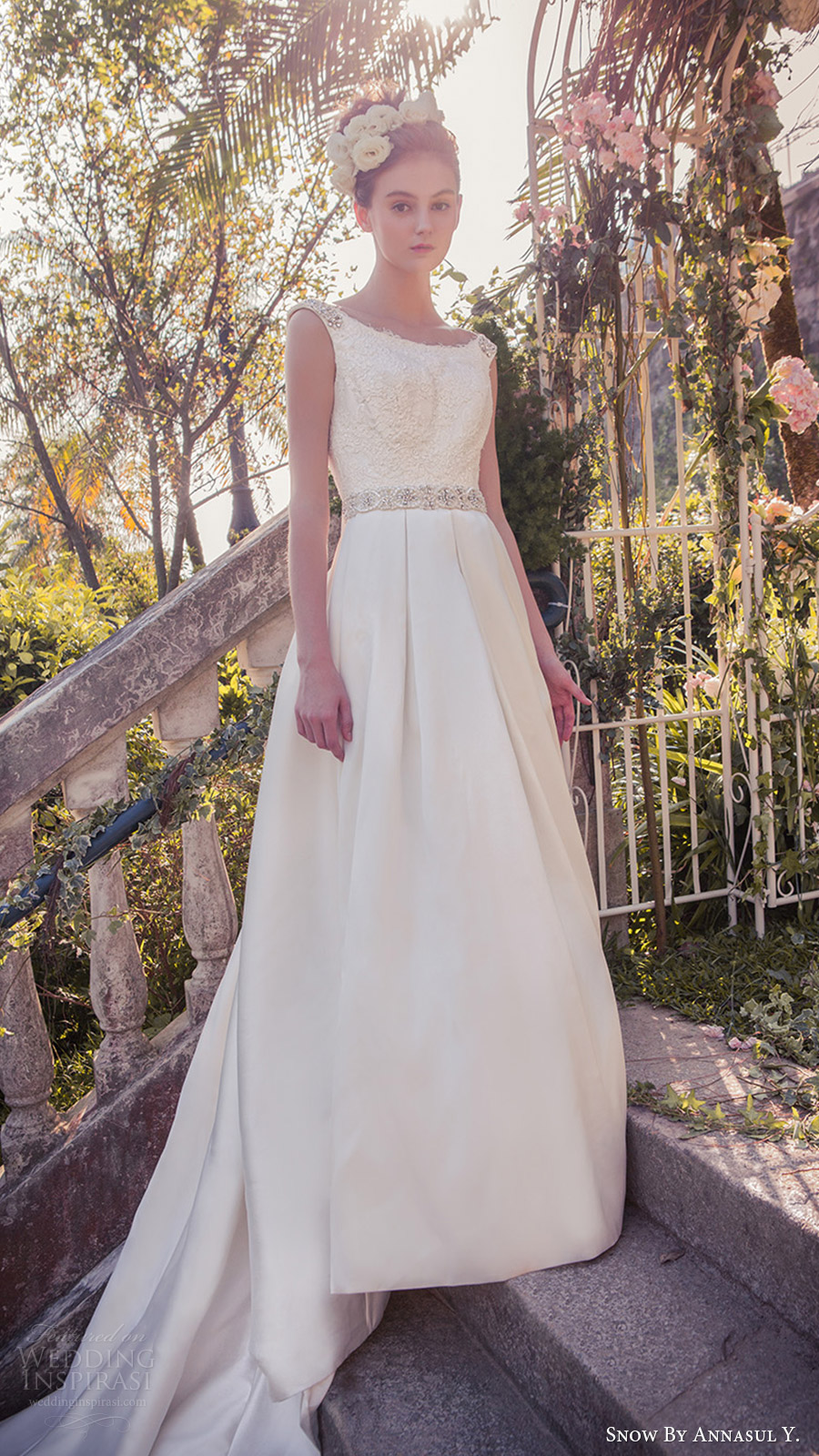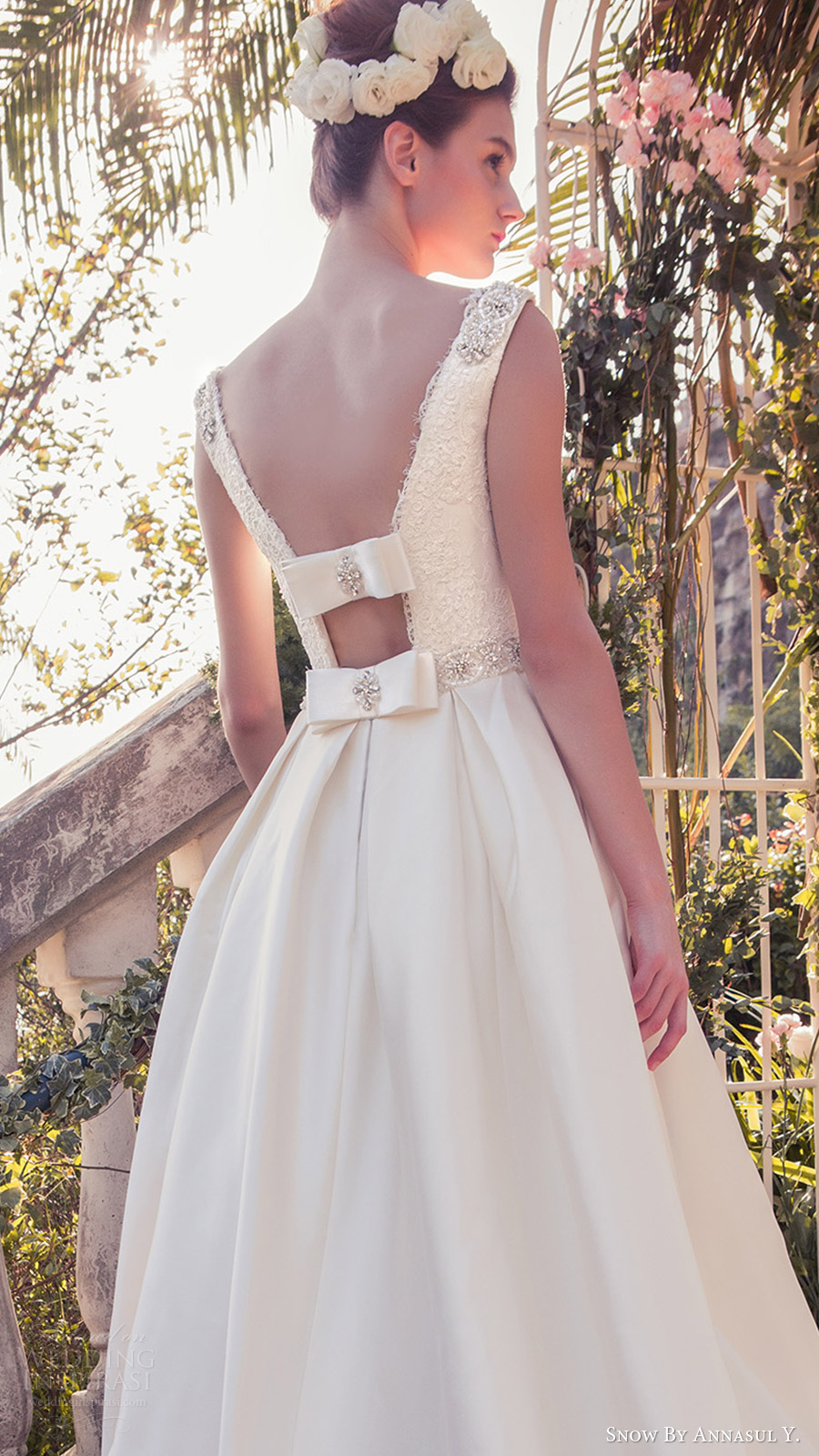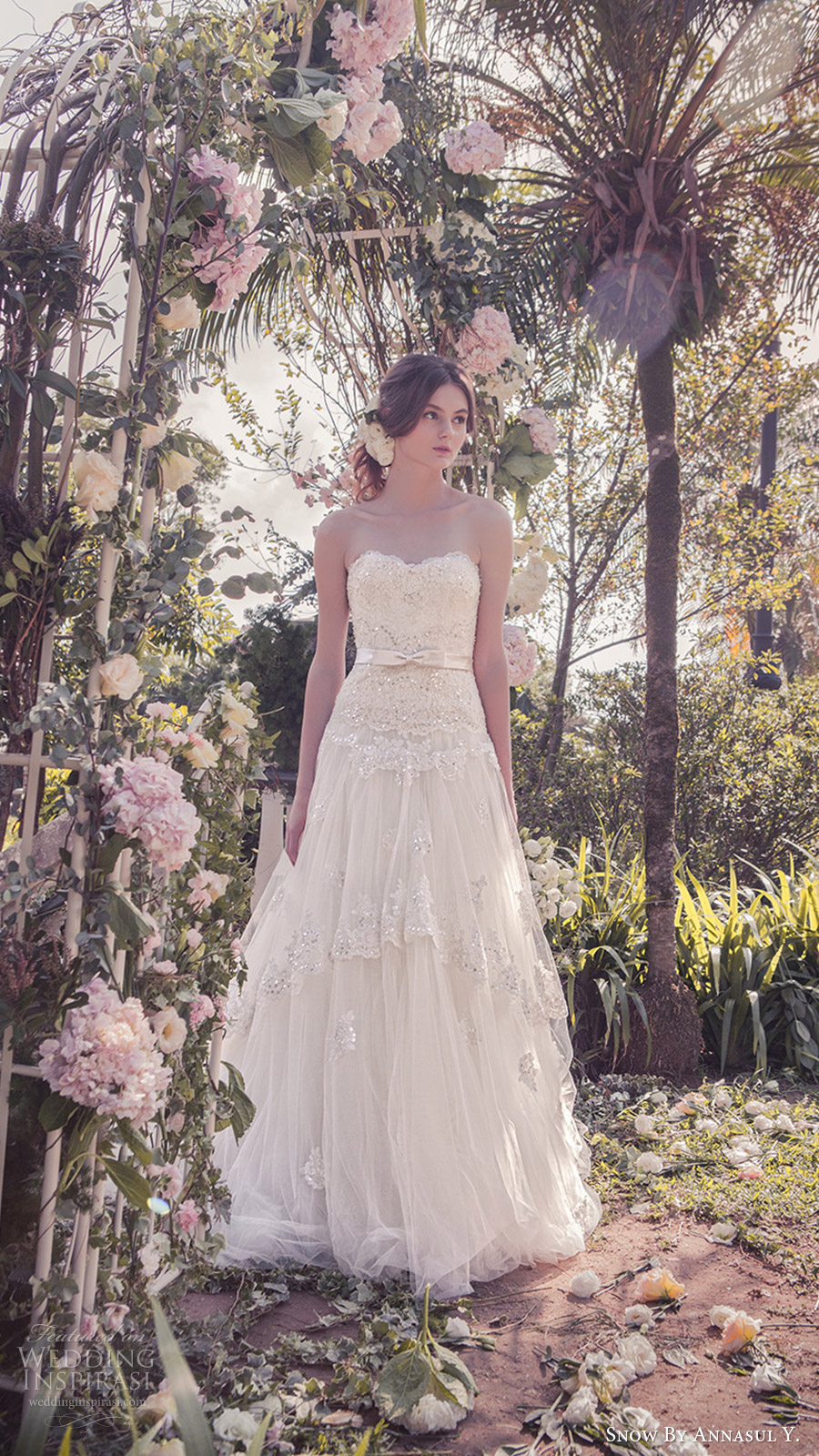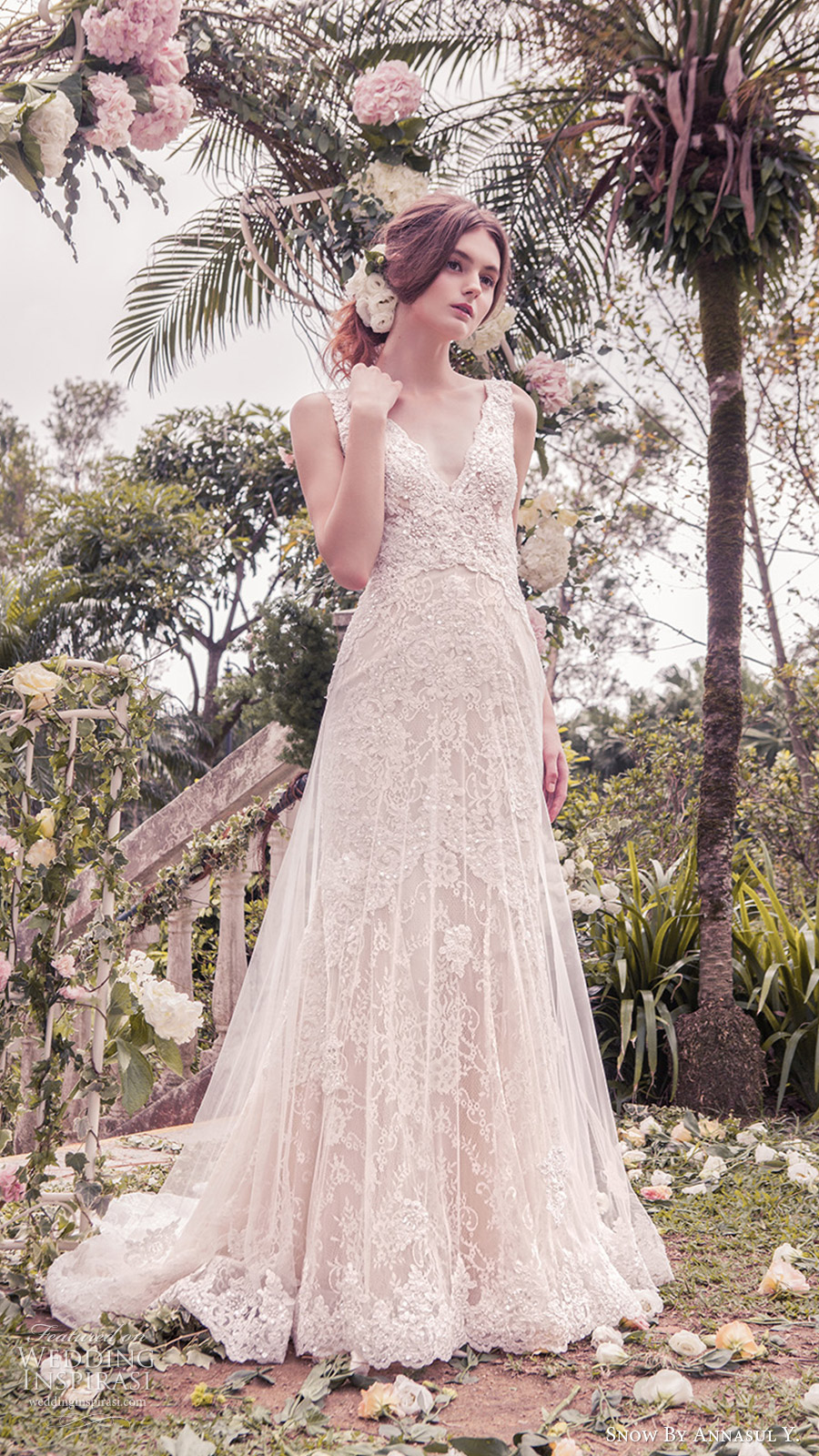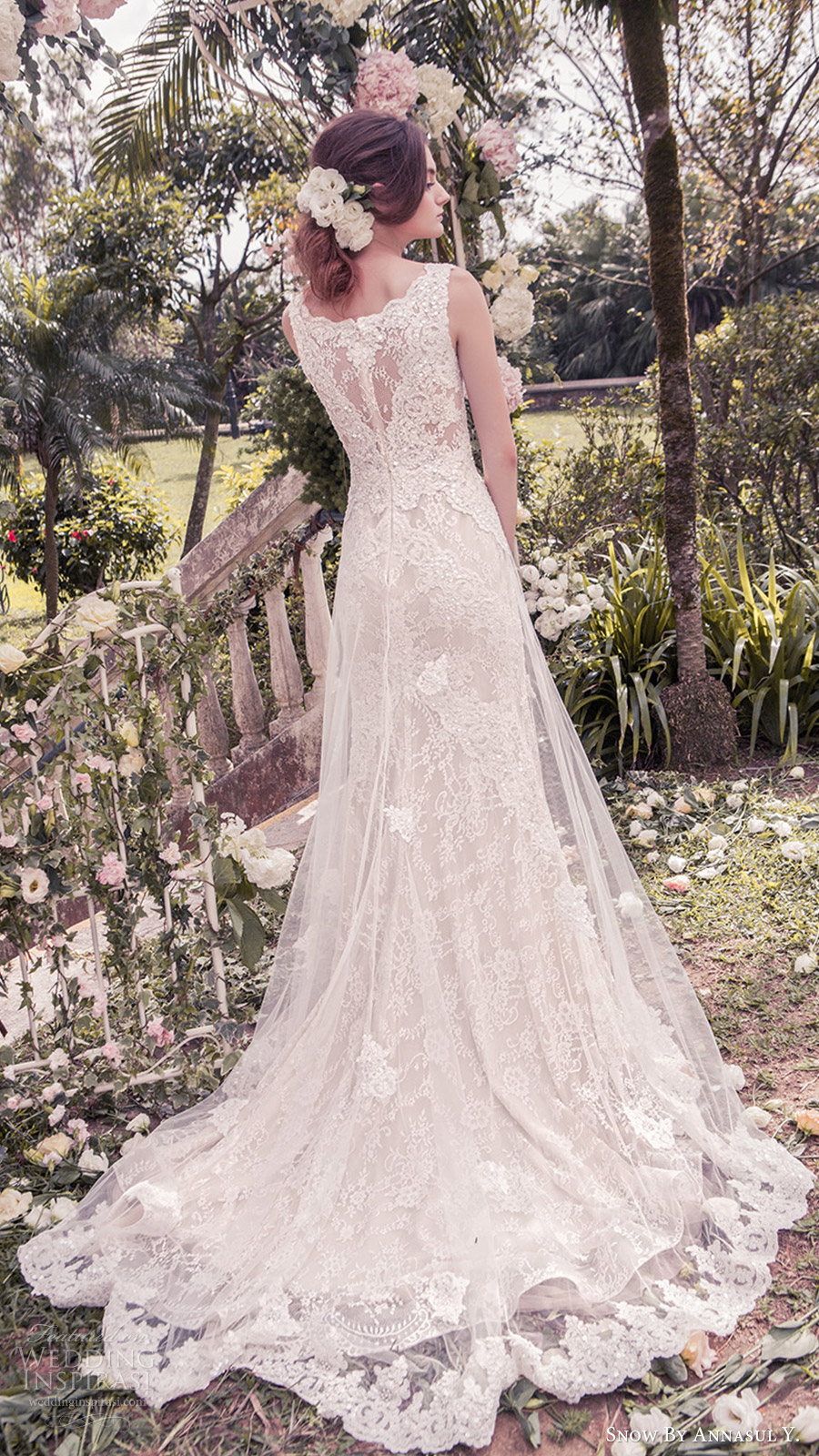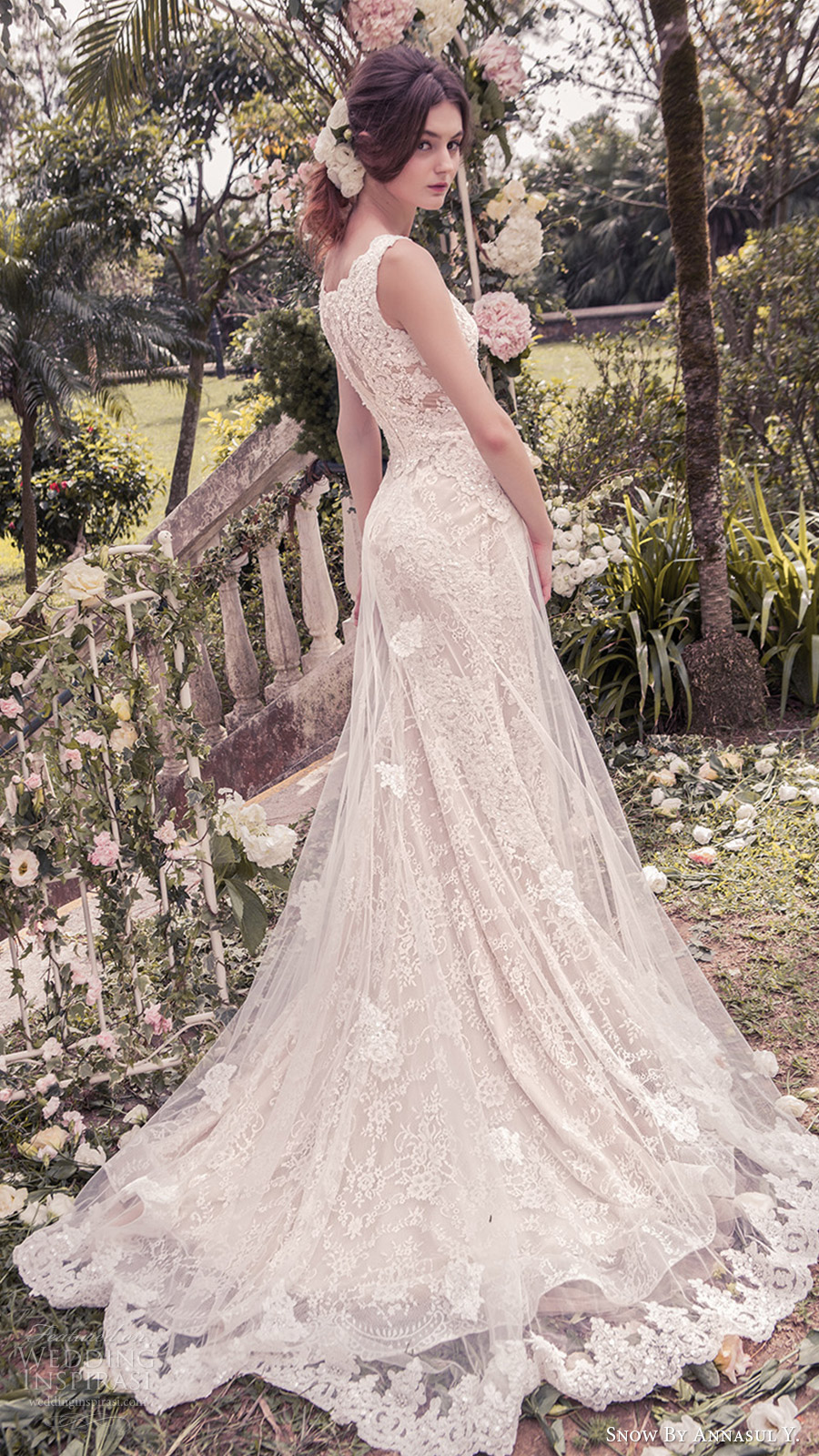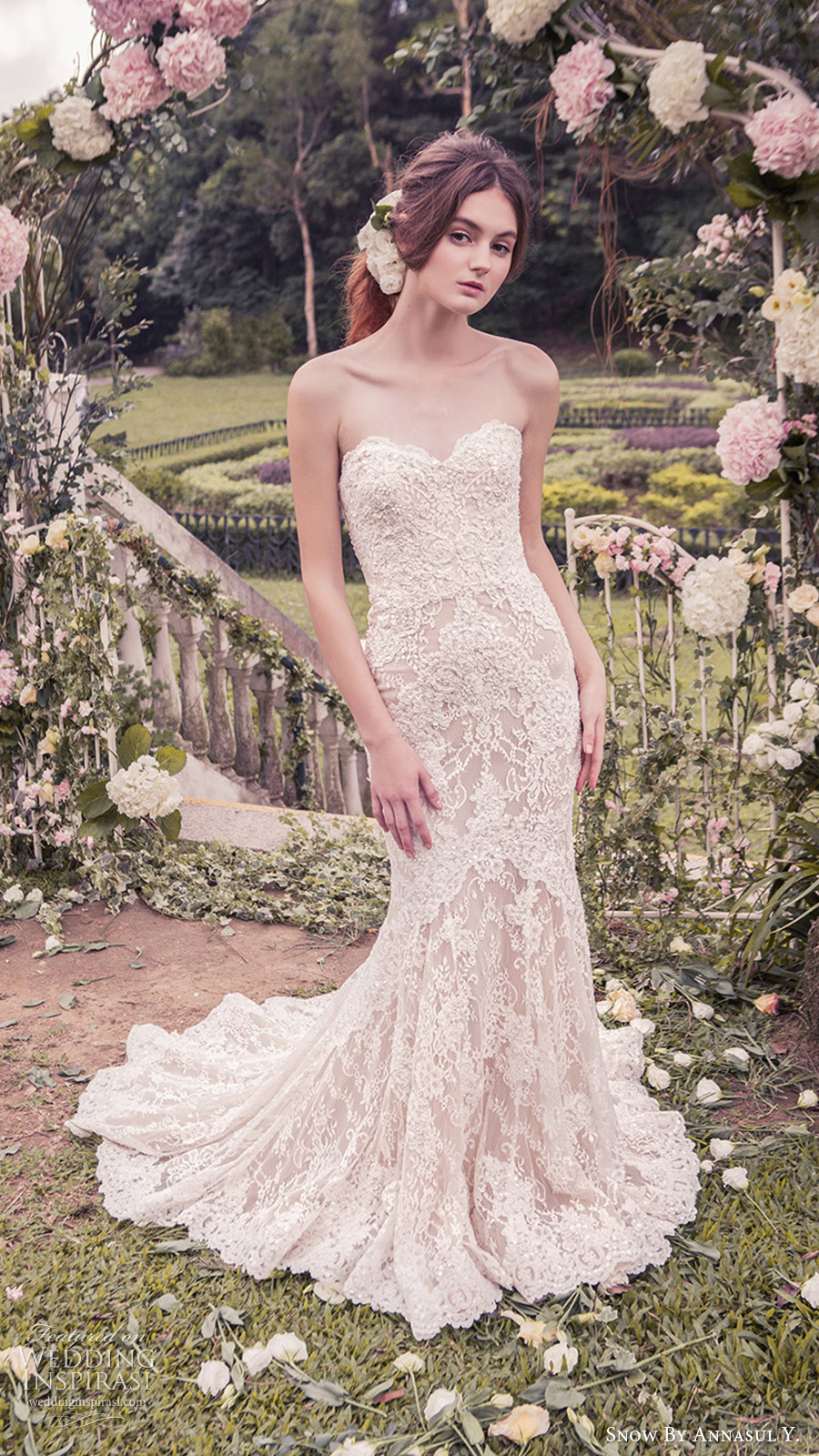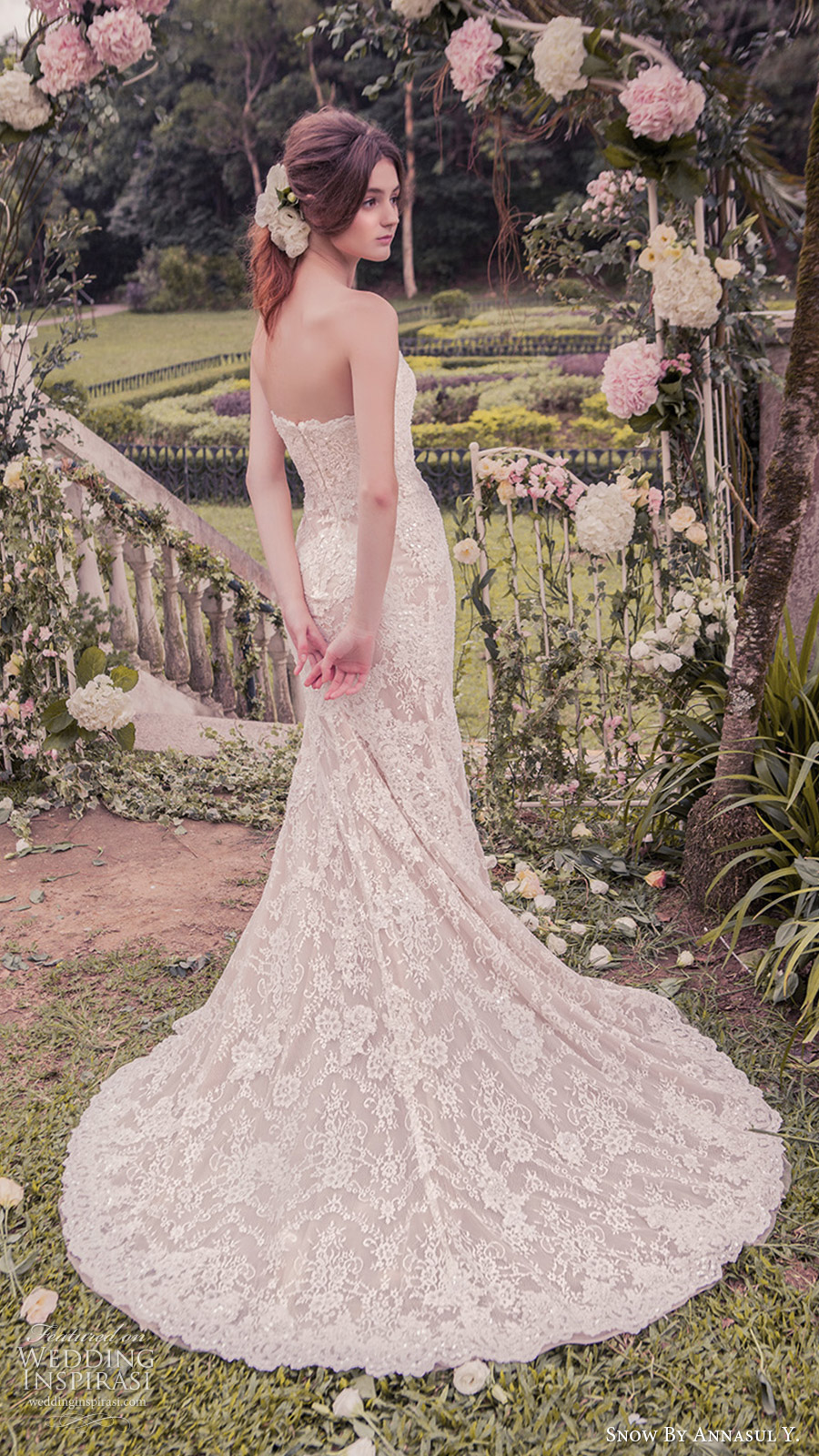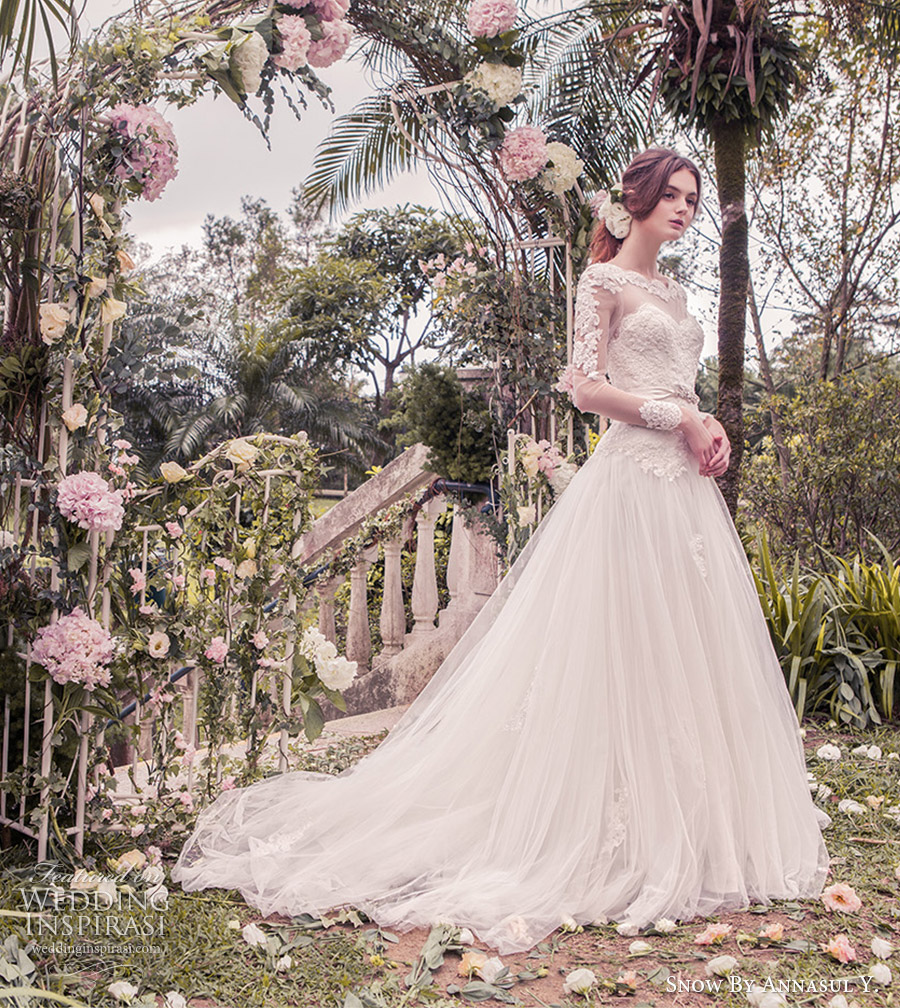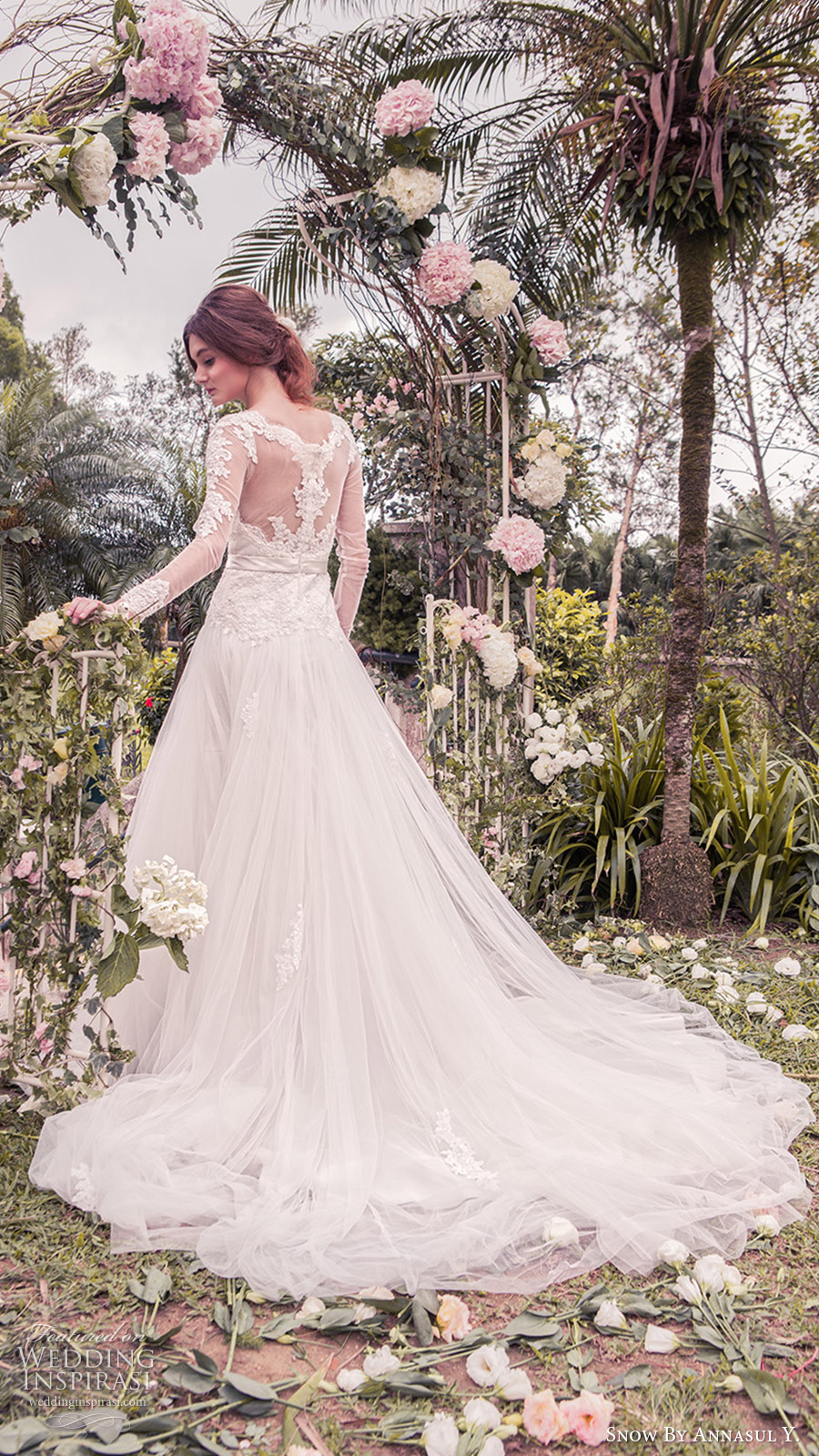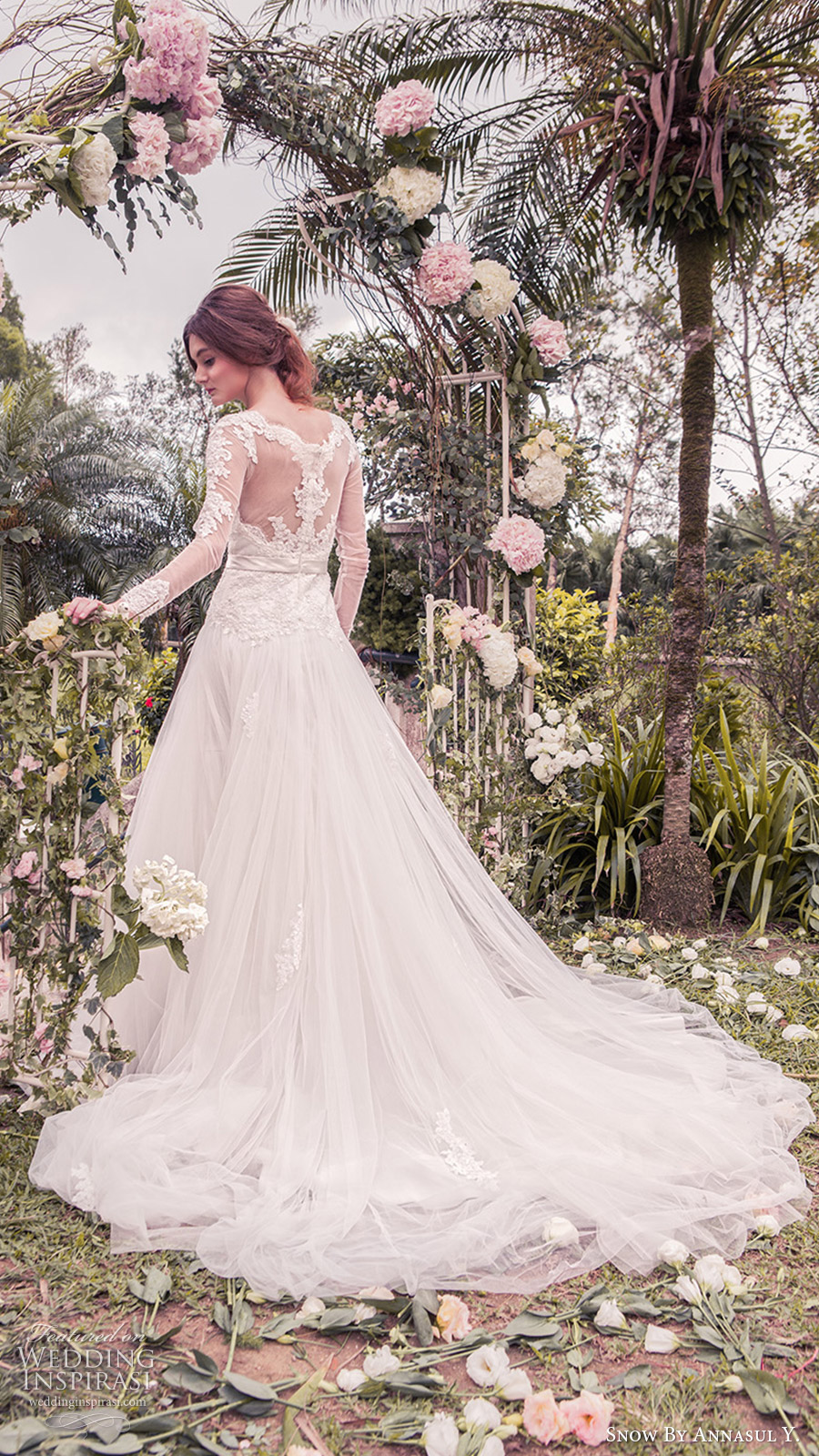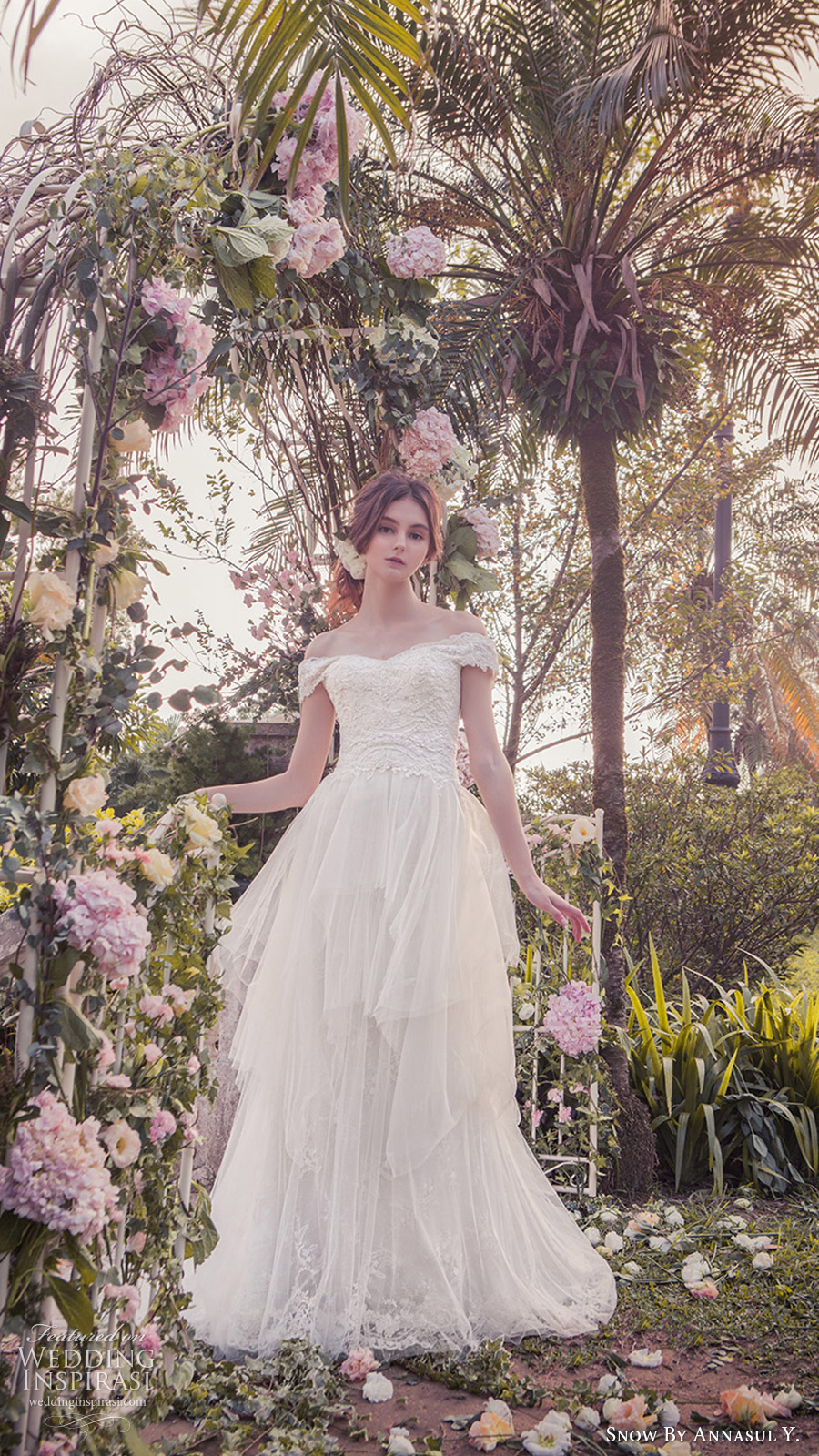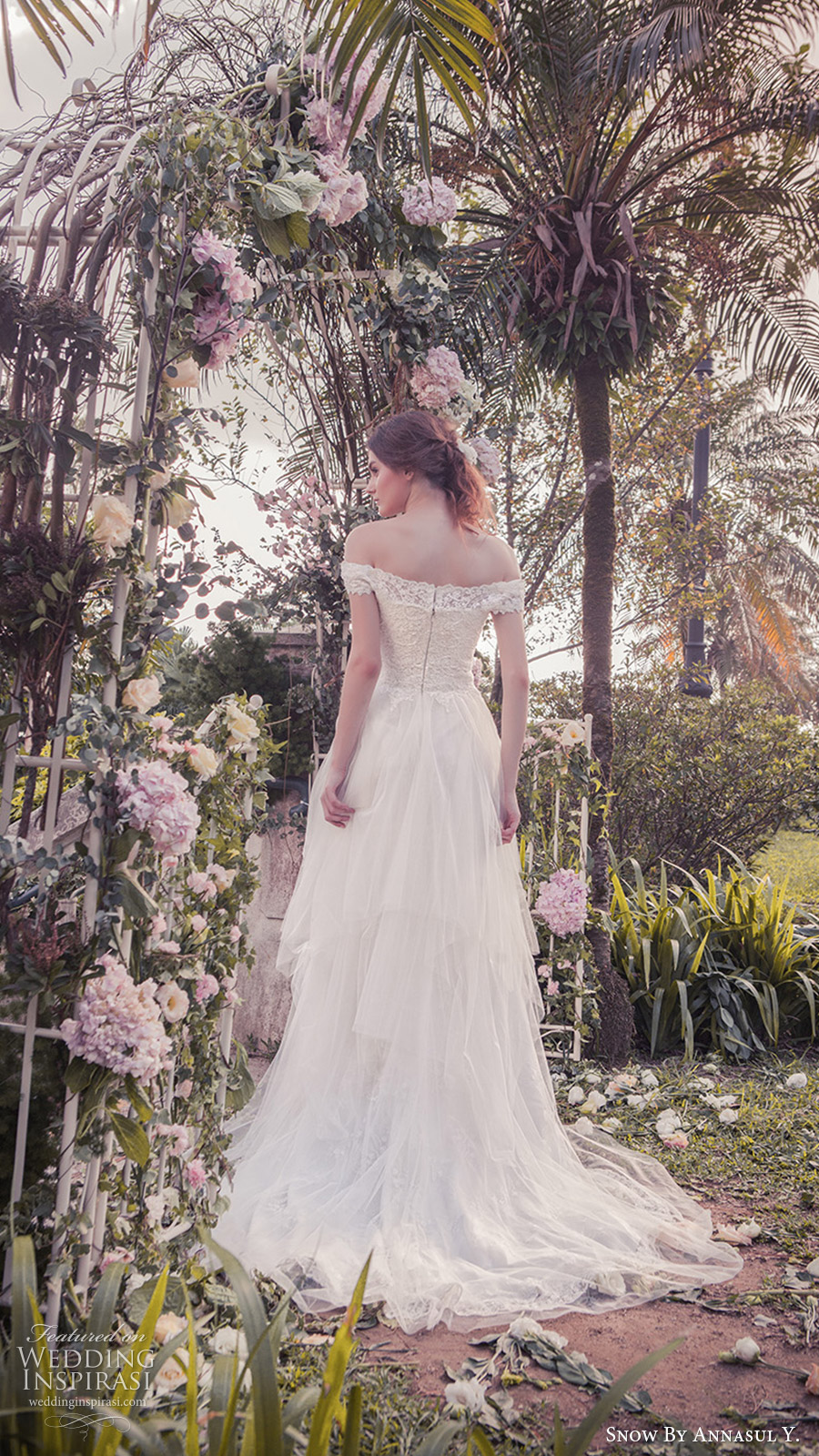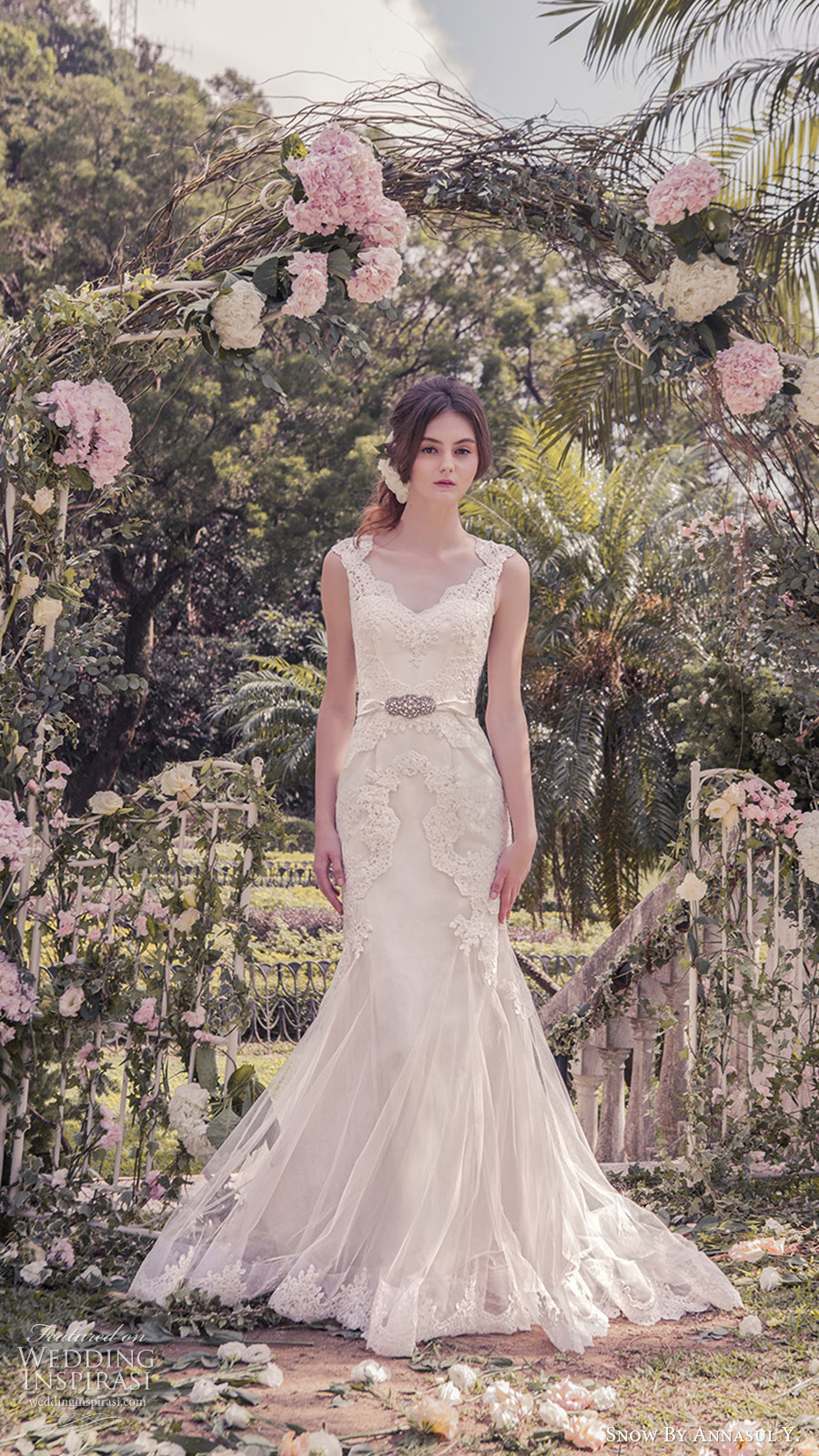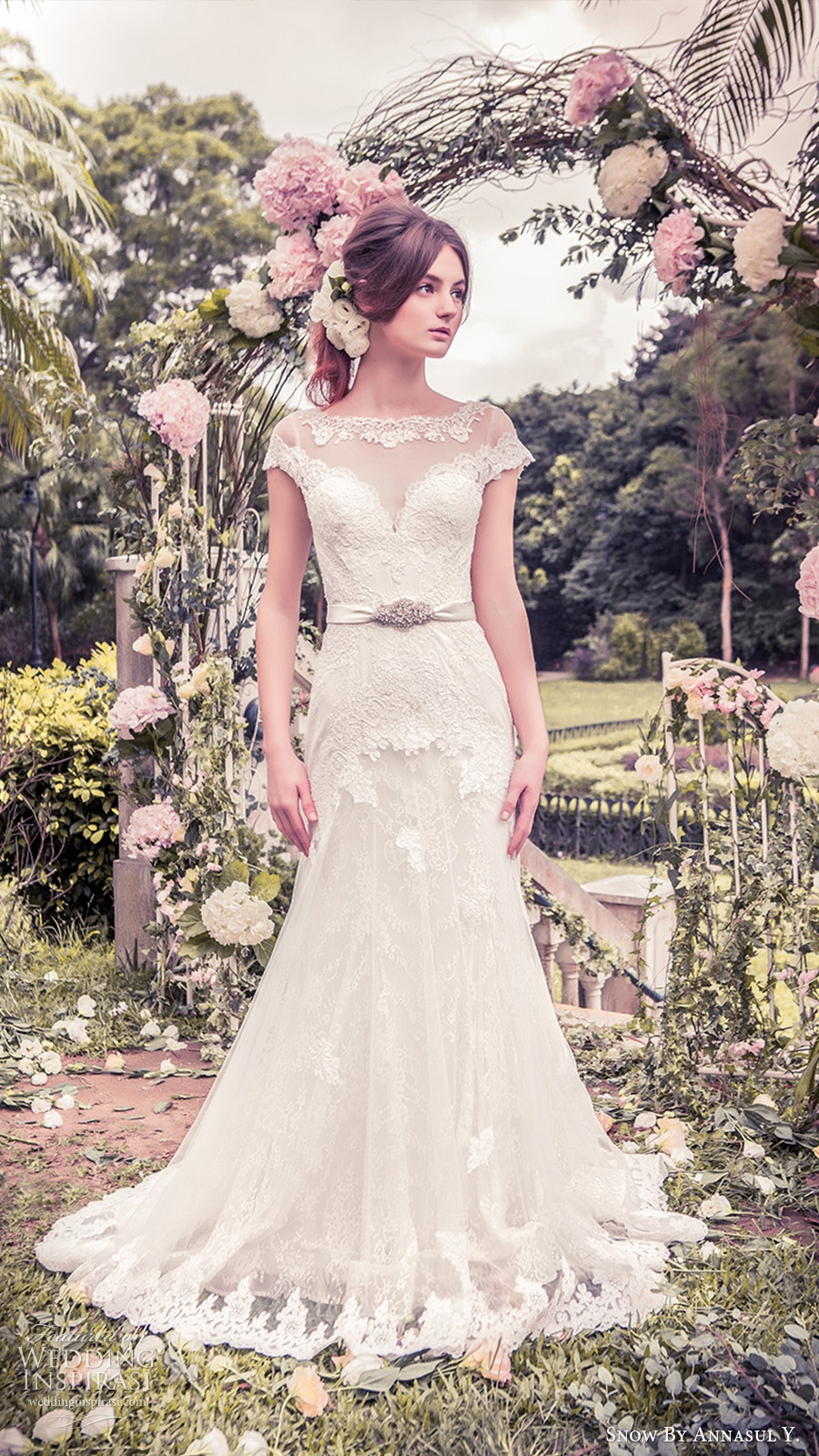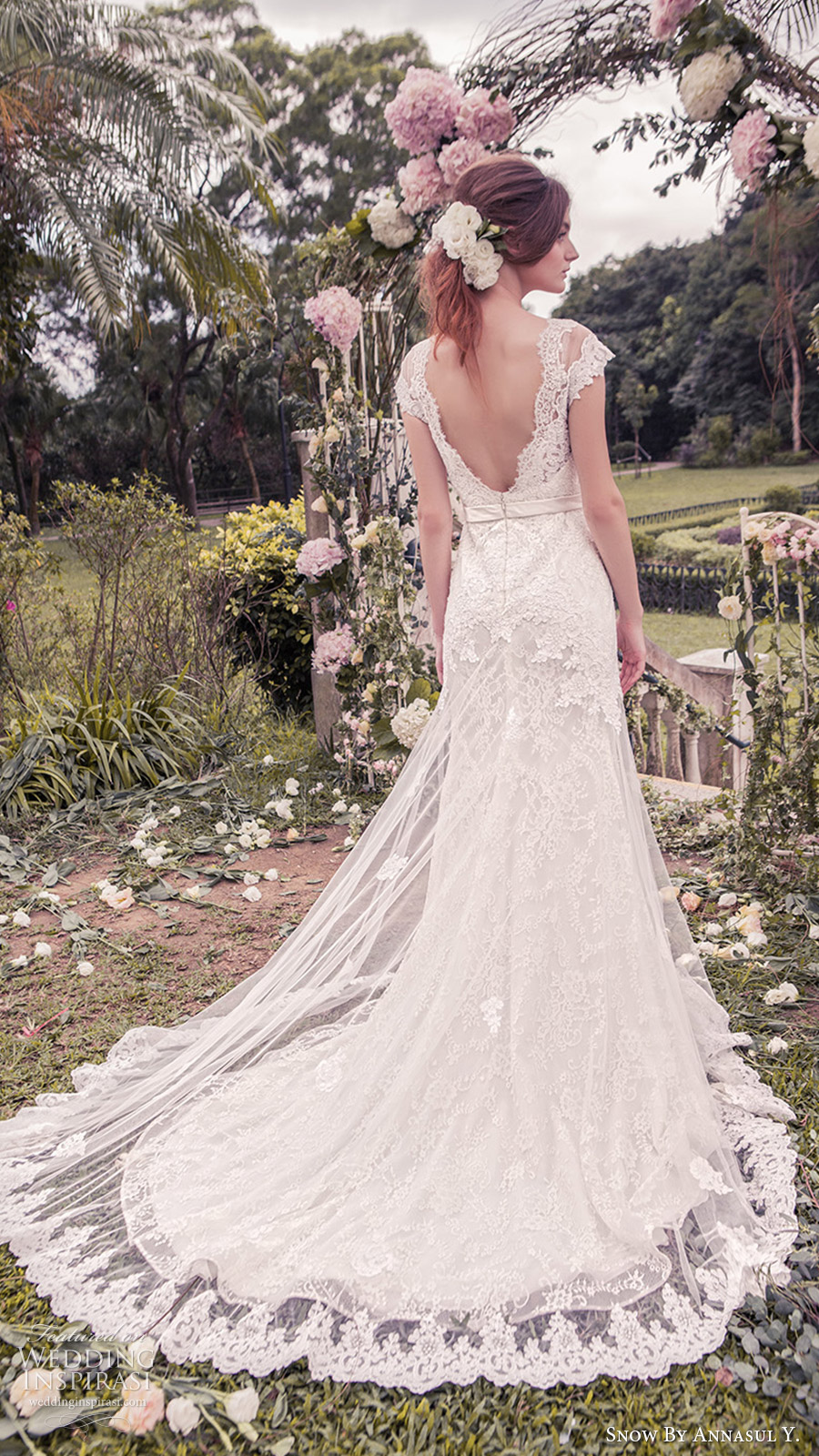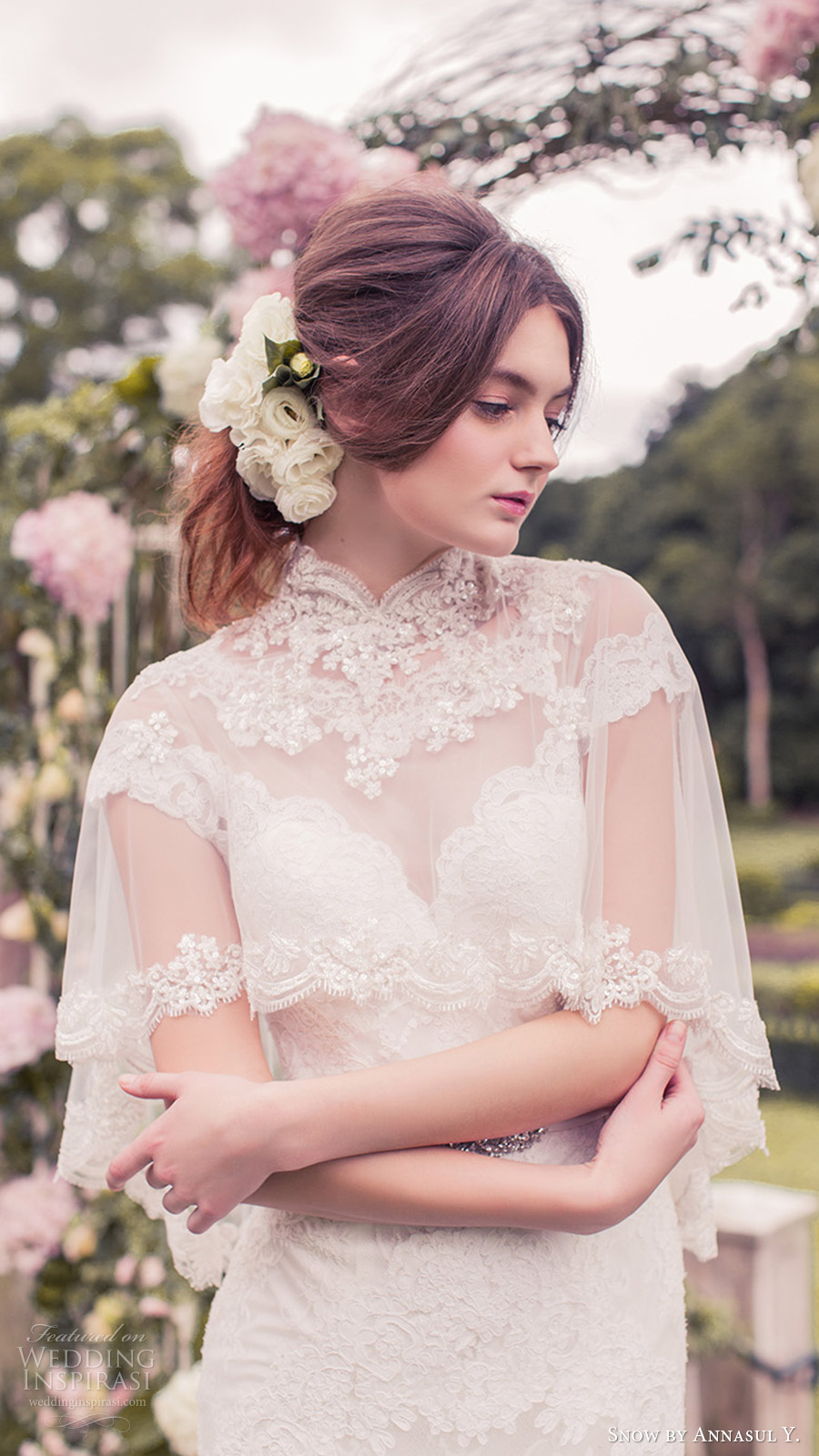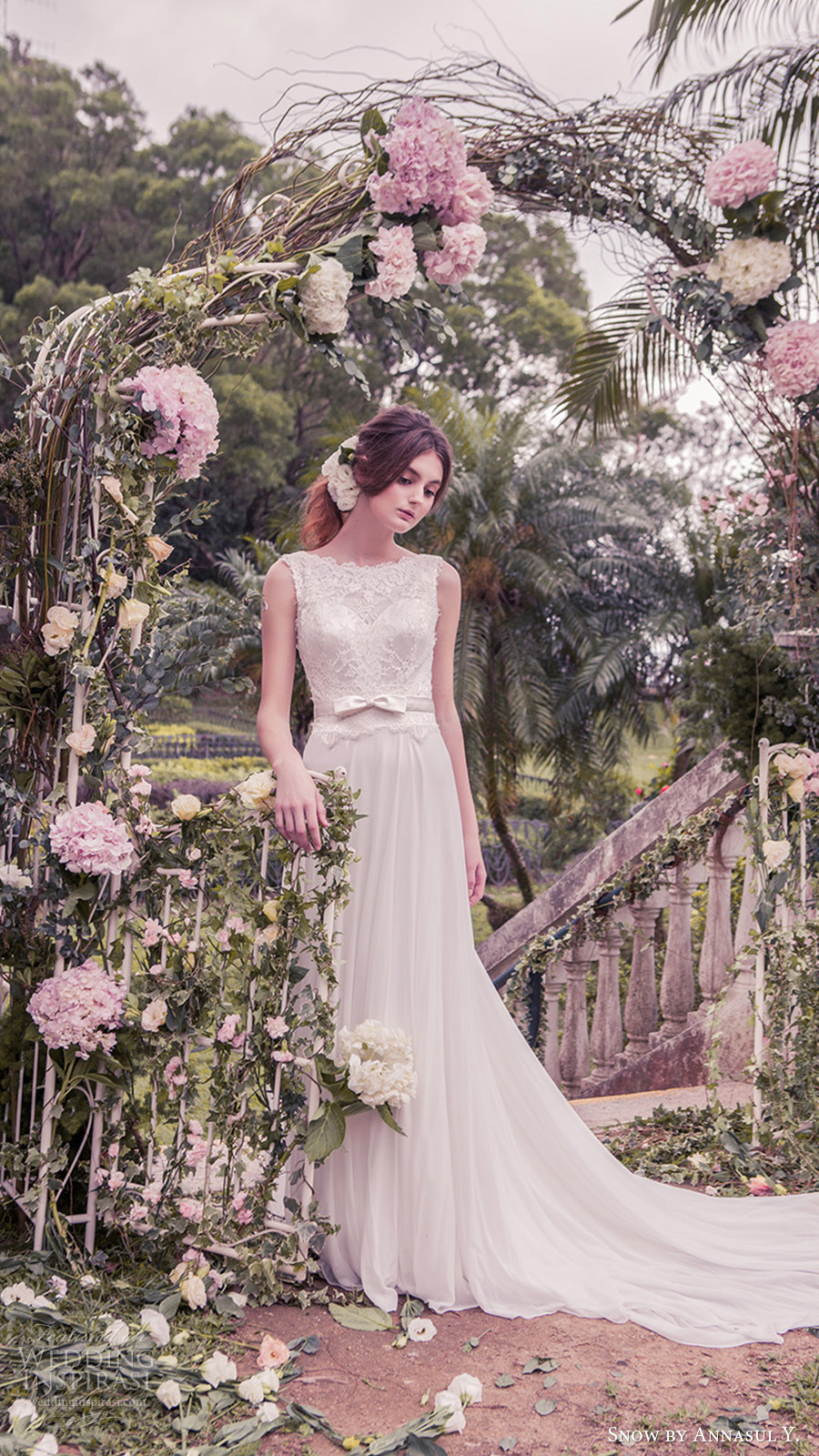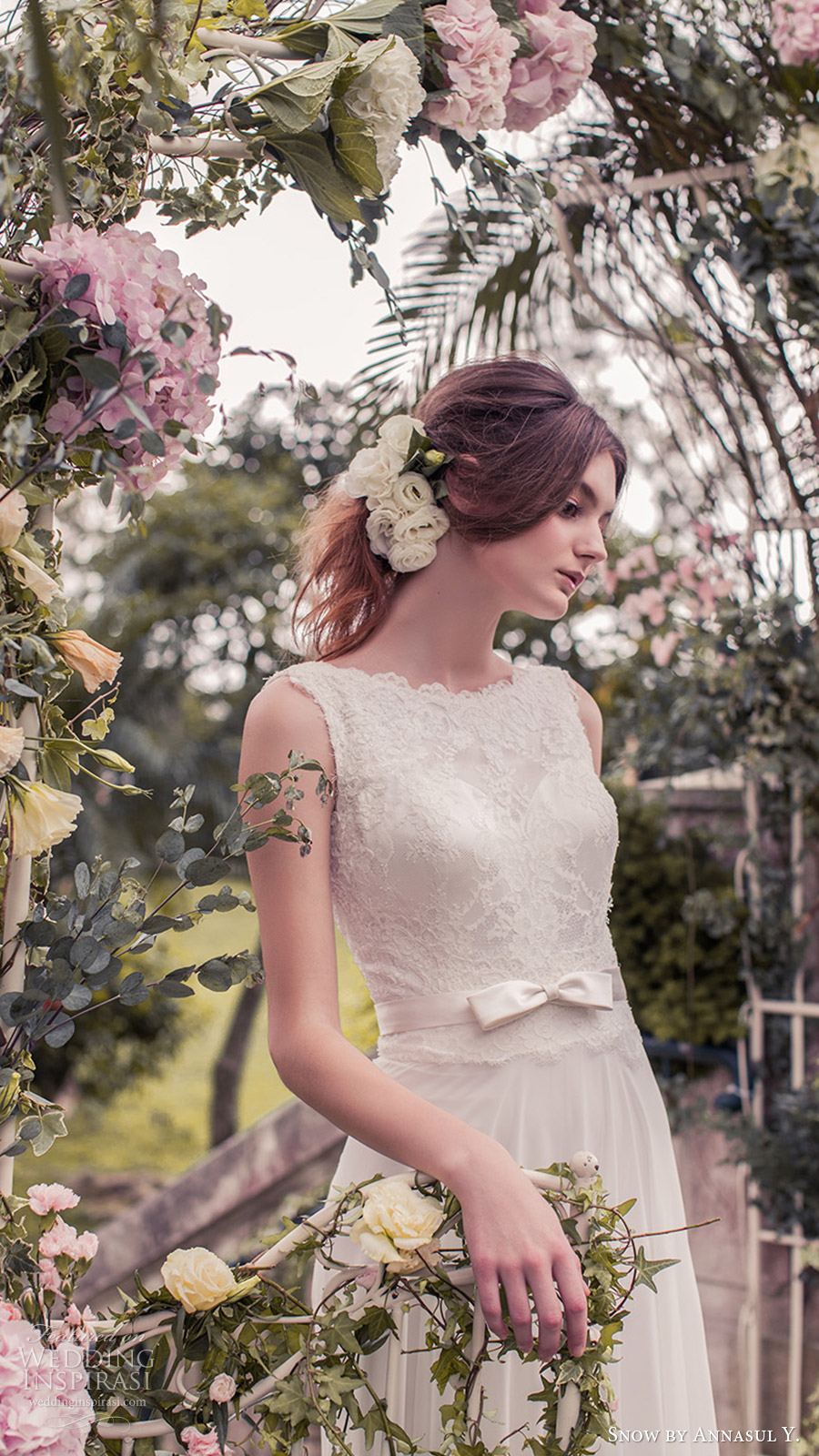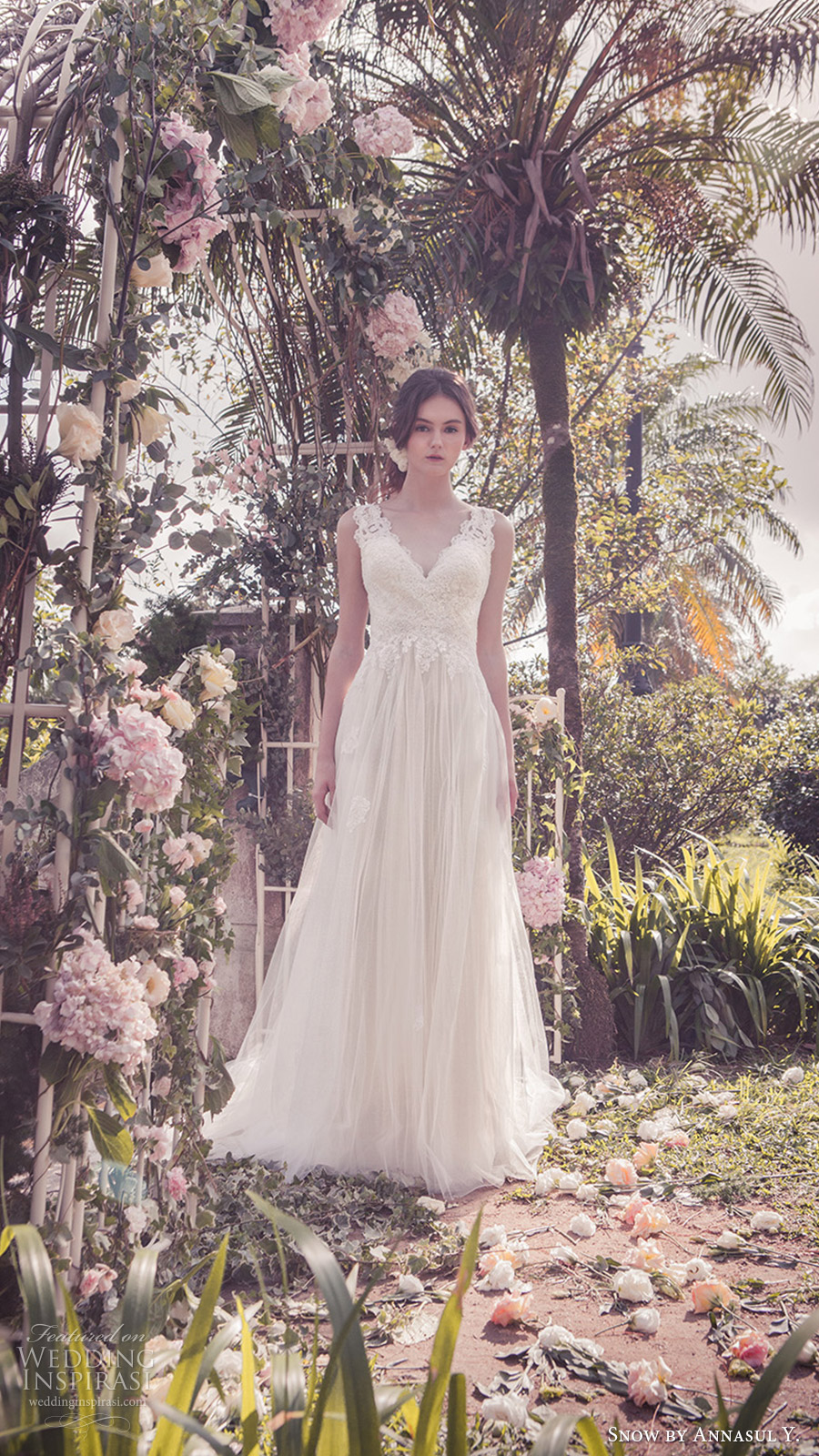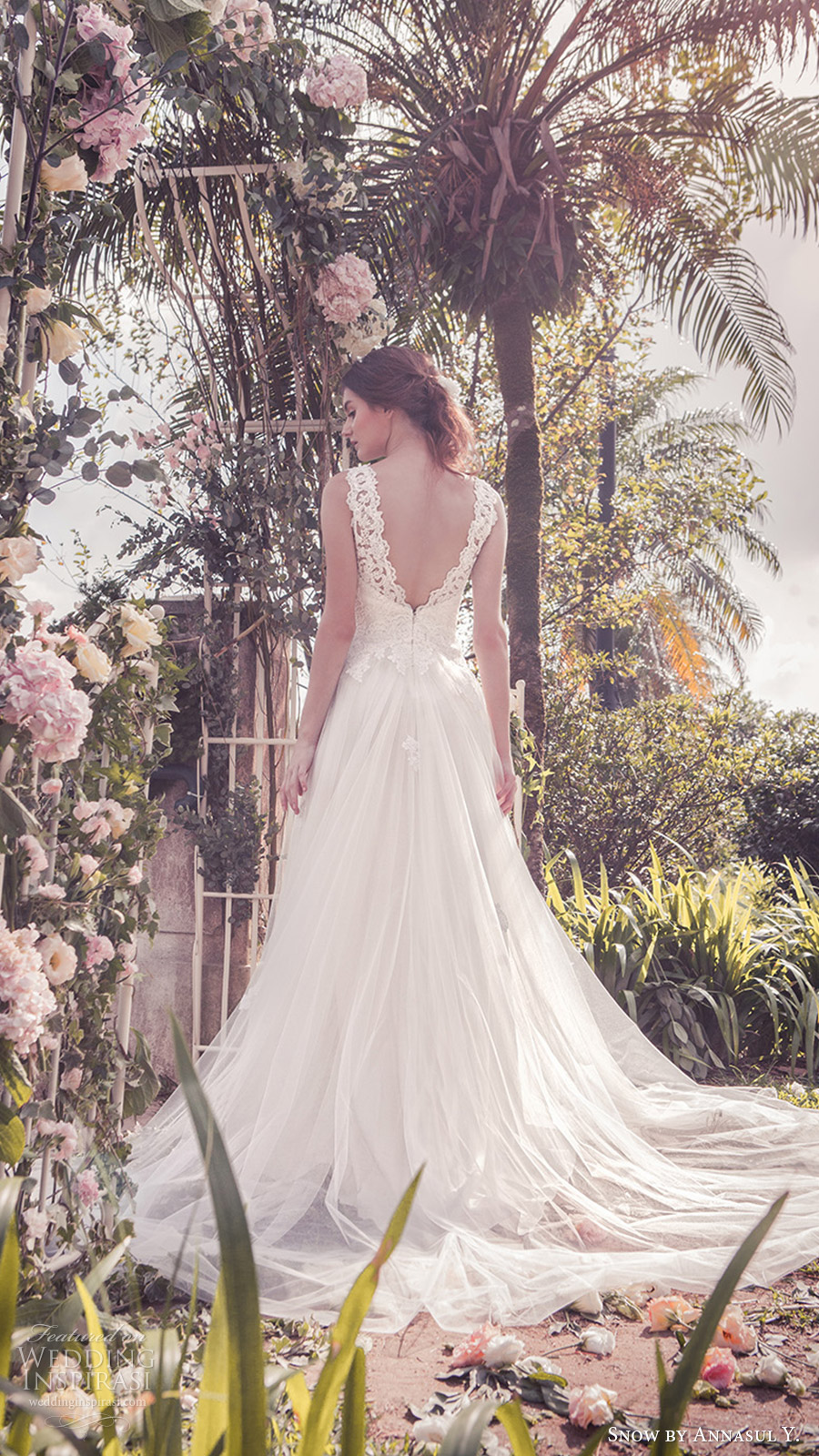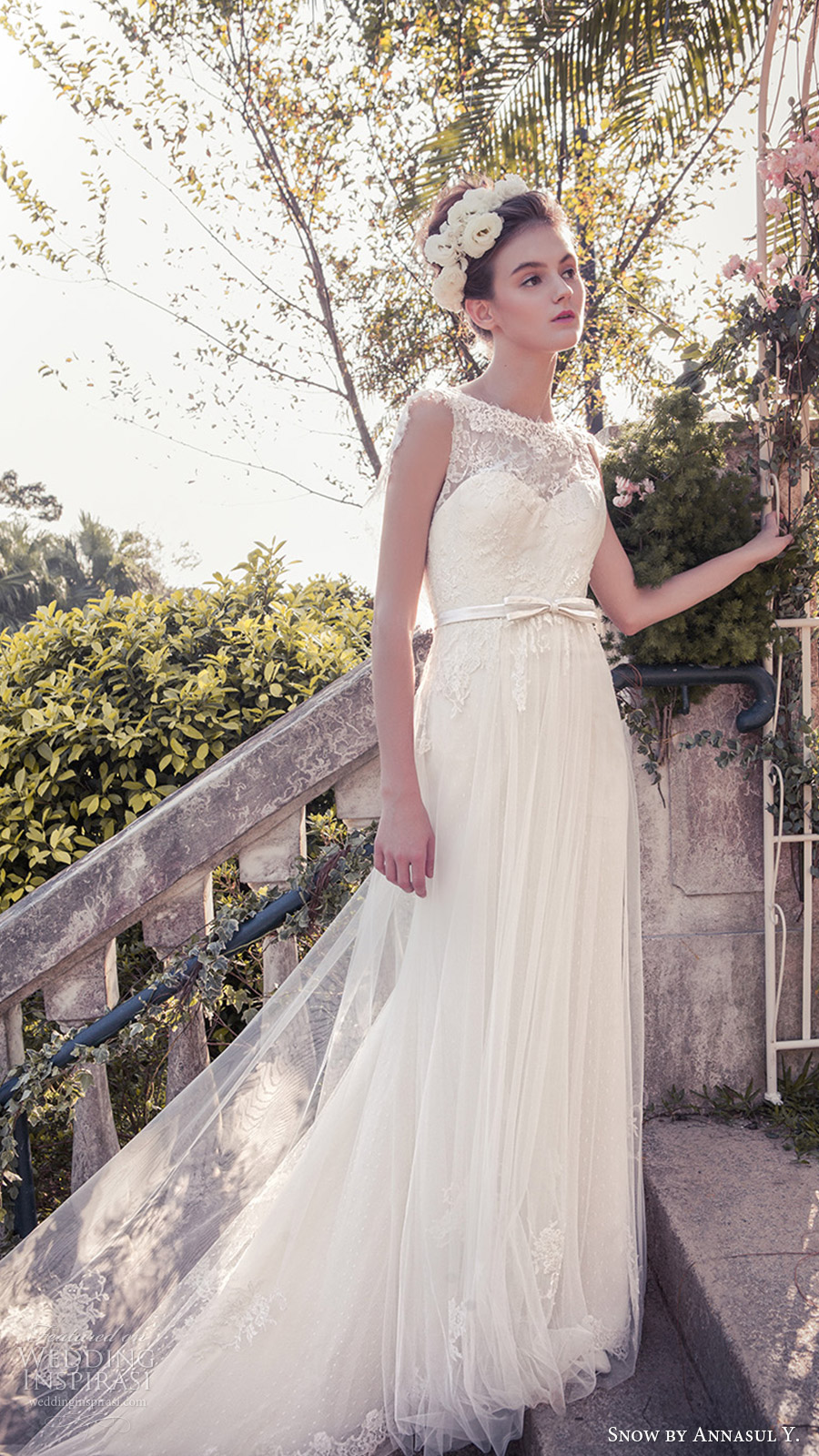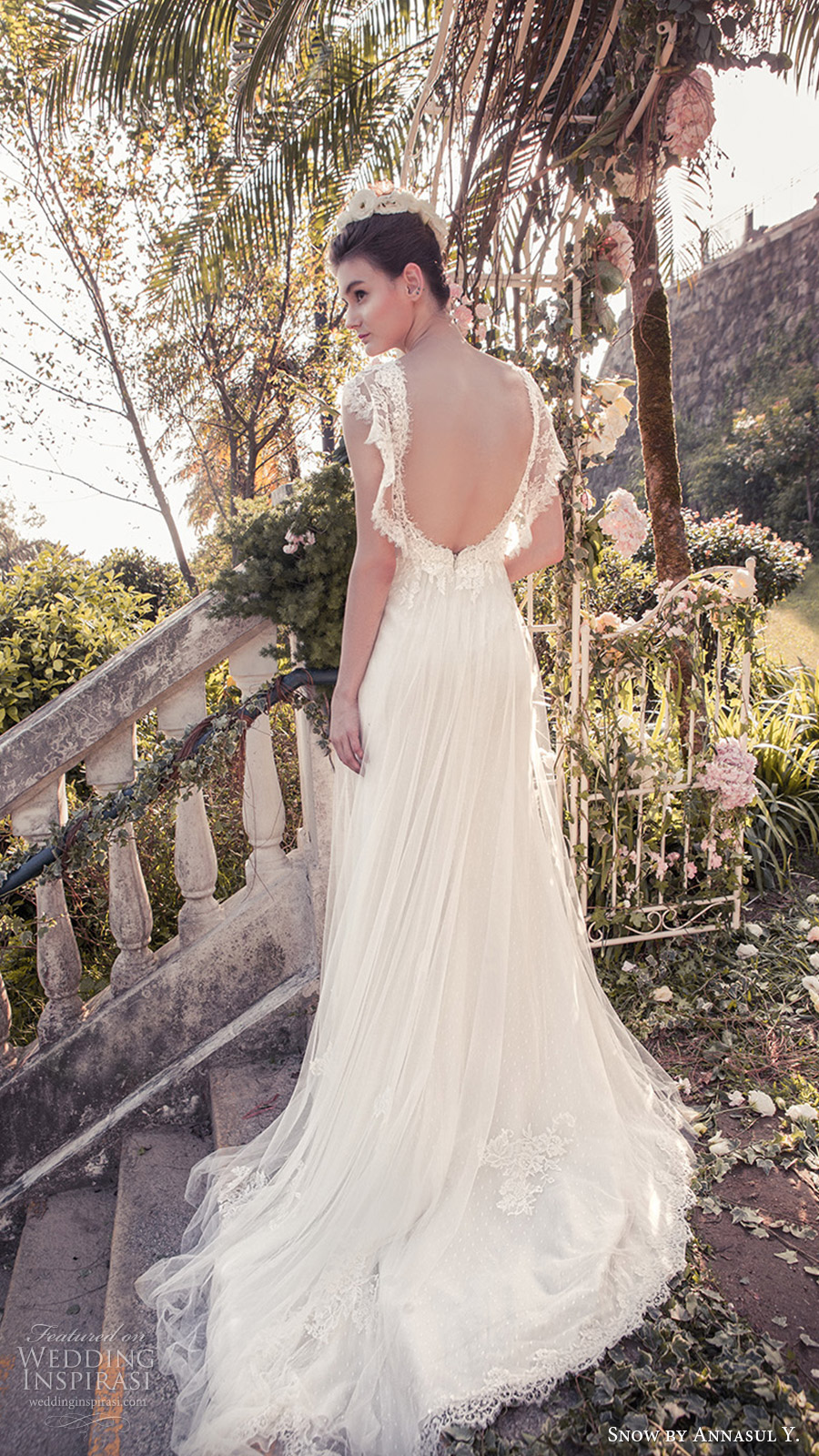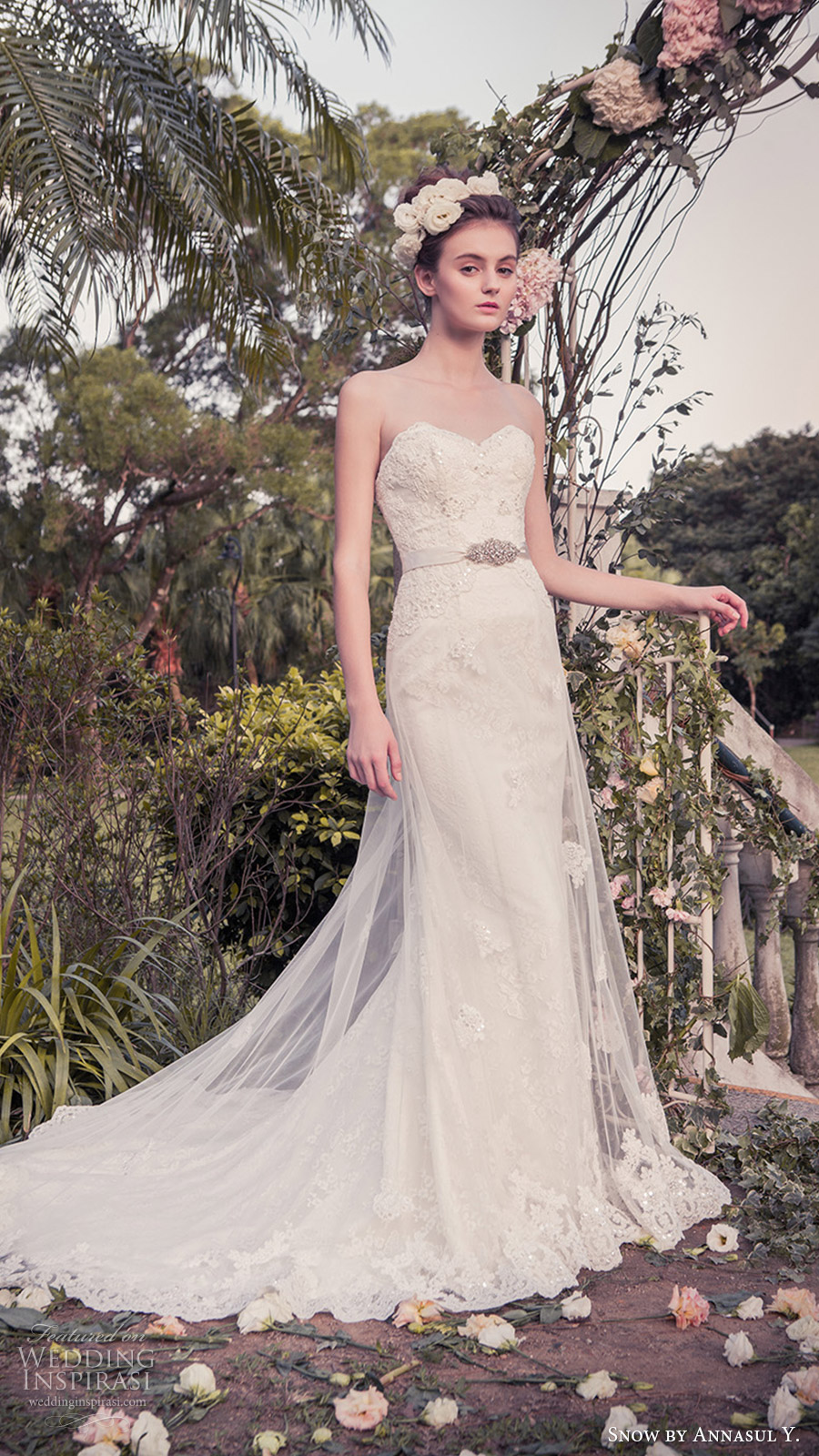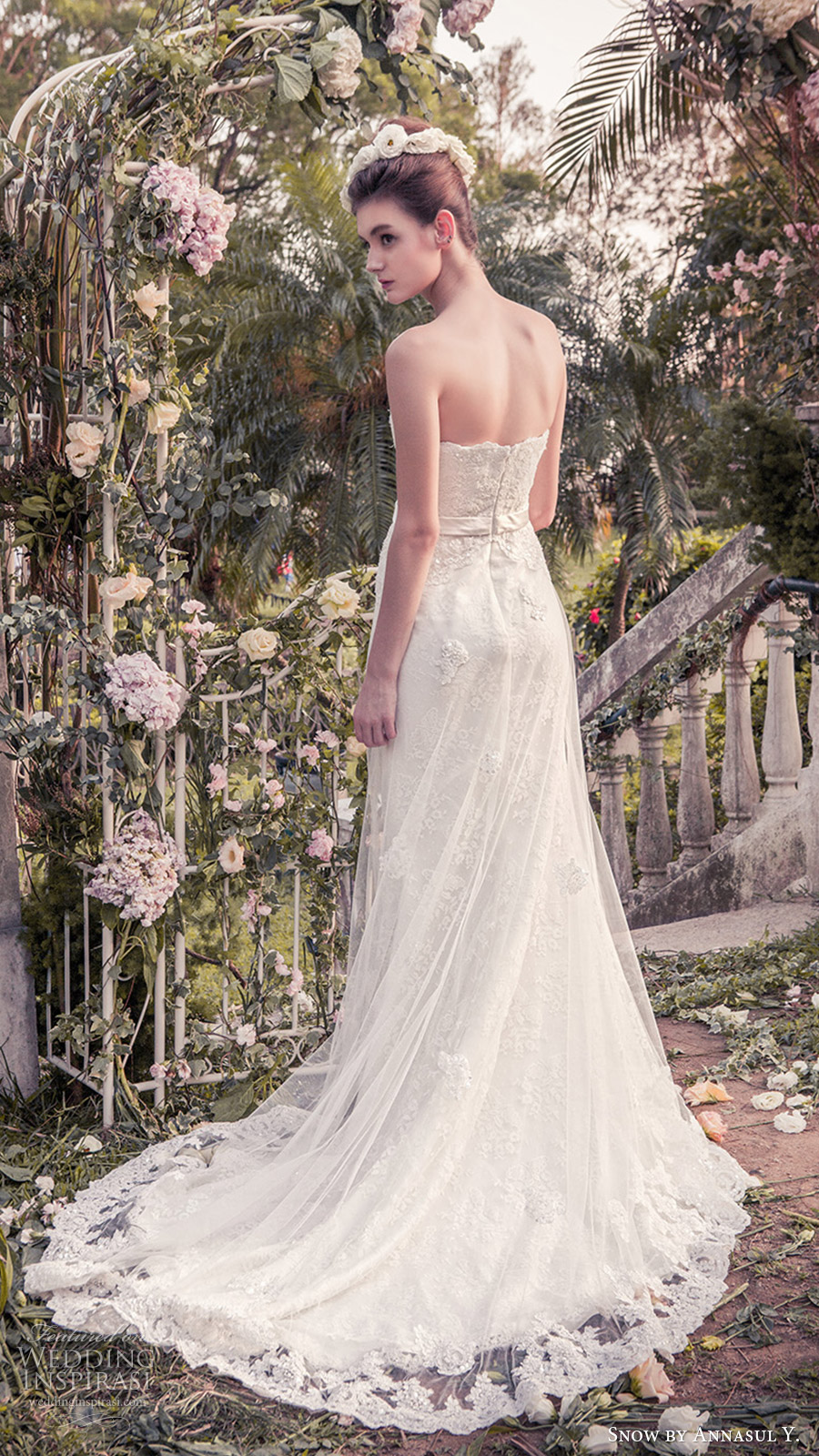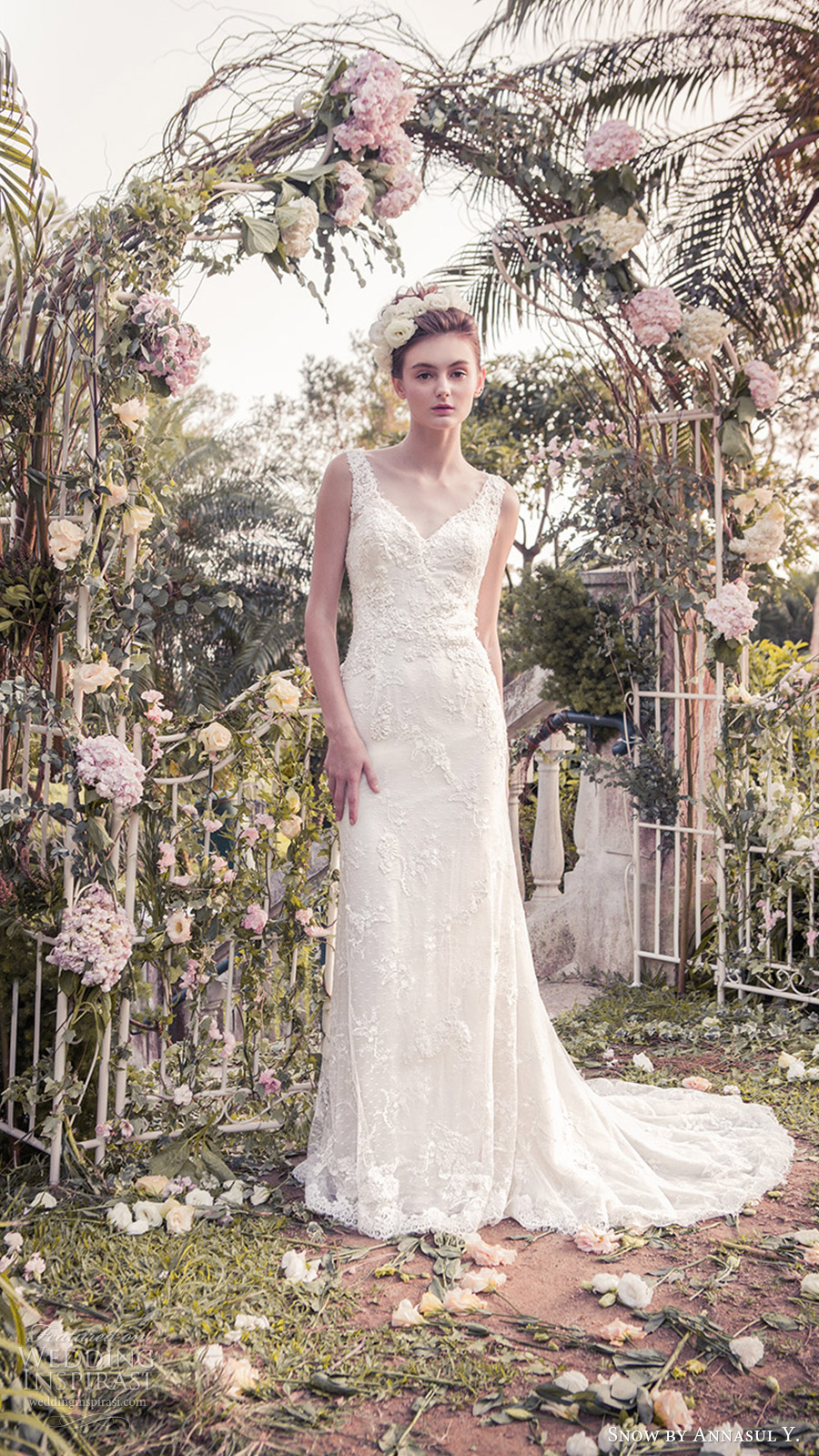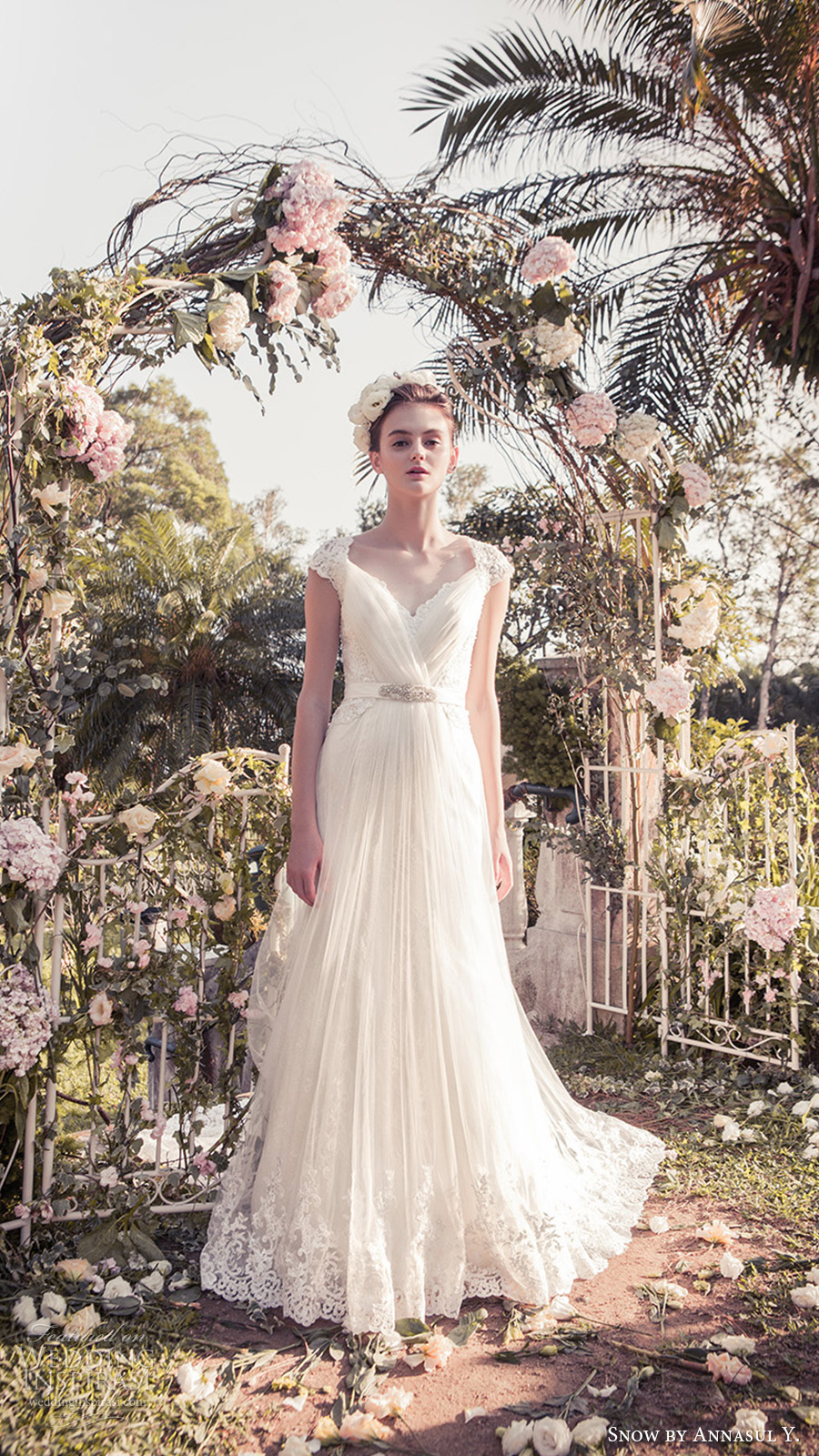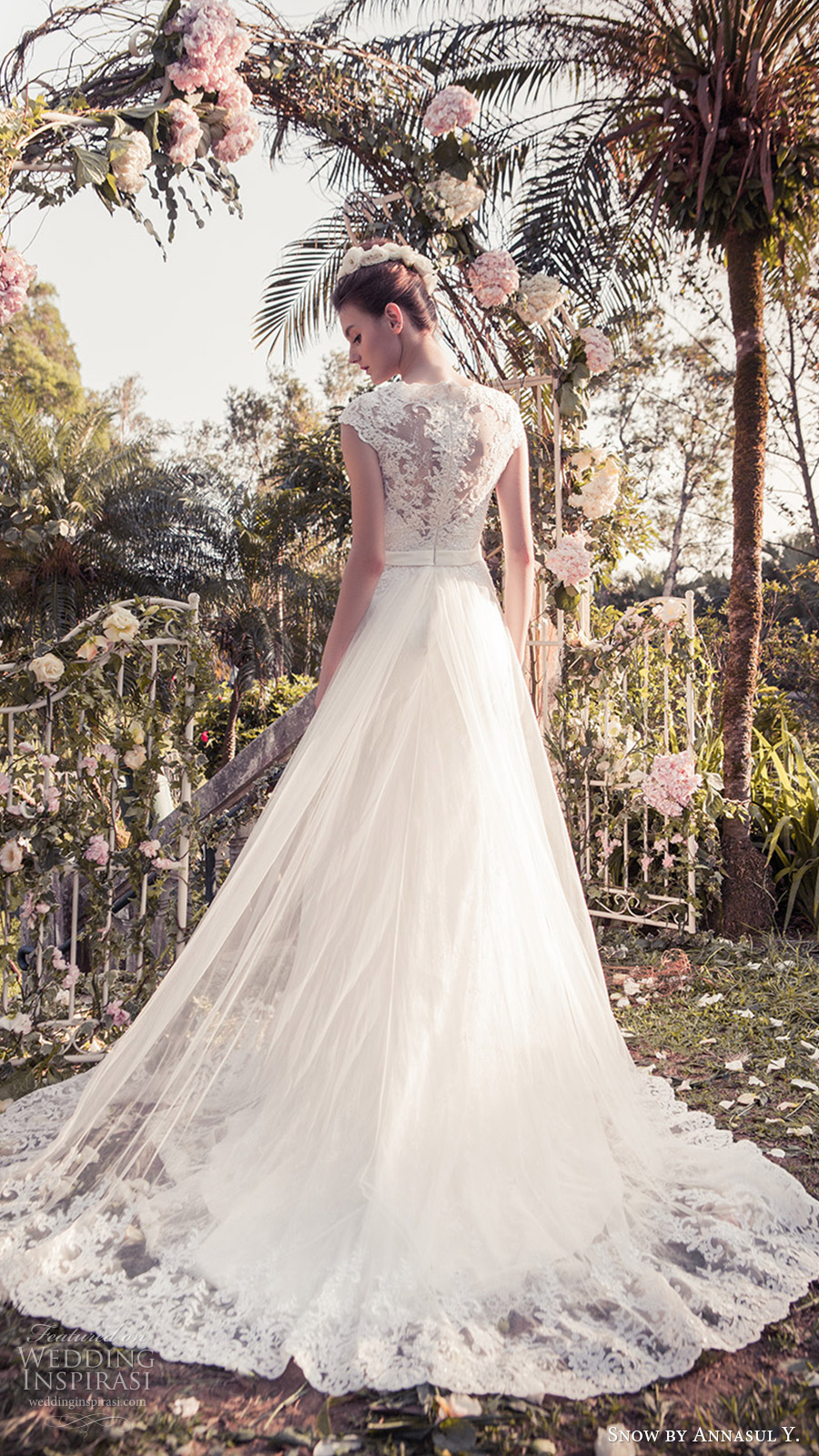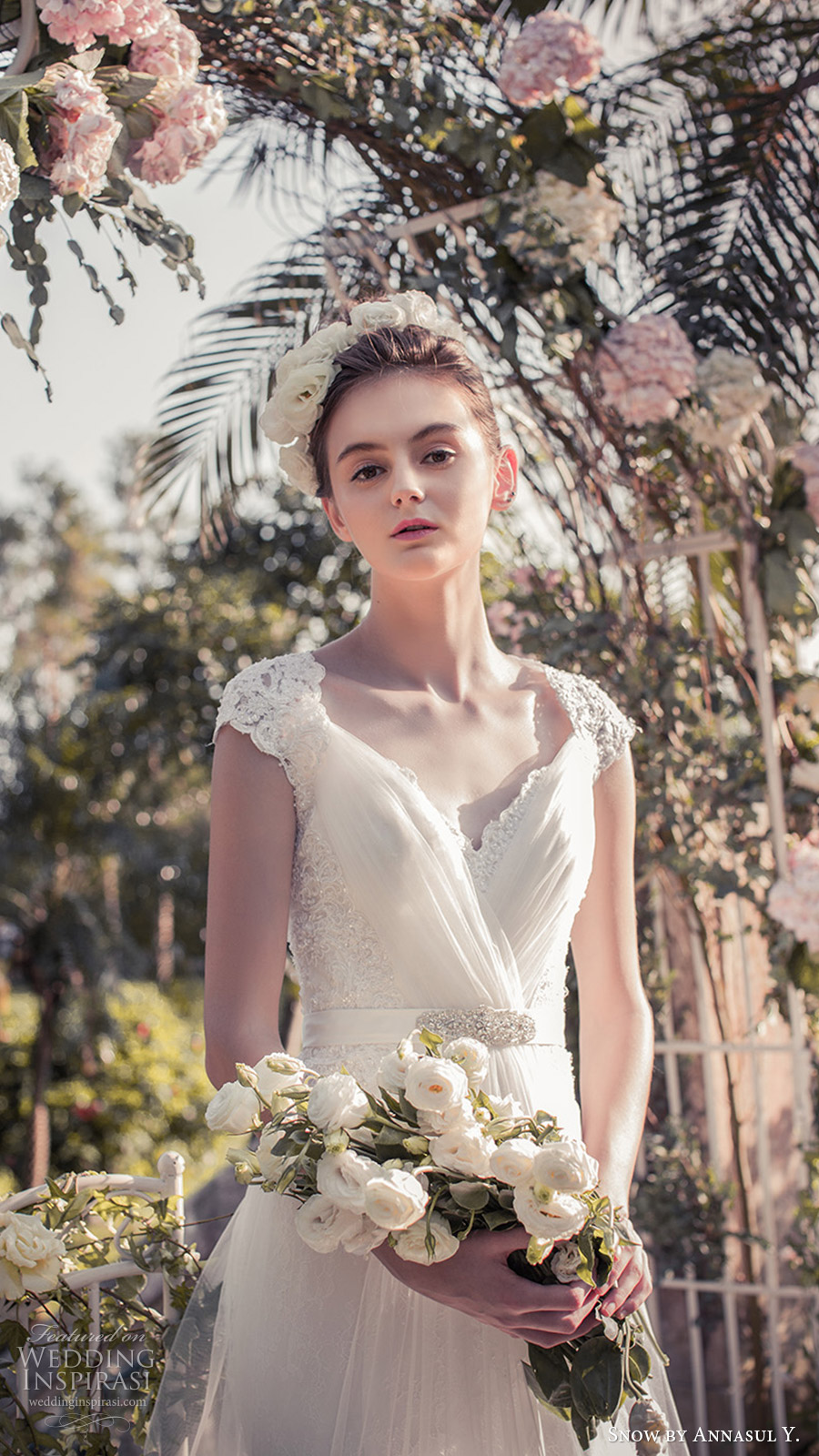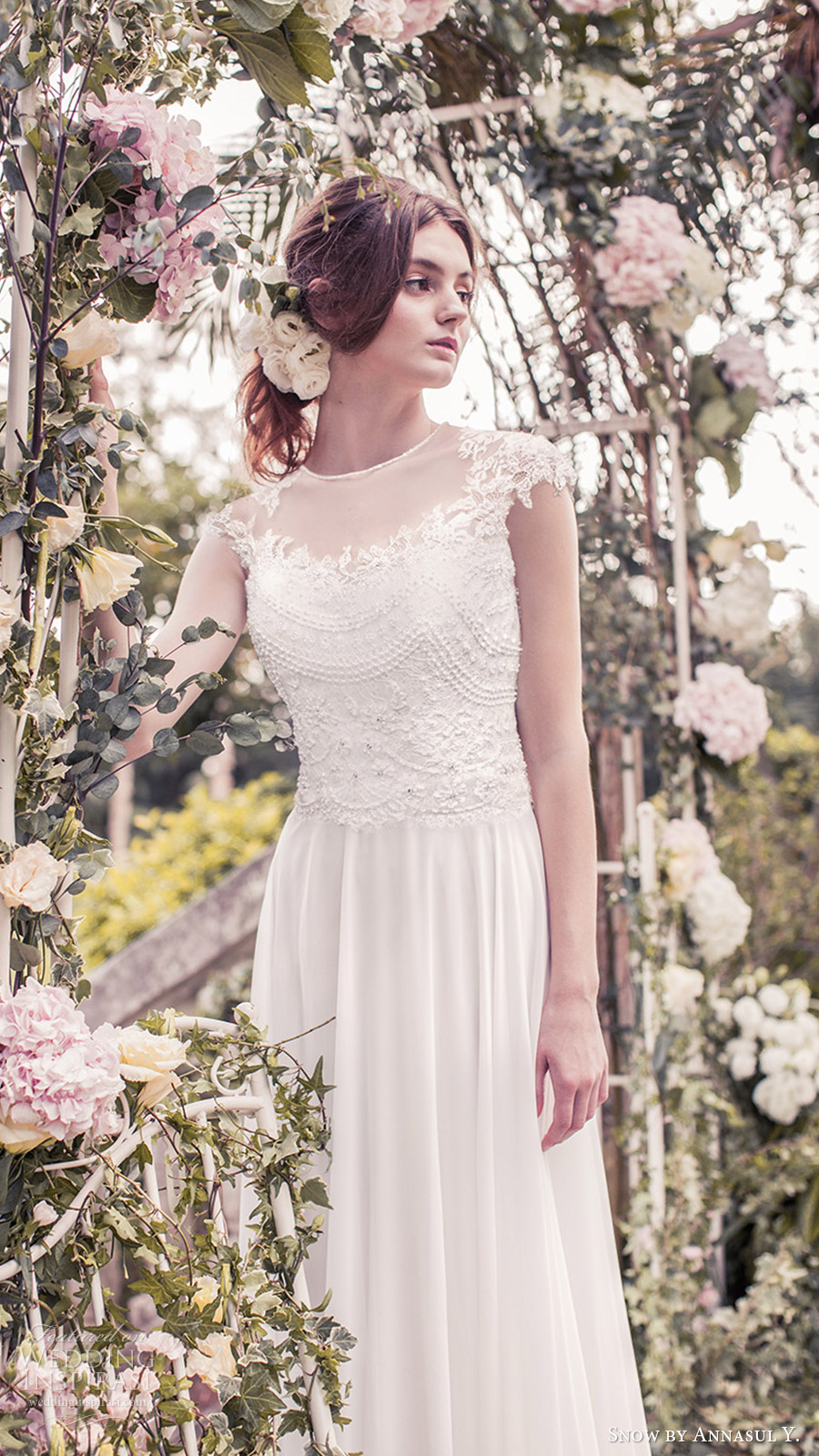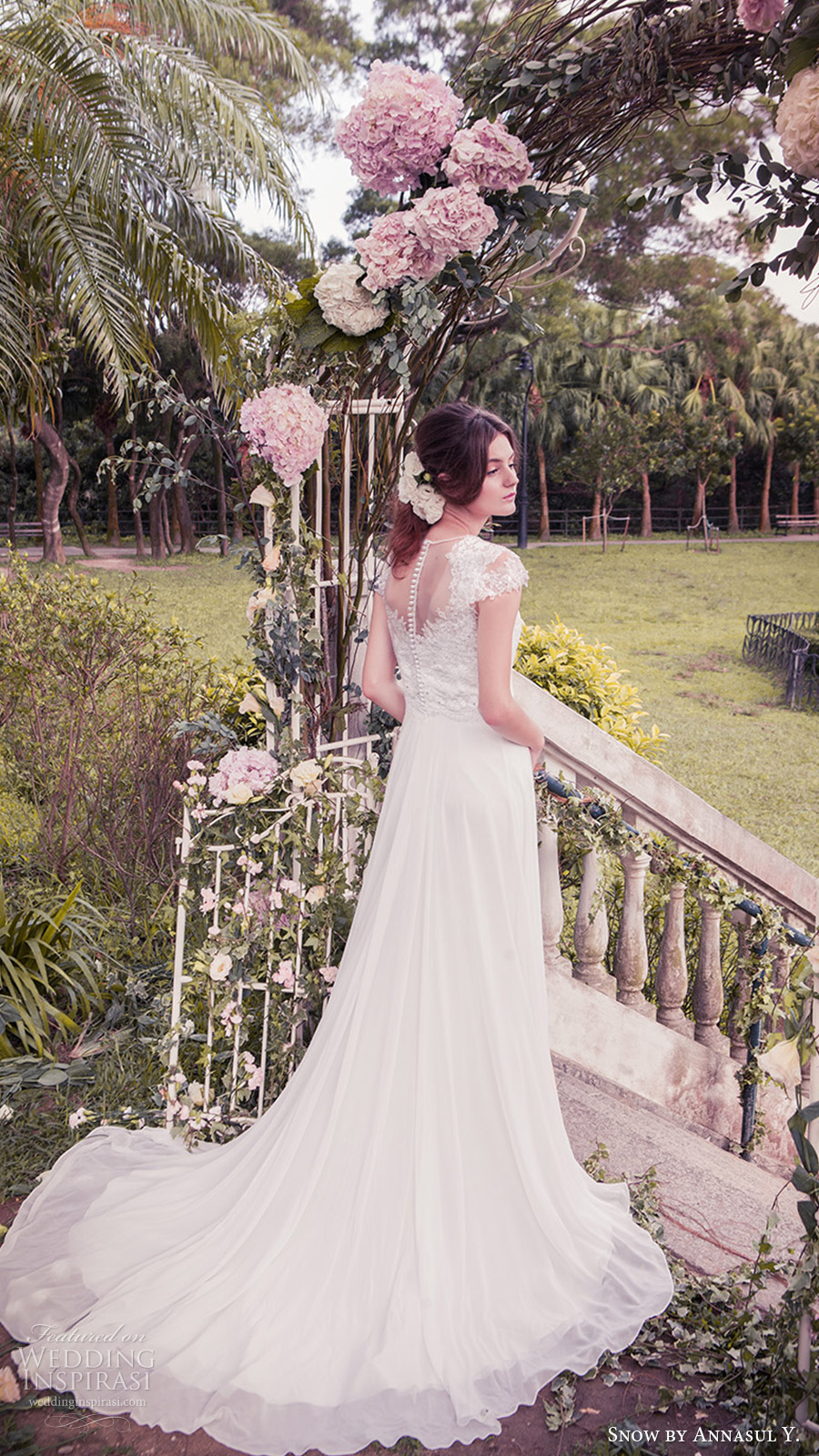 Photos courtesy of Snow by Annasul Y. For details, visit Snow by Annasul Y.