The 2018 Mira Zwillinger "Over the Rainbow" bridal collection features ethereal looks with eyecatching illusion details in soft pastel shades. These delicately romantic wedding gowns are embellished with exquisite beading, handmade embroidery and unique appliqués that the mother-daughter design team handcrafted at their flagship atelier in Tel Aviv:
"Each gown tells a story of a timeless fairytale, with modern-day chic, leaving behind an aura of dazzle, sophistication, and sensuality. Every gown we create is a work of art, with no two exactly alike."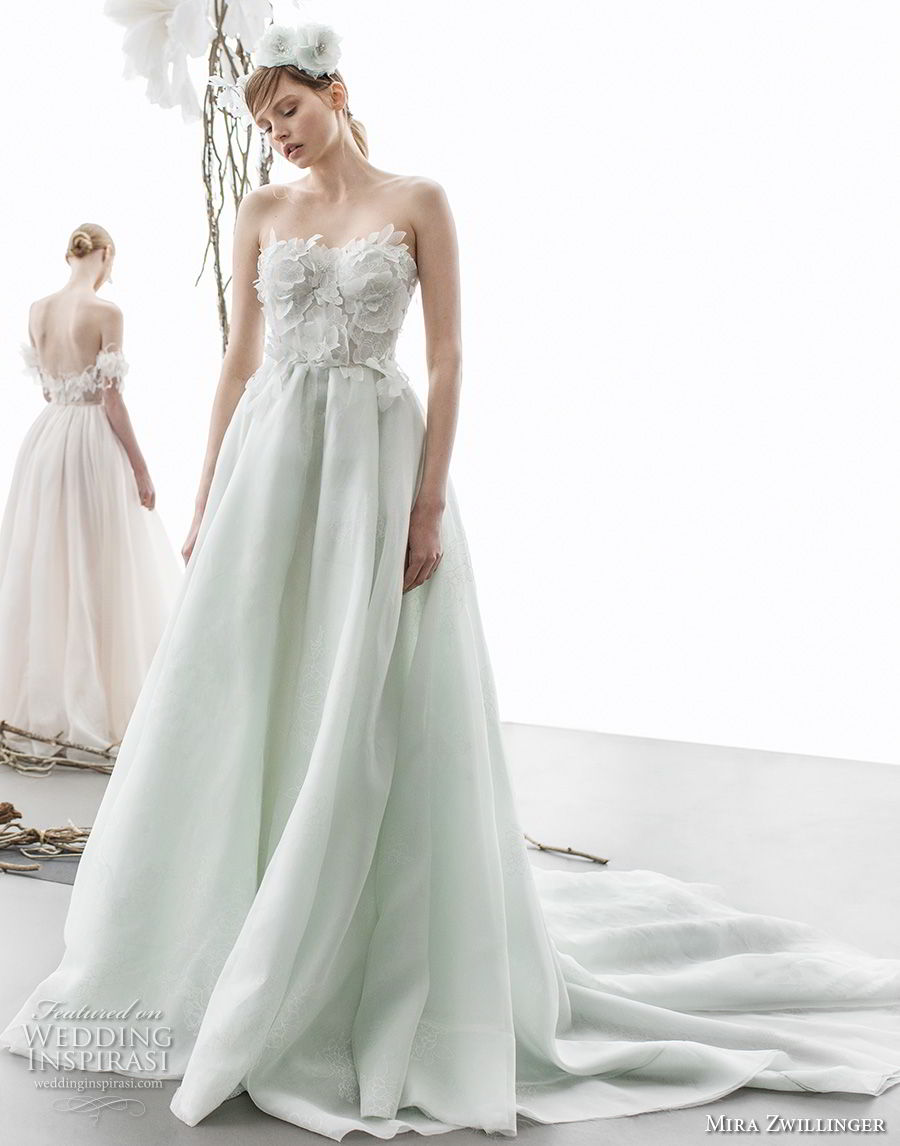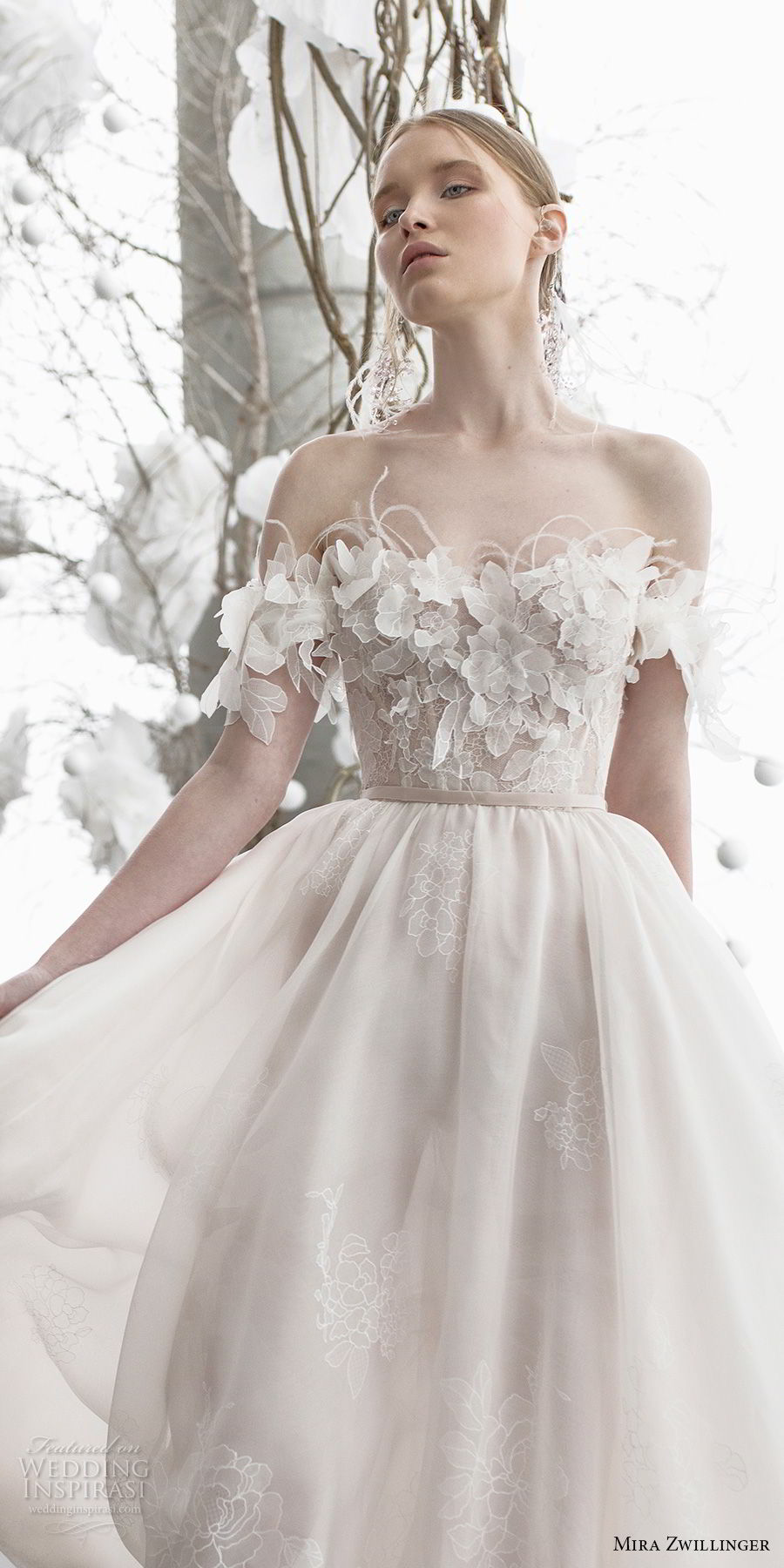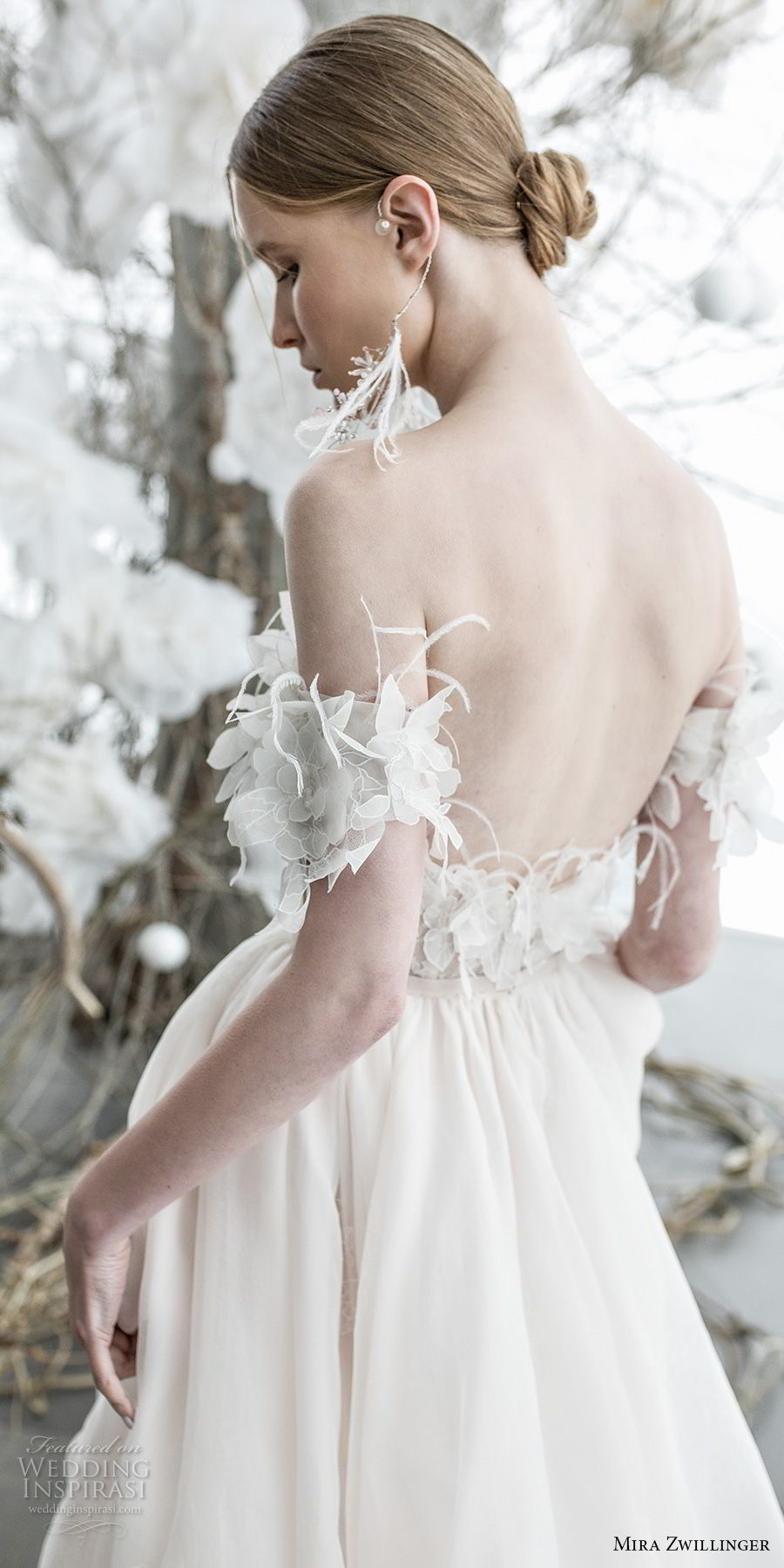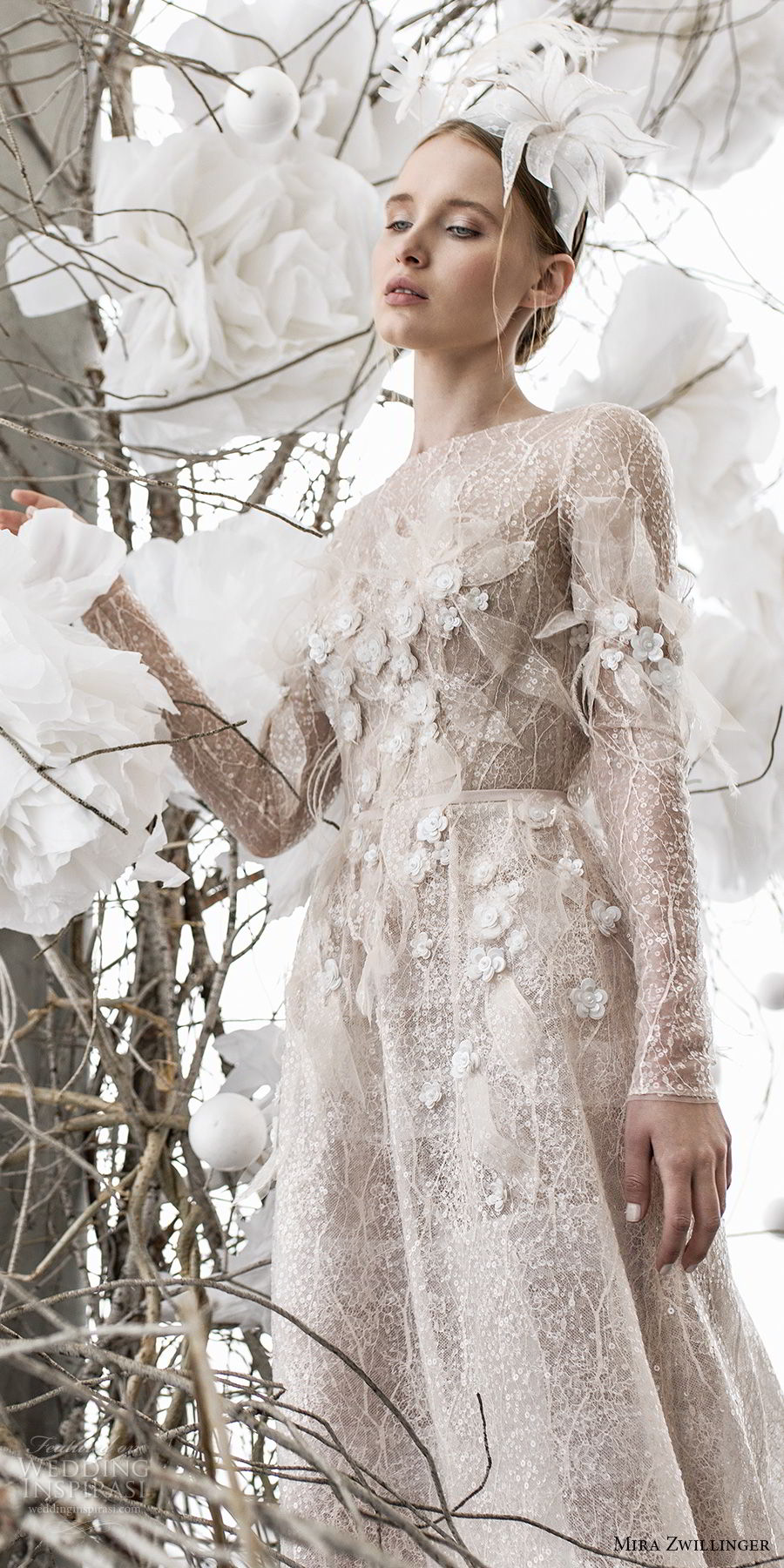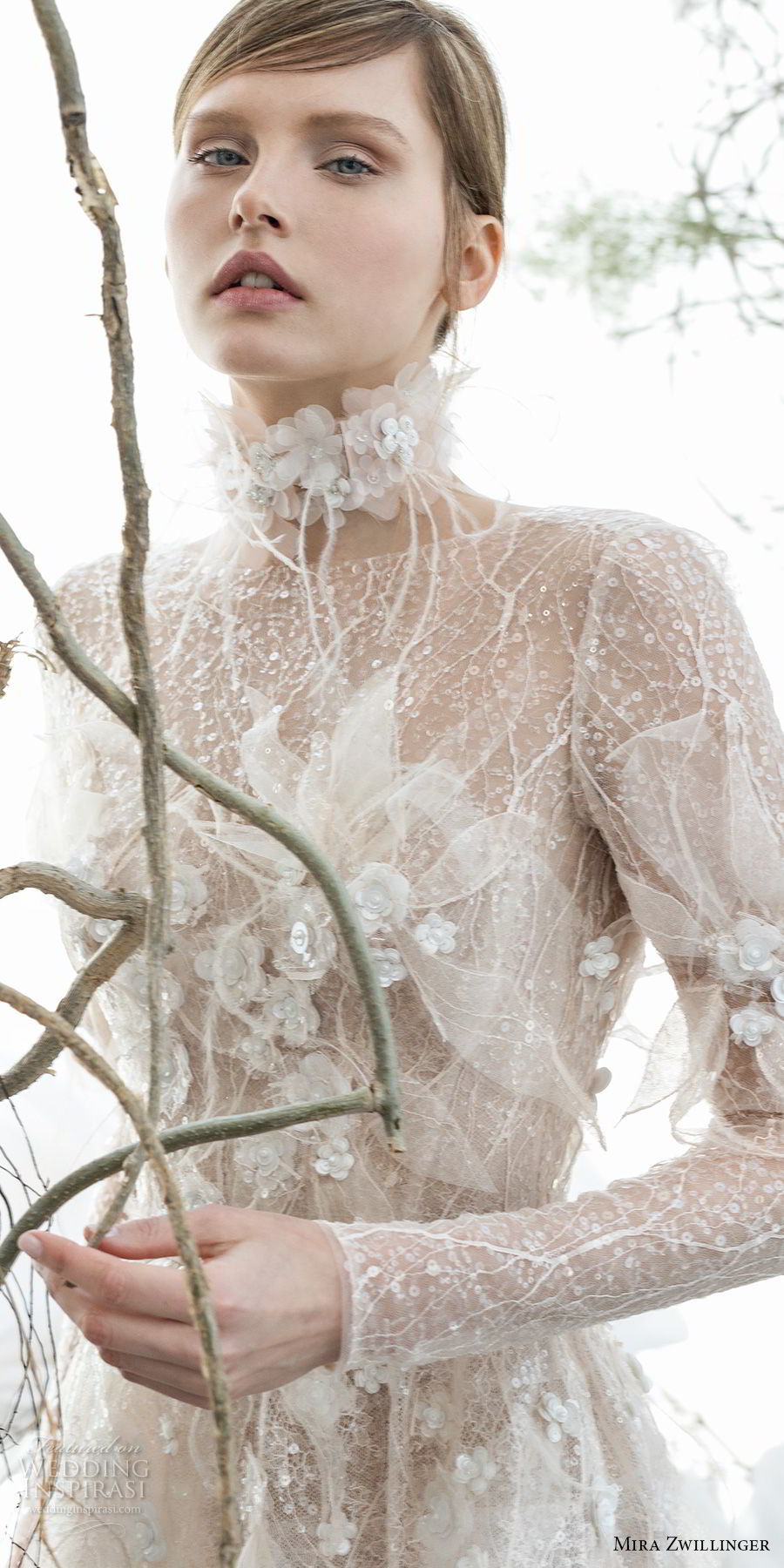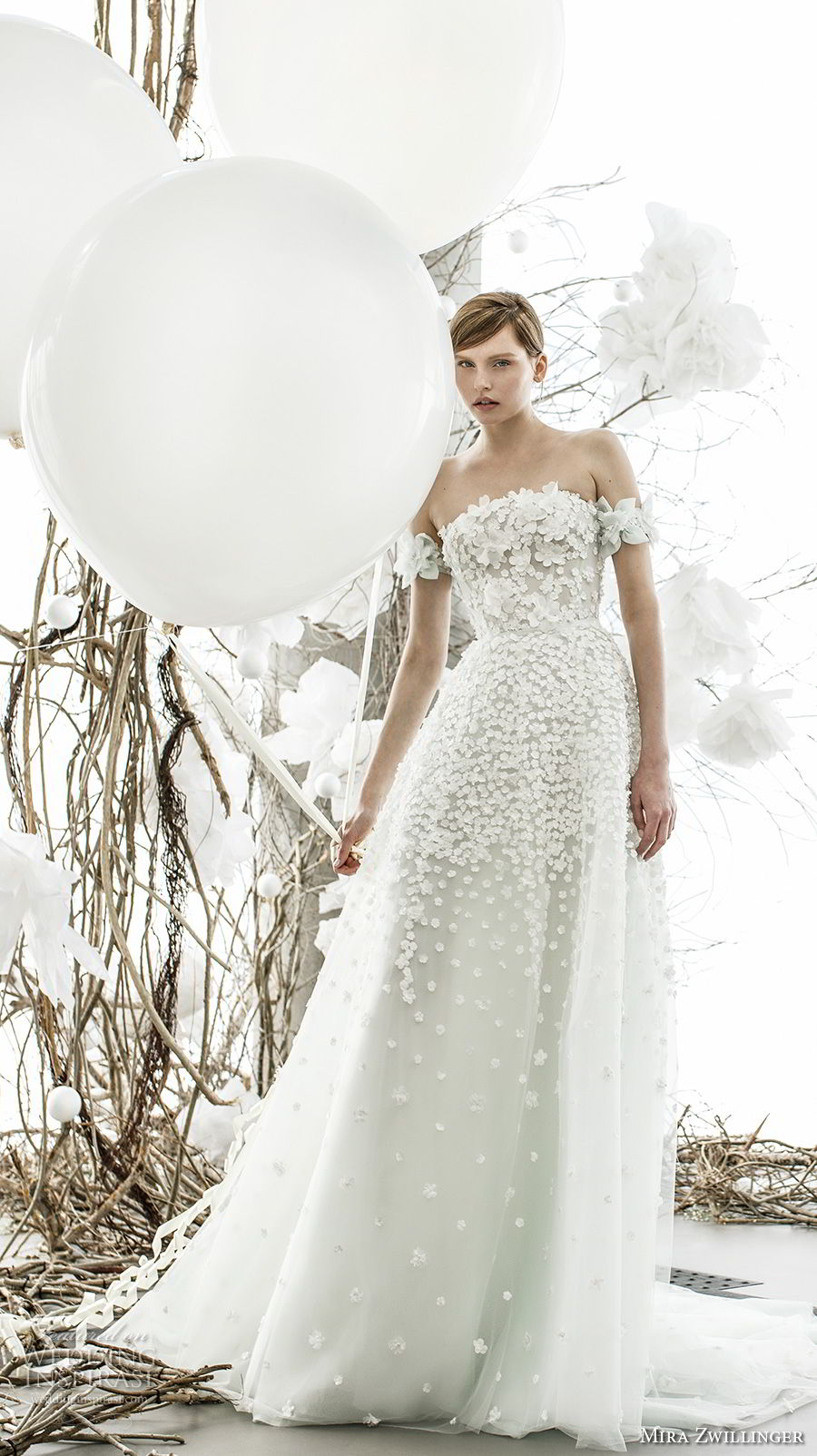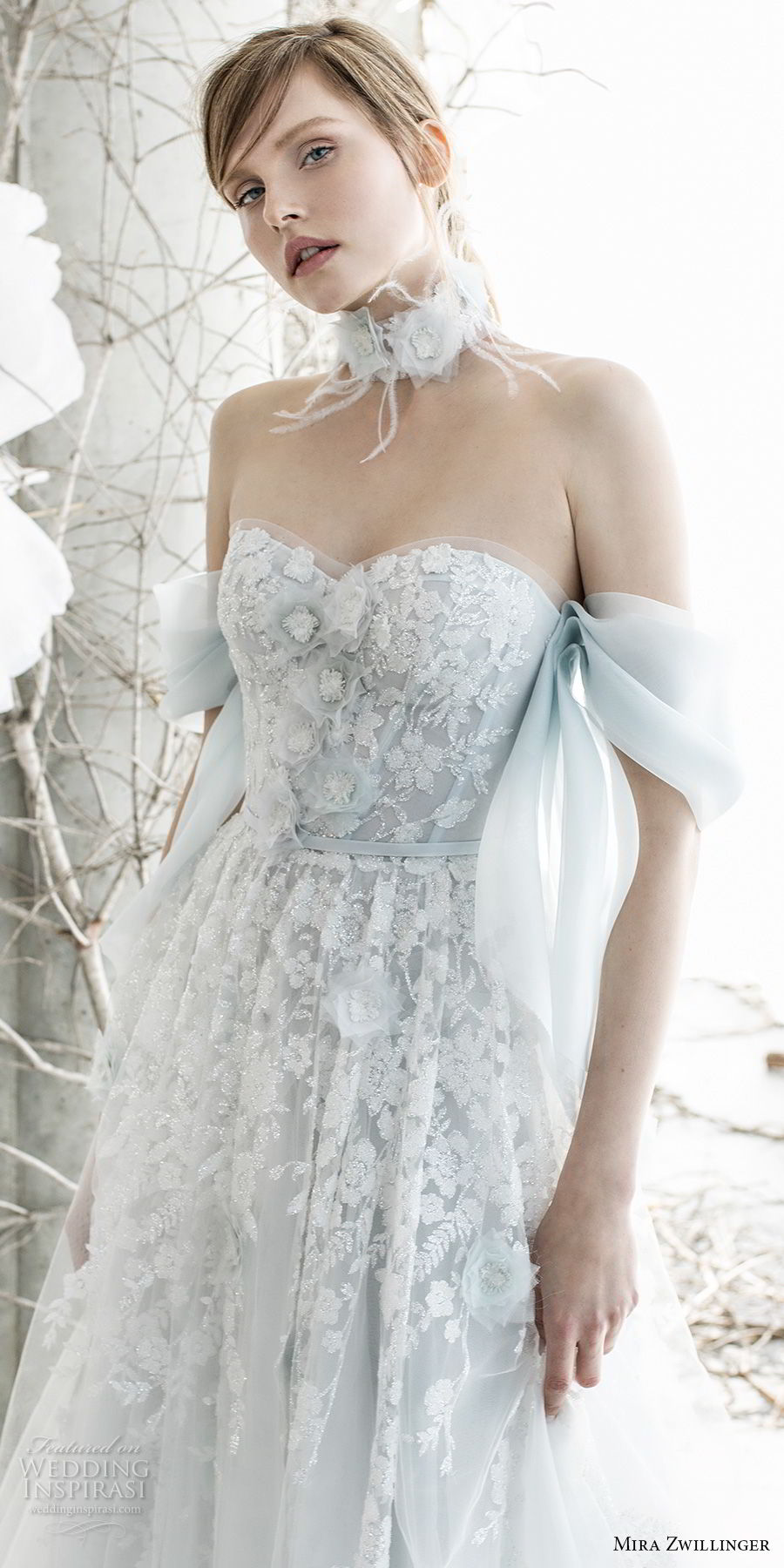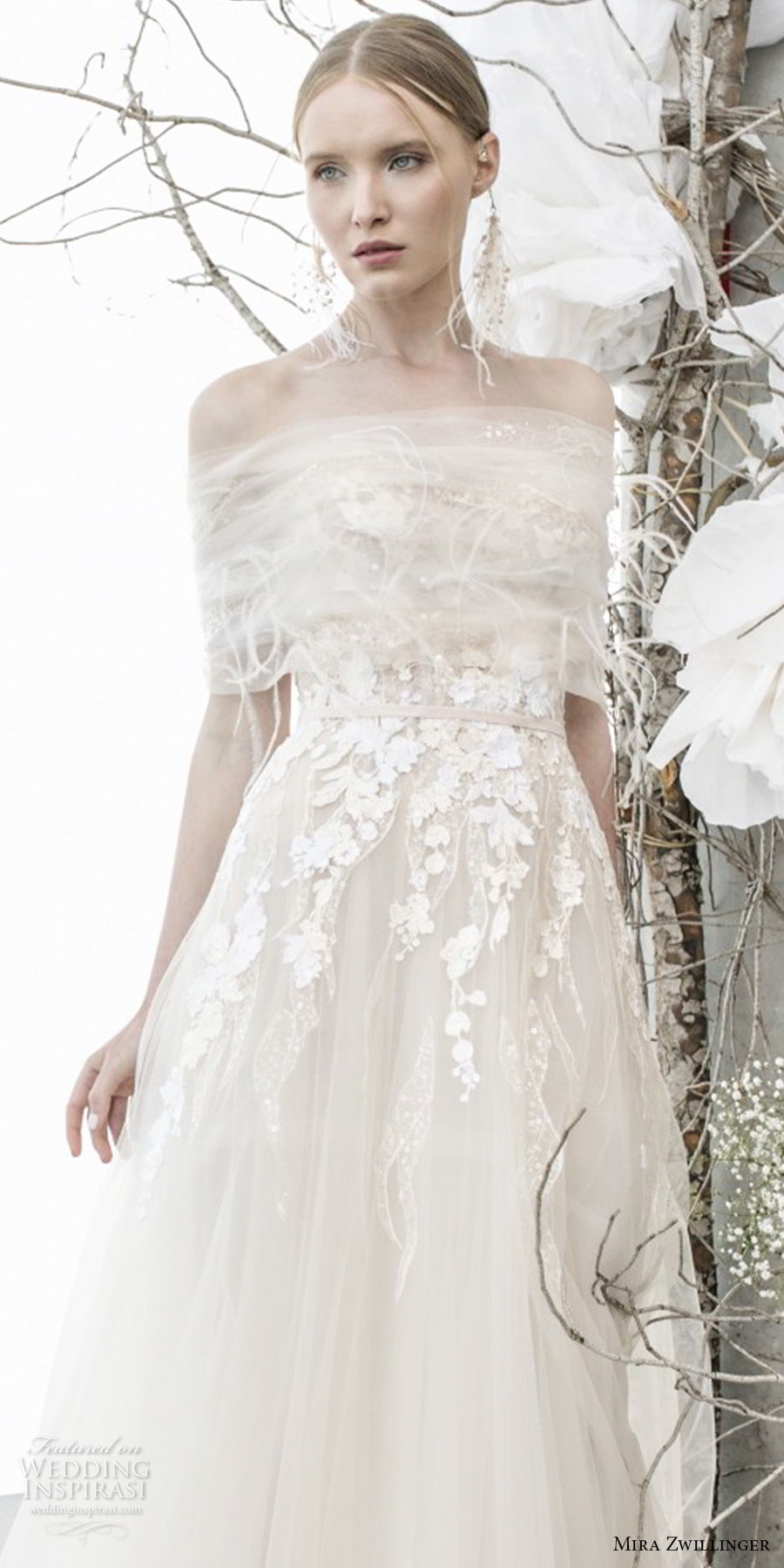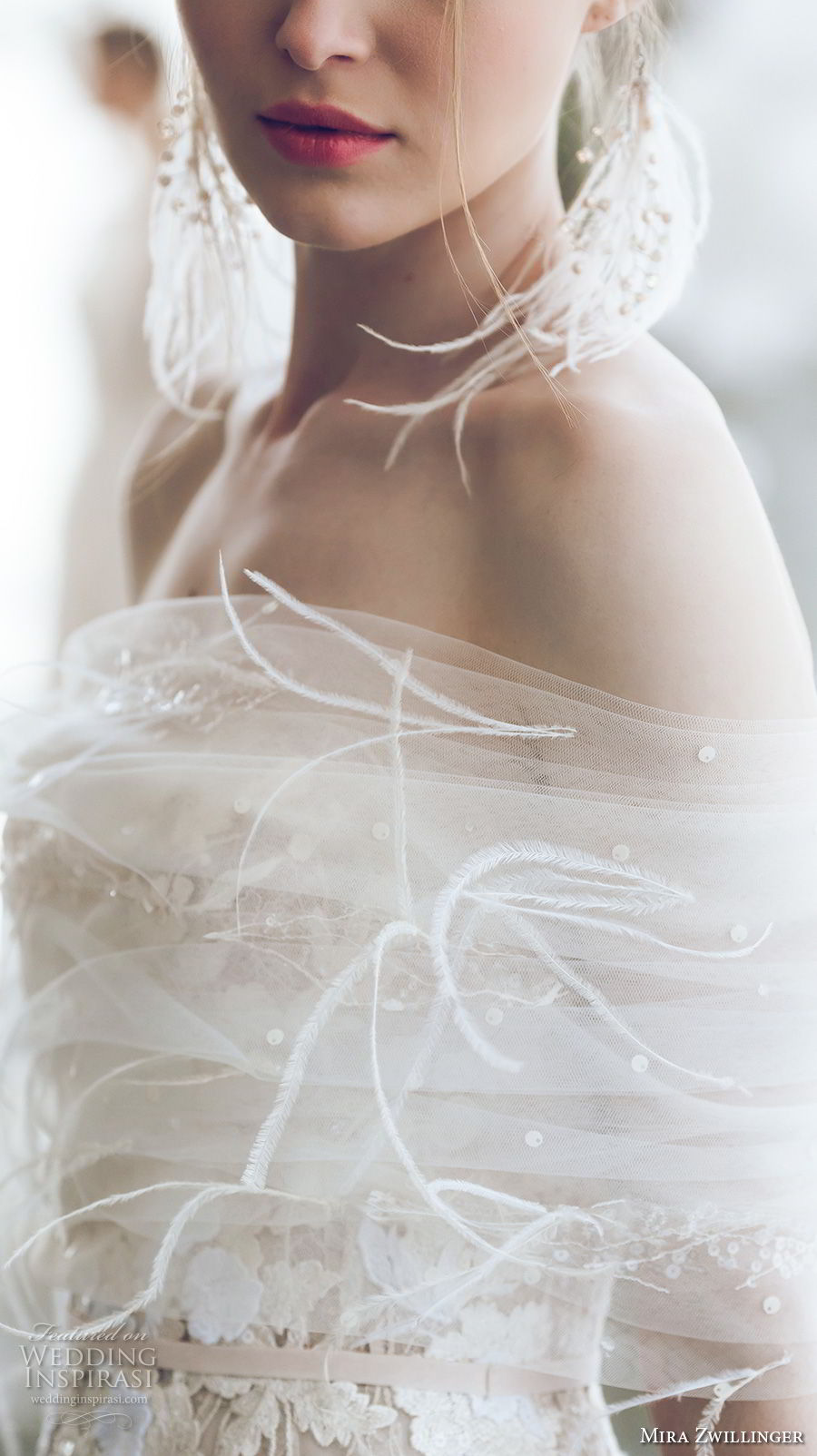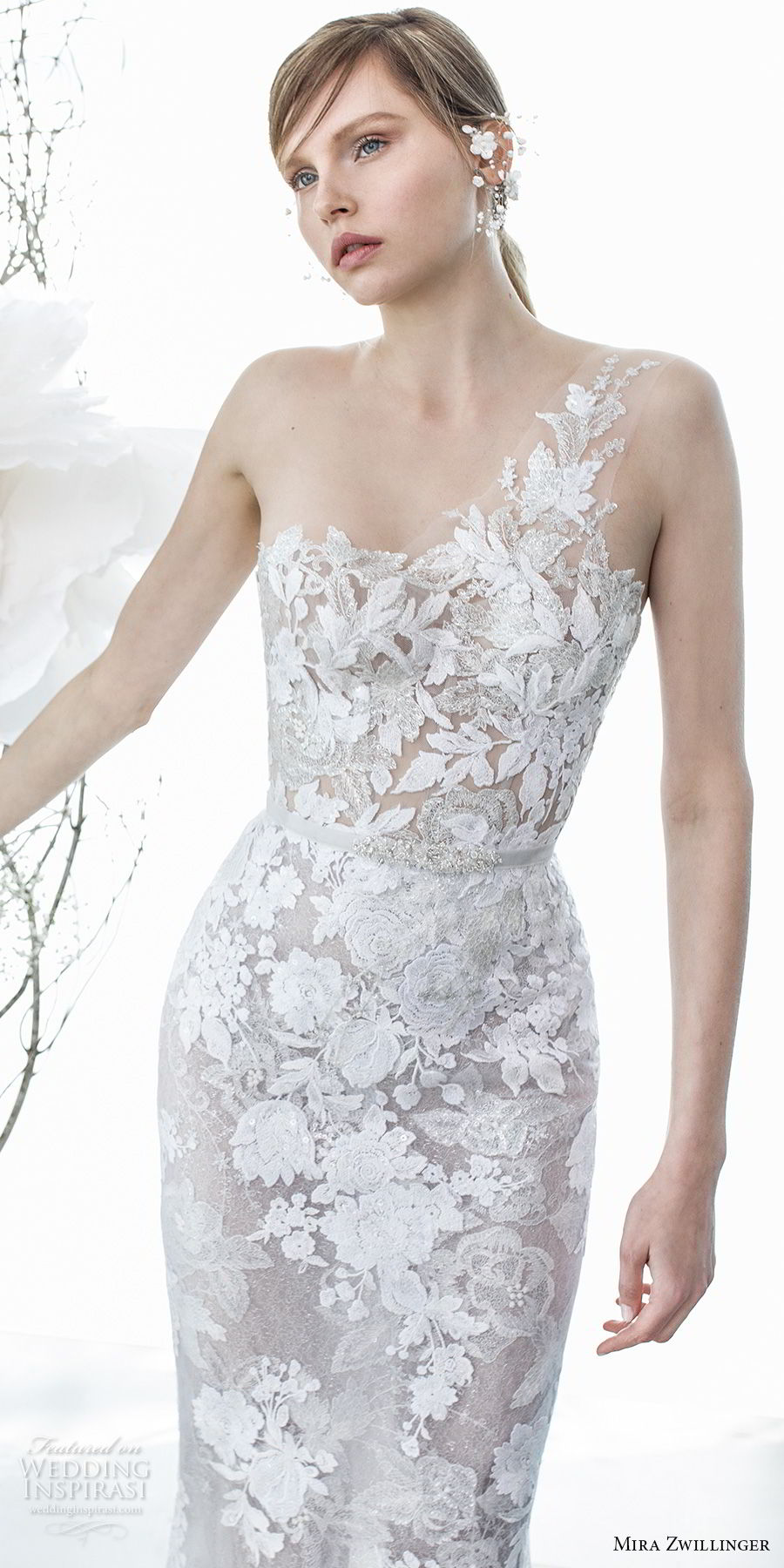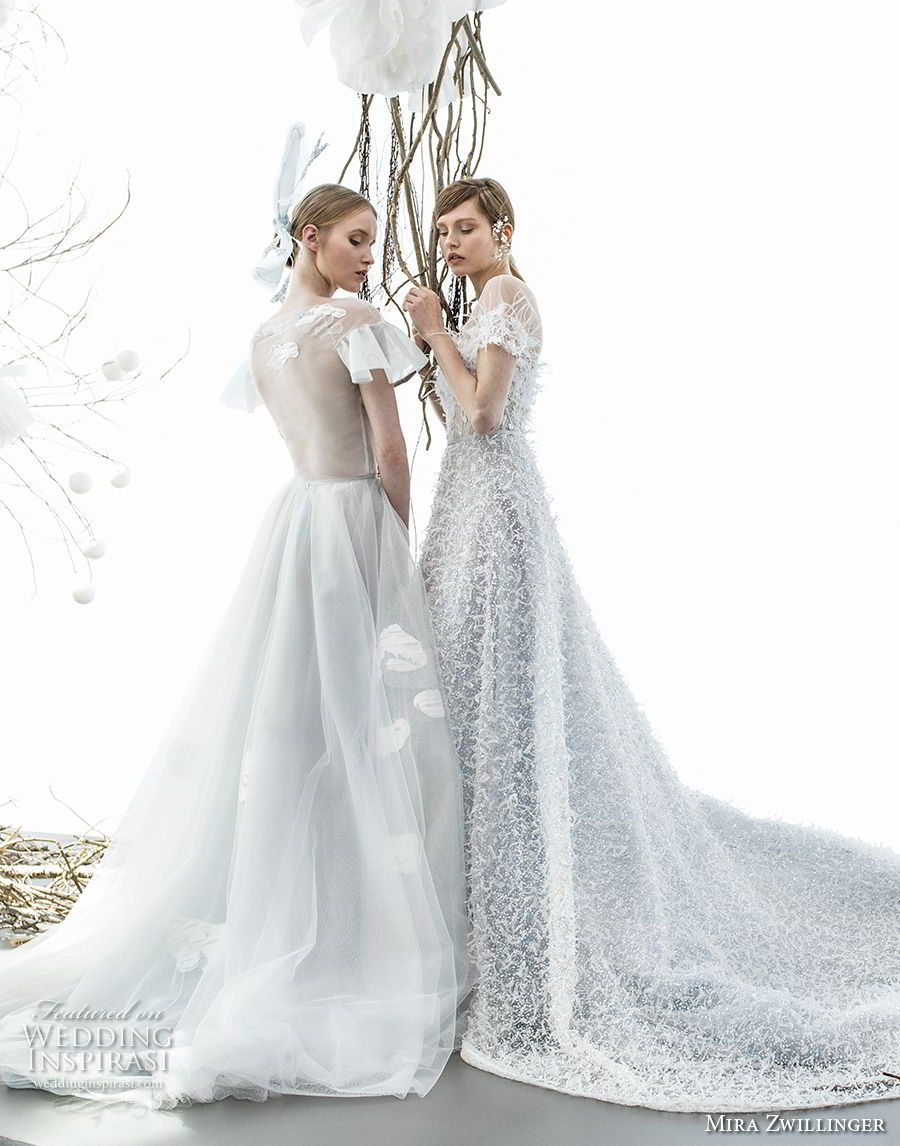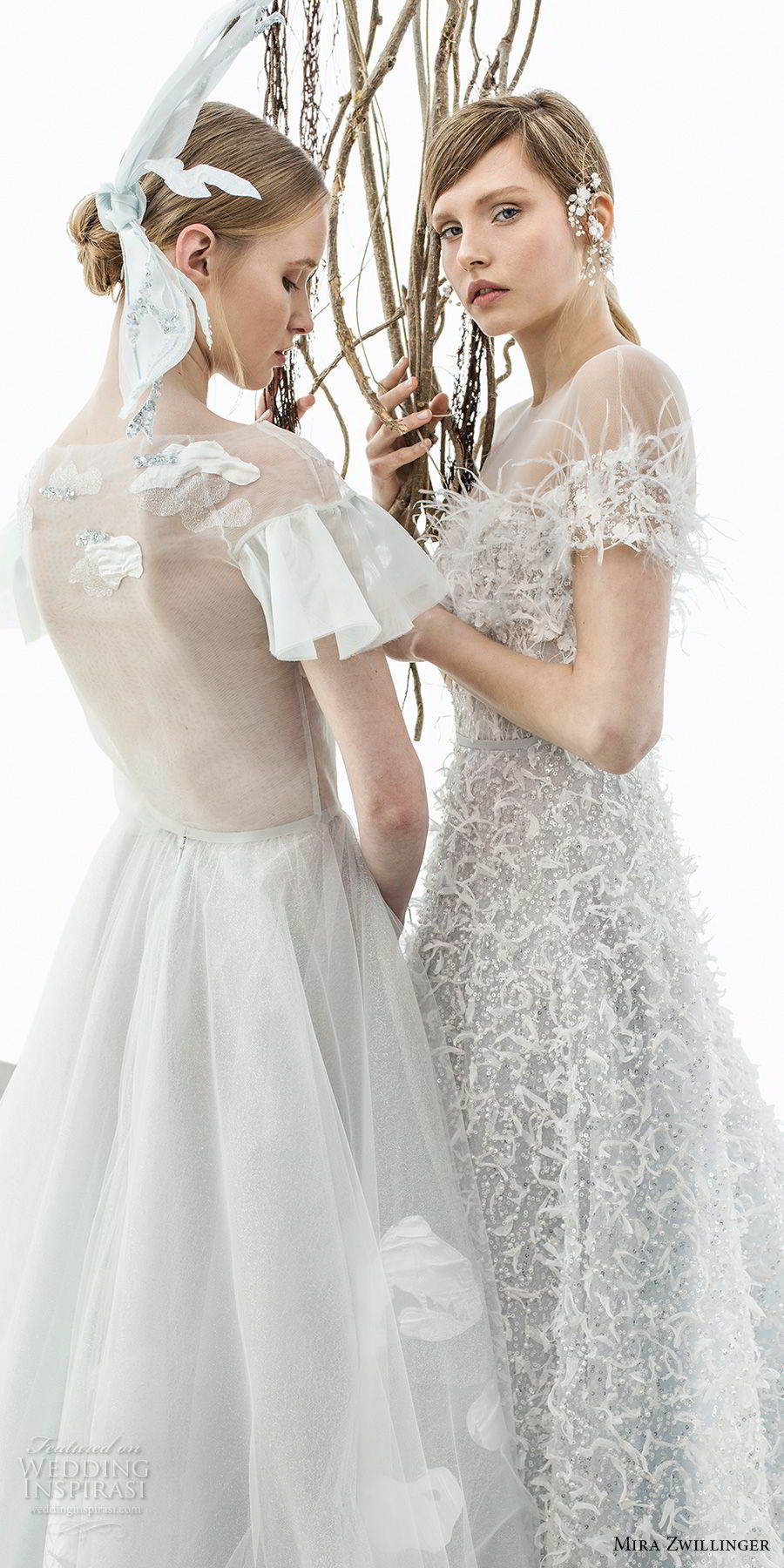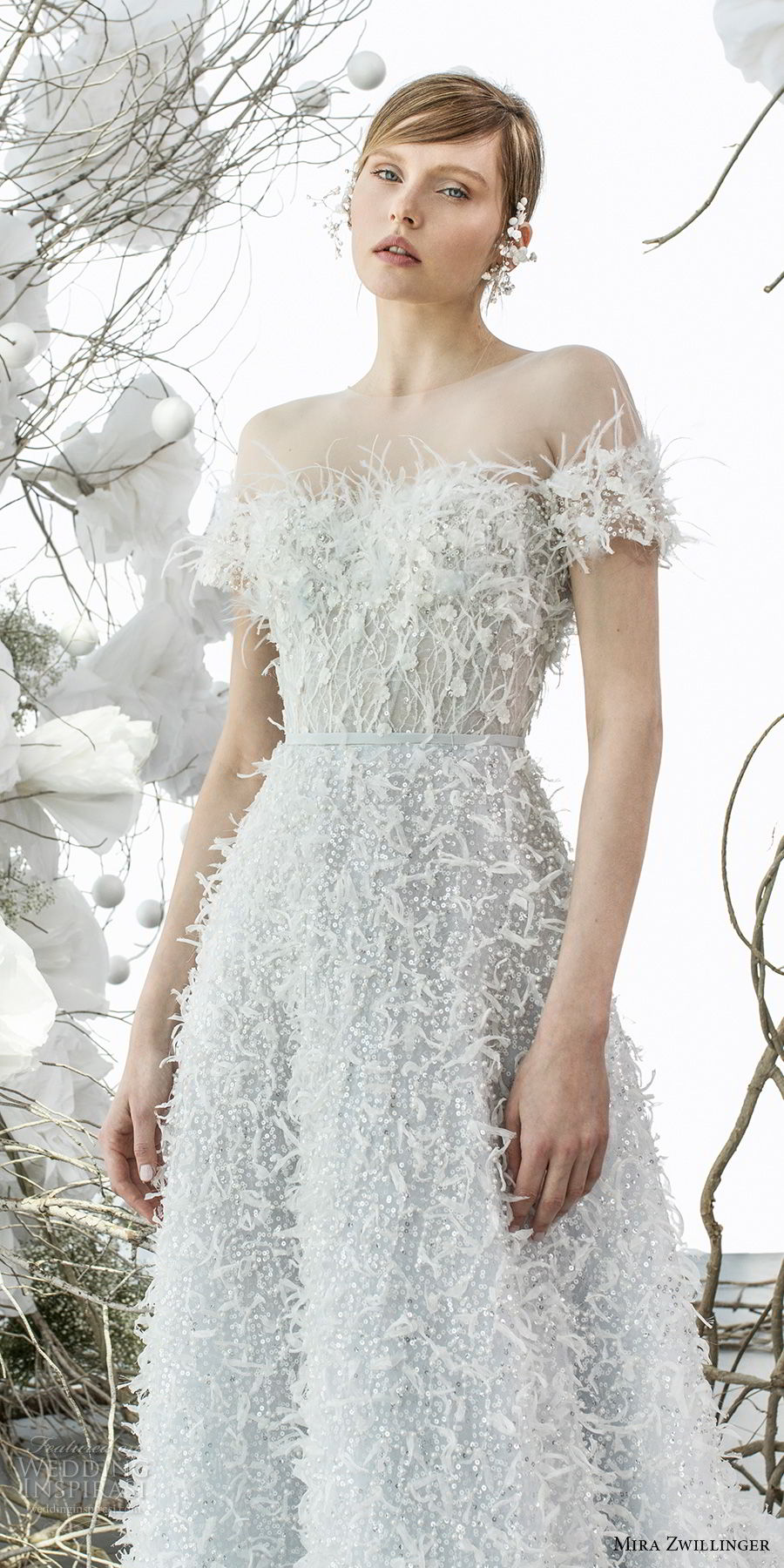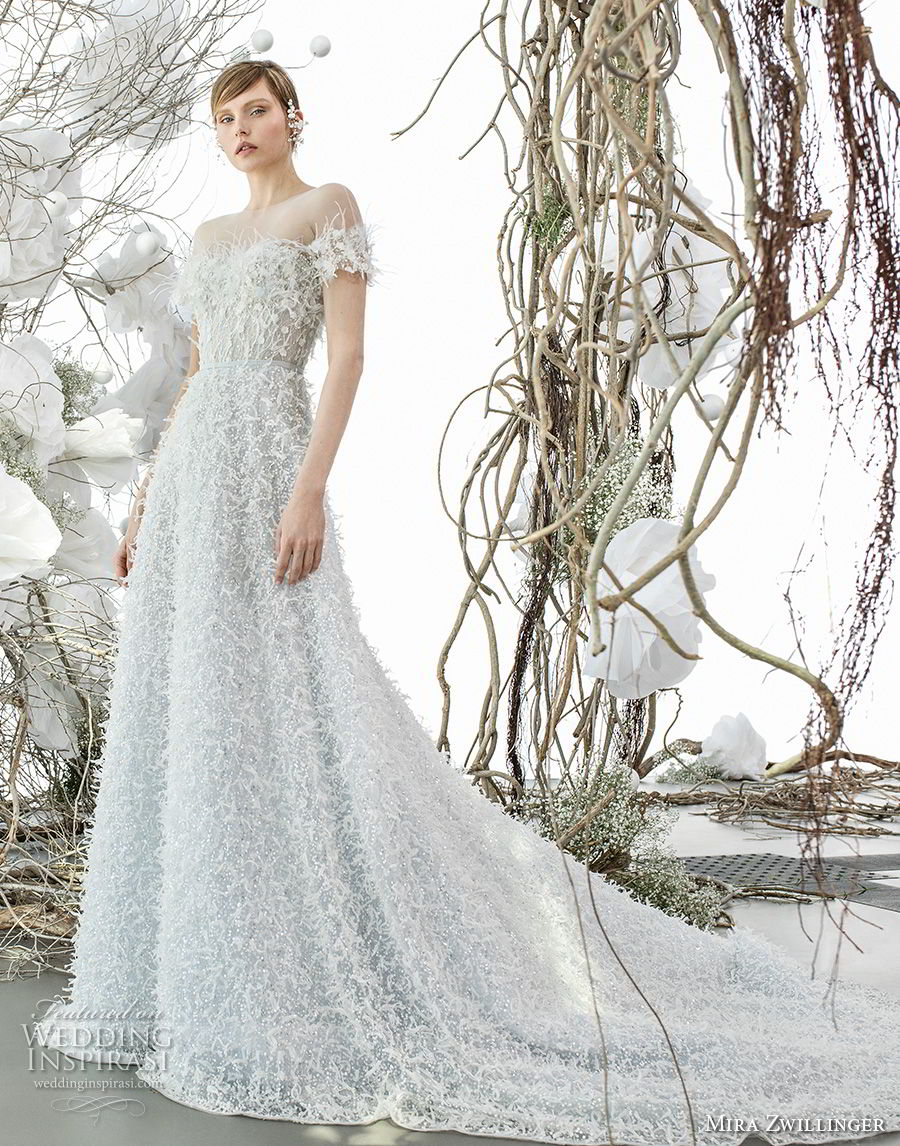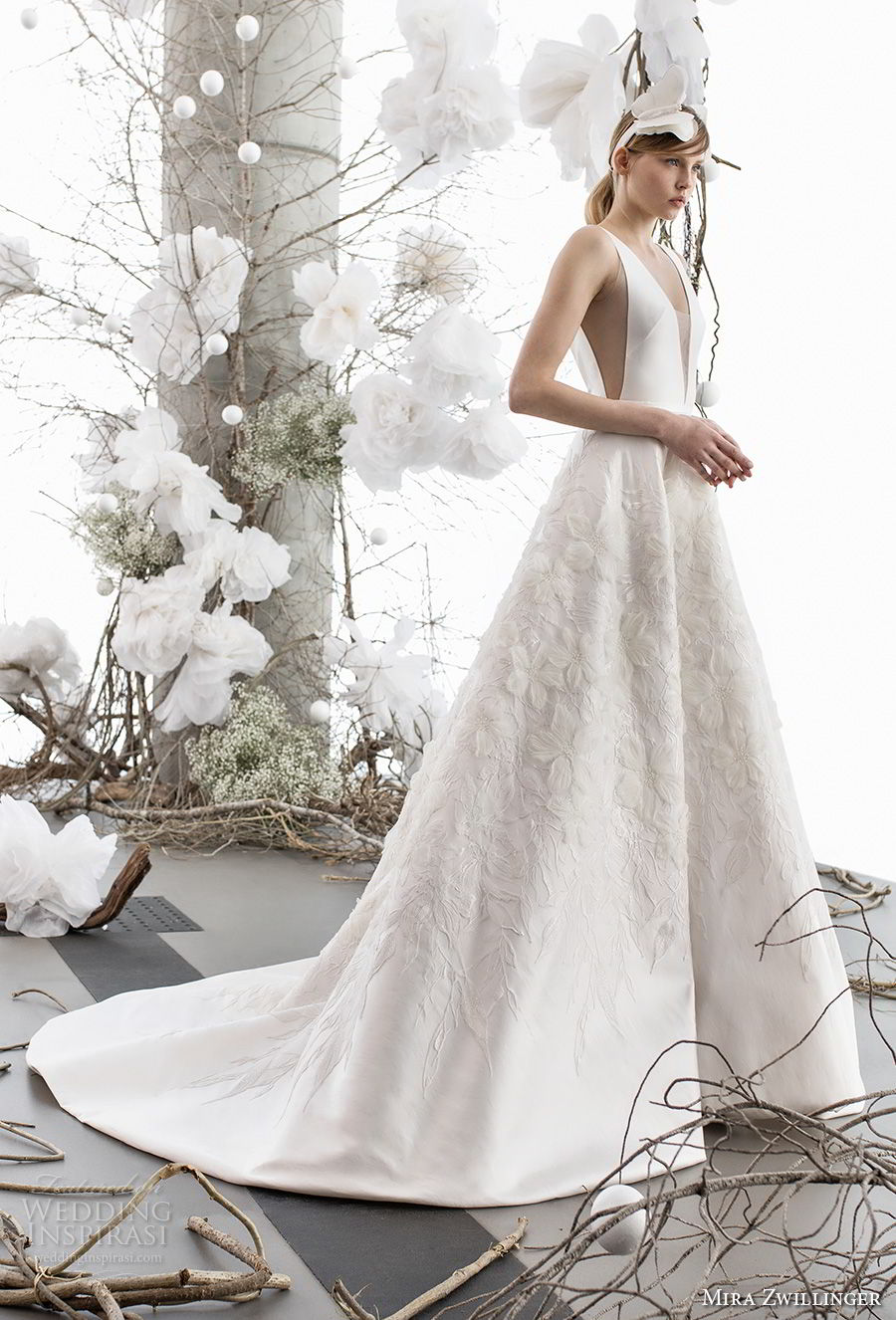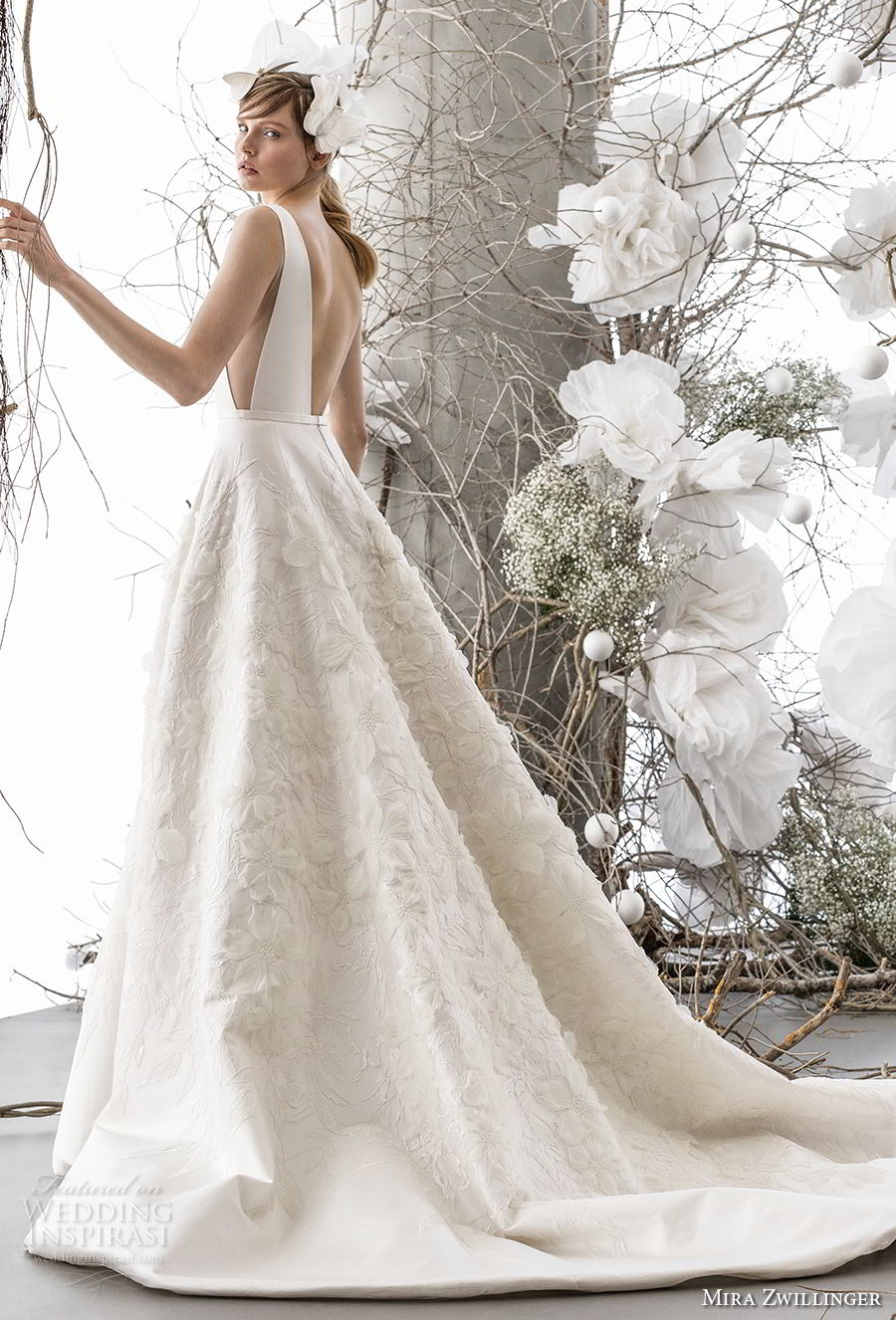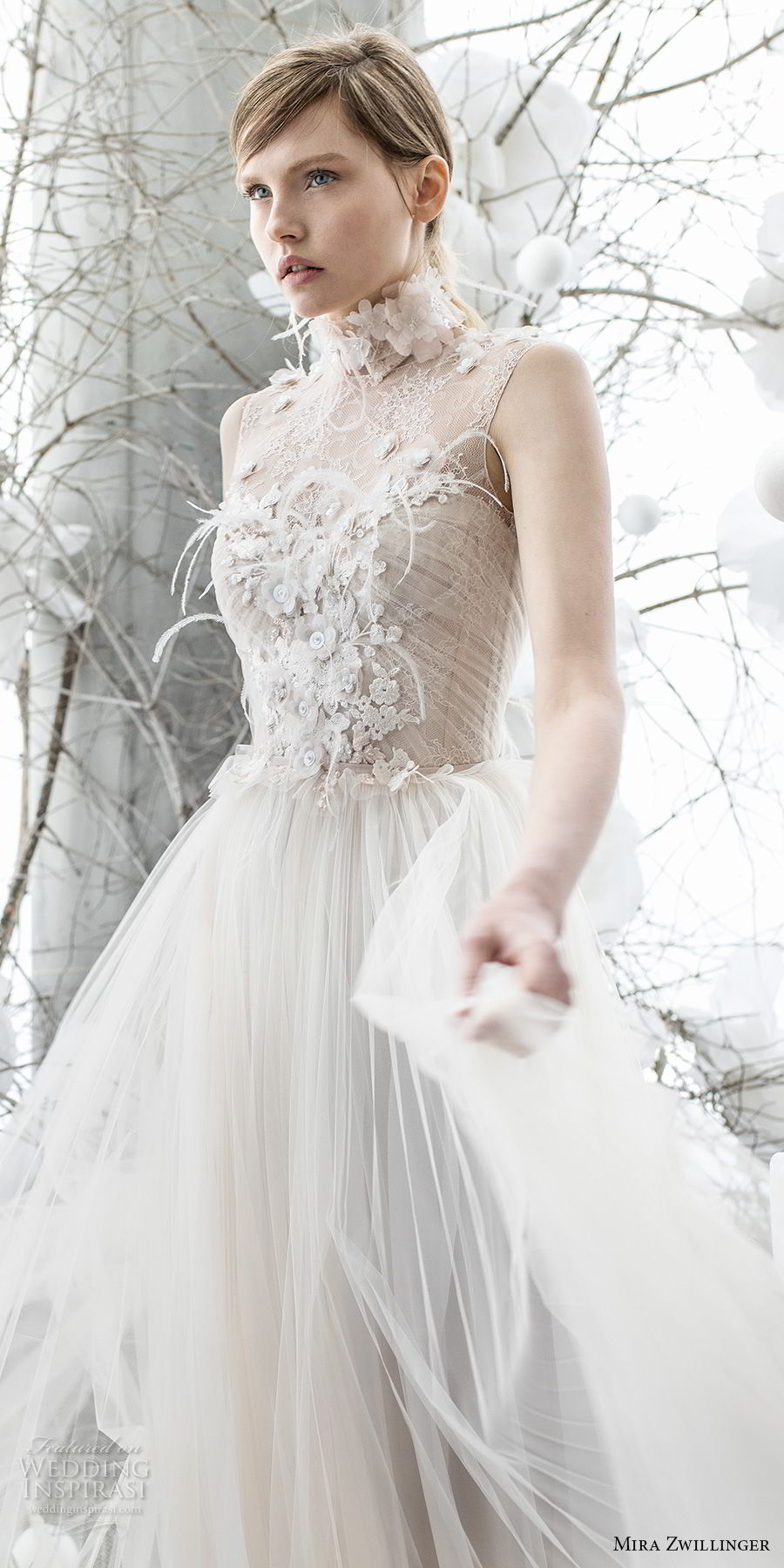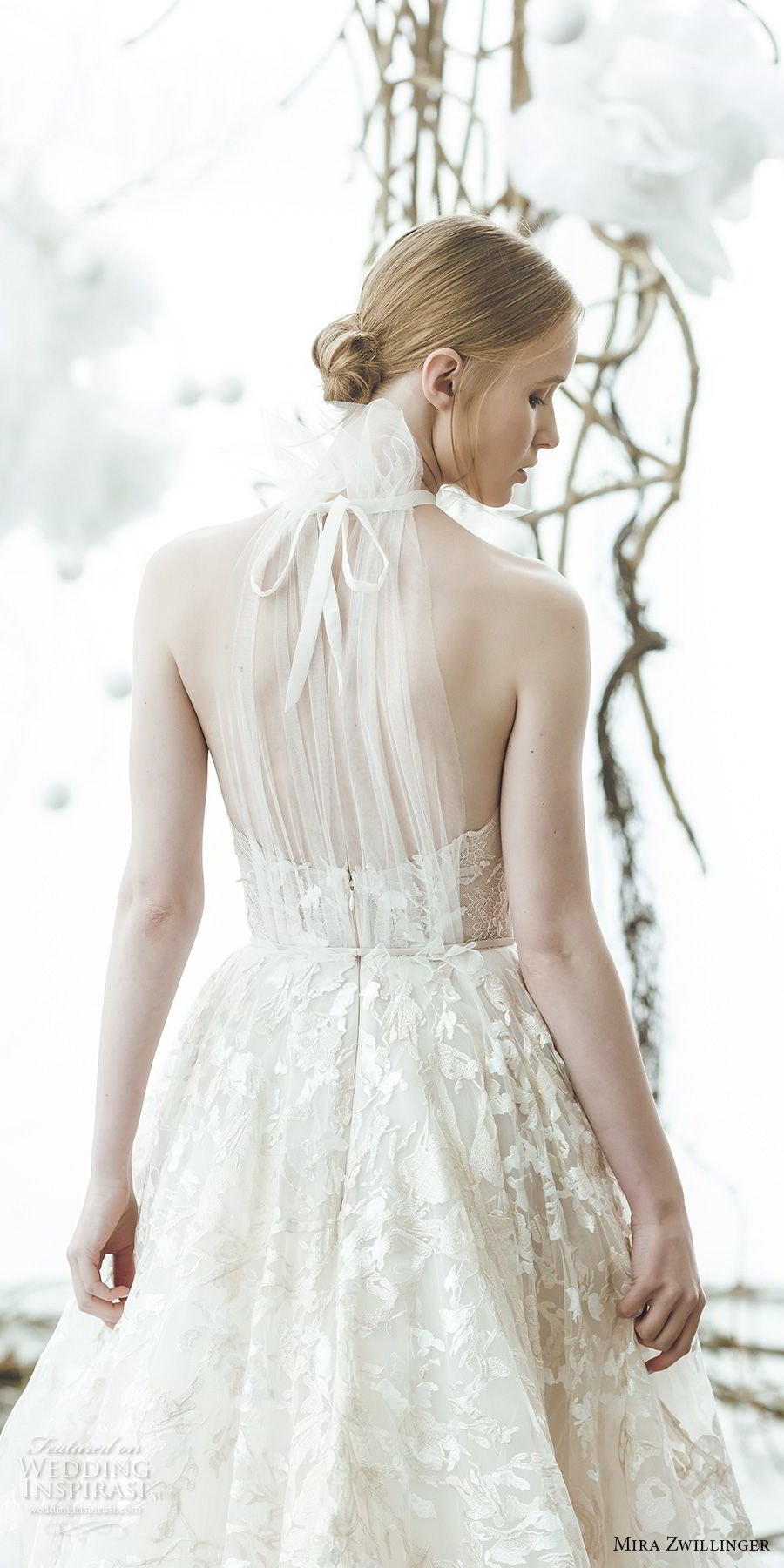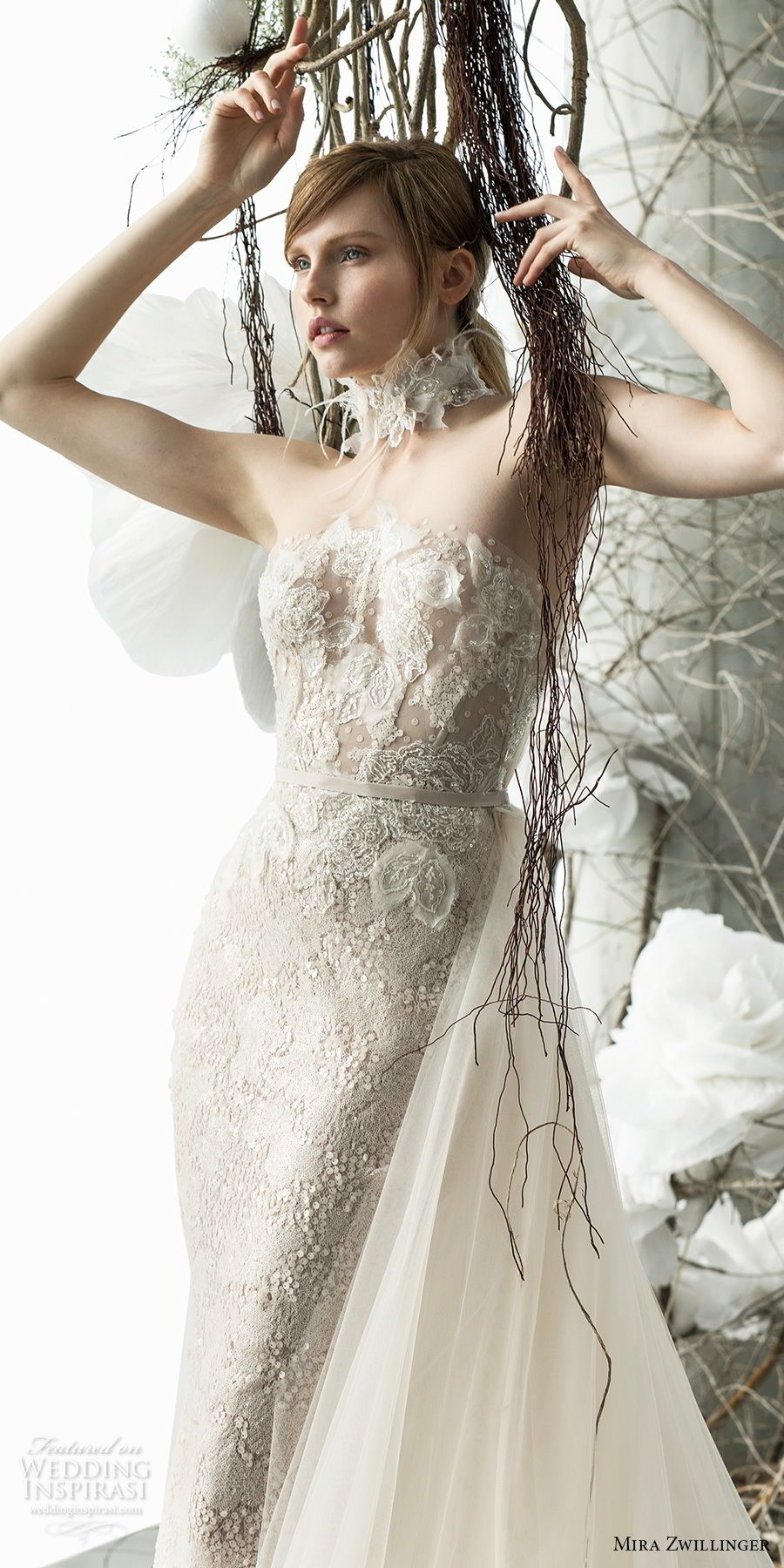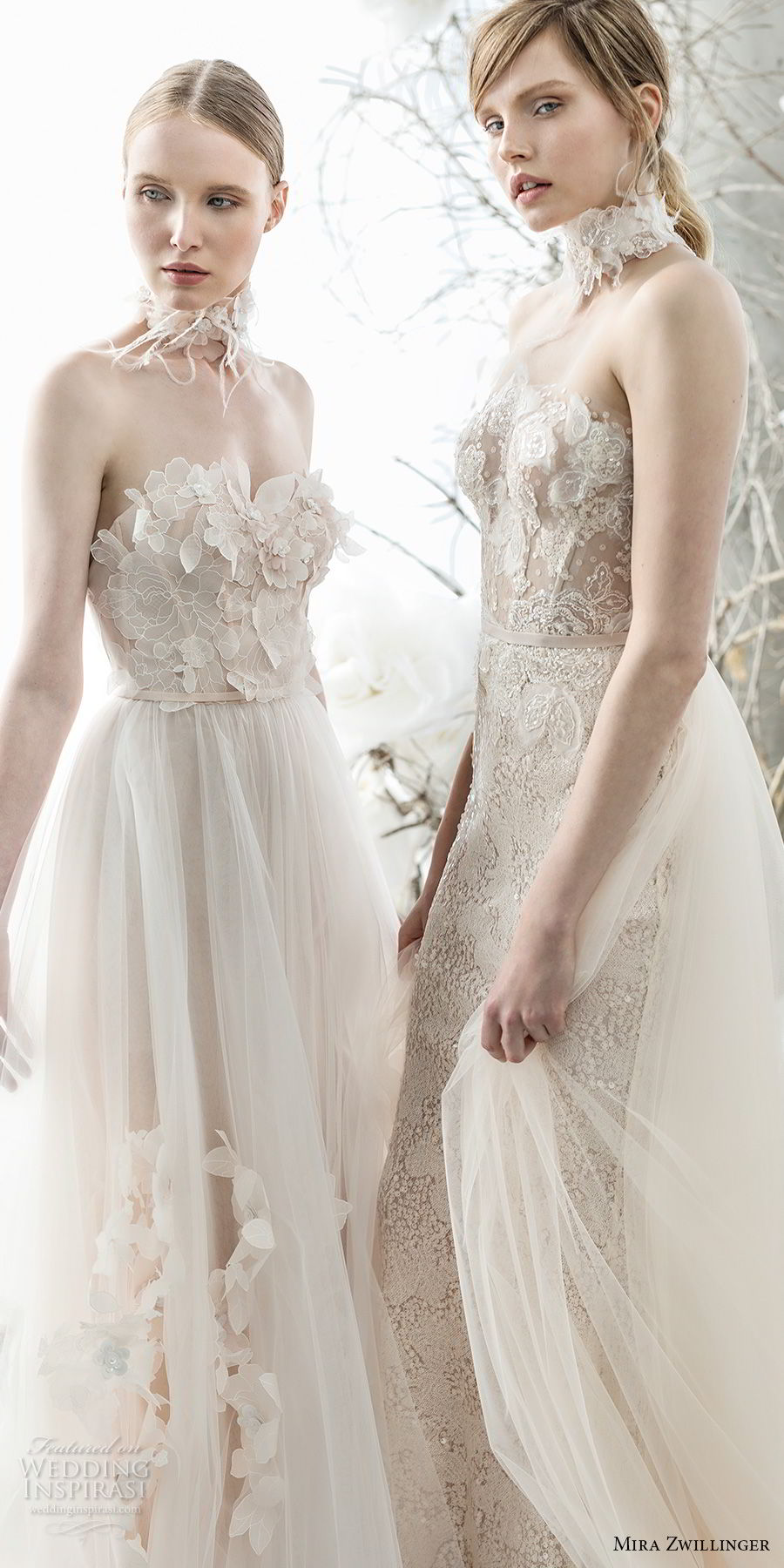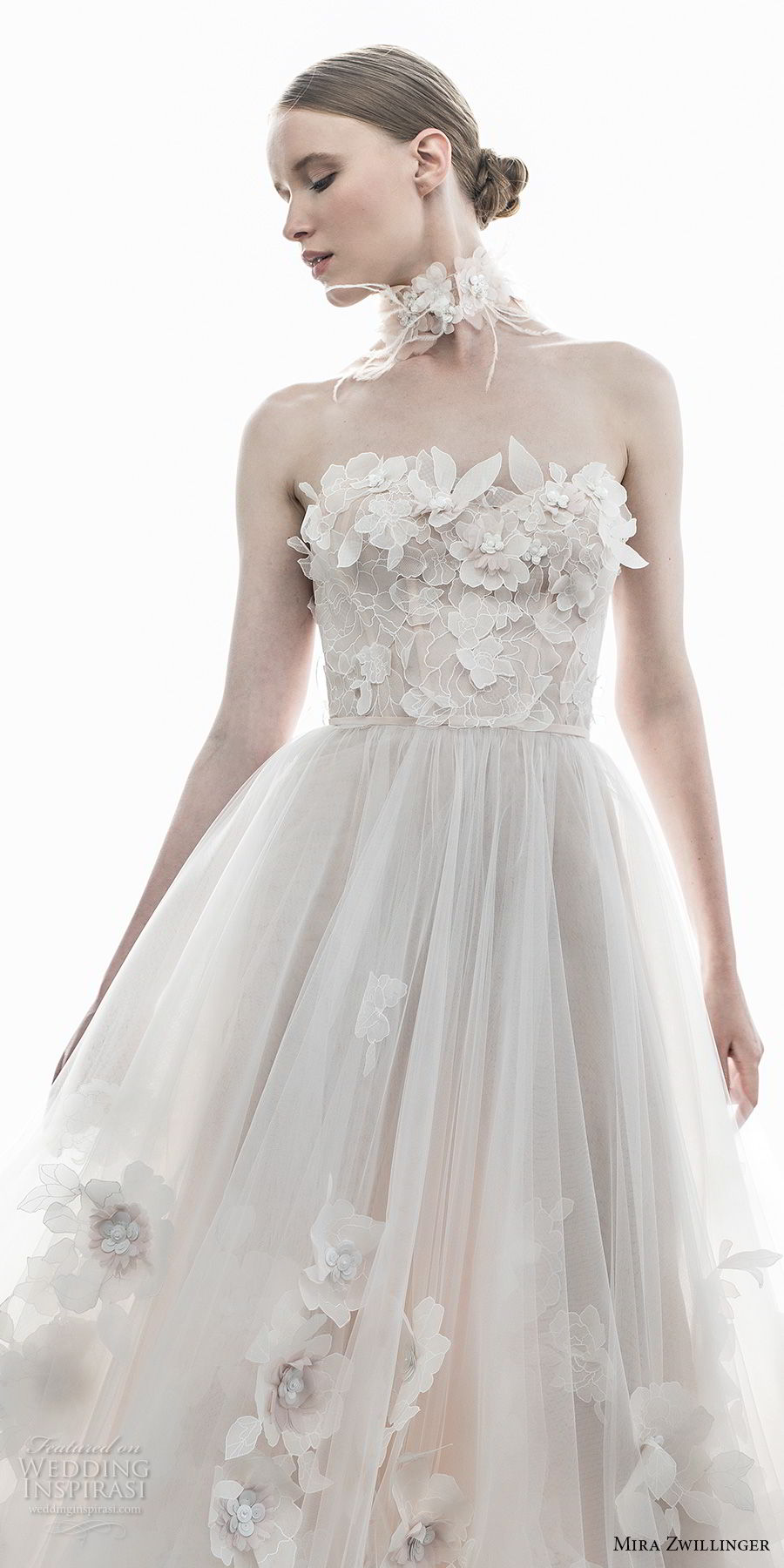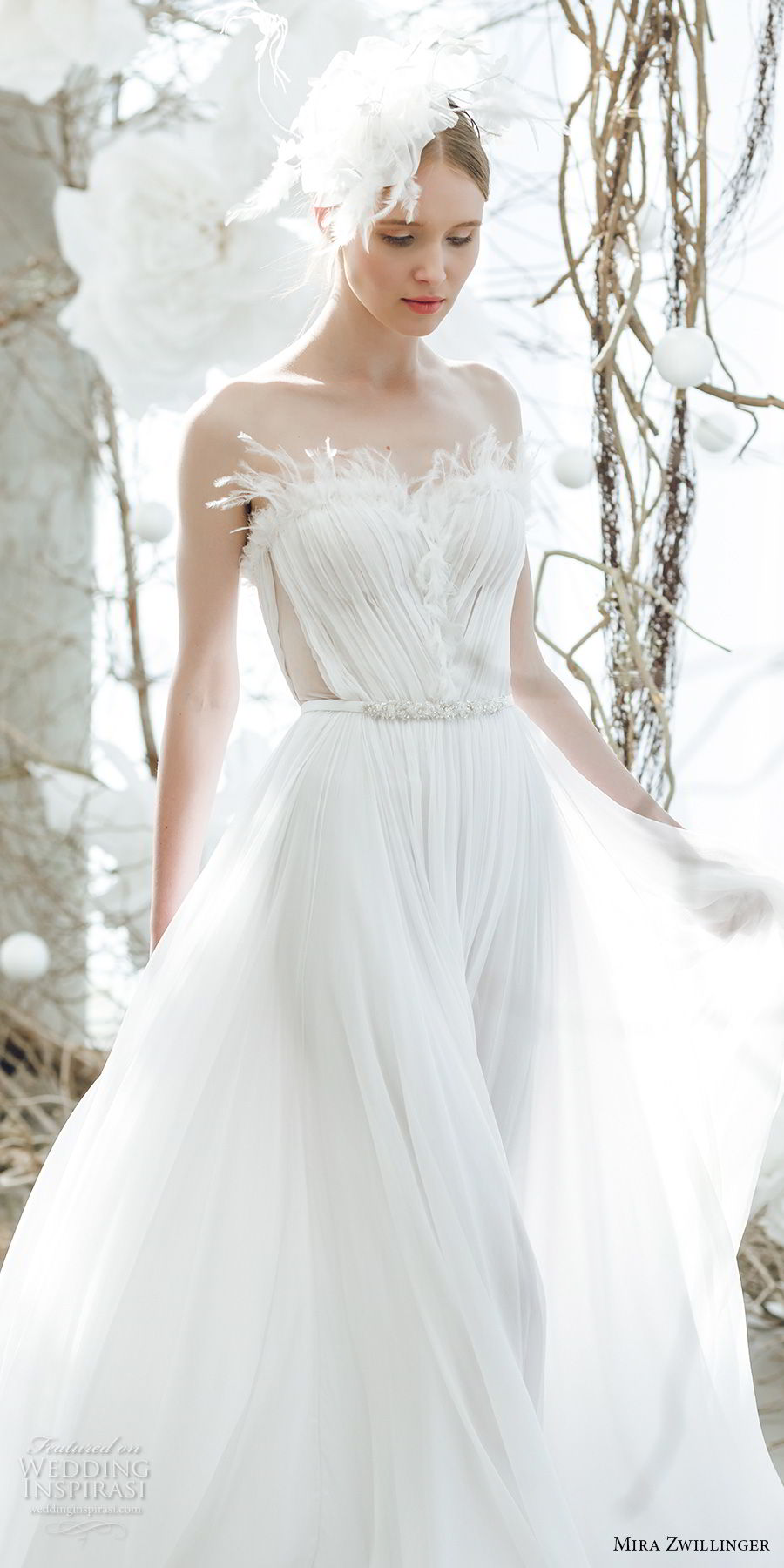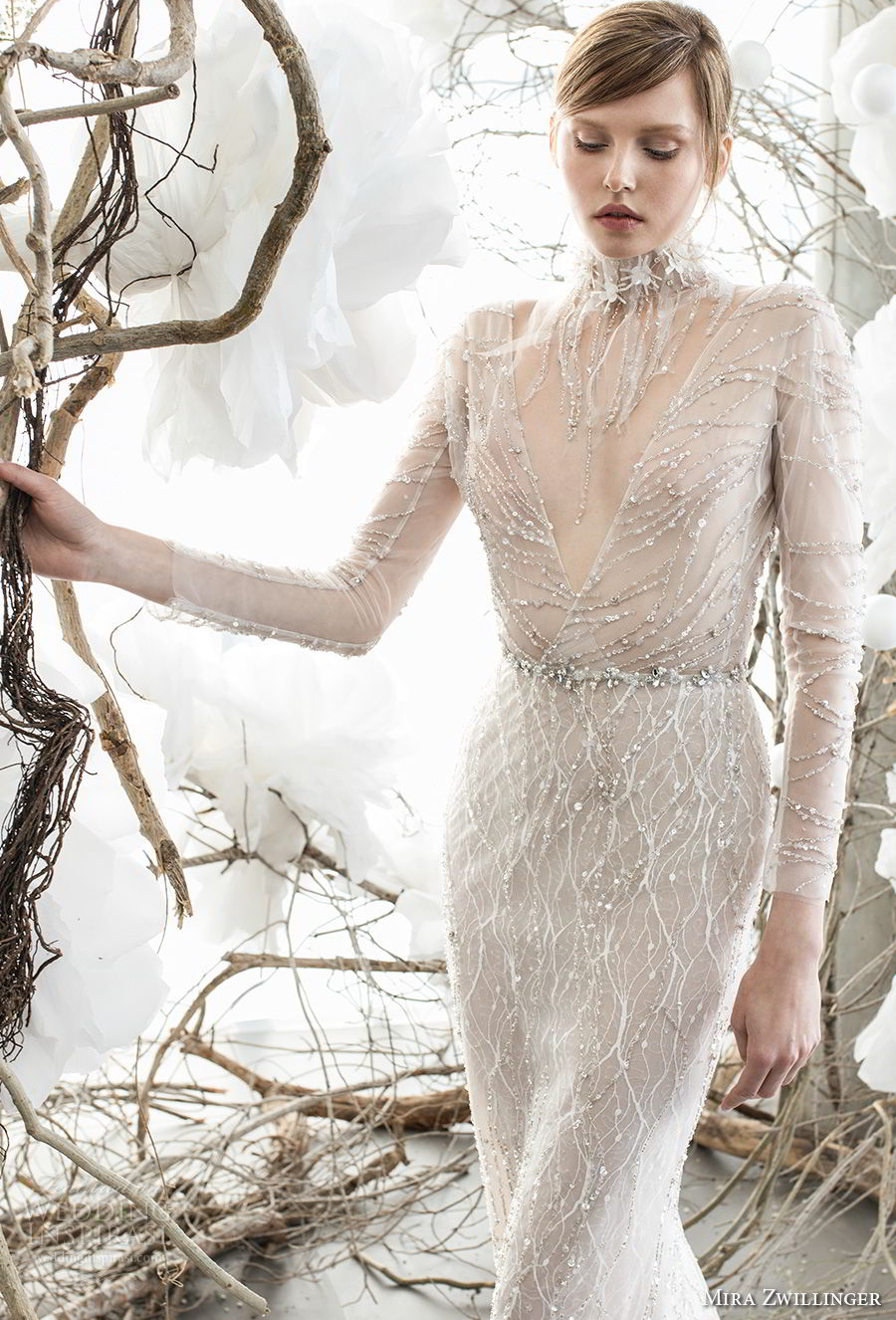 Photos courtesy of Mira Zwillinger. For details, visit Mira Zwillinger.