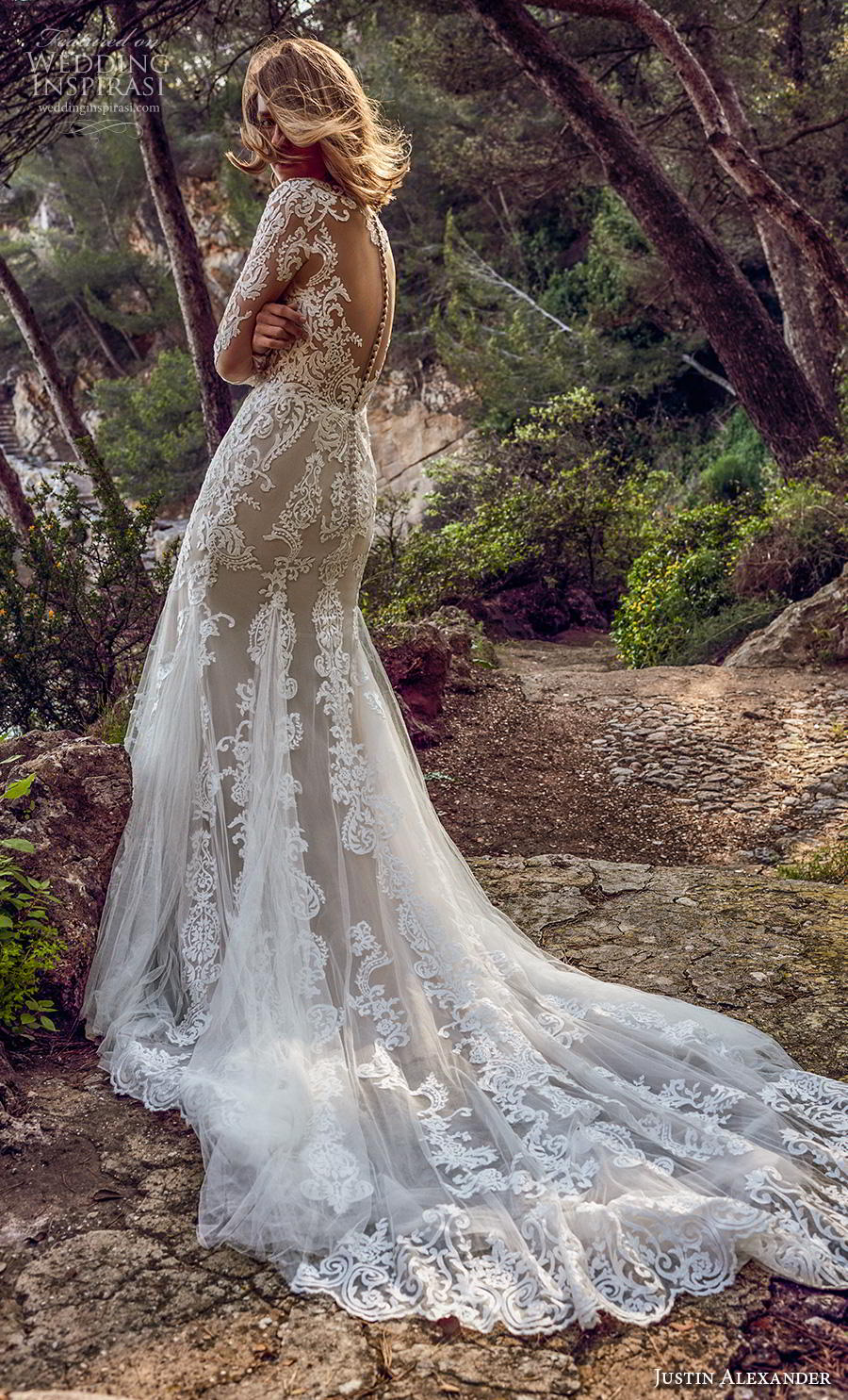 We love Justin Alexander Bridal for classic and refined styles that are simply timeless. For the latest collection they've amped up the glam with gorgeous details taking center stage. For the Spring/Summer 2019 season, elements of Art Deco and the Roaring Twenties are interpreted into intricate bead work adorning the bodices, with crisp silhouettes and unique patterns adding a contemporary touch.
"Jazz age styles are a sensual nod to the 20's and 30's and complement the collection beautifully, as does 1950′s preppy chic styles. 'Barely there' gowns add an exciting element to the collection, while modern clean styles are edgy yet sophisticated. The collection features a range of styles and silhouettes allowing every bride to be herself on her wedding day."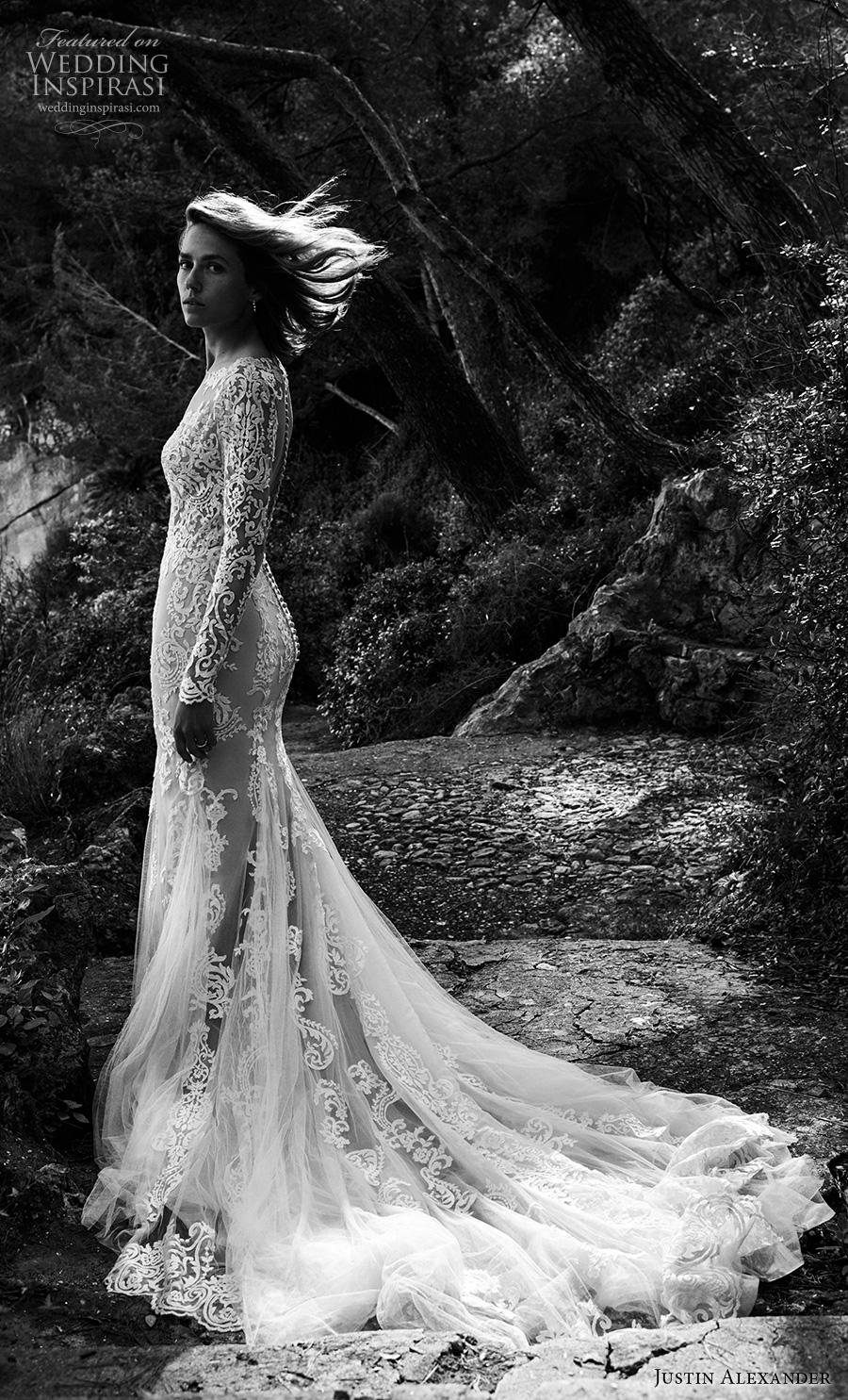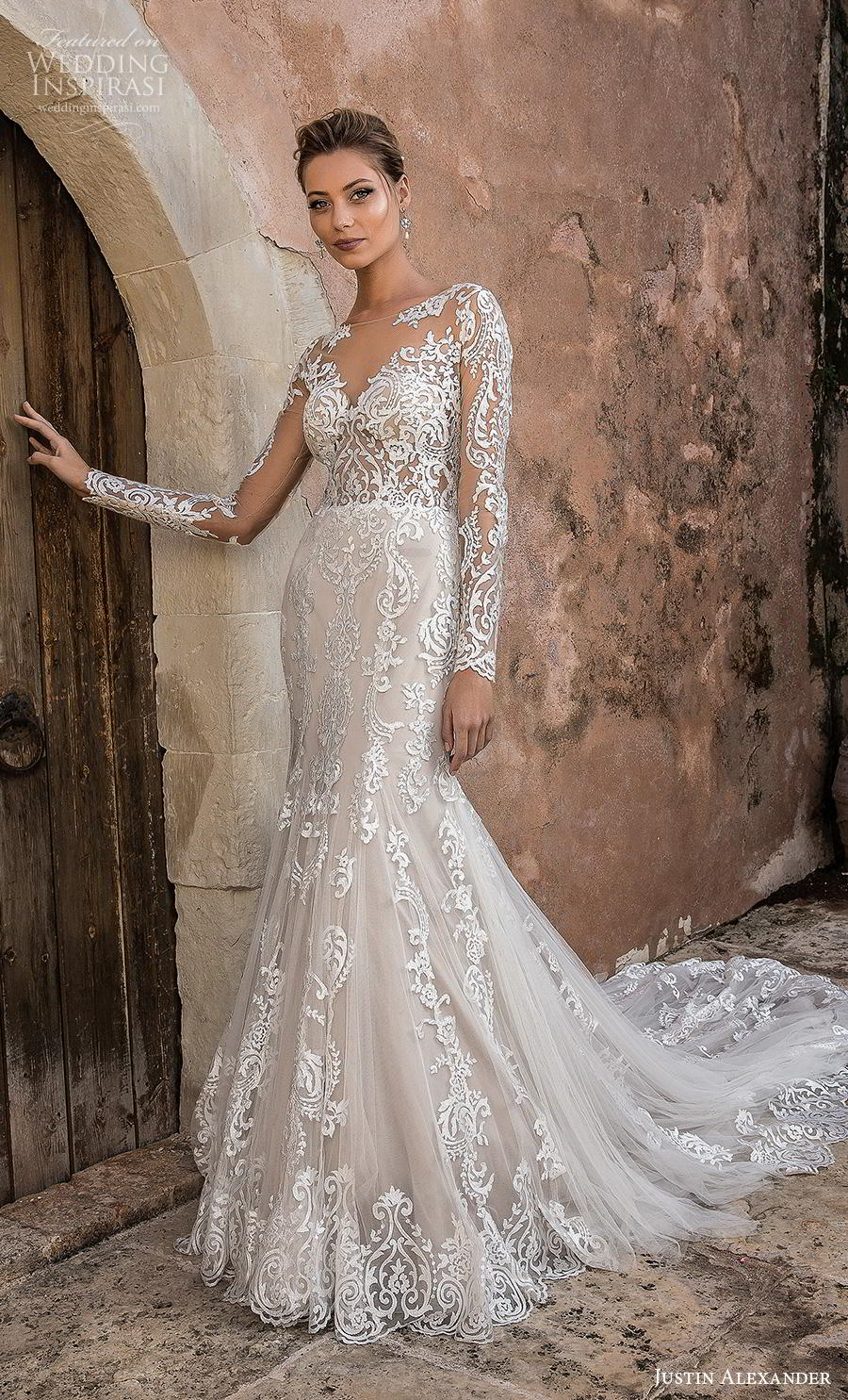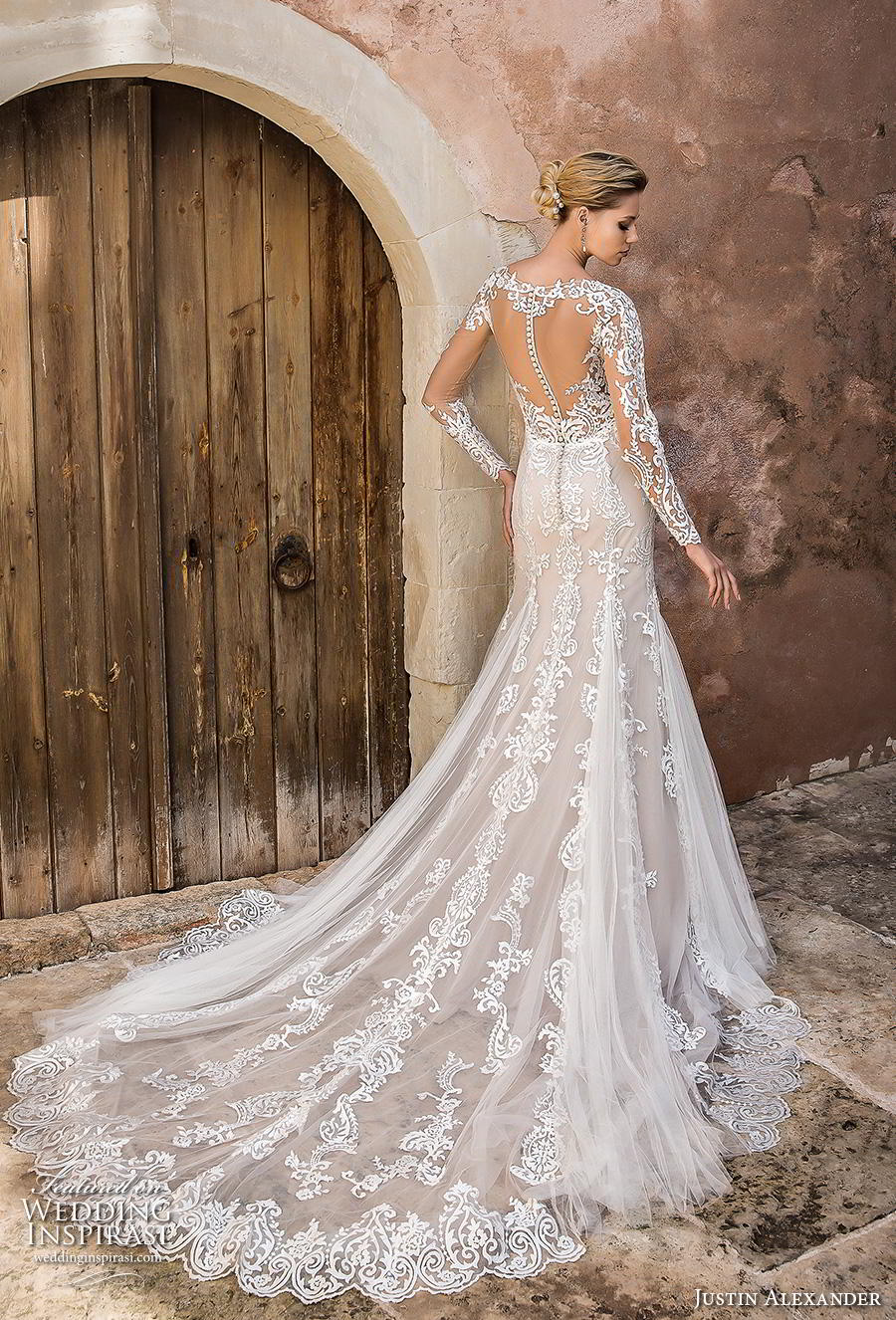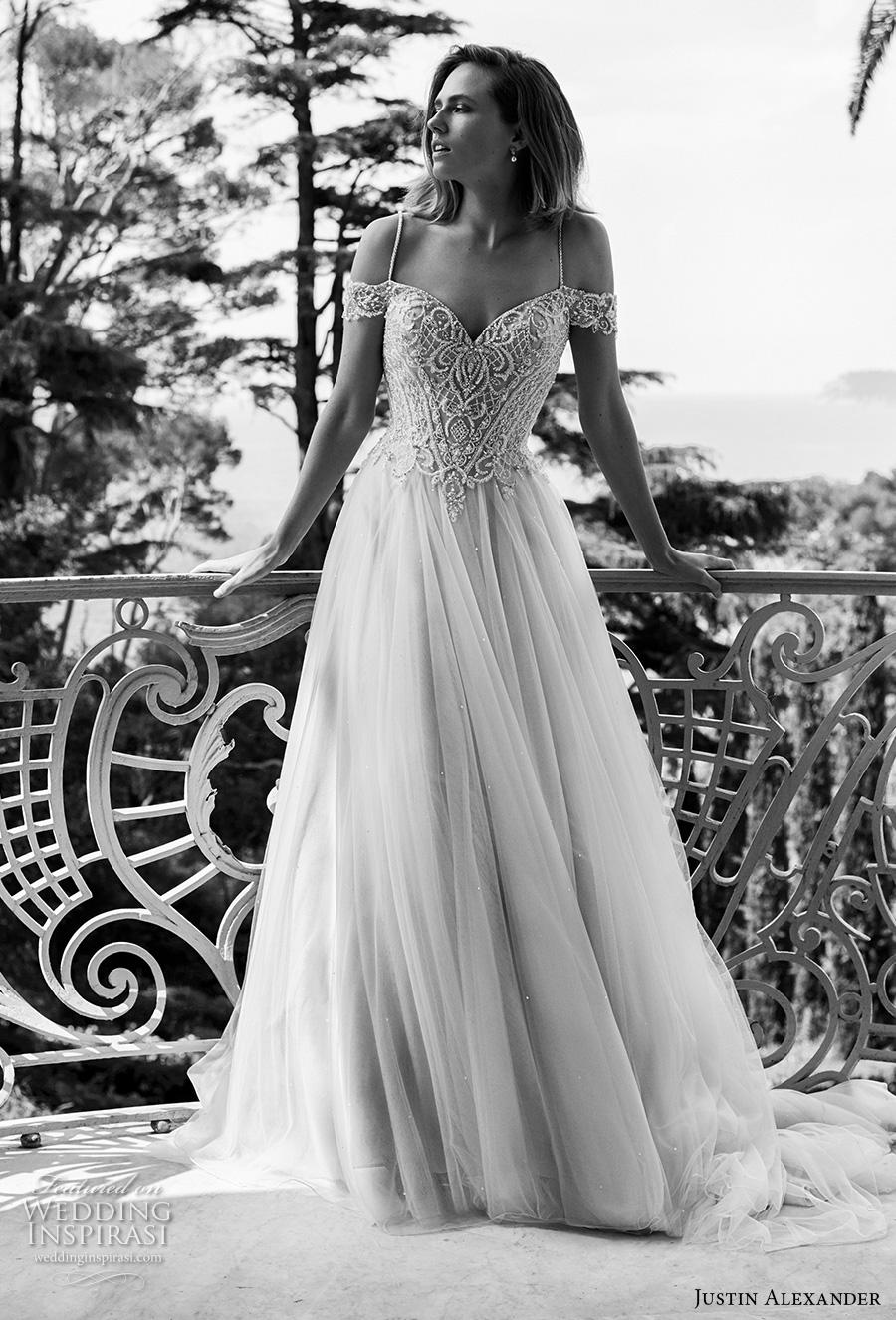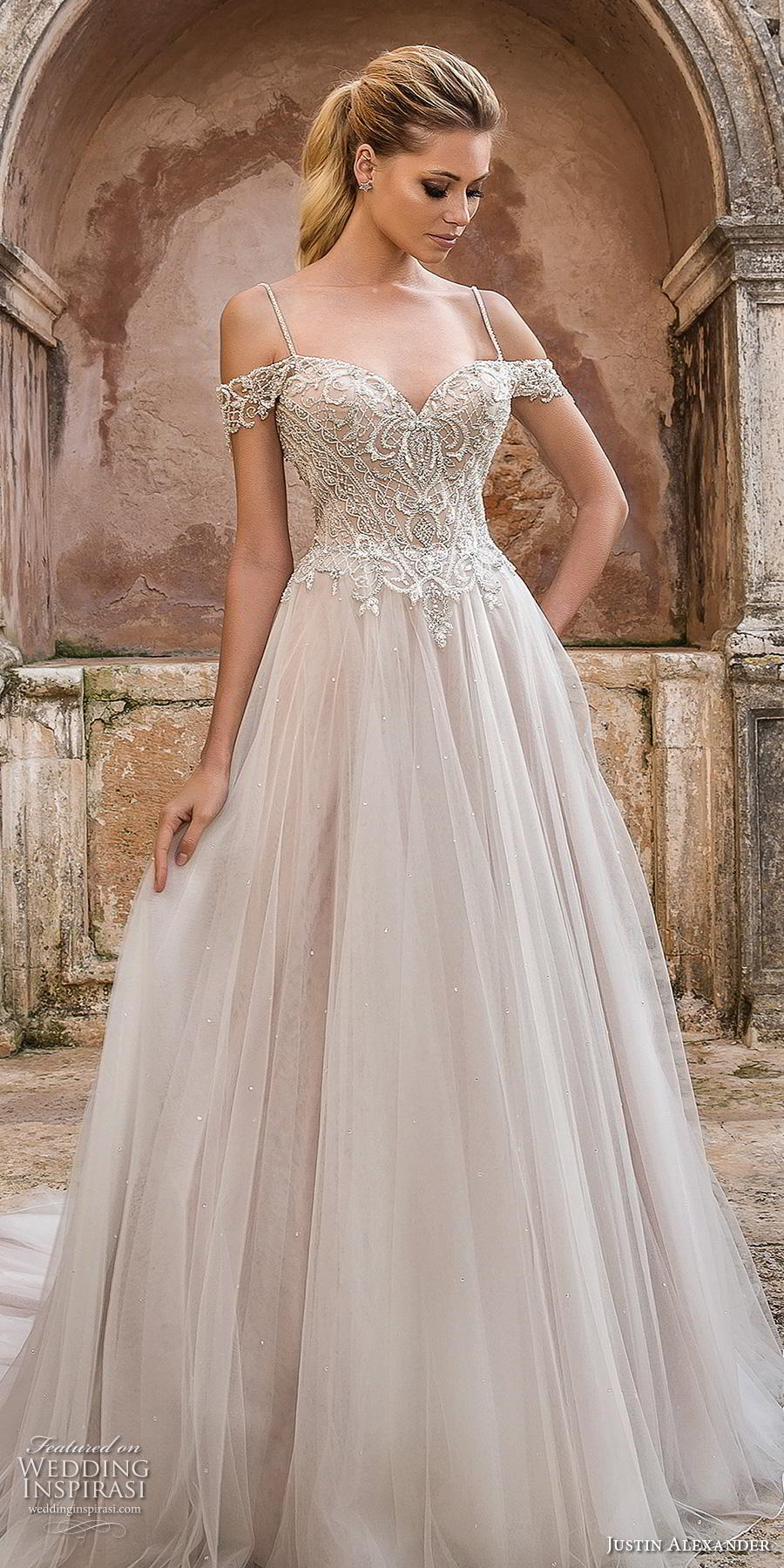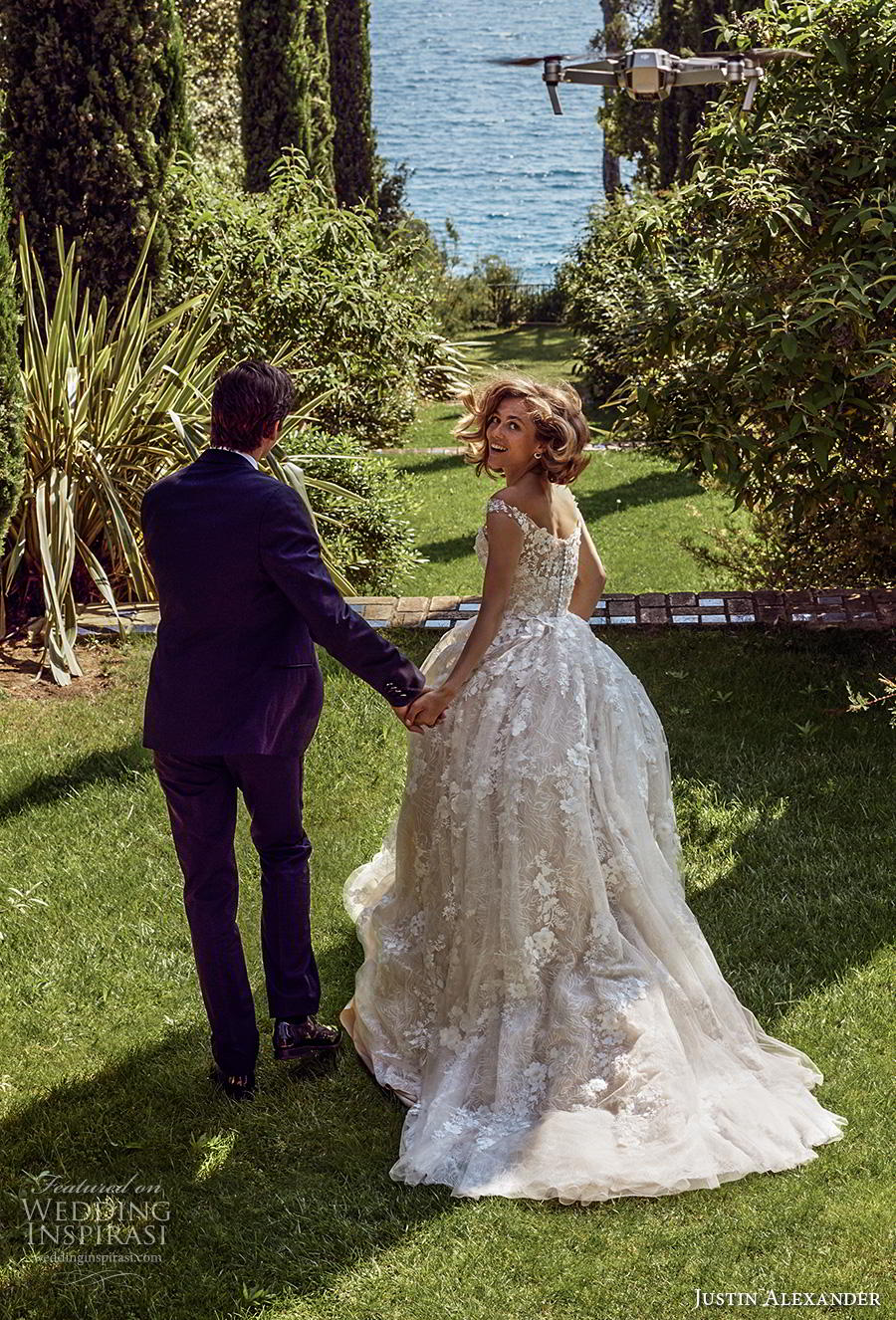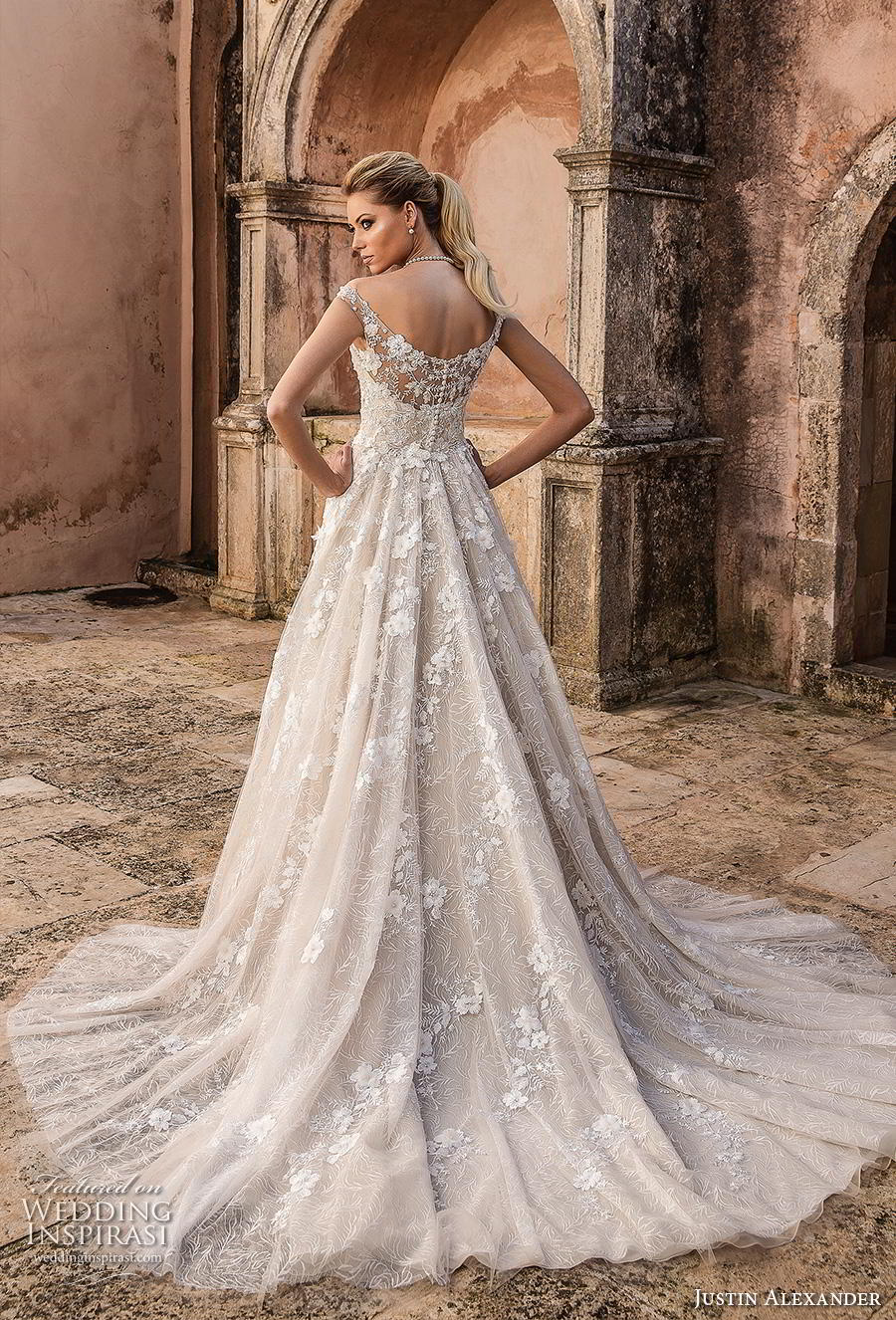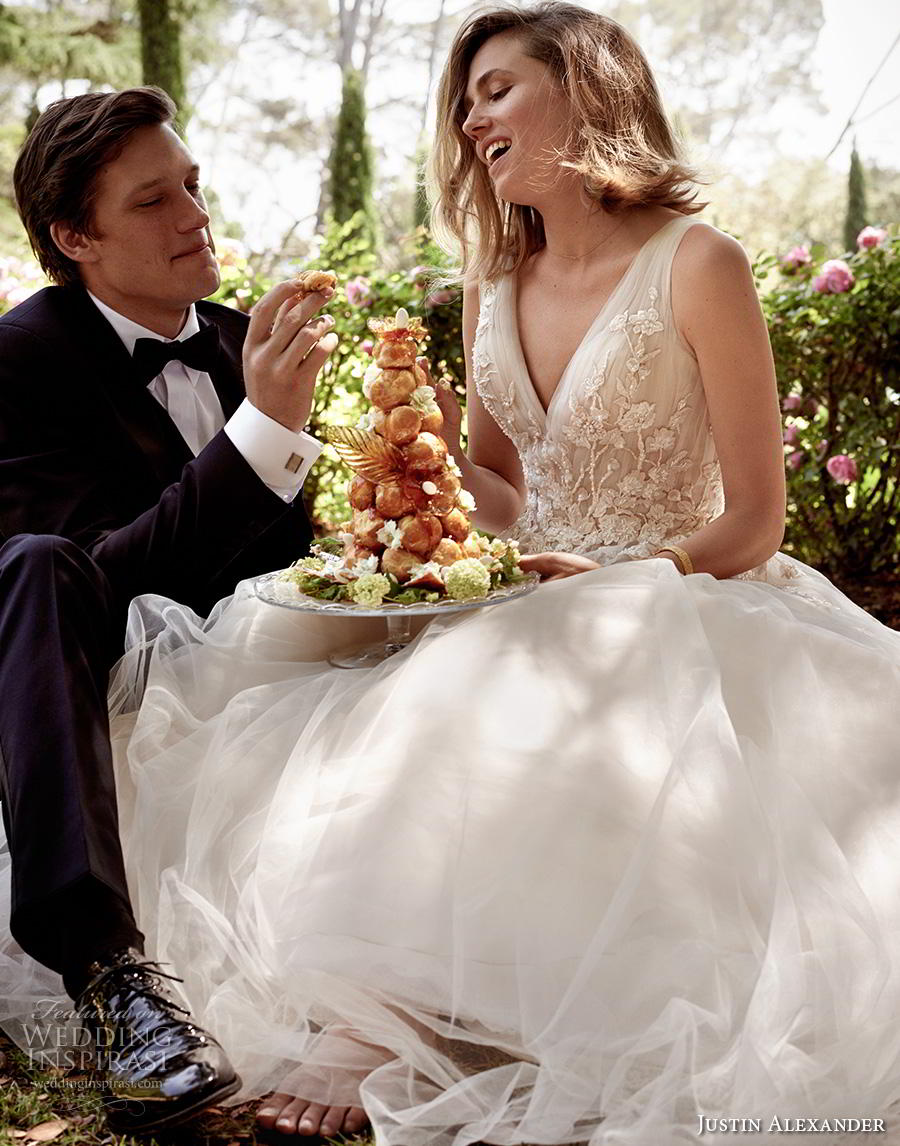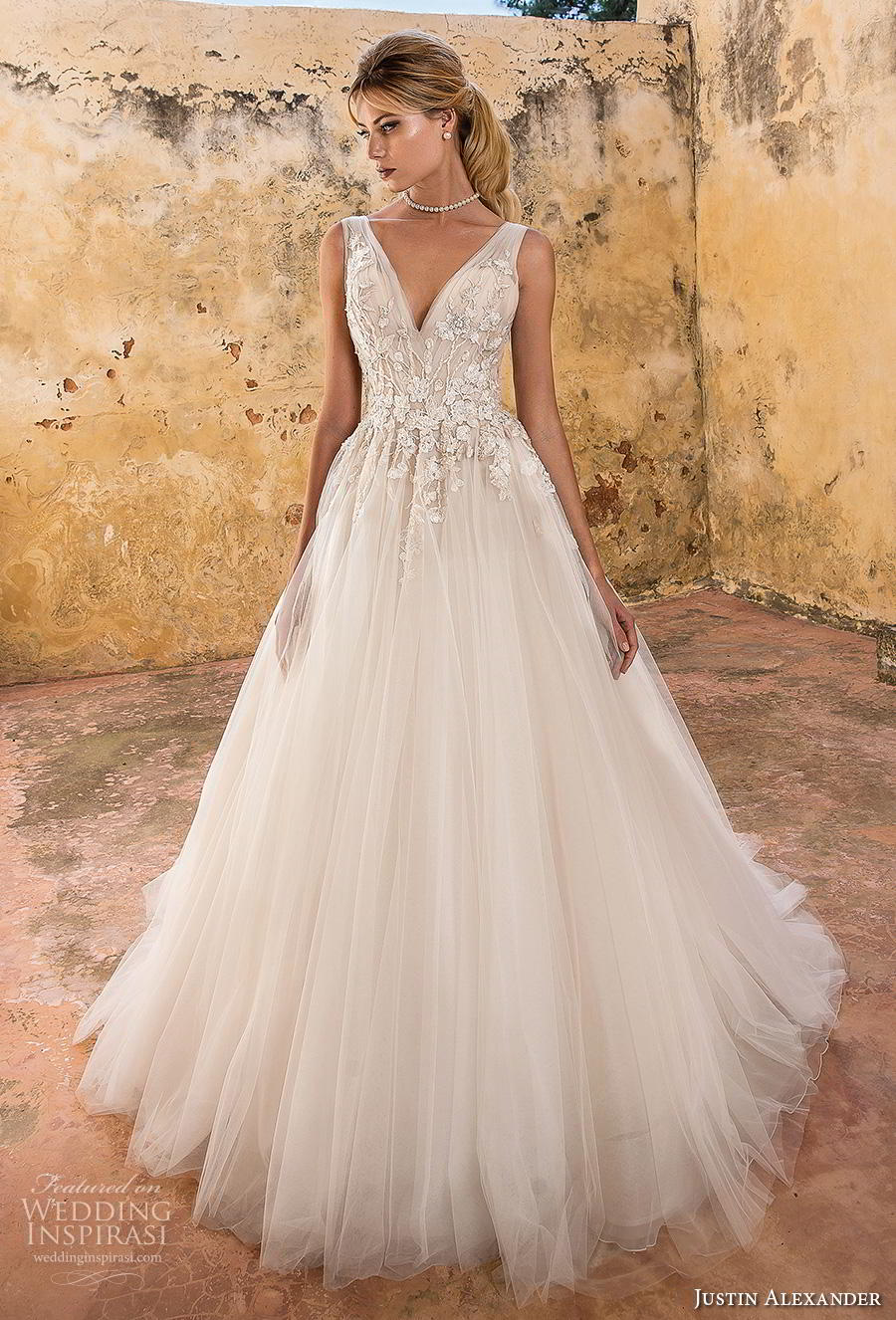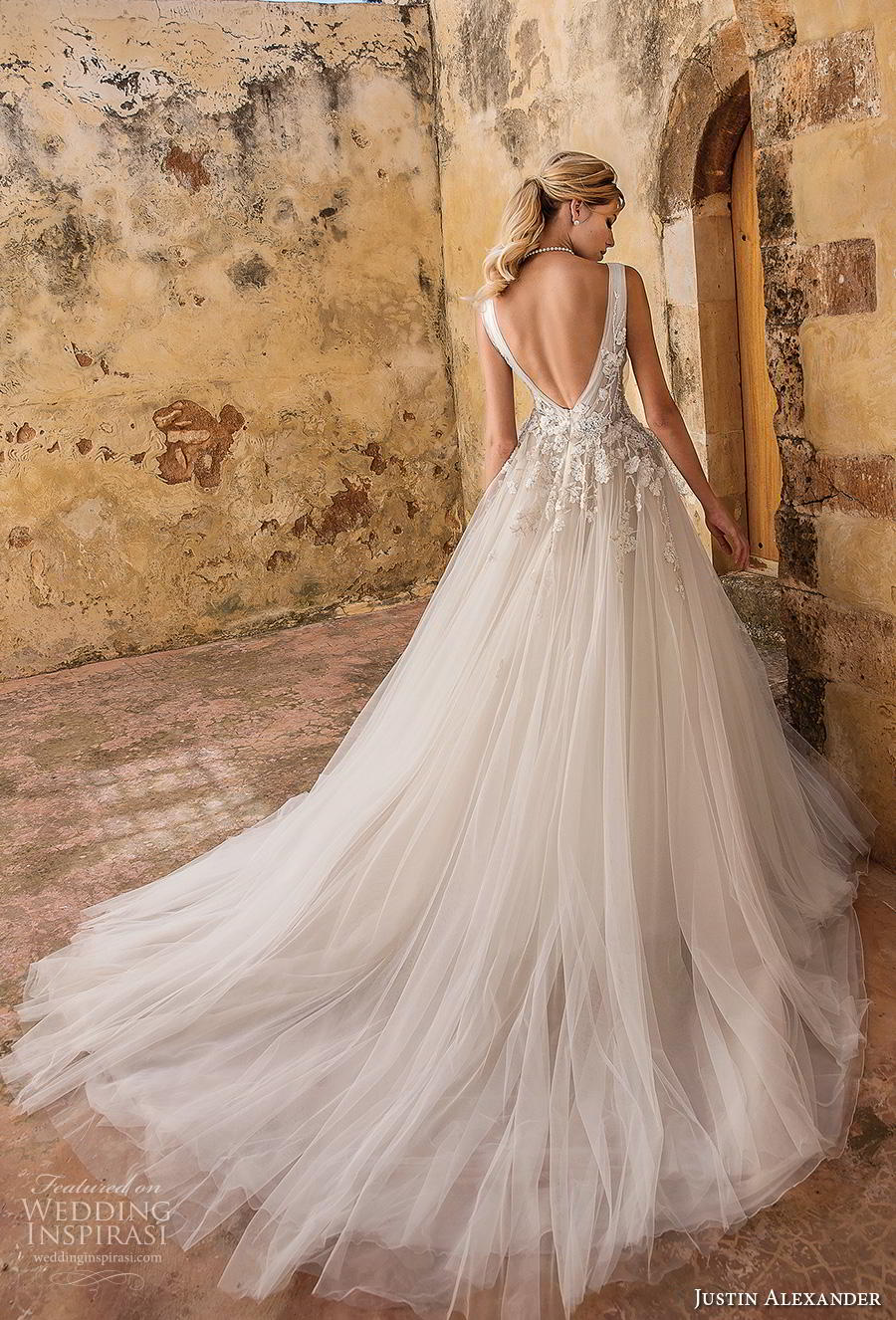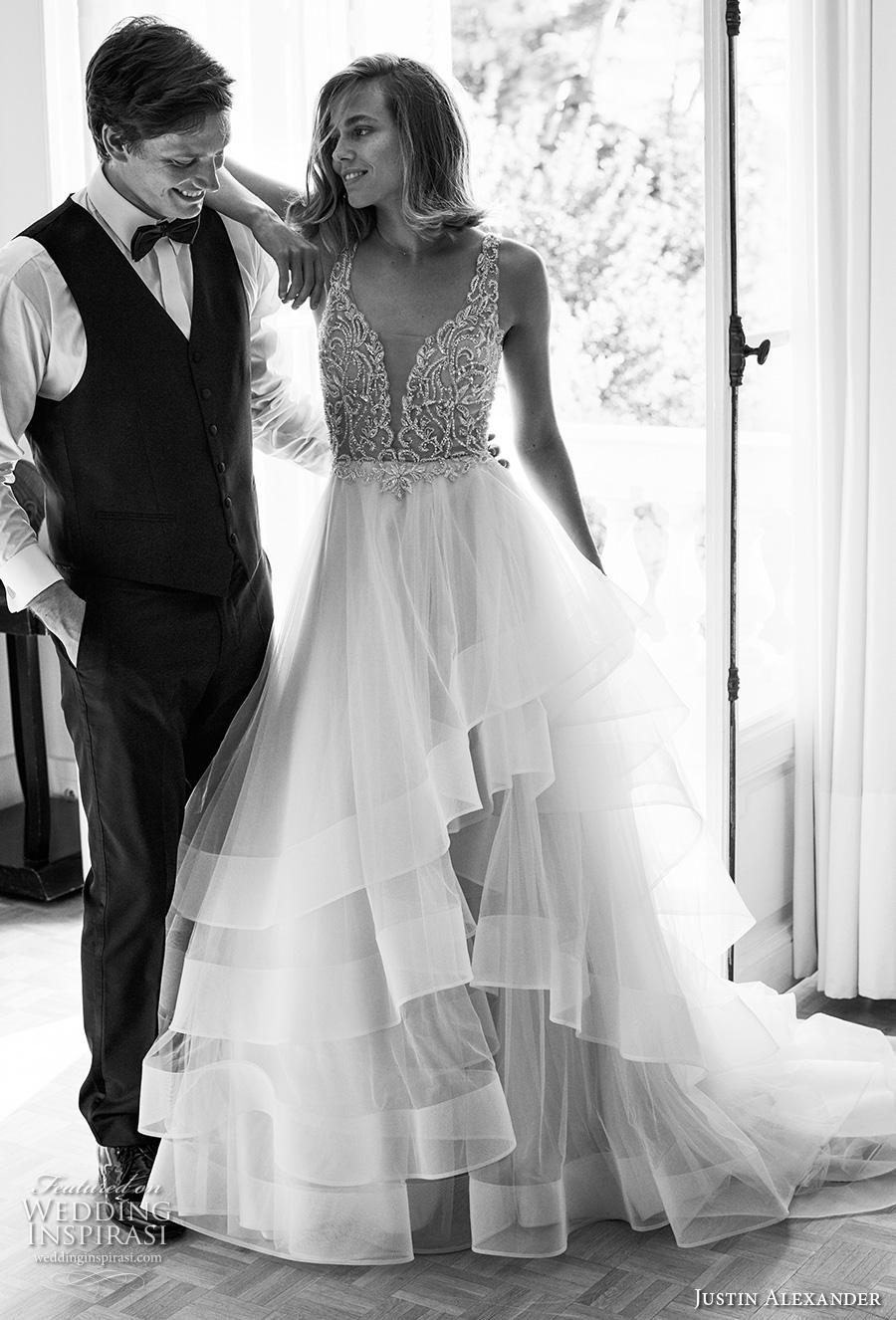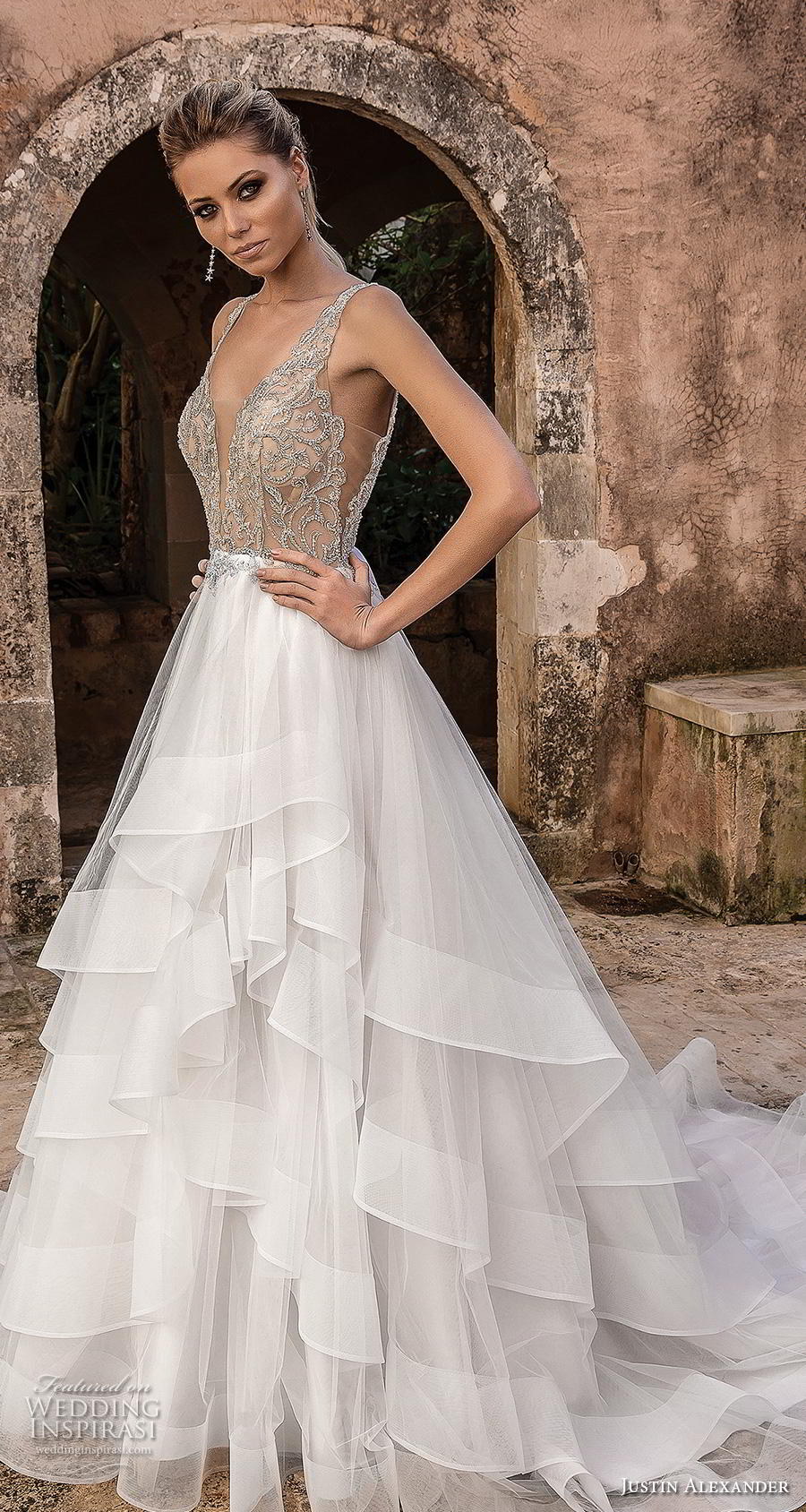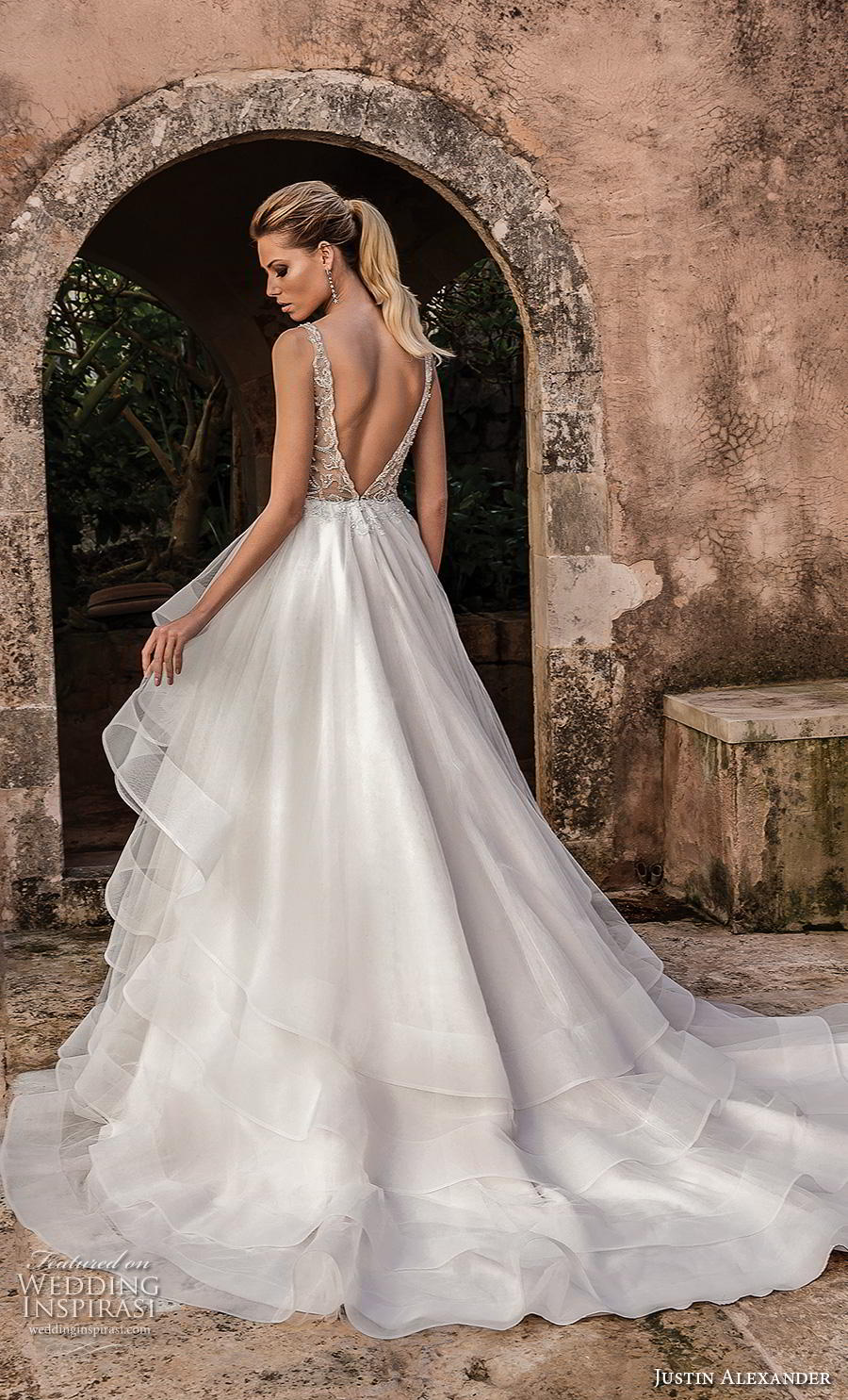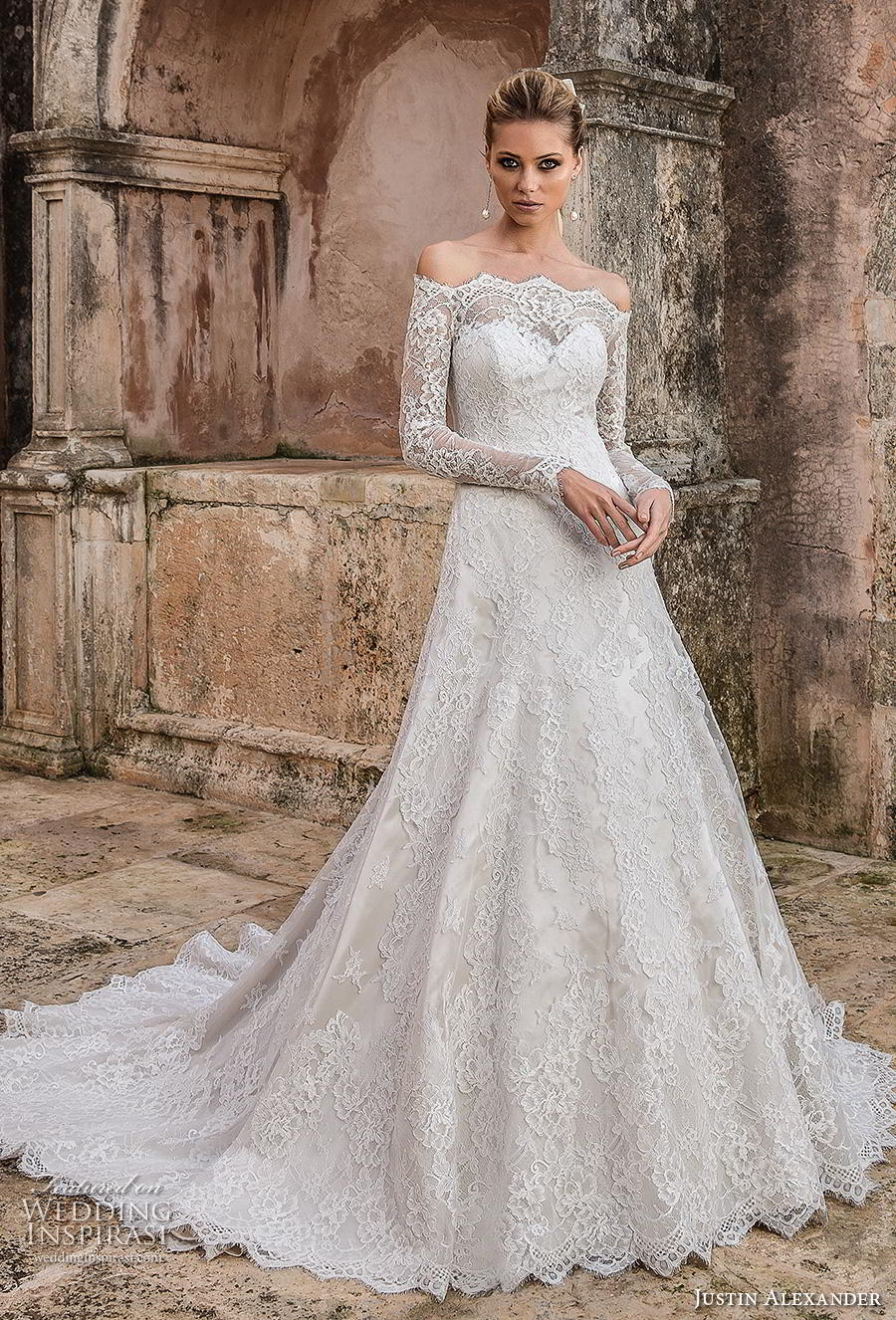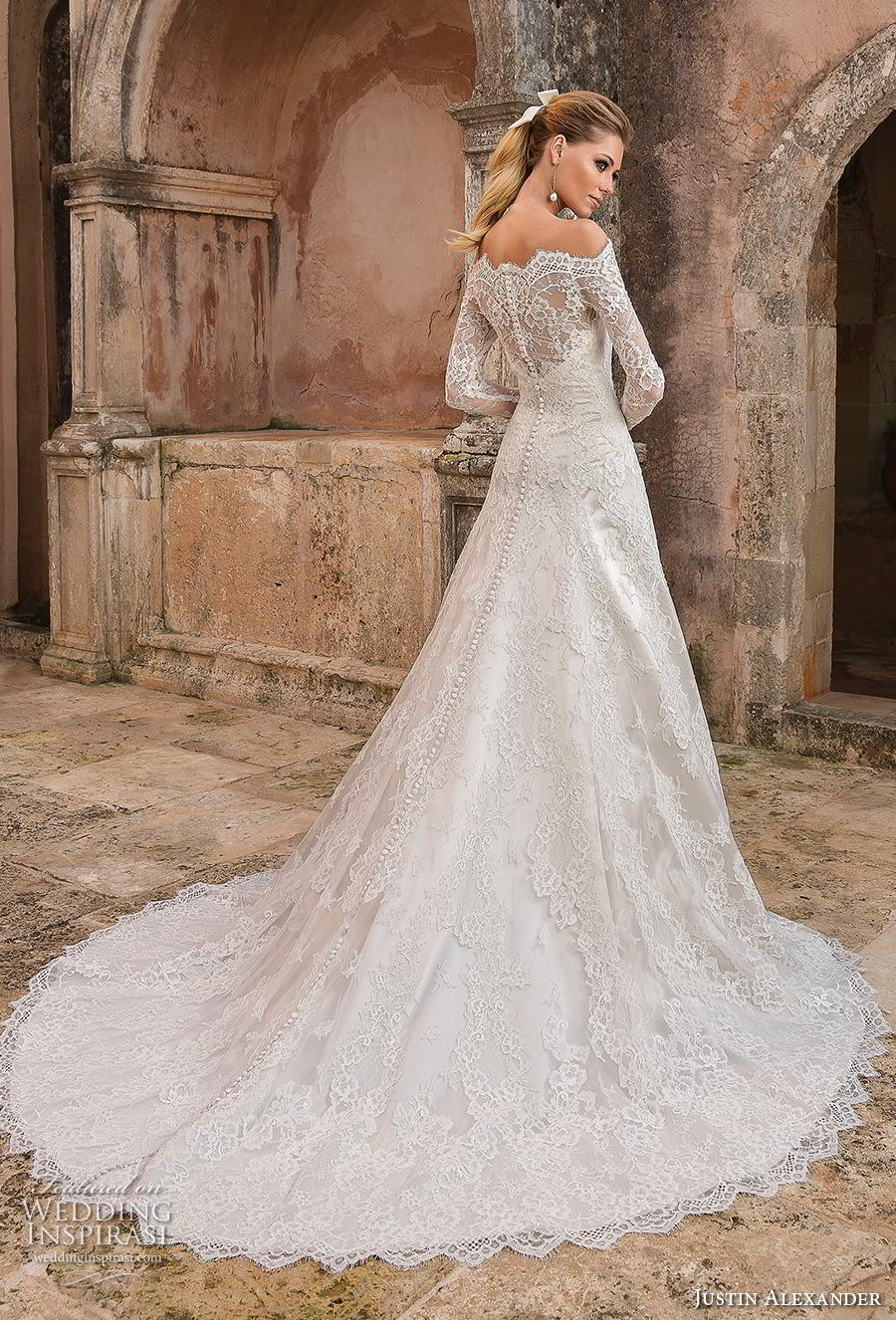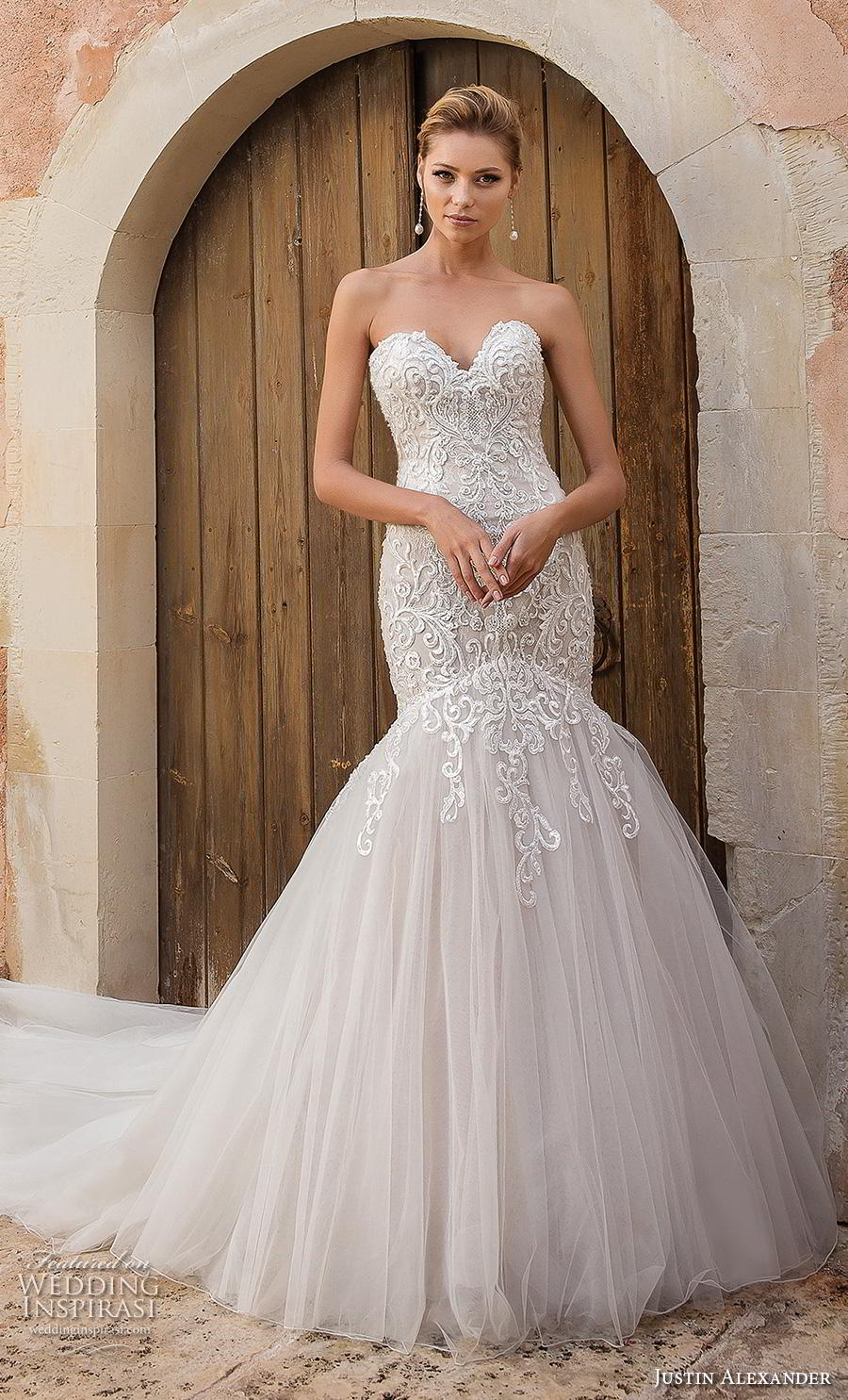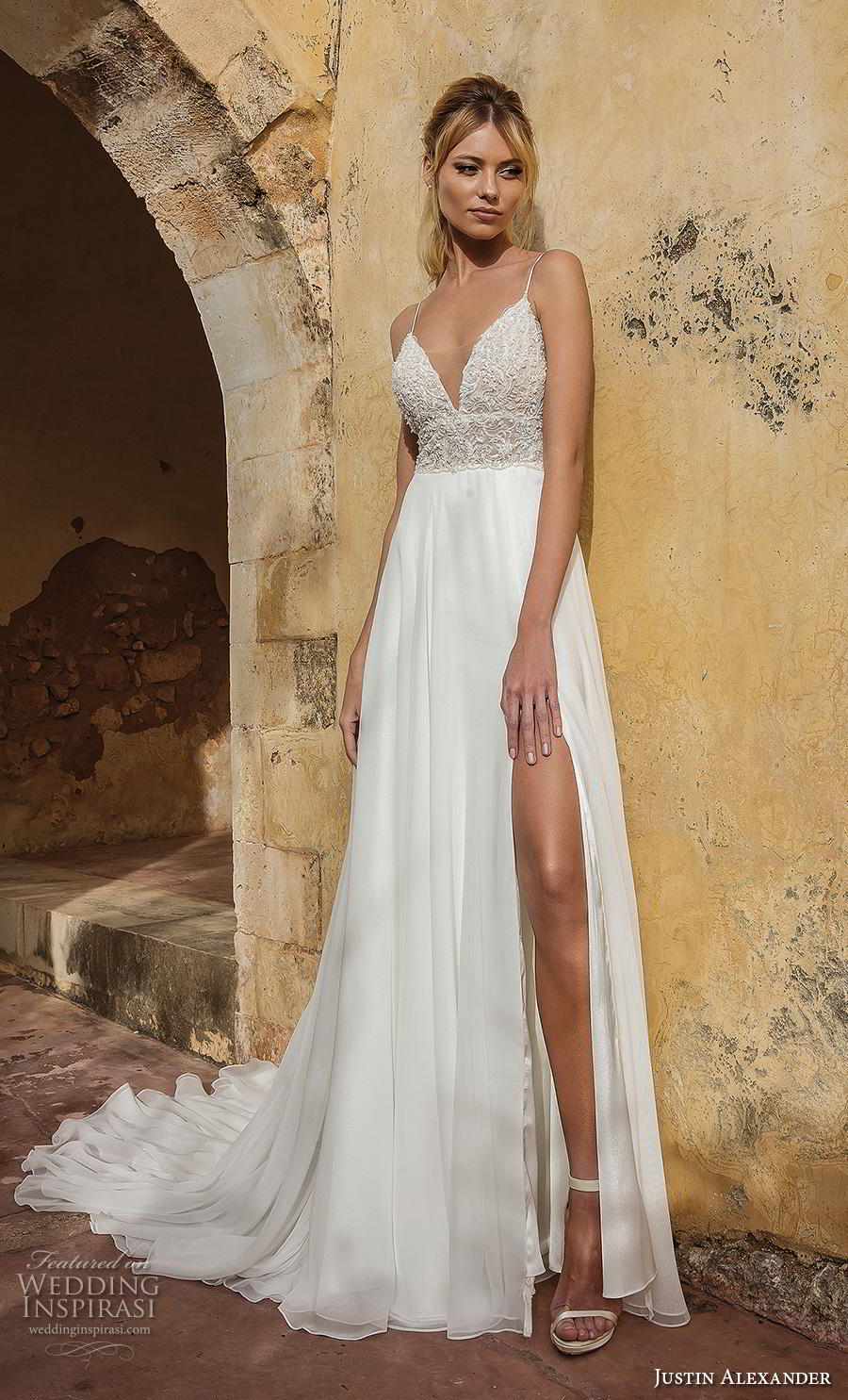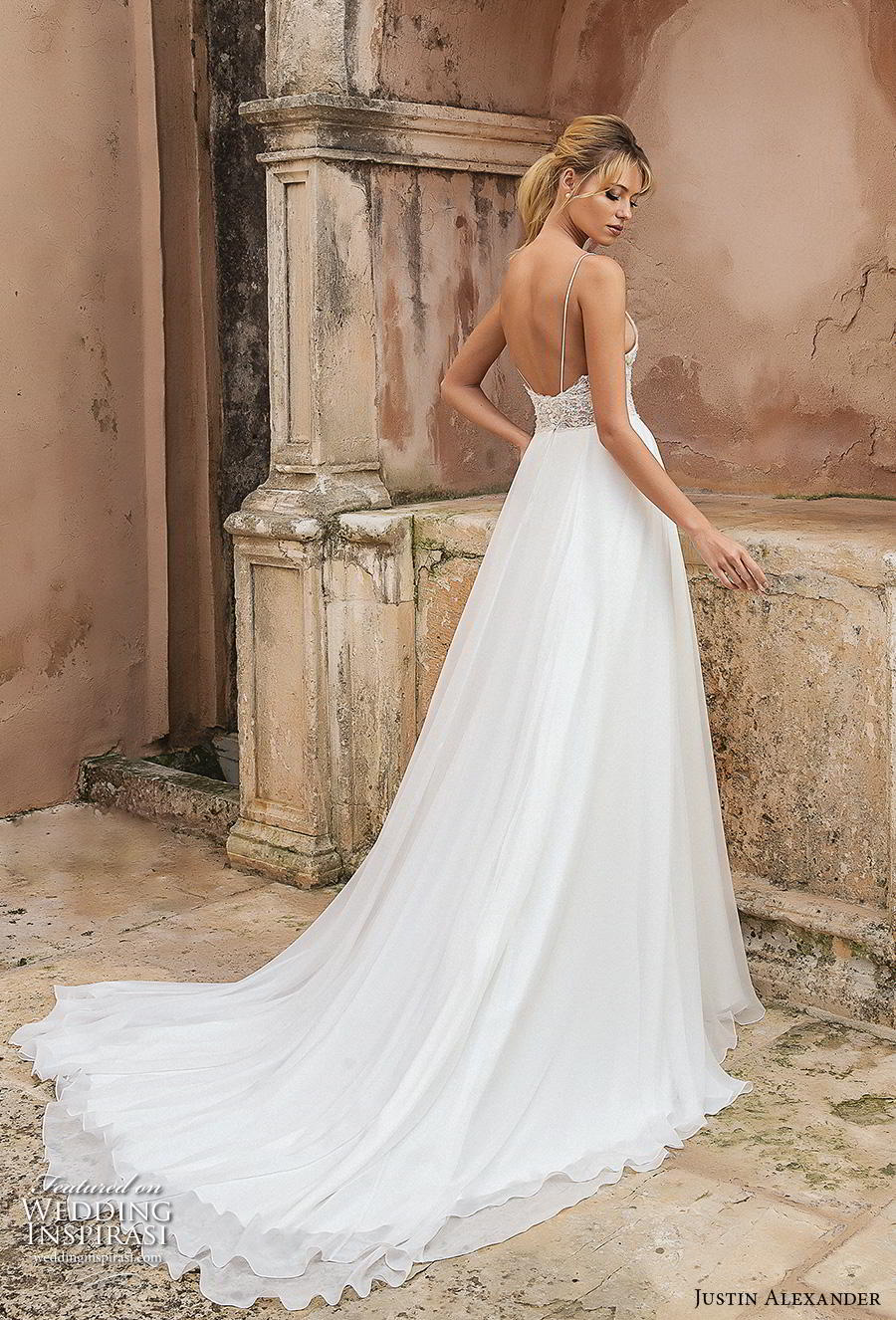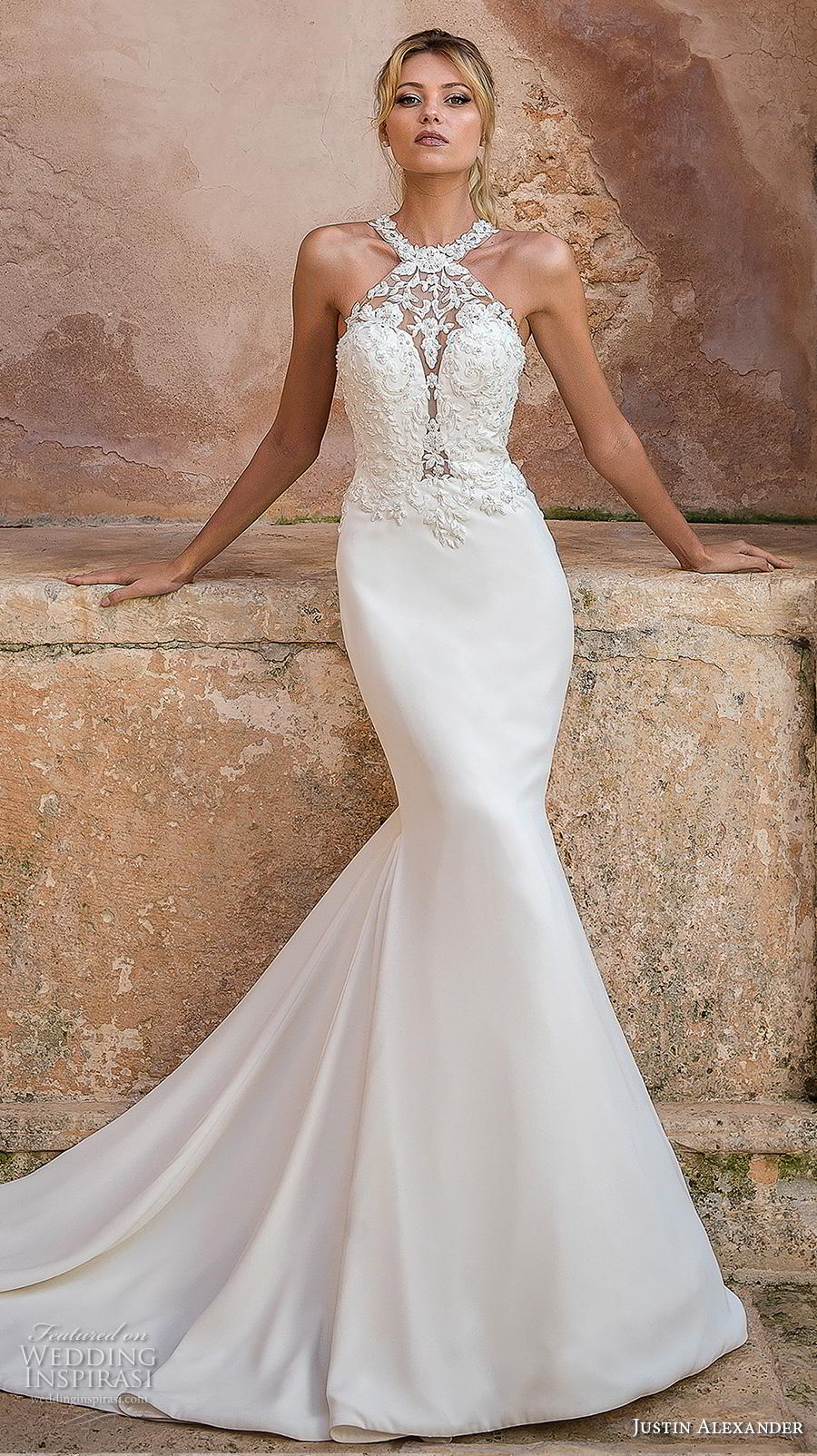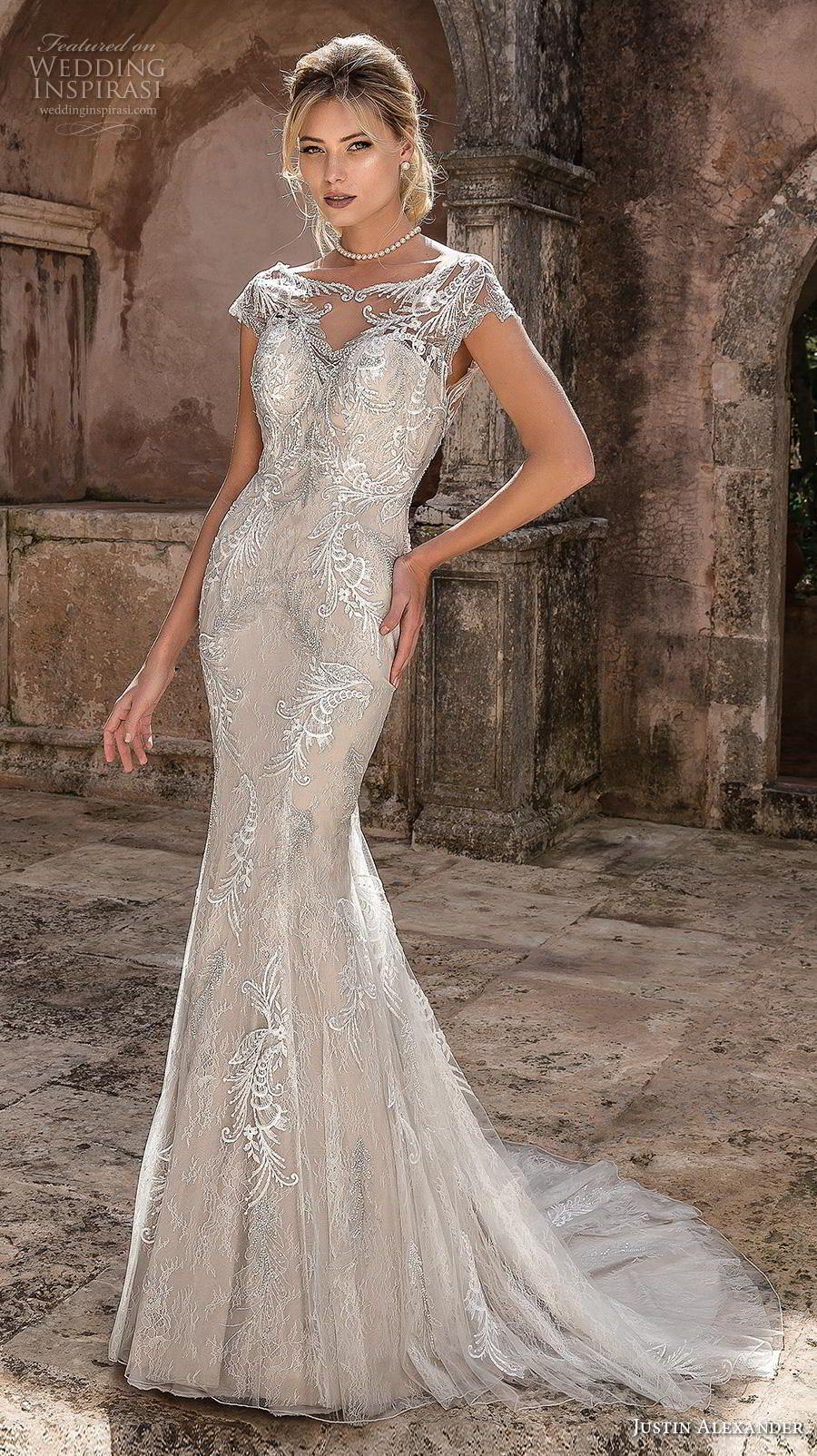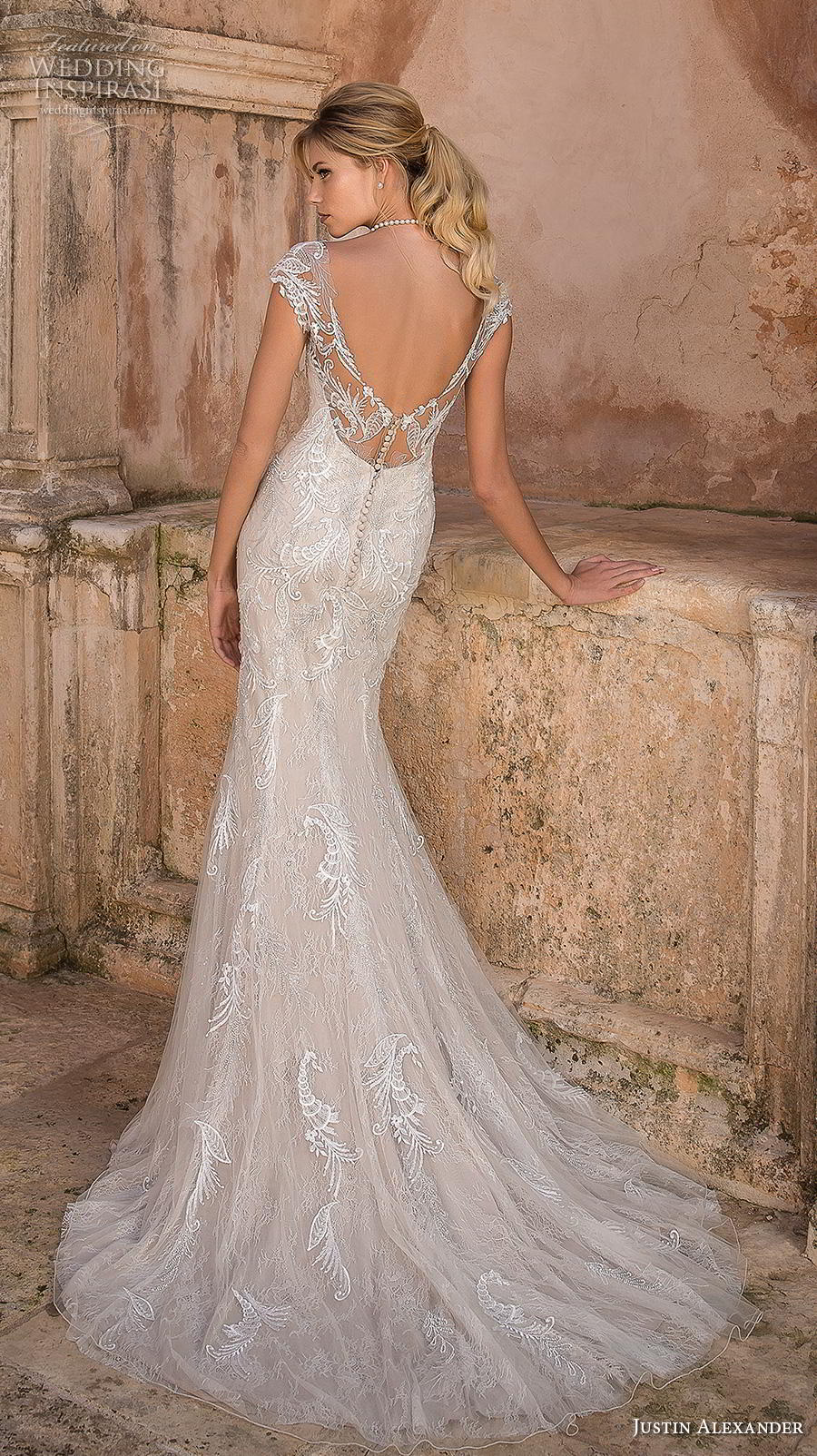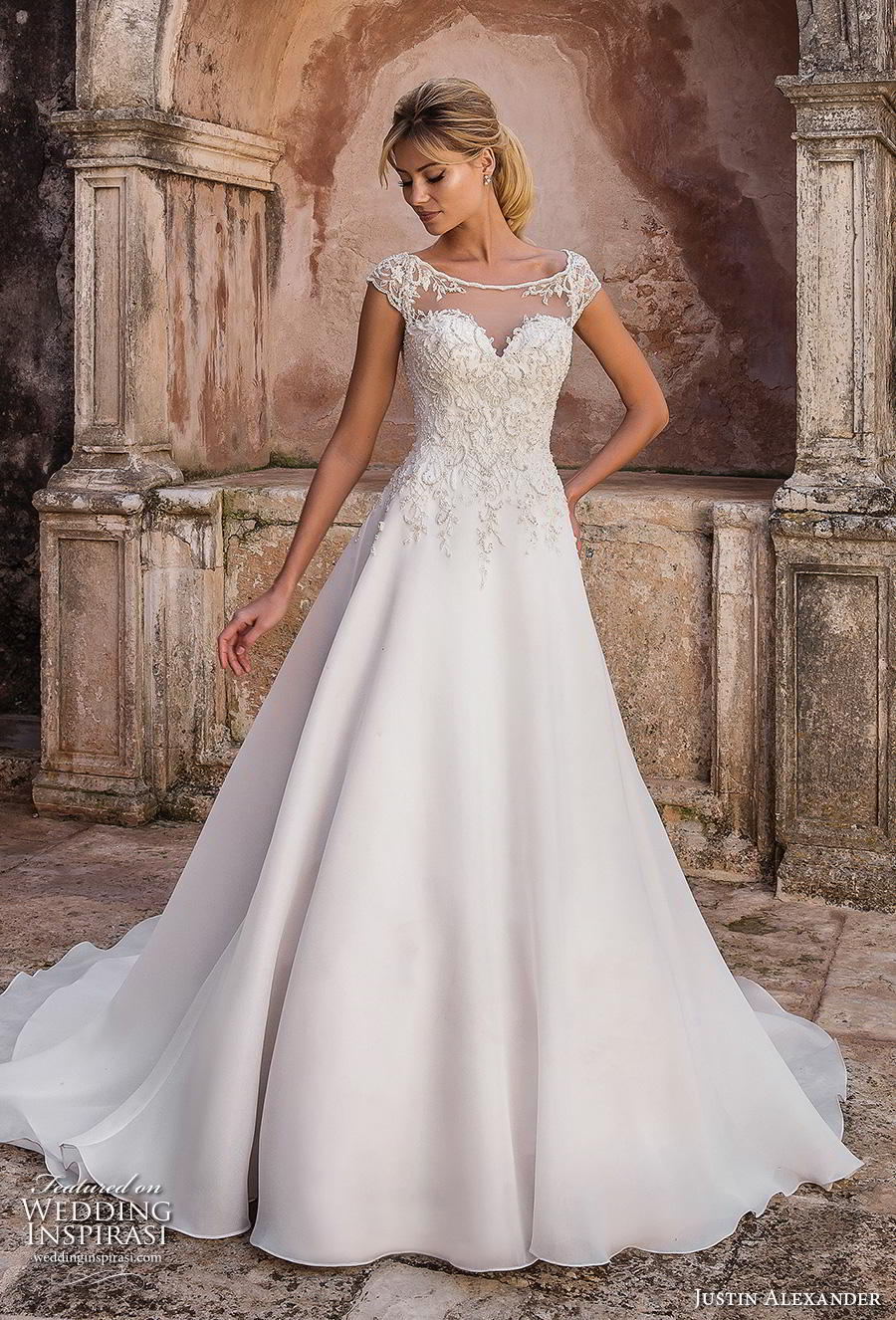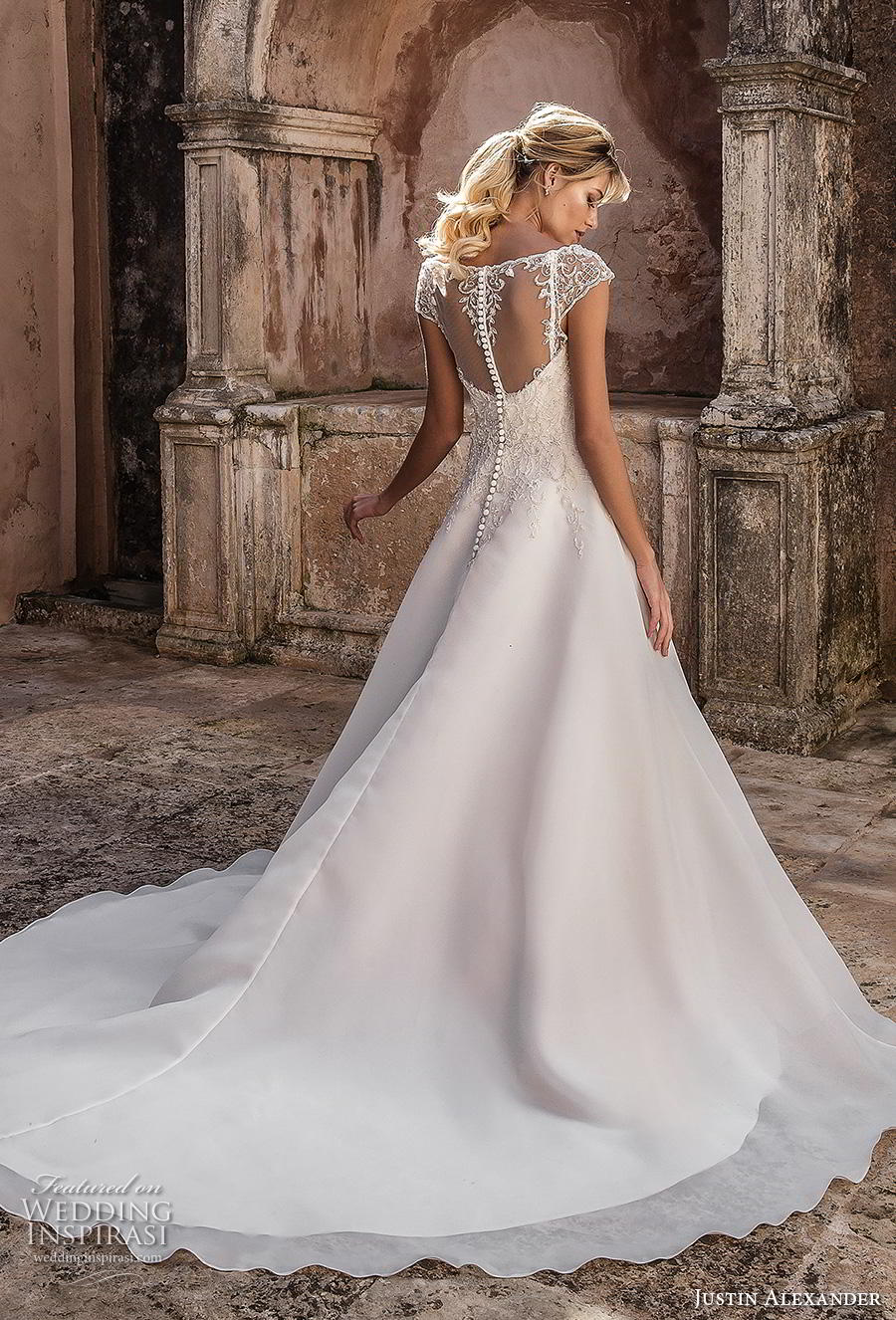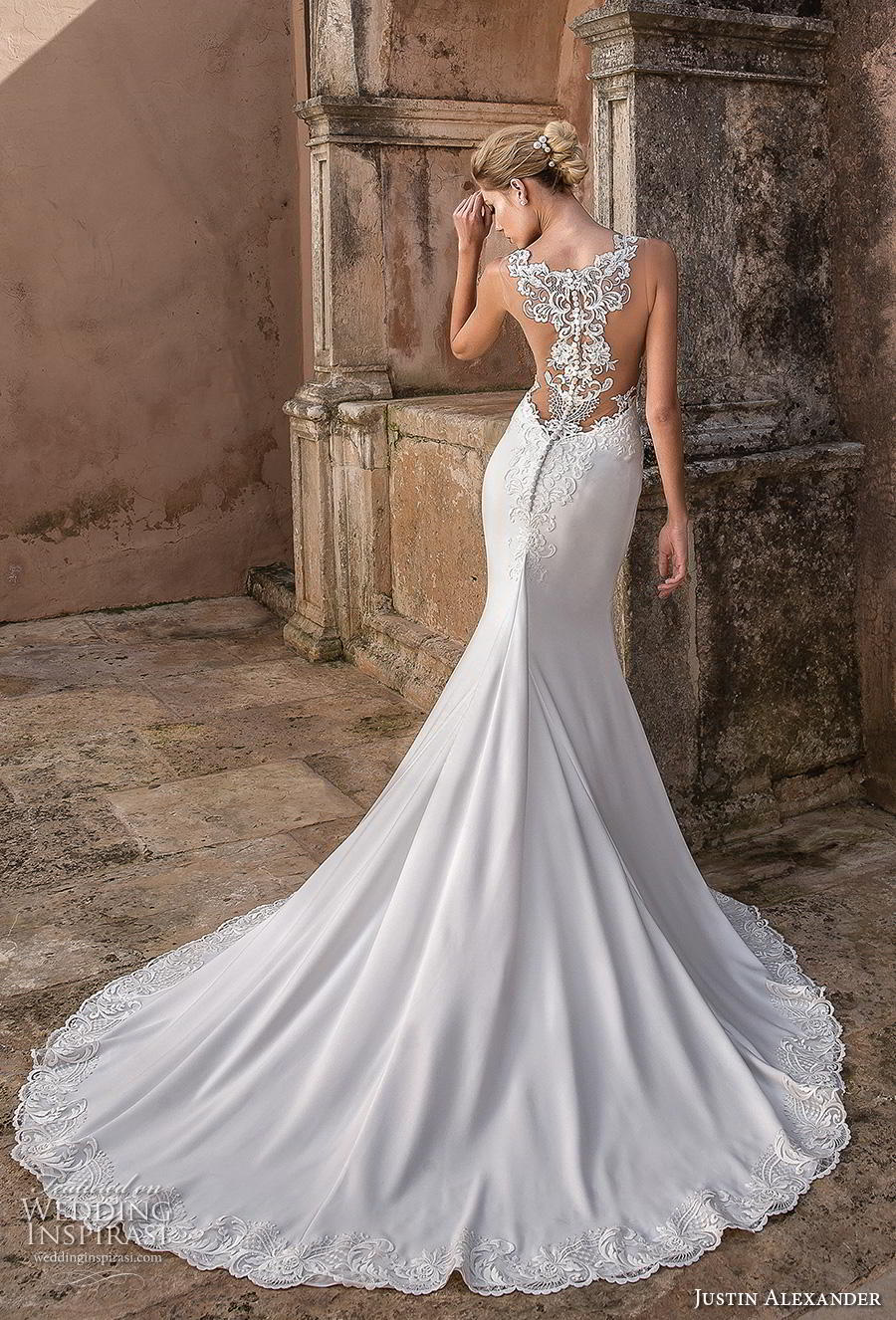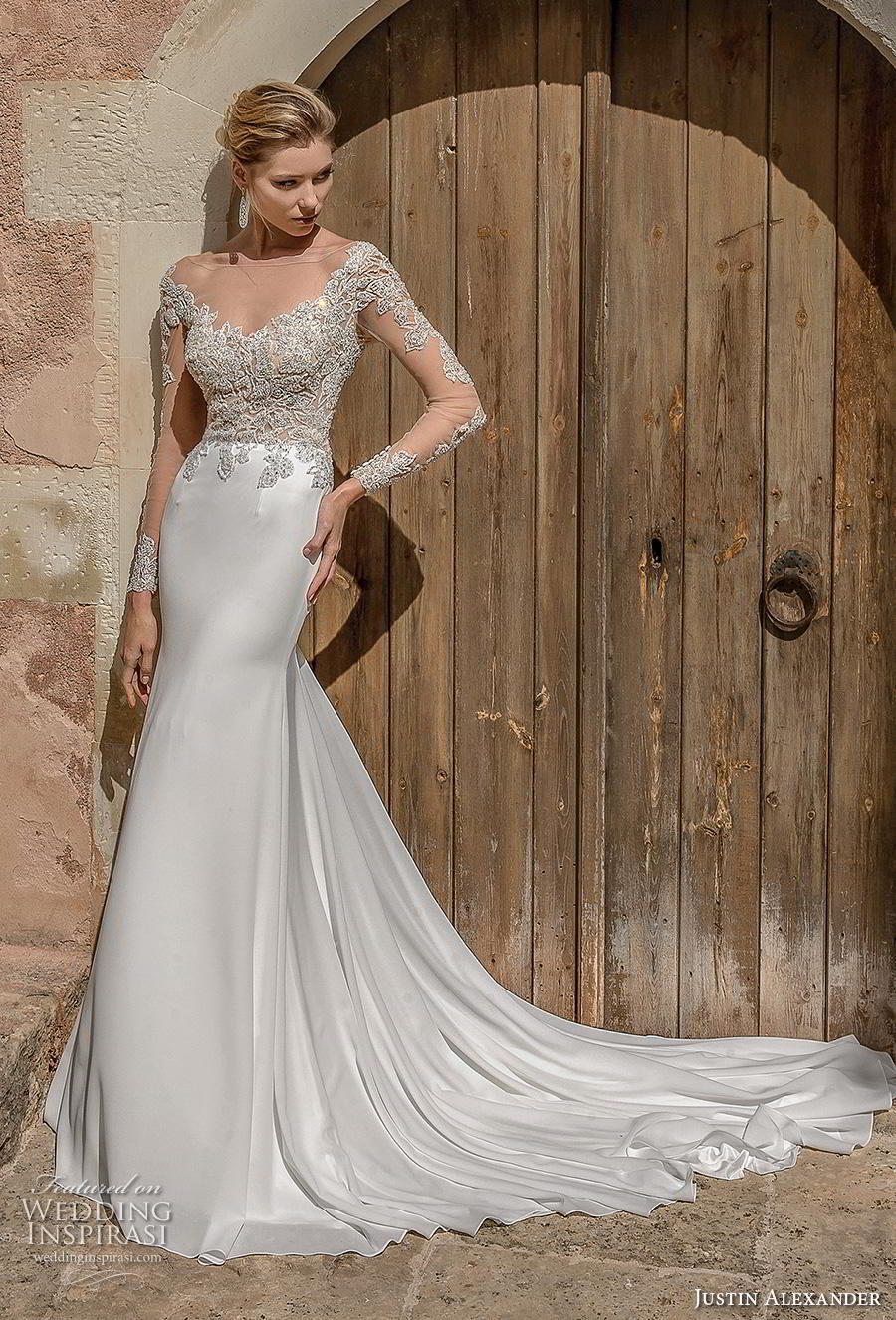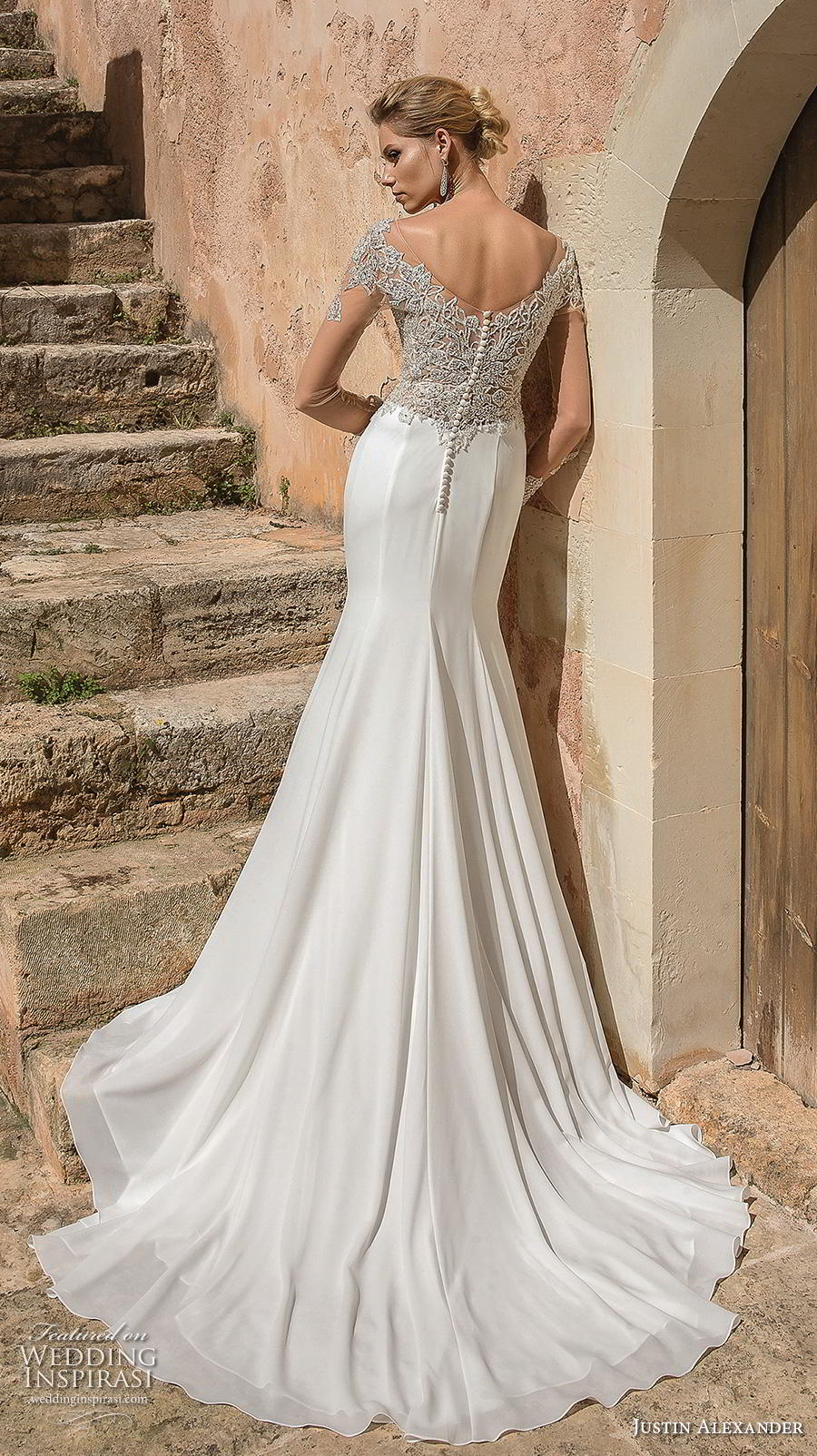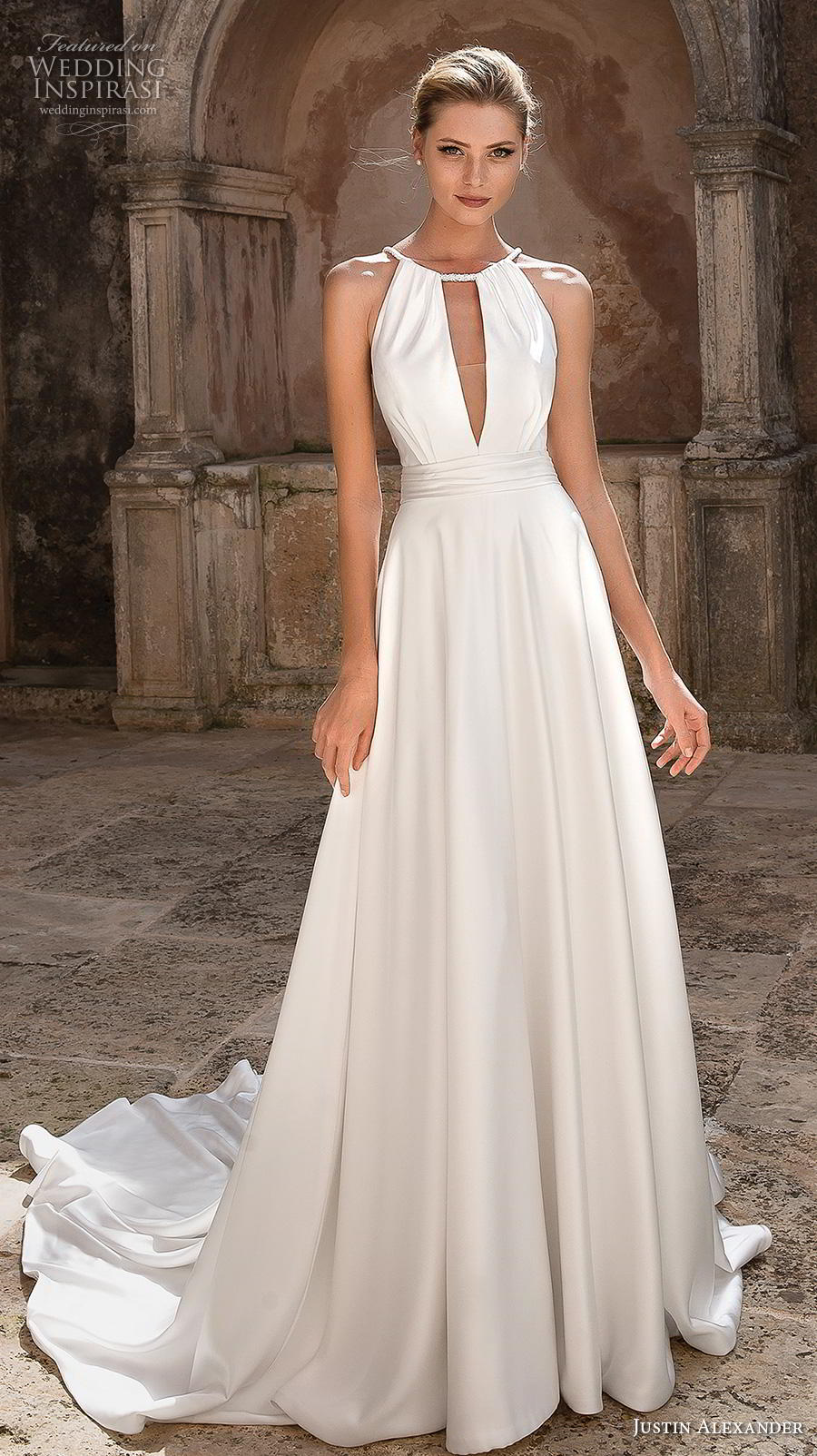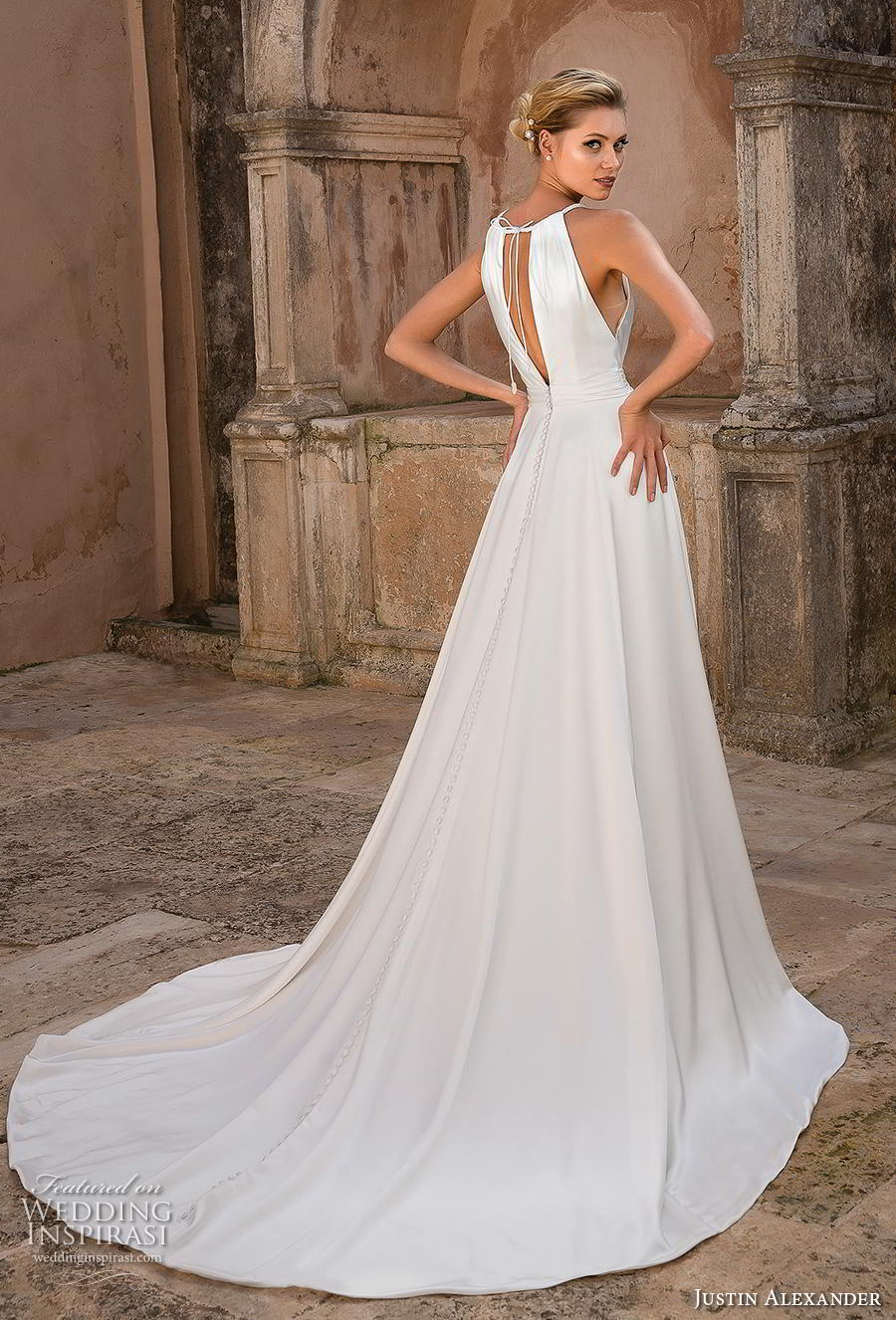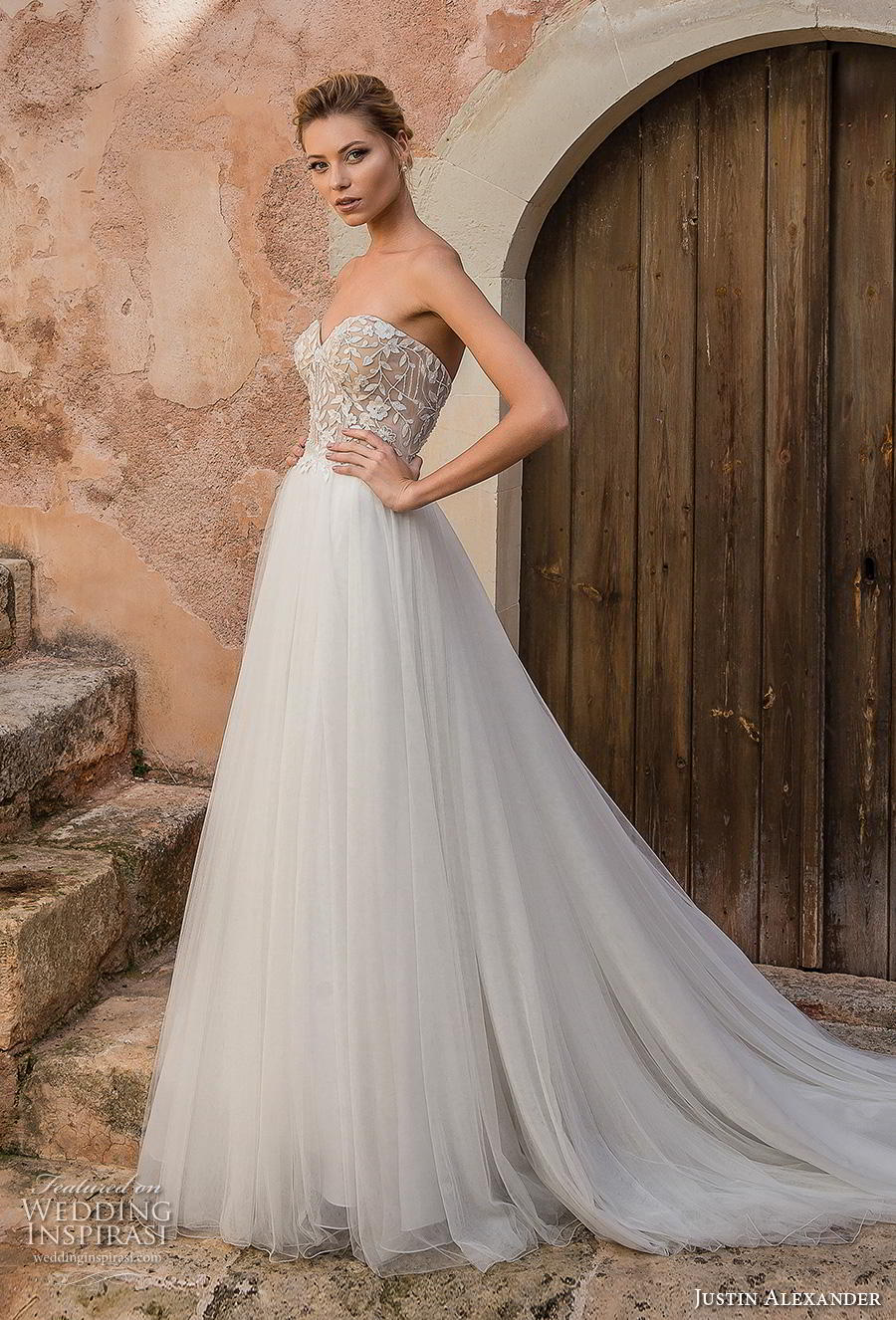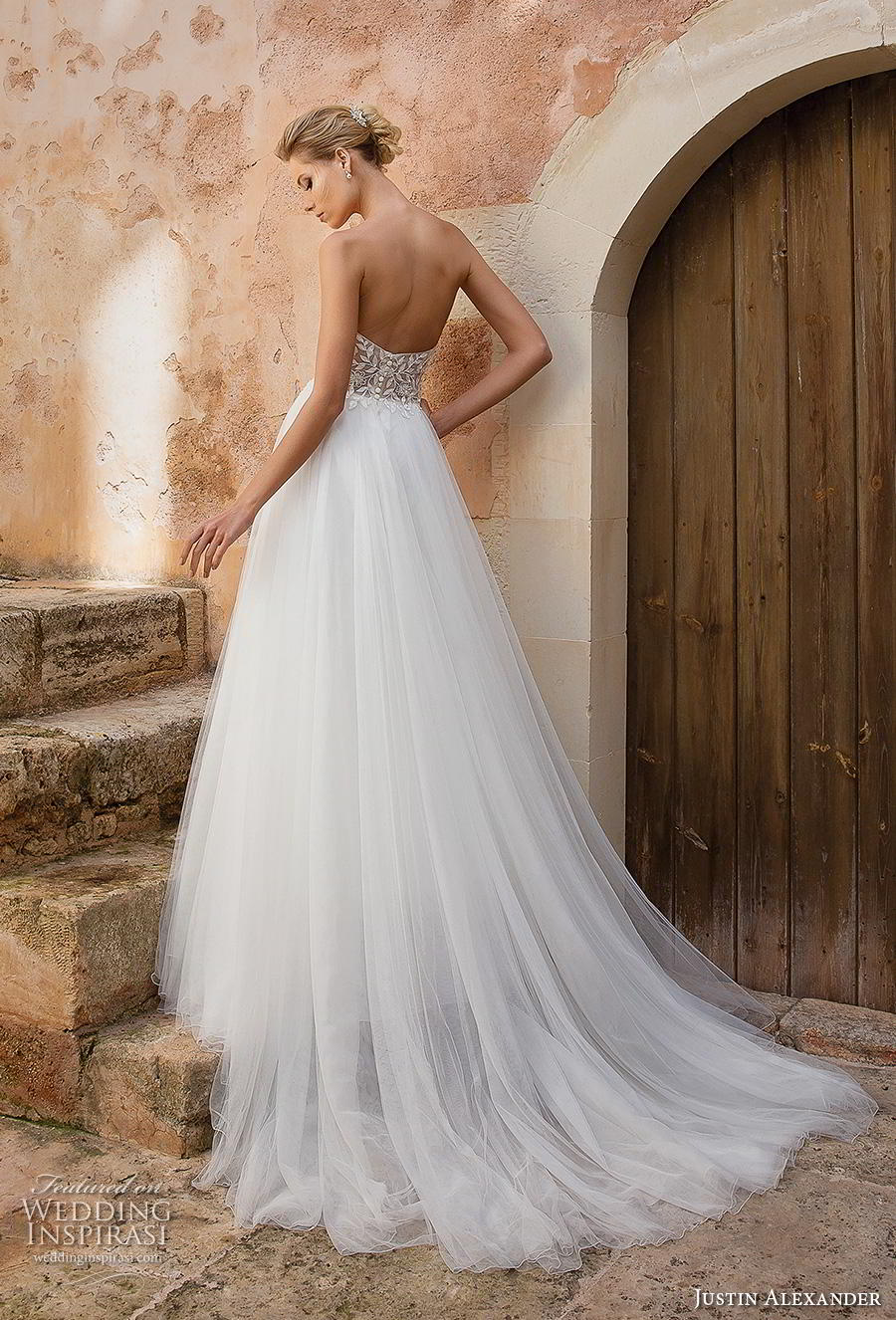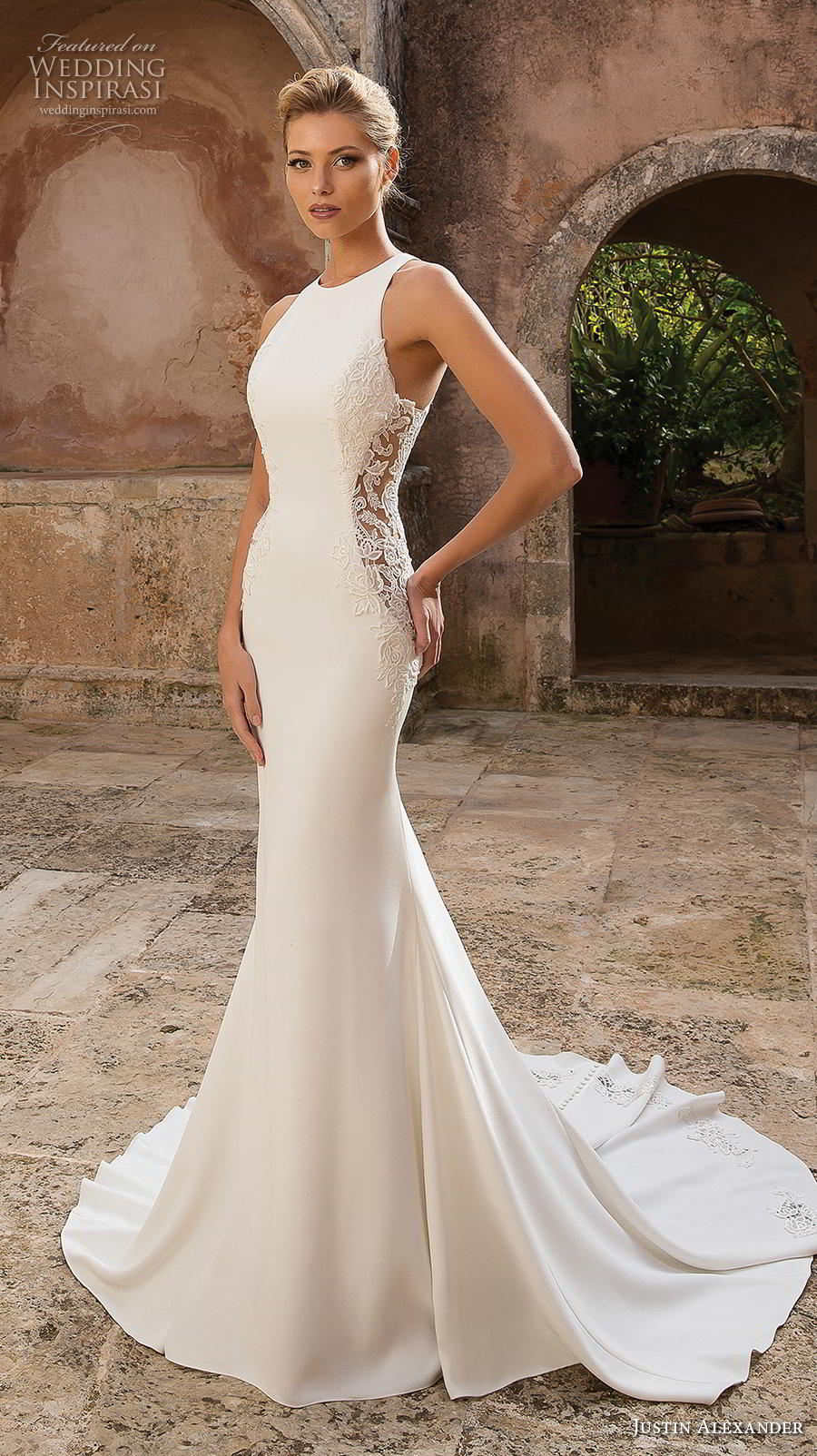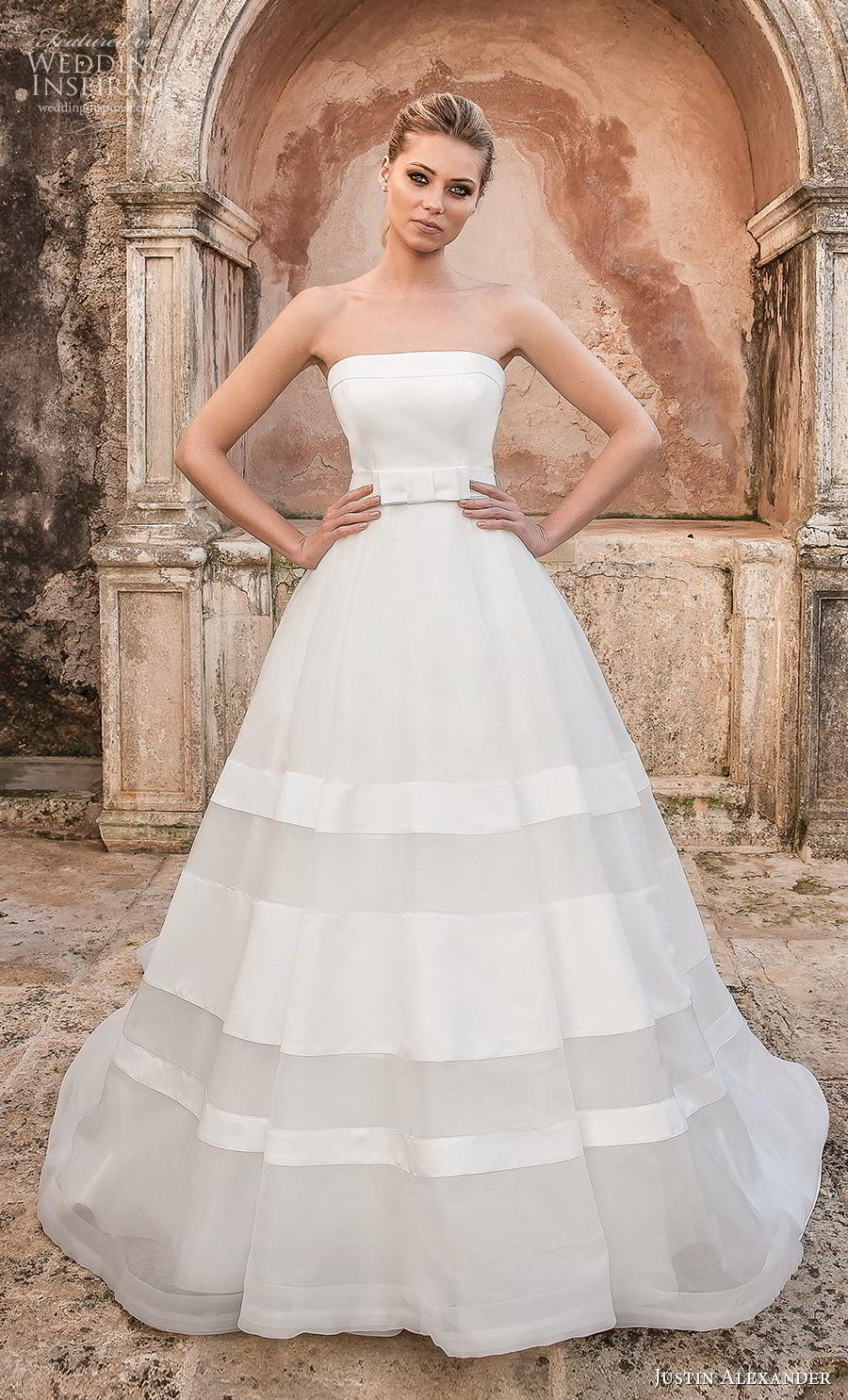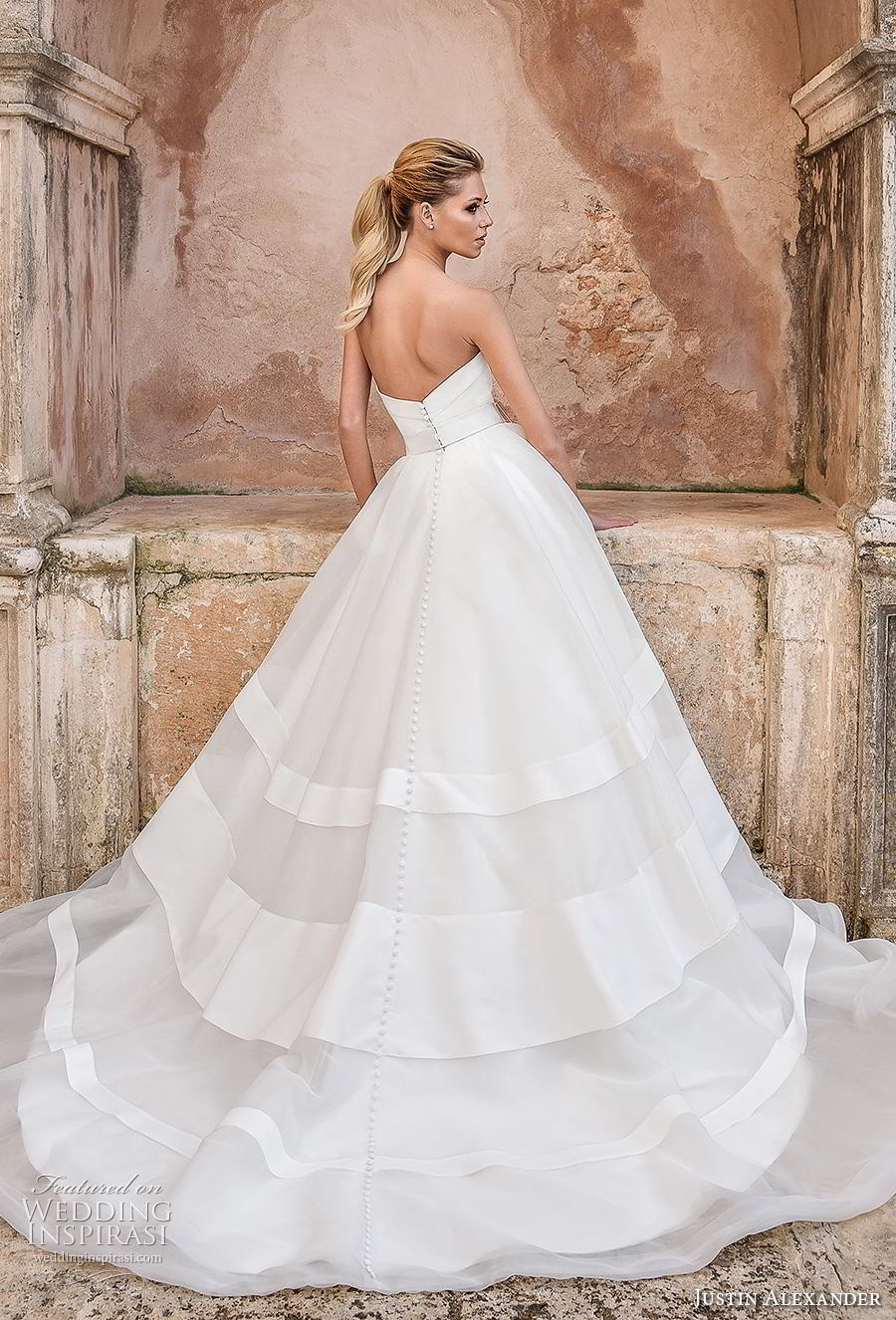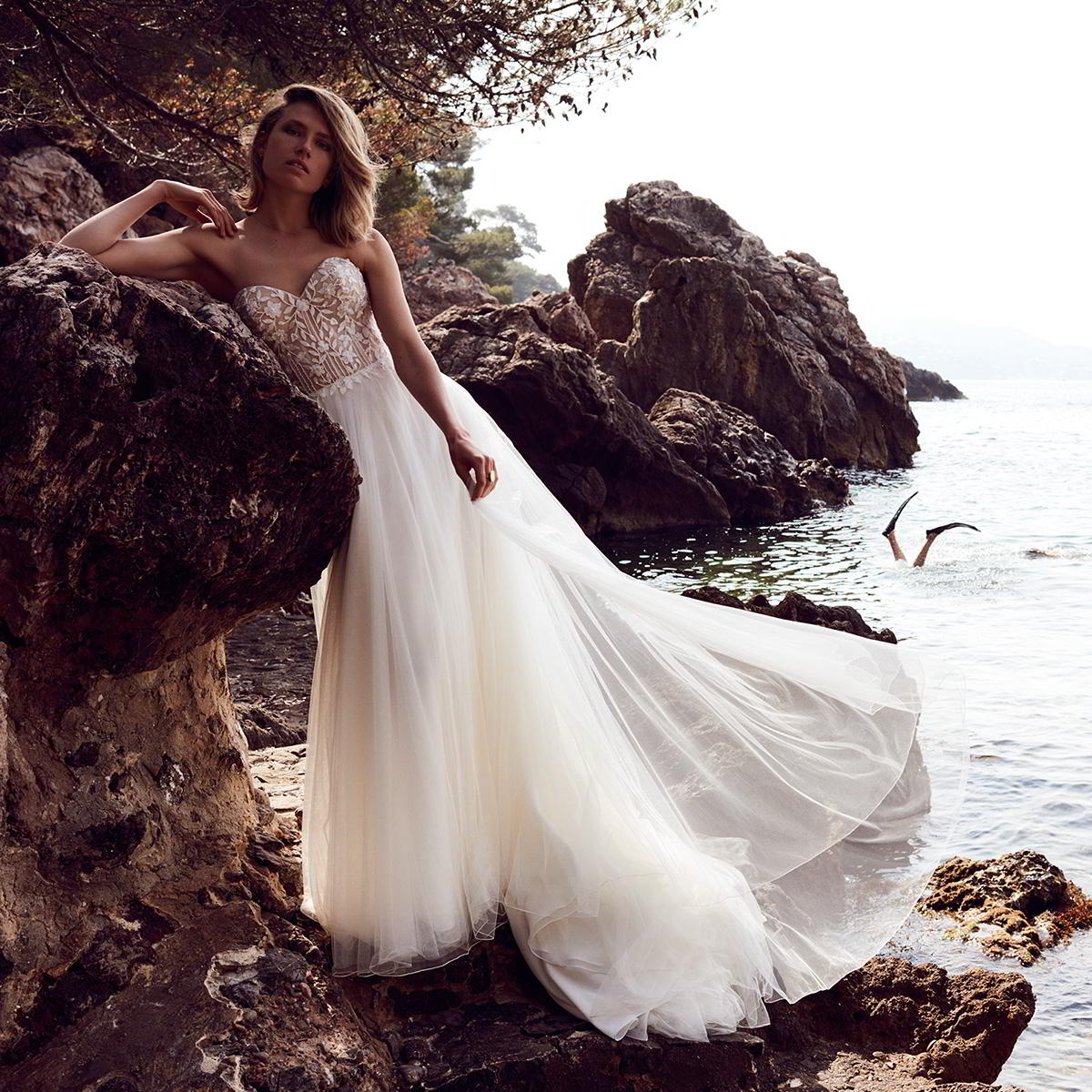 Photos courtesy of Justin Alexander. For details, visit Justin Alexander.