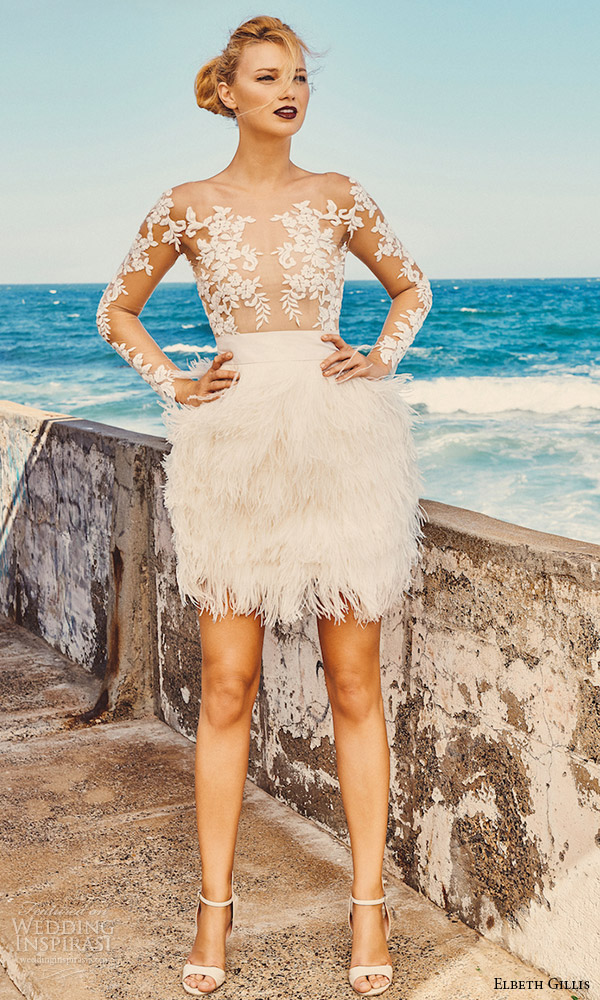 "Milk and Honey" is one of two capsule collections Elbeth Gillis introduced as part of her lineup for 2017 (the other being Luxury). This bridal separates collection consists of chic, easy to mix -and-match pieces inspired by elements of the 1950s:
"It's the perfect choice for the bride who doesn't want the seductiveness and mystique of Luxury, and who wants to play with finding her perfect look. Brides can select from one of four skirts: a flowy silk chiffon skirt, a pleated satin skirt with a very appealing asymmetrical hemline, a silk ball gown skirt and a sassy-chic knee-length ostrich feather skirt. Match your skirt with a bodice of your choice (there are three to choose from and all are ravishing), and then top it with a lace overlay available in a variety of styles. Lace and beading are used only as highlights, while hidden pockets are wonderfully functional."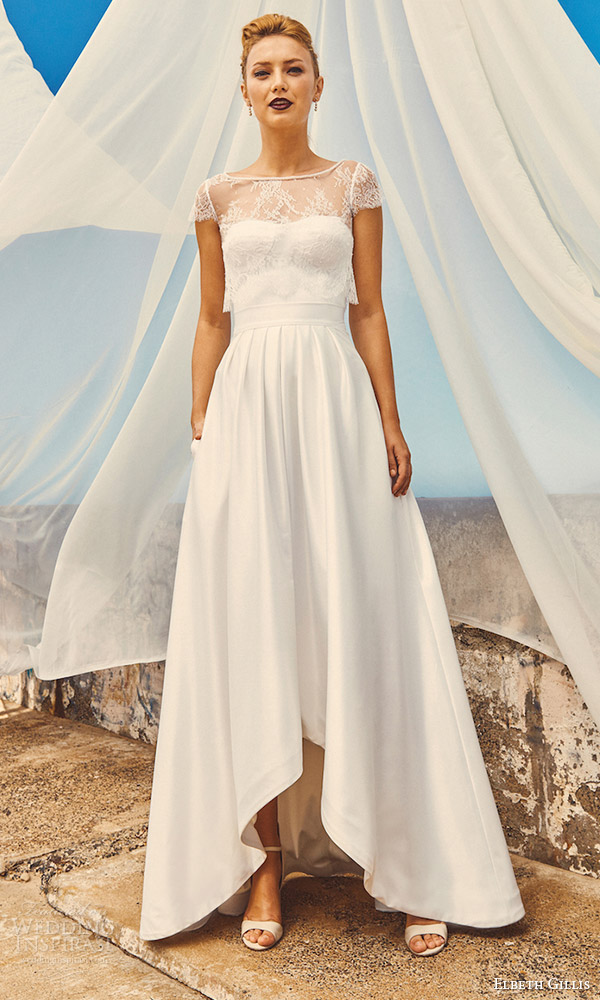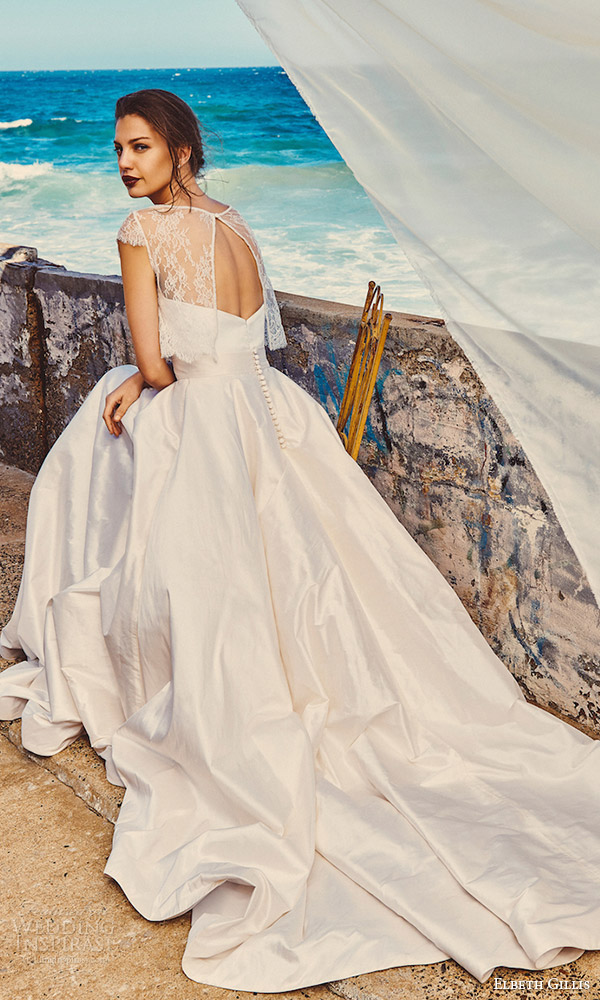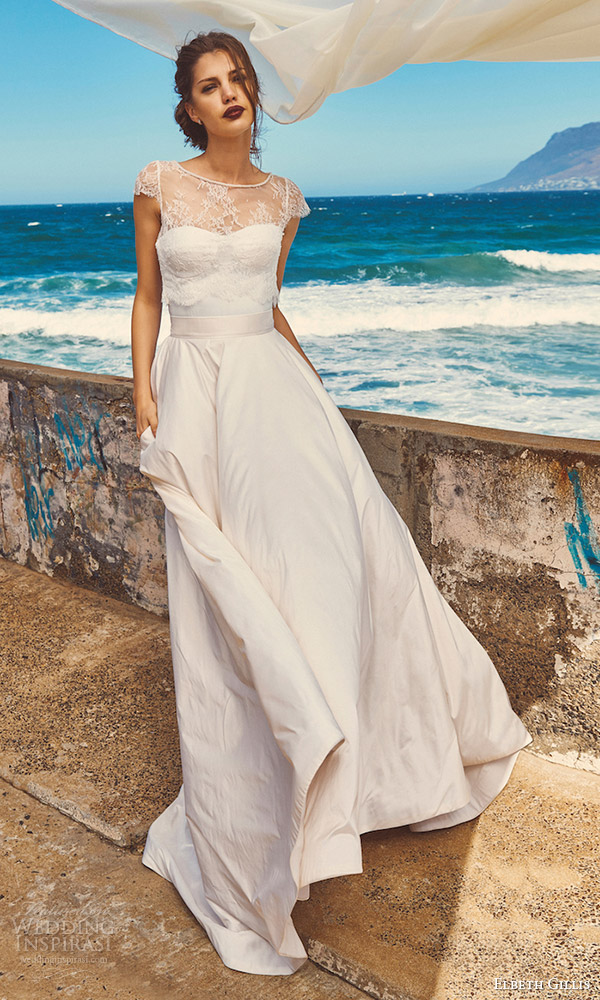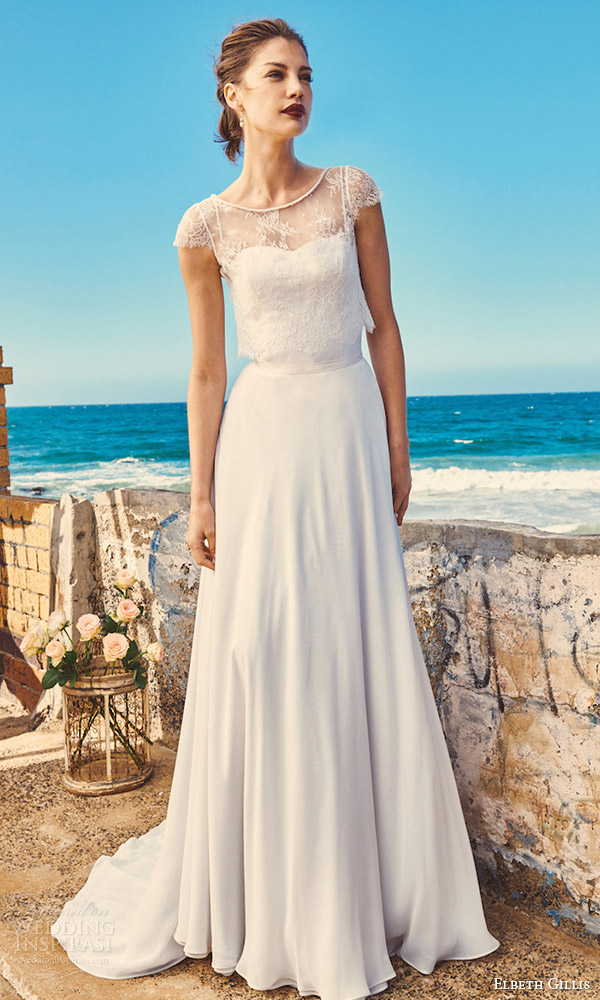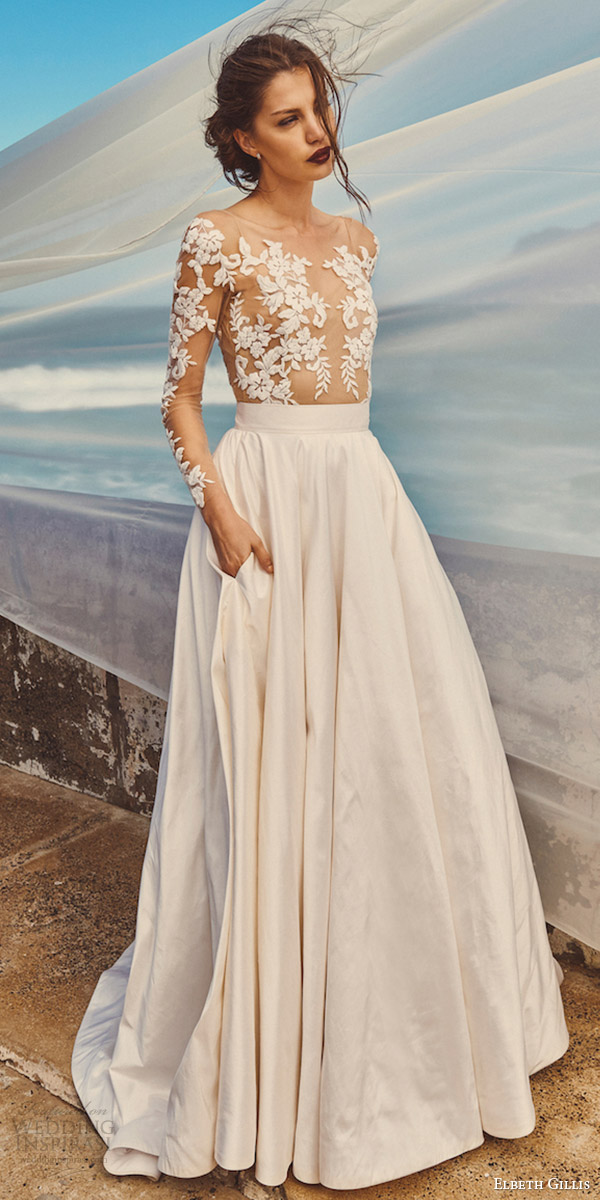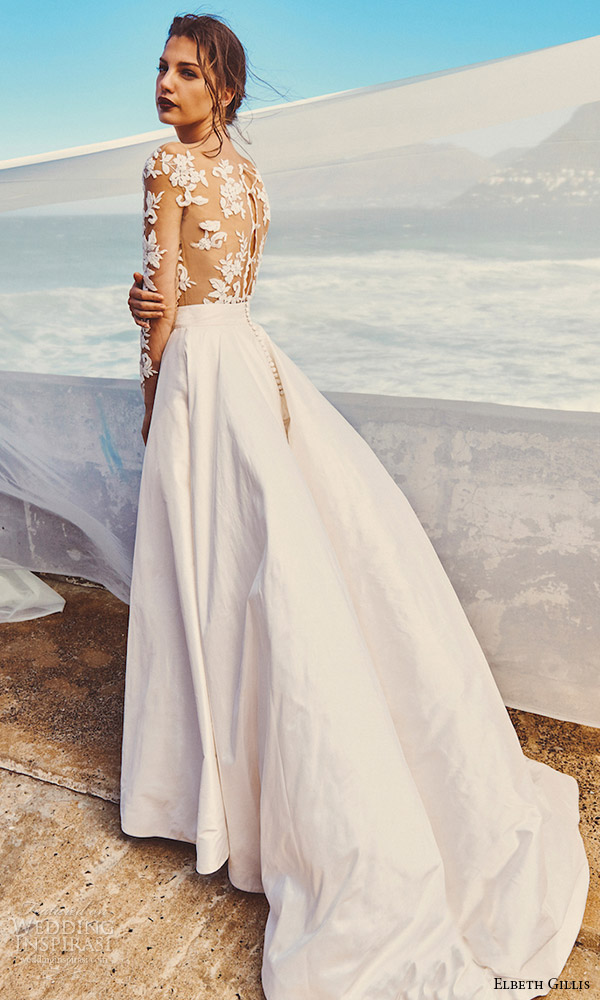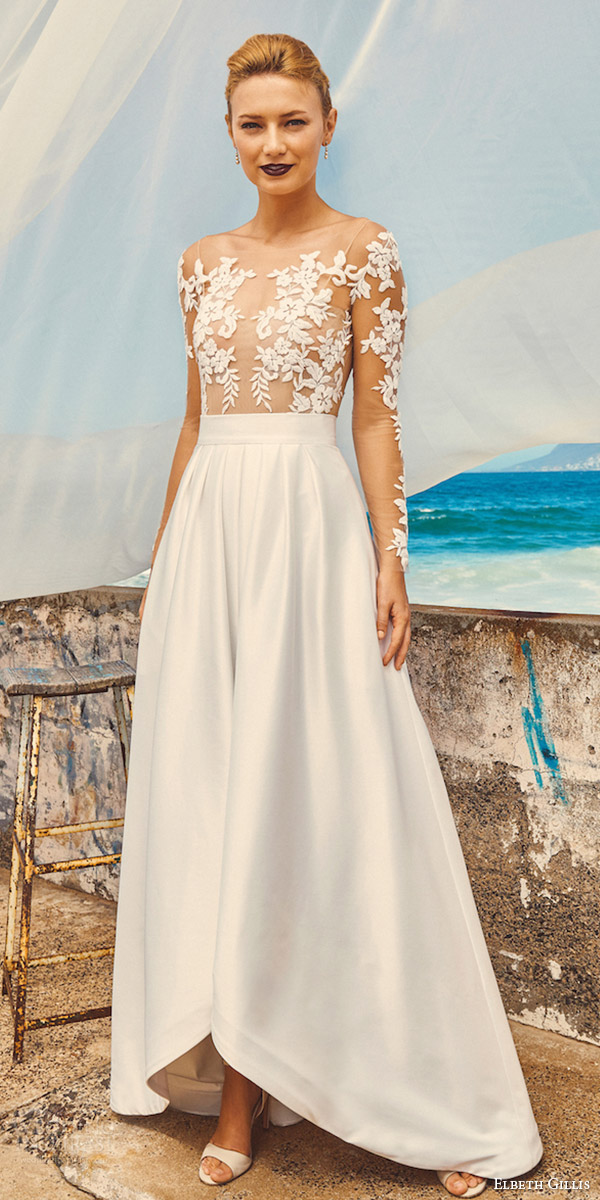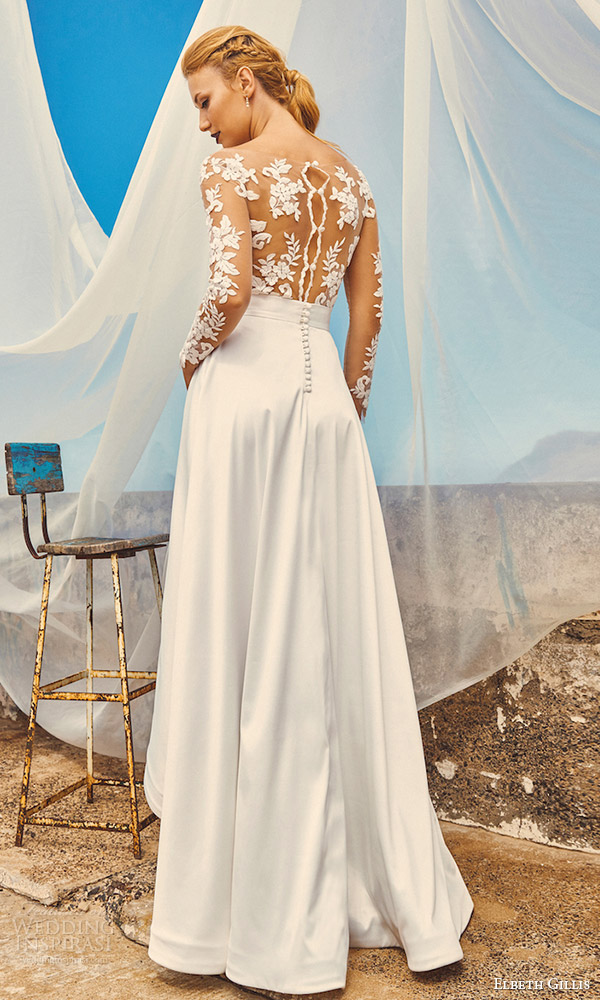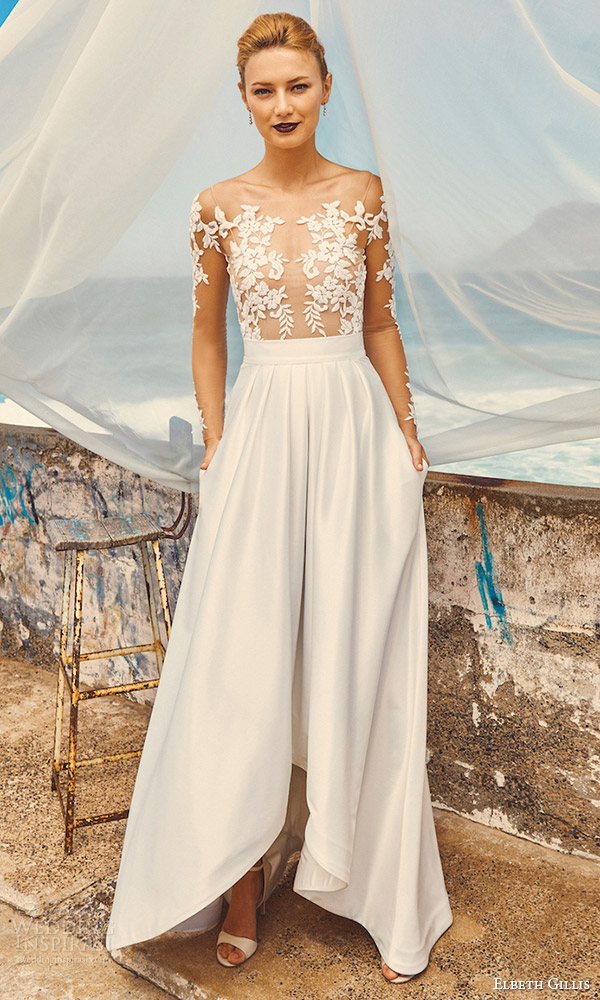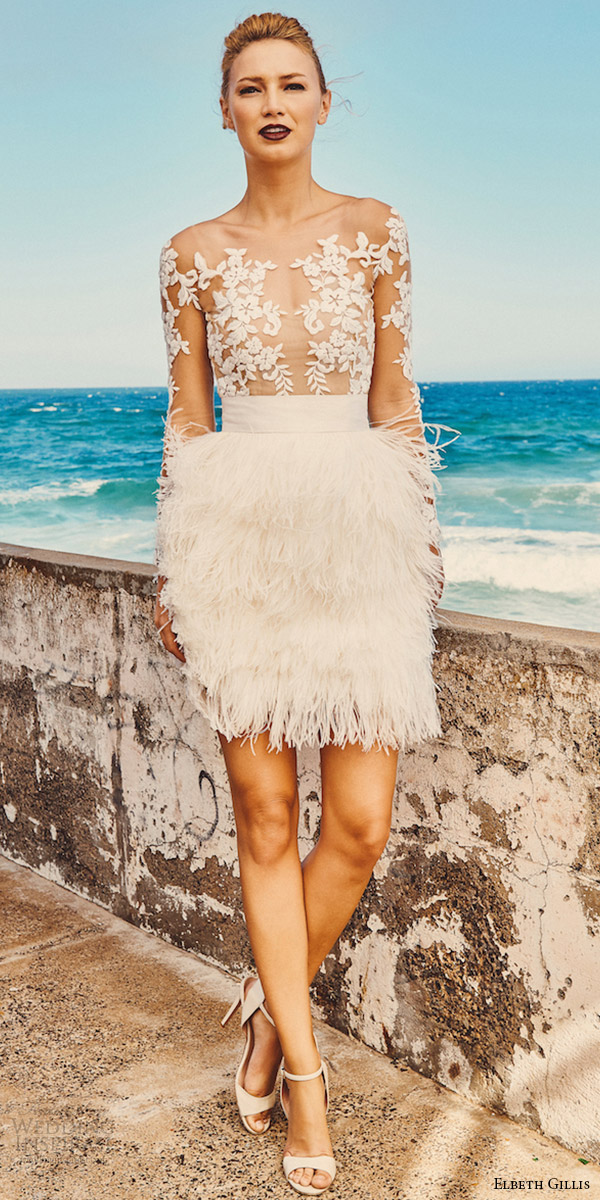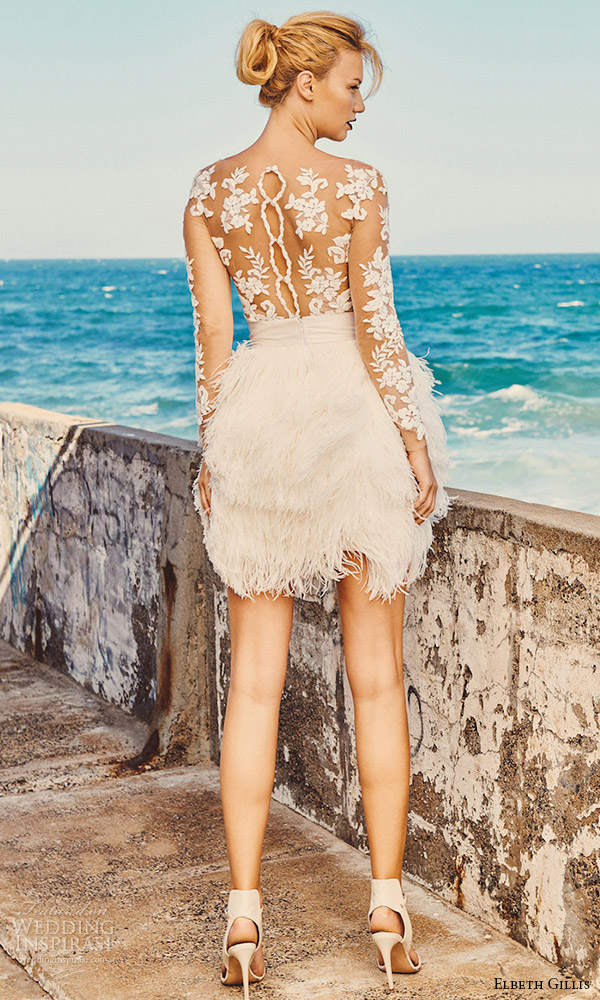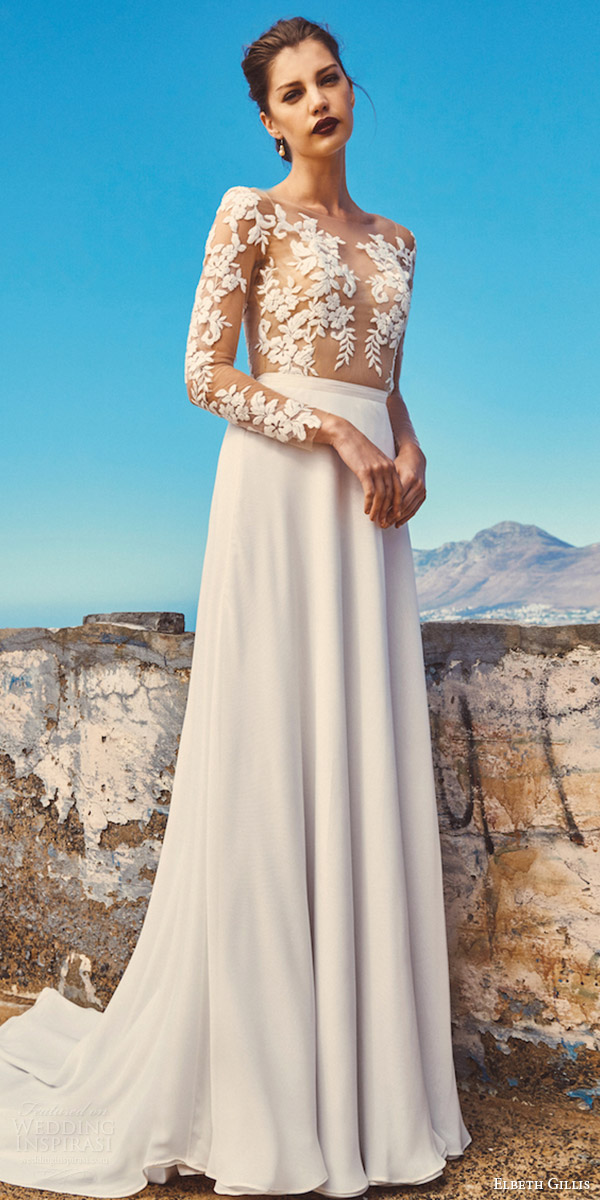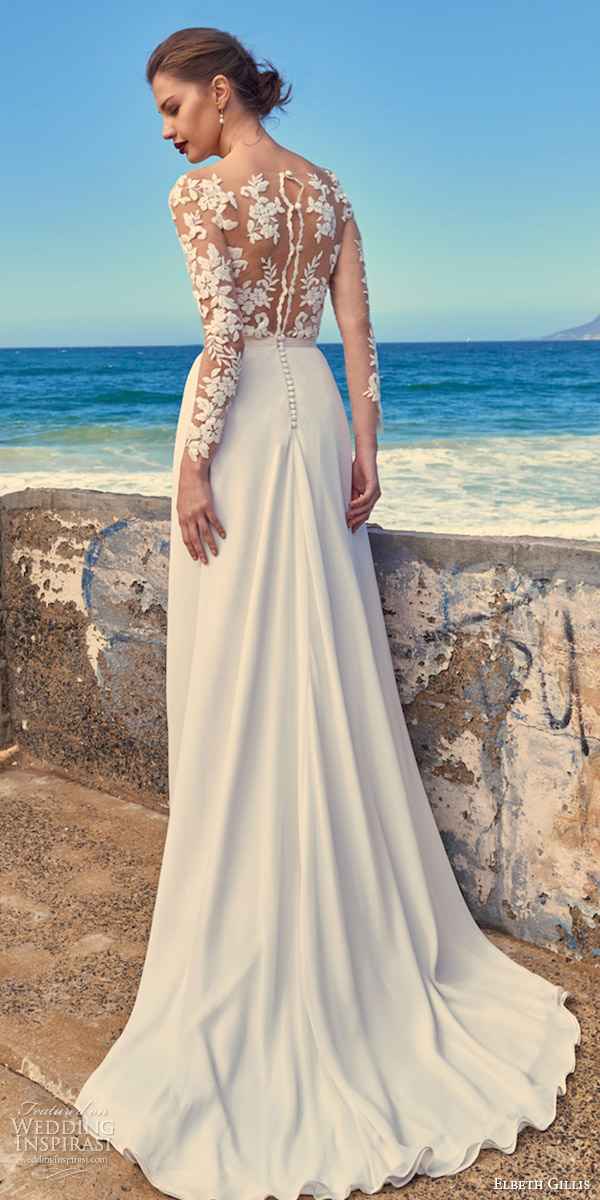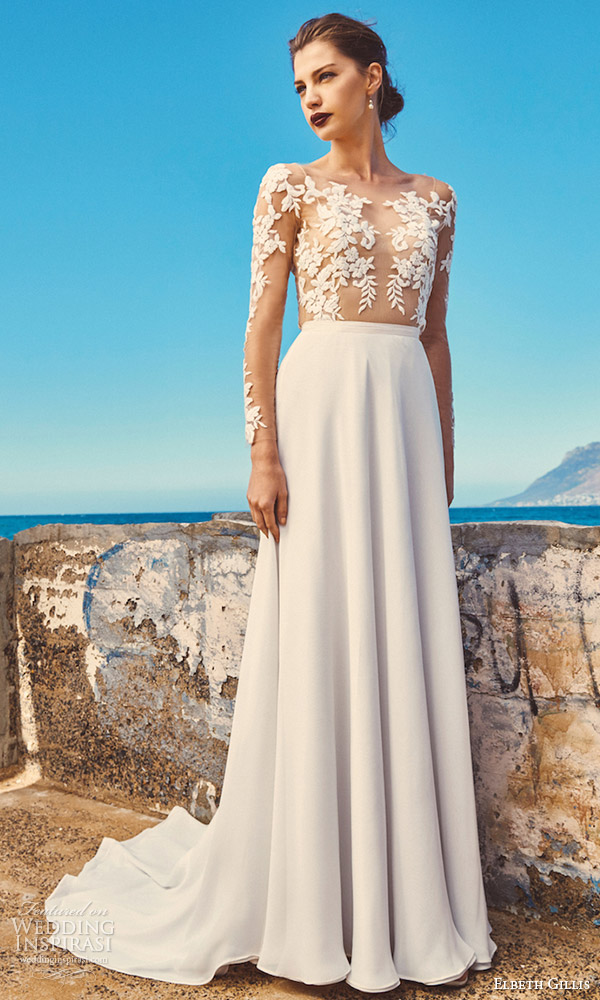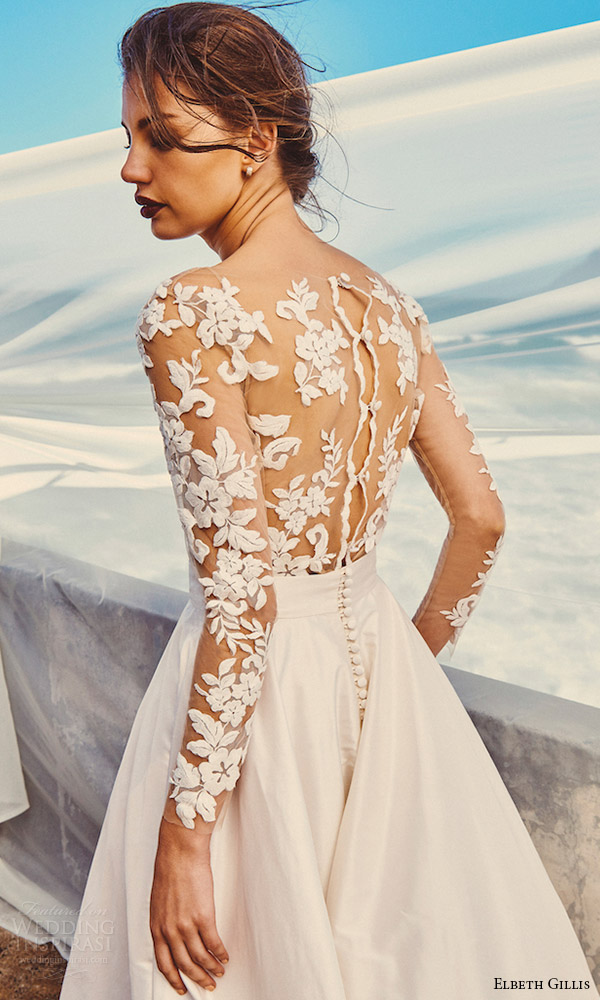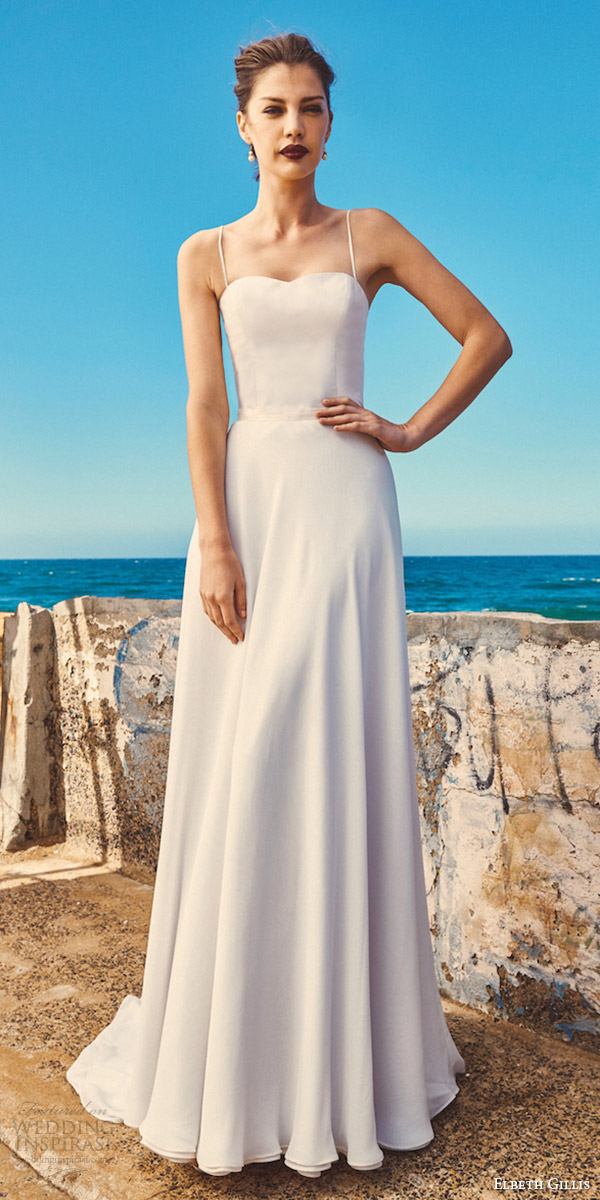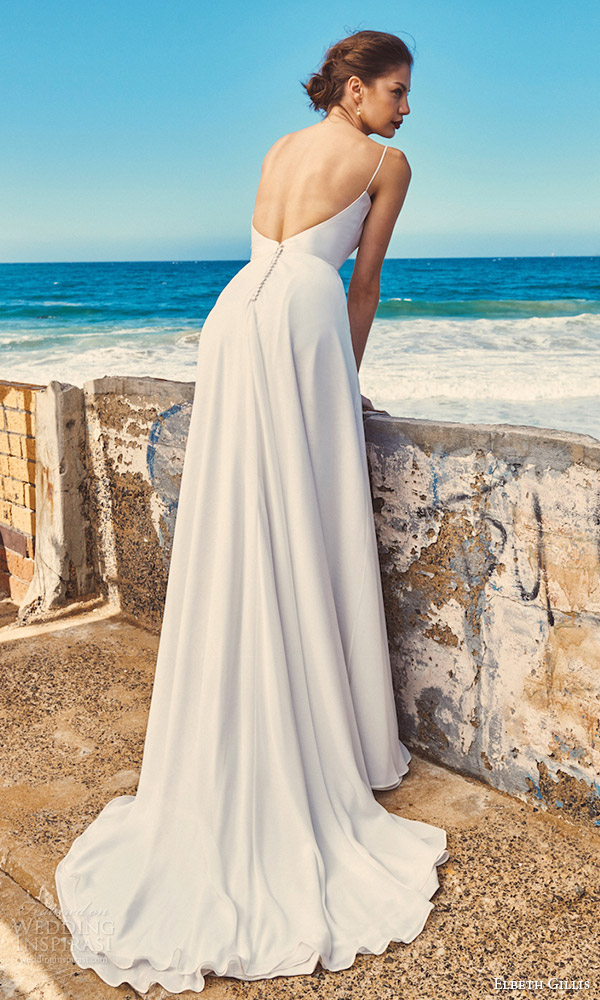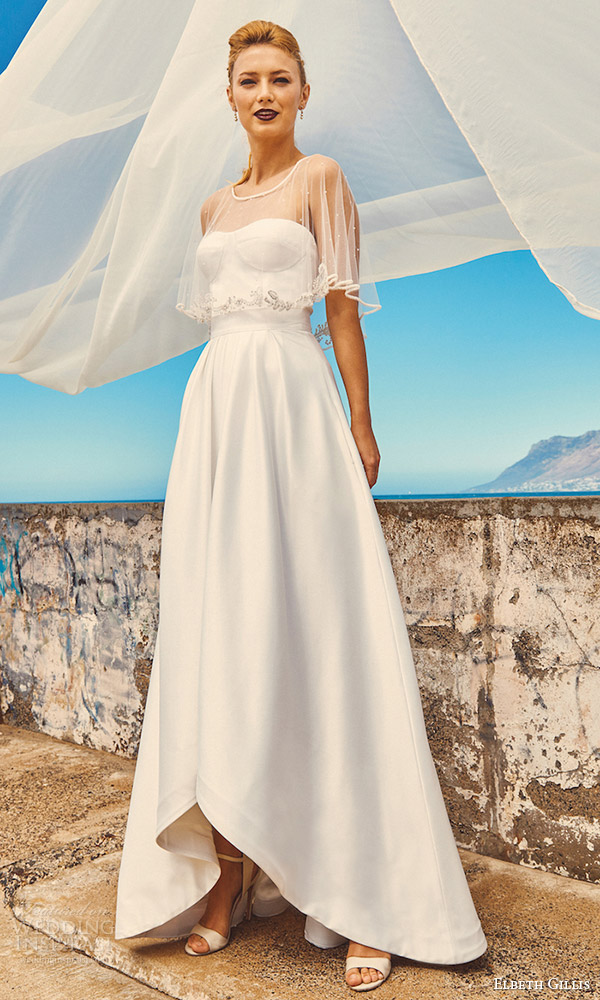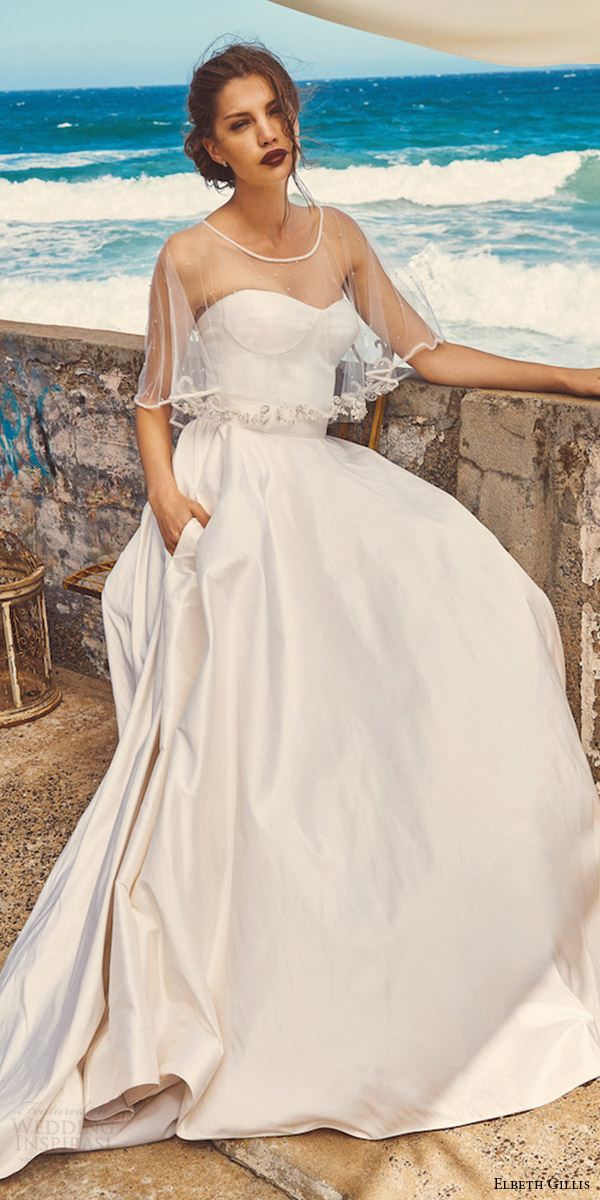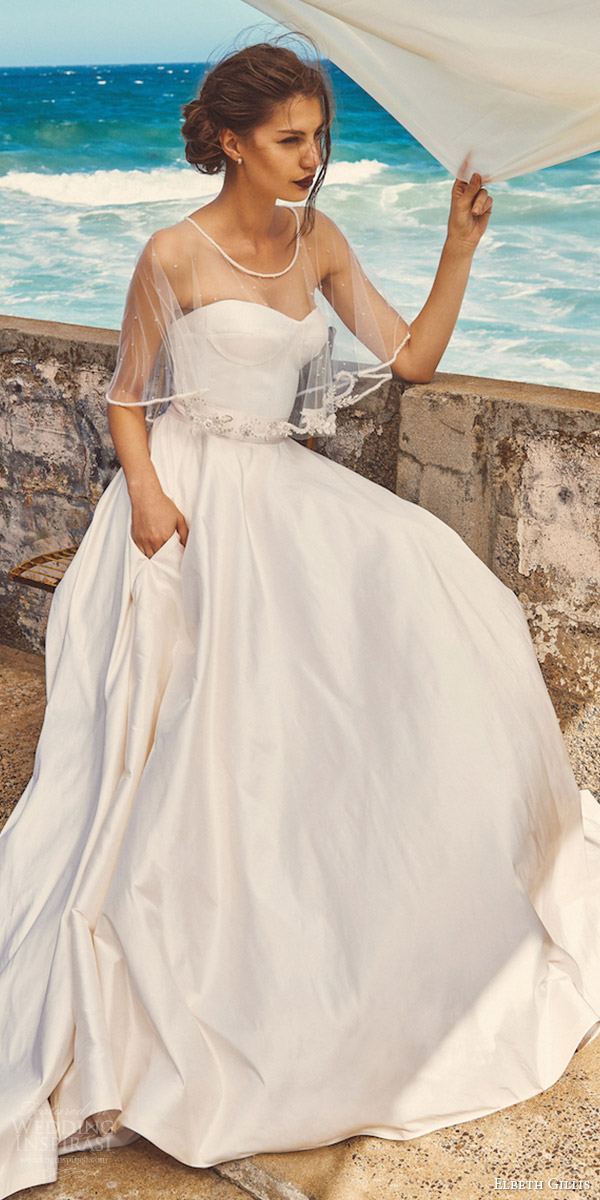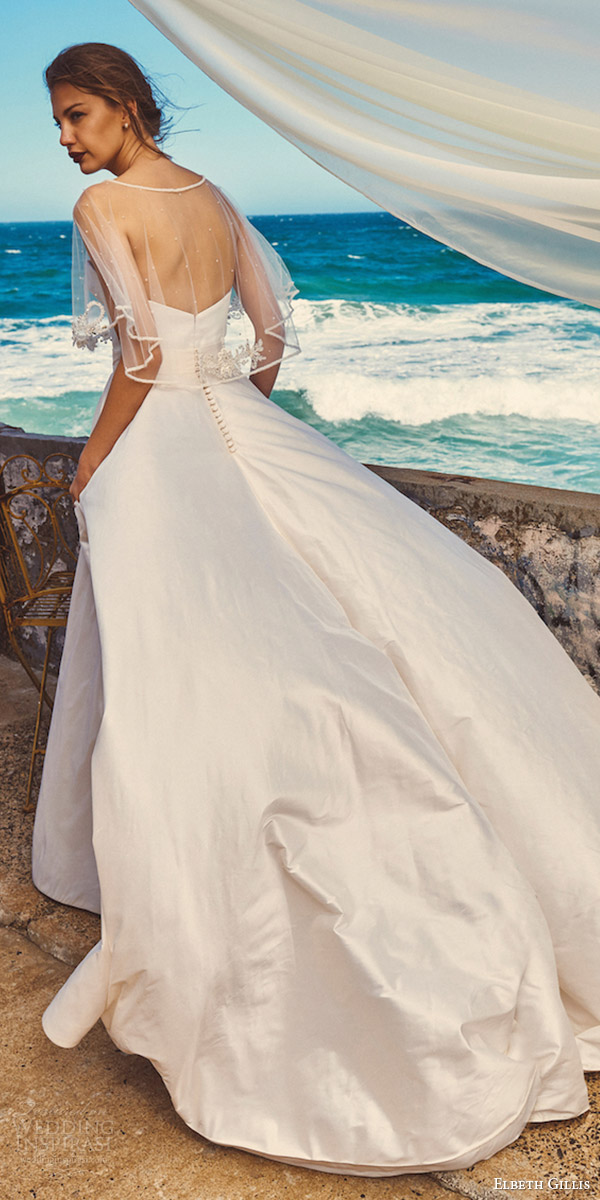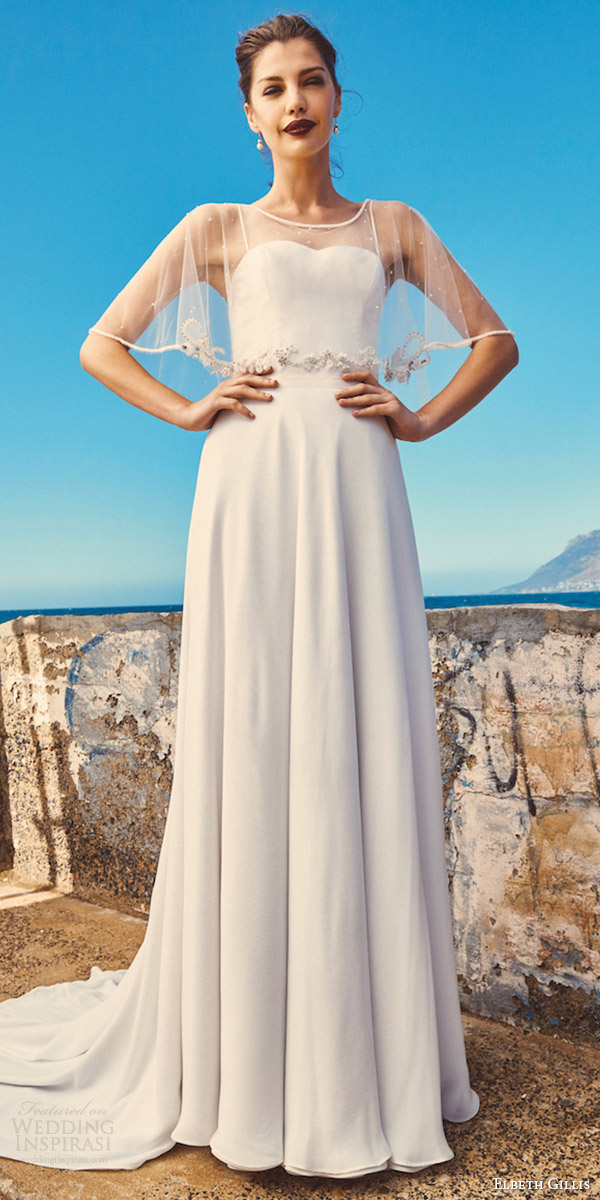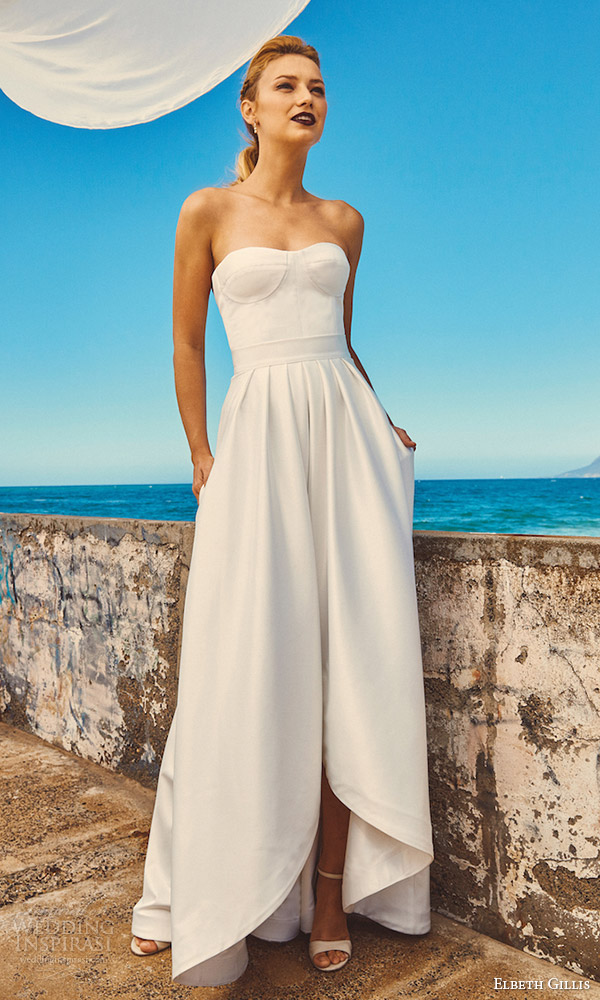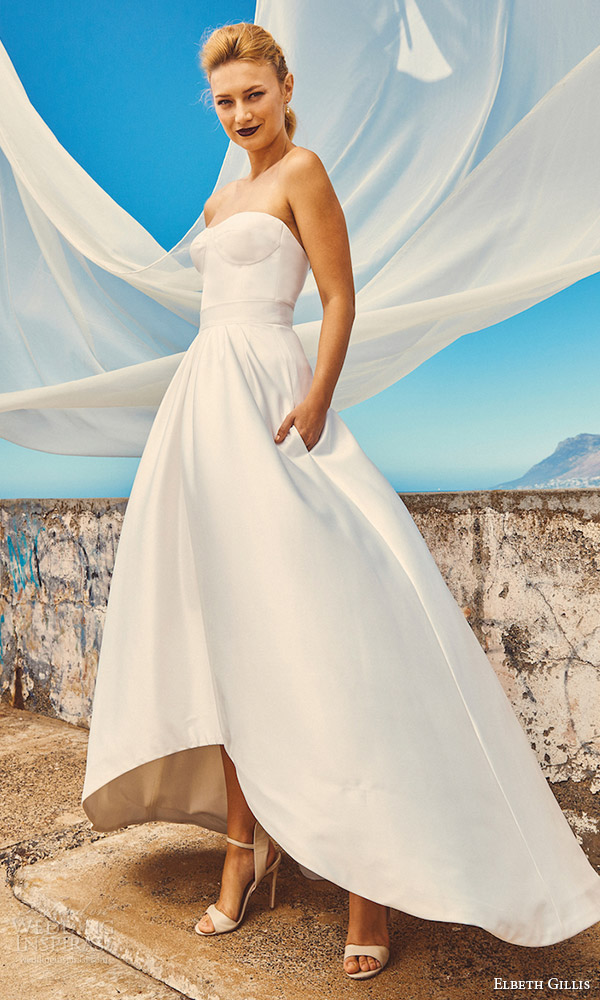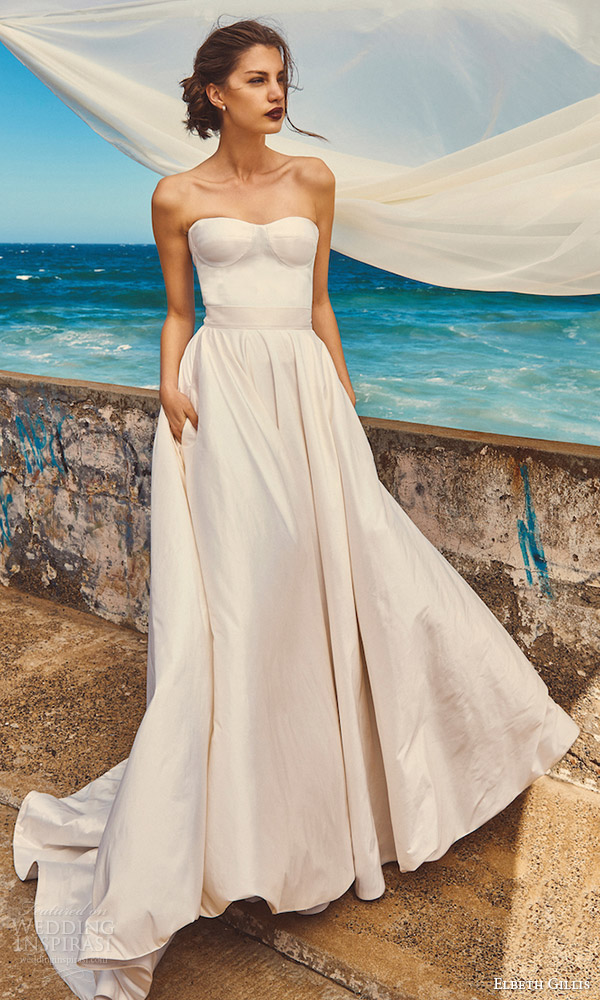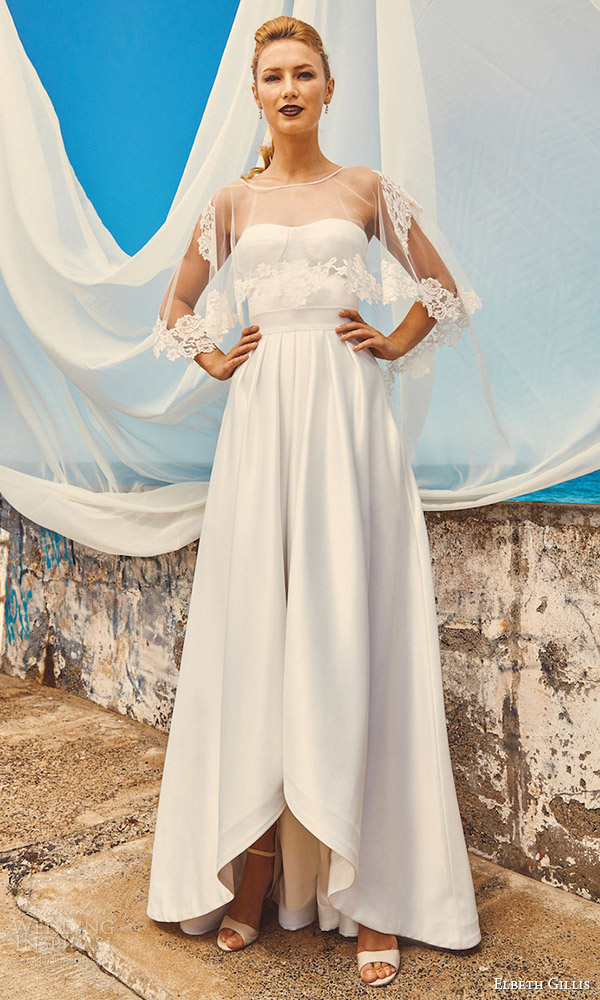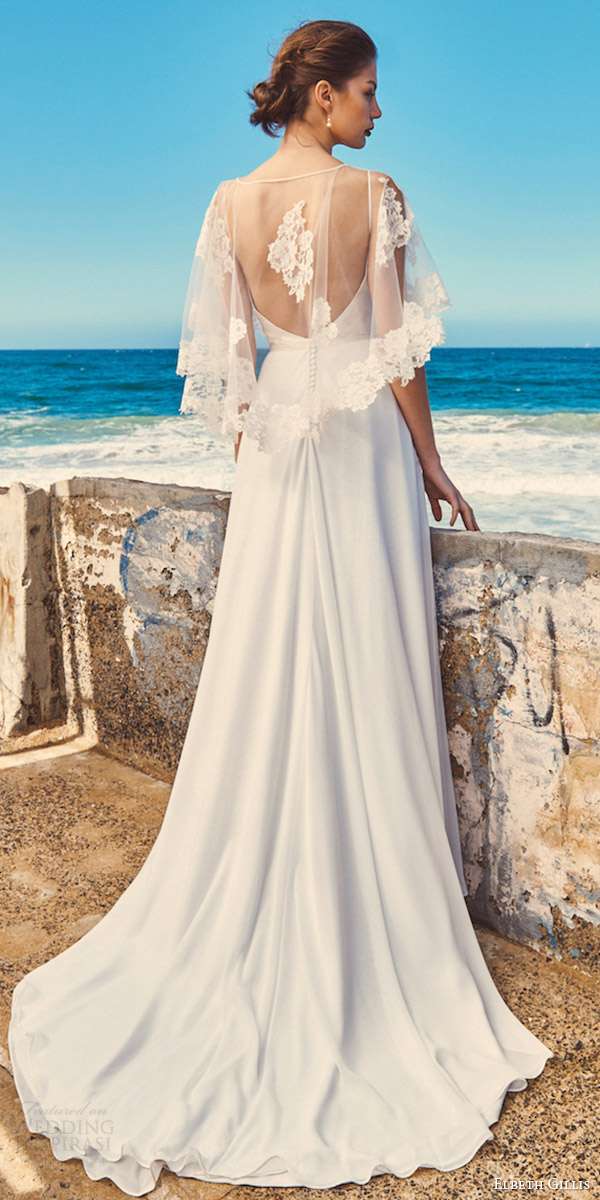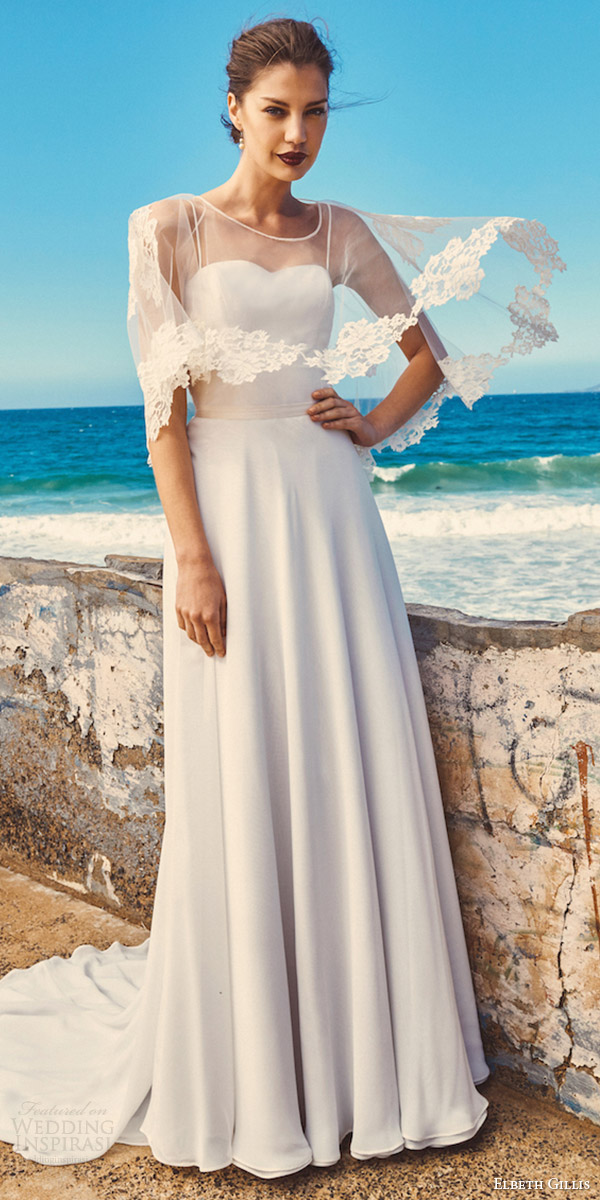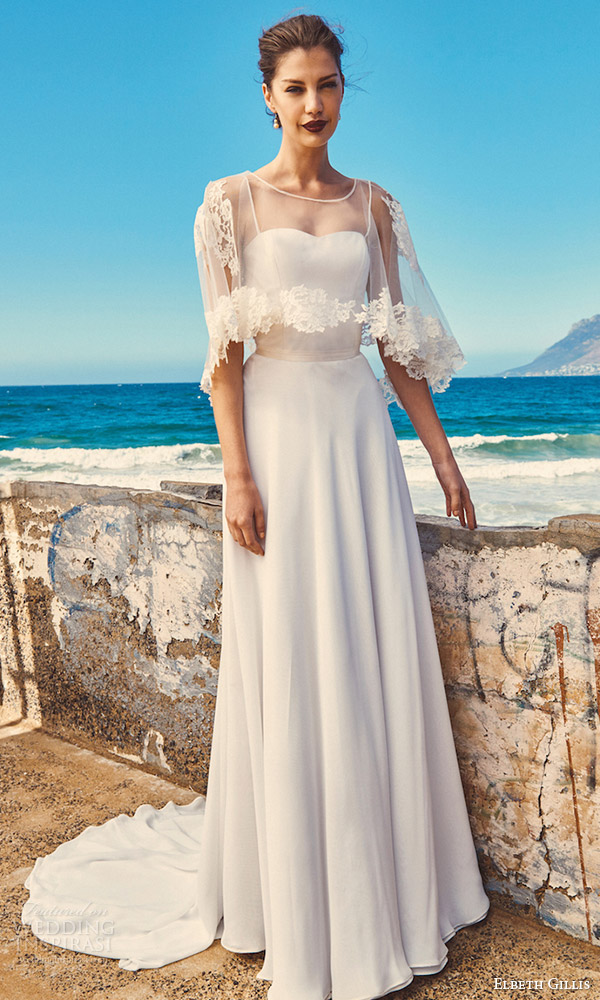 Photos courtesy of Elbeth Gillis.