Divine Atelier 2018 Wedding Dresses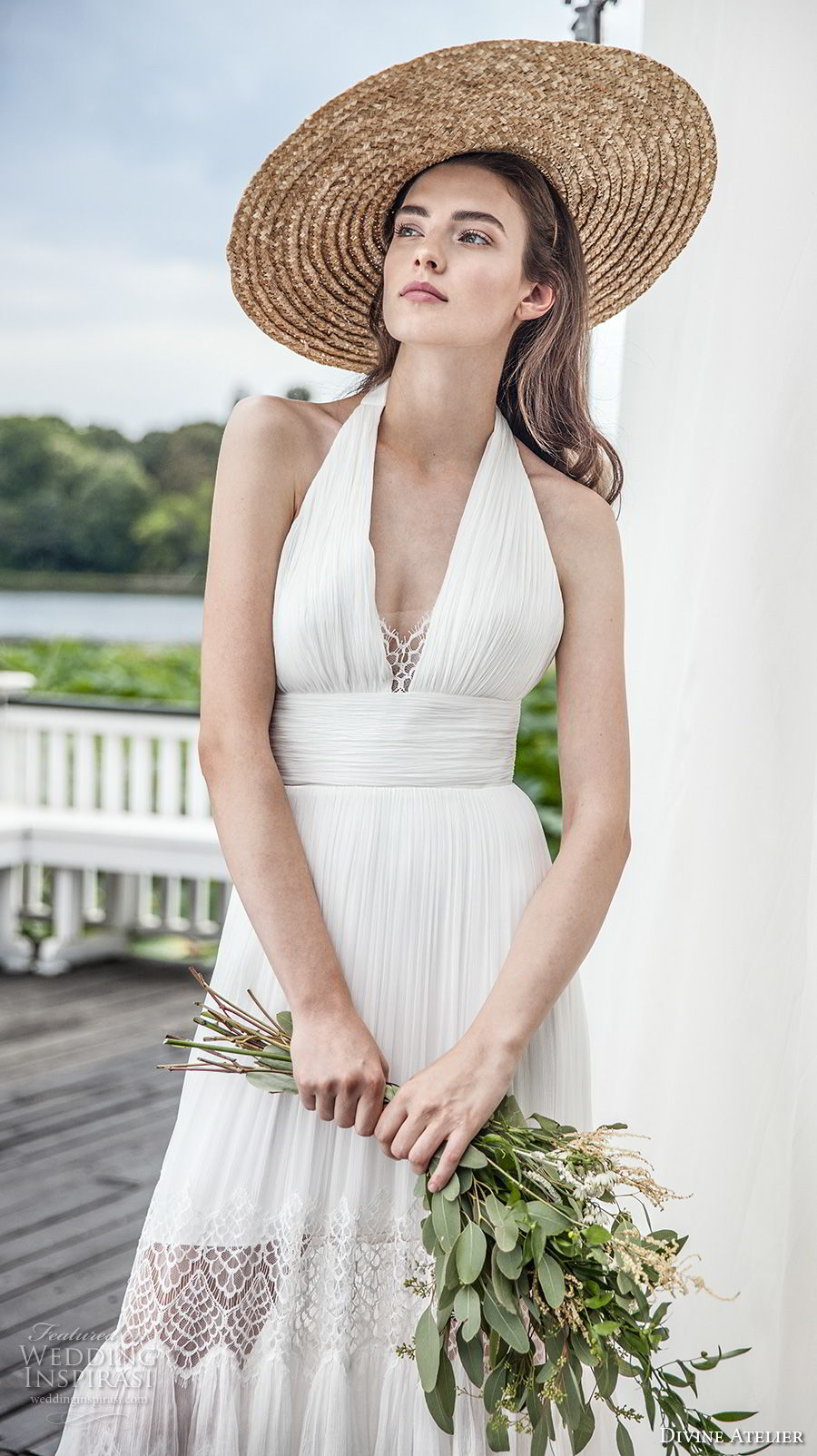 We are so excited to share a first look at Divine Atelier's gorgeous new collection, ahead of its official launch at New York Bridal Week in October. The 2018 Divine Atelier bridal collection draws its inspiration from the romance and pure beauty of the literary world (think Jane Austen's heroines). The gowns feature a blend couture-inspired details with bohemian touches in delicate laces and fluid layers of silk. Very soft and incredibly romantic!
"The campaign transposes us into a poetical atmosphere, displaying film-like images of precious, delicate romanticism. The unconventional style, the studied simplicity, the delicate, subtle details of retro-romantic inspiration, the fluidity, freshness and modern touch are the aesthetic signature of the Divine Atelier brand. Created and fashioned with passion and talent in our workshop in Romania, the wedding gown collections can be admired and tried on in our showrooms in Bucharest and Brasov, but also in 36 other top showrooms worldwide."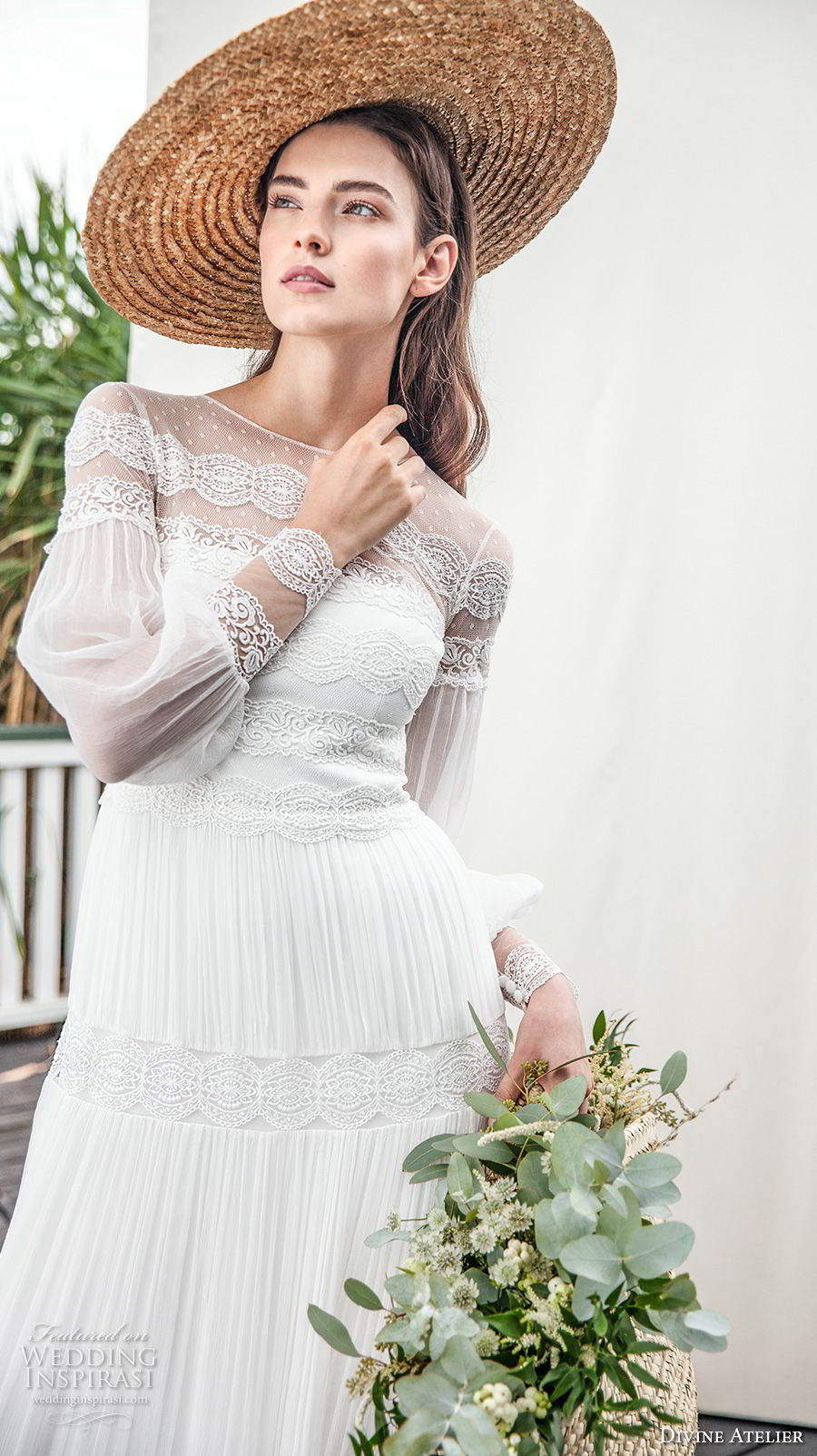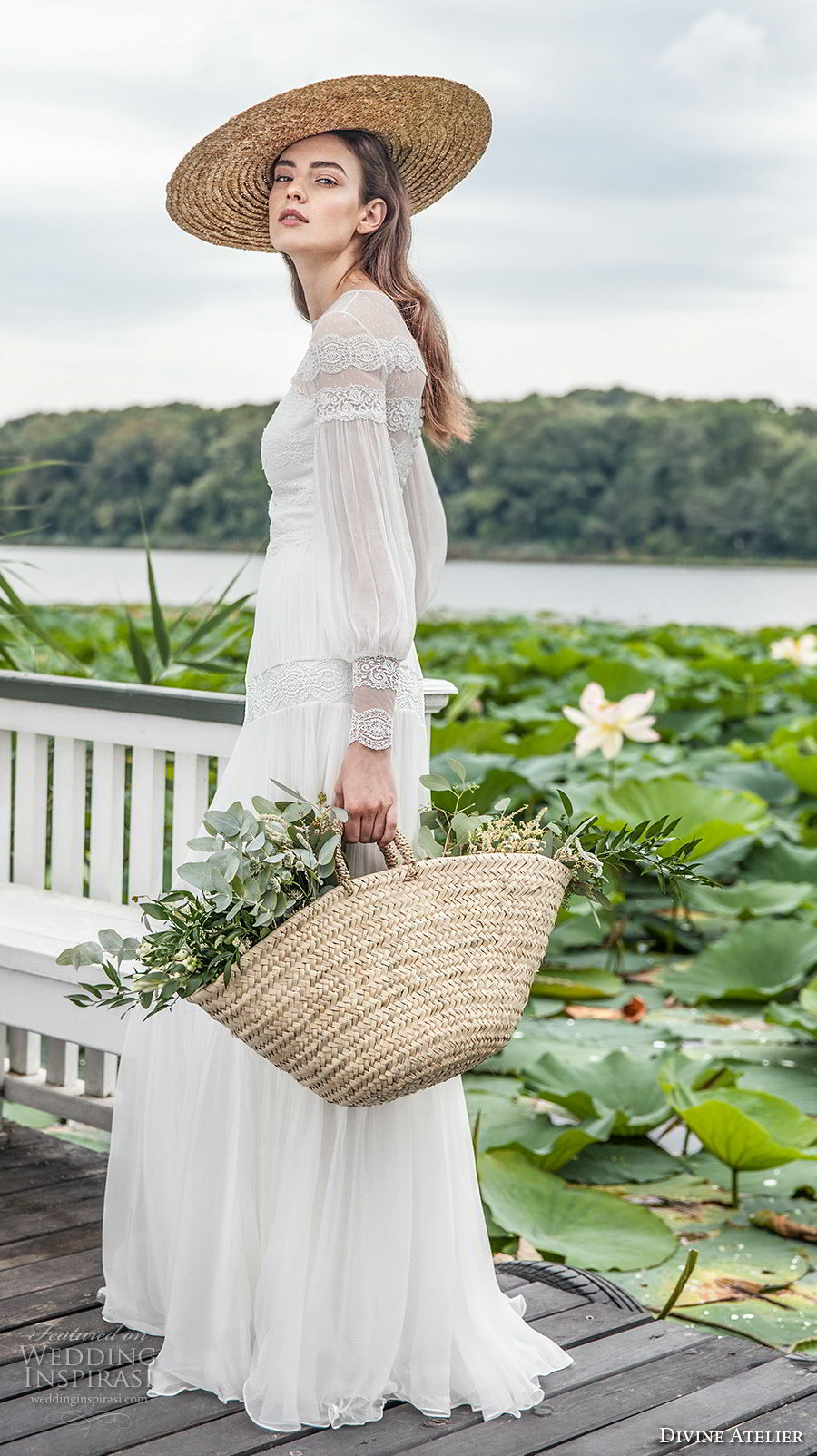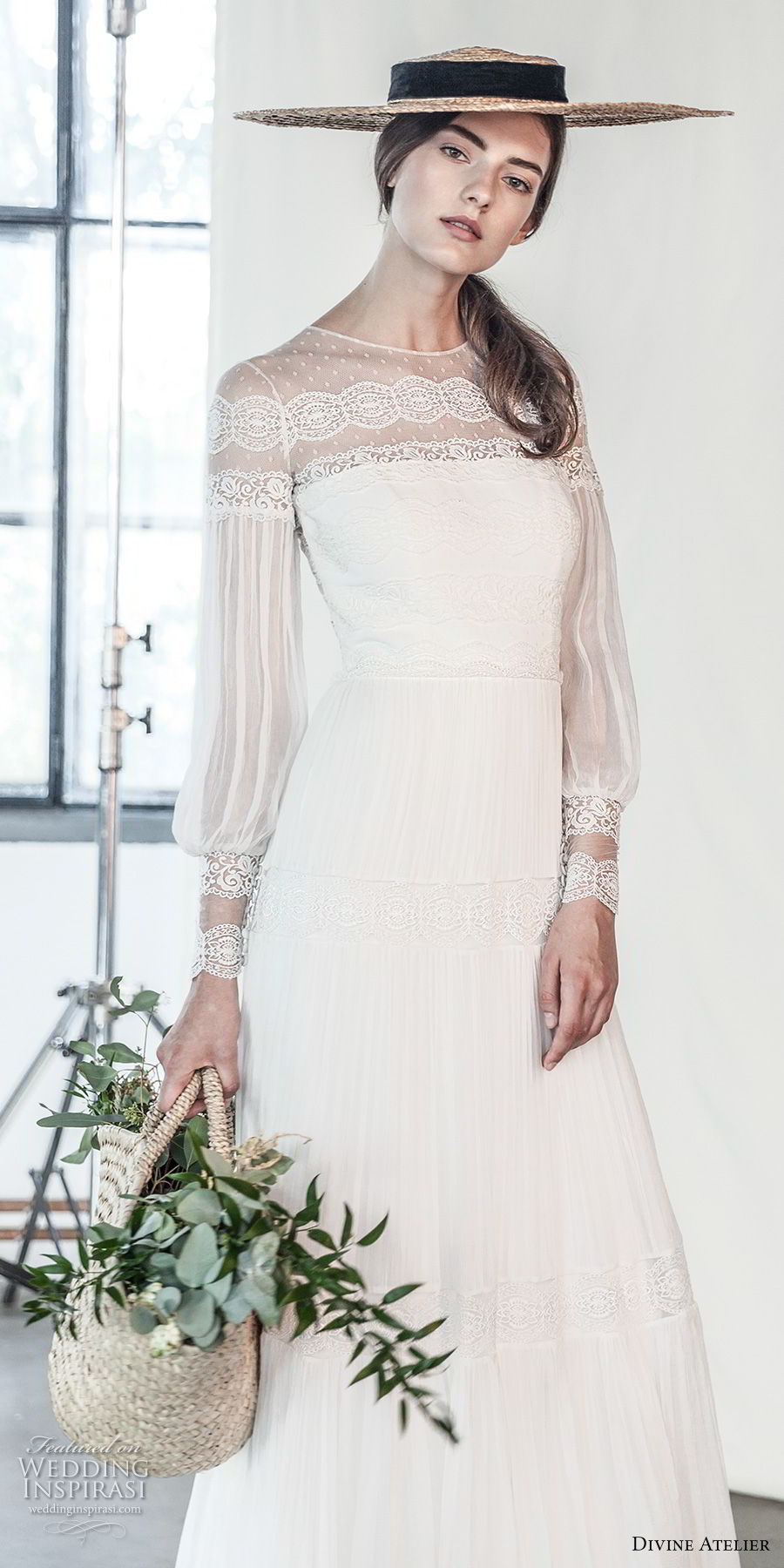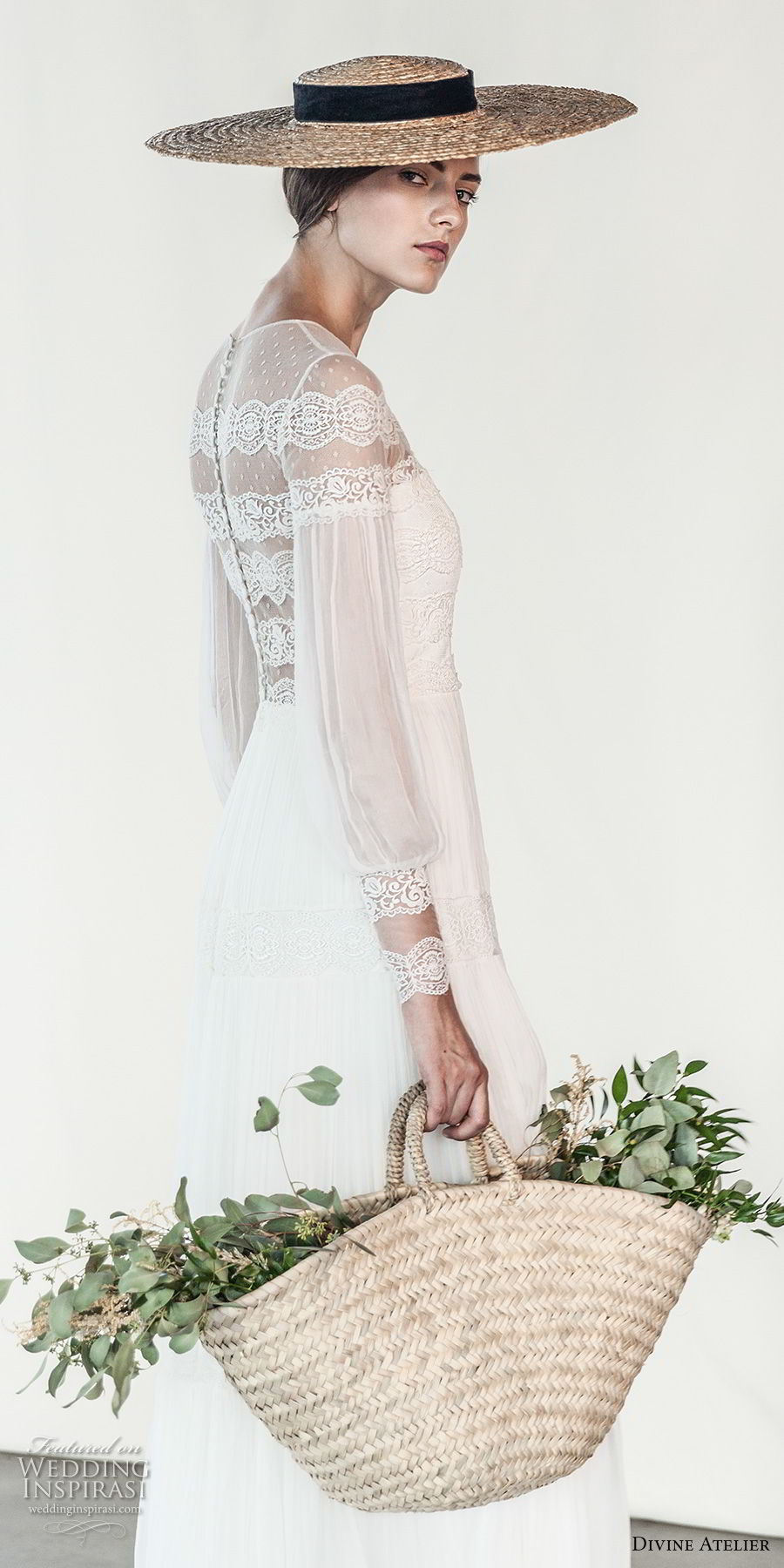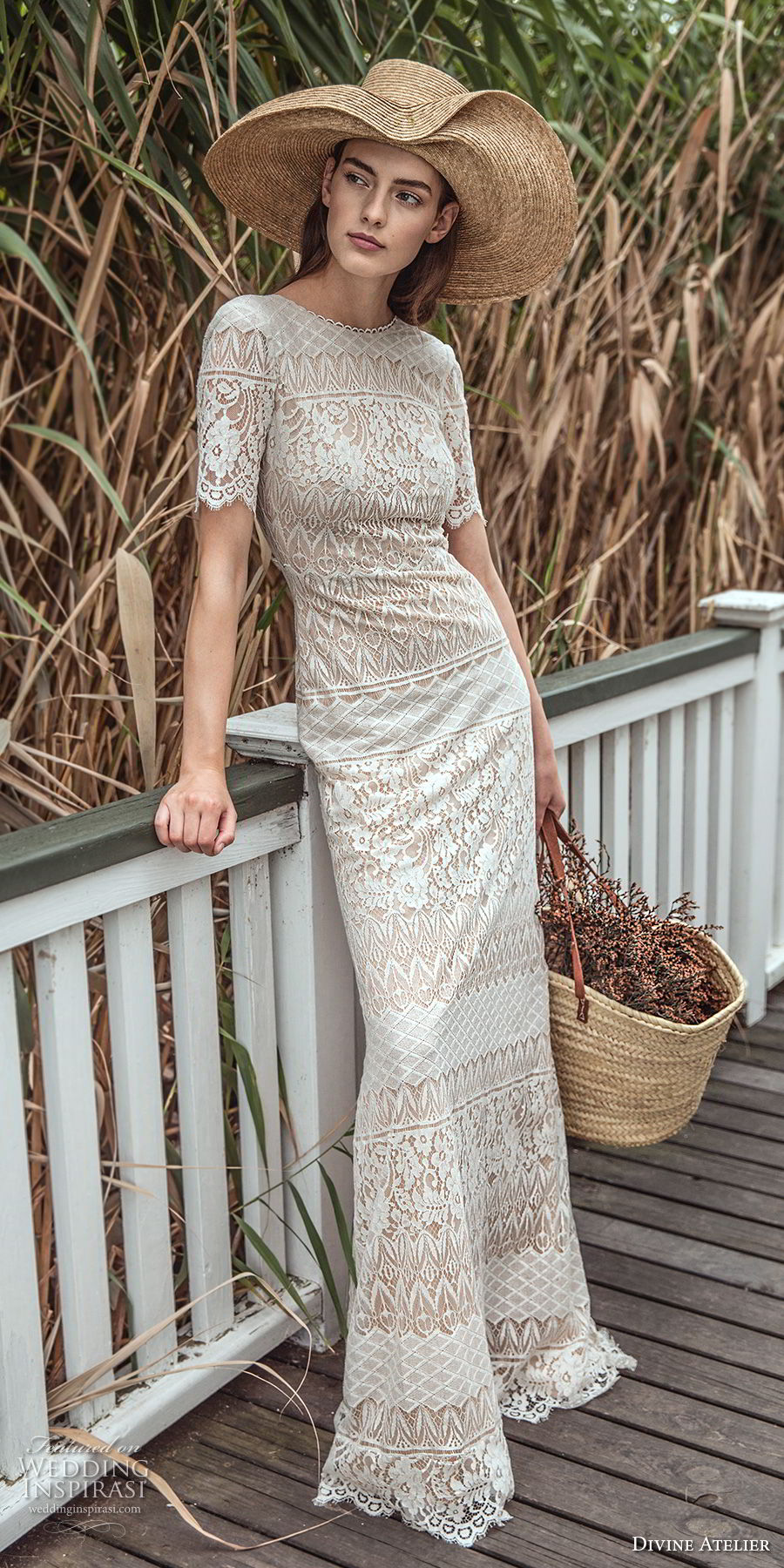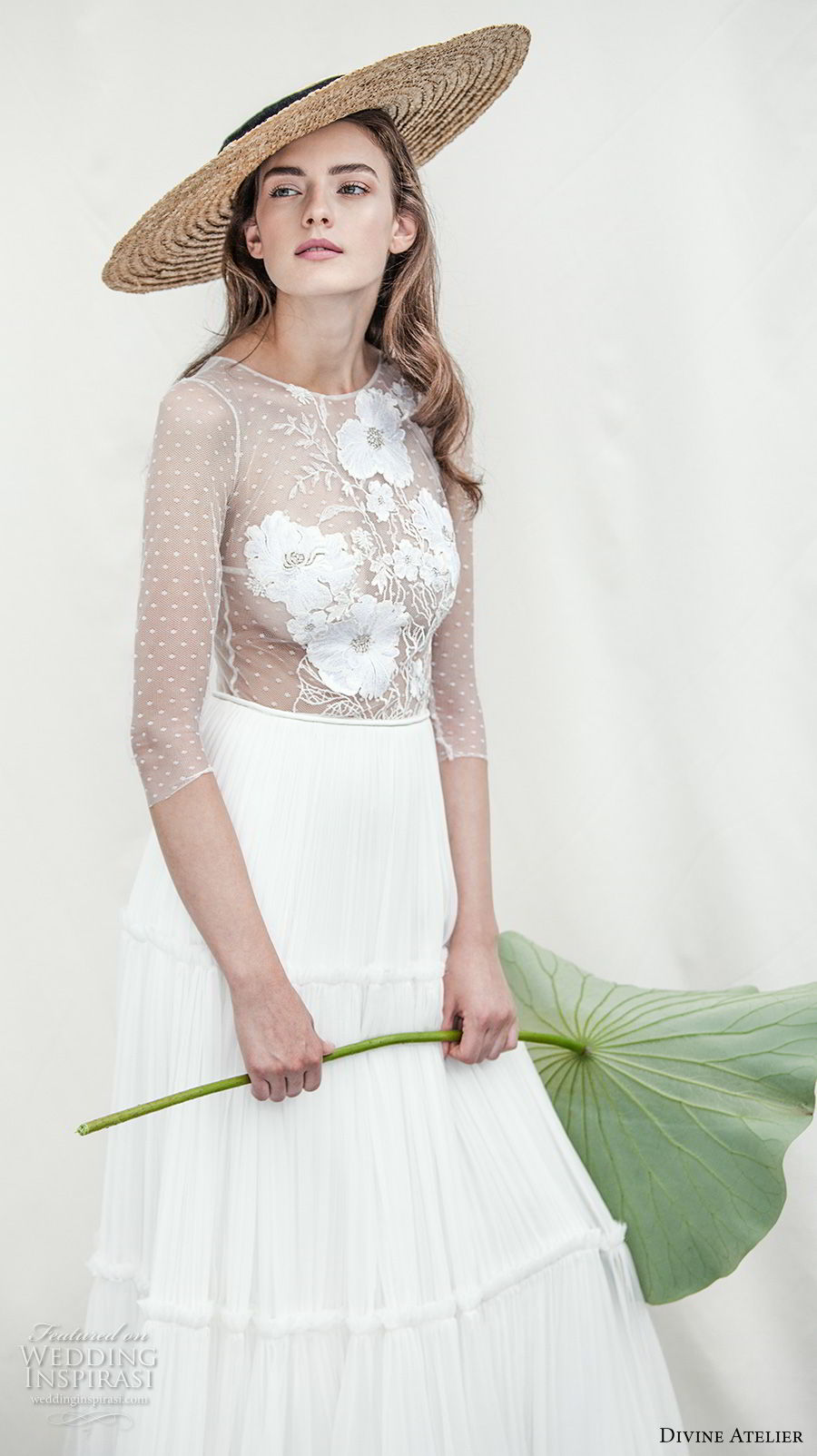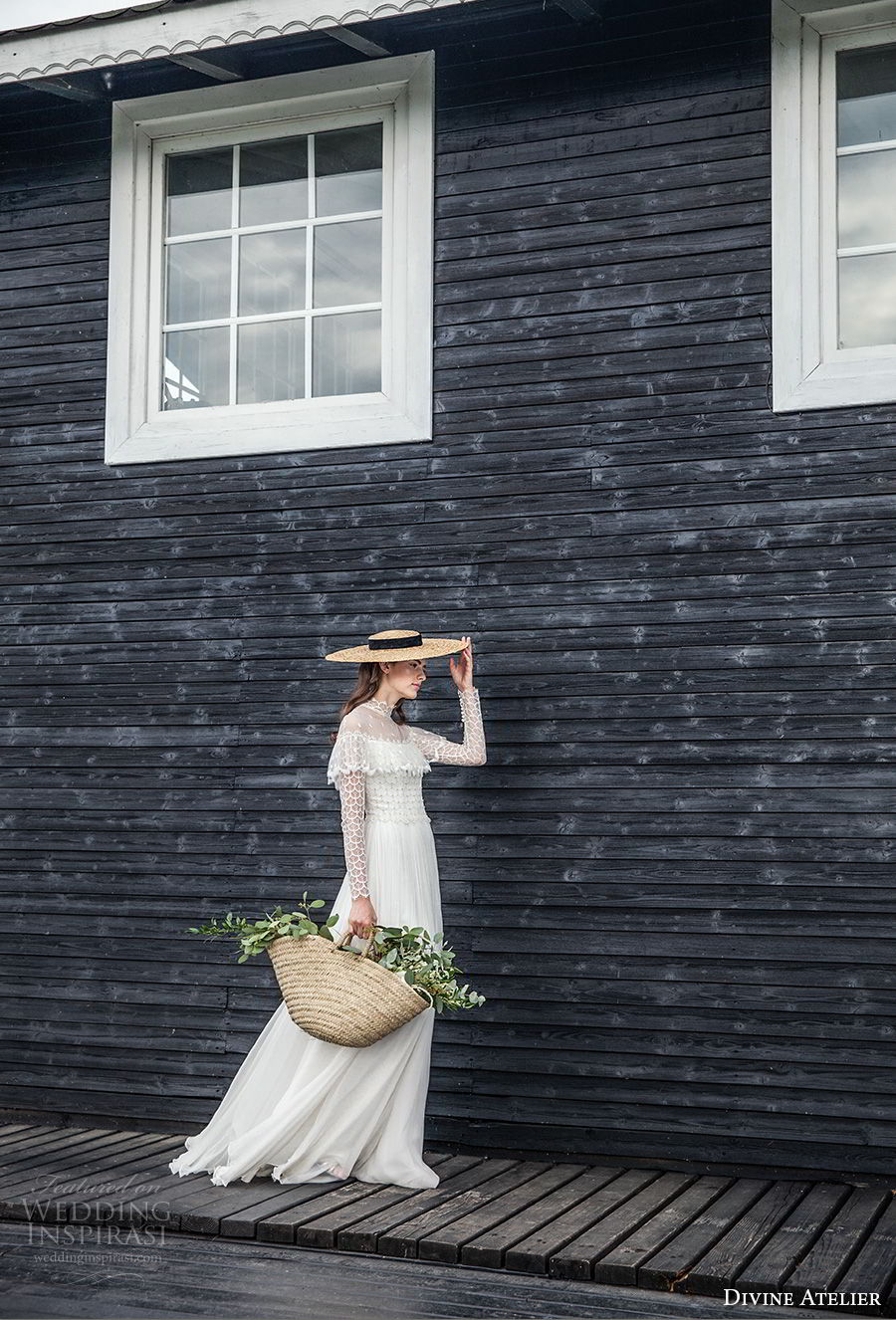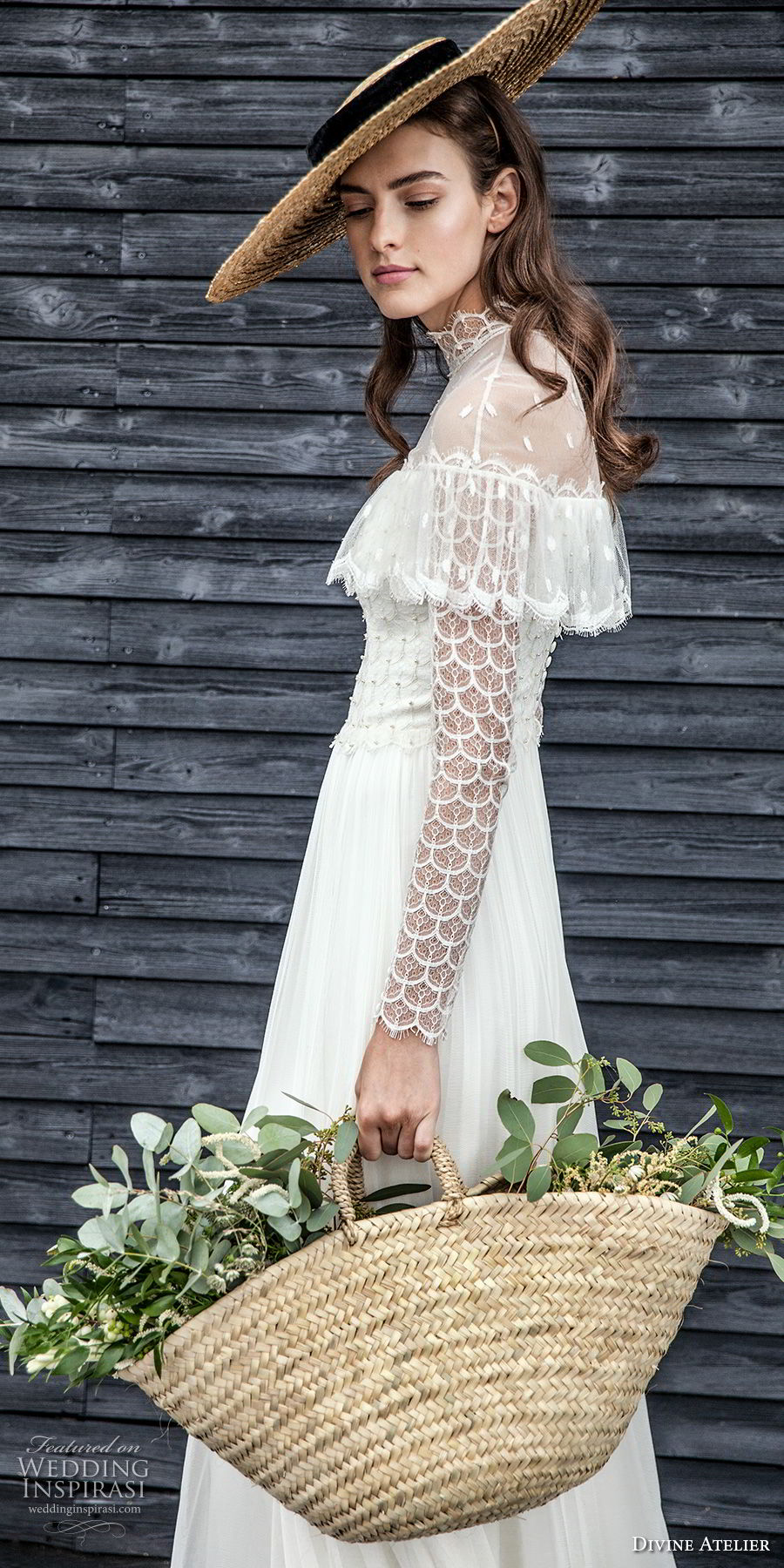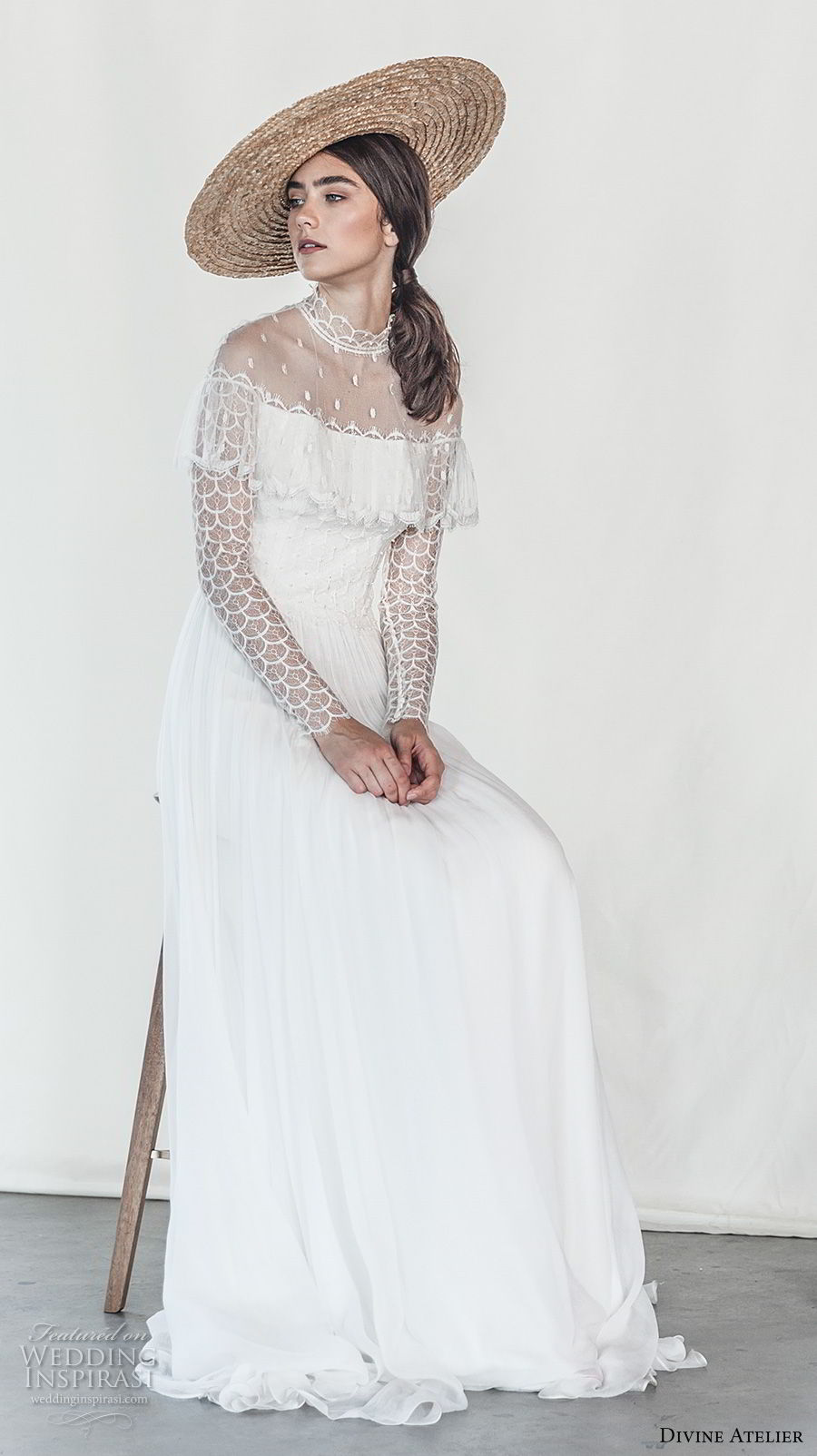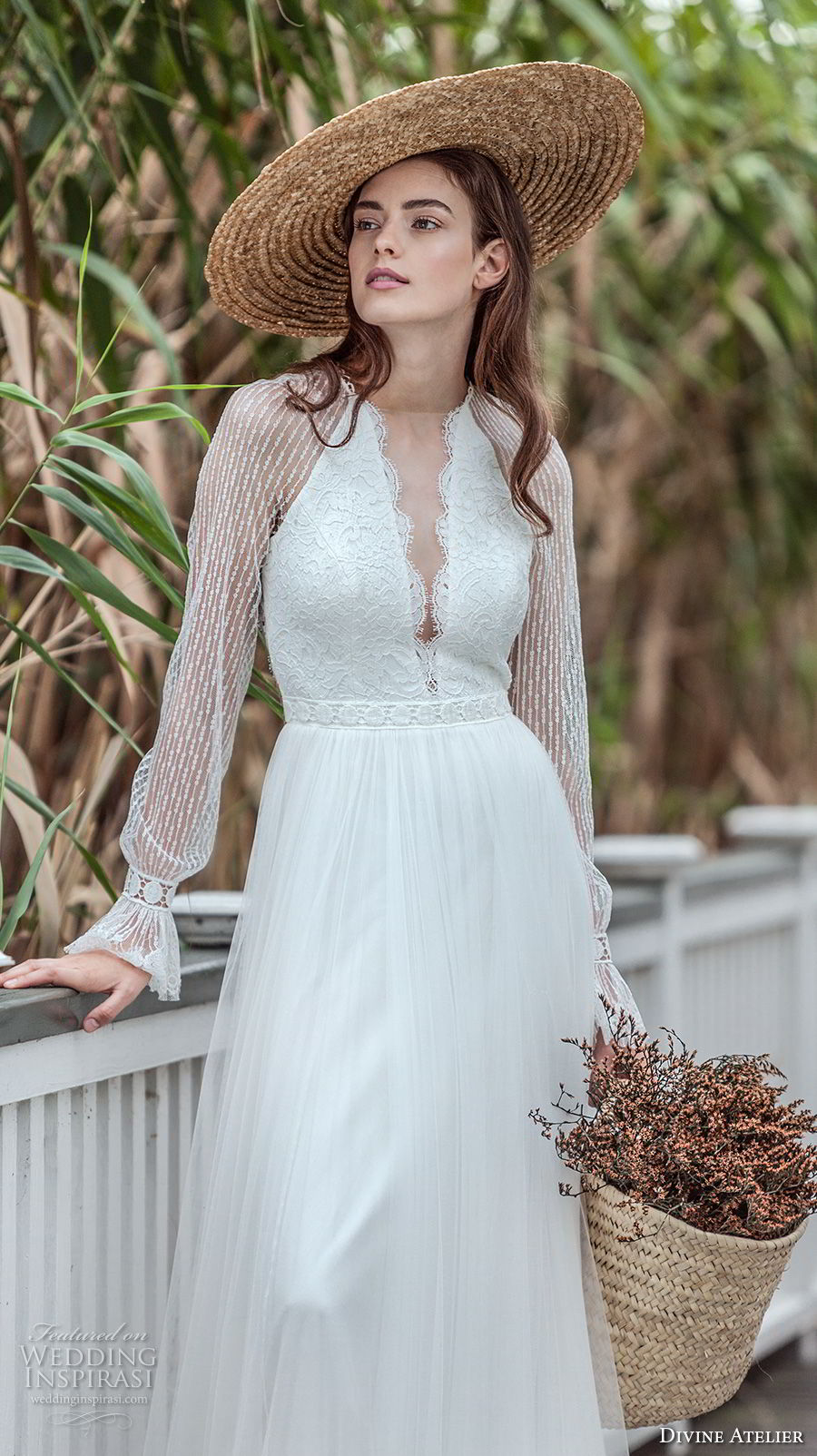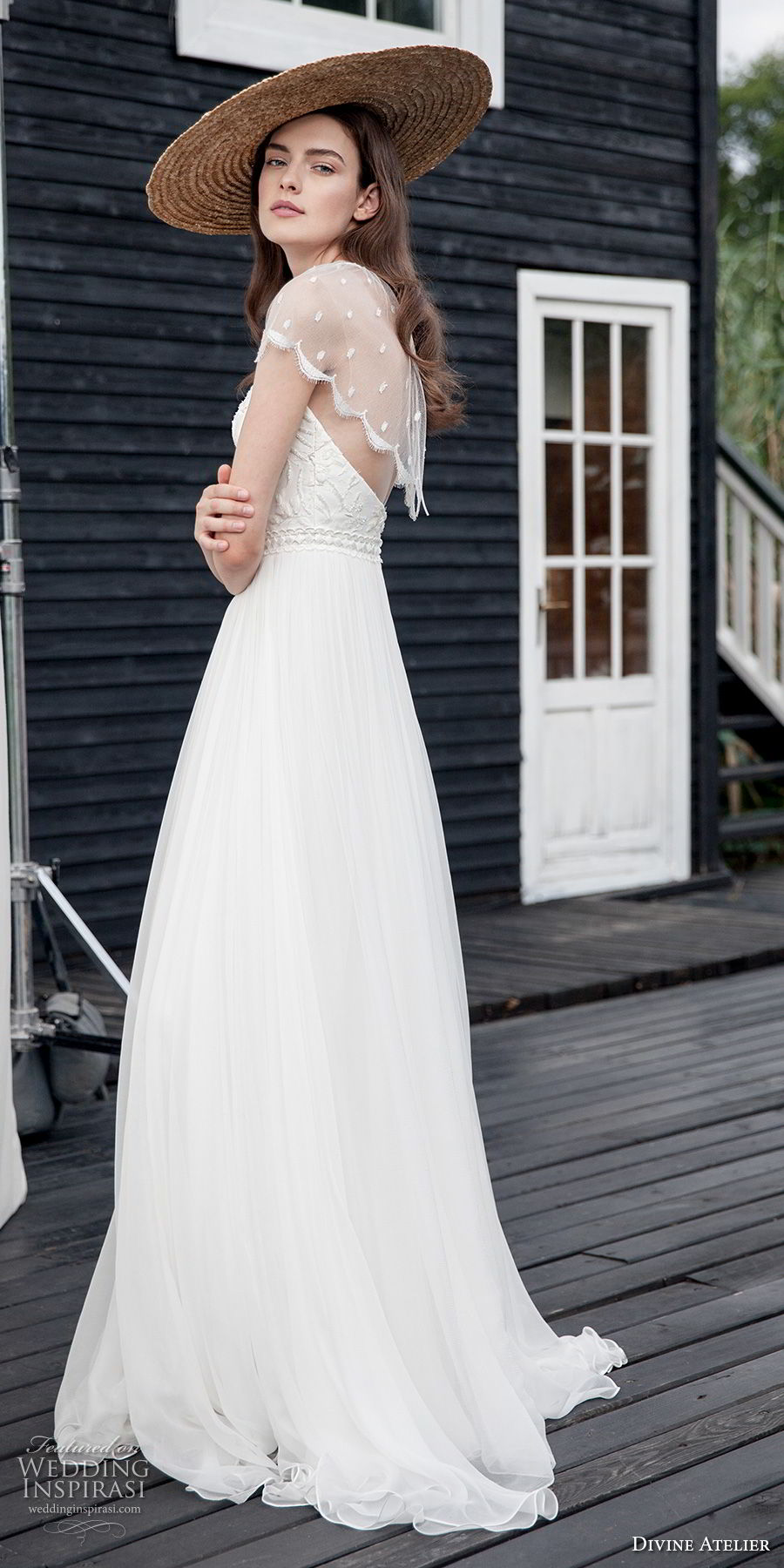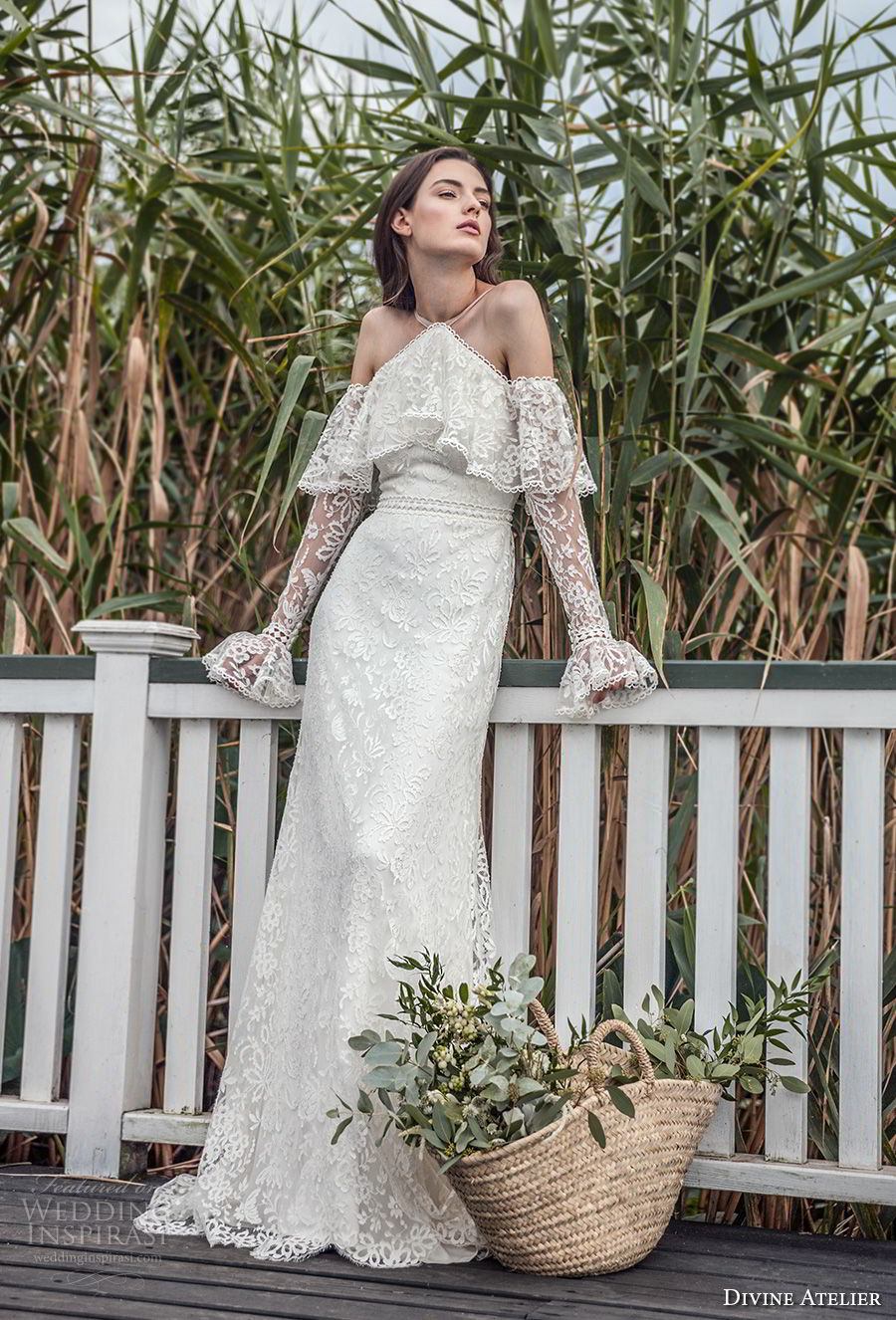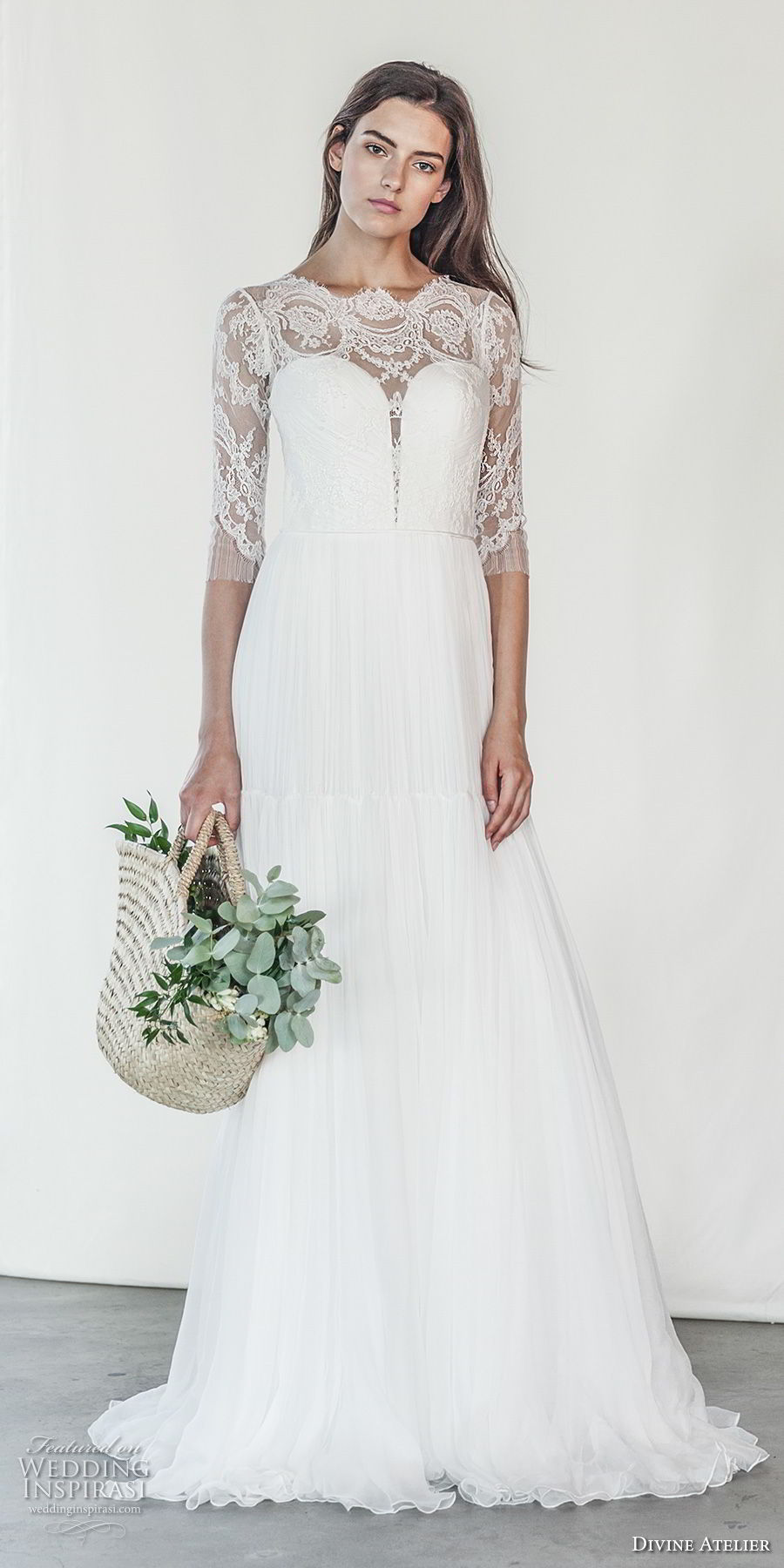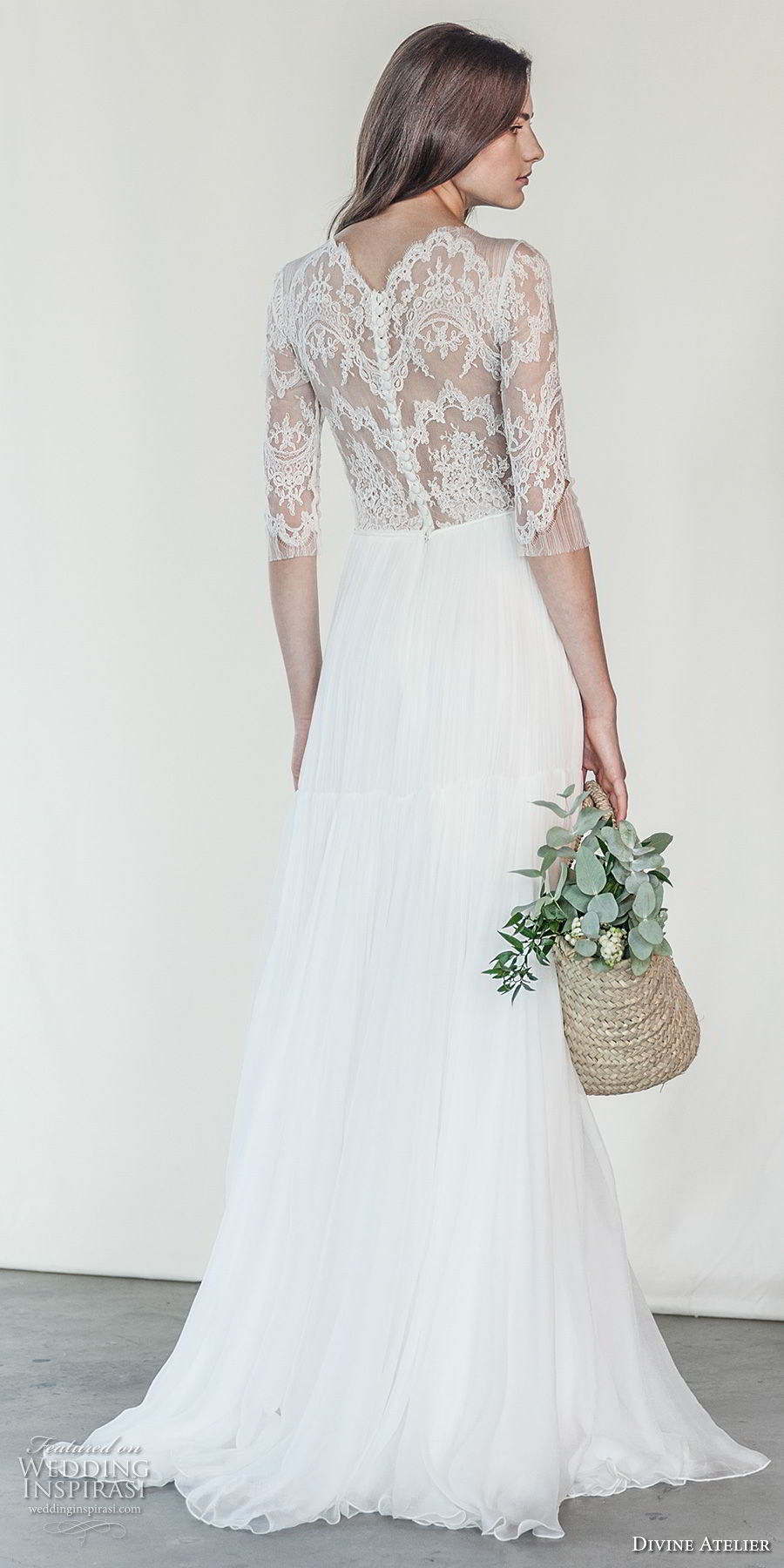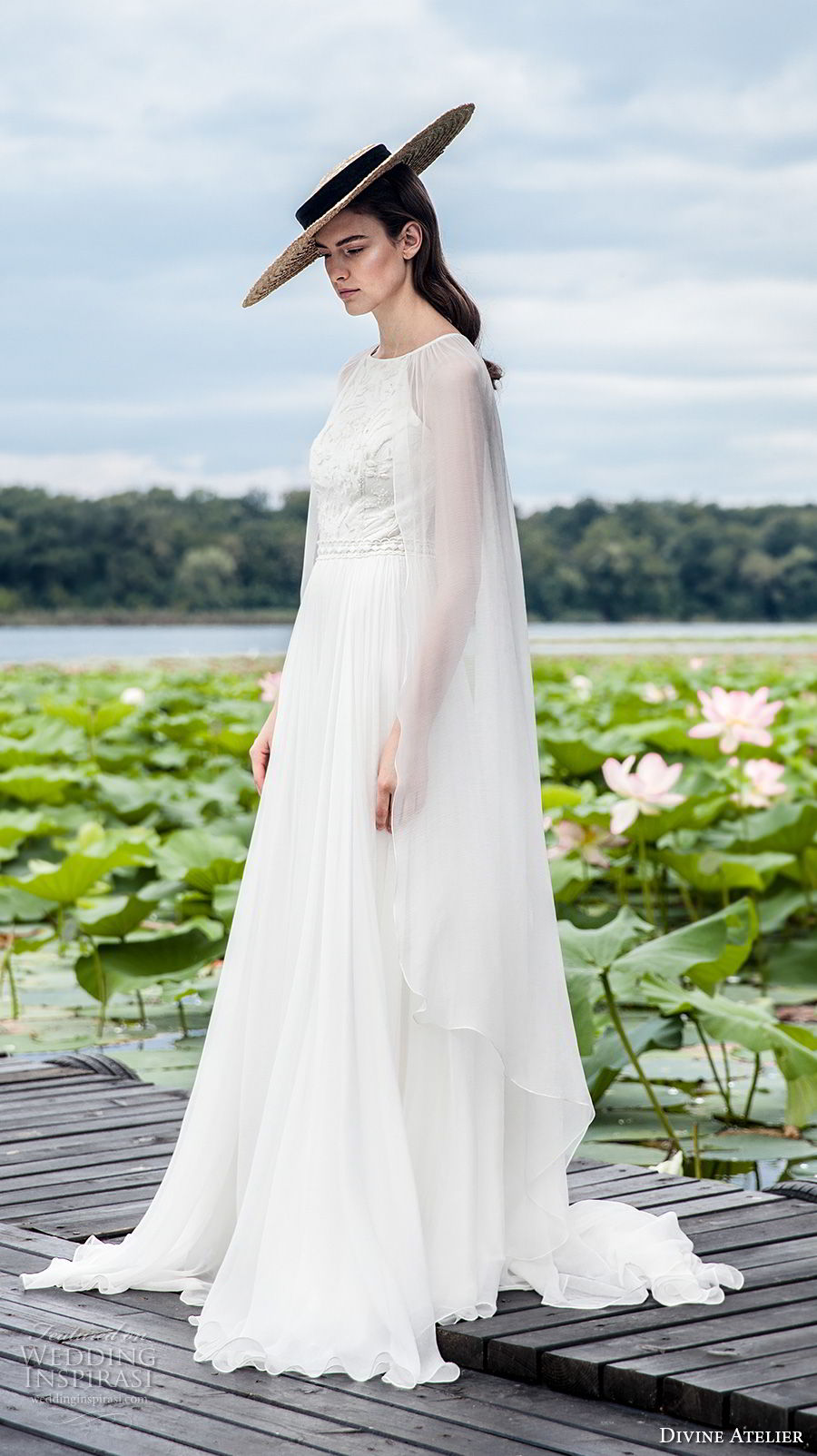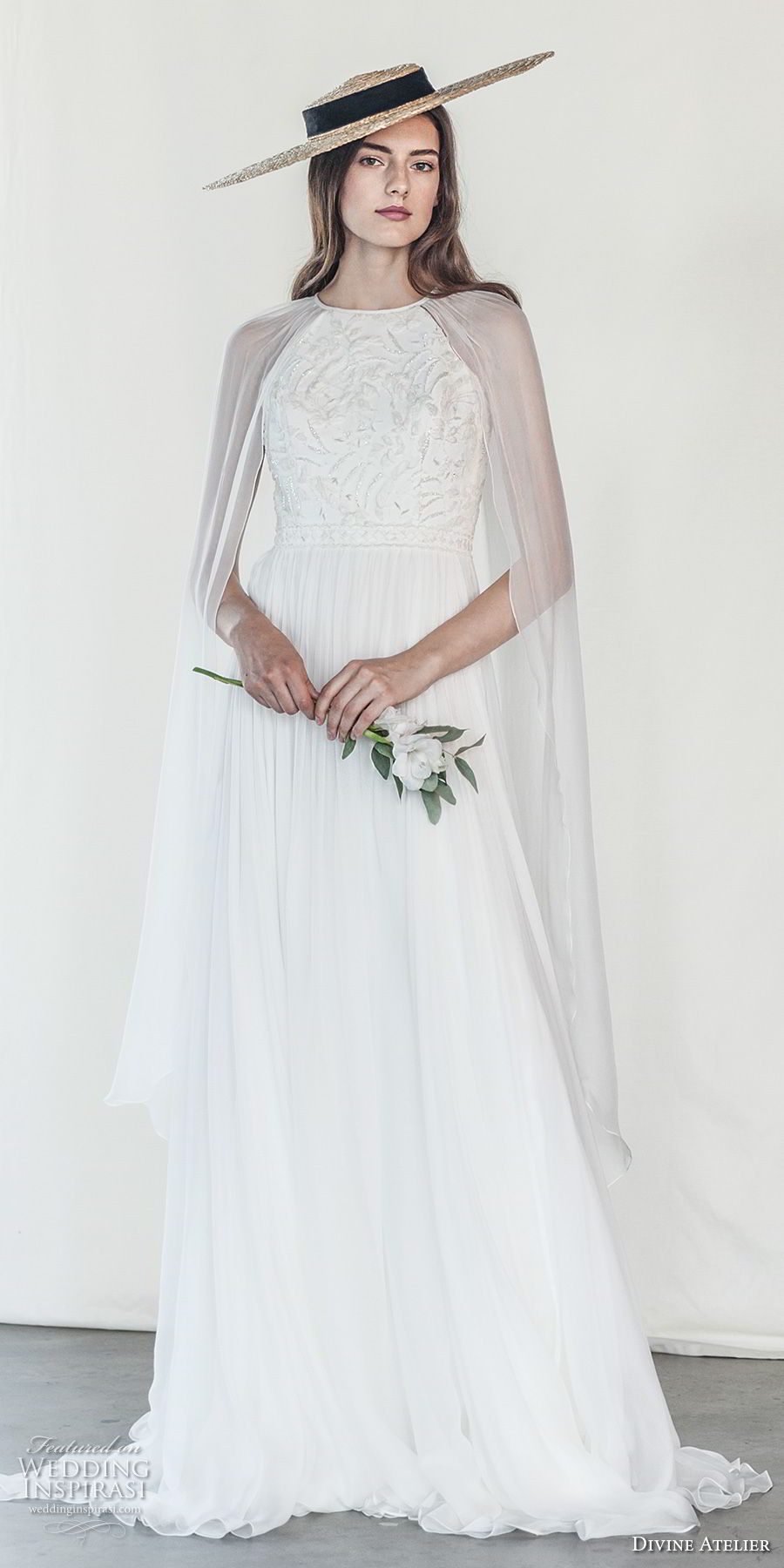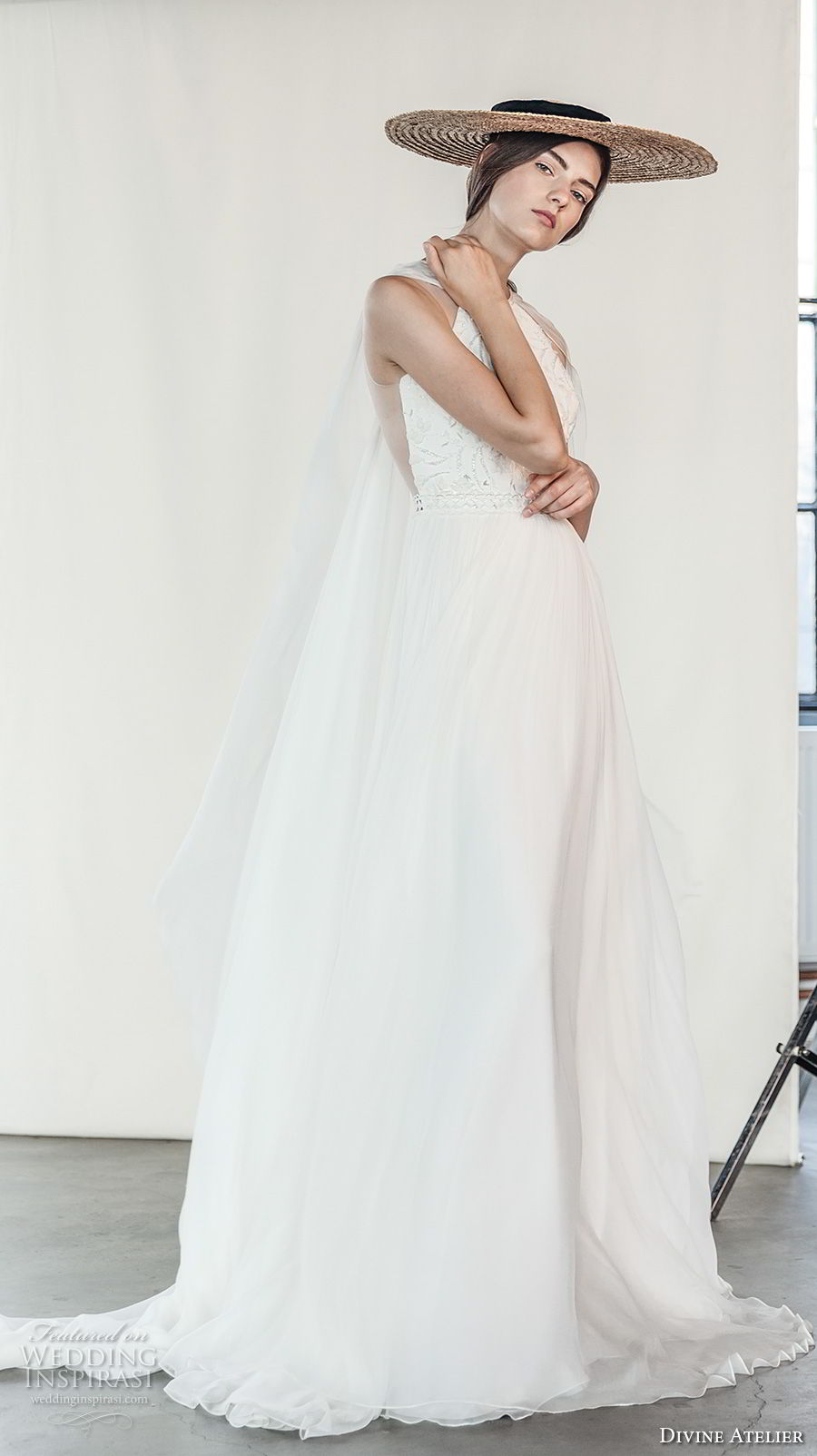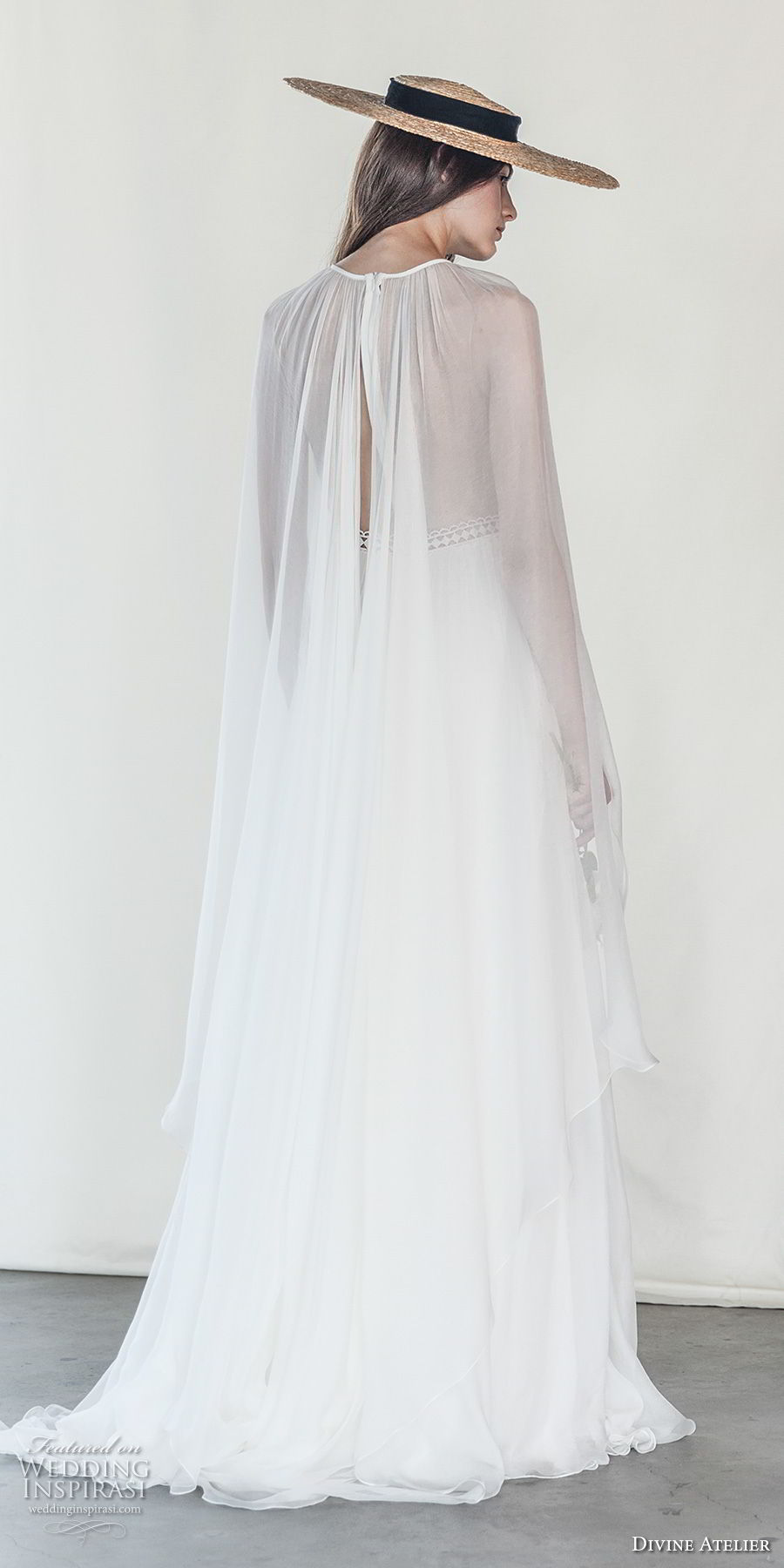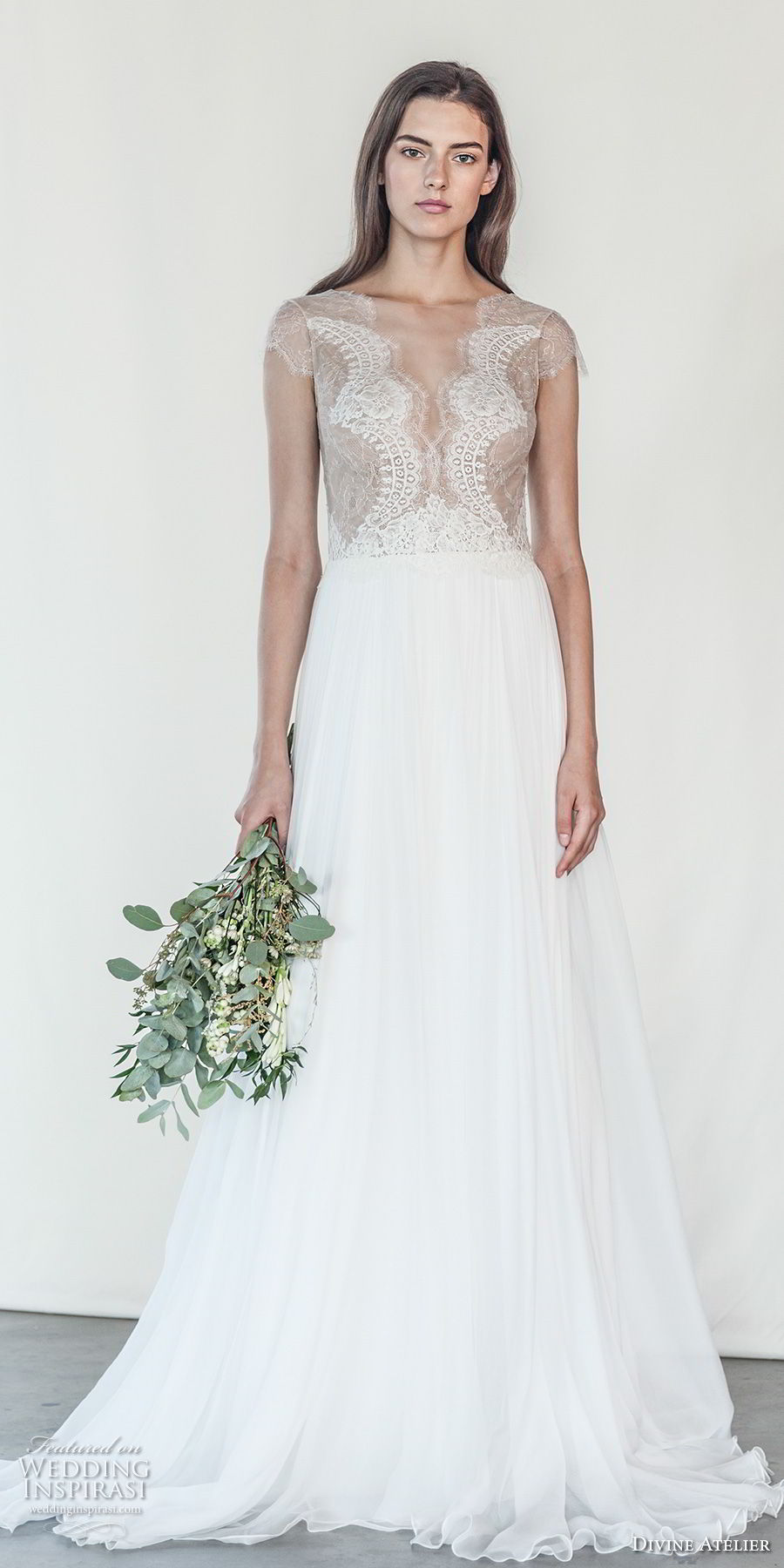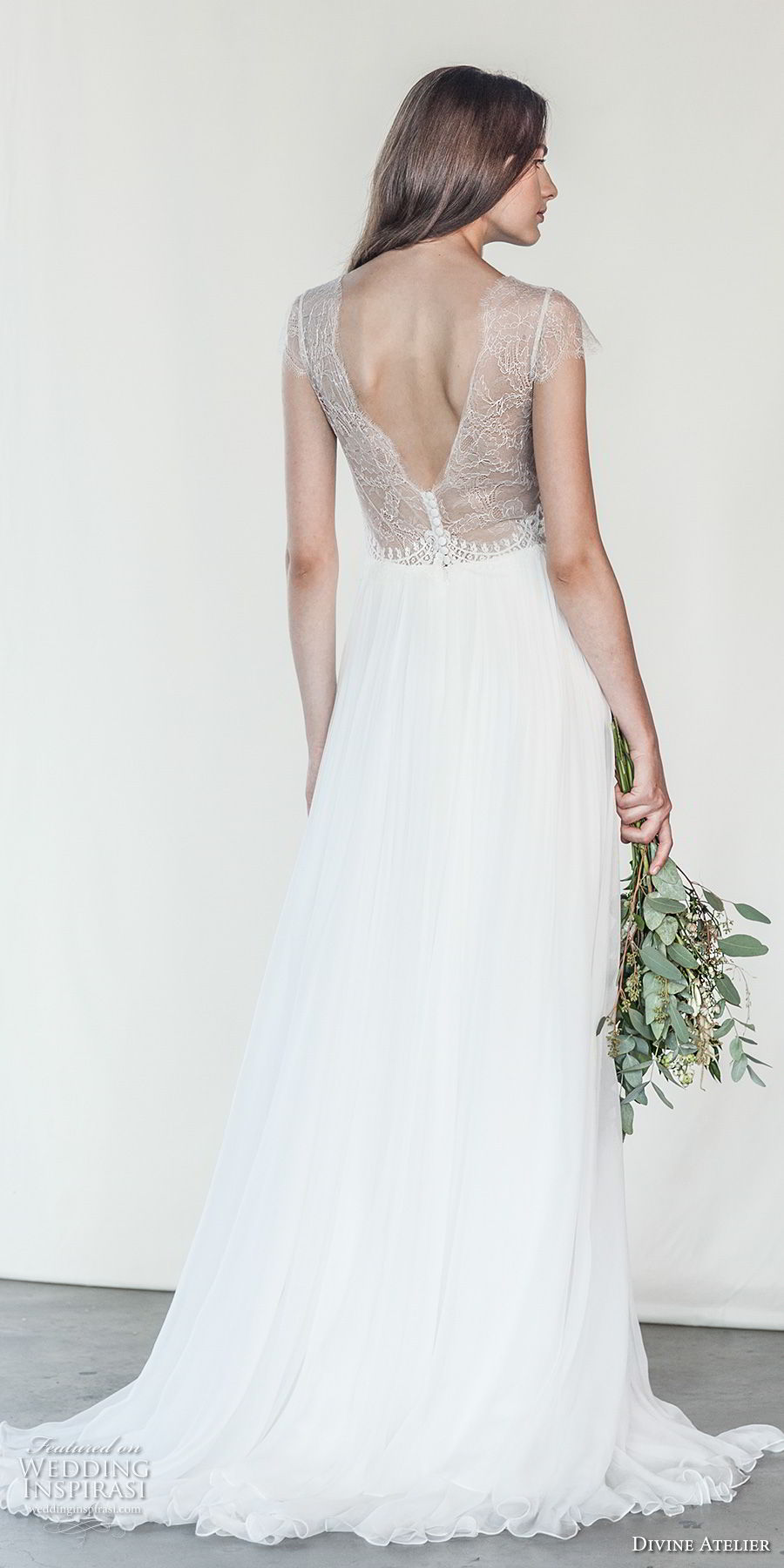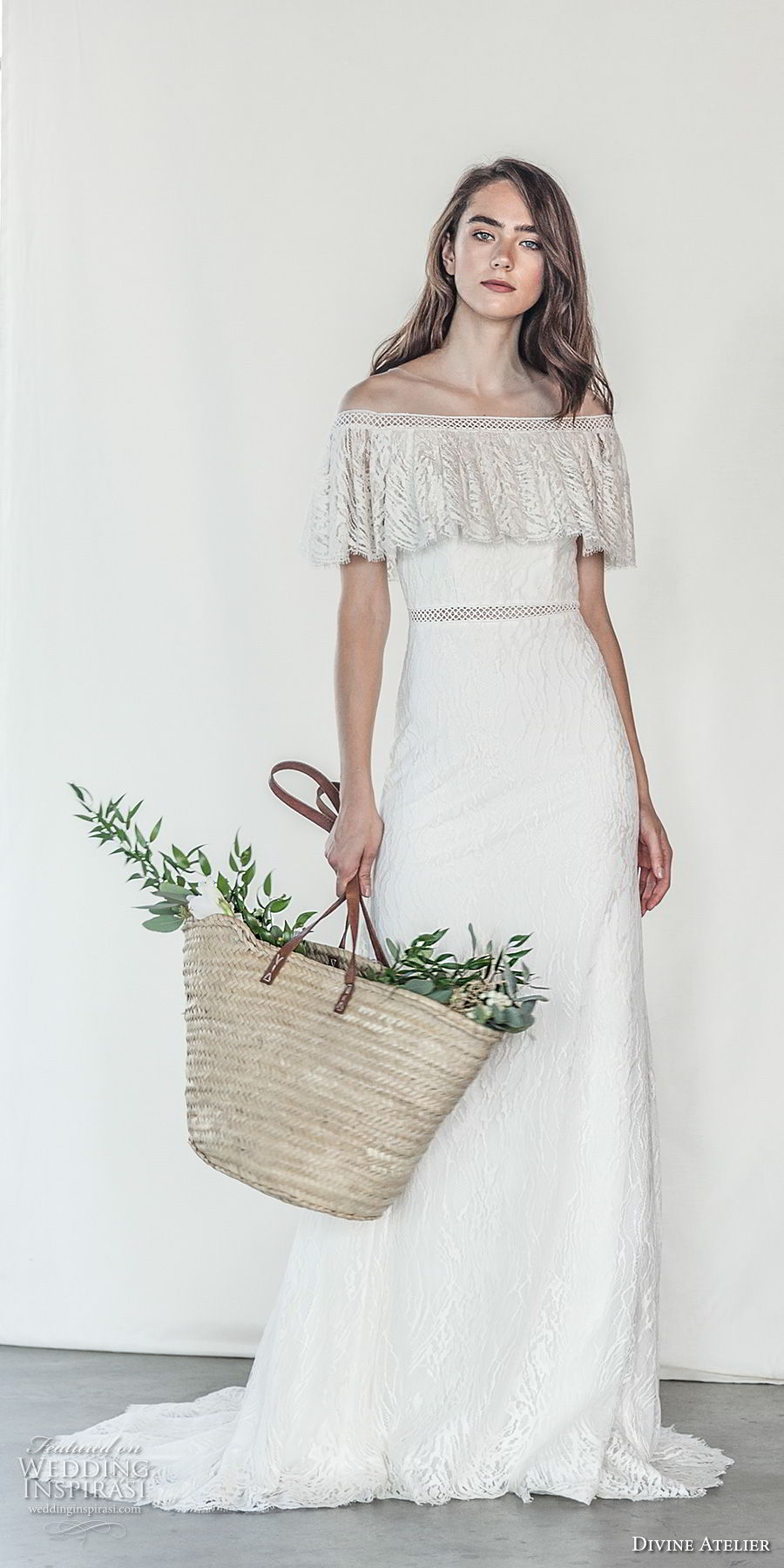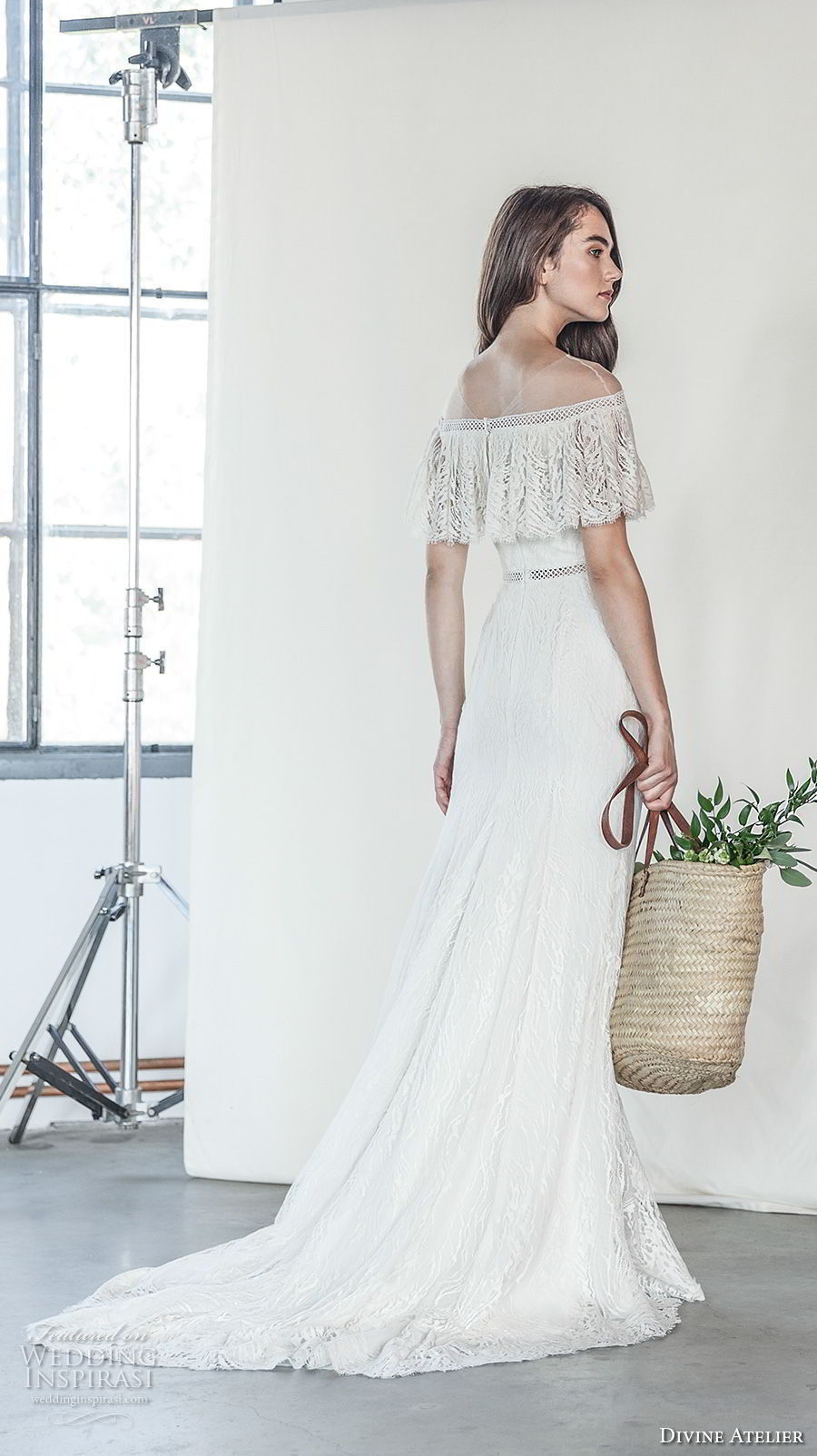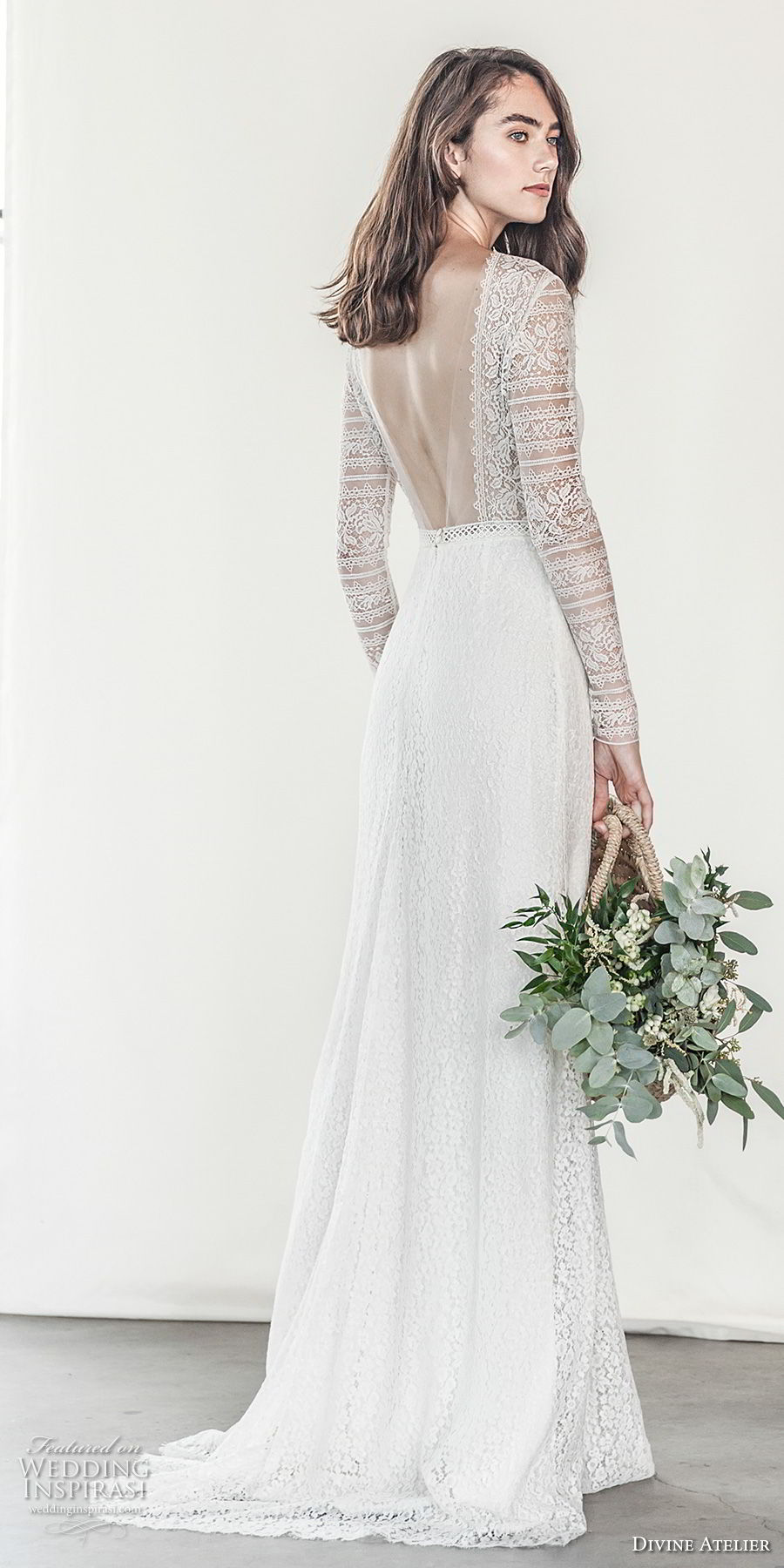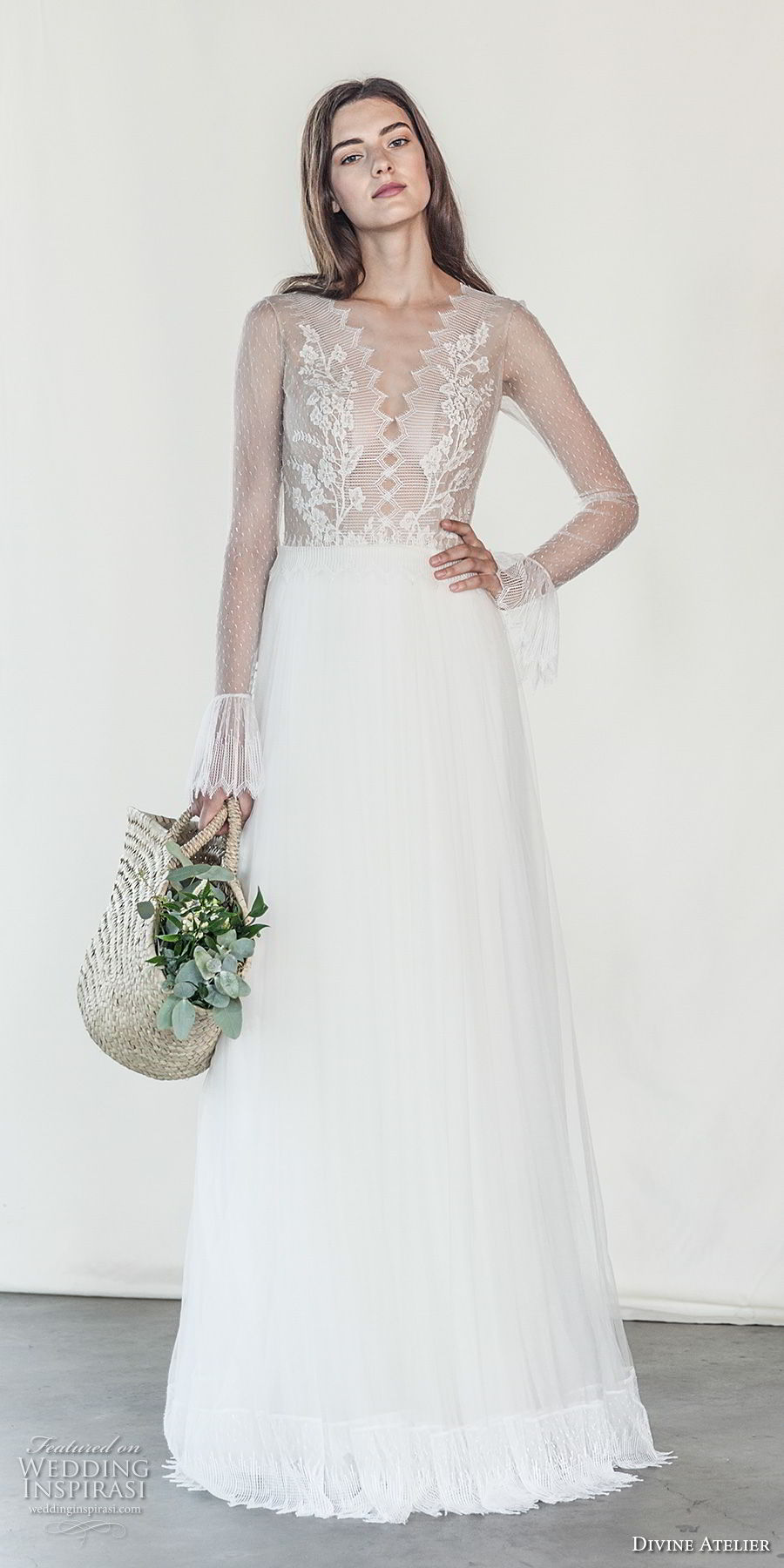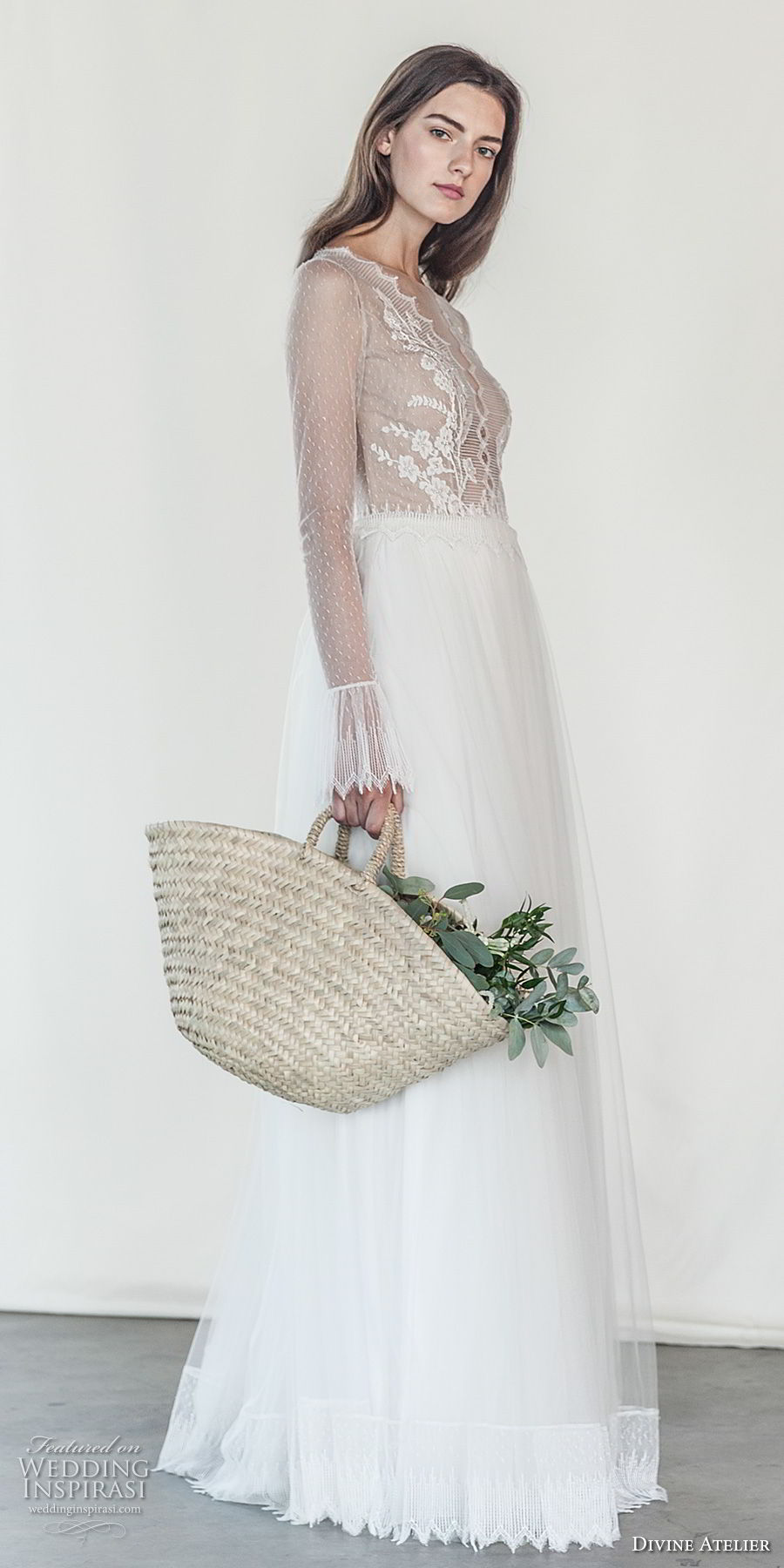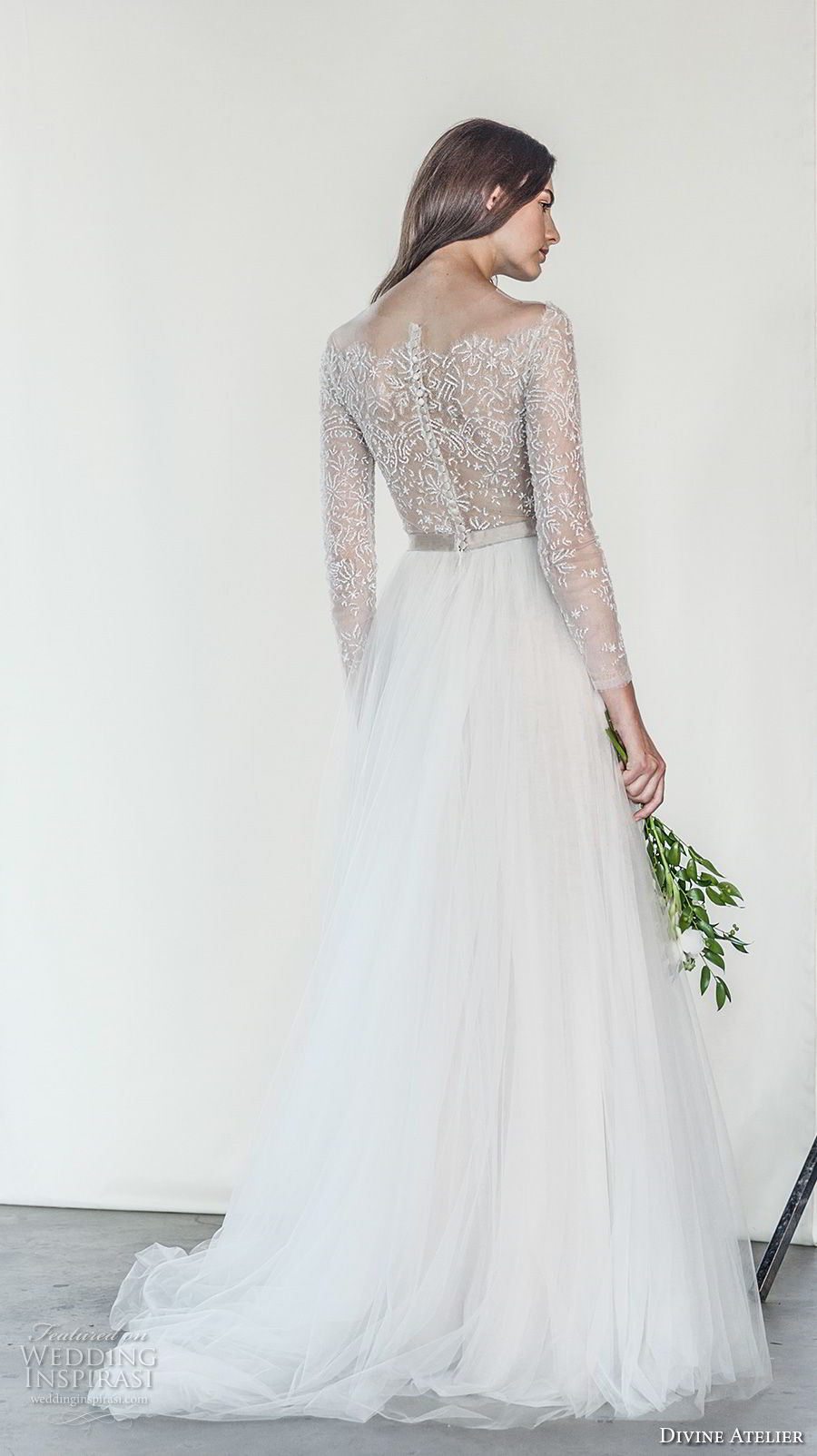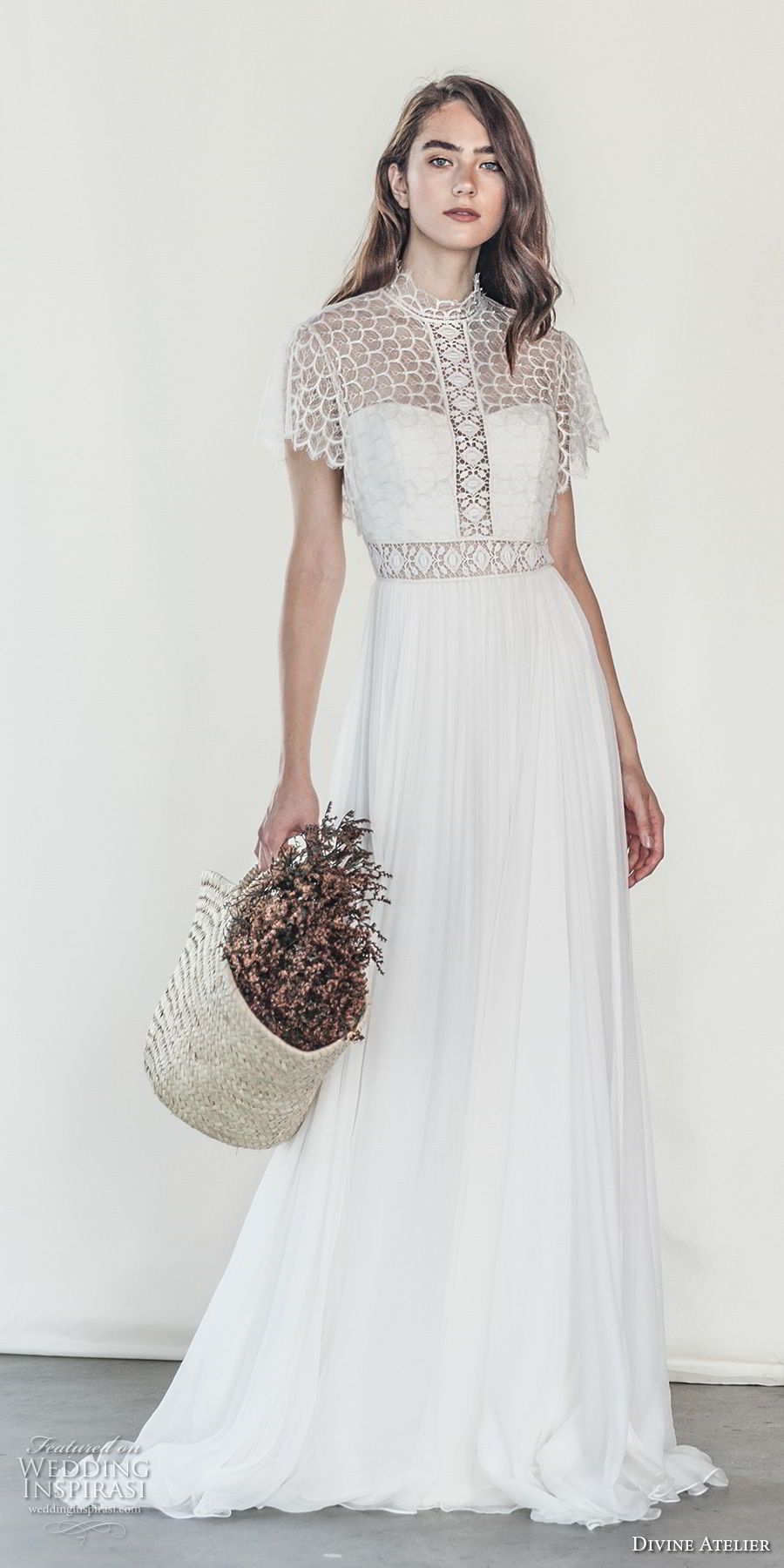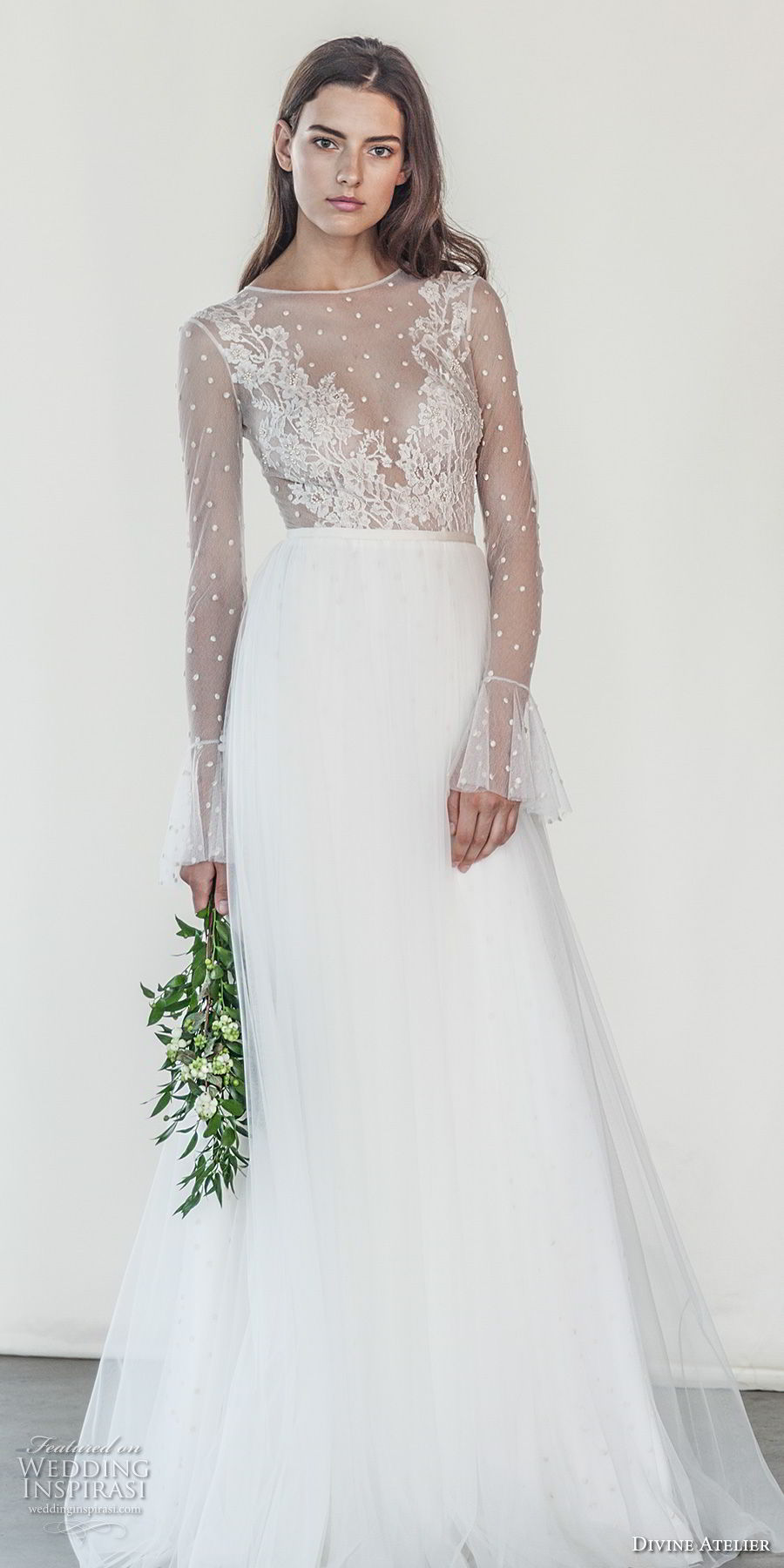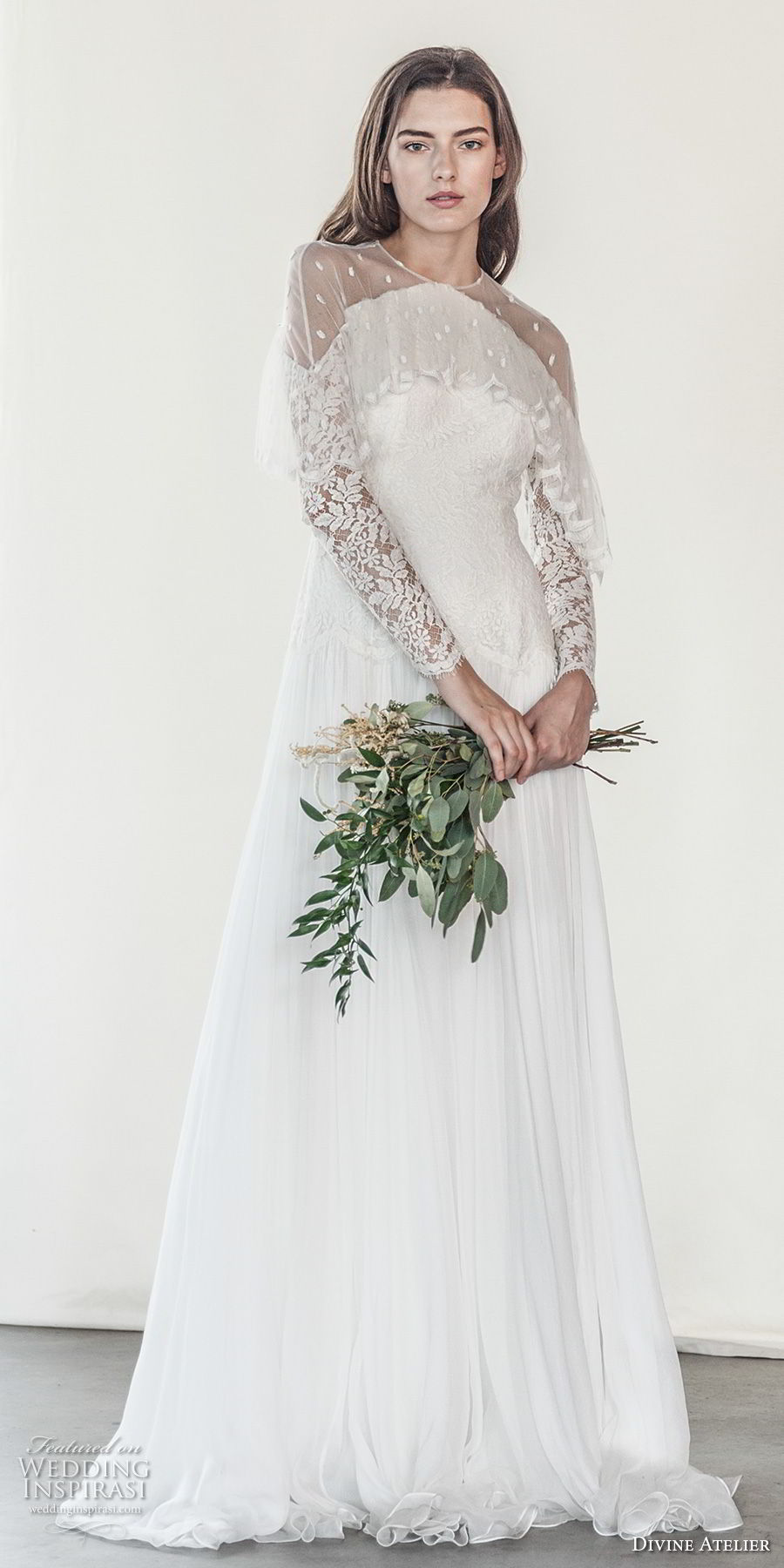 Photos courtesy of Divine Atelier. For details, visit Divine Atelier.