The wedding planning process can be incredibly stressful–and not necessarily because of the work involved, but because of the personal drama that arises. Everyone–from your groom to your parents to your in-laws–will have an opinion on how things should be. And if you're a strong-willed bride (we would NEVER say 'bridezilla'), that doesn't always bode well. An over-bearing mother-in-law, for example, can be a recipe for disaster. It is YOUR wedding, afterall. Here's how to know where to draw the line: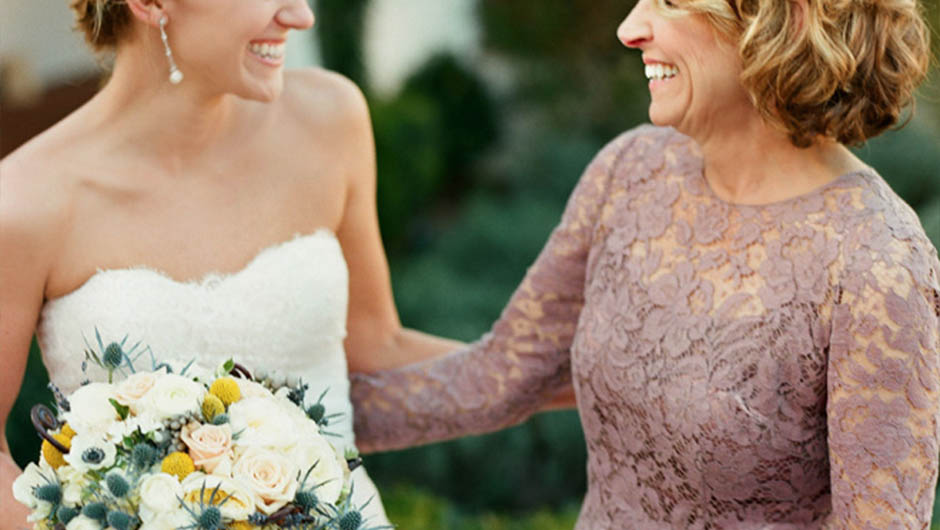 1. Go to her son behind your back.If your mother-in-law has a wedding-related request–say, that you invite her tennis partner to the wedding or that she be seated next to you at the reception–she needs to ask you to your face, woman to woman. She should absolutely not go behind your back to your fiance and ask him. That is conniving and only results in your fiance being stuck in the middle with his head on a swivel. It's a recipe for all sorts of miscommunications. And most of all, it's a sign that you won't have the most honest mother-daughter relationship once you're married. Nip the behavior in the butt by replying to her directly if a question comes through her son. Pick up the phone and call her directly when that happens.
2. Make a big deal out of nothing.Not every issue is worth picking a fight over. You know that, and your mother-in-law should, too. If you disagree about, say, the color of the boutonnieres (but white roses are classic!), she needs to know when to let it go. She can't stay mad about every little thing you disagree on–in fact, it's your wedding and your good or bad decisions to make. She should save her bargaining chips for bigger issues, like whether you get married by the family pastor or how many guests you're having at the rehearsal dinner if she's hosting.
 
3. Act like it's her wedding. The problem with parents and in-laws is that they have the tendency to act like your wedding is *their* wedding. They are just so invested, and you should cut them some slack because they are likely just getting sentimental ("but it's my first child getting married!"). But what you shouldn't do is let them dictate your wedding.. You don't have to make any concessions when it comes to your dream wedding, just because they feel so strongly about things like the venue, the church, the theme.
4. Judge how much you spend. Just like your personal finances once you're married, your wedding budget is none of your mother-in-law's business. If you want to splurge on $600 wedding shoes, so be it! If you want to have a more lavish wedding than the one she had 30 years ago, that's perfectly normal and again, none of her business.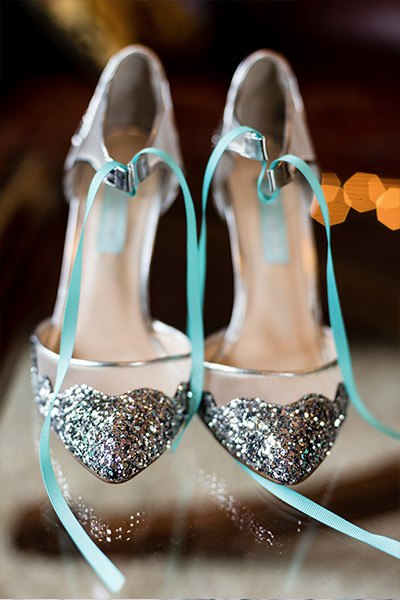 5. Ruin your big day. The LAST thing that your mother-in-law should do is actually ruin your big day by saying or doing something that upsets you. If she's really getting on your last nerve as the wedding date approaches, ask one of your bridesmaids to serve as a buffer and keep her away from the bridal suite. Ditto for the ceremony and reception–keep a close circle of friends and family between you and the meddling mother-in-law. You'll have a whole lifetime to figure out how to get along better! But your wedding day isn't the right time to test those boundaries.
6. Tell you that you look anything but perfect on your big day. This is not the time for her to tell you that you need to lose a little weight or that you're wearing too much eye makeup. Mother-in-laws–keep your honest opinions to yourselves! Don't be overly critical. Show support and love for your daughter-in-law by telling her that she looks perfect and that you wish her all the happiness in the world today.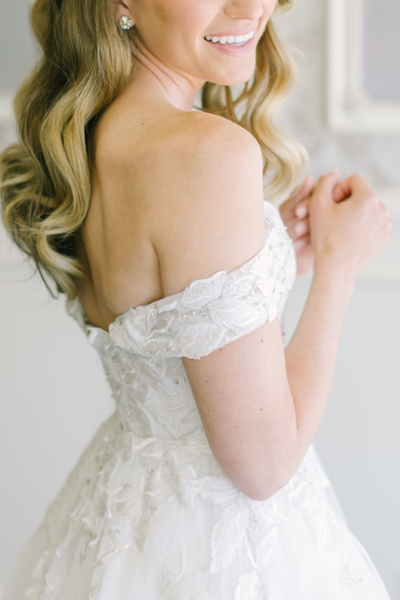 7. Tell your vendors what to do. She can't expect to have free reign over the vendors, even if she's chipping in for them. It's your wedding, your vision. Avoid this from happening by keeping her out of the loop when it comes to communicating with them.