So you want to throw the best wedding reception your friends and family have ever seen-well, you've come to the right place!  This edition of Tuesday Tips is completely dedicated to most talked about part of the wedding.  While many people think a fantastic wedding reception just happens by chance, wedding coordinators know all too well that memorable wedding receptions are carefully crafted.  Thus, here are our tips for creating a memorable celebration.
1. Short and Sweet
When it comes to toasts, it's really all about quality over quantity.  As meaningful and wonderful as toasts can be, it's important that you don't allow those toasting to drone on and on.  It's also important to keep the number of toasts to a minimum.  Carefully select individuals who have been important in your life and then gently remind them to keep it short and sweet.
2. Lounge Act
If at all possible, create a lounge-like area in your reception space like this stunning lounge area from this romantic Austin wedding.  Since people can get antsy sitting around the same dinner tables all night, a change of environment will promote conversation and keep even your non-dancing guests entertained.  Look into renting or borrowing couches, chairs, and other pieces of furniture that you can then stage with pillows and votive candles in your wedding colors.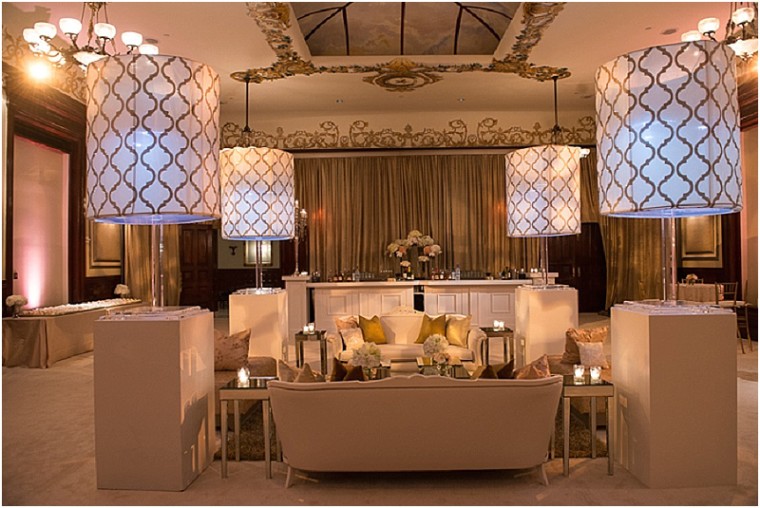 Jennifer Lindberg Weddings
3. Surprise, Surprise
Sometimes the best parts of a reception are the things guests don't see coming.  Surprise your guests with unexpected entertainment during the cocktail hour or reception, like a belly dancer, a mariachi band, or even a salsa dancer. Or create a whole unexpected theme for your wedding, like this circus-themed wedding.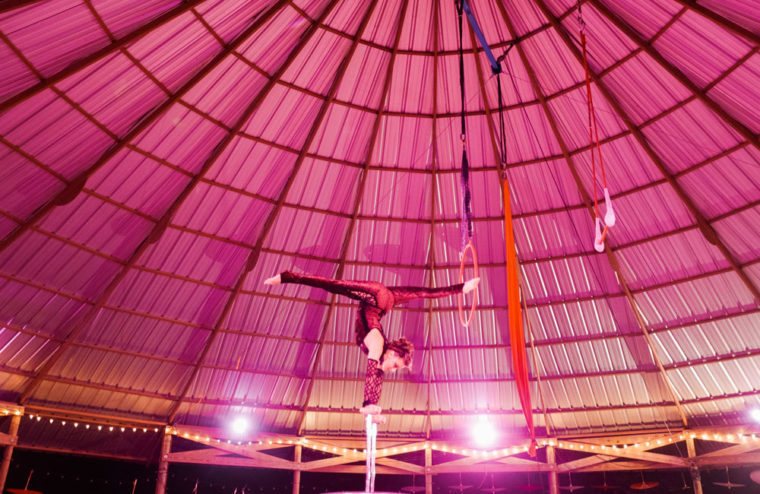 4. What Tradition?
If the thought of a making all of your single friends stand around you to catch your bouquet offends your senses or the image of your future husband sticking his head under your dress to "find" your garter makes you queasy, don't do it!  Skip the standard traditions and incorporate reception activities that represent you and your future husband's sense of tradition and style.  One popular trend we are seeing these days is incorporating lawn games into your reception, similar to this outdoor Austin wedding. Your guests will appreciate the departure from the norm.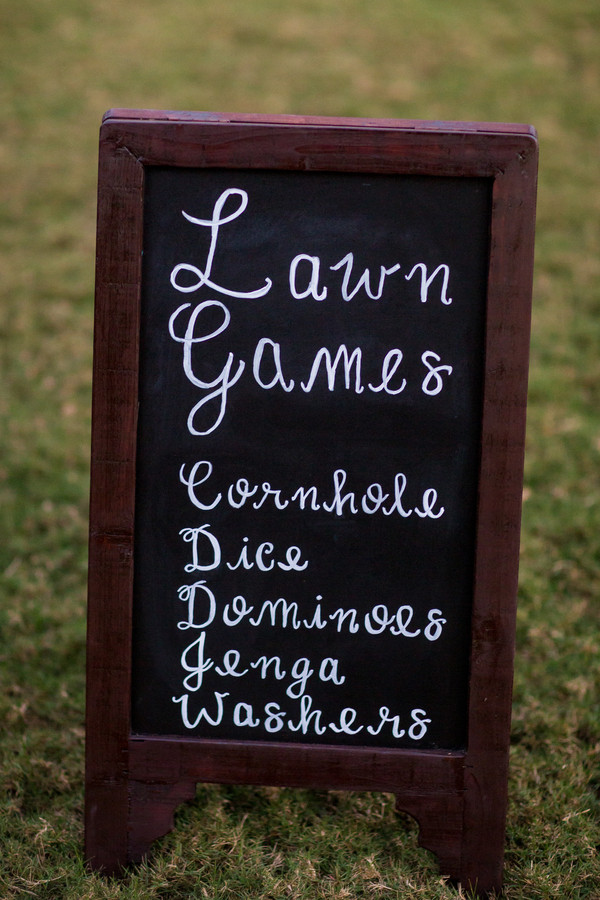 Jennifer Weems Photography
5. Photo Finish
Capture the spirit of the evening by renting or DIY-ing a photo booth.  Friends and family can really ham it up and create great keepsakes.  You and your husband will have the best time remembering the guests at your wedding through the photo booth pictures. Don't forget silly props and and a social media hashtag, like this one from this fun-filled Fort Worth wedding.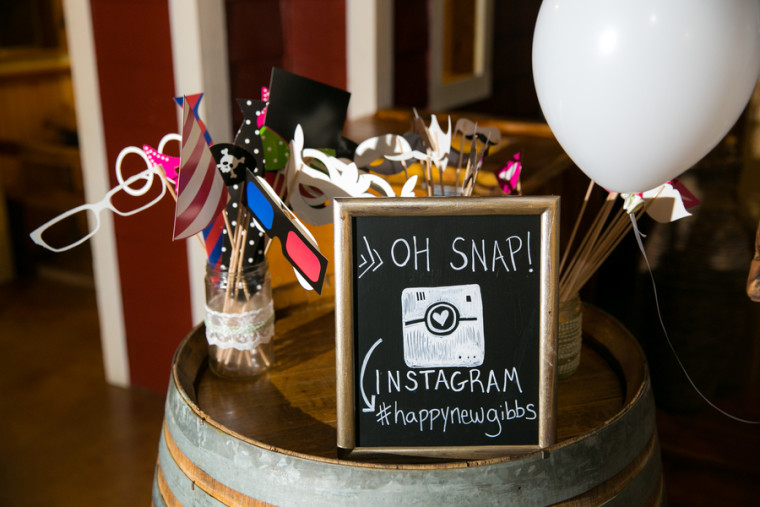 6. After the Party, It's the After-Party
Keep the party going long after the formal reception ends.  Even if your reception venue shuts down your reception at a certain time, you can keep the party going by inviting your guests to an after-party.  Now this can be as fancy and formal as you like, but you don't have to spend an arm and a leg on an after-party.  You and your guests can gather in a hotel bar or restaurant lounge at no charge.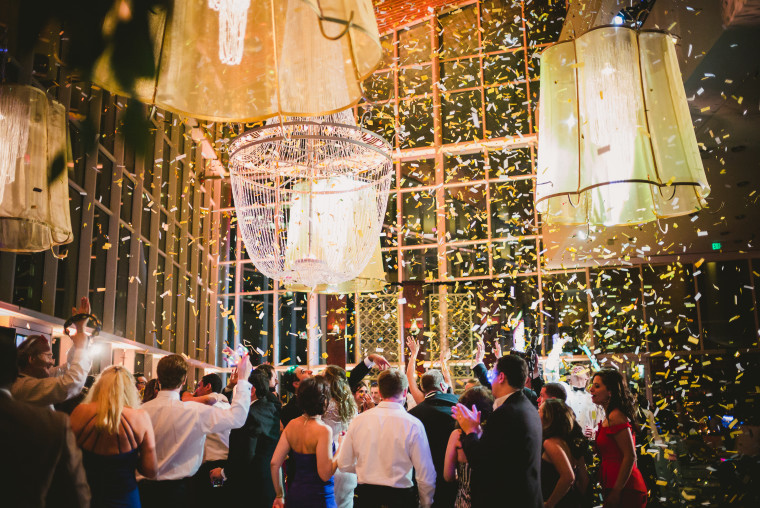 Philip Thomas Photography
7. Good Food, Good Drink and Good Music
No matter what you decide to incorporate into your wedding reception, keeping your guests happy will almost always ensure a memorable celebration.  And experience teaches that keeping guests happy hinges on executing the "happy guest trifecta" – good food, good drink and good music!  So make sure the food is hot and tasty, the drinks are plentiful and the music is constant and speaks to the sensibilities of the crowd.  Perfecting these elements will ensure a fabulous celebration!
Jenny DeMarco Photography