60 Trendy Wedding Dresses For 2020
We know that shopping for wedding gowns is one of the most exciting parts of planning for your wedding. However, it can also be one of the most overwhelming. It is so easy to get lost in a sea of bridal gowns. So many fabulous designers and trendy wedding dresses, how do you choose?
So, we have compiled a list of trendy wedding dresses 2020 from some of the most renown designers. Moreover, we have included a large variety of gorgeous wedding gowns, to suit every taste and to fit every budget! No matter what type of wedding you are planning, we can help you find the dress of your dreams!
From sophisticated yet simple A-line gowns to sleek and sexy mermaid style wedding gowns to intricately designed ball gowns, we have it all. Check out our gallery of the trendiest wedding gowns for 2020 and don't forget to pin the ones that catch your eye!
Sexy Wedding Dresses From Berta
Source: Berta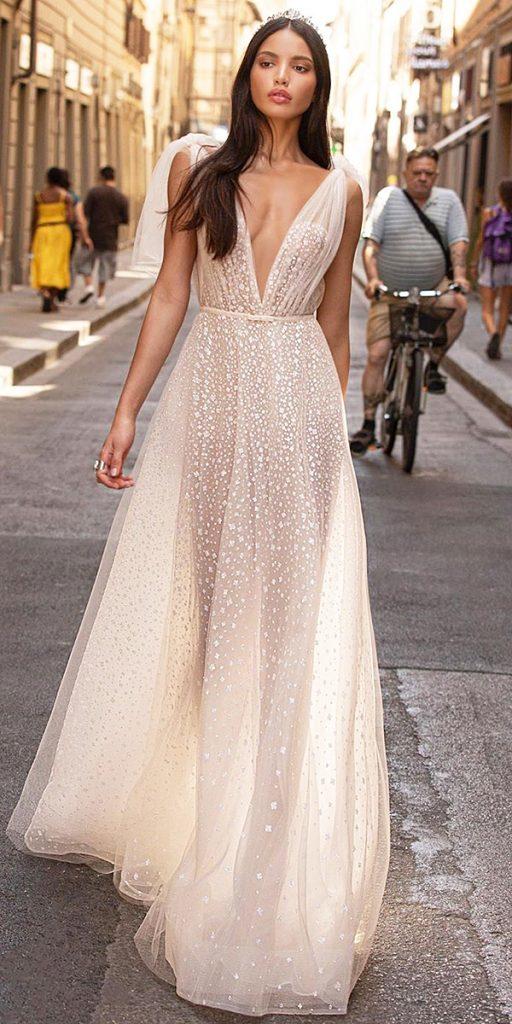 "`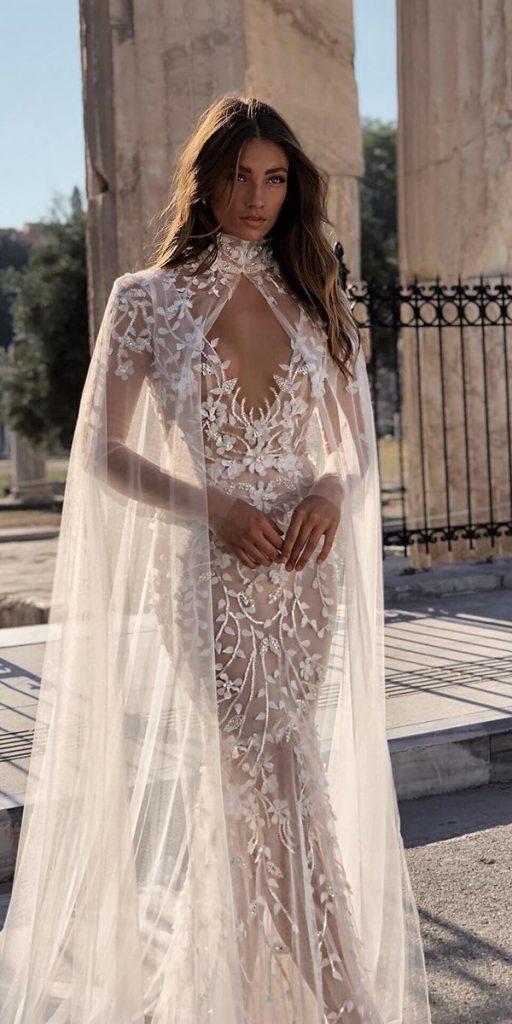 "`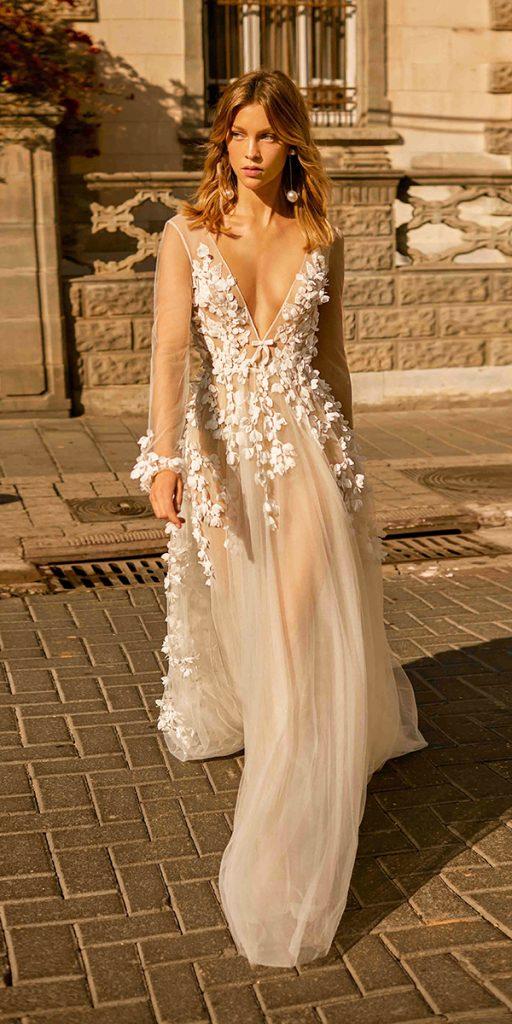 "`
Looking for trendy wedding dresses that ooze sex appeal? The 2020 collection from Berta offers a selection of provocative and captivating bridal gowns. With intricate hand-sewn details and lacy, vintage style dresses, Berta adds an air of seduction to some of the most stunning wedding gowns of 2020.
Since 2004, Berta Balilti has been pushing boundaries to create some of the sexiest and most glamorous wedding gowns. In addition, her gowns are affordable, which makes them one of the most sought-after brands for the modern bride.
Bridal Gowns By Monique Lhuillier
Source: Monique Lhuillier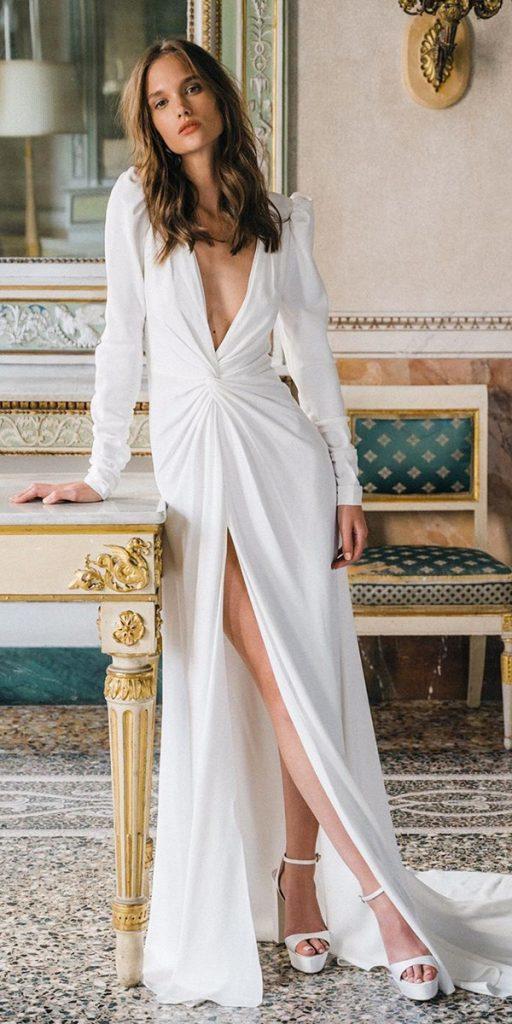 "`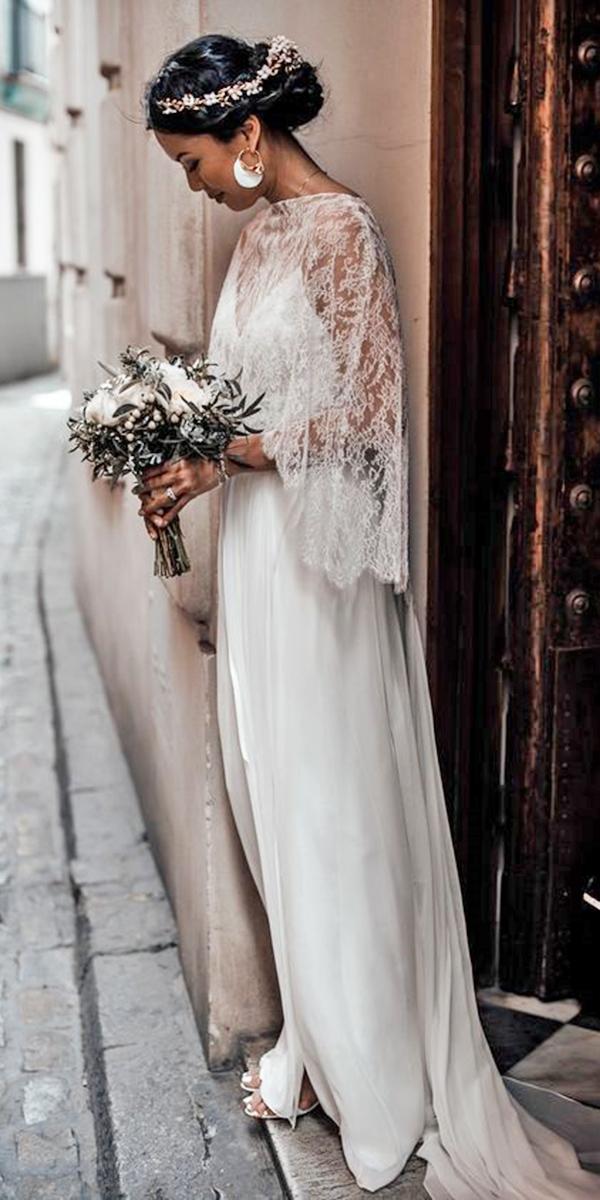 "`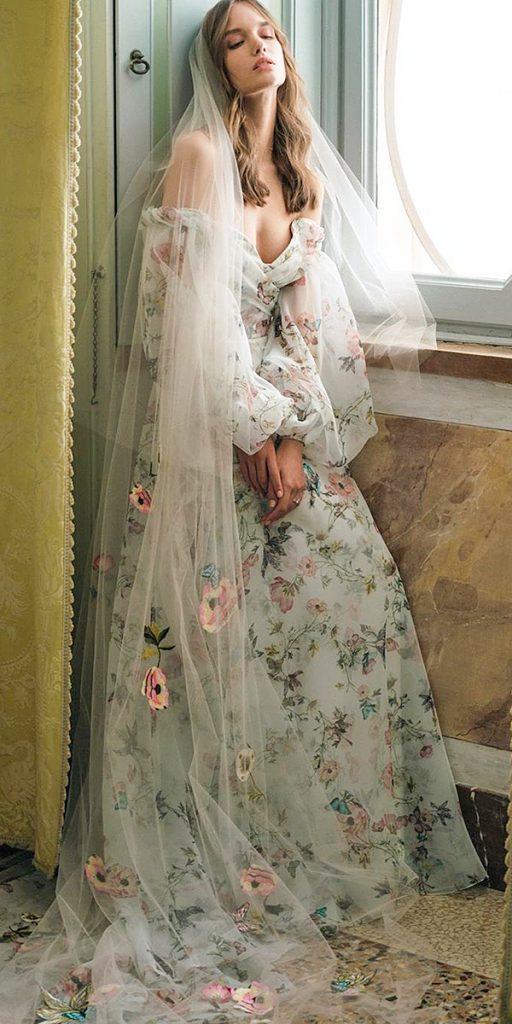 "`
As one of the most acclaimed designers worldwide, Monique Lhuillier is known for designing stylish bridal gowns that exude both sophistication and femininity. Her 2020 collection features gowns with timeless elegance. With sweeping tulle skirts and lacy, intricate bodies that fit perfectly, her gowns provide a sense of drama and poetry. Each and every dress is individually designed with precise detail. Moreover, she manages to add modern embellishments to vintage style gowns for a truly unique look. For a truly lasting impression, check out the Fall 2020 collection.
Trendy Wedding Dresses By Galia Lahav
Source: Galia Lahav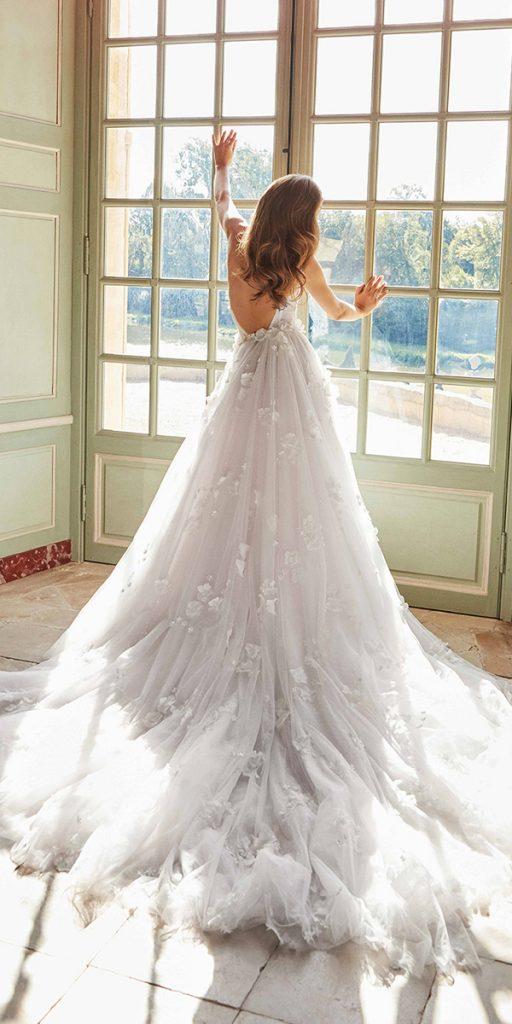 "`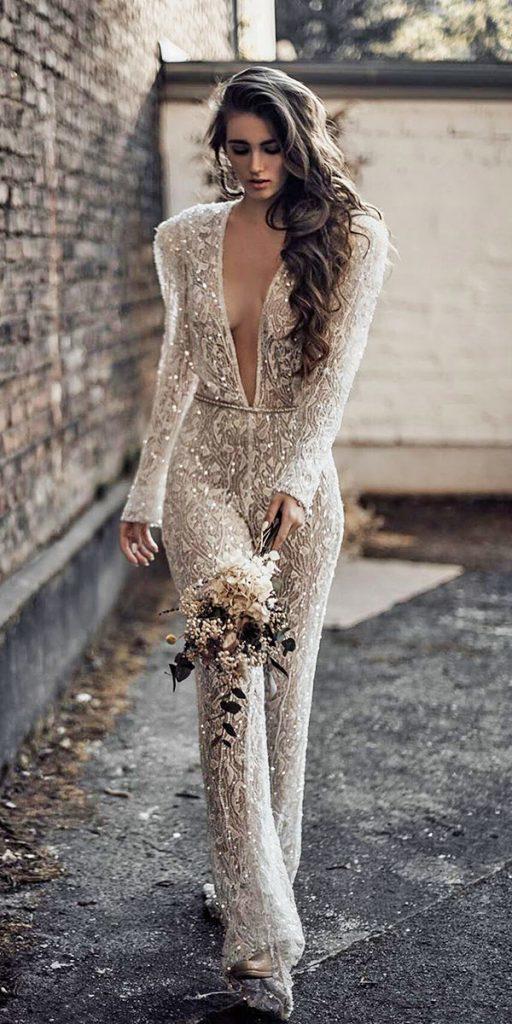 "`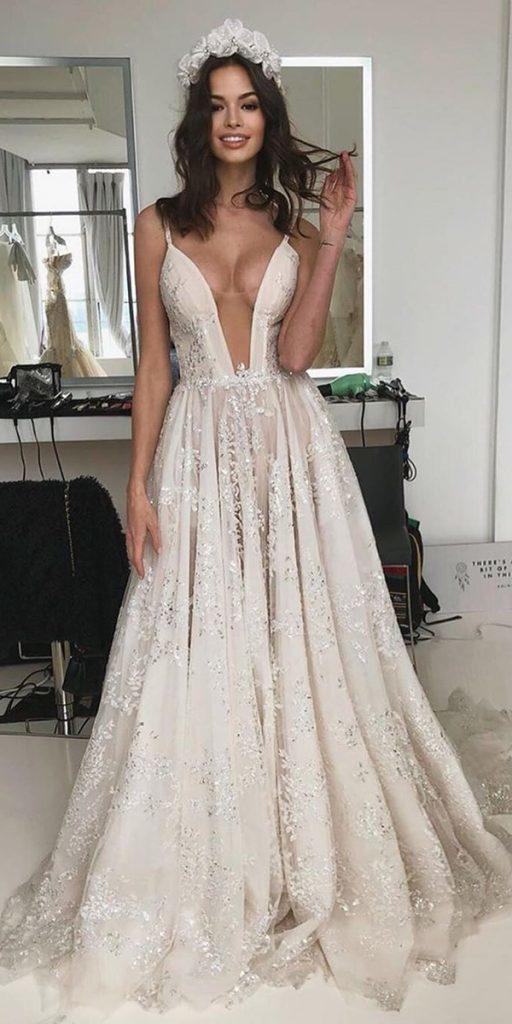 "`
Known as one of the premier designers of trendy wedding dresses, Galia Lahav boasts some of the most spectacular bridal gowns for the 2020 season.  Exquisite three-dimensional appliqués, shimmery full tulle skirts, and lacy trains, your one-of-a-kind Galia Lahav wedding dress is sure to stop traffic! Each dress is designed individually for the perfect fit. With over three decades of experience in designing couture wedding gowns and 60 locations worldwide, you will be sure to find the perfect bridal gown!
Bridal Gowns From Julie Vino
Source: Julia Vino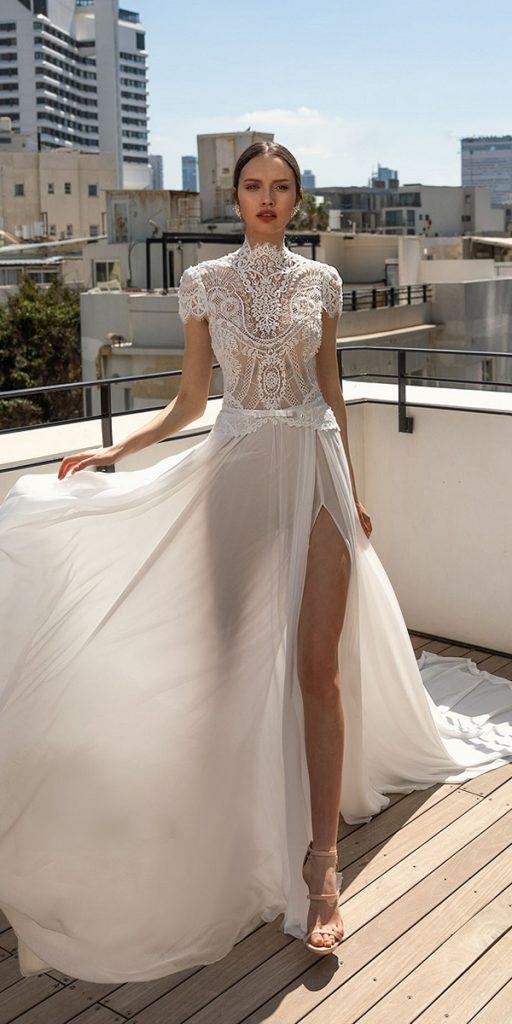 "`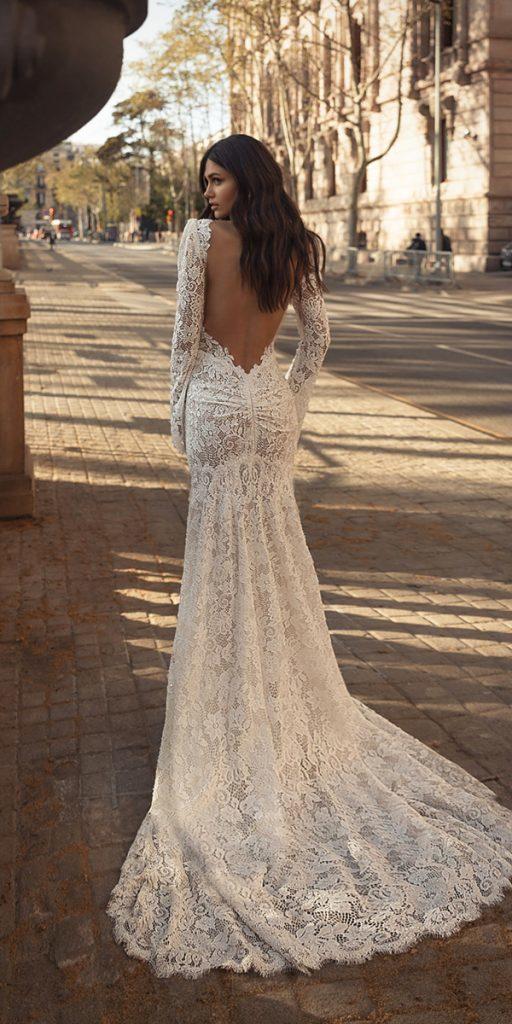 "`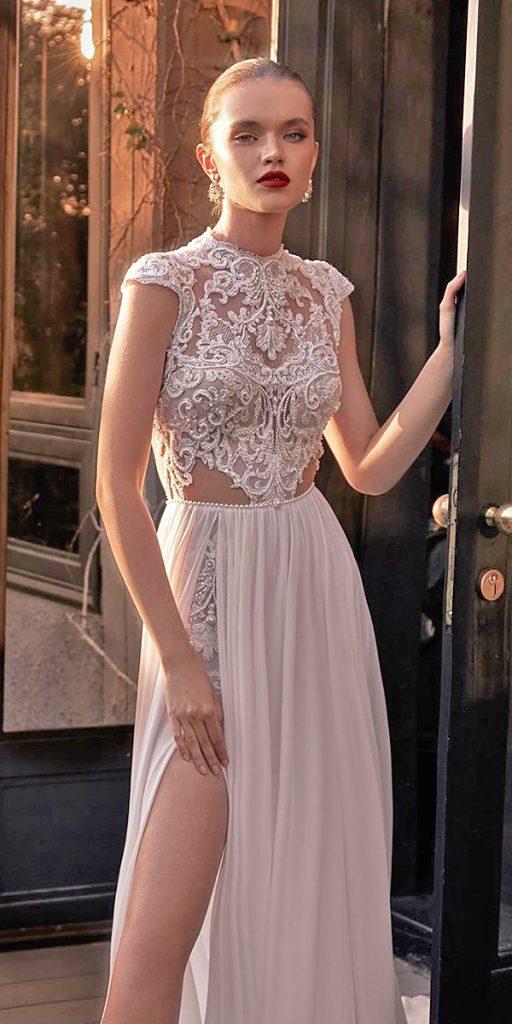 "`
Since 2008, Julie Vino has been creating bridal classic bridal gowns with inspiration from the latest trends from today's runways.  Her 2020 "Romanzo" collection features royal style wedding downs with modern touches such as capes, bows and captivating cutouts.
From lacy bodices with modest necklines to silky gowns with semi-scandalous cleavage, there is something for every bride. Whether your style is more conservative or fashion-forward, you will be able to find a gorgeous wedding gown to fit every budget!
Bridal Gowns From Leah Da Gloria
Source: Leah Da Gloria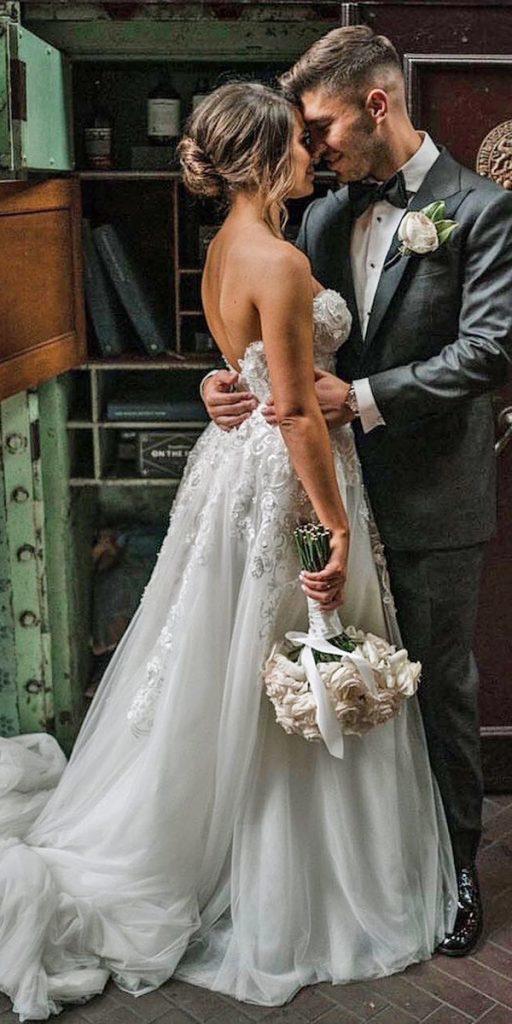 "`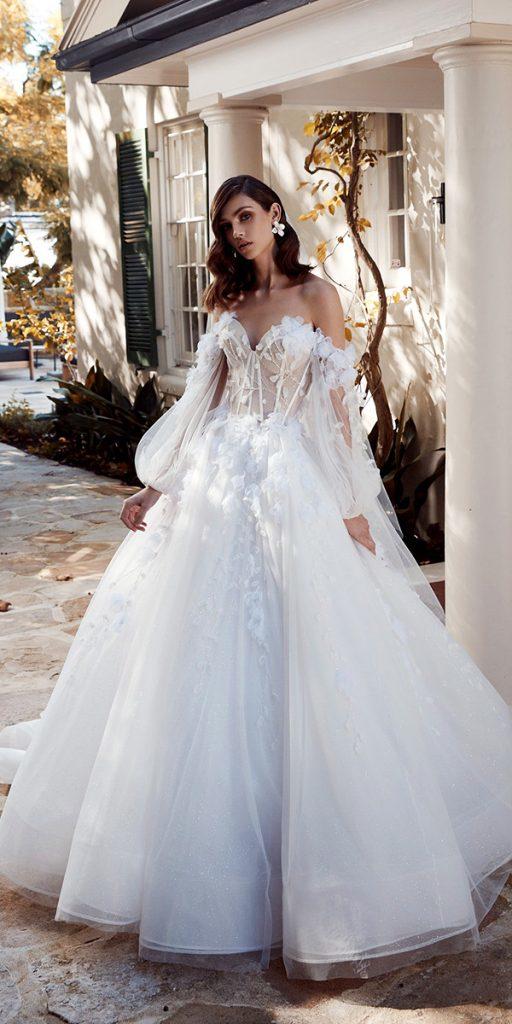 "`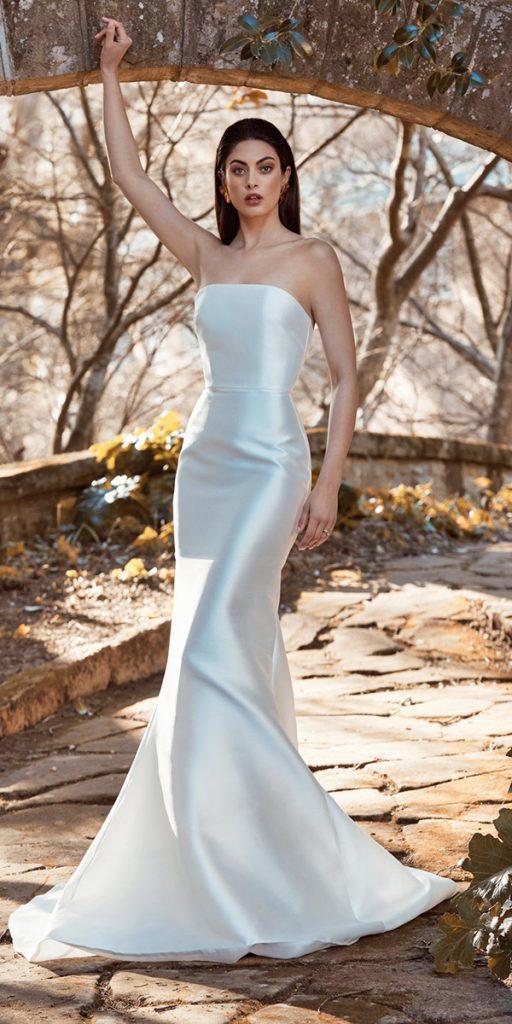 "`
With stunning details and eye-catching silhouettes, the 2020 couture collection of bridal gowns by Leah De Gloria ensure romance and glamour like no other! This line is designed for the brides who understand the value of refined luxury. Each and every detail is hand-crafted with the utmost precision. This collection is inspired by old-world glamour and is infused with intricate beading and bold design. As a result, with dramatic trains and heavily embellished bodices, you will feel like you have just stepped into a fairytale!
Bridal Dresses From Eva Lendel
Source: Eva Lendel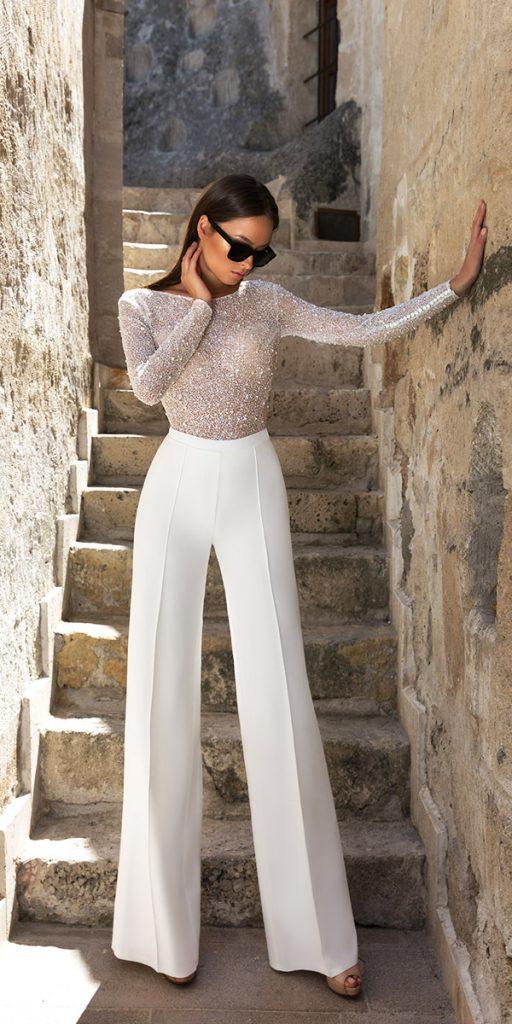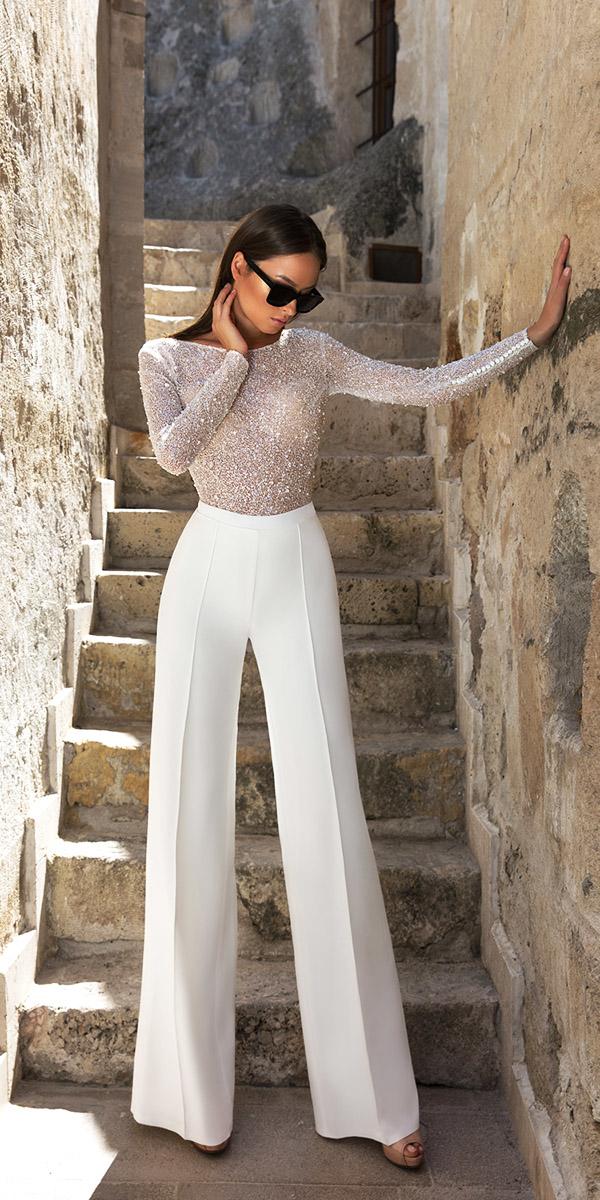 "`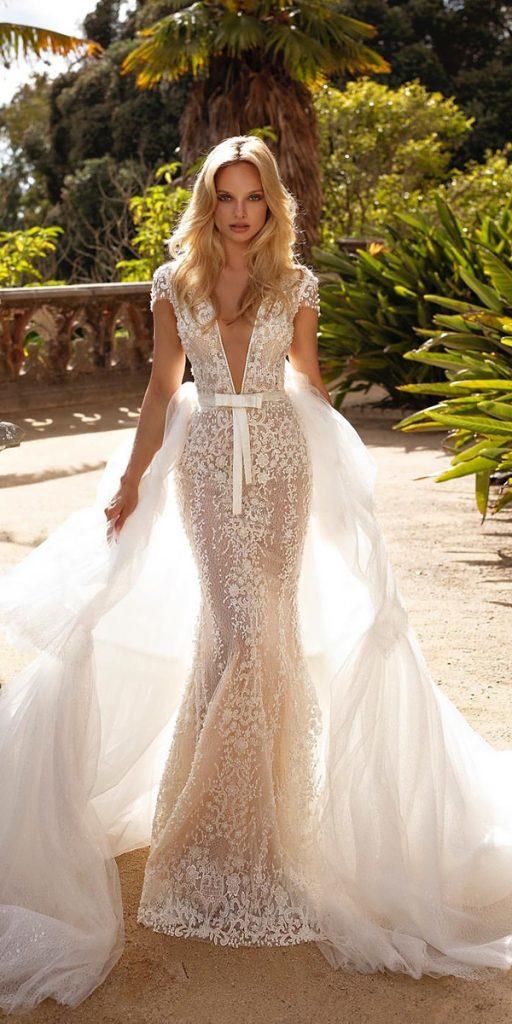 "`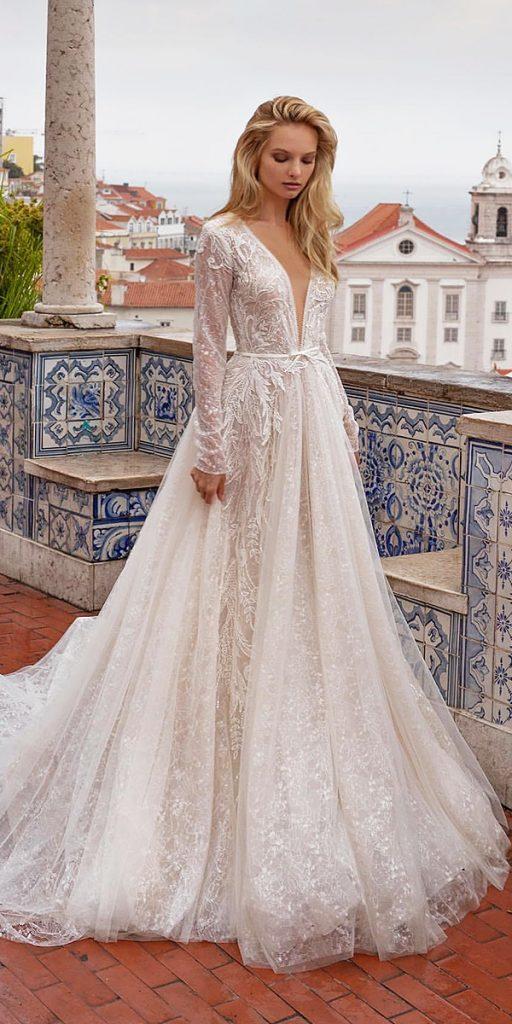 "`
Having launched in Los Angeles in 2015, Eva Lendel is still a new name in the world of trendy wedding dresses. However, this 2020 line is making a lasting impression on brides all around the globe.
This brand is aimed at the modern bride with a bit of a daring side. These innovative bridal gowns ooze romance, sensuality, and mystery with every last detail. The Lisbon Vibes collection mixes both modern and classic styles for the fashion-forward bride who exudes confidence and isn't afraid to show off her sexy side.
Anna Campbell Wedding Dresses
Source: Anna Campbell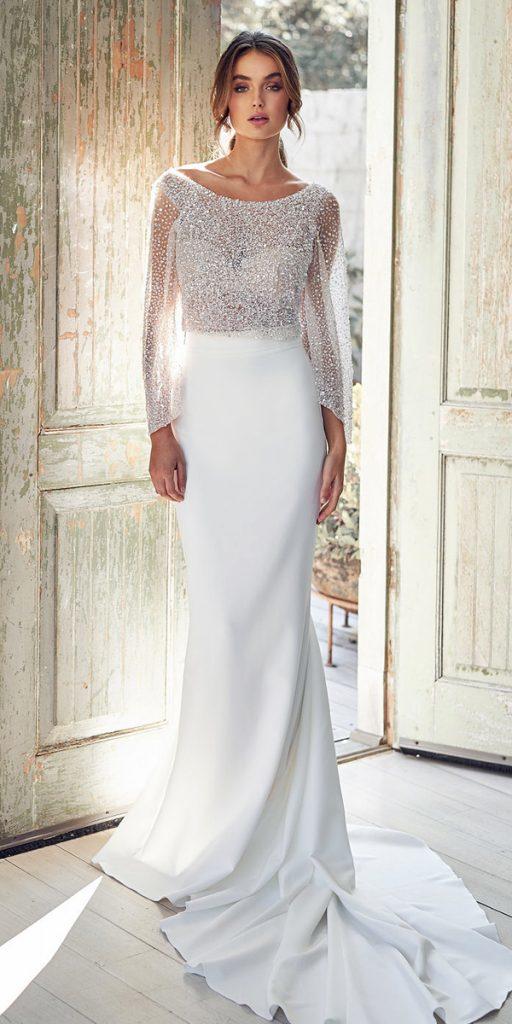 "`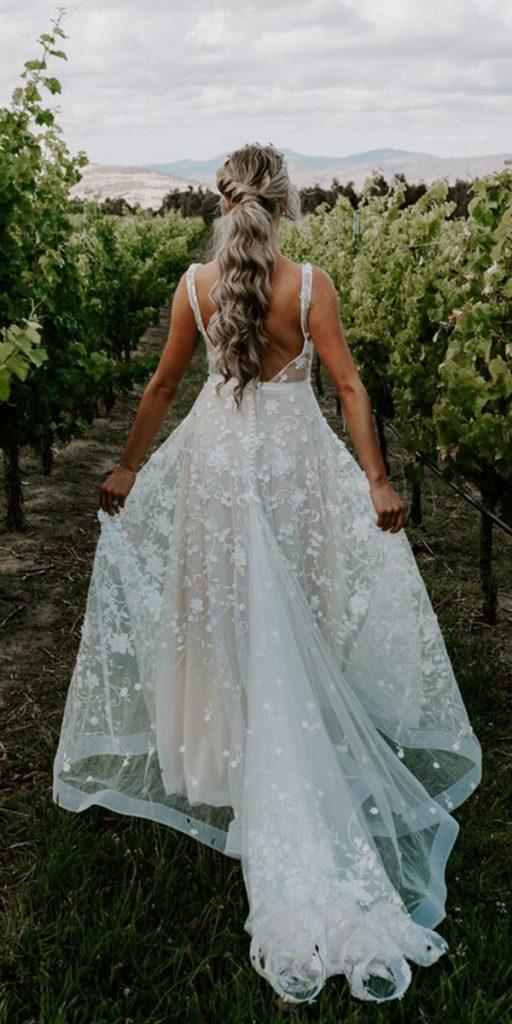 "`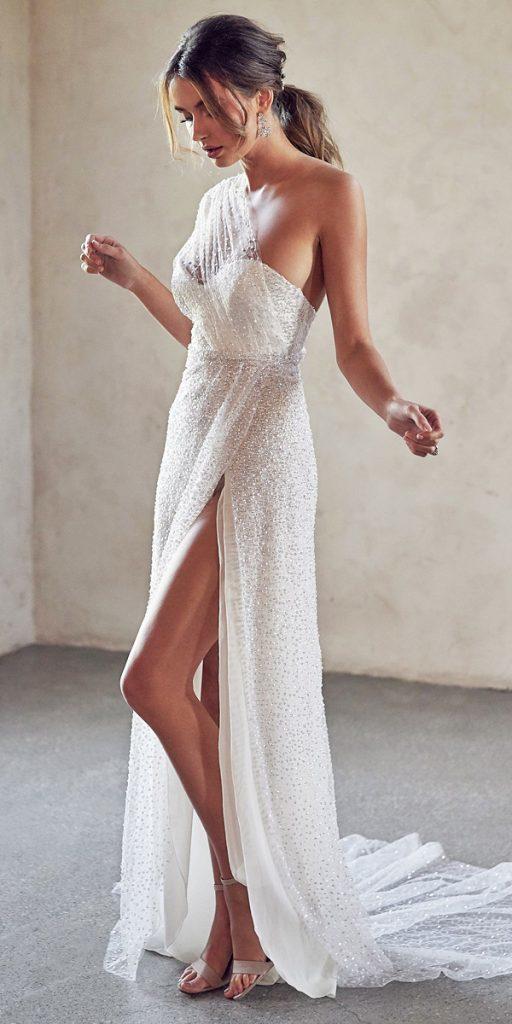 "`
Based in Melbourne, Australia, Anna Campbell believes in designer couture bridal gowns that are as unique for each bride as is the method couples love story. Designed with natural silks, delicate lace details, and custom embellishments, each gown is tailor-made to fulfill the lifelong dream of each and every bride.
The 2020 "Lumière" collection offers unlimited options for the bride to personalize her bridal look. From draped sleeves to stunning silhouettes, you will be hard-pressed to find a gown that is made with such passion and attention to detail
Bohemian Bridal Gowns By Grace Loves Lace
Source: Grace Loves Lace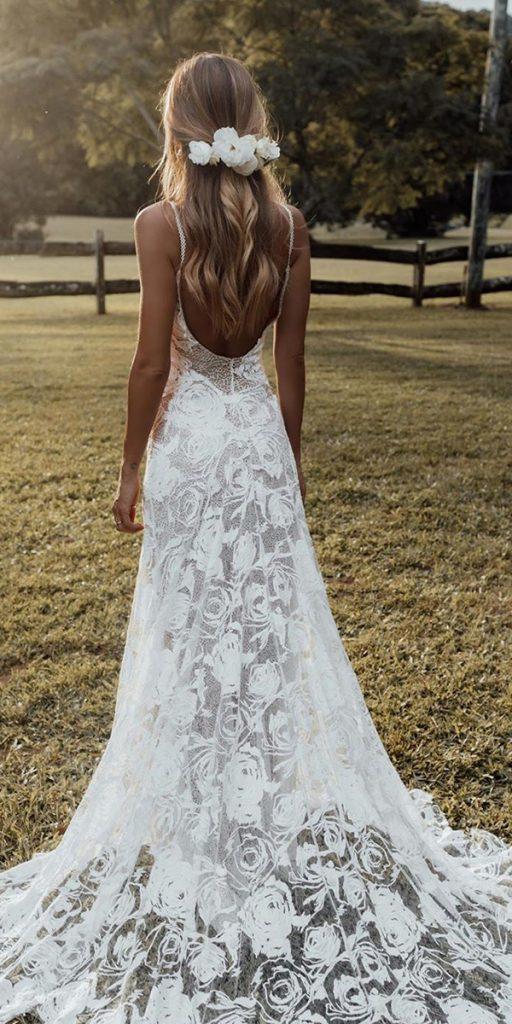 "`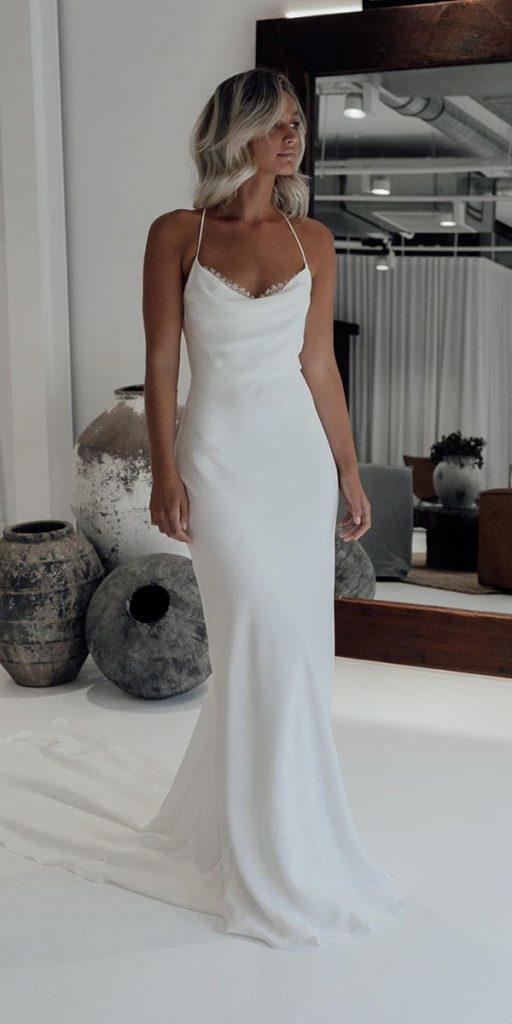 "`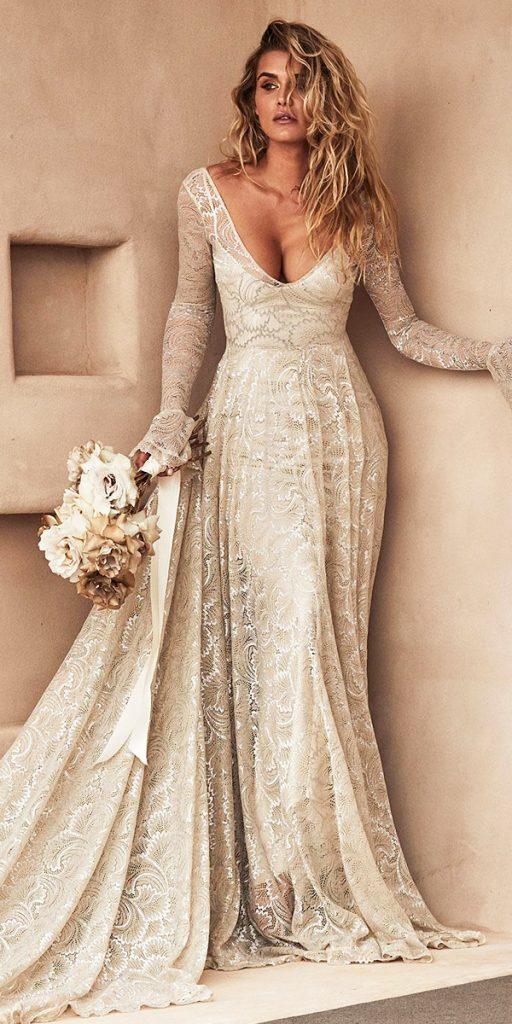 "`
Megan Ziems, the founder of Grace Loves Lace, decided that she was disillusioned by the traditional wedding gown. Her goal was to completely change to the mindset of the modern bride. She set about to create comfortable, yet stylish wedding gowns that were affordable for every bride.
The 2020 "La Bamba" collection by Grace Loves Lace features burnout sikes, metallic laces and lightweight but luxurious gowns that have a soft playful side. Every gown is designed with authenticity, passion and effortless style and grace
Wedding Dresses Designers By Pnina Tornai
Source: Pnina Tornai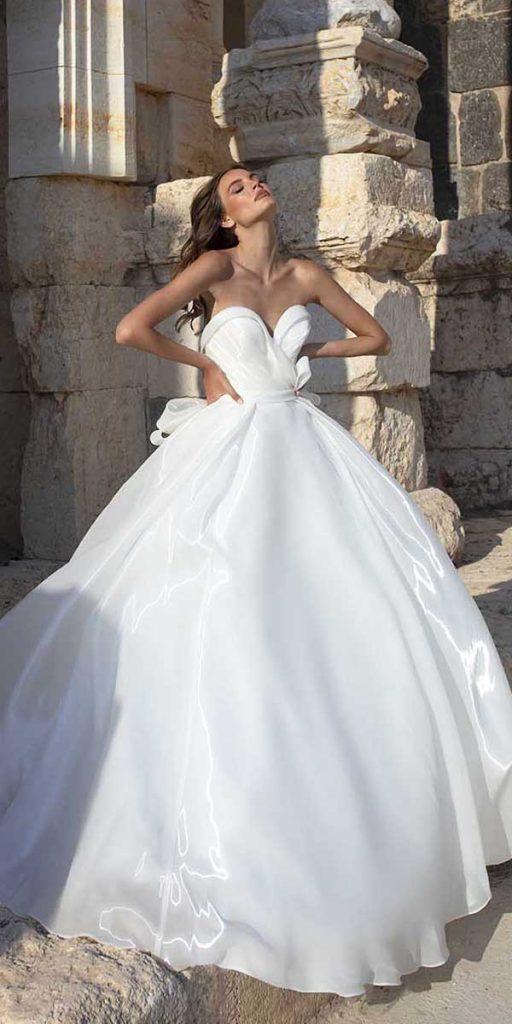 "`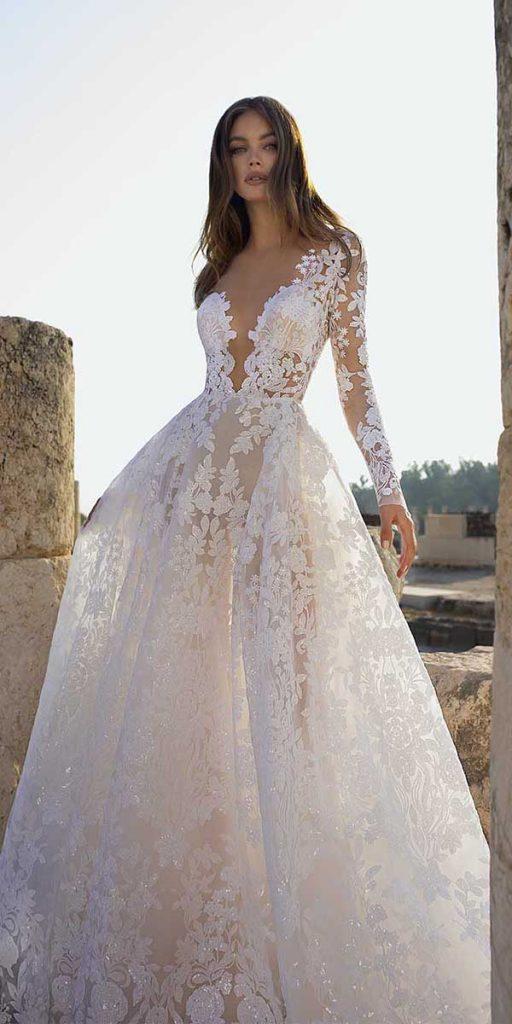 "`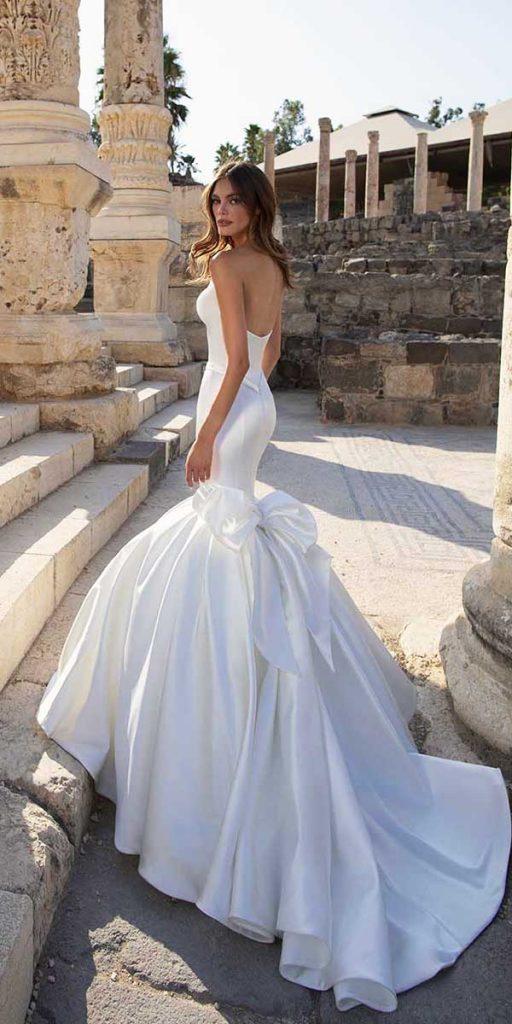 "`
Pnina Tornai rose to after starring in TLC's "Say Yes to the Dress." The renowned designer pours her passion for detail and sophisticated beauty into every one of her couture bridal gowns. Her latest collection combines delicate fabrics with intricate detail to make some of the most stunning and trendy wedding dresses 2020.
Pnina Tornai puts a little piece of her soul into every single dress she creates. In other words, she aspires to make every bride's dreams come true with the perfect bridal gown. Details such as Svaorksi crystal embellishments, Dutch satin bodices and flowing skirts et her dresses apart from the rest.
Lihi Hod Wedding Gowns For 2020
Source: Lihi Hod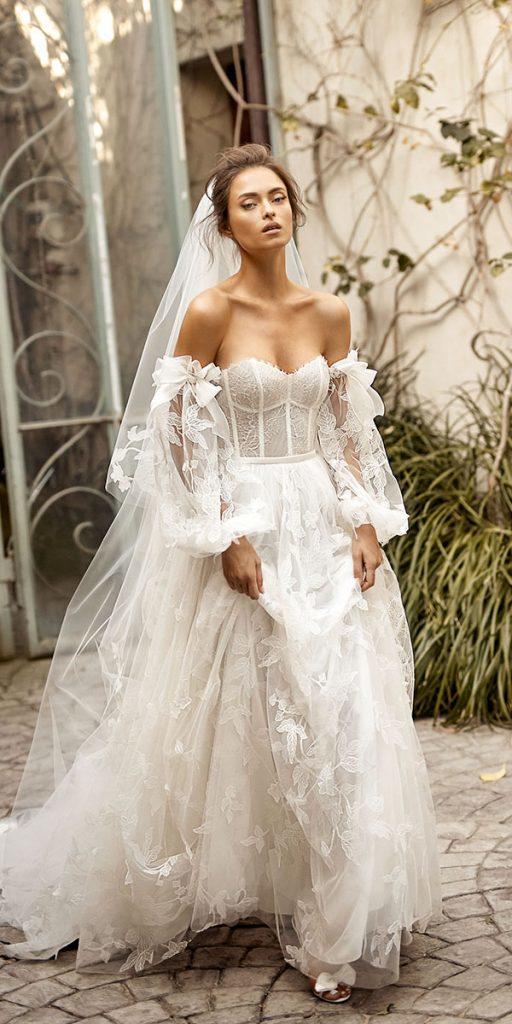 "`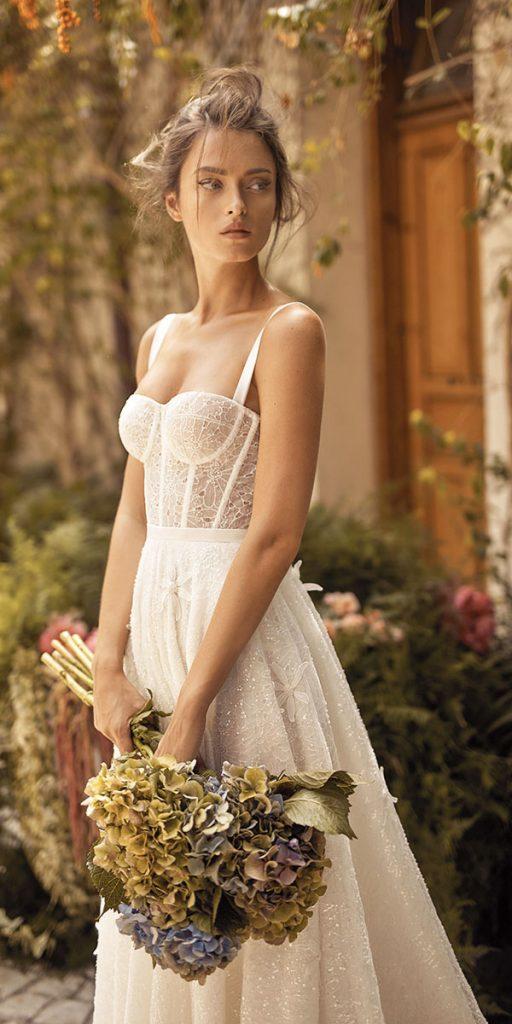 "`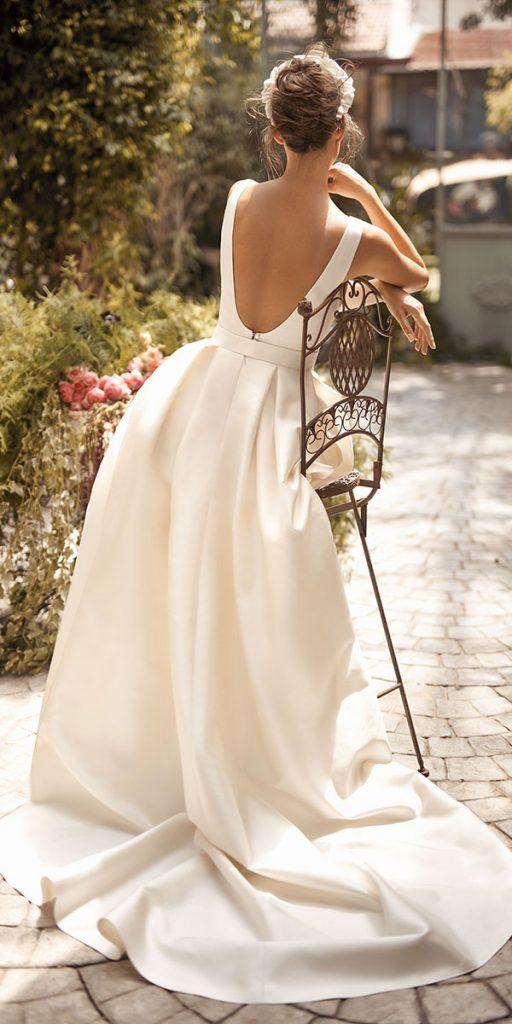 "`
Since 2010, Lihi Hod has been devoting her life to creating trendy wedding dresses that combine classic vintage details with chic and contemporary design. Every dress is skillfully and painstakingly handmade with a dash of glam, a hint of edge and an air of elegance.
Both her Fall and Spring 2020 collections feature magnificently designed bridal gowns with romantic details, classic silhouettes, and superb craftsmanship. From statement sleeves to embroidered bodices, every dress captures the essence of romance and power of seduction.
Cute Bridal Dresses From Pronovias
Source: Pronovias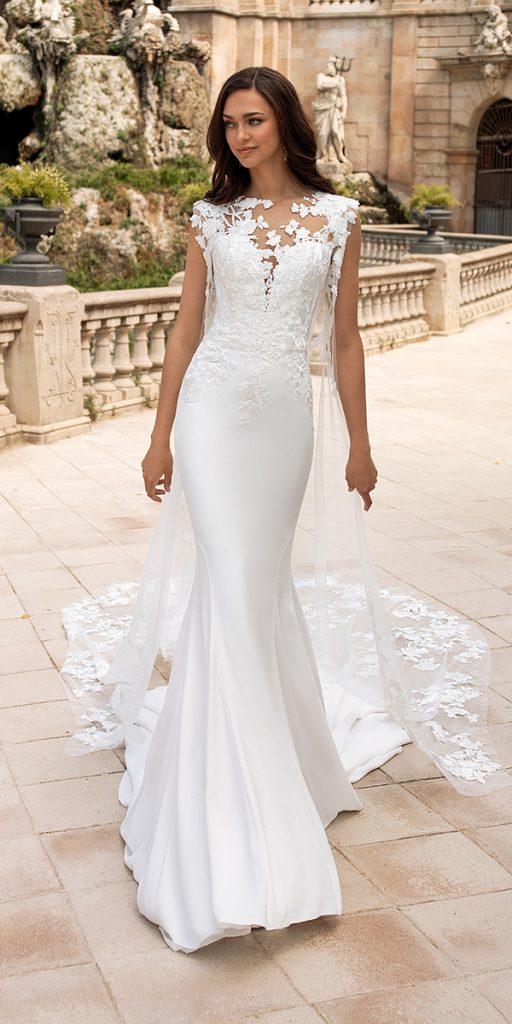 "`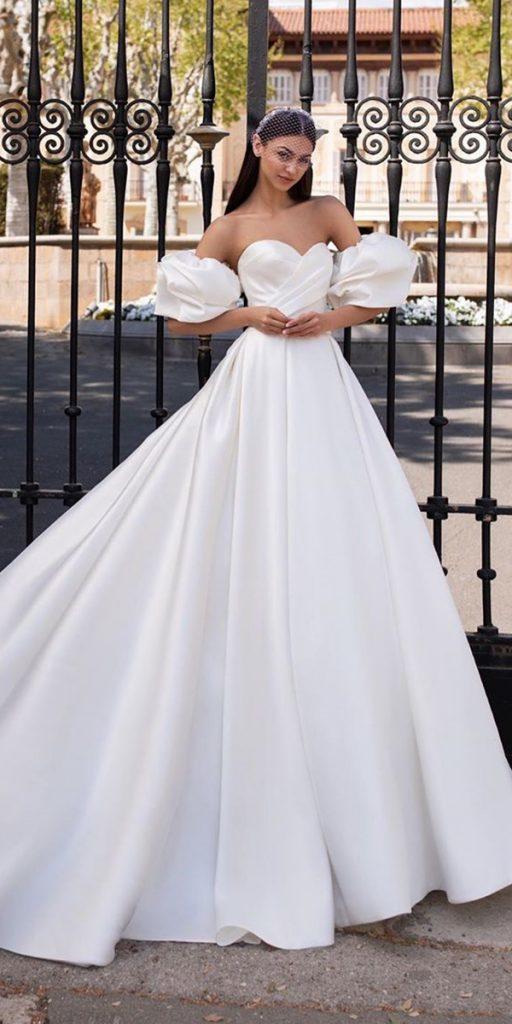 "`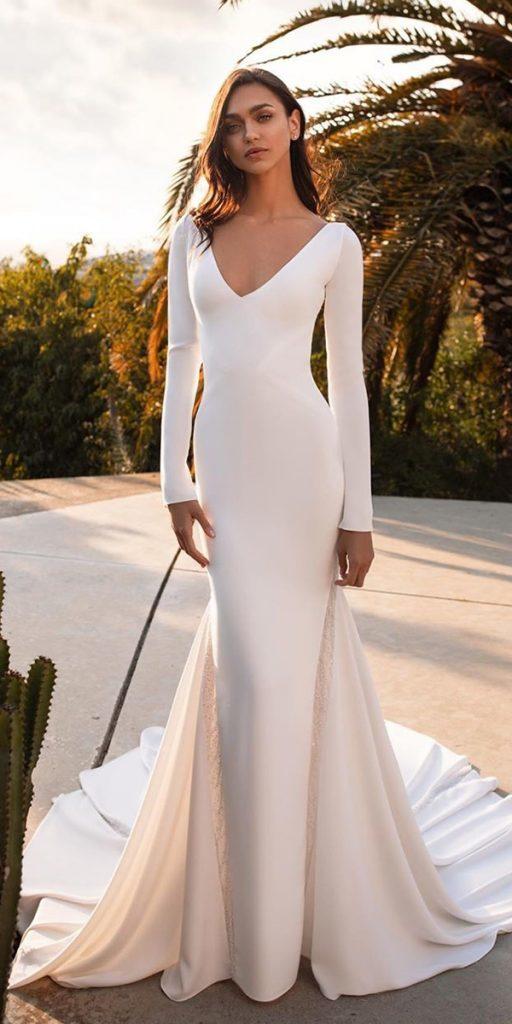 "`
Since 1964, Atelier Pronovias has been designing impeccably cut trendy wedding dresses that were accessible to women all across the globe. Known for stunningly embellished and dramatic ball gowns, thousands of blushing brides have proudly donned one of their gorgeous bridal gowns.
The 2020 Pronovias Privée offers a full line of artistically designed unique dresses with hand-crafted French lace, intricate beadwork, and embellished mesh. Having premiered at the Pronovias Fashion Show in Barcelona, this collection will fulfill every bride's fantasy.
Wedding Dresses By Madi Lane
Source: Madi Lane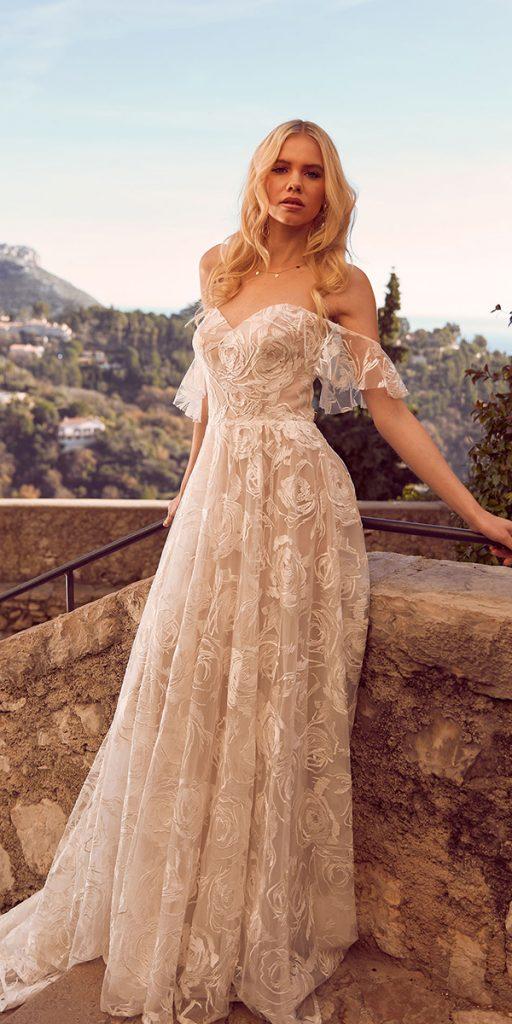 "`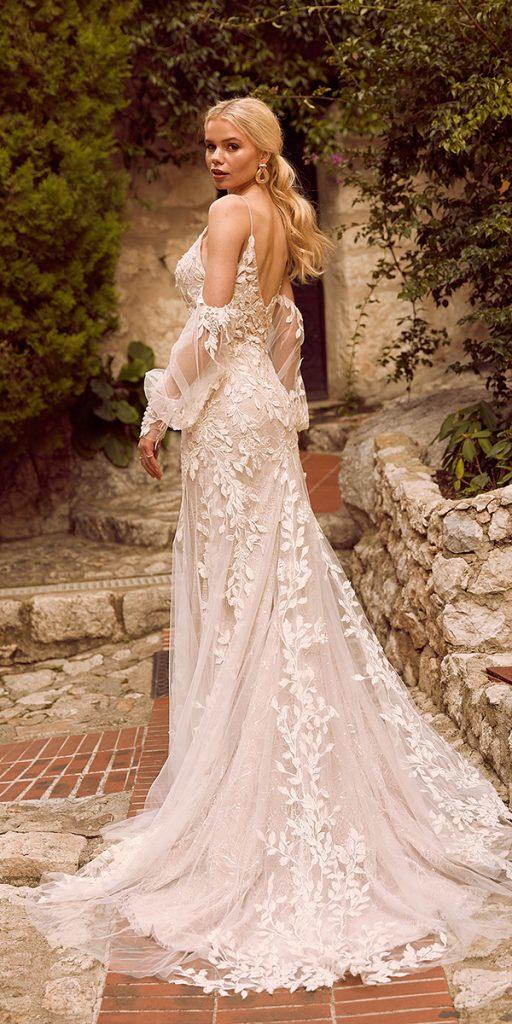 "`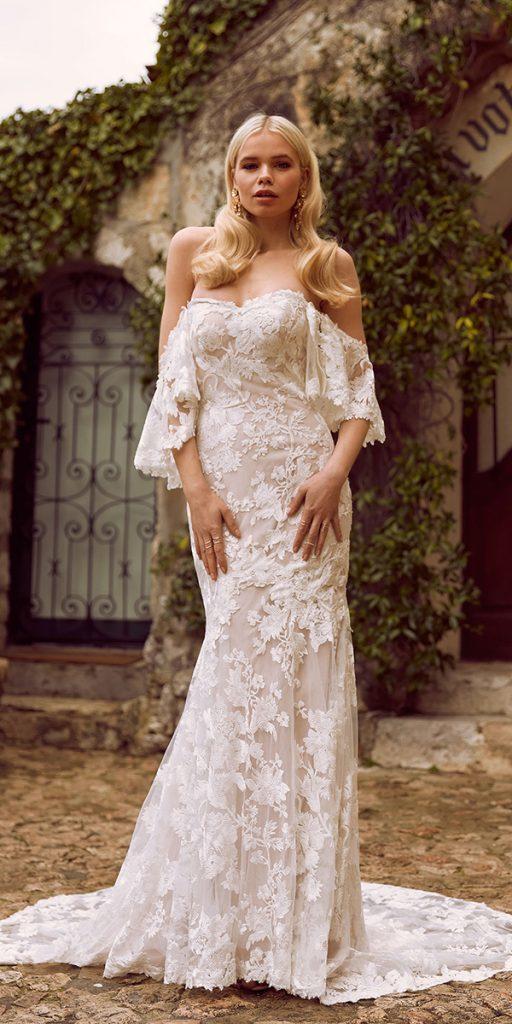 "`
Madi Lane takes pride in pouring her heart and soul into every one of her stunning wedding dresses. She combines timeless sophistication with modern ingenuity to create a line of bridal gowns that embody a love of nature, elegance, and romance.
Her 2020 collection aspires to capture the eye of every bride. With a fiery sense of passion, every dress exudes an air of femininity with delicate applique, high-quality fabrics, and exquisite embellishments. Her goal is to tailor design a dress that fits the bride's spirt as well as her body.
Milla Nova Bridal Gowns Designers
Source: Milla Nova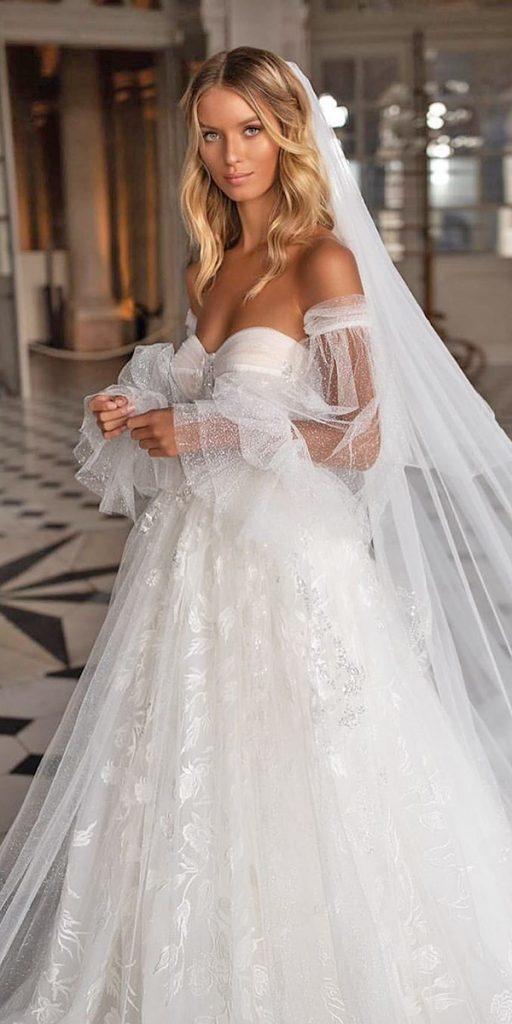 "`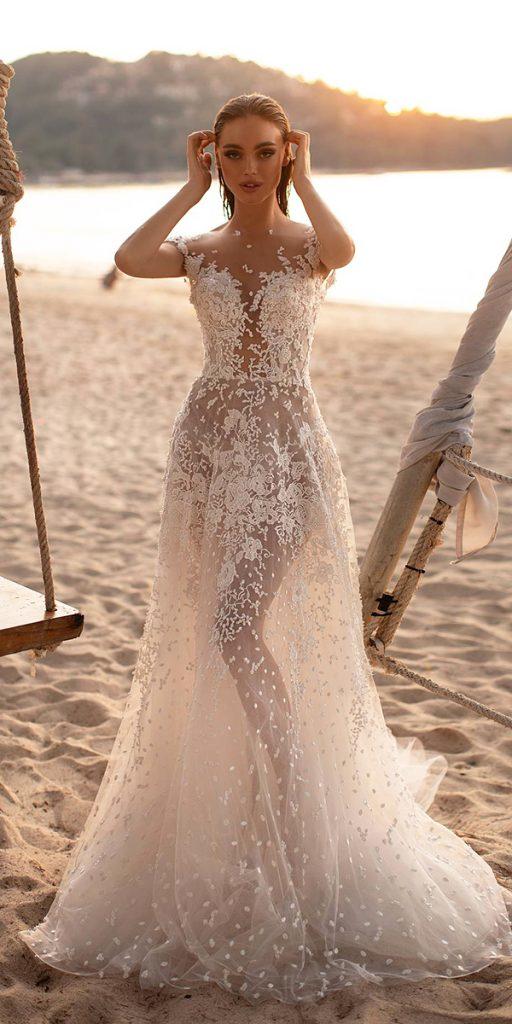 "`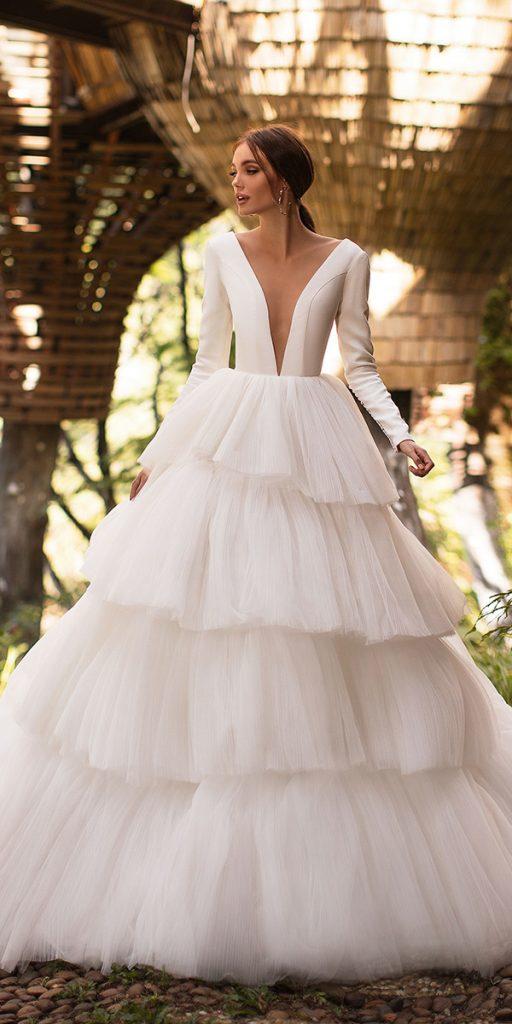 "`
Since 2002, Milla Nova has custom made bridal gowns for brides with destination weddings or period themes.  Each dress is designed to tell a story of love, hope and romance.
The glamorous new collection from Milla Nova and Lorenzo Rossi outshines the rest with its extensive detail to romance and timeless elegance. The 2020 collection features princess style wedding gowns with sleek, graceful sheets, bobo chic elements, and ethereally layered flowy skirts. The delicate yet bold lace bodies and ornate beading give the bride a truly magical presence that is perfect for a fairy-tale wedding.
Wedding Dresses From Rosa Clara
Source: Rosa Clara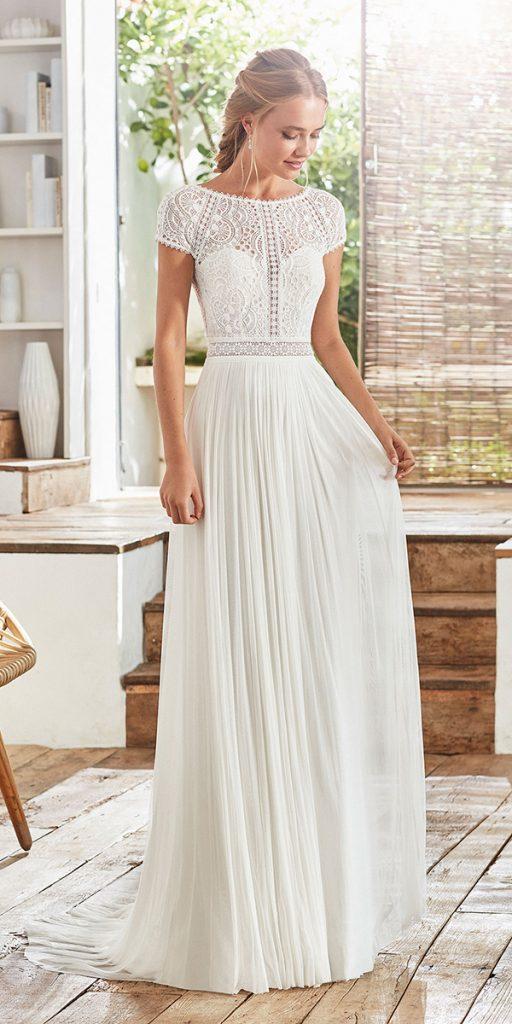 "`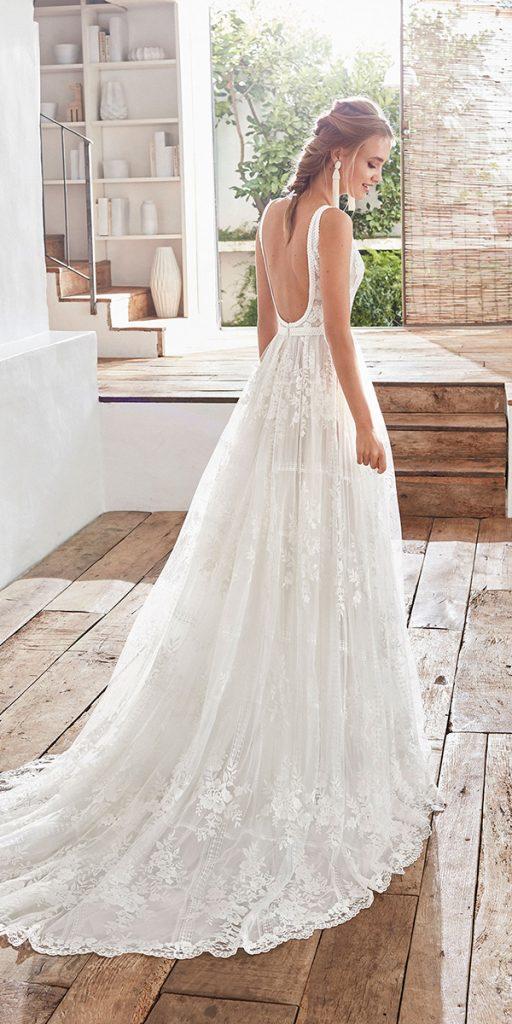 "`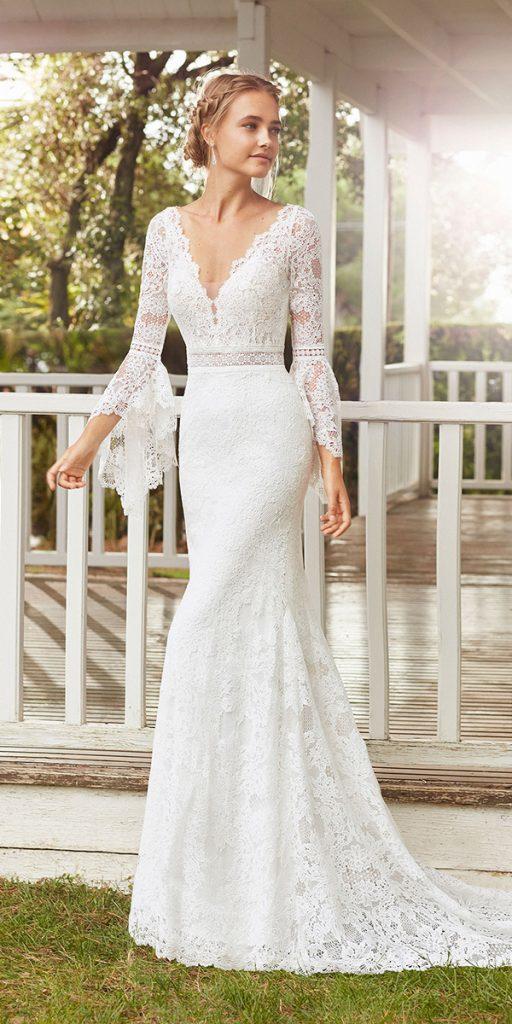 "`
For over 20 years, Rosa Clara has designed affordable wedding dresses for brides in every shape and size. Now known as one of the top international couture bridal designers, she strives to fulfill the dream of the modern bride.
Having revolutionalzied the industry with her gift for designing gowns that are alluring, weightless and ethereal, she manages to design dresses that cling effortlessly to every curve. The 2020 collection features sophisticated airy and lacy dresses with delicate lines, shimmering 3D effects, and unsurpassed attention to detail.
Bridal Gowns By Lee Petra Grebenau
Source: Lee Petra Grebenau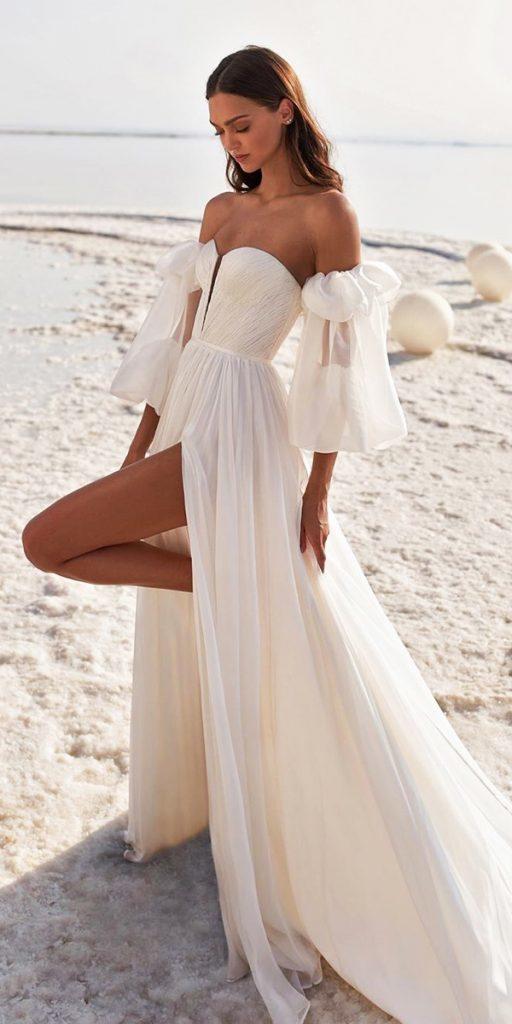 "`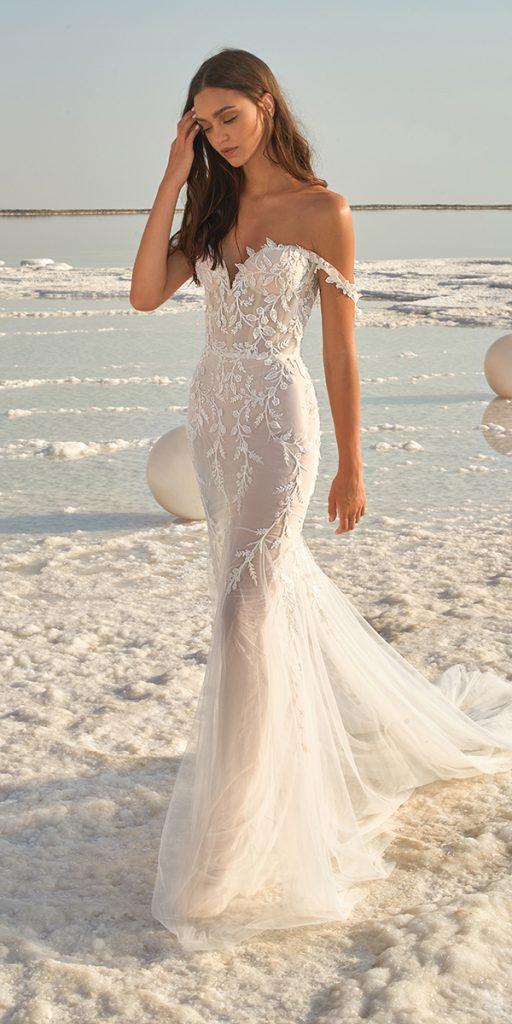 "`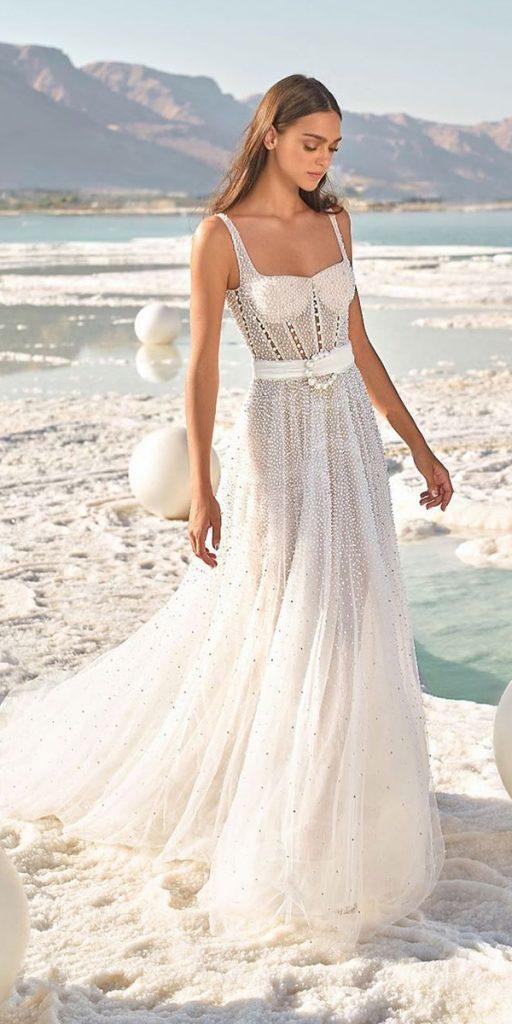 "`
Established in Isreal in 2010, Lee Petra Grebenau Coture House has produced some of the most stunning bridal gowns to ever grace the runway. Each dress is meticulously handsewn and flawlessly designed with the finest materials and fabrics.
Her latest collection features dresses with statement sleeves, illusion necklines and stunning silhouettes that will flatter every figure. You will feel like you are the only bride in the world as all eyes turn to you when you make your entrance in a Lee Petta exclusive bridal gown.
Stylish Wedding Gowns From Liz Martinez
Source: Liz Martinez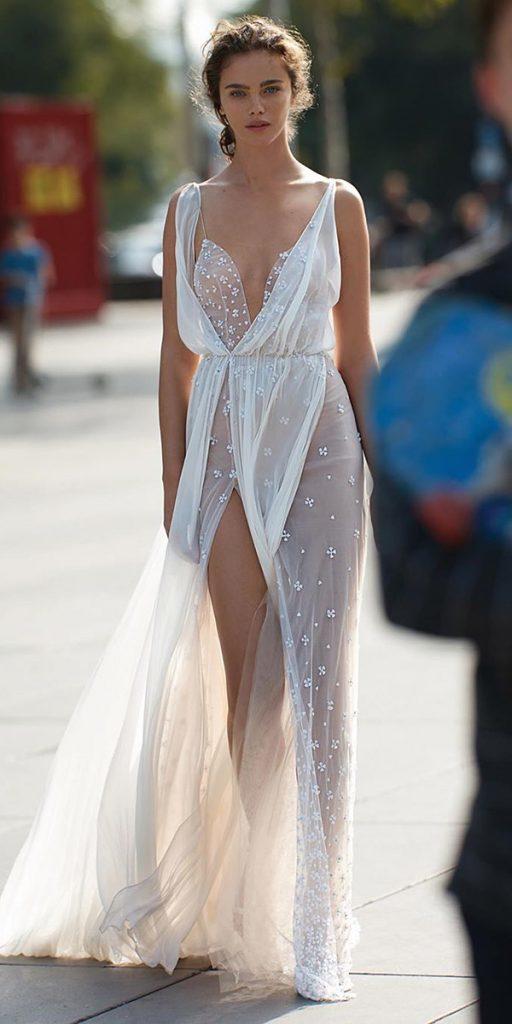 "`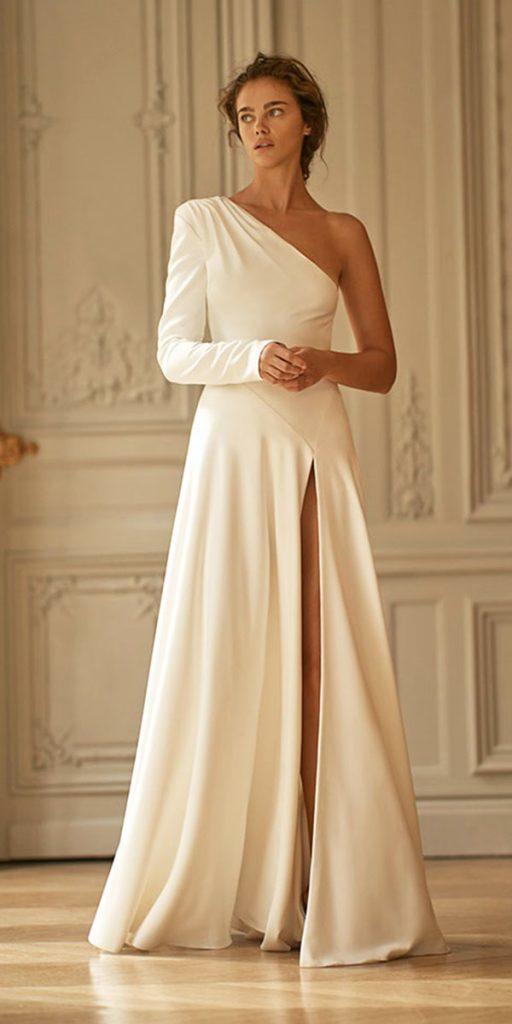 "`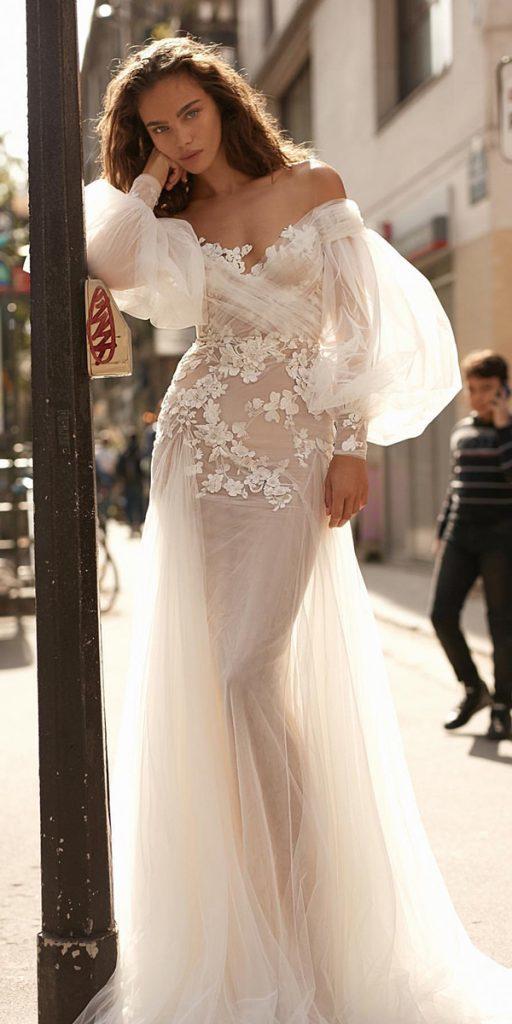 "`
Having dreamed of being a designer since her youth, Liz Martinez is living her dream of creating some of the world's most enchanting bridal gowns. She seeks to capture the inner beauty and hidden seductive side of the modern bride. With sharp attention to detail, she creates unique bridal gowns with unconventional cuts and eye-catching embellishments.
Highlighted in her most recent collection are exquisitely designed gowns with seductive cuts, elegant lines and dreamy lacy silhouettes that will leave the crowd breathless. Combining traditional details with modern aesthetics, Liz Martinxe combines glamorous and sex appeal for the modern bride.
Bridal Gowns By Rue De Seine 2020
Source: Rue De Seine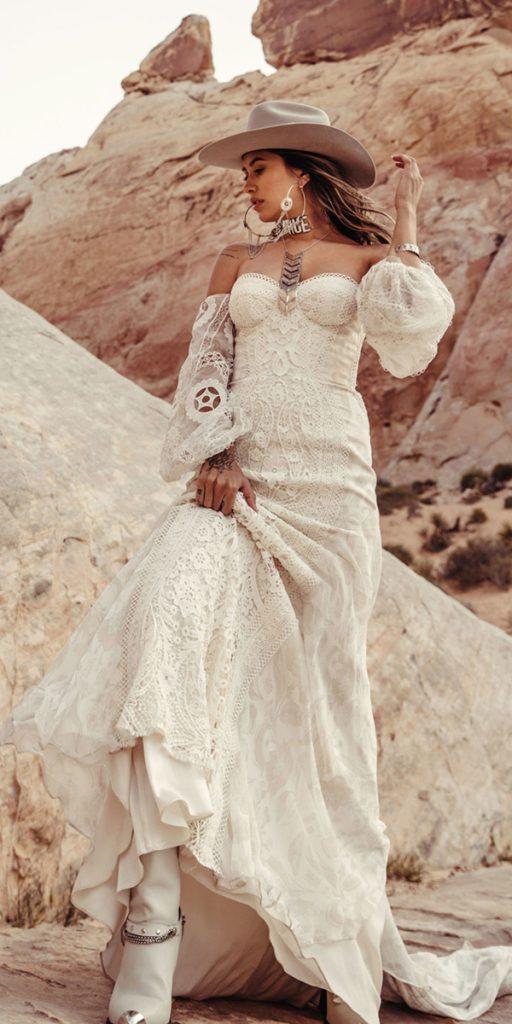 "`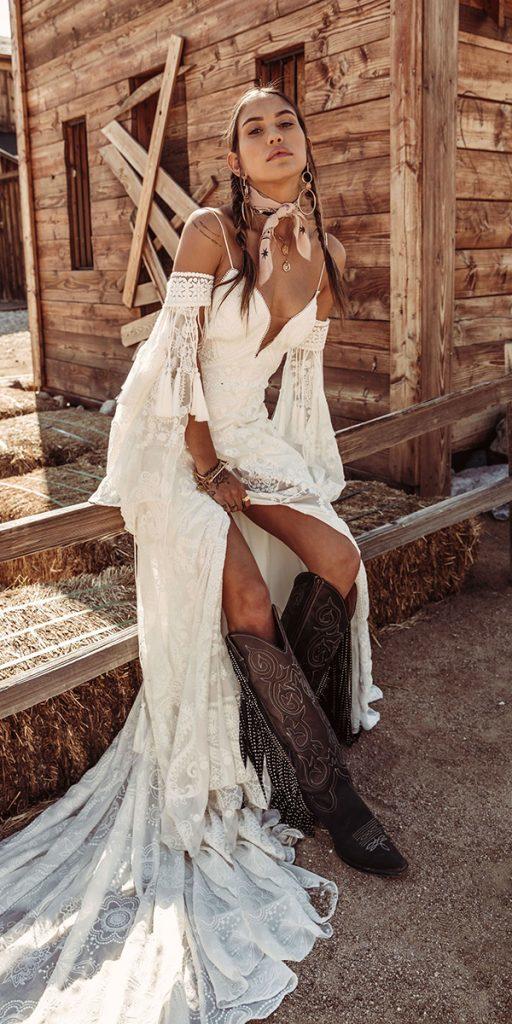 "`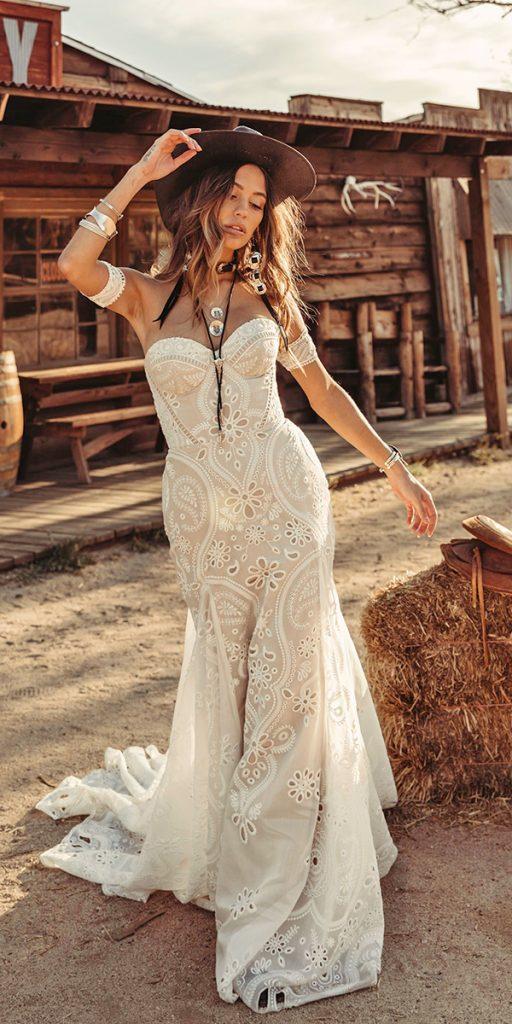 "`
Inspired by her time in Paris, Michele Corty, founder of Rue de Seine, gleaned inspiration from the free-spirited bohemian style. From a modest shared studio to a worldwide sensation, Rue de Saine has produced some of the world's most glamours bridal gowns,
The recent collection boasts bohemian style bridal dresses with playful accents, delicate lace, and bold graphic motifs. Each and every gown embodies passion and romance for the free-spirited bride.
Beach Wedding Dresses From Stephanie Allin
Source: Stephanie Allin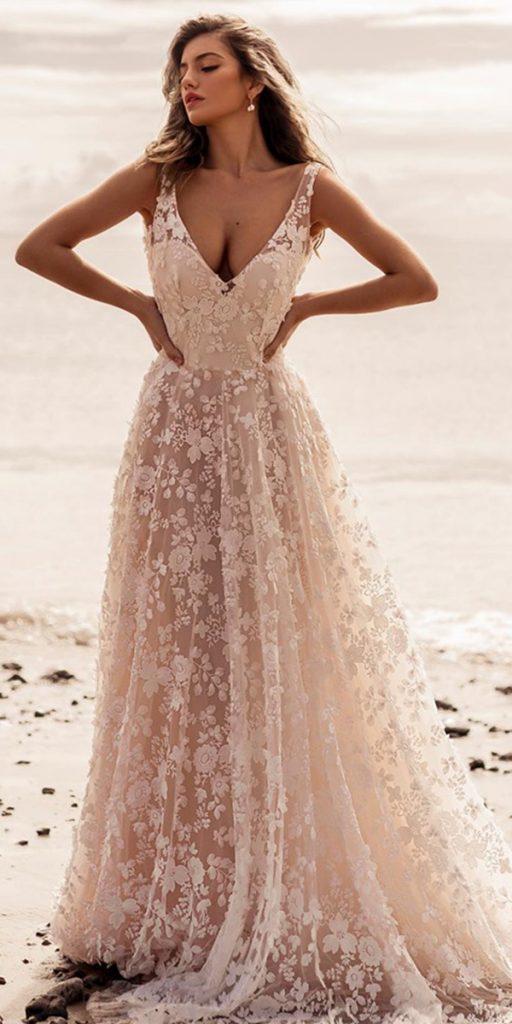 "`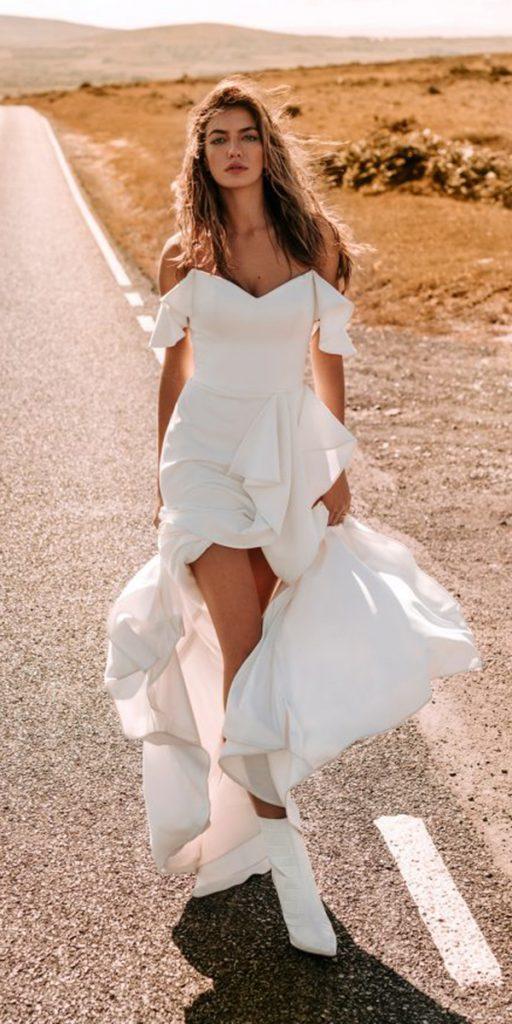 "`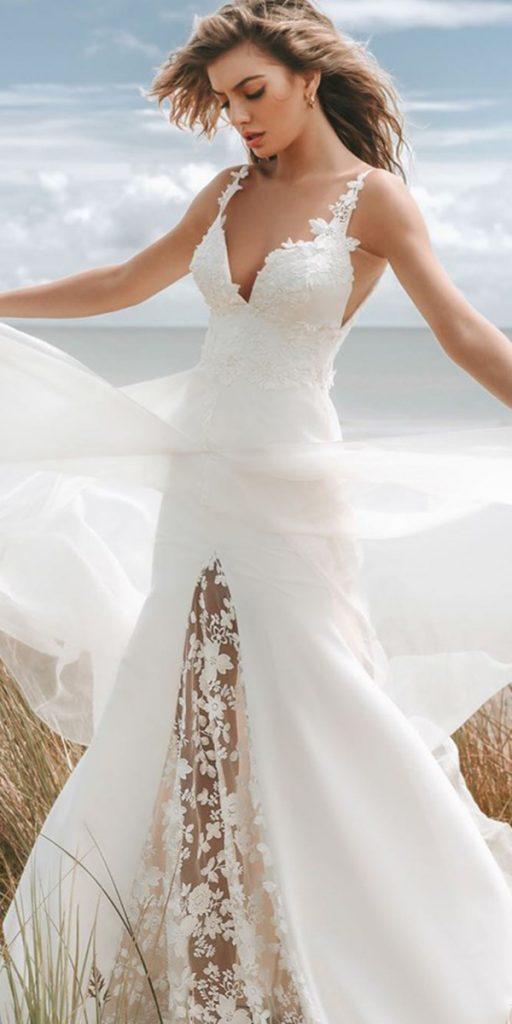 "`
From her modest beginning in 1991 to becoming a renown and highly sough-after designer, Stephaine Alin gets her inspiration from travel, art, and literature.  Her dedicated and talented team works tediously to create one-of-kind wedding gowns for brides from every walk of life.
In her 2020 line, Stephanie Allin combines statement pieces with timeless elegance to create unstated bridal gowns with intricate romantic details. With effortless grace and style, the tenured lace, and intricately embellished skirts will be sure to turn heads.
Crystal Design Bridal Gowns 2020
Source: Crystal Design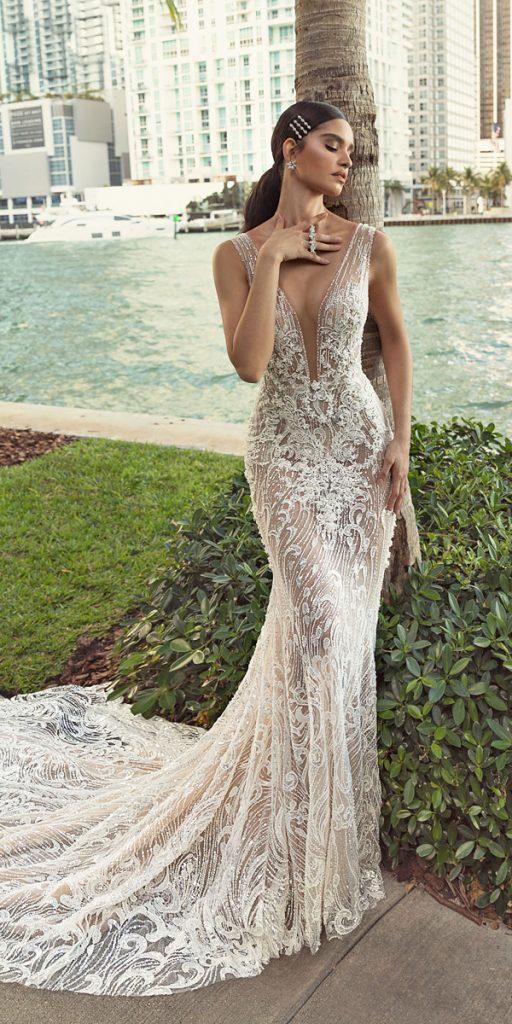 "`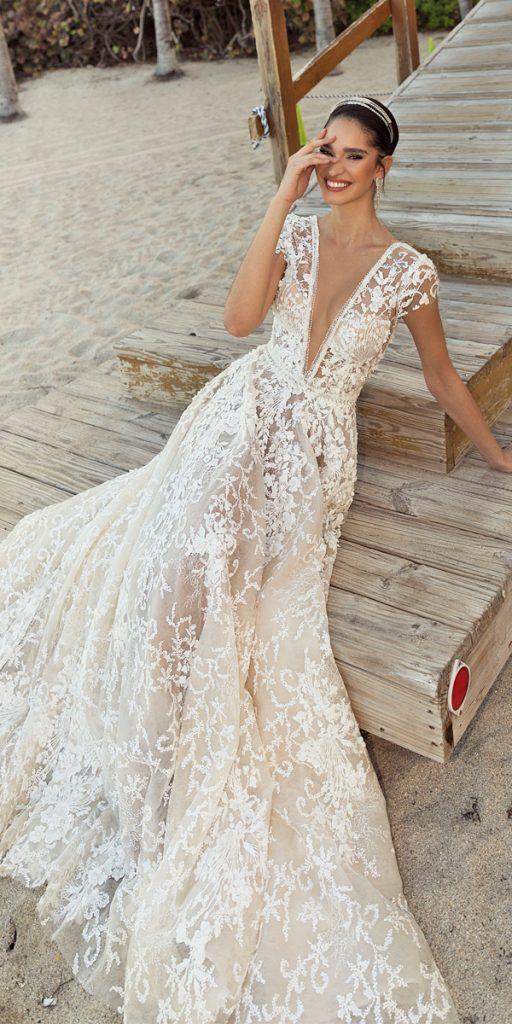 "`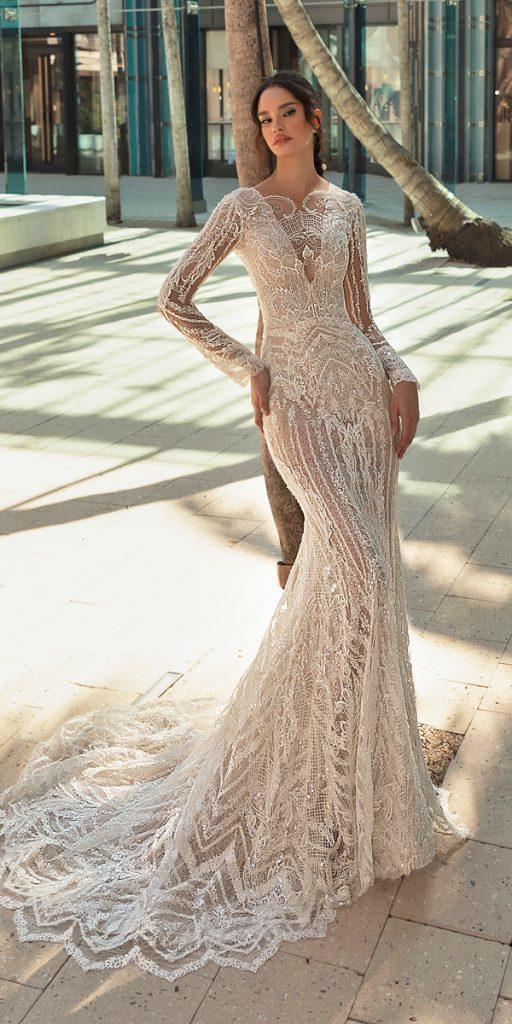 "`
From a humble begging in Ukraine in the 1980s, Crystal Design has become a leader in bridal couture. Each and every gown is a striking masterpiece that is designed to fit every silhouette while enticing the imagination.
The 2020 Crystal Design Coture Collection combines classic details with modern touches for the fashion-forward bride. With an avant-garde flair, bold embellishments and dramatic details, these gowns are designed for the bride who aims to impress. From beaded fringe to feathered skirts, this unique collection ideal for the bride who dares to think outside the box!
Bridal Dresses From Val Stefani
Source: Val Stefani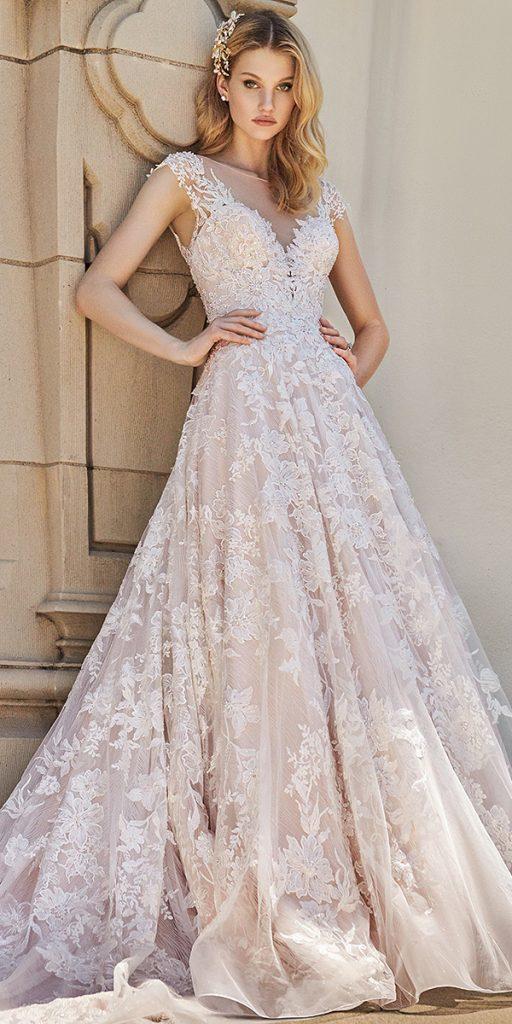 "`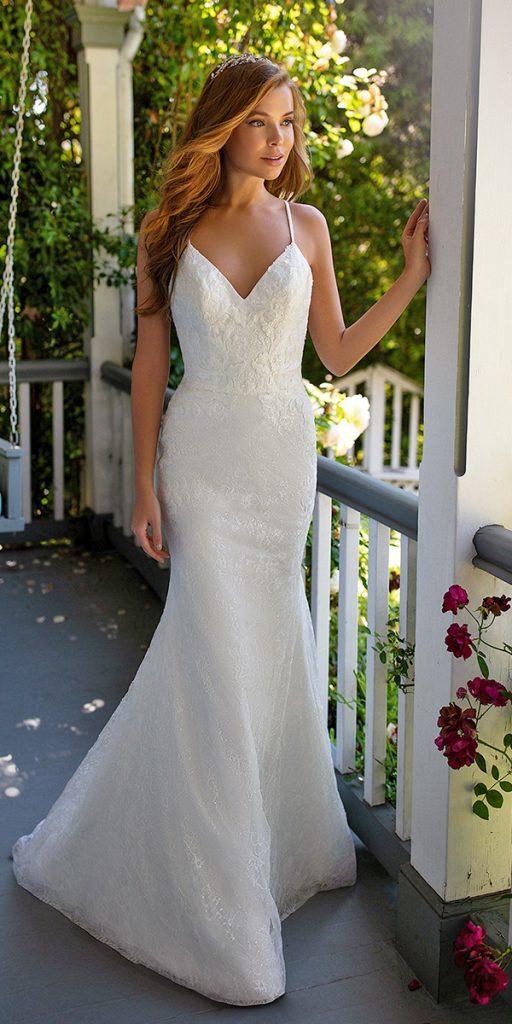 "`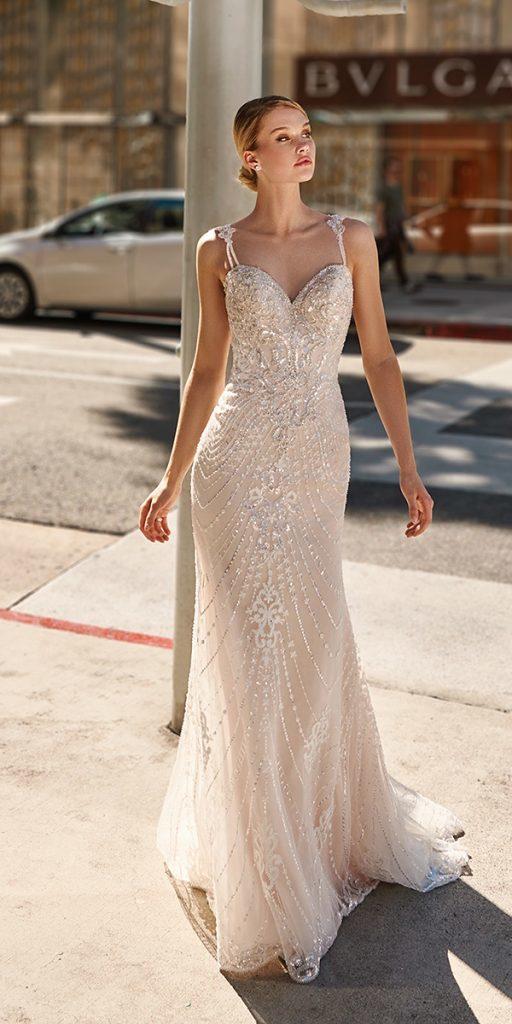 "`
If you are looking for something truly special, pay attention to the latest bridal collection from Val Stefani.
Bridal collection for 2020 includes elegant, classy and modern designs with the finest grade materials and immaculate hand-sewn details. Each dress is designed with precision to detail and a passion for style and made to flatter every figure. Starting from our Swarovski beaded bridal gowns, to the intricately detailed low back bridal dresses, and our luxurious lace wedding dresses, no detail is left unfinished. Each wedding dress evokes vintage beauty and elegance that transcends generations and trends.