36 Totally Unique Fashion Forward Wedding Dresses
This post is especially for brides who prefer fashion forward wedding dresses. When traditional designs just don't measure up to your big day dreams, it's time to turn to haute couture for your "I Do" inspiration. We've assembled the web's most jaw dropping gowns to help you narrow down your best down-the-aisle look.
This list has a little something for everyone from the trendiest cuts and fabrics all the way through High Fashion. Your walk down the aisle is a once in a lifetime event, and one you've been dreaming about for years. There's no reason not to demand the best and be picky about every little detail.
We have looks for every bridal theme, season, and figure type. Click through to see which trends are turning heads this wedding season. We're sure you'll find the look that's perfect for your big day and leave your guests raving for years to come.
With our help your bid day will be flawless and your wedding album will be gorgeous.
Gorgeous Lace & Floral Wedding Dresses
Source: Hayley Paige, Alexandra Grecco, Tali Photography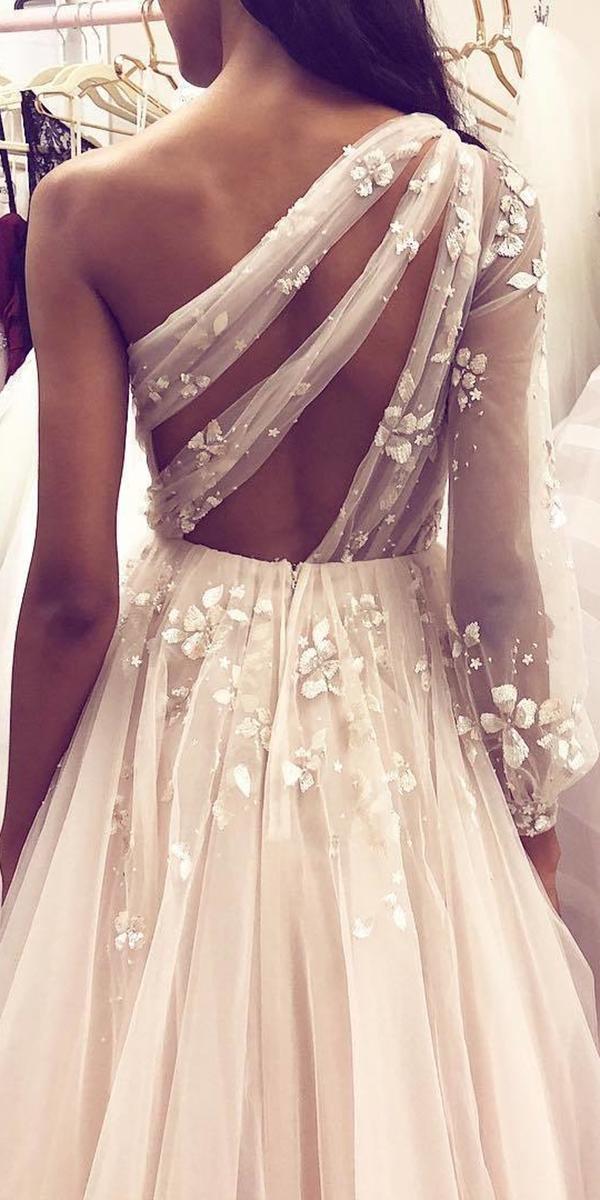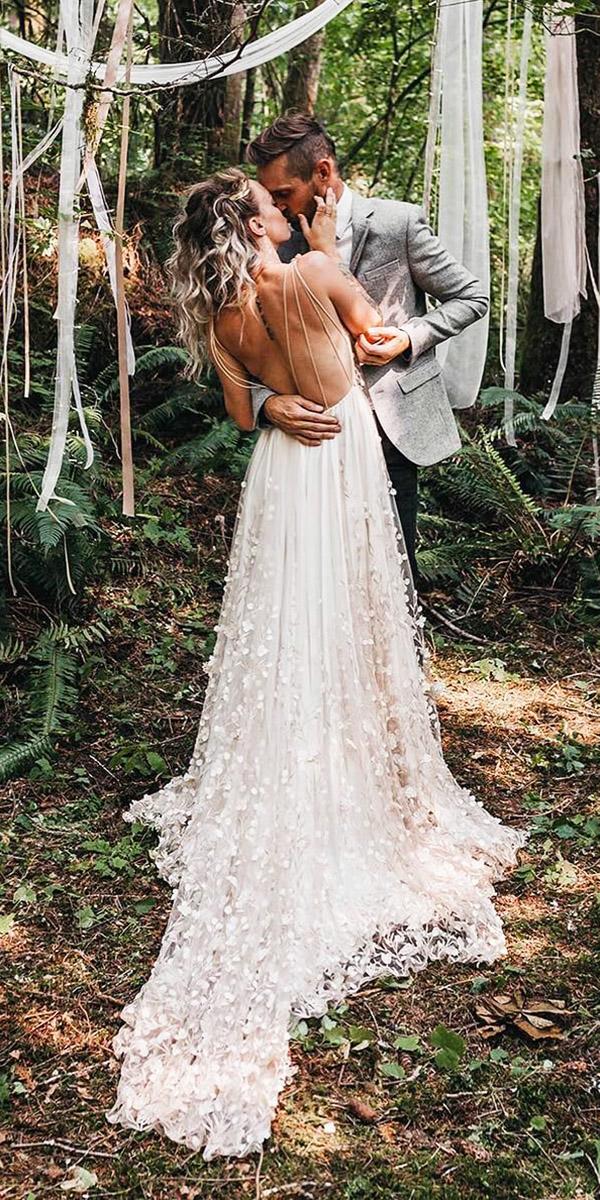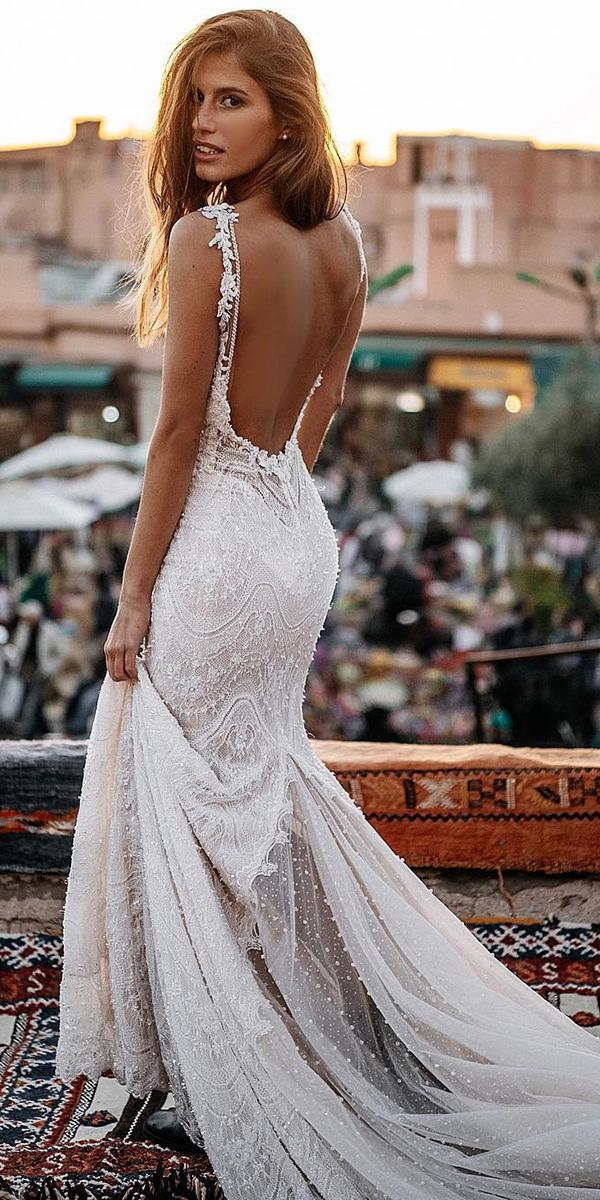 Lace is a trend that has never gone away, but it has received some major modern updates. These gowns of your dreams are luxurious, elegant, and more of a work of art than a piece of clothing. Fashion-forward brides are highly encouraged to wear these stunning details for spring or summer ceremonies.
Source: Madi Lane, Nora Naviano Sposa, Moonlight Bridal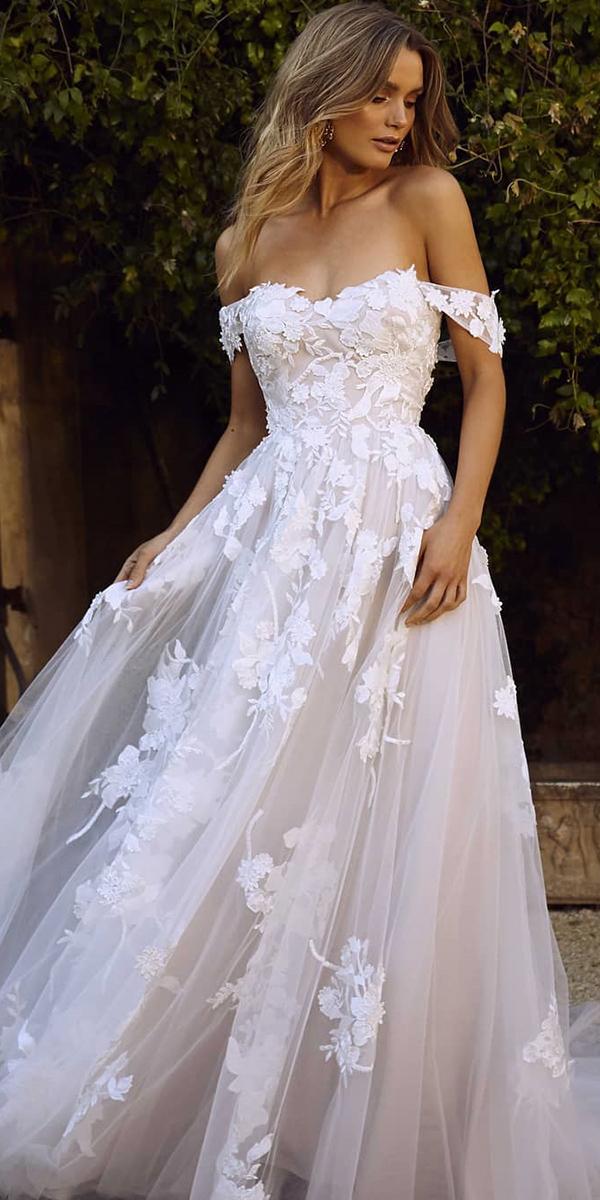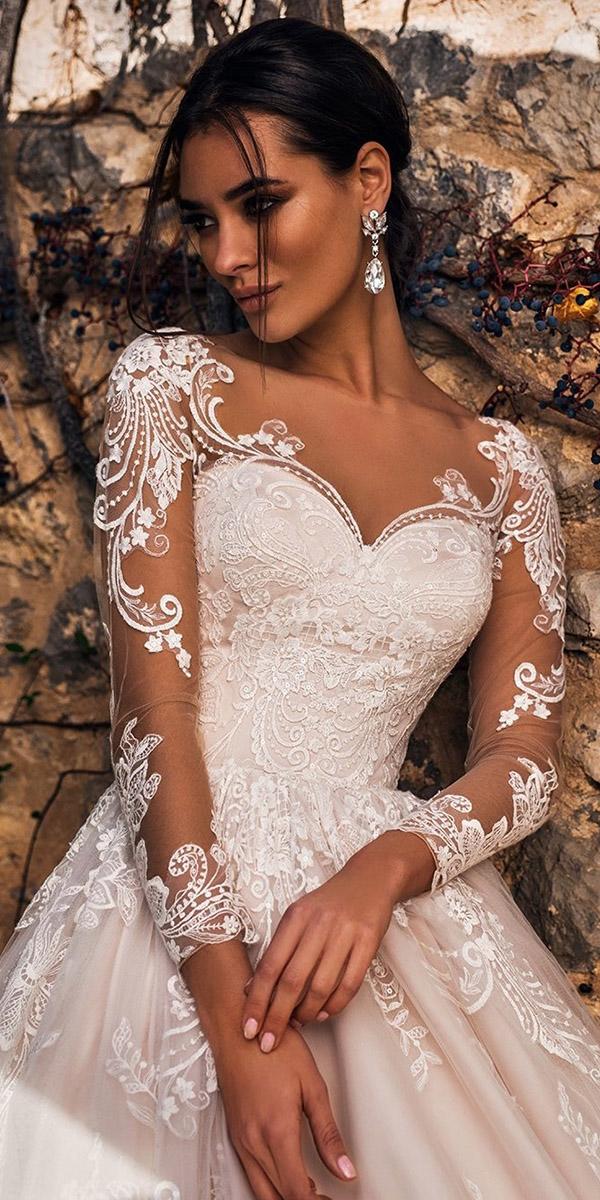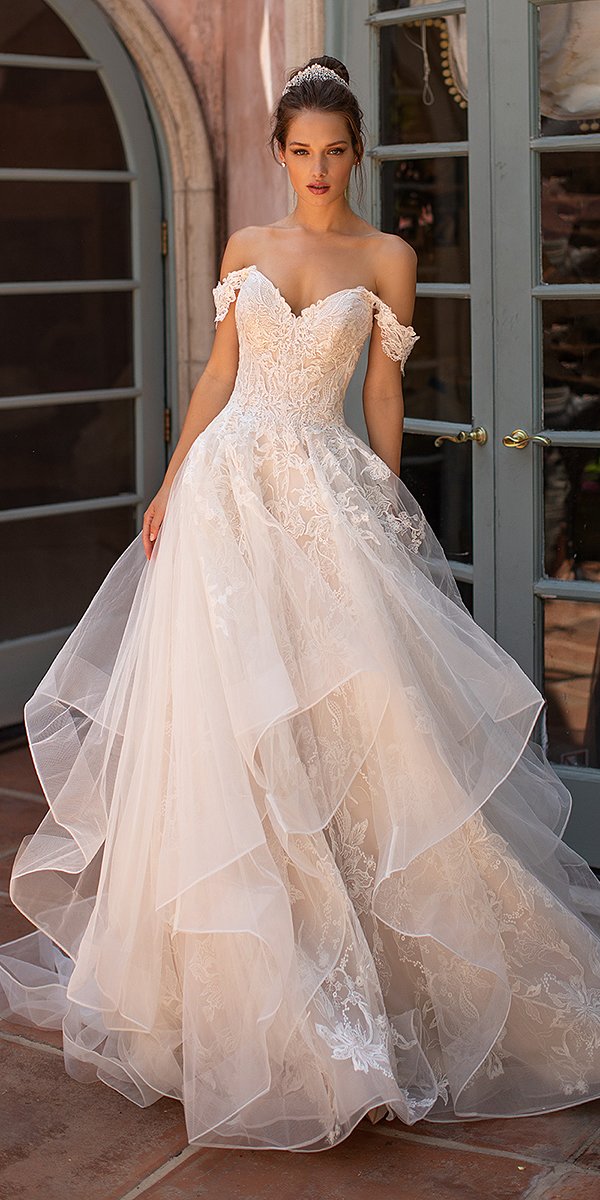 Because of the textured and sheer nature of lace, these gowns produce gorgeous photoshoots in all sorts of lighting conditions. For brides going from sunup to sundown and from indoors to outdoors, this look is for you.
Amazing Backless Wedding Dresses
Source: Kiwo Photography, Pallas Couture, Lurelly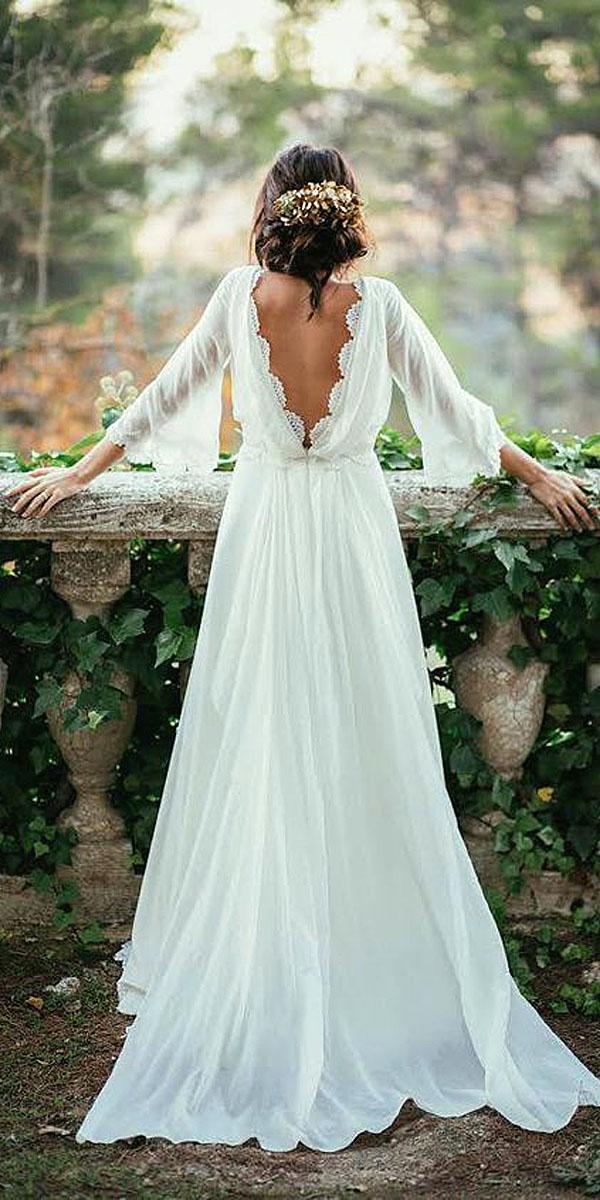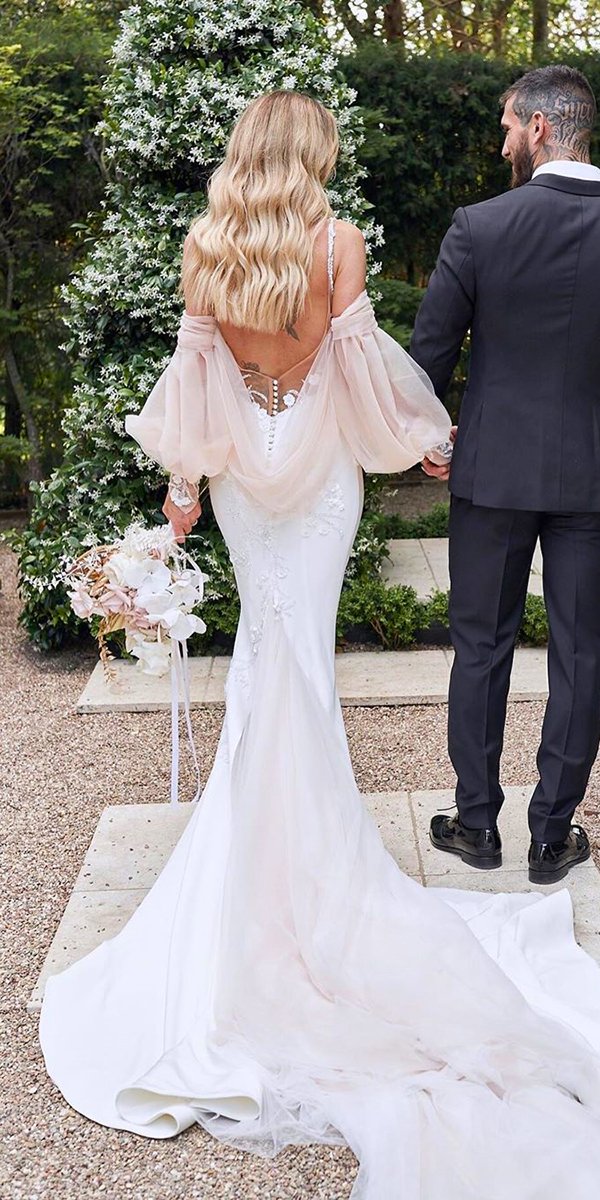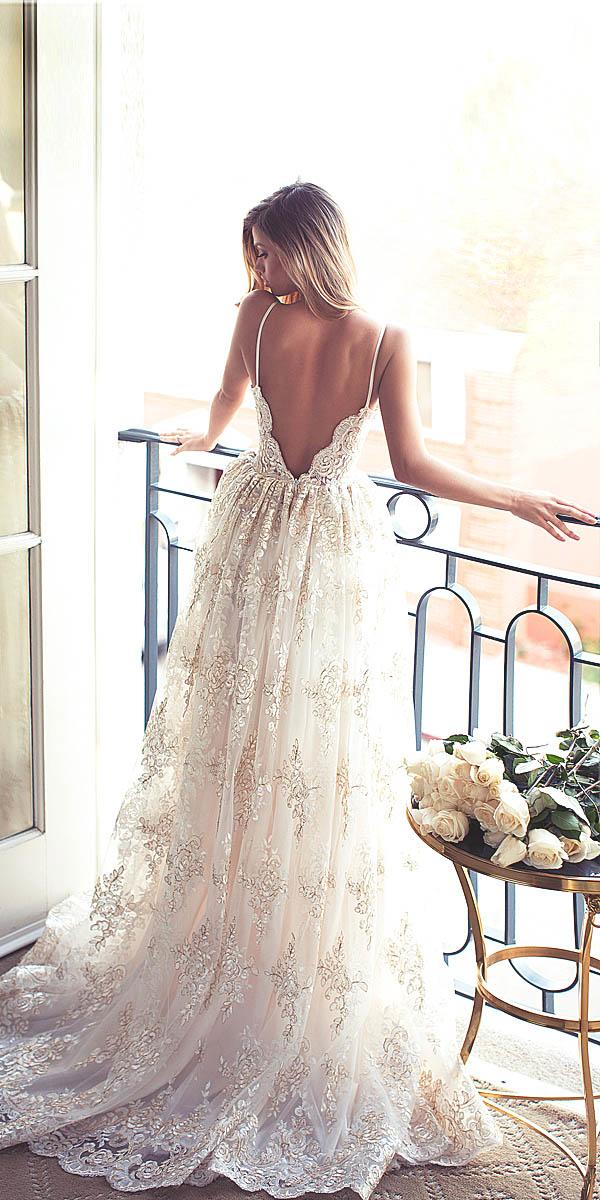 A gorgeous low back gown may just be the perfect untraditional wedding dress for brides looking for that little something extra. If you choose the right sleeve length and fabric, this look can be ideal for all seasons.
Source: Vagabond Bridal , Nora Naviano Sposa, Julie Vino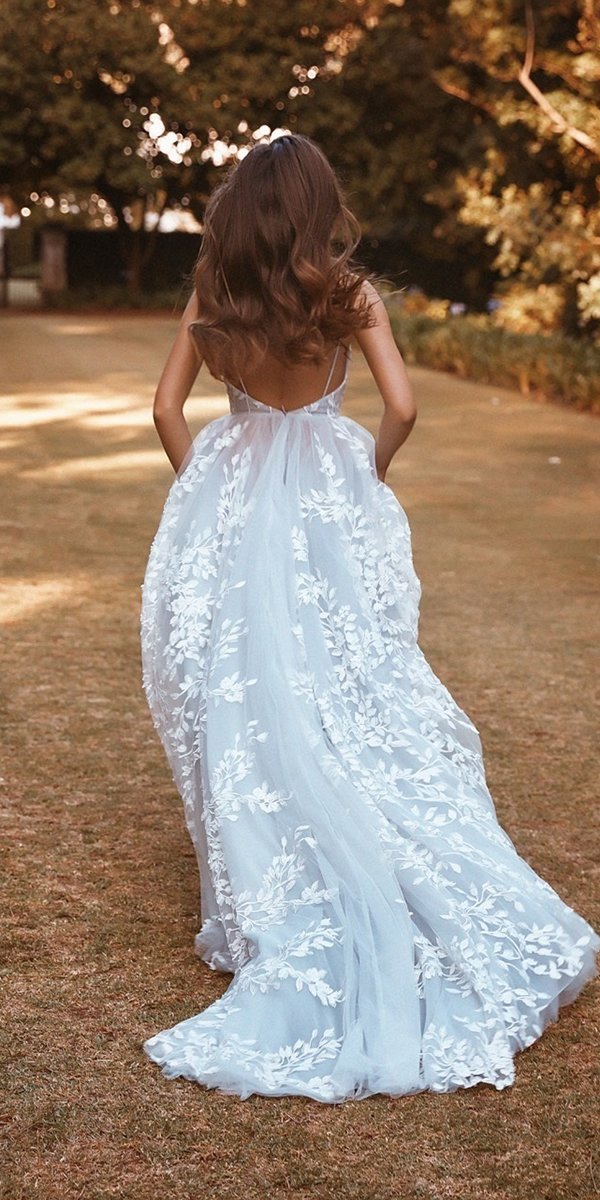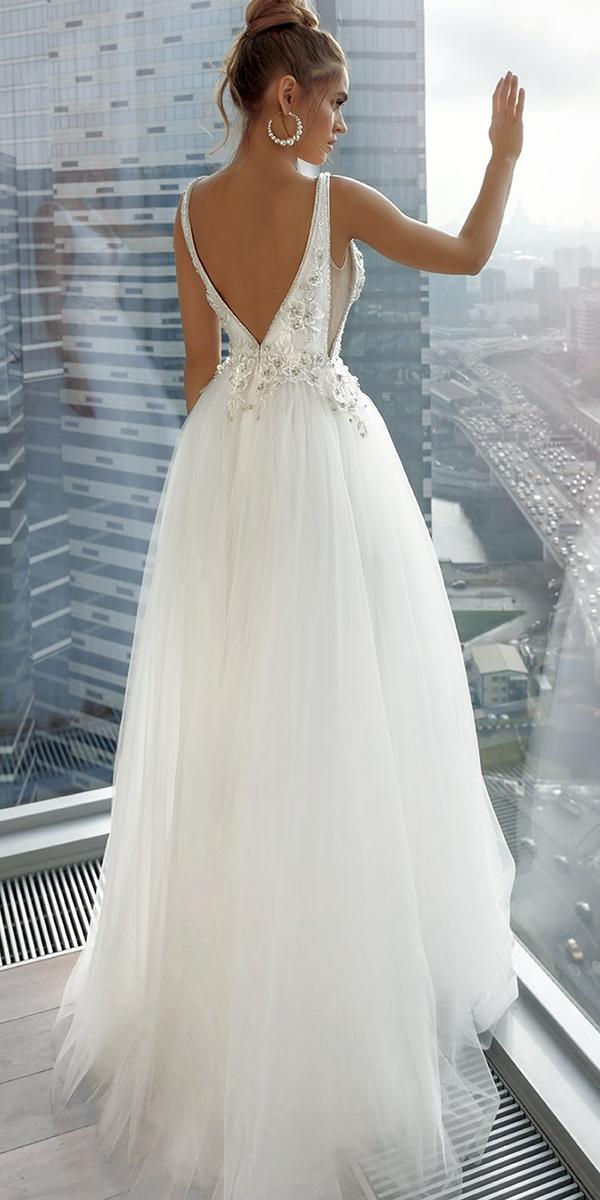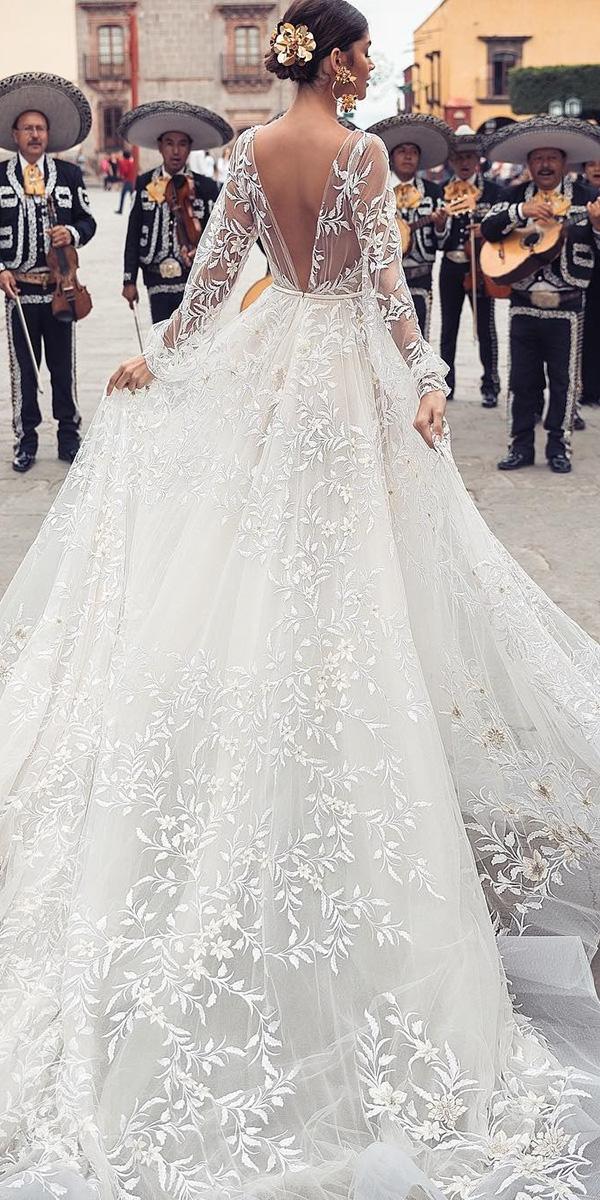 This growing trend is heating up runways and wedding aisles across the country. Use this look to show off some skin while still remaining modest.
Fashion Forward Wedding Dresses
Source: J'Aton Couture, Lee Petra Grebenau, Madi Lane
On-trend fashion forward wedding dresses for 2019/2020 are defined by combining different fabrics and textures. If you want to look the height of fashion on your big day look to top designers for sheers, tulle and hand-set, and lace wedding dresses details.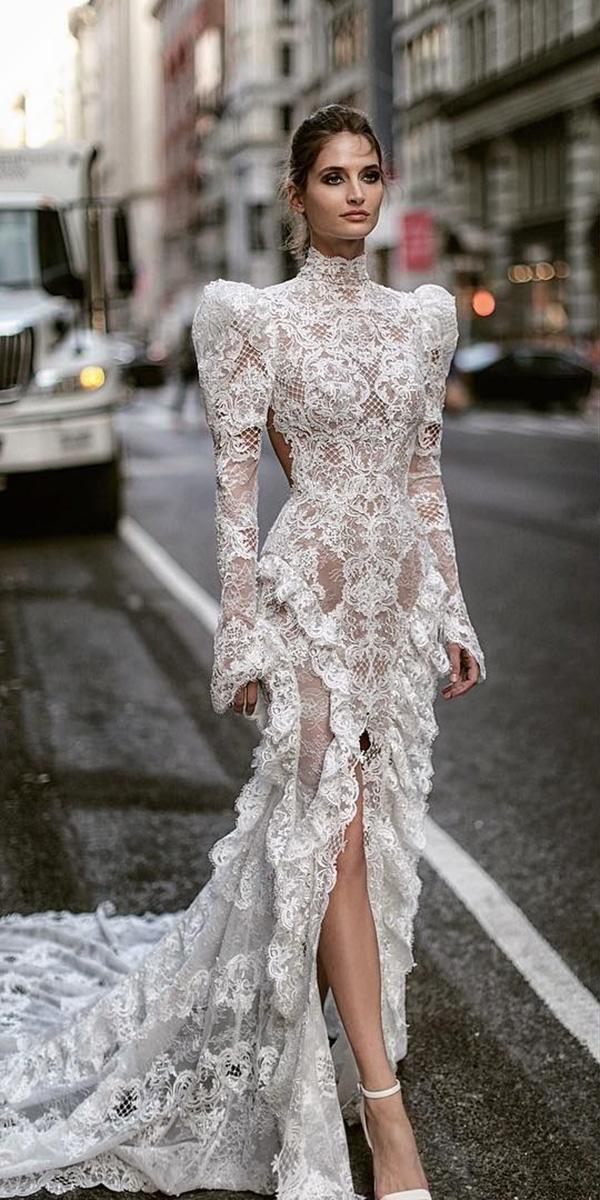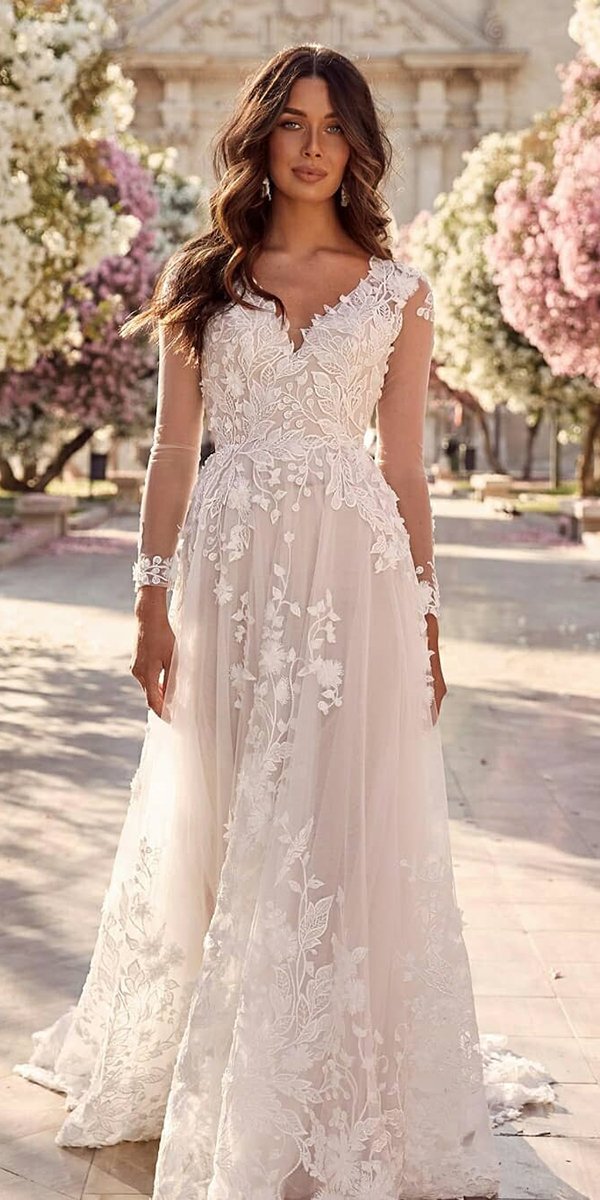 A lot of designer wedding dresses and brides are going off-white these days. The 'pure white virgin' tradition is nice, but these days no one will judge you. Muted tones, muted colors, and shimmering metallics are all the rage this wedding season. This is the best bet for fashion forward brides who want to break the mold on their wedding day.
Source: Ronald Joyce, Val Stefani, Liz Martinez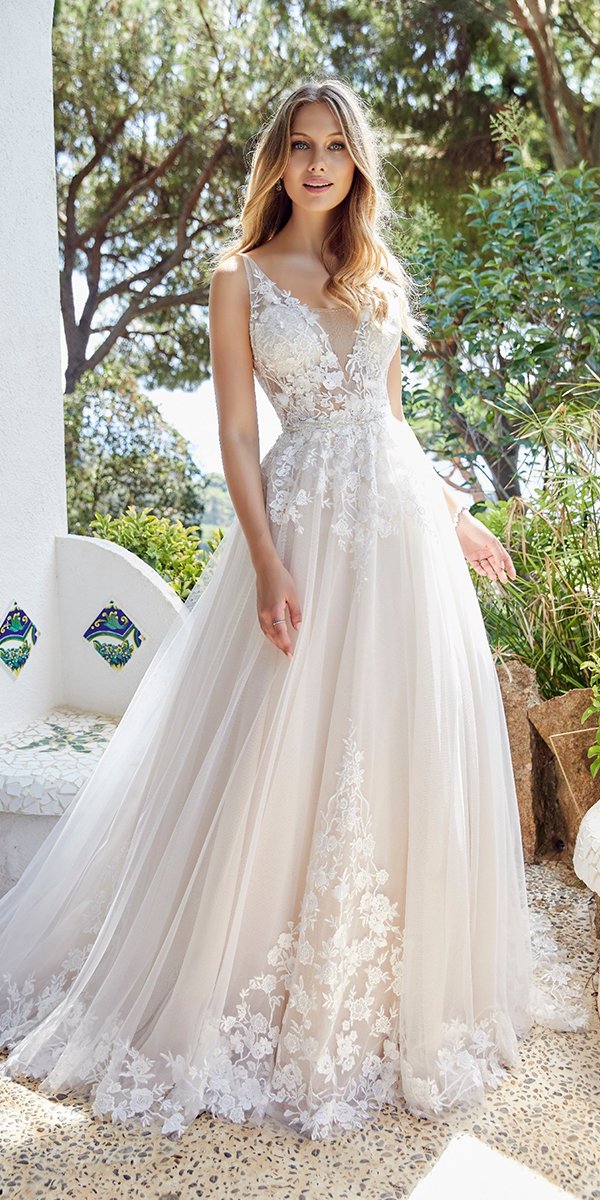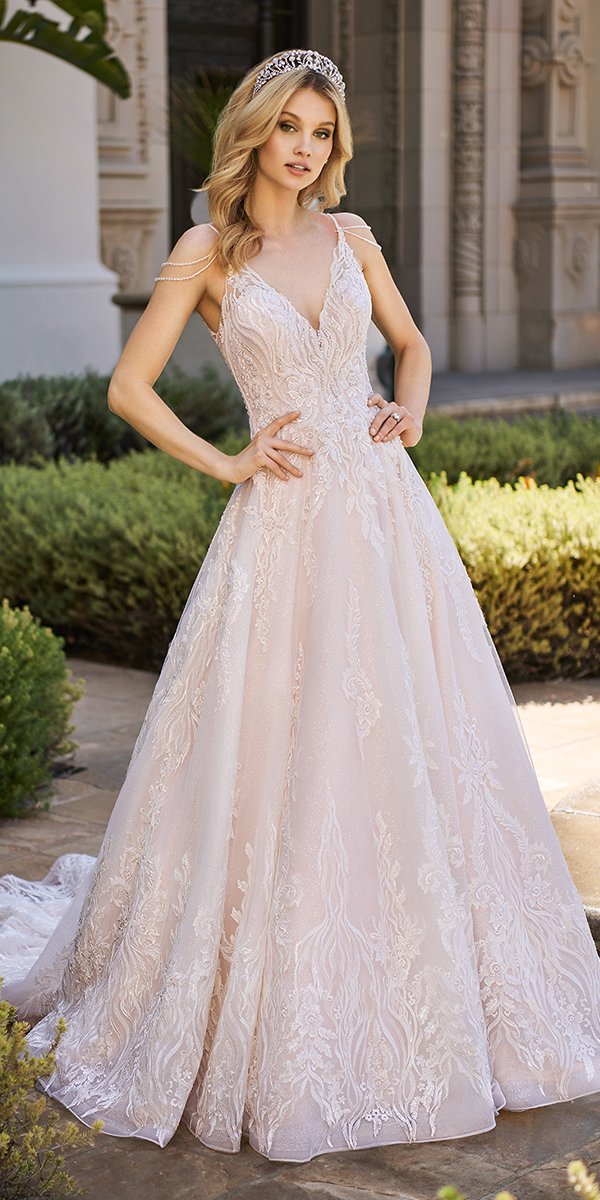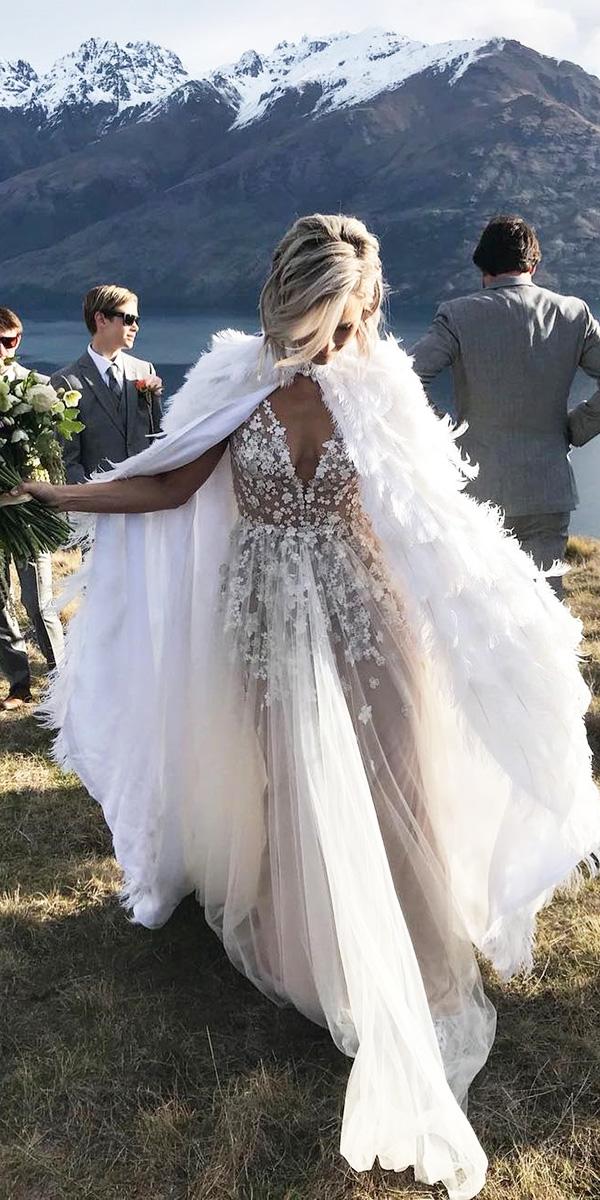 Do you want to add something attractive to your wedding look?  You have to see perfect wedding hairstyles ideas from Pinterest!
Trendy Simple Wedding Dresses
Source: Eva Lendel, Alex Veil, Enzoani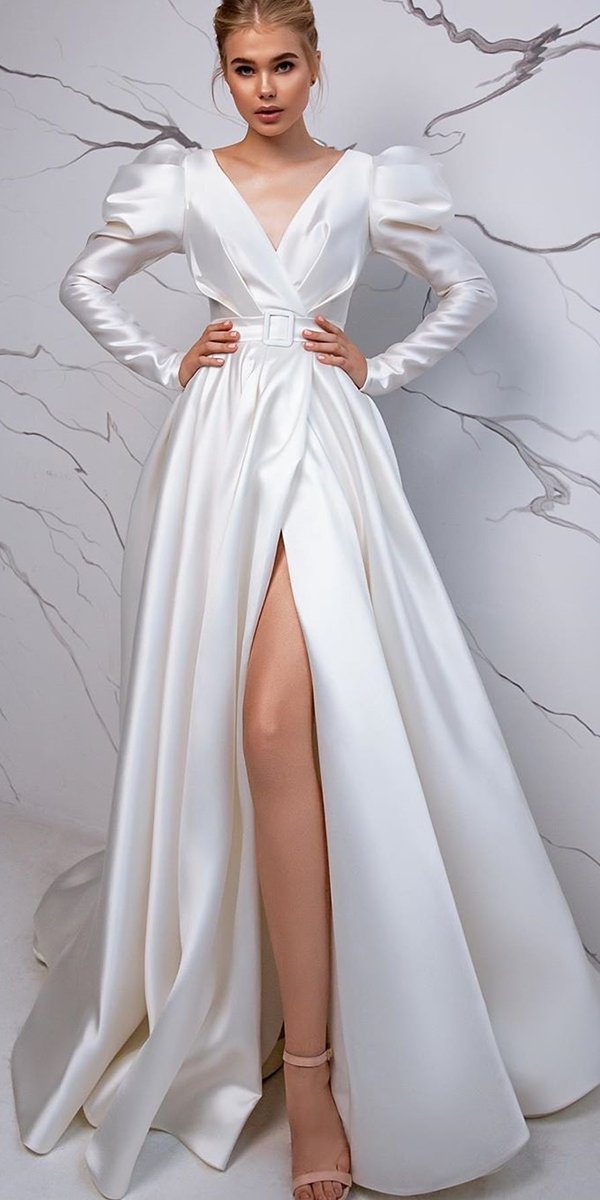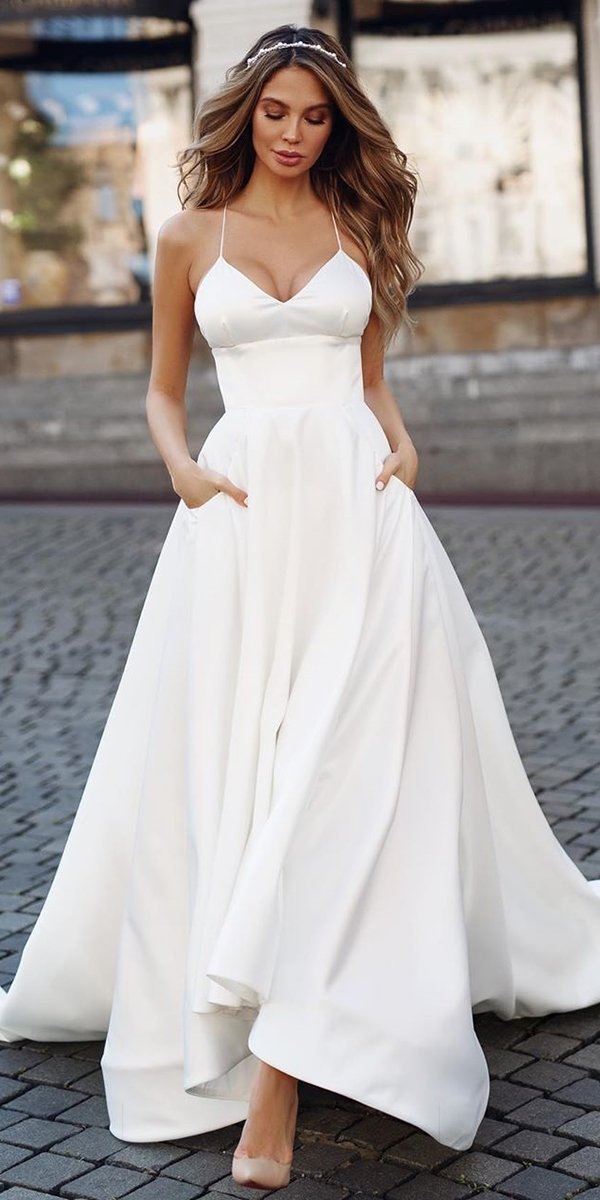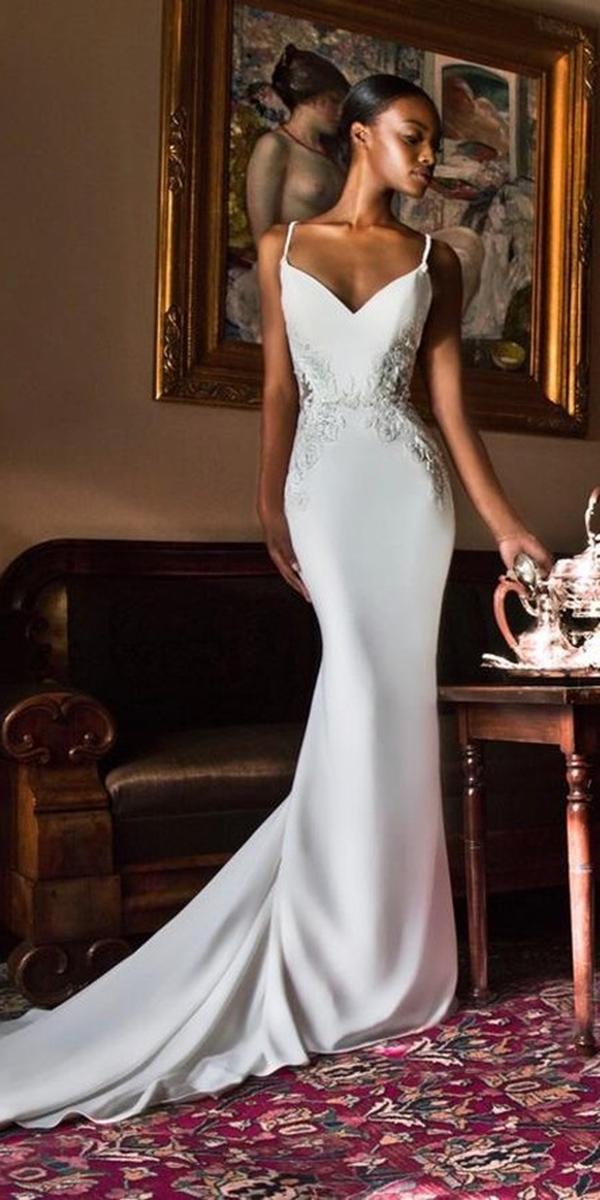 Silhouettes and simplicity steal the show with these updated classic gowns. For brides with their hearts set on the classic fairy tale wedding this is the only choice. Light plain fabrics and simple wedding dresses details are highlighting the wedding aisle this year.
Combine trendy and classic for a look that won't soon be forgotten.
Source: Martina Liana, Tina Valerdi, Maggie Sottero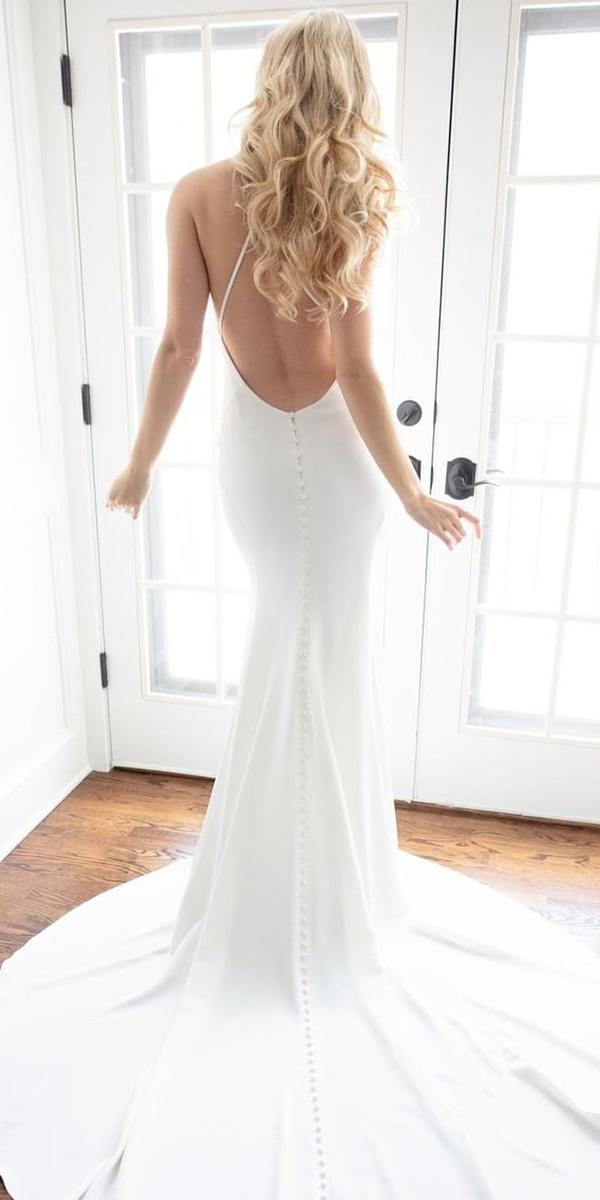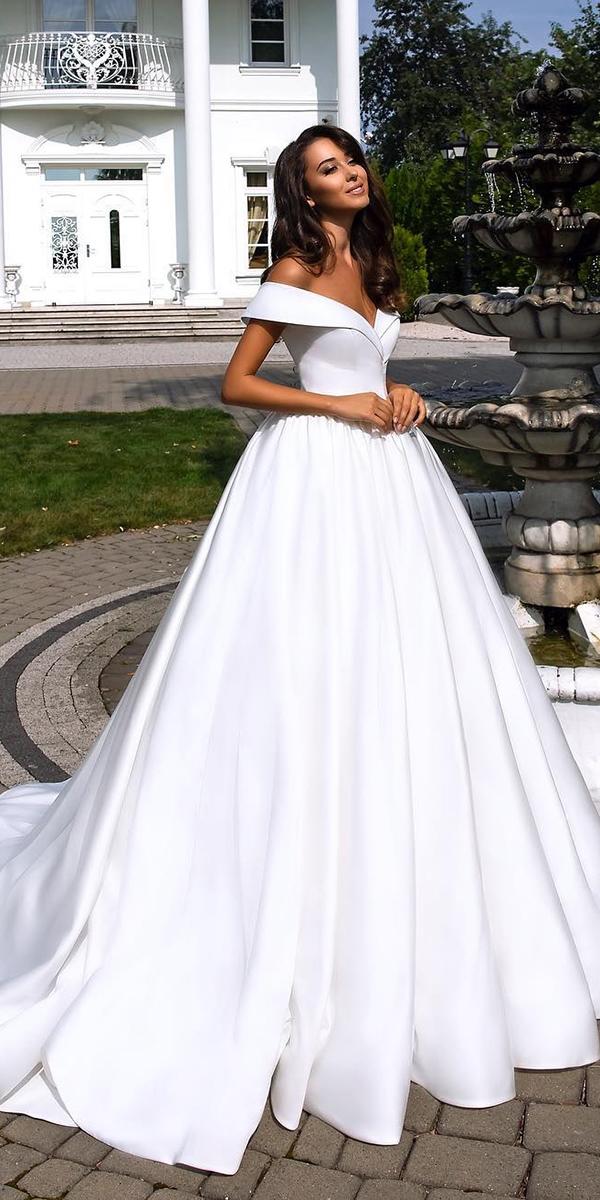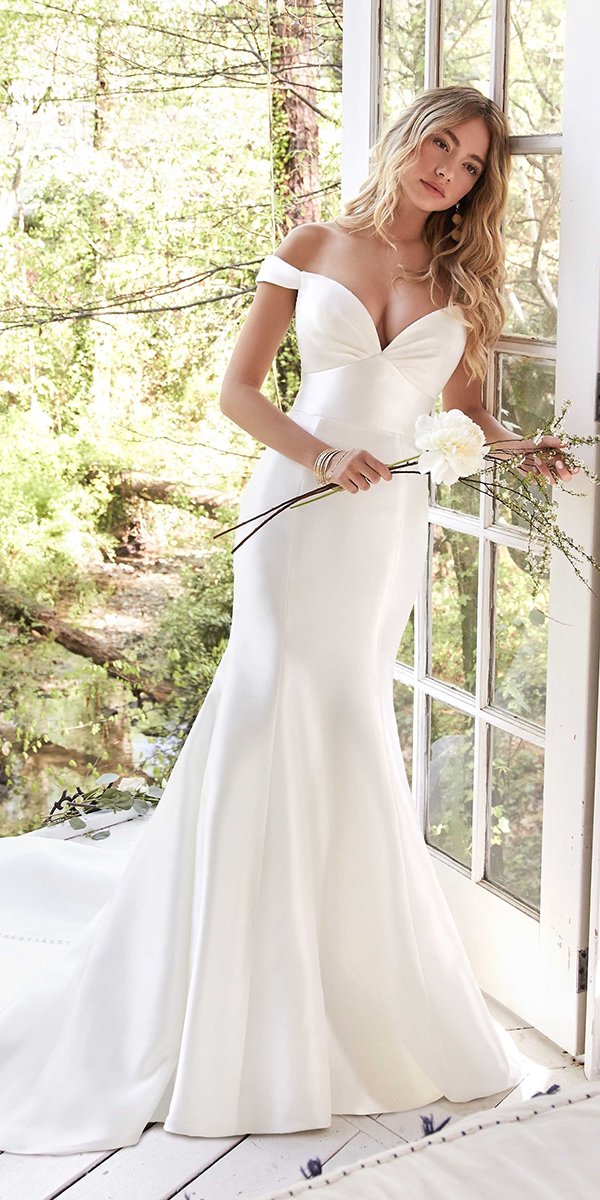 If you looking for an amazing bridal gown look at Tina Valerdi wedding dress. Simple and glam will make you gorgeous. Want more? Browse full collection here.
High Slit & Sheath Wedding Dresses
Source: Albina Dyla via Instagram, Berta, Grace Loves Lace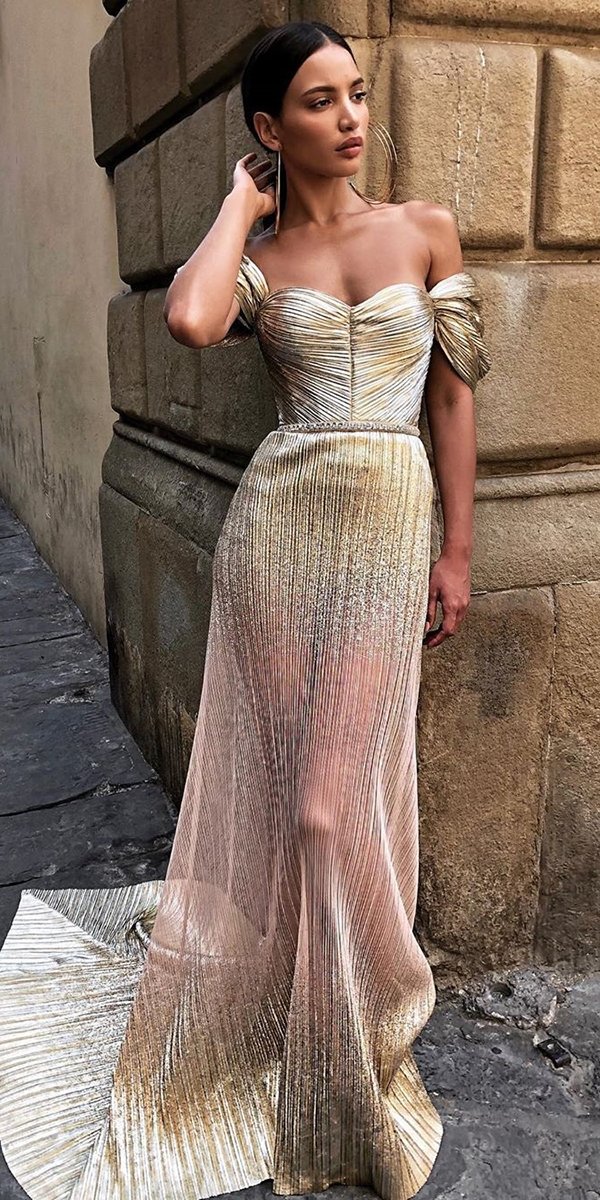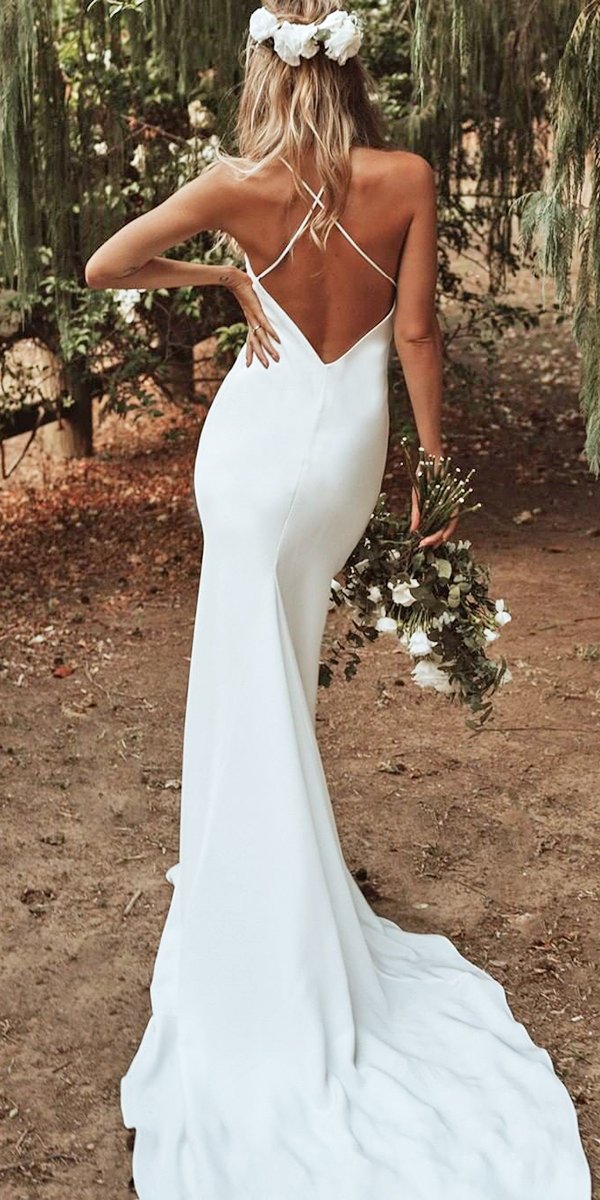 High slits are revealing legs and dropping jaws. We highly recommend this look for the confident bride as well as fashion forward bridesmaid dresses. The bride always steals the show, but there's no reason not to let the entire party show off their beautiful legs.
Source: Figtree Wedding Photography, Enzoani, Grace Loves Lace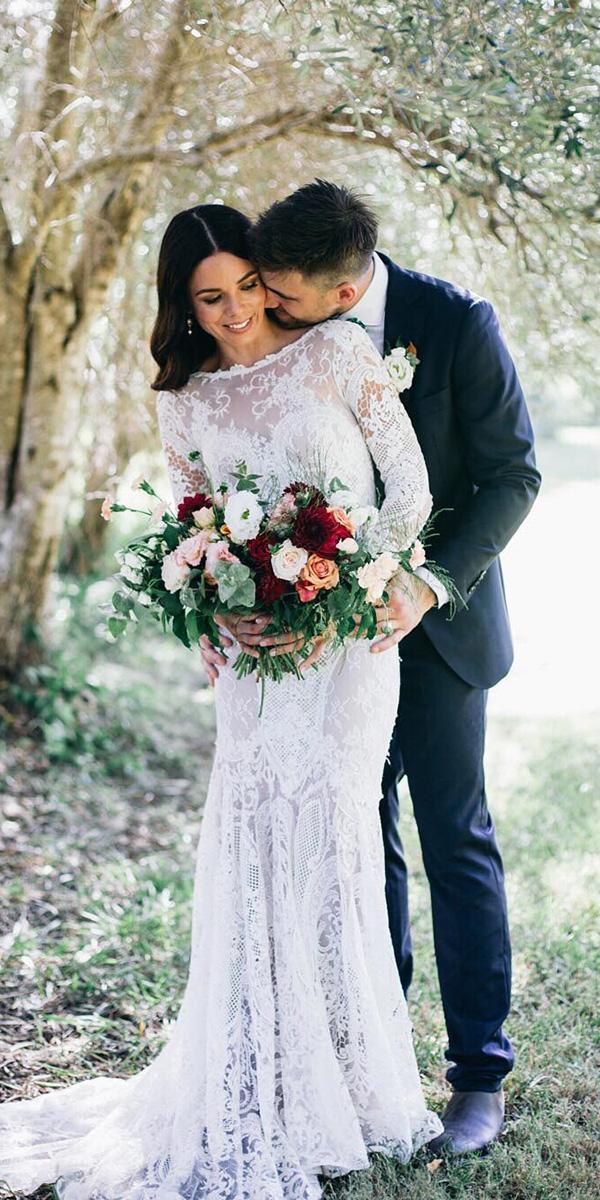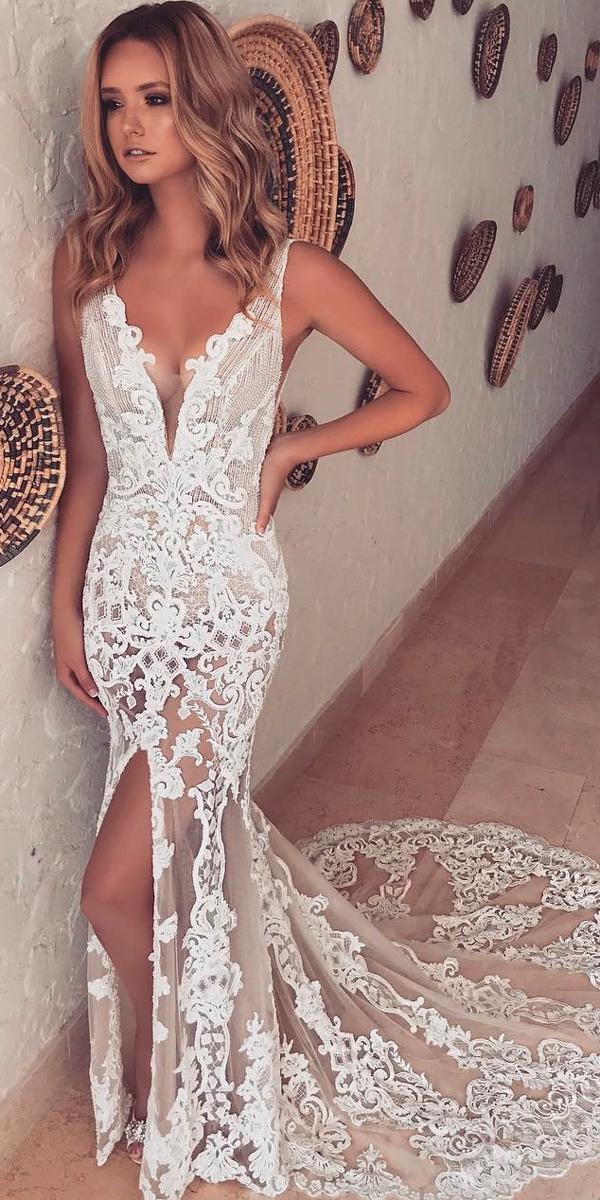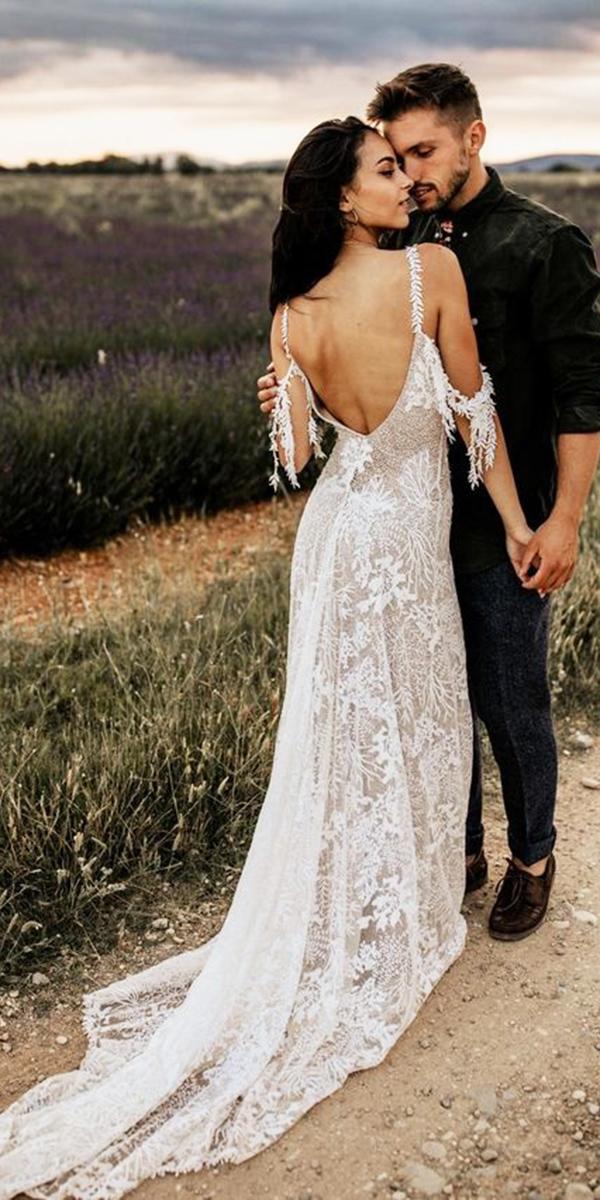 This look strikes the perfect balance between traditionally beautiful and seductive sultry. Many brides aren't into the whole Princess look, and this is a great option for those who prefer sexy wedding dress over sweet for their walk down the aisle.
Fashion Wedding Dresses With Sleeves
Long sleeves are perfect for winter, but these looks will certainly leave you feeling hot. These form fitting gowns feature tons of detail, and stir the imagination. They're available in your favorite styles including mermaid, ball gown, and A-line. One of these will be perfect for your theme.
Source: Hayley Paige, Ellis bridals, LiRi Bridal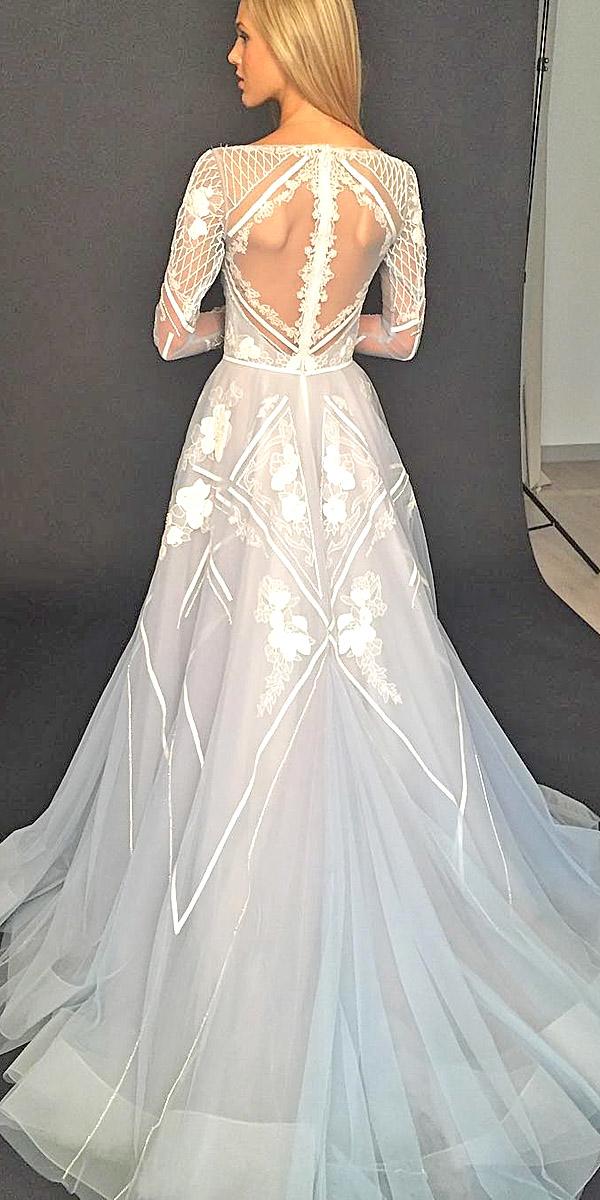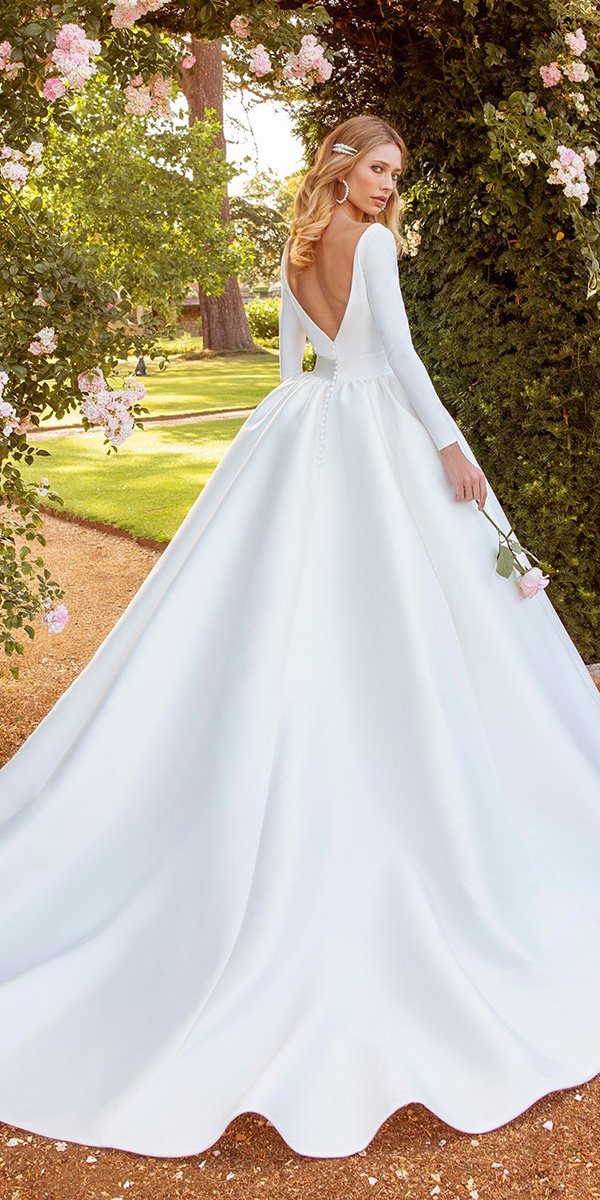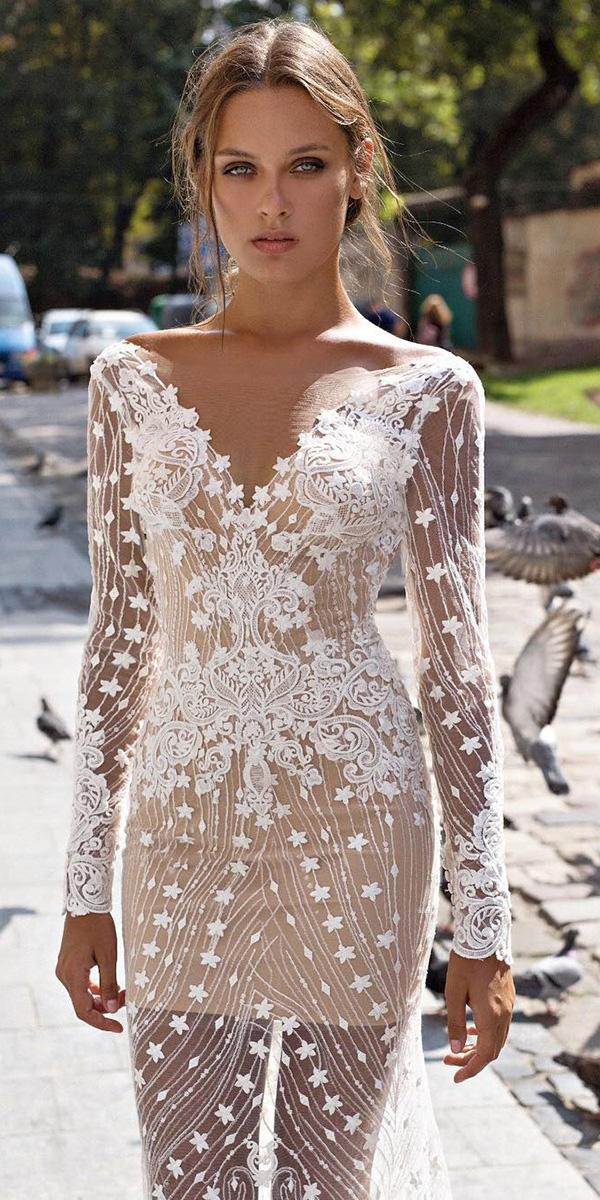 Long sleeves also add a layer of sophistication. Brides who want to show a little skin while maintaining the look of innocence, long sleeves will balance this off leaving you free to flaunt.
Source: Emilio Photography, Tali Photography, Hermione de Paula