Prom is one of the most important days of your entire life- and certainly one to remember. Remember this glamorous night with plenty of smiles, laughter, and of course an elegant 'do to enhance your bright smile. You'll be sure to wow the crowd with one of these dazzling hairstyles for prom!
Curly, Voluminous Low Bun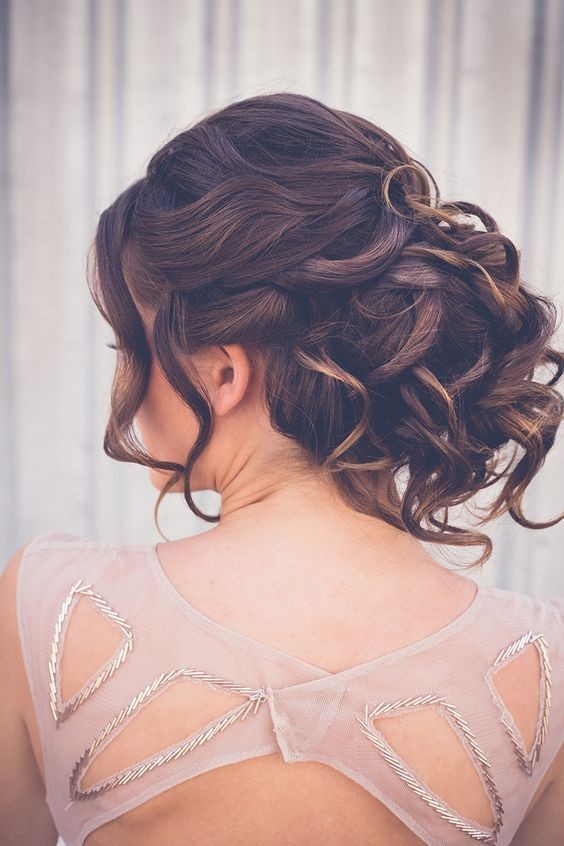 Buns are typically the go-to style when you're short on time and need something quick and easy, but they can easily be amplified and enhanced to accompany you to the fanciest of occasions. Take this voluminous low bun for example- plenty of romantic, precise curls and loads of texturizing brings this low bun to a glamorous ending with tons of elegant body. Leave a few strands loose around the face to soften the style further.
Fishtail Low Bun with Curls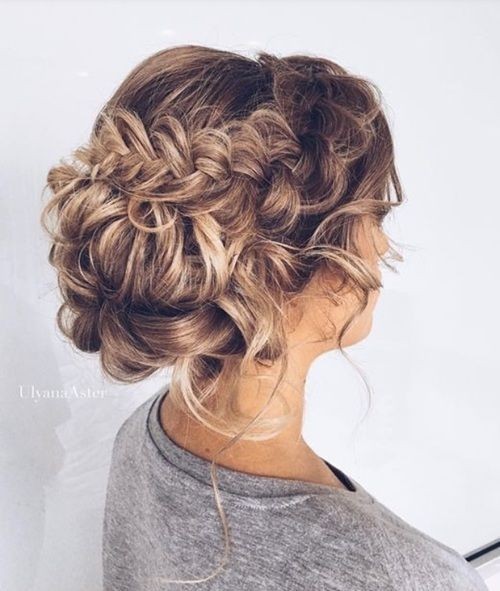 Turn your fishtail braid from an everyday school day style to a stunning masterpiece with this lovely hairstyle for prom. The fishtail wraps around from the top of the face to the back of the crown, leading to a texturized low bun that's loaded with volume and bounce. A few subtle ringlets add to the femininity of this incredibly tantalizing prom hairstyle.
Fancy Faux Hawk: Bun Updos

Faux Hawks don't have to be reserved for punk rock concerts! Try this elegant twist on the edgy faux hawk to turn heads at prom night.
Voluminous Braided Faux Hawk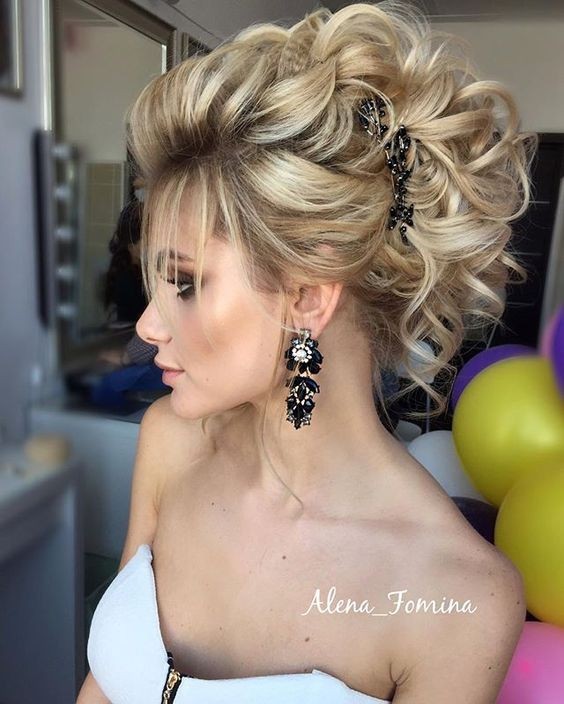 If your goal is to add fierce height to your sophisticated 'do, consider this incredibly volumized faux hawk. The style is loaded with fullness and an undeniable amount of feminine body thanks to the tousled braid and ringlets.
Bohemian Waves Half Updo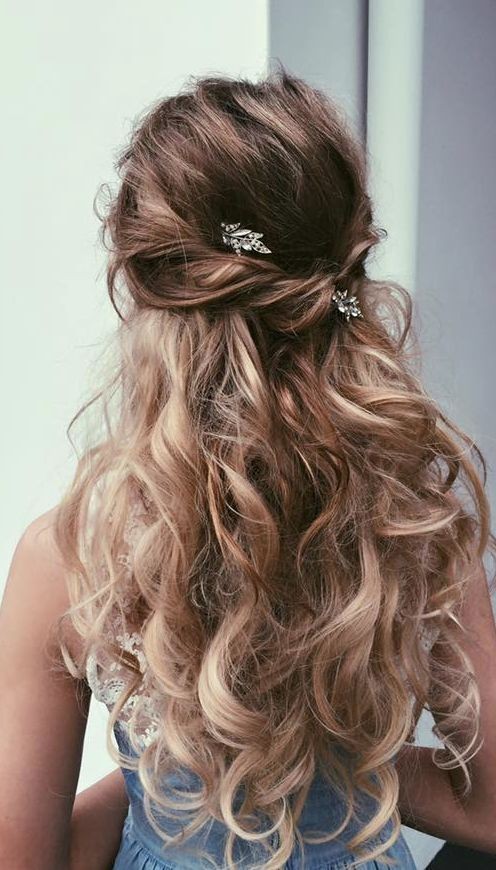 With long, flowing hair like this, your best bet is to indulge in a bohemian-inspired number that is as graceful as a flower. Start off by adding some voluminous ringlets to your mane, finger-combing through them for a bit of messy texture. Then roll some strands back into a side swept half Updo, with a few dazzling charms added in to enhance the glamorous feel of this prom hair.
Curly Half Updo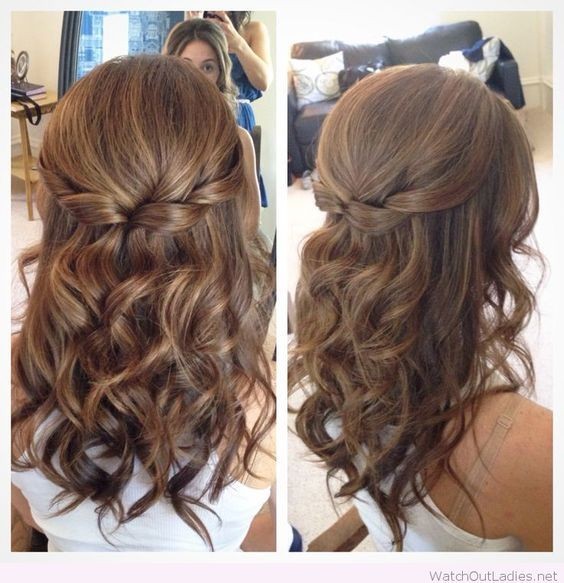 Simplicity sometimes is key when it comes to sophistication, as clearly shown in this polished number. Her curls are left untouched to pronunicate the rings, while a lovely braid around the middle of the crown provides a feminine take on the typical half Updo.
Effortless, Luxurious Half Updo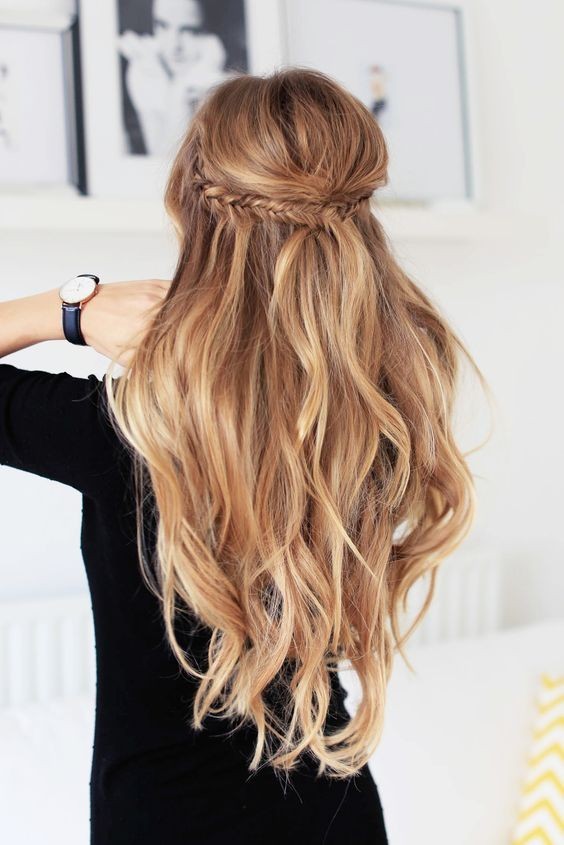 Light waves, a fishtail accent among the half Updo, and a little teasing at the crown; the end result? An effortless style that's oozing with luxury, class, AND sass.
Halo Braided Updo

Elegance and feminist is key on prom night, and this look is just the look to enhance that appeal. A halo braid instantly adds softness around the face, while a textured bun in the back adds some feminine body and bounce that pairs well with the accenting braids. Love it!
Side Swept Loose Braid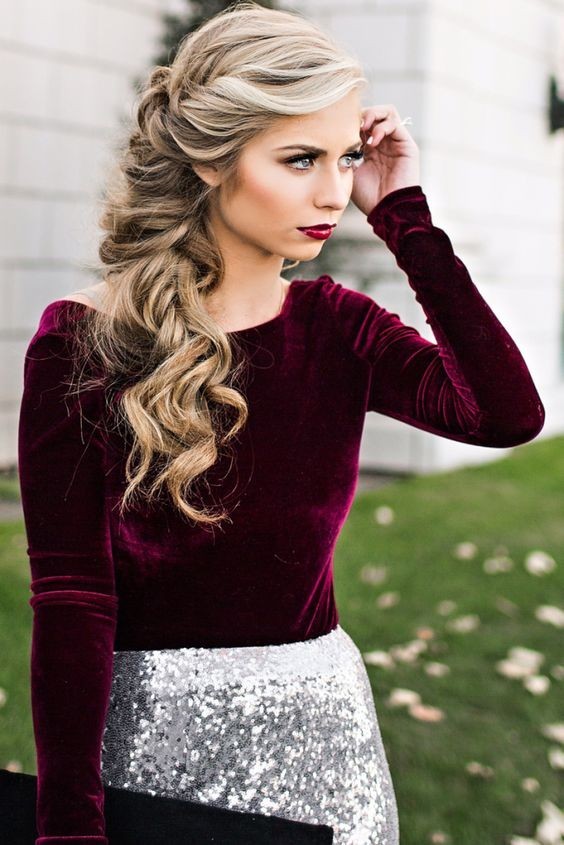 When most gals think of feminine hairstyles, they automatically turn to a dainty, graceful look that hangs off to one side. This feminine number pulls all the strands off to one side into a very full, loose braid, incomplete at the nape of the neck so stunning ringlets can dangle delicately below her shoulders. We are simply overwhelmed at just feminine this look is!
Floral, Wavy Half Updo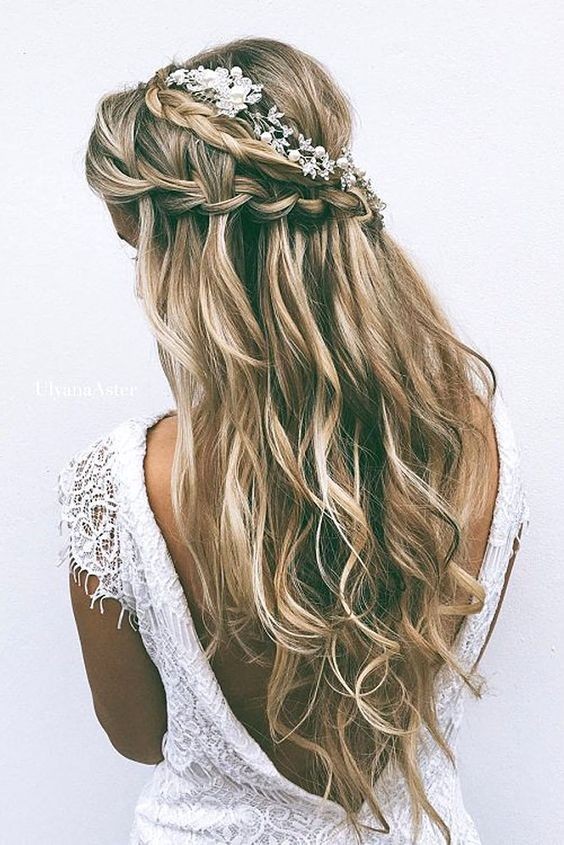 Waves and braids are undoubtedly two of the most daintiest hair techniques in the hair world, but it's quickly enhanced with an extra dose of girly attitude thanks to the addition of the floral headpiece at the crown. It's simplicity at its best and its absolutely stunning. Pophaircuts.com which one prom style is your favorite?